I can't believe we're at the end of another year already! Instead of resolutions, I'll be working on figuring out my word of the year and business goals for the upcoming months. I'm going to need some food fuel, so here are some of the most popular recipes to help celebrate the New Year – both for the party and the after-party!
All of them are vegetarian, and many are vegan as well!
There are affiliate links below.
New Years Eve Recipes
Cowboy Caviar – Black eyed peas are supposed to bring good luck if you eat them on new years eve. This bean salad was created by someone who doesn't even like black eyed peas, so you know there's lots of goodness in this bowl. (Vegan + gluten-free.)
Cranberry Pomegranate Prosecco Cocktail – this is a much-loved cocktail probably because of how easy it is to make and look festive! I will be using my Dry Farm sparkling wines this year.
Grandma's Baked Ziti – if you're staying in on NYE and want a comforting meal, this one is it.
Spicy Hot Corn Dip – so addicting!
Best Ever Guacamole – another party dip – or a bowl for yourself, no judgment. (vegan, gluten-free.)
Baked Brie – so many ways to make a baked brie appetizer, but a little sweet pepper jelly and puff pastry is my favorite way to go.
Chocolate Chip Cookies with Pomegranate Seeds – just a bit more festive than regular chocolate chip cookies!
Kettle Corn Popcorn – my favorite way to make homemade popcorn! (vegan, gluten-free.)
Hot cocoa bombs – for the non-alcohol comfort drinks. (Vegan!)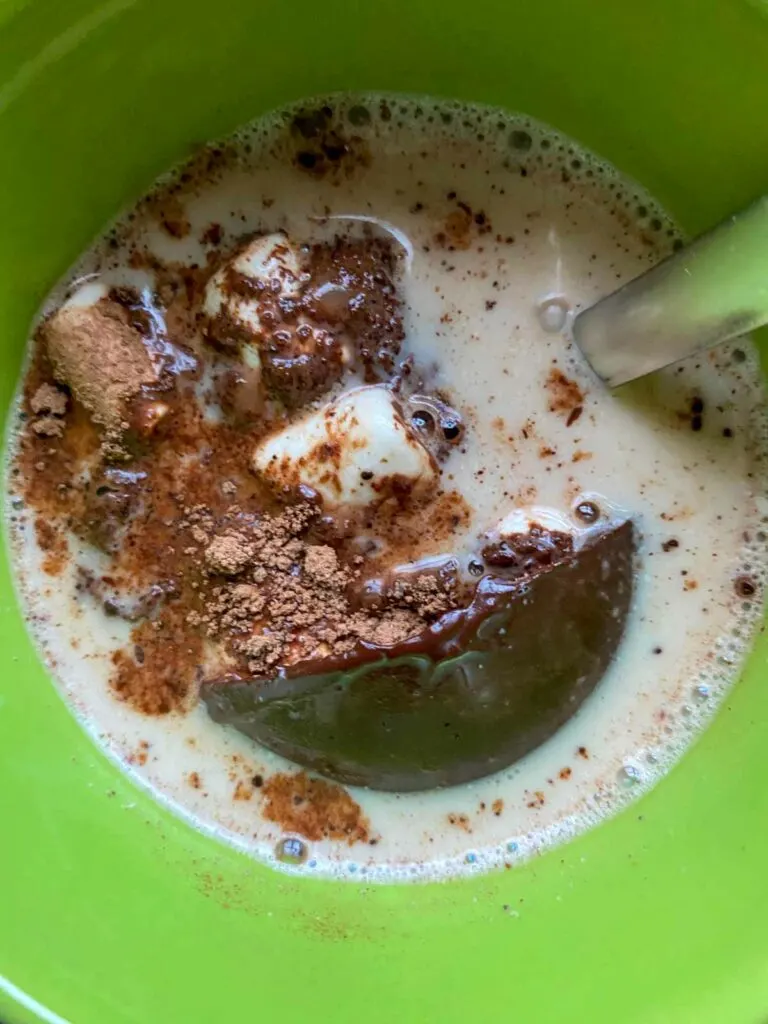 Peanut Butter + pickles + chips sandwich – Midnight snack. Just trust me. (vegan.)
And… If you want to prep one more indulgent meal before you start sugar-free January or whatever you may be kickstarting this month, french toast is the way to do it! Overnight french toast for a crowd, pumpkin french toast cups if you want smaller servings.
New Years Day Recipes
Morning Turmeric Detox Drink – this is the perfect morning ritual to kickstart your new year. (vegan, gluten-free.)
Detox Cabbage Soup – need I say more? (vegan, gluten-free.)
Zucchini Spinach Frittata – healthy enough to feel good on new years day, tasty enough to not realize it has vegetables. (gluten-free.)
Kale and Quinoa Buddha Bowl – I'm definitely going to be eating more buddha bowls this year.
Carrot Cake Energy Bites – a healthy (and vegan!) dessert to help you get through January.
Italian Blue Salad – this salad not only has fruit in the salad, but the apricot vinaigrette is a fan-favorite.
Skinny Bang Bang Cauliflower – a lighter way to enjoy the flavor of those "bang bang" appetizers
Be sure to also check out this list of ways to be healthier in the new year for some great food ideas!
Cheers!