Italian Blue Salad – mixed greens served with blue cheese, honey roasted pecans, fresh blueberries and an apricot vinaigrette dressing.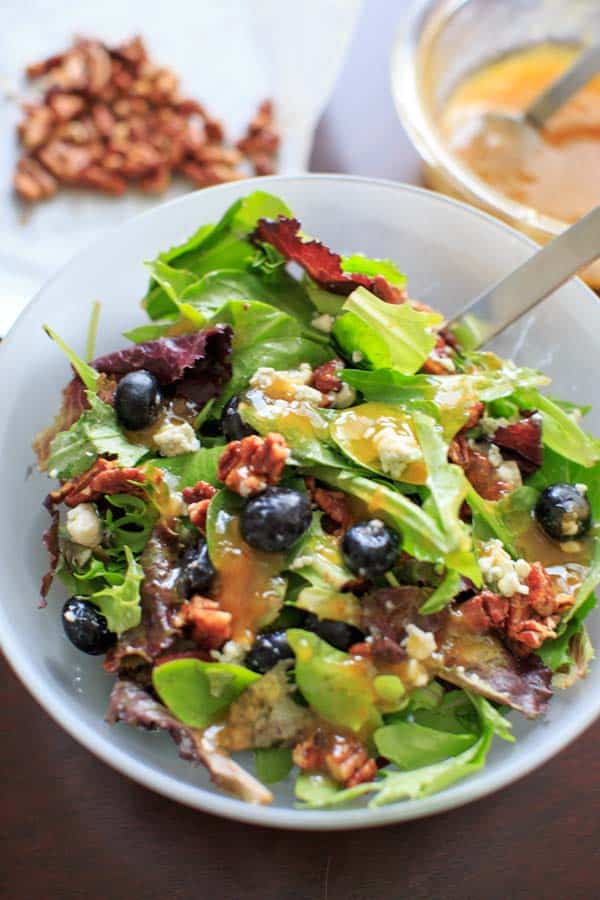 There's a pizza place in Charlotte (my hometown) called Alino's that has become a popular meeting place for family get-togethers. It's basically a big warehouse with a ton of seating that serves large pizzas, a select few salads and gelato.
This salad is a copycat of the one I usually order each visit. It's so good I just had to learn to make it at home since it's a bit of a drive away.
The online menu calls this a "blue mix salad" but the handwritten board in the restaurant calls it "Italian Blue."
I even googled an "Italian Blue Salad" to see if it was like a well-known thing and I didn't know it, but it doesn't appear to be. I instead could have called this "mixed greens salad with blue cheese, honey roasted pecans, blueberries and apricot vinaigrette dressing" since that's a bit more descriptive, but it's also quite a mouthful.
So, we're making Italian Blue Salad.
Remember those honey roasted pecans I showed you how to make a few weeks ago? This is why.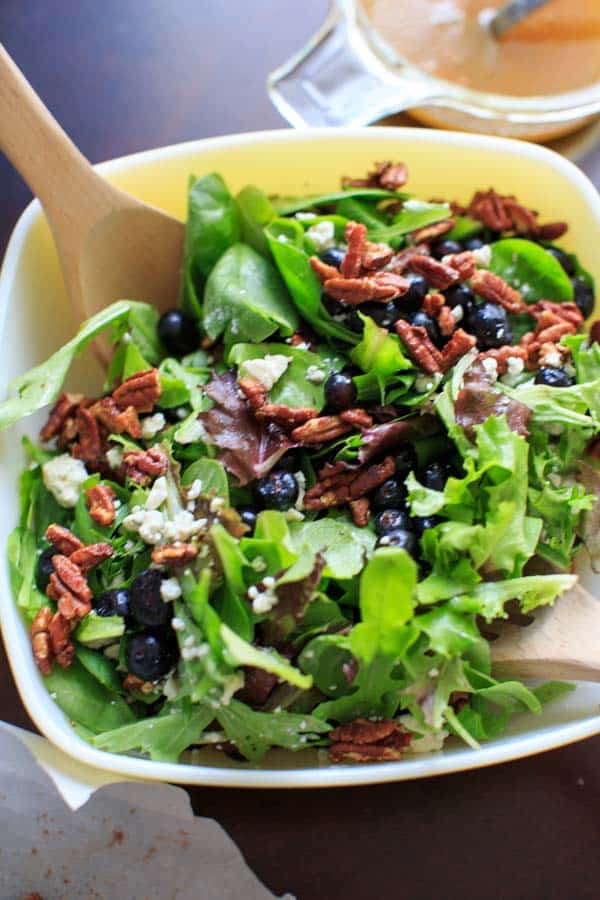 The apricot dressing is super easy to make also, and the flavors really complement each other.
There's a bit of dijon mustard in there, which is optional but without it is much sweeter.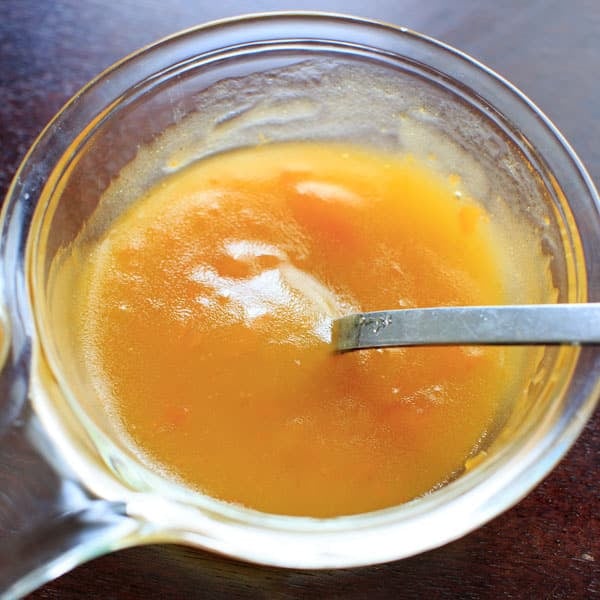 If you don't like blue cheese you can substitute another crumbly cheese. Maybe feta. I almost said gorgonzola but then realized gorgonzola IS blue cheese. I apparently need to brush up on my cheese knowledge.
Pretty sure this has won out as my new favorite salad for the time being. (If you're curious what my old favorite is, you can find it here).
I know some people think it's weird I like fruit in my salad, but maybe just give it a shot?
Though there are several sweet things in this salad between the fruit dressing, blueberries and honey pecans. So if you don't have a sweet tooth – 1) we can't be friends and 2) you might not like it. But seriously, I'm addicted. I tried to make a big batch of it and ate all 6 servings in like a day and a half.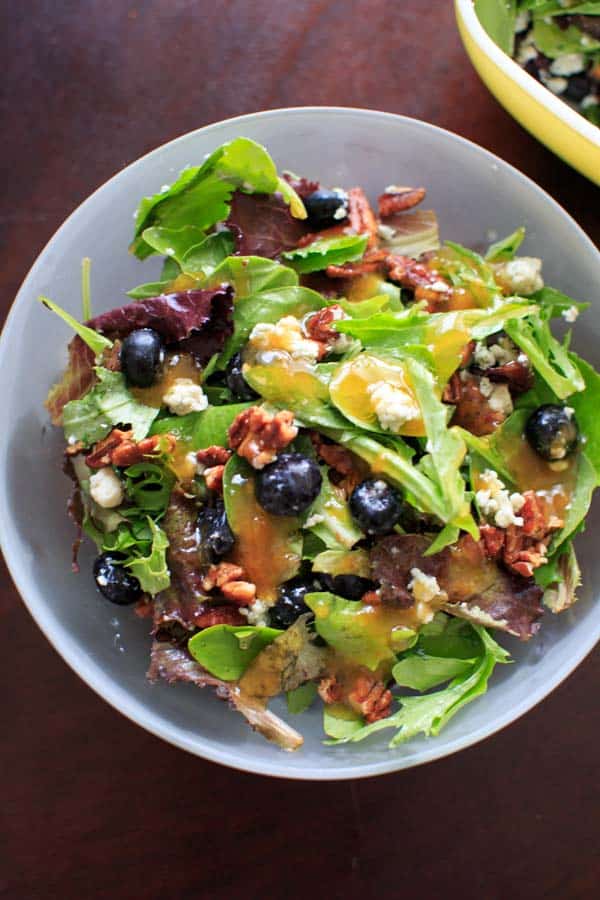 Recommended and useful items for this Italian Blue Salad recipe:
Italian Blue Salad with Apricot Dressing
Italian Blue Salad - mixed greens served with blue cheese, honey roasted pecans, fresh blueberries and an apricot vinaigrette dressing.
Ingredients
For the apricot dressing:
1/3

cup

extra virgin olive oil

1/4

cup

apricot preserves

1

tablespoon

apple cider vinegar

1

teaspoon

dijon mustard
For the salad:
6

cups

of spinach/spring mix

(5 oz container)

1

cup

blue cheese

(4 oz container)

1

heaping cup fresh organic blueberries

(6 oz container)
Instructions
In a small bowl, mix together all ingredients for the salad dressing and stir until well combined. Option to put in a dressing container and shake to combine.

In a large salad bowl, toss together all salad ingredients. Cover with apricot dressing and serve.

*There are links within this post that we can earn a commission on at no extra cost to you (known as affiliate links). Thank you for helping to support the site!