Fireball Hot Toddy – cinnamon whiskey, honey and lemon cocktail to melt a sore throat or for a spicy night cap.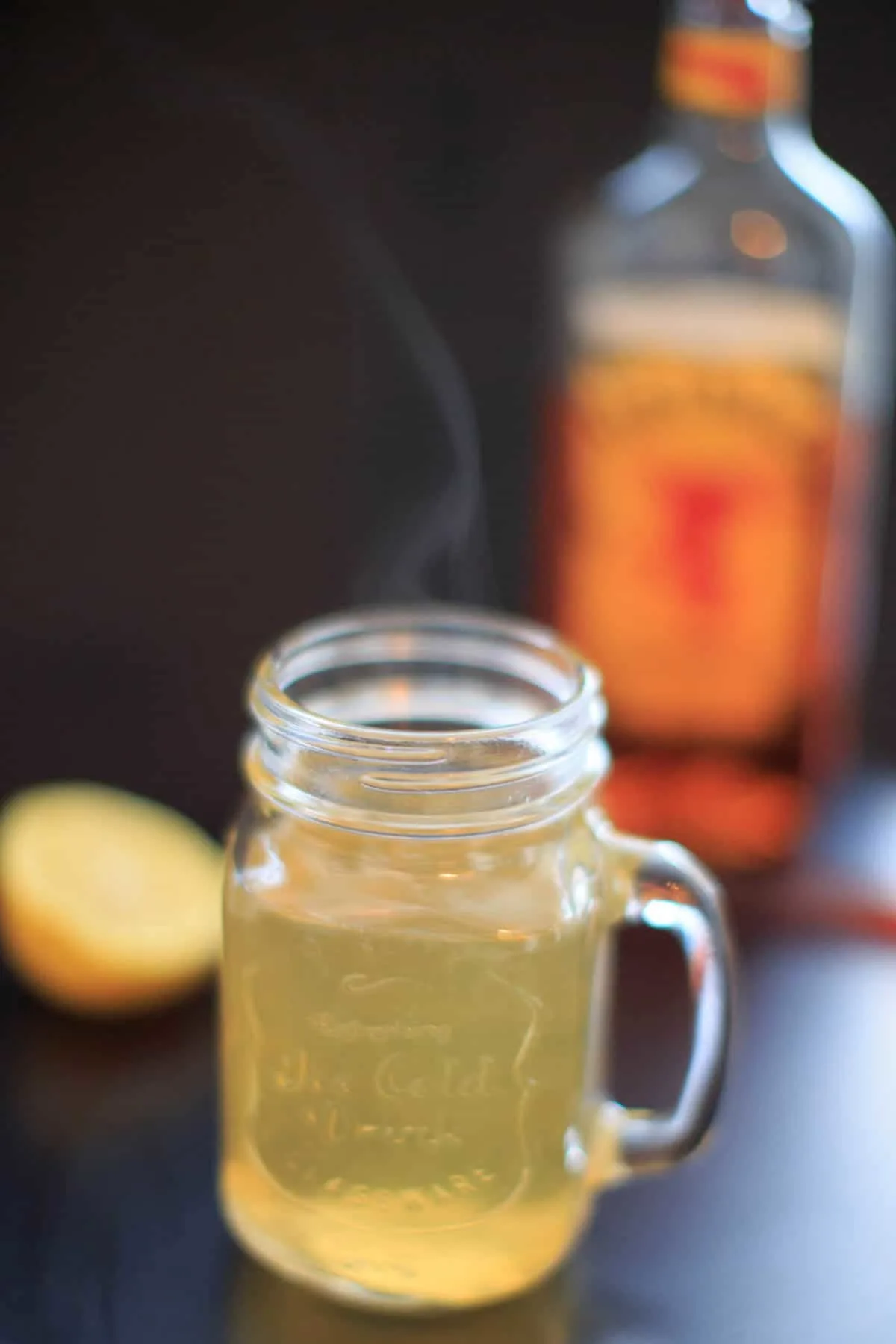 *originally written in 2016*
I've been sick a record number of times this calendar year.
Blame stress, life changes, poor sleep and what-have-you, I have experienced more than my normal amount of sick days and NyQuil pills since January.
One time knocked me down for a solid 10 days, which is even more un-fun when you are self-employed.
(I recognize un-fun is probably definitely not a word but it seems fitting.)
Hot drinks in general are good for colds and sore throats, but I'd always had a hot toddy on my "one-day-when-I'm-a-real-grownup" list.
I mean, there aren't many alcoholic drinks that you can consume claiming it's because you are sick, right?
Whether it's hot or cold outside it really doesn't matter, a hot toddy can be comforting at any time of year. Don't feel weird for going against the grain no matter what time of year it is!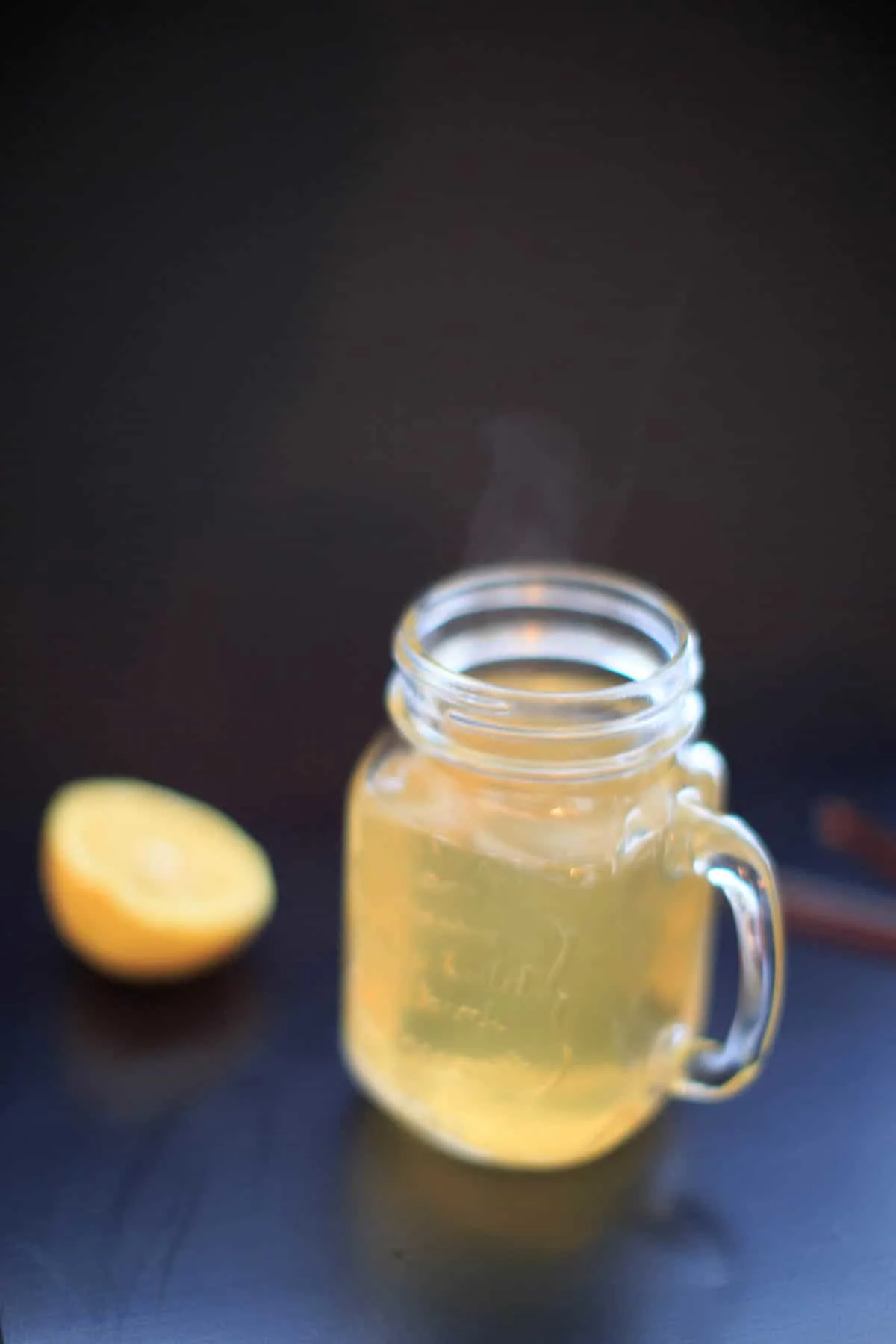 I had to look up how to actually make a hot toddy, but there are many options.
Bourbon, scotch and whiskey were all options I found used as the main liquor, and you can mix with tea or just hot water.
(I'm typically a wine drinker, so I have to do my cocktail research.)
Bonuses were cinnamon (or cinnamon sticks), honey, lemon. I even saw versions that included maple syrup or heavy cream, which seemed a bit much for my taste.
The only thing I had that would remotely fit the bill was Fireball whiskey, so that accomplished both the alcohol and the cinnamon aspects of the drink.
I tried it with both hot water and then with hot tea.
The tea adds a little more flavor (depending on what you use, I had a night-time tea blend).
But it also worked with just hot water as long as you use the lemon and honey.
Soon after I tried it for the first time, I had a friend over to watch the premiere of the show "Bachelorette" (don't judge me).
Usually we do something along the lines of take-out pizza and wine for these premieres.
But I could tell we are growing up because I made us these fireball hot toddies (we were both sick), homemade pizzas and salads.
So if you are sick and don't have someone to bring you chicken tofu noodle soup (or even if you do), a fireball hot toddy might be in order.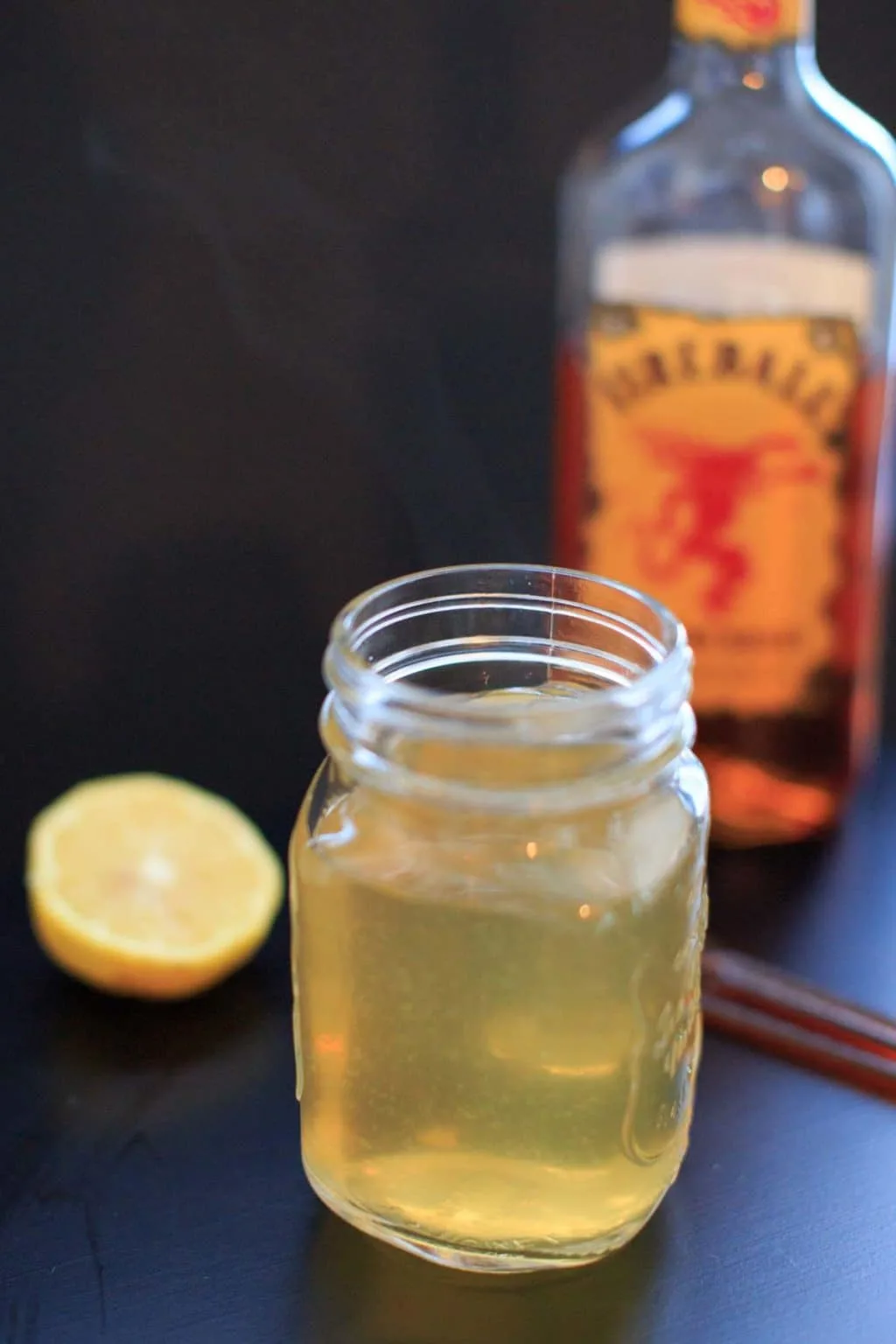 I learned that National Hot Toddy Day is celebrated every year in the United States on January 11. You're welcome.
Not sure if Fireball whiskey really is known as a "southern drink" or not, but I've seen this combo called as a "North Carolina Hot Toddy" as well.
And since that's where I grew up and tried it myself, I'm going to go with it.
Yield: 1
Fireball Hot Toddy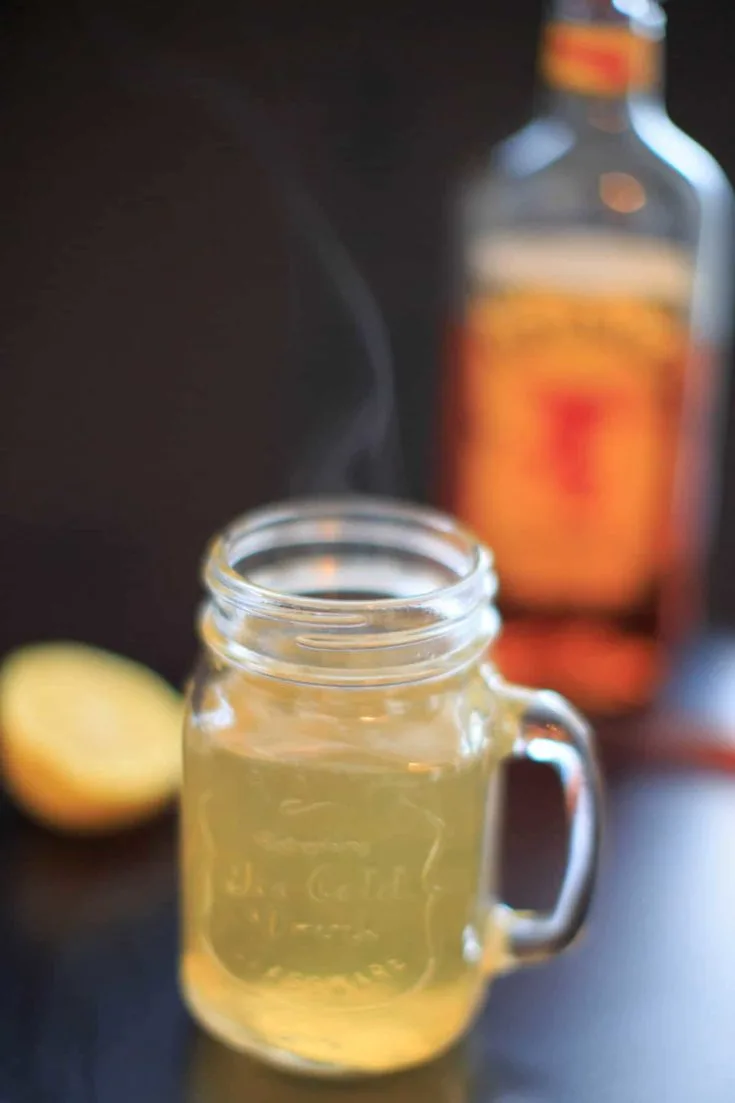 Fireball Hot Toddy - cinnamon whiskey, honey and lemon drink as a warm comforting night time drink.
Ingredients
8 ounces hot water
2 ounces Fireball Cinnamon Whiskey
1/2 tablespoon honey, (or more as necessary)
1/2 lemon, juiced
1 tea bag, (optional)
Instructions
Add whiskey, hot water, honey, and lemon juice to a large mug and stir.
If using a tea bag, steep for 5 minutes before drinking.
Recommended Products
As an Amazon Associate and member of other affiliate programs, I earn from qualifying purchases.
Nutrition Information:
Yield:
1
Amount Per Serving:
Calories:

174
Carbohydrates:

9g
Sugar:

8g