Spicy summer grits – Creamy grits with jalapeno and fresh corn. This will change how you feel about grits!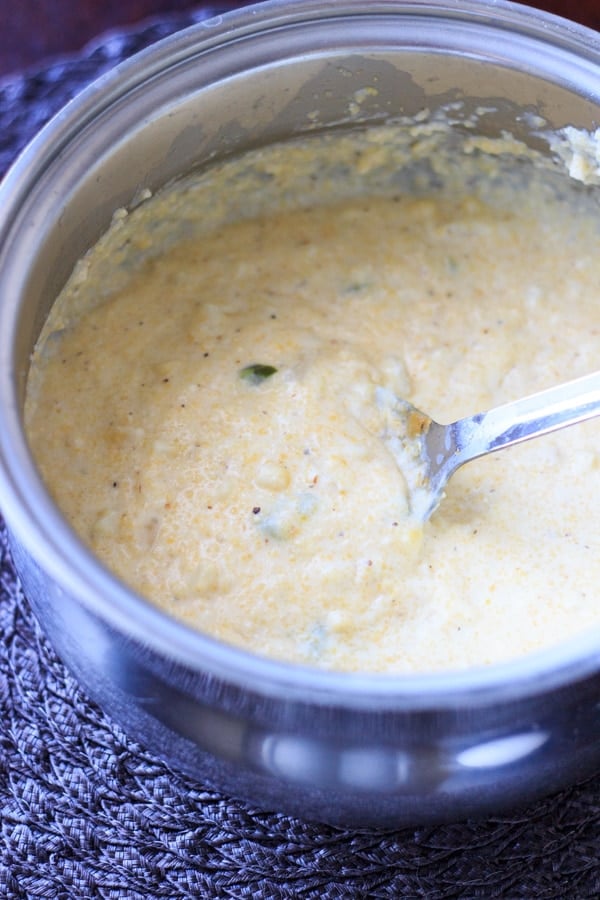 Perhaps it's a bit presumptuous for me to say this dish will change how you feel about grits – maybe you already love grits?
I for one was not a fan until I had it served up with jalapeno and fresh corn.
It was only a couple months ago at a work outing where I had it with these ingredients for the first time, and I was so surprised how much I liked it that I set out to experiment with the recipe.
My friends had the luxury of taste-tasting the first batch I made, only it wasn't quite was I was going for. I realized I forgot the onion, added too much water and didn't salt it enough. And it wasn't even spicy.
Though my friends said they still liked it, it tasted much better when I tried a second time. (Sorry guys.)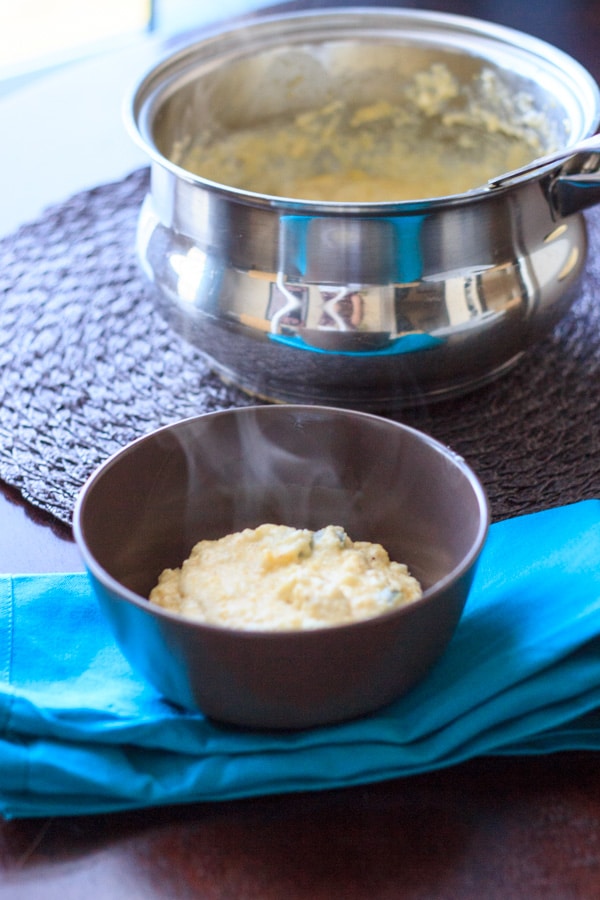 If you're not a fan of spicy, you can totally leave it out. I was scared to add too much jalapeno the first time, which is why it ended up hardly spicy at all the first time I made it. That might be more your thing to only add a tiny amount or exclude it all together. I used 1/2 a jalapeno in the spicier version.
If you do like it spicy, just be careful cutting the jalapeno! The oils can get on your skin and if you accidentally touch your face or your eyes, it can cause you some problems. I may have learned this from experience.
This is a good article on how to seed and cut a jalapeno if you don't know how.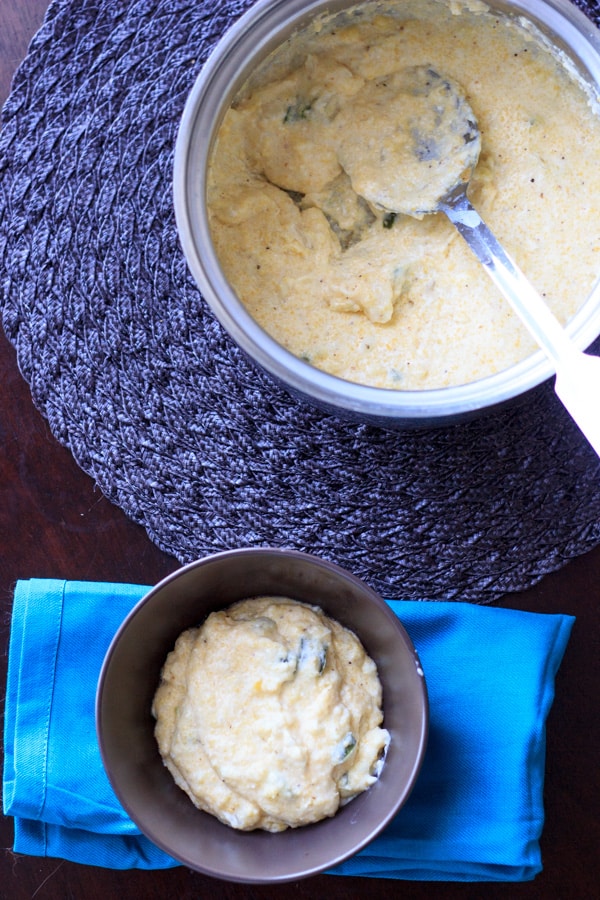 I hesitate to call this summer grits because it's closing in on the end of the season, and I really want you to eat this all year long. K?
The "summer" comes from the fresh corn, which is added just a few minutes before the grits are finished cooking so that they stay crisp and crunchy.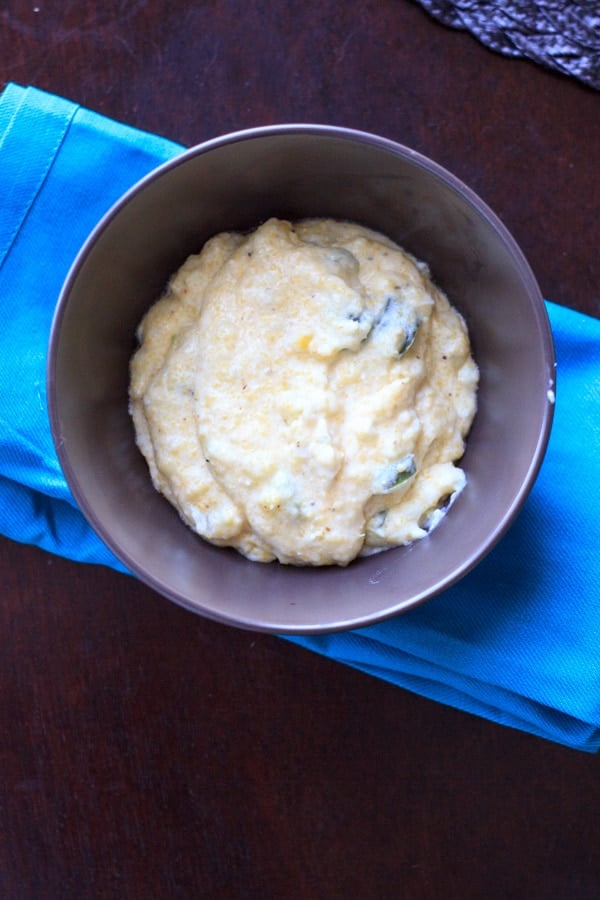 Tell me – how do you feel about grits?
Spicy summer grits
Spicy summer grits - creamy grits with jalapeno and fresh corn. This change the way you feel about grits!
Ingredients
1

tablespoon

unsalted butter

1/2

onion

, minced

1/2

jalapeno

, seeded and minced

1/2

cup

grits

1

cup

water

1

cup

milk

1/2

cup

half and half

1/4

cup

cream cheese

1

ear

corn

(about 3/4 cup)

salt and pepper

to taste
Instructions
In a large pot, saute the butter and onion over medium-high heat for 1 minute. Add jalapeno and saute another minute.

Reduce heat to medium. Add grits, water, half and half and milk and cook for about 20 minutes, stirring occasionally.

Add cream cheese and fresh corn, stirring for another couple minutes until the cream cheese melts.

Remove from heat. Add salt and pepper and serve.