Easter Paska Bread – My Nana's recipe for this Eastern European egg bread. I look forward to making this all year!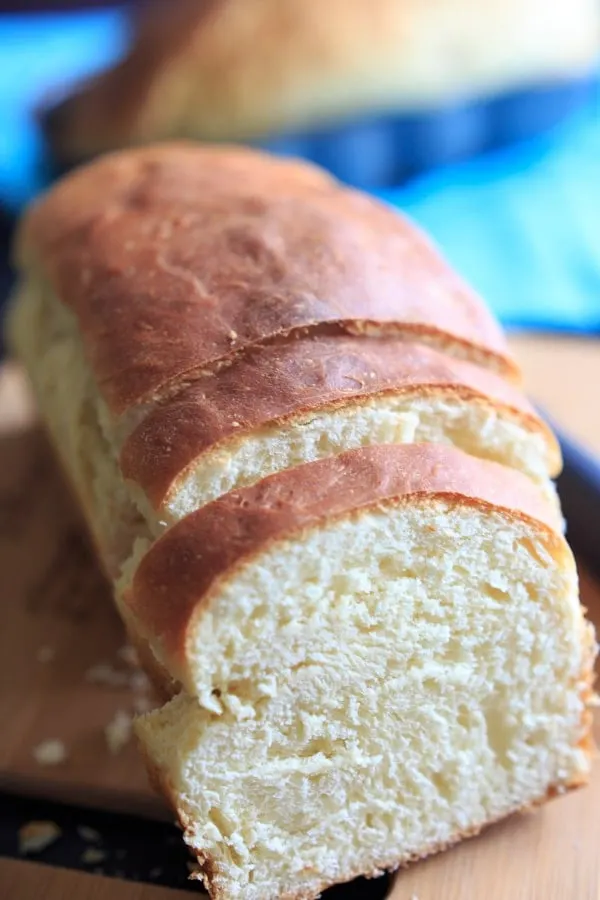 Before I get to the (amazing) Easter bread recipe, let me start by bragging. My family gets me really cool gifts.
It must be because I'm a food blogger. I have all sorts of kitchen gadgets and recipe suggestions because of them.
One of these gifts (and I can't believe I haven't shown it on the blog before) is my first personalized cutting board given to me by my mom.
I think I cried, it was so cool to see my blog's name in print on a CUTTING BOARD for goodness sake.
Isn't she the coolest?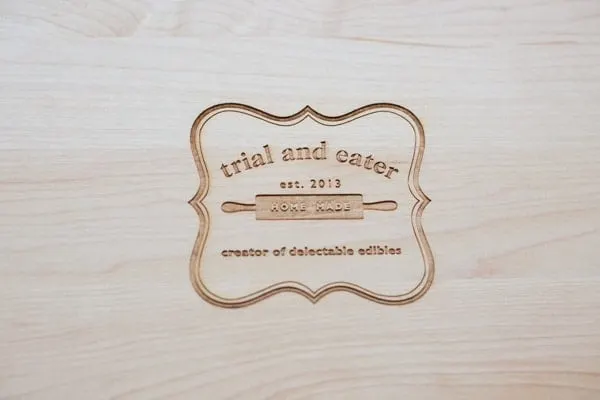 I say my first* personalized cutting board because – you guessed it – I got a second one.
This one given to me by my aunt has my Nana's famous Easter bread recipe on it… IN HER HANDWRITING.
Again, I cried. Who knew I could be so emotional about cutting boards?
But isn't this the coolest (again)?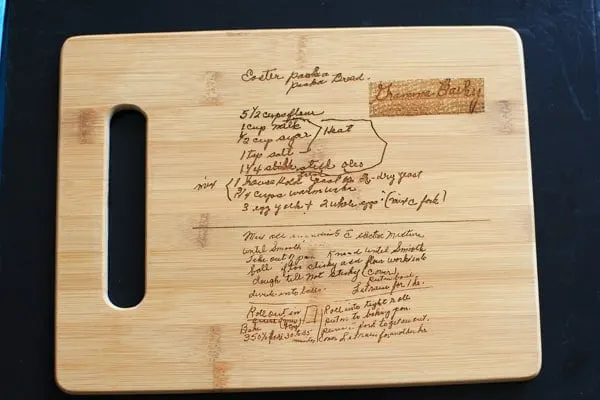 I love this Easter bread recipe.
I always begged my mom to make it and we (pretend) argued because she thought it took too much time – melting things, cooling things, rising (twice), etc. (That time required was greatly reduced when I got better at not killing yeast.)
But it's So. Worth. It.
The original recipe calls for oleo, which is a kind of margarine – but I use butter. That's the only modification from the original!
You'll melt that with milk, sugar and salt. I do this on the stove, and make sure that it doesn't boil or get too hot because otherwise you'll kill the yeast when you add it in.
I heat it on medium heat just til the butter is melted, and then let cool while the yeast is starting.
Once all ingredients are mixed and kneaded, let rise for 1 hour and split into 2 loaves.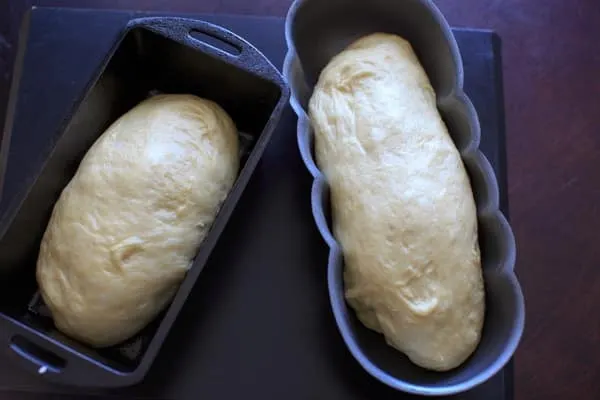 Not the prettiest picture above, but good comparison for what it will look like after the second rise.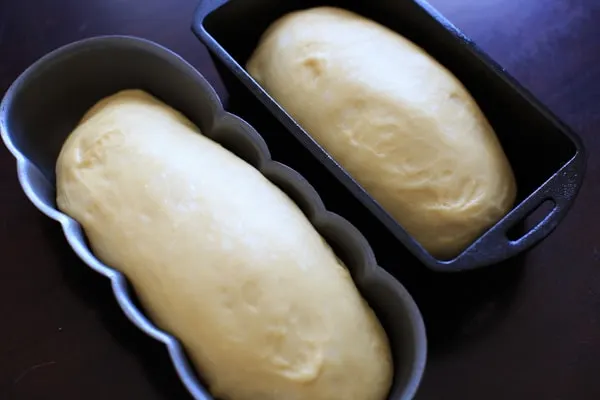 Then bake at 350 until it looks like this.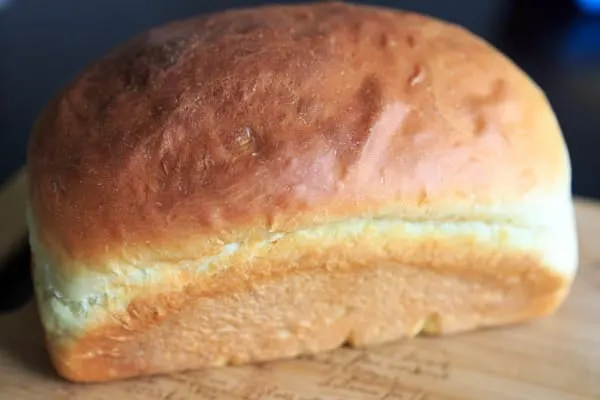 Or even like this super-riser loaf.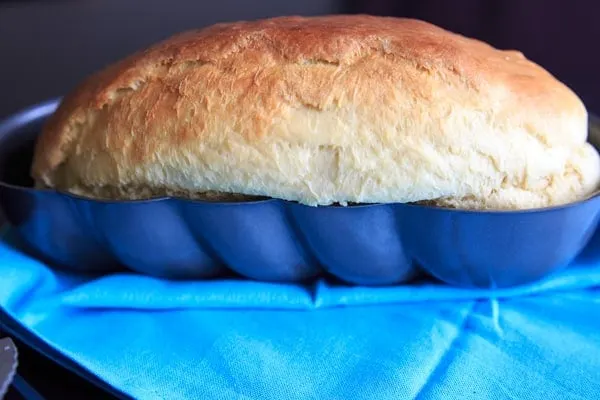 Eat plain or with anything you'd normally eat bread with.
Ironically, though the bread is not at all vegan, I had my first slice with some vegan butter.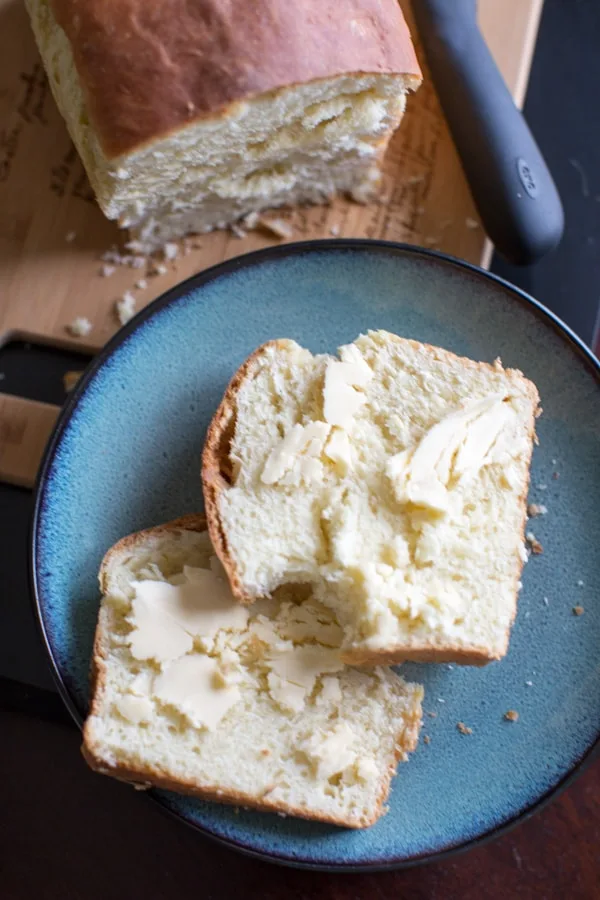 Another Easter favorite is Nana's potica (nut roll) recipe! Does your family have any traditional Easter recipes?
P.S. You can get personalized cutting boards from Etsy (with a personalized recipe like above).
Yield: 2 loaves
Nana's Easter Paska Bread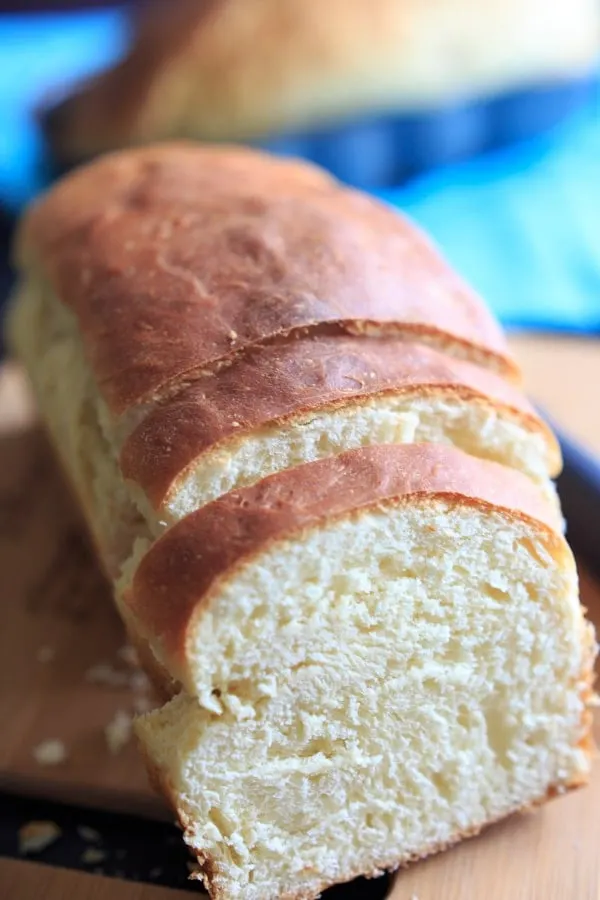 Easter Paska Bread - My Nana's recipe for this Eastern European egg bread. I look forward to making this all year!
Prep Time
2 hours
30 minutes
Ingredients
1 cup milk
10 tablespoons unsalted butter (1 1/4 sticks)
1/2 cup sugar
1 teaspoon salt
4 1/2 teaspoons yeast (2 packets)
3/4 cup hot water (115°F)
5 1/2 cups all-purpose flour
3 egg yolks
2 eggs
Instructions
In a medium pot, heat the milk, butter, sugar and salt on the stovetop over medium heat. Stir occasionally and remove from heat once butter has melted (about 5 minutes). Do not let boil.
Meanwhile, prepare the yeast by mixing it with the hot water. Let sit for 5 minutes until bubbly.
Add the yeast mixture and 2 cups flour to a large mixing bowl. When combined, add in milk mixture, eggs, and remaining flour.
Knead with a dough hook or by hand for 5-10 minutes until smooth and elastic.
Let rise in bowl for 1 hour.
Separate into 2 loaves and let rise for another hour.
Preheat oven to 350°F. Bake for 30 to 35 minutes or until browned.
Notes
*Nutrition facts are for 1 slice of bread, assuming 16 slices per loaf.
Nutrition Information:
Yield:
2
Serving Size:
1 loaf
Amount Per Serving:
Calories:

2199
Total Fat:

75g
Saturated Fat:

42g
Trans Fat:

0g
Unsaturated Fat:

28g
Cholesterol:

625mg
Sodium:

1228mg
Carbohydrates:

323g
Fiber:

12g
Sugar:

51g
Protein:

54g
Nutrition information is calculated automatically by an online tool at Nutritionix. It is not always accurate. Please use your own tools to check if you rely on this information.
Need more Easter recipe ideas? Check out this list of 40+ vegetarian Easter mains, sides, and desserts.