I've been keeping something from you.
Something that takes a lot of time, prevents me from posting here, and sometimes makes me cry.
Want to know the secret?
My recipe fails!
…Was that too dramatic?
As I was sorting through recent pictures of my "failures," I remembered that the whole point of this blog was to talk about my trial and error process. I'm by no means an expert and I have a lot of learning to do. When I get it right, I love to share it with you. But I was stuck in the mode of thinking that I had to get it right before I could talk about what went wrong, and that's not always practical.
I'm calling this the first episode of "Food Fail Friday" simply because well, it's Friday. But this won't an every Friday thing… if I had enough food fails for a weekly post, I'd really cry. But if you like seeing this kind of behind the scenes action, let me know!
Now, on to the #foodfails – I'll leave you with 10 for now, but trust me that I've got more.
"Sumbitches" cookies. If you've seen the last season of the show How I Met Your Mother, you know what I'm talking about. I didn't have caramel candy so I tried it with caramel sauce. Things looked fine going into the oven…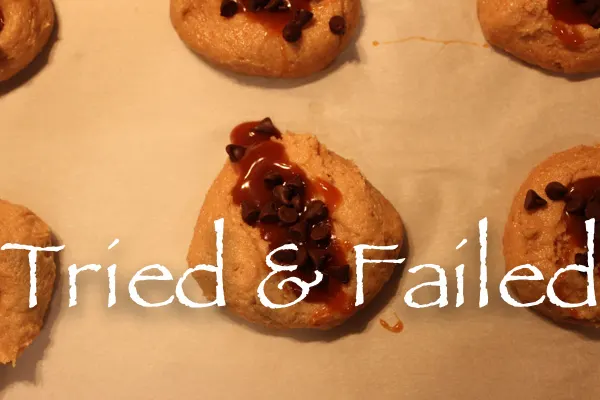 But proceeded to become one big sticky blob. Also, terrible lighting.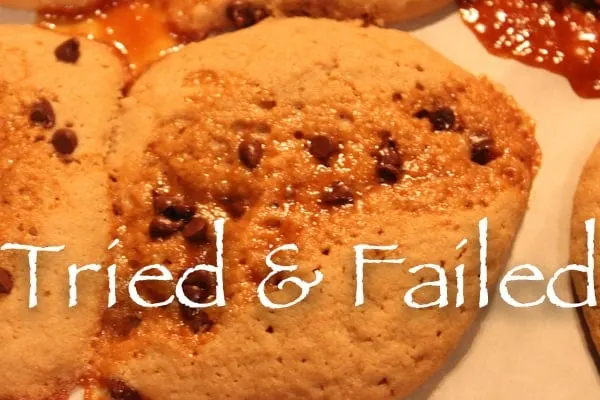 Pumpkin Coconut Quinoa
Looks as bad as it sounds. It was one of those nights I just kept throwing things in the pot… surprisingly I ate it, but regretted it later.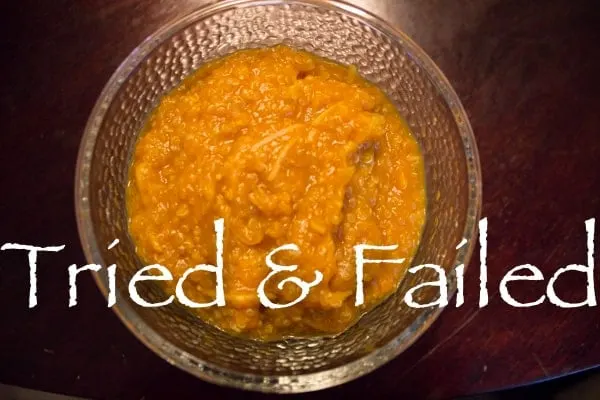 Brussel sprouts. So much burning.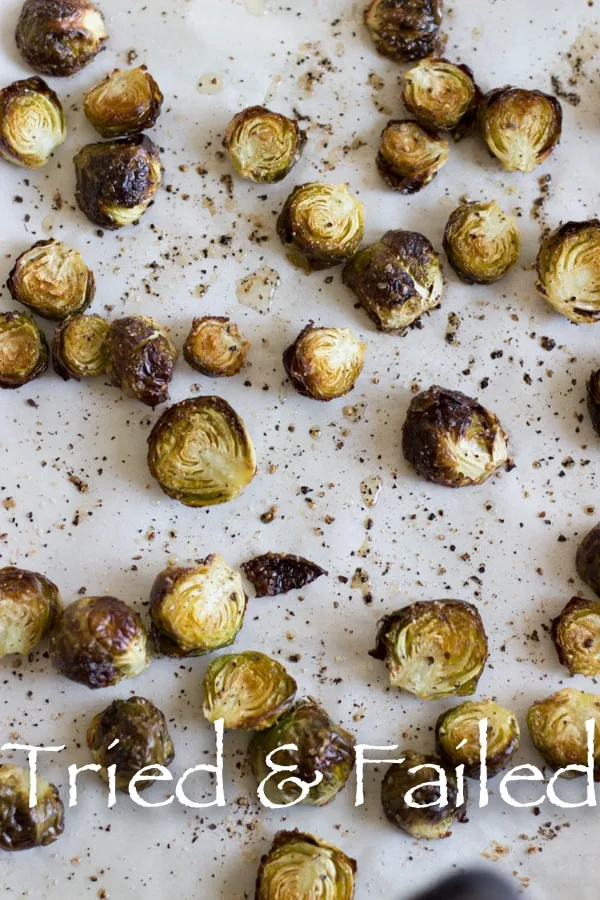 Meringue candy canes. When I was in high school, I once spent a whole day making 8 different kinds of cookies to give my friends a "variety pack" of goodies for their Christmas present. My cousins were taste testers, and I always remembered that they loved these meringue candy canes. So, 10 years later I tried to recreate them and just ended up wasting a lot of eggs and food coloring. So sticky, and maybe I just don't like meringue.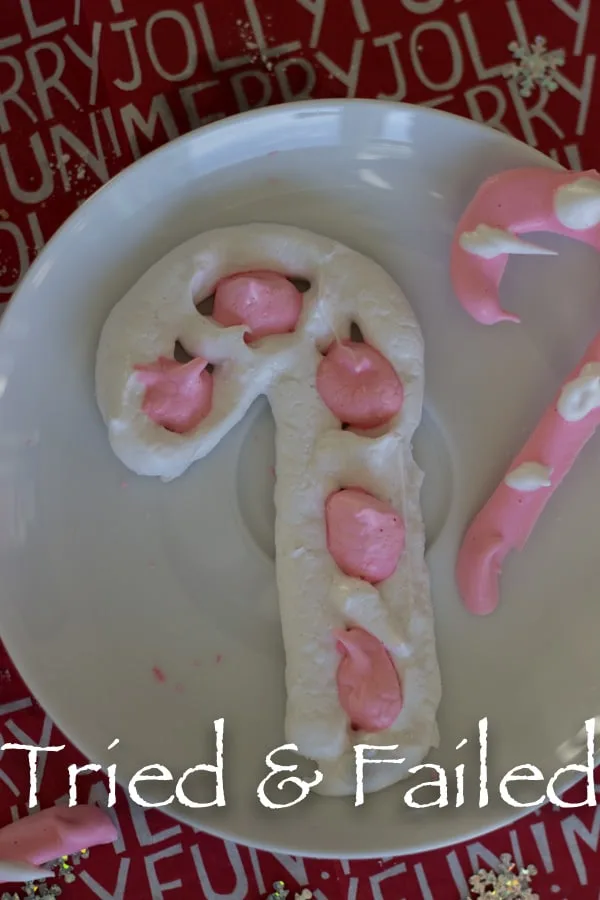 Chocolate pizza. CHOCOLATE. PIZZA. How could this go so wrong?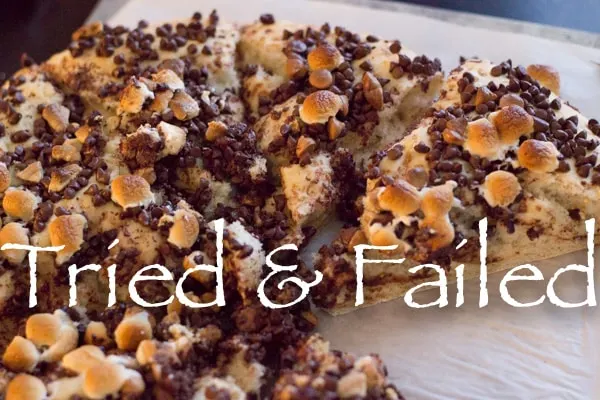 Blood Orange Curd. I thought I was being so clever with this one, replacing lemon juice with blood oranges. But it ended up chunky and not at all the right consistency. Also a friend thought it was peanut butter (by appearance, not taste).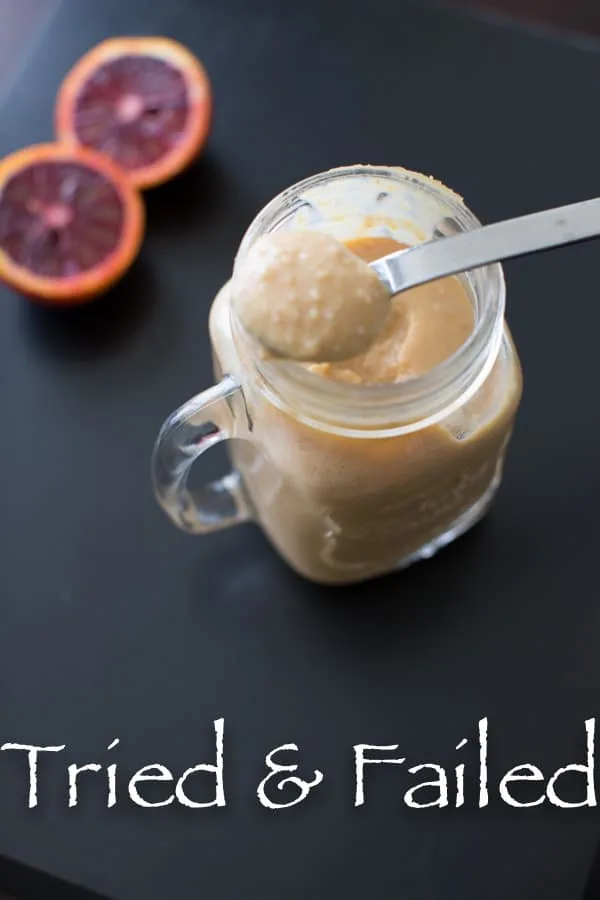 Chocolate Peanut Butter Granola Bars. I can't believe anything Chocolate + PB is making it to the failed list, but I think I chipped a tooth on these.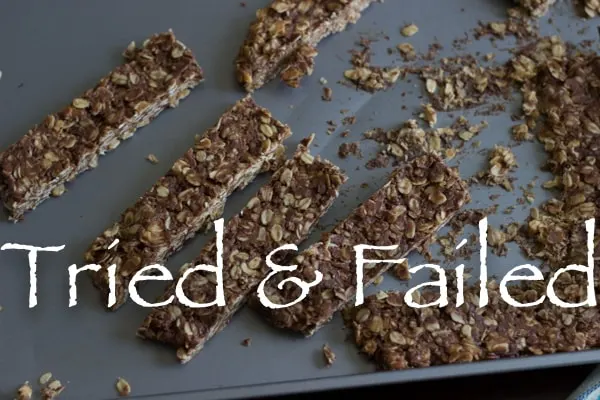 Vegan Apple Cinnamon Scones. AKA sawdust.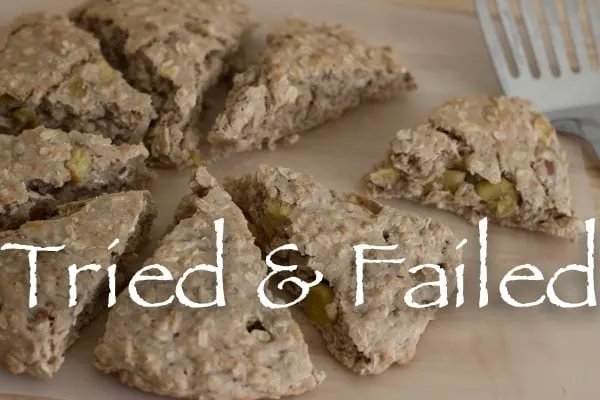 Sriracha & blood orange salad dressing. This was another from blood orange day. The photo shoot went something like this: stir stir stir *take a picture* stir stir *crap it's still separated* stir. I don't know if it's even fair to say it didn't taste good because it just wouldn't combine.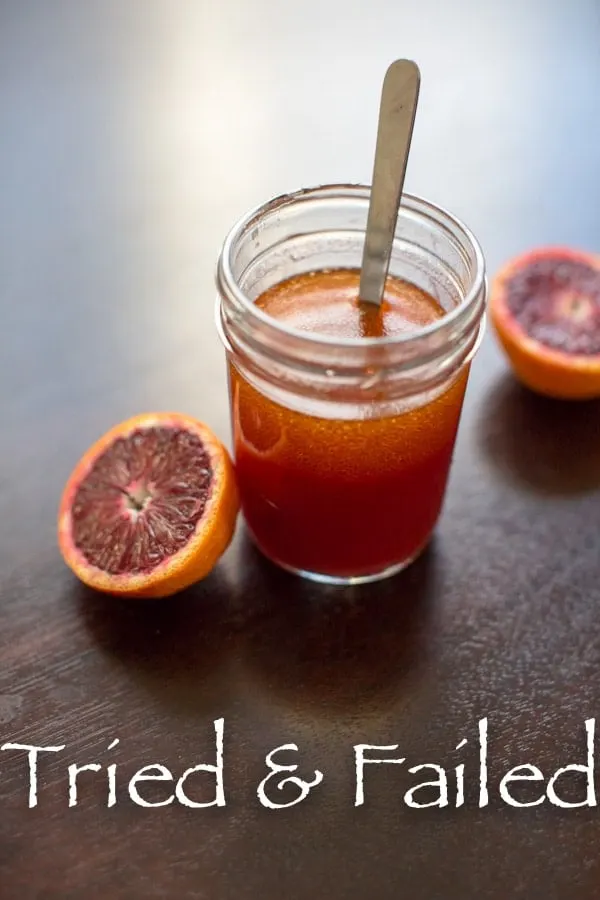 Relish. I was trying to recreate that time I once made a really good chunky relish (and lost the recipe). The below is not it.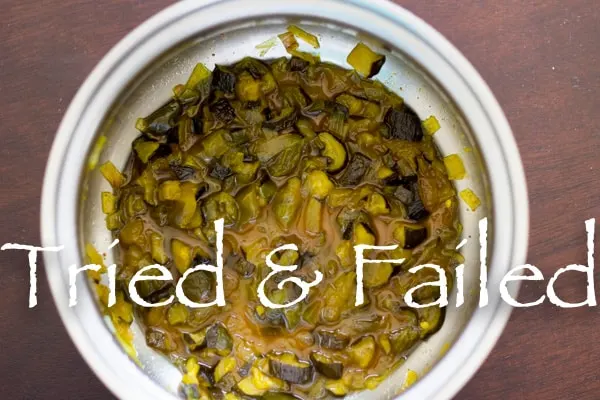 How do you deal with your food fails, friends?