Make your own COOKED eggnog! Enjoy your eggnog without worrying about uncooked eggs!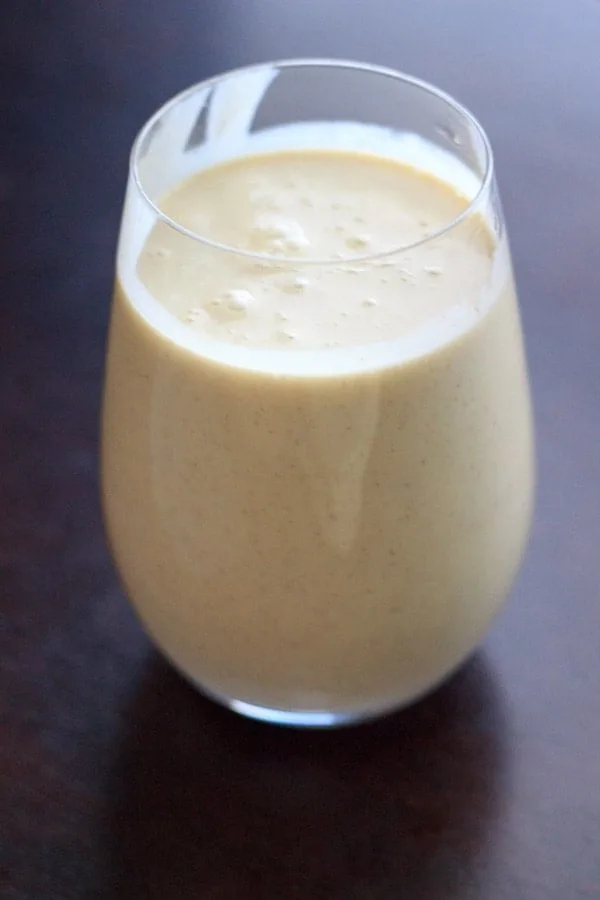 SO I have this thing about eggnog. The thing is, I don't really like it.
Great way to start a post about eggnog, right?
I have friends that will drink it by the gallon, but the thought of drinking a raw egg mixture just never sounded that appealing to me.
However, I recently had a reason to come up with a recipe containing eggnog (recipe can be found here) so since I needed some for that I decided to look into how to make my own.
When I found out it didn't have to be raw, I was hopeful but also confused.
Confused, because all I kept picturing when I saw the words cooked + eggnog was something vaguely resembling scrambled eggs in a glass.
Luckily that's not how it turned out, and why I get to share it with you. That would have been an epic Food Fail post though.
(The pro tip is to only use the egg yolks and leave out the egg whites, if you want to cook it.)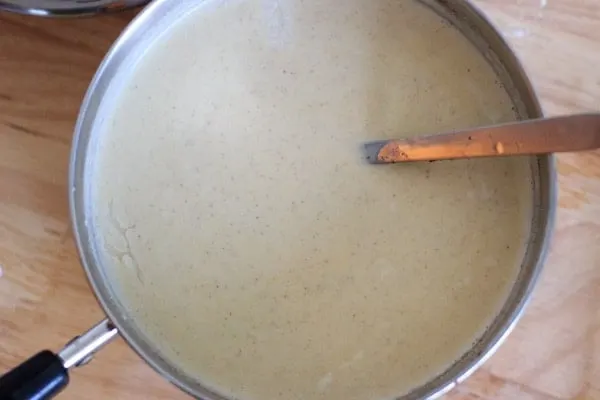 I still won't choose to drink it by the gallon, but it was pretty good.
This is still very creamy and rich like I remember regular eggnog to be, and this is definitely not a "skinny" or "healthified" version. I'm not even sure if that's possible to make.
I did slightly decrease the amount of sugar from the original recipe, and I also didn't have cloves as they called for.
So if it's not sweet enough or spicy enough for you, add more sugar or cloves.
Since I was making this eggnog mostly to use in a different recipe, I did not add rum or other alcohol to this.
If you want to add a liquor in, the proportion for this 6-servings was 1 and 1/4 cups rum.
So let's have an eggnog party!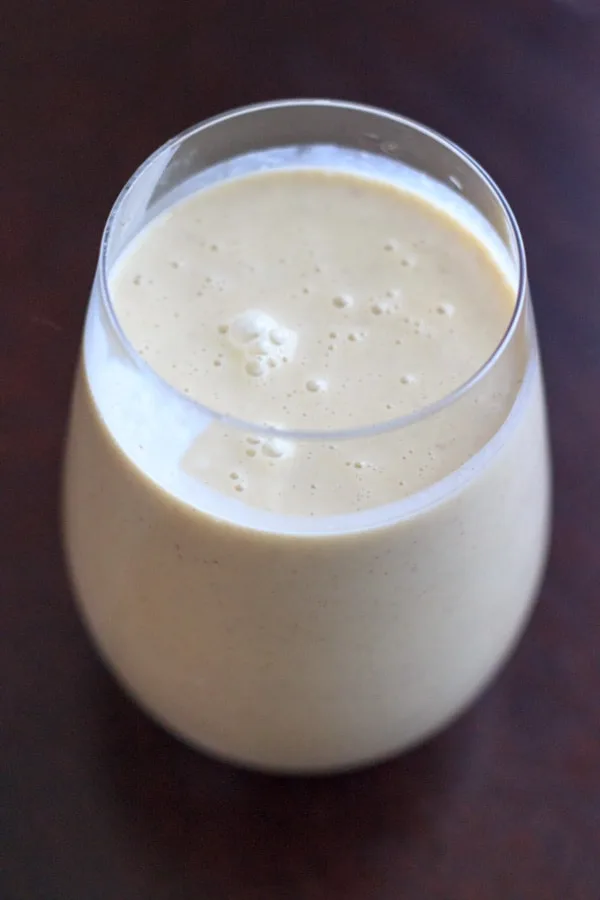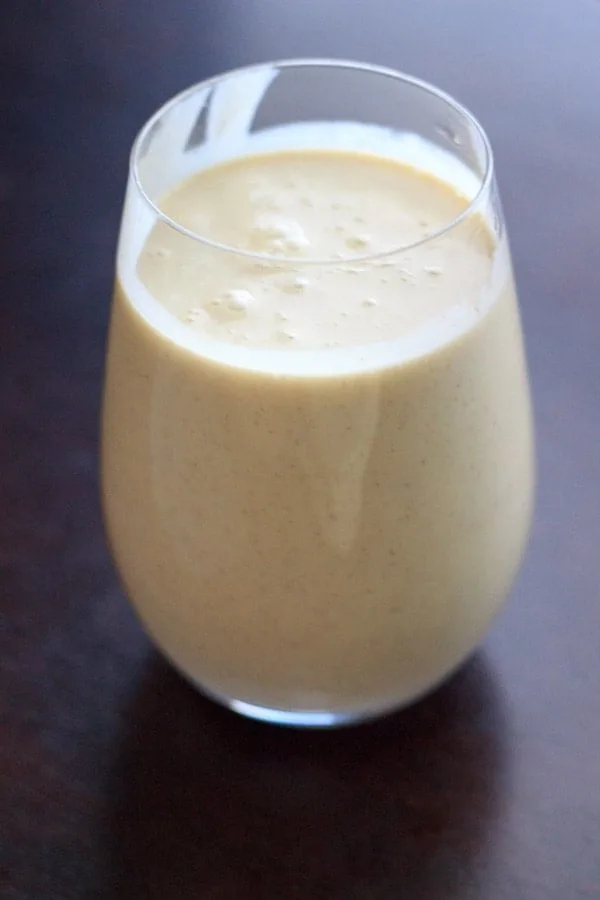 Make your own COOKED eggnog! Enjoy your eggnog without worrying about uncooked eggs!
Ingredients
2 cups milk, (I used 1%)
1/2 teaspoon ground cinnamon
6 egg yolks, * see notes
1/2 cup sugar
1 1/2 cups heavy cream (or half and half)
1 teaspoon vanilla extract
pinch of ground nutmeg
Instructions
In a medium saucepan, combine milk and cinnamon and heat on low for a few minutes to warm slightly.
Meanwhile, beat egg yolks and sugar together in a bowl until sugar is mixed in.
Pour egg mixture into the saucepan with the warmed milk.
Cook over medium-low heat for 5-10 minutes until thick, stirring constantly. (If you have a cooking thermometer, make sure it reaches 160°F. Do not boil.)
Remove from heat and let cool slightly. Add in cream, vanilla extract and nutmeg, and whisk to combine. Refrigerate for at least a couple hours or overnight until chilled. Serve cold.
Notes
Adapted from AllRecipes
*This recipe has left out the egg whites, because it is "cooked" and cooked egg whites won't give you the desired consistency. But if you want to use the raw egg whites to make this eggnog fluffier, beat the egg whites separately in another bowl until stiff and fold them into the finished eggnog drink. This means that part of the eggnog will still be "uncooked" so be aware of the safety concerns eating raw egg.
Nutrition Information:
Yield:
6
Amount Per Serving:
Calories:

364
Total Fat:

28g
Saturated Fat:

16g
Trans Fat:

1g
Unsaturated Fat:

10g
Cholesterol:

258mg
Sodium:

67mg
Carbohydrates:

23g
Fiber:

0g
Sugar:

18g
Protein:

7g
Nutrition information is calculated automatically by an online tool at Nutritionix. It is not always accurate. Please use your own tools to check if you rely on this information.