Balsamic red cabbage steaks are a fun vegetable side dish that can add some great color to your meal! Roasted in the oven until super tender, this is a unique and flavorful way to serve this veggie.
Have a head of cabbage that you don't' know what to do with? Let's try roasted cabbage steaks!
Before you ask, I don't really know why someone decided they could call sliced cabbage a "steak" but here we are. I didn't invent it, just tried it 🙂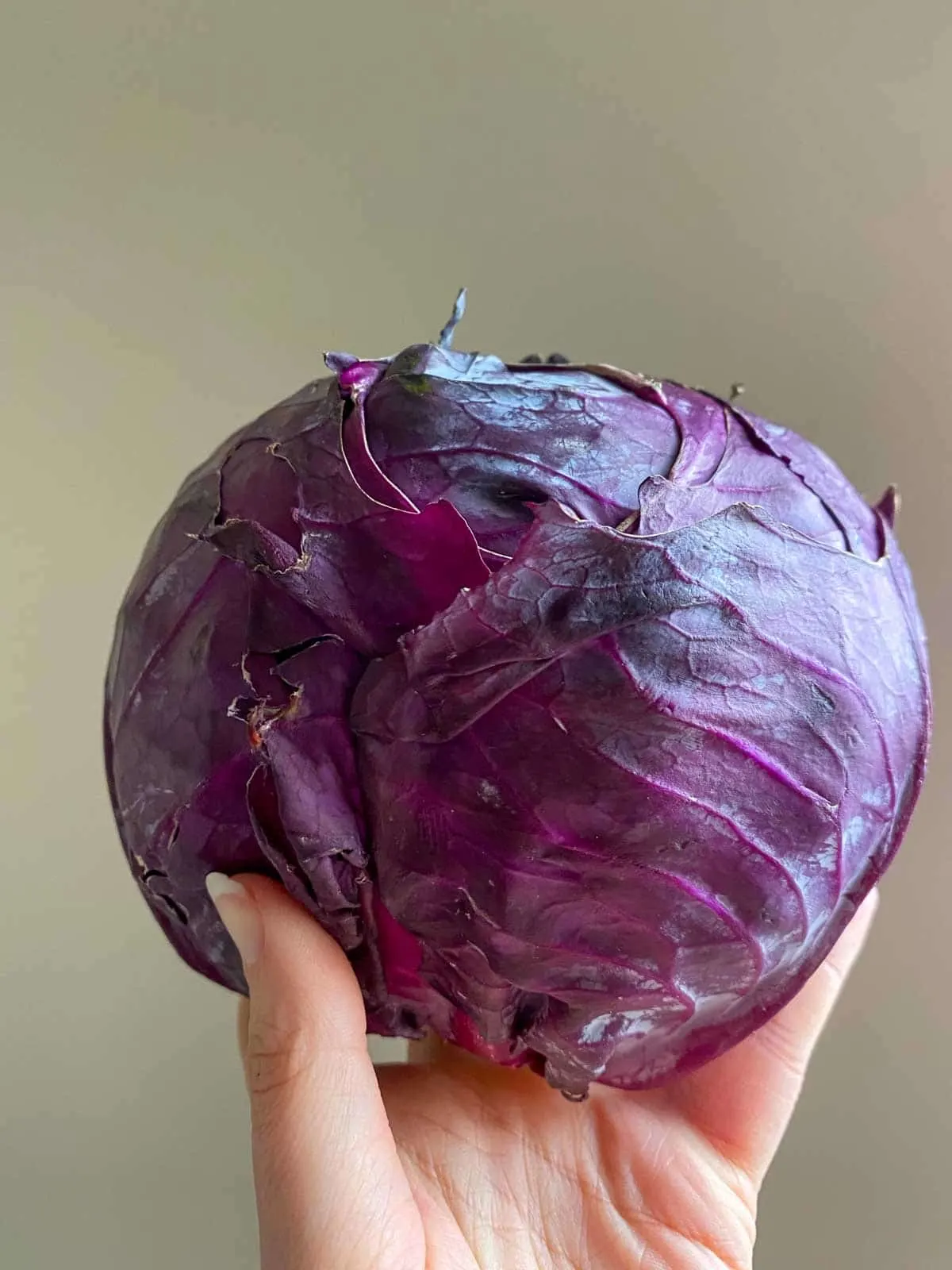 This red cabbage pictured was one I received in my Misfits Market box.
My go-to when I don't know what to do with a vegetable is to roast it, so when I received this I remembered hearing about these cabbage steaks and decided to look it up in my Flavor Bible to see what flavors would pair well with it.
(The book is linked below in the recipe if you don't know what I'm talking about!)
Red cabbage (or you may call it purple cabbage) has a stronger pairing with the flavor of balsamic vinegar than green cabbage does, but I'm sure it would still taste pretty good with with green cabbage.
(I think because green cabbage is already slightly sweeter than red cabbage, that variety pairs better with spices – like my garlic sautéed cabbage recipe or detox cabbage soup.)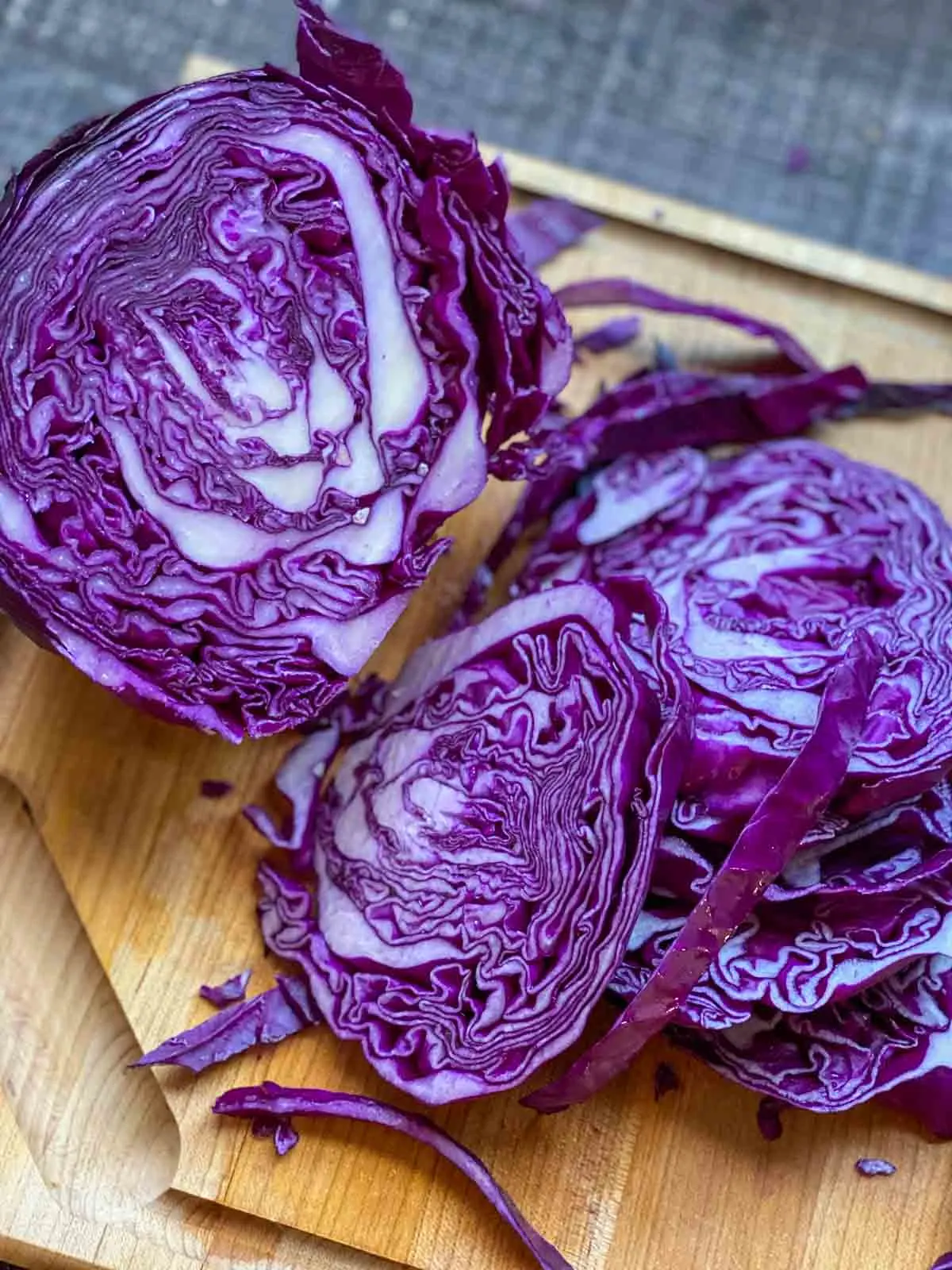 In addition to the balsamic vinegar, I like to add a touch of mustard to help balance out the sweetness a little bit. You can use dijon or I've also tried it with regular yellow mustard. I literally just put a dot of mustard each slice of cabbage before brushing on the balsamic vinegar.
So all you need to do is slice up the cabbage, brush on some olive oil and balsamic with a touch of mustard, and roast until tender!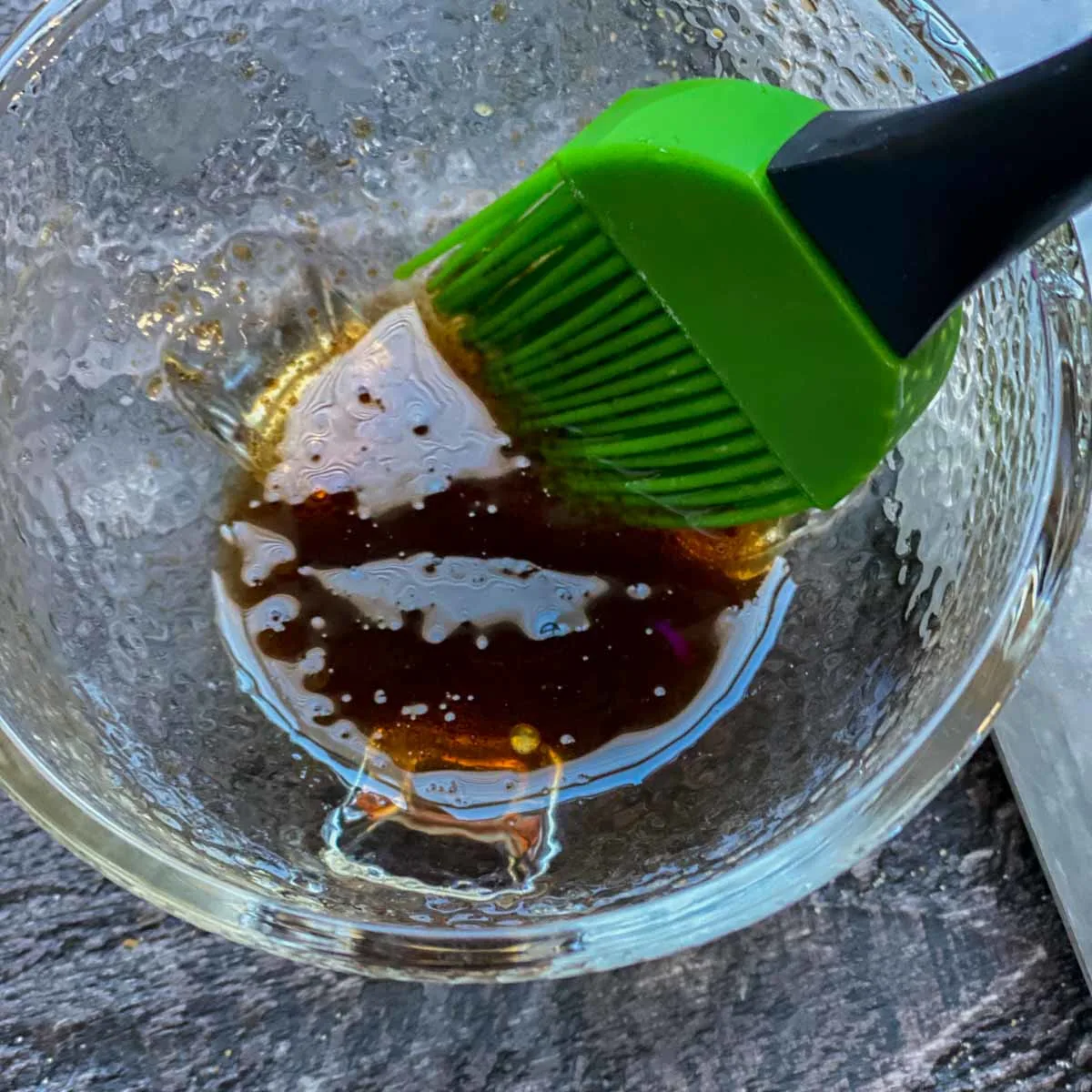 You'll have an easy, colorful side dish. Top with extra balsamic glaze if you want it extra pretty.
Pair this with any main dish! Personally I like to add it as a side for pasta dishes since it's kind of like a salad. Try it with baked ziti or a meal similar that could use the extra vegetables!
Yield: 4
Balsamic Roasted Red Cabbage Steaks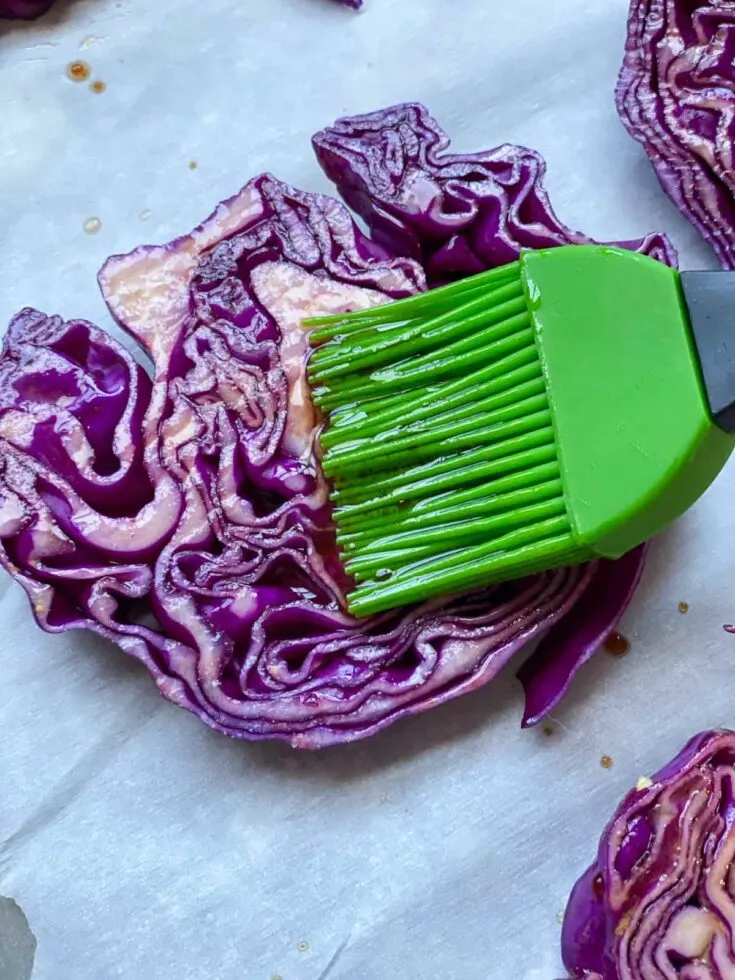 Balsamic cabbage steaks are a fun vegetable side dish that can add some great color to your meal! Roasted in the oven until super tender, this is a unique and flavorful way to serve this veggie.
Ingredients
1 head red cabbage
2-3 tablespoons extra virgin olive oil
2 tablespoons balsamic vinegar
1/2 teaspoon of dijon mustard (or yellow mustard), see notes
balsamic glaze for topping, optional
Instructions
Preheat oven to 400*F.
Thinly slice your cabbage (about 3/4"-1" thick, but whatever the thickness at least try to keep them consistent) . Place slices on a parchment-lined cookie sheet.
Add the olive oil to a small bowl and use a basting brush to brush on the oil until coated. Then do the same with balsamic vinegar. Add a dot of mustard to each cabbage slice and use the brush to evenly coat. (This will just help offset the sweetness a tad.)
Roast at 400*F for about 20 minutes or until fork-tender. Cook time will depend on how thick your slices are, so keep an eye on it!
If using, top with balsamic glaze for serving. Makes it extra pretty, but this is optional!
Notes
*Olive oil and balsamic vinegar measurements are estimates, you may want more or less depending on the size of your cabbage head! Just make sure each slice is fully coated with oil, you can always add more of the vinegar or glaze after the roast is complete if you need.
**You can try to mix the oil, vinegar and 1/2 teaspoon of mustard to a bowl and then use the basting brush to coat each "steak" this way - but since oil and vinegar don't really mix, I find it easier to add individually!
Recommended Products
As an Amazon Associate and member of other affiliate programs, I earn from qualifying purchases.
Nutrition Information:
Yield:
4
Serving Size:
1/4 cabbage head
Amount Per Serving:
Calories:

165
Total Fat:

10g
Saturated Fat:

1g
Trans Fat:

0g
Unsaturated Fat:

9g
Cholesterol:

0mg
Sodium:

77mg
Carbohydrates:

18g
Fiber:

5g
Sugar:

10g
Protein:

3g
Nutrition information is calculated automatically by an online tool at Nutritionix. It is not always accurate. Please use your own tools to check if you rely on this information.