This post contains affiliate links, which means I may receive a small commission if you make a purchase after clicking on my links. All opinions are my own.
Trial and Eater's review of the bake-from-frozen bread and pasta box from Wildgrain! Made with simple, high quality ingredients, this monthly box sends a variety of slowly fermented sourdough bread, fresh pasta and artisanal pastries straight to your door. Read more about them and see the latest deals below!
Ready to buy and don't need to see the rest of the review? Use this link to get $10 off your first box PLUS free croissants for life!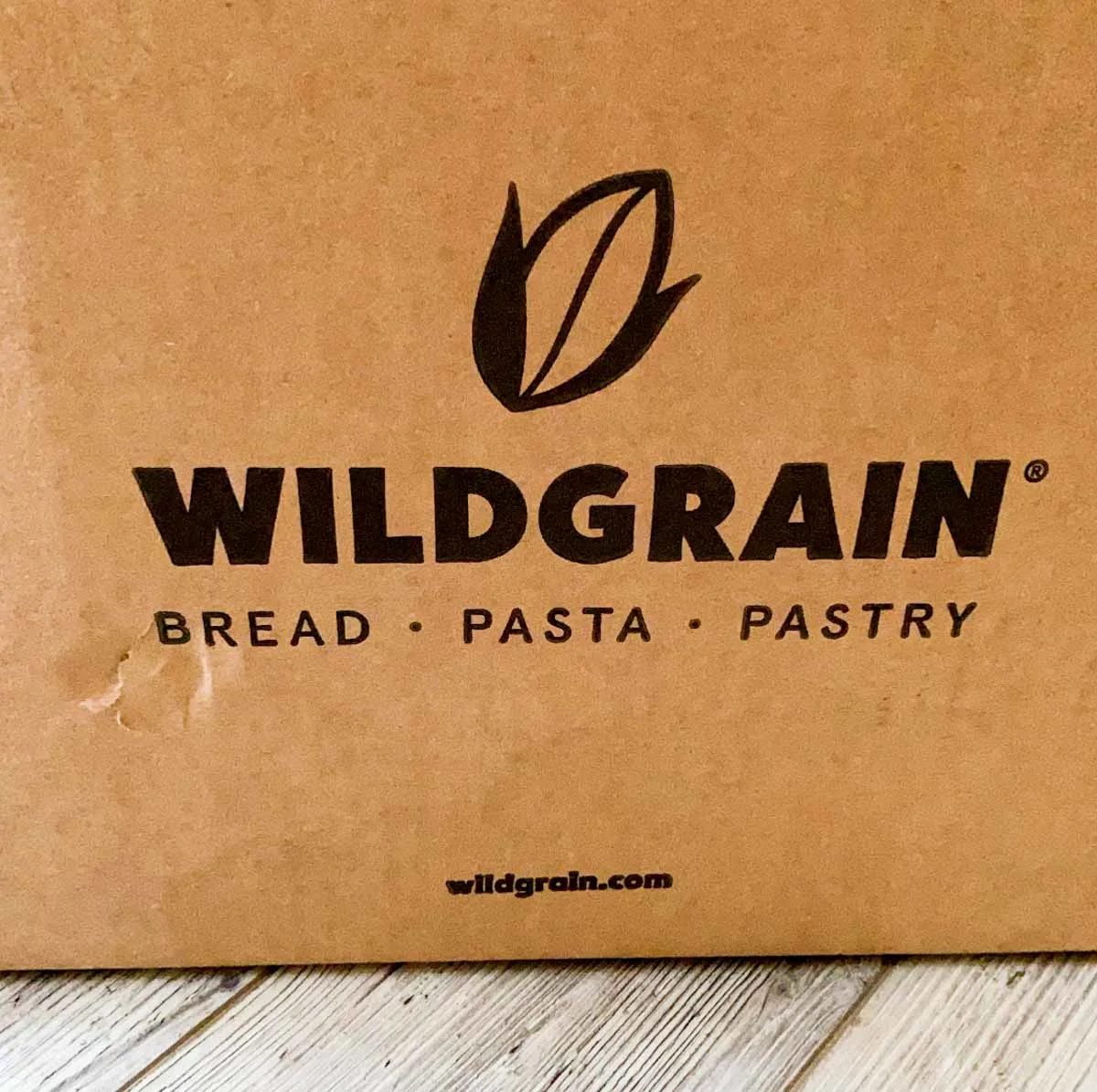 What is Wildgrain
Wildgrain's tagline is "a subscription box for clean carbs."
Members receive a monthly box (you can skip or cancel any time) with an assortment of frozen sourdough bread, hand-cut fresh pastas, and pastries.
A typical box will either include 3 loaves of bread, two boxes of pasta and one kind of pastry (known as the "Mixed Box") or you can choose a "Bakery Box" and get two bakery items (like English muffins and biscuits) in place of the pasta.
Pro tip: Signing up through our link also gives you a free gift (currently the offer is croissants rolls) with every order (plus $10 off the first month).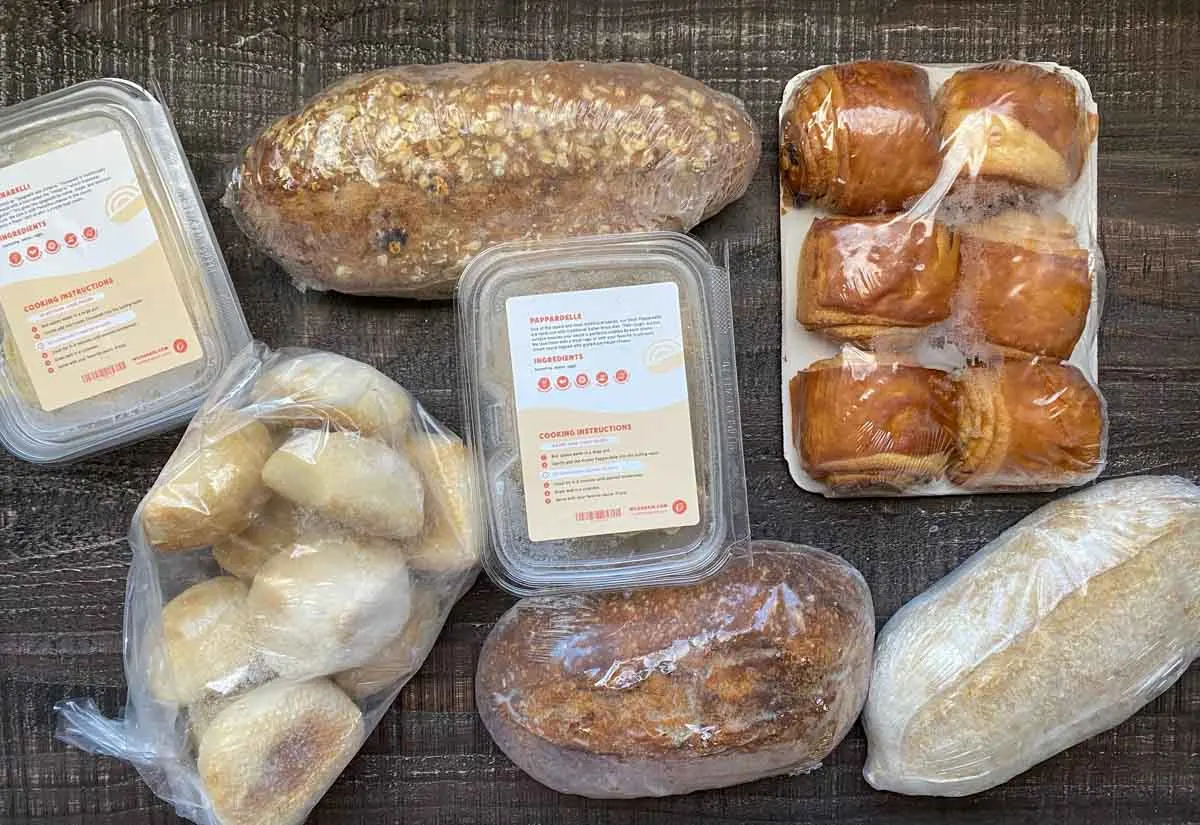 Each item is guaranteed to be made with clean ingredients, unbleached flour and no preservatives or artificial colors. All boxes are also vegetarian.
Sourdough Bread
Each box will include 3 full loaves of sourdough bread. Flavors will vary based on the season.
My first box included a 7-grain Sourdough, Campagne (French Country Bread), and a Slow-Fermented Cranberry Pecan Bread.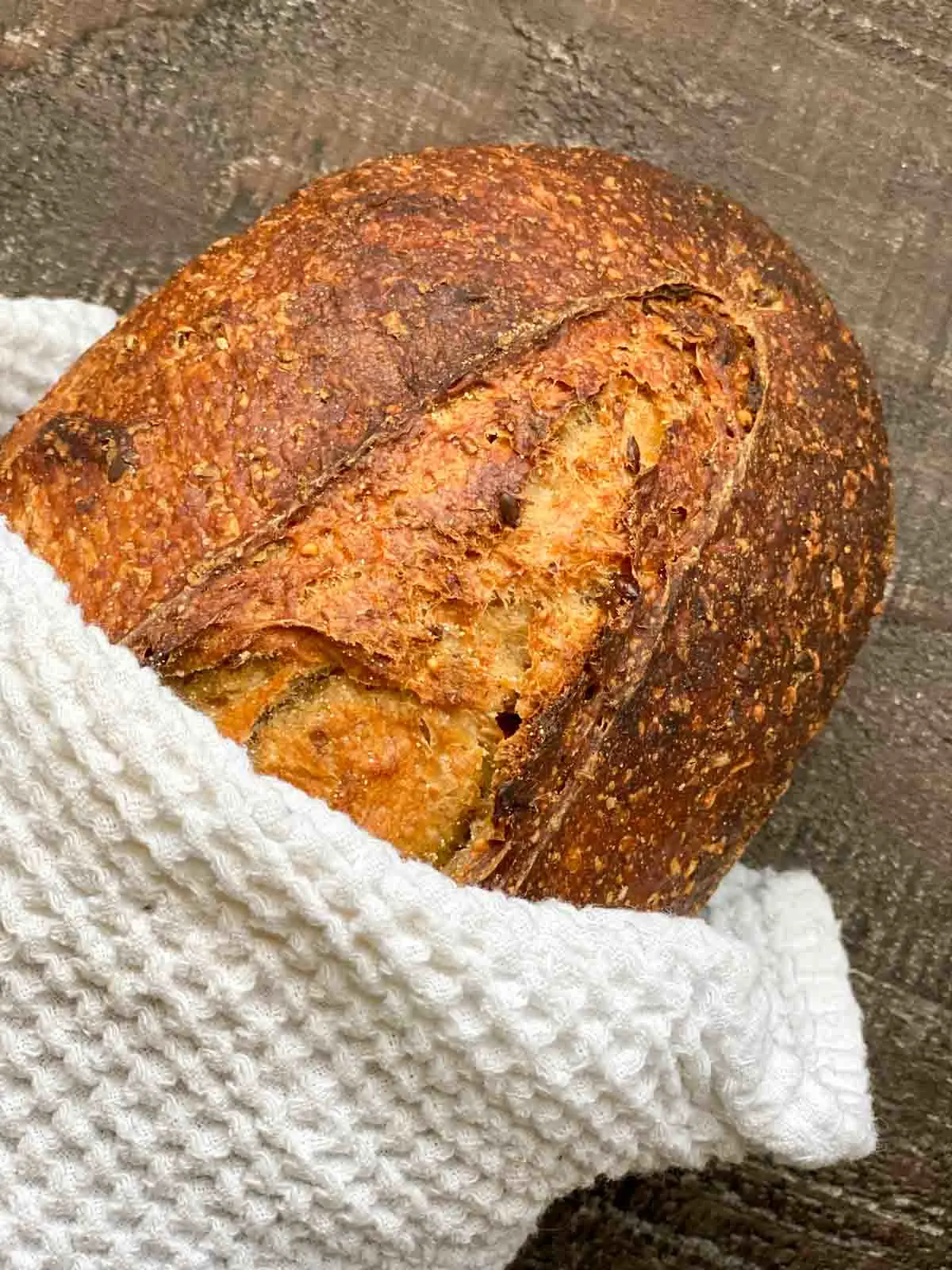 Baking from frozen made prep super easy – the hardest part was waiting the 30 minutes for them to cool down (I may not have always succeeded with this part).
The campagne and 7-grain were both very crunchy on the outside and soft and delicious inside.
They were great for eating with soup or with a little butter or jam, though I wasn't able to cut it thinly enough for it to be good sandwich bread.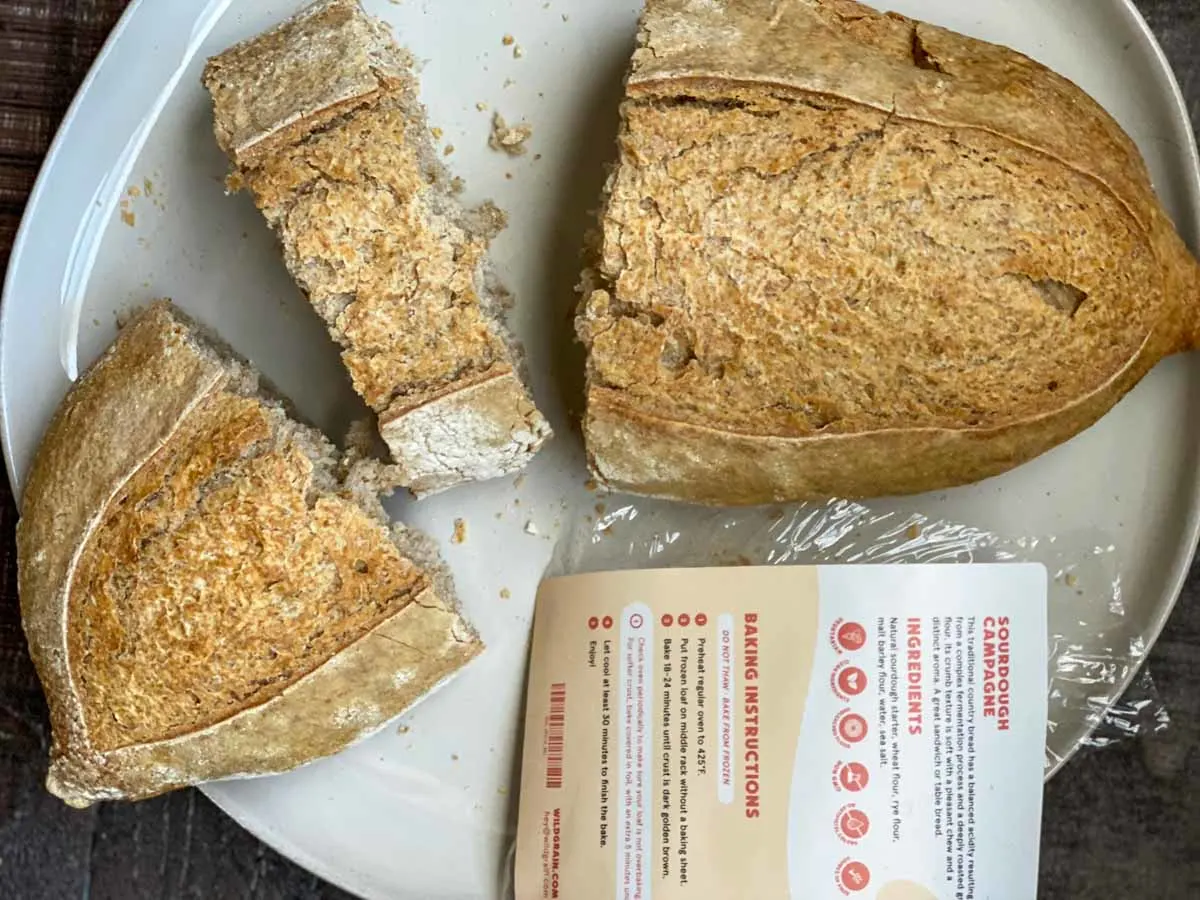 My favorite loaf from my first box was the cranberry pecan bread!
This one wasn't quite as crusty on the outside – the texture reminded me a little bit of that brown bread from Cheesecake Factory, for people who know what that means.
And as much as I love that bread, I would choose this bread any day – so flavorful!
I'm not shy to admit I ate the whole loaf in a span of about 12 hours.
Get your coupon for Wildgrain.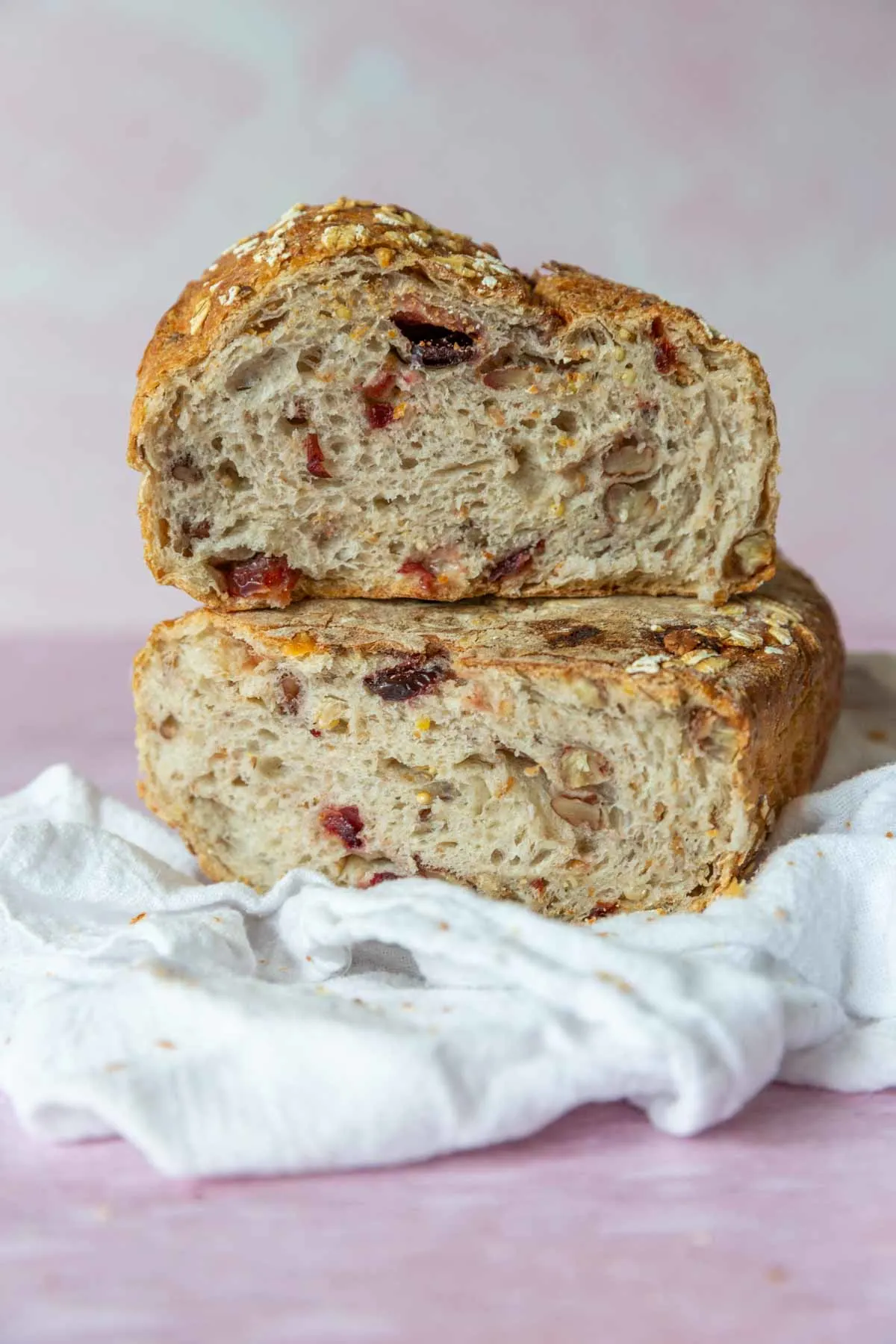 Fresh Pasta
Each mixed box will also include linguine pasta and fresh pappardelle pasta.
As much fun as making your own pasta can be, it can be time consuming and messy – so having the fresh pasta part without the work is amazing.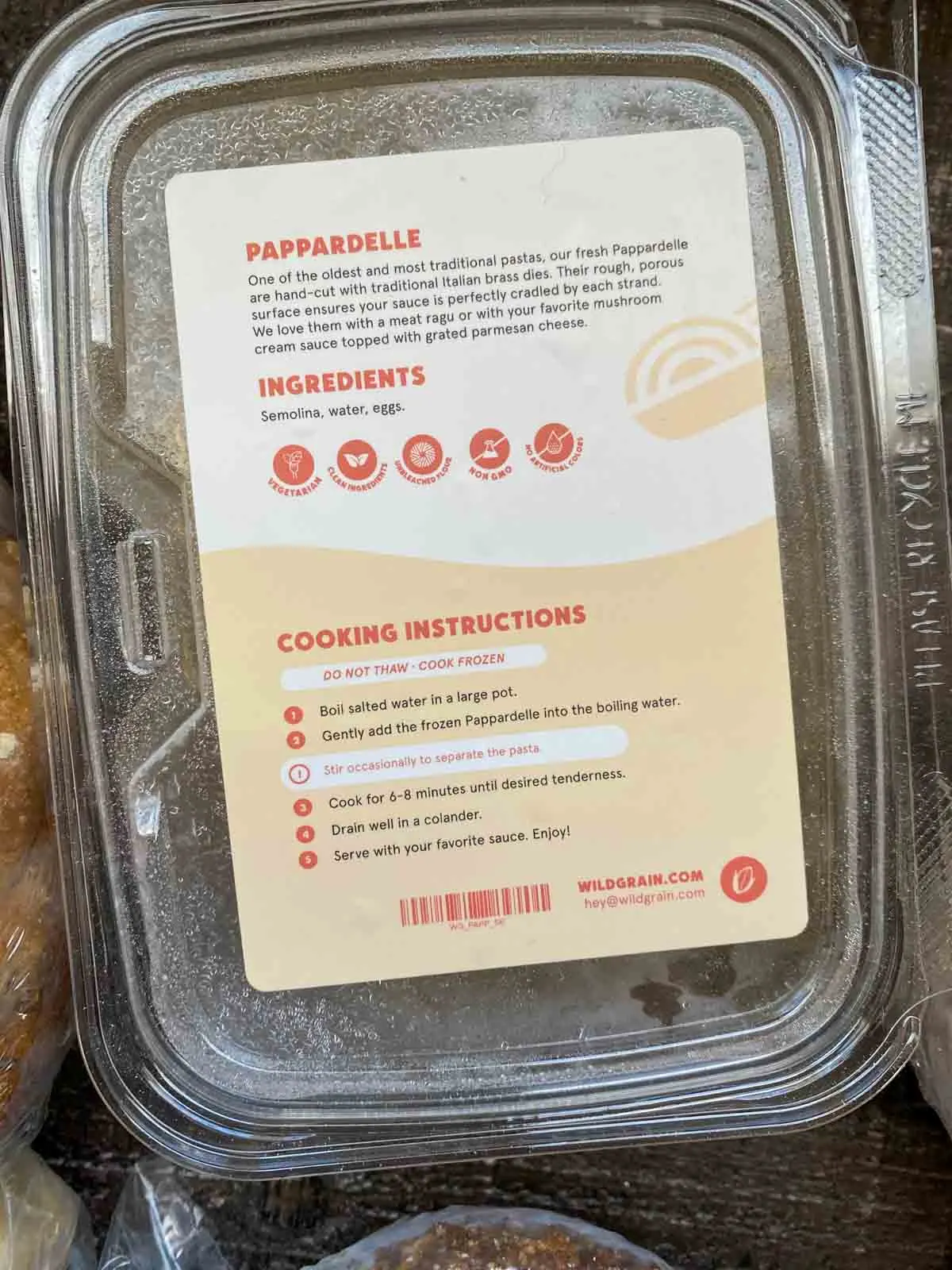 Pastries
One of the fun surprises each month will be what dessert you get! My first box had chocolate croissants – I've also seen chocolate lava cakes, and raspberry lemon biscuits.
I personally like that that these desserts are easy to make just one at a time if you want, rather than a large cake.
Obviously I might have some self-control issues.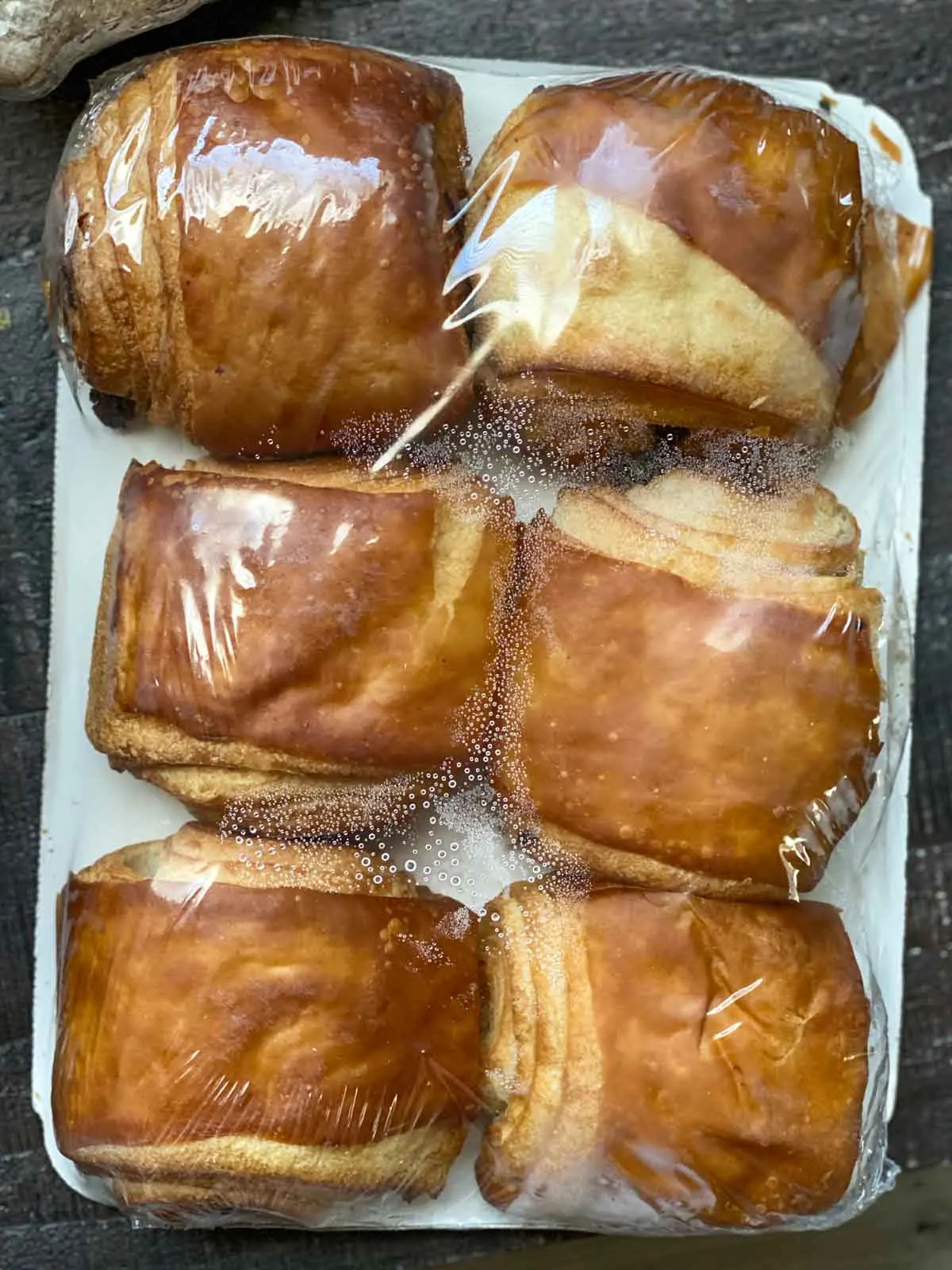 How to Order
When you go to the Wildgrain website and click the "Get Started" button, you'll be asked right away for your email address so they can make sure you're included in the free croissants for life deal.
Our link will give you a special deal for $10 off your first box.
Once you enter your email, you'll be directed to the page with the current months' offerings. There may be a countdown timer, but if this stresses you out – you can refresh the page when you're ready!
You can modify your delivery frequency to every 2 weeks, every month, every 6 weeks or every other month (it defaults to every month).
Once everything looks good, click the "Order Now" button and that will take you to checkout.
Member Benefits
As a subscriber, you can swap out items, add extra add-on items at a discount, and change your delivery frequency as needed.
Pricing
You can get your first box for $79 (before any add-ons), and each box afterwards is $89. This always includes free shipping.
Review Summary
Even though I was introduced to Wildgrain with a free press box, I have since become a paying monthly subscriber- so you know it's good.
What we love:
clean and transparent ingredients
convenience of having them shipped frozen means it will keep until you're ready to use it
saves time with meal planning
no commitment: easy to try it out and see if it works for you and your family
small business
monthly variety
I usually stick with the bakery box and swap out the regular sourdough for the more seasonal items.
As much as I love the variety factor, my favorite feature is that they now have add-ons! I *always* add on cranberry pecan sourdough if it's available, and usually a loaf or two of olive oil ciabatta as well.
Their chocolate chip cookies are thick and chewy and have snuck into my box as an add-on a couple times now as well.
Since we love companies who give back, I should also mention that with each new subscription, Wildgrain donates 6 meals to the Greater Boston Food Bank.
If you love bread and subscription boxes, this is perfect for you. It would also make a great gift for someone who loves bakery items!
Grab your free croissants for life here!