Host a dinner party and put your friends and family to work! This post will help you make your own homemade pasta from scratch.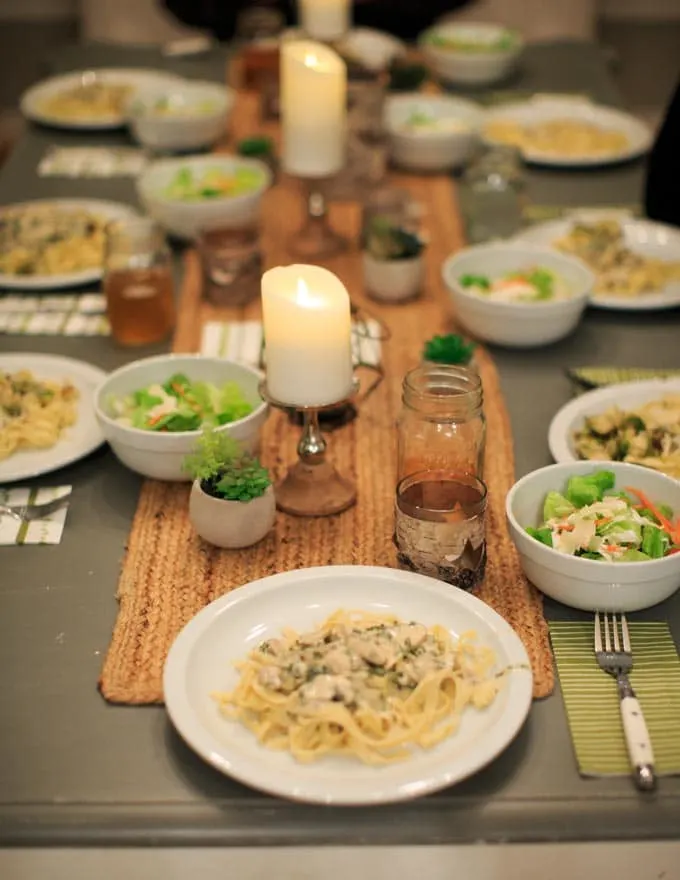 As an Amazon affiliate, I earn from qualifying purchases.
Have you ever made your own pasta? It's not nearly as hard as you might think, as long as you have the right tools!
Ingredients you'll need for homemade pasta:
Flour
Eggs
Olive oil
Salt
Equipment you'll need:
See? Easy peasy.
You can also roll the dough out and slice the noodles by hand without the equipment, but I don't have pictures for that.
The pasta making is the fun part, but you can also make your own homemade marinara sauce, alfredo sauce, salad and/or veggie sides.
But first you might want to whip up a cheese plate. The work will make you hungry.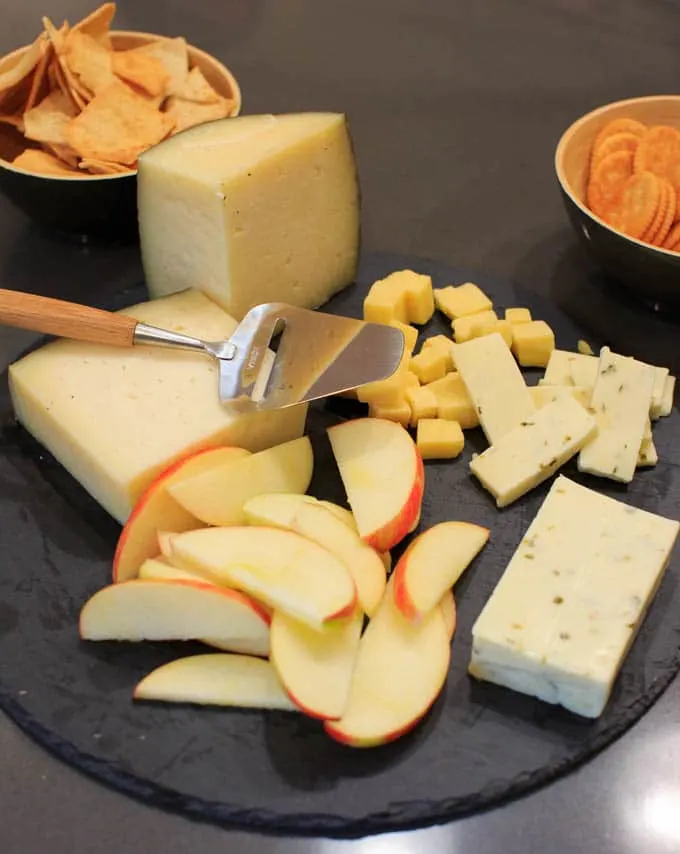 Start with a clean surface, and measure out 2 cups of flour. Make a well for the eggs and crack open 3 of them. A single batch is enough for about 4 servings. (The pictures are a TRIPLE recipe, so this is 6 cups of flour and 9 eggs.)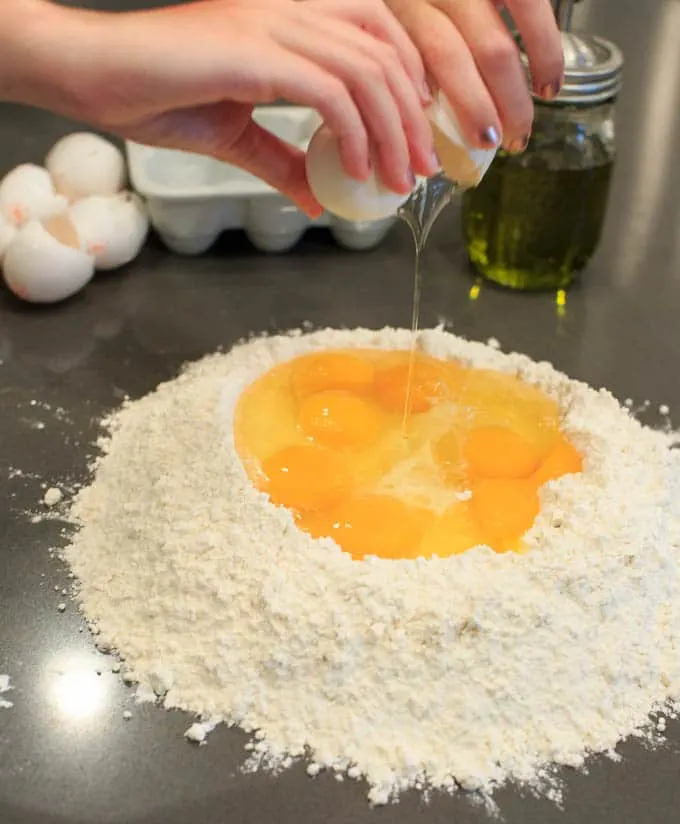 Add 1/2 teaspoon each of salt and olive oil, then get to kneading.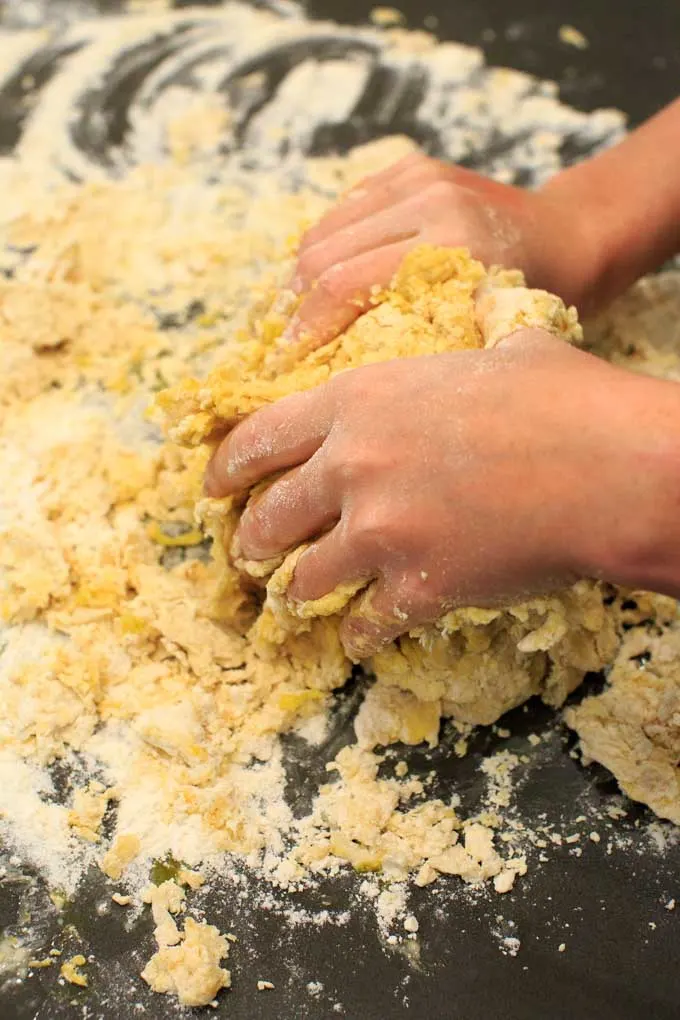 It will be a mess for a bit, but eventually it will be a smooth ball of dough.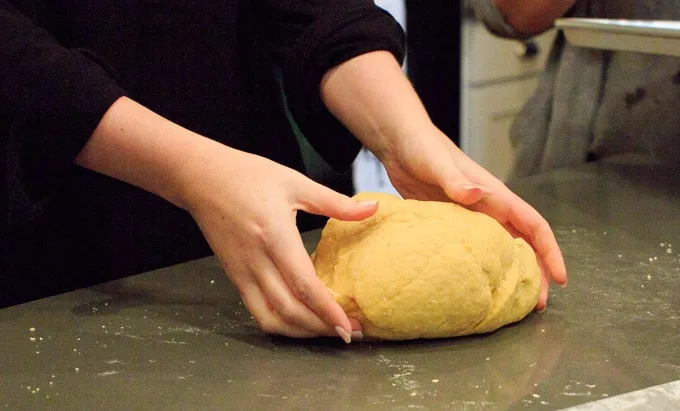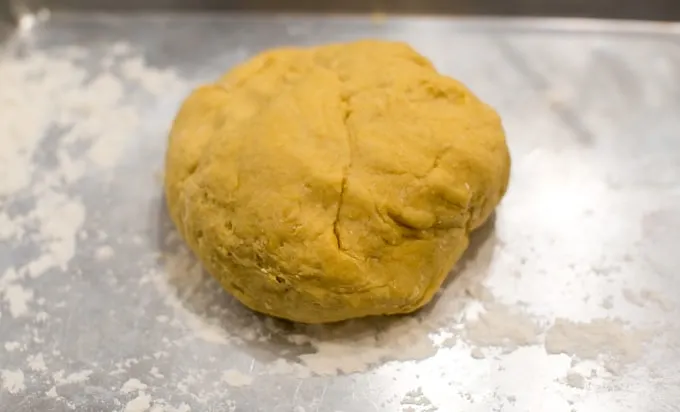 Separate into smaller balls (4 for a single batch). Now it's time to use your machine or attachment!
Flatten it out slightly with your hands and then run it through the pasta roller. Start at a higher number (thicker) and work your way down to a smaller number (thinner) to get the desired thickness. Usually I make them as thin as they can be without getting holes.
On the topic of holes: it will probably happen the first couple times! Don't fret. Just fold the dough back up and run it back through until you get it smooth.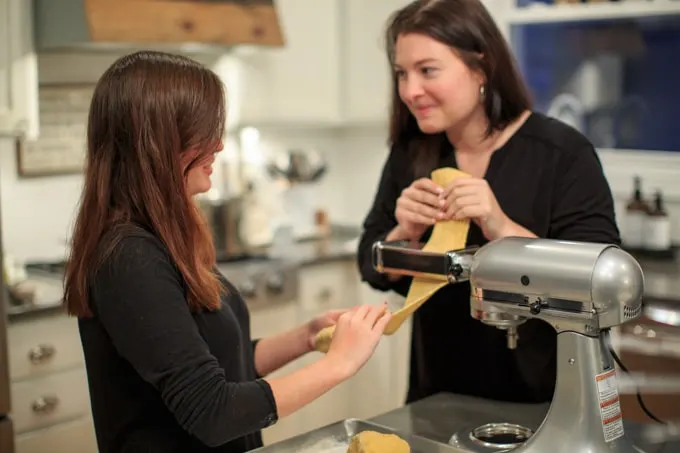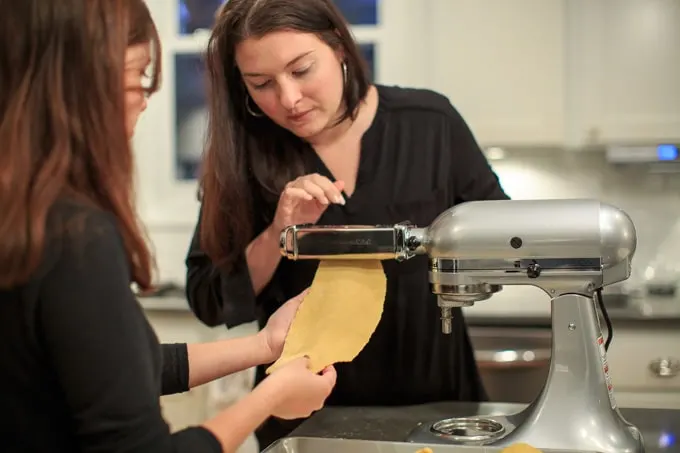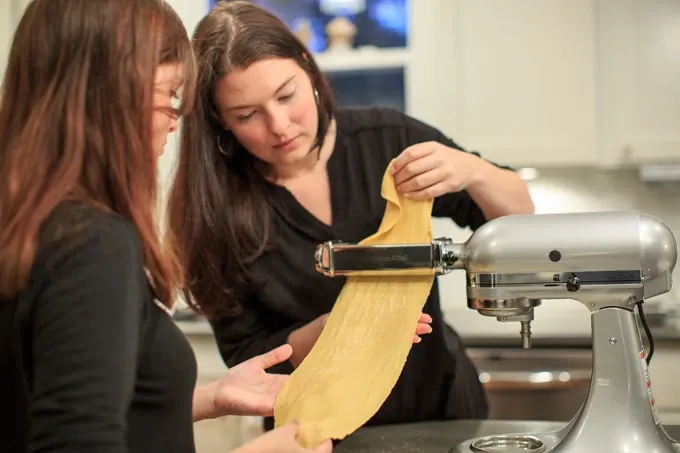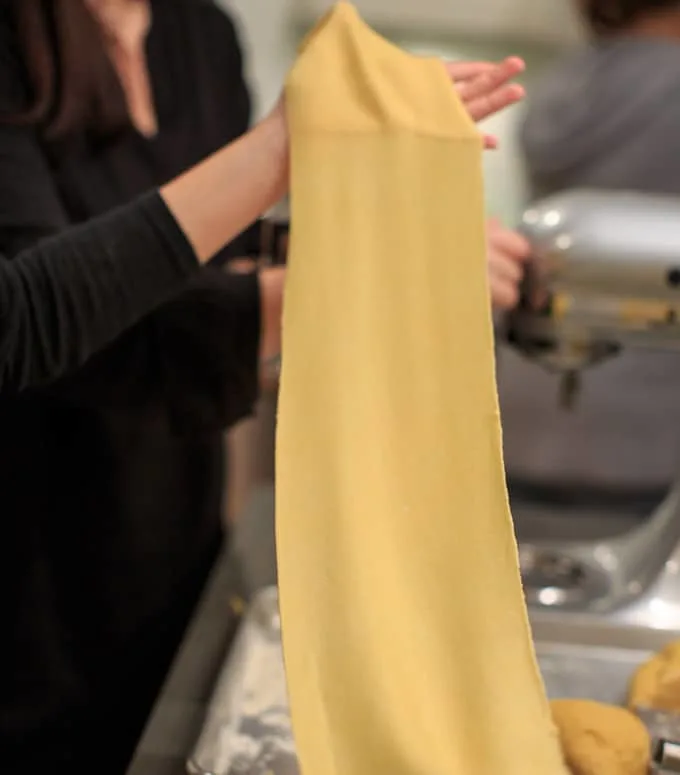 A stand-alone pasta machine usually has a hand crank. The KitchenAid attachment runs automatically which frees up a hand.
Either way you'll probably need a couple pairs of hands, especially if trying to snap a photo of your handiwork.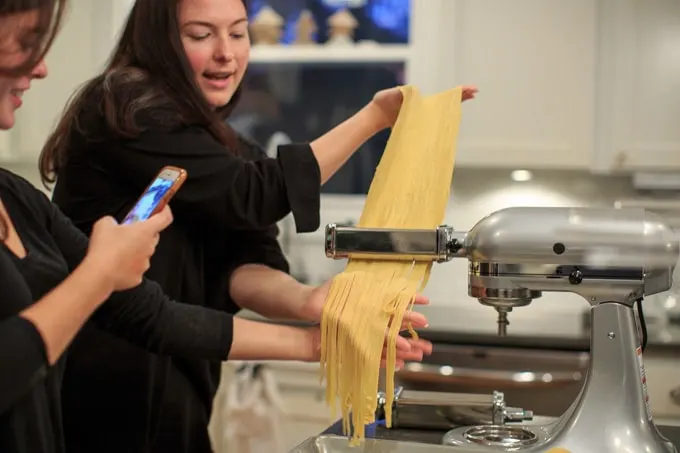 Using the cutter part of your pasta machine you'll make your noodles! Separate carefully and place on dryer rack.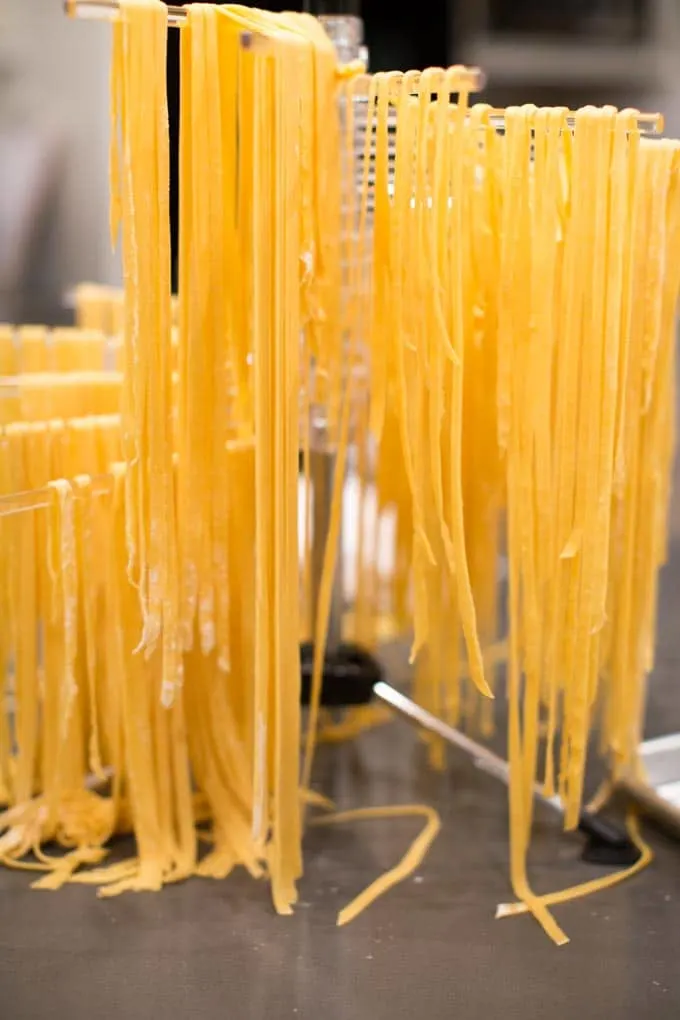 Repeat until all dough is flattened and cut.
Boil a big pot of water and then add the pasta. If you doubled or tripled the recipe you'll also want to do this in batches.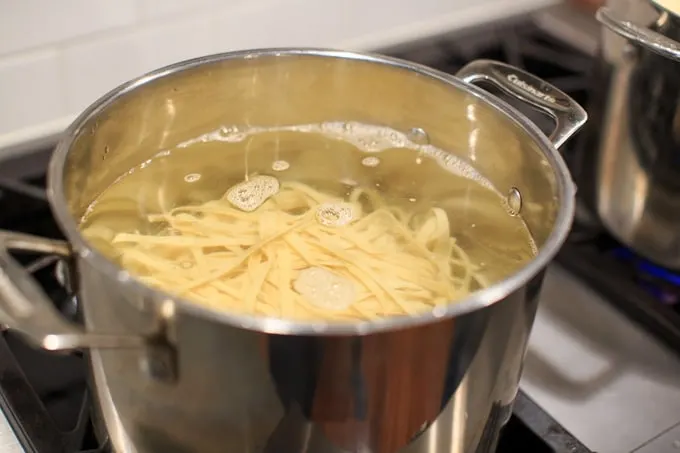 In just a couple minutes your pasta will be done! You'll know it's cooked when it floats to the top of the water.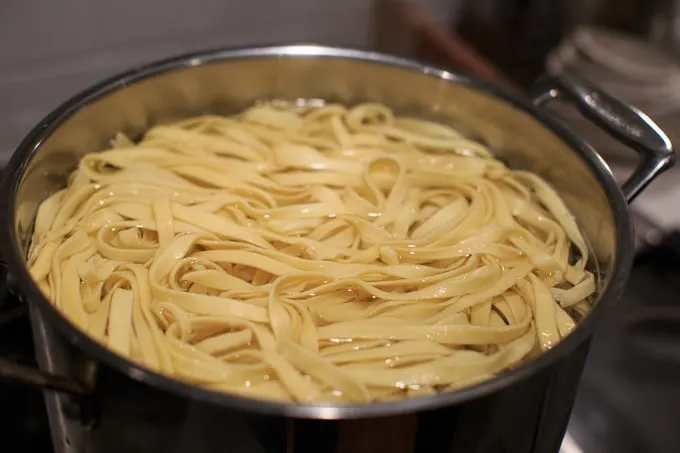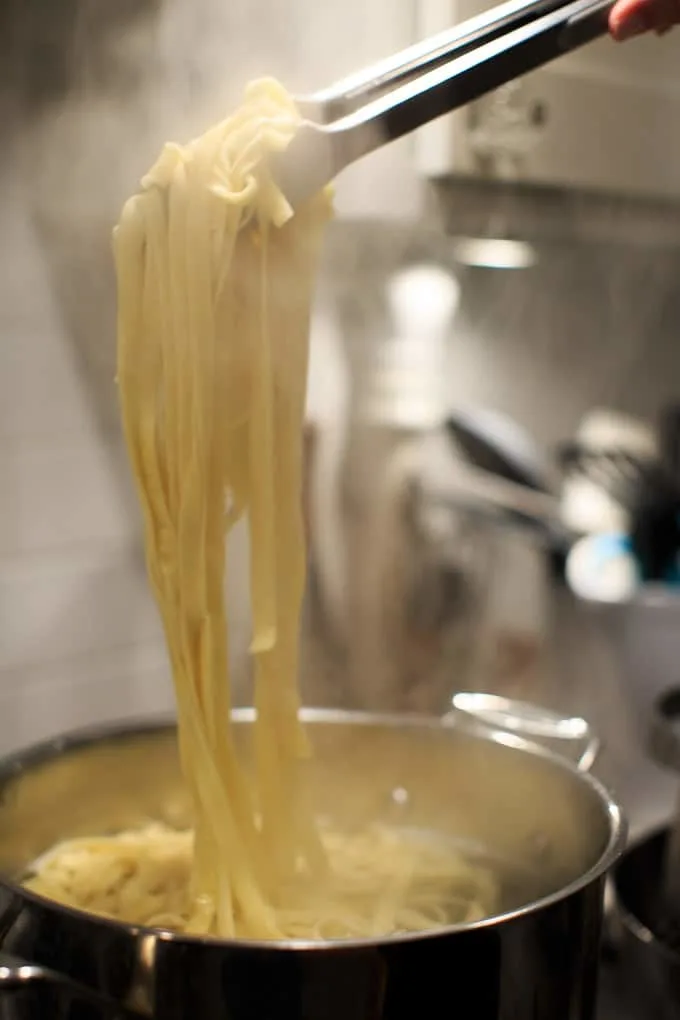 Maybe you also want to chop up some fresh parsley?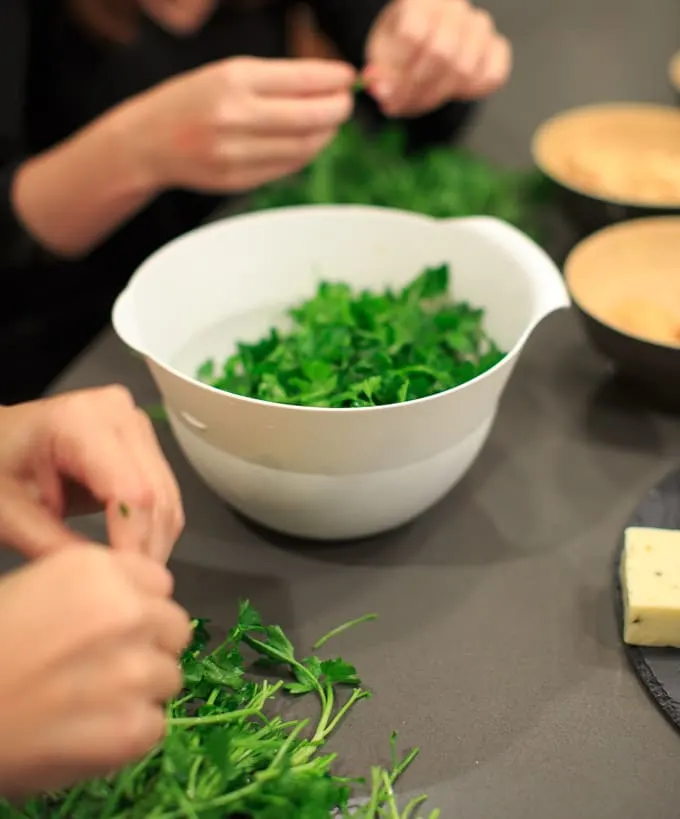 Or make your own alfredo or marinara sauce?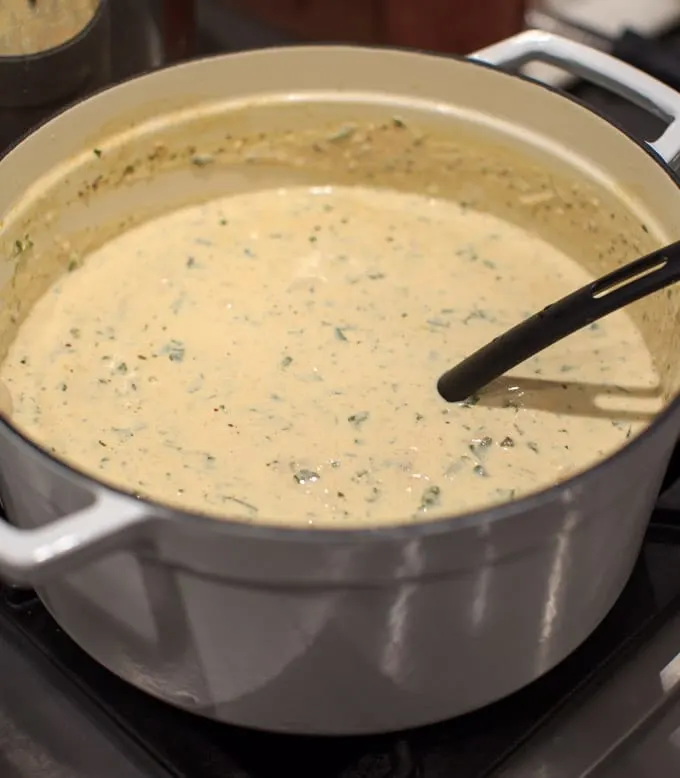 Roast up some brussels sprouts? (Cut up and roast at 400°F with some olive oil, salt and pepper until browned. Then top with fresh parmesan.)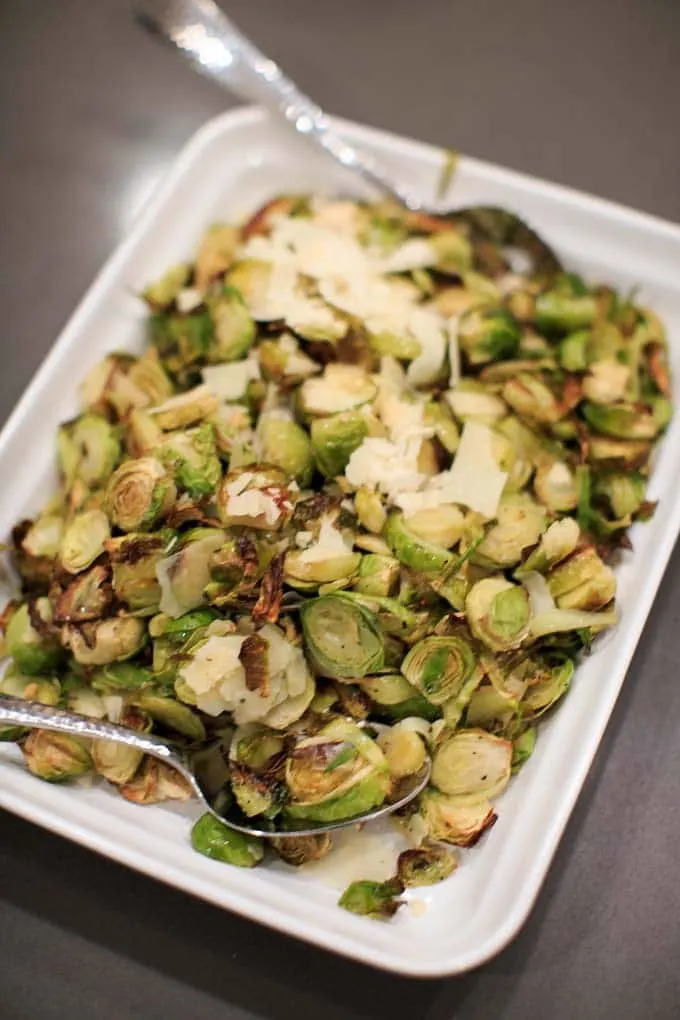 Finally, everyone can eat!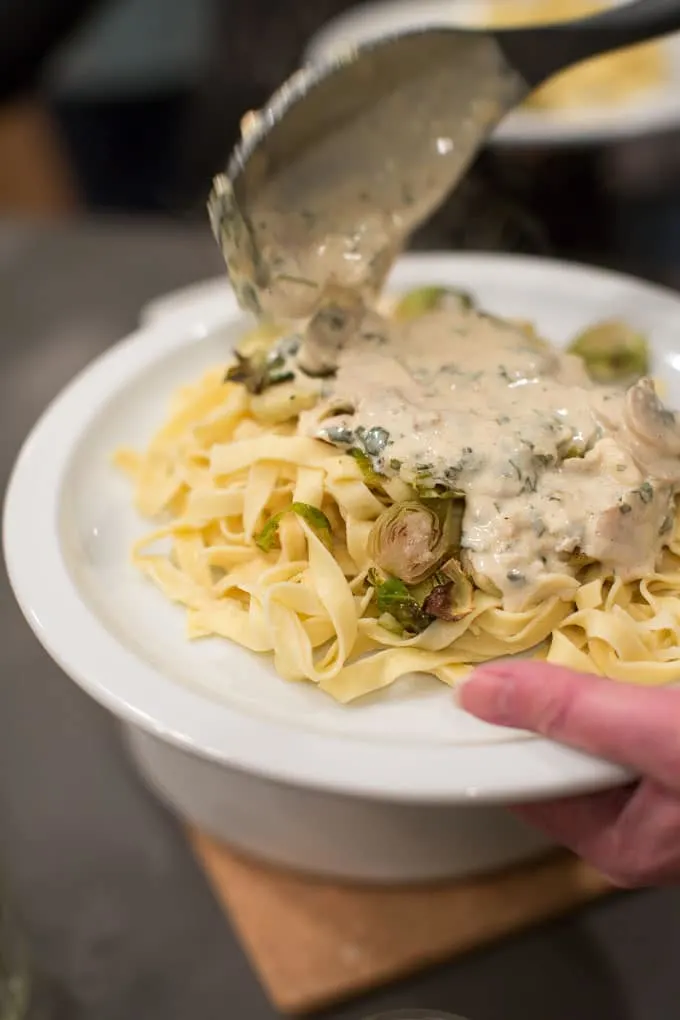 Have you ever made homemade pasta?
Yield: 4
Make Your Own Homemade Pasta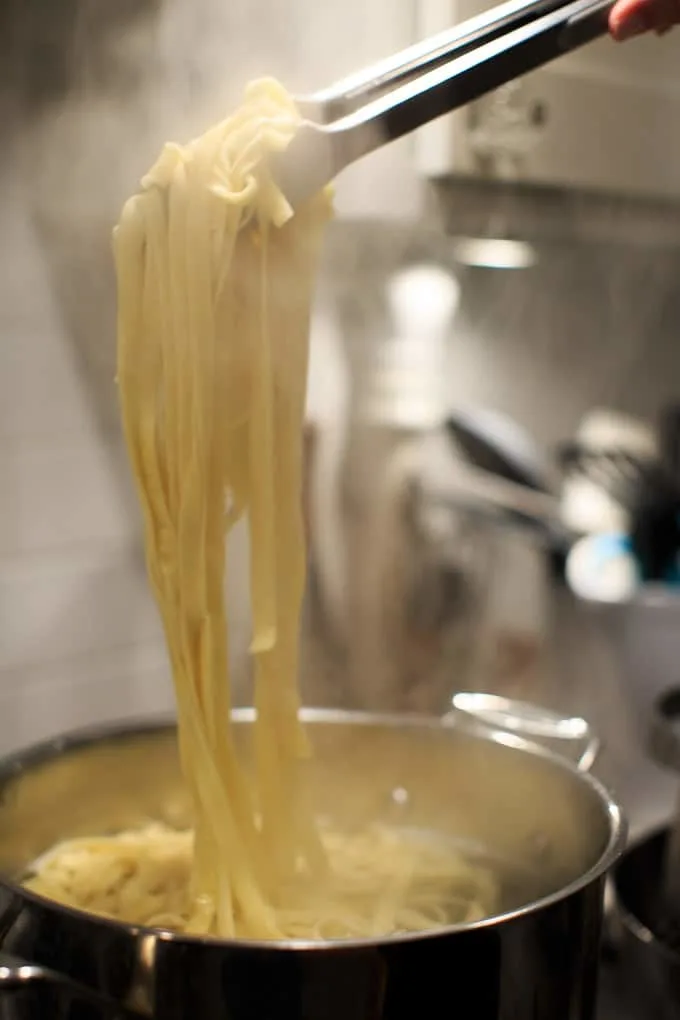 Host a dinner party and put your friends and family to work! This post will help you make your own homemade pasta from scratch.
Ingredients
2 cups all-purpose flour (more for surface as needed)
3 large eggs
1/2 teaspoon olive oil
1/2 teaspoon salt
Instructions
On a clean surface, measure out flour and make a well in the center.
Add eggs, olive oil and salt to well and mix by hand to combine. (Can also use mixer if desired.)
Knead by hand until smooth.
Separate into 4 smaller balls.
Using a pasta machine, flatten in stages working your way from higher numbers (thicker) to lower numbers (thinner) to as thin as desired. Will take several times through the machine to work your way down. Then use the pasta cutter part of the machine to make the noodles.
Separate carefully and hang on pasta rack to let dry slightly. (Note: pasta does not need to dry completely, this is just a way to help separate noodles and store until ready to cook.)
Repeat steps with remaining dough.
In a large pot, boil water over high heat. Once boiling, add pasta. Once pasta is cooked (will only take a couple minutes) it will float to the top. Remove pasta from water.
Serve with marinara or your desired sauces, salads and veggies!
Nutrition Information:
Yield:
4
Amount Per Serving:
Calories:

286
Total Fat:

5g
Saturated Fat:

1g
Trans Fat:

0g
Unsaturated Fat:

3g
Cholesterol:

140mg
Sodium:

319mg
Carbohydrates:

48g
Fiber:

2g
Sugar:

0g
Protein:

11g
Nutrition information is calculated automatically by an online tool at Nutritionix. It is not always accurate. Please use your own tools to check if you rely on this information.