Pumpkin bread made a little healthier with applesauce instead of oil! The perfect Fall treat to satisfy a pumpkin craving and great for sharing.
Update: So many people have asked about the bread pan in the picture. I received as a gift, but the closest I can find are here and here.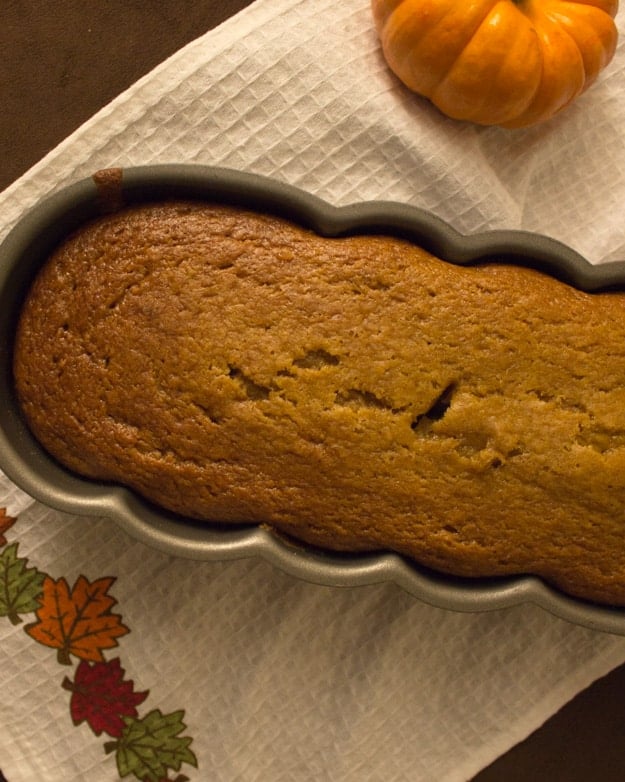 One of the things I love most about fall is comfort food. (Mostly the weather, but comfort food is still high on the list.)
What better comfort food is there than warm bread fresh out of the oven? My goal was to make a pumpkin bread that was slightly more healthy than some recipes I had seen (using applesauce instead of oil), so I could eat more of it myself without feeling guilty. 🙂
I say slightly more healthy because I know it still has a lot of sugar. But it DOES make 3 loaves so keep that in mind. So many pumpkin breads do have a lot of sugar, and I try to make healthy ingredient swaps when I can. Hence the applesauce. So while I say healthier, I don't mean healthy. I'm counting this more in the comfort food category.
Since this makes enough for 3 loaves that means you can still have a loaf all to yourself even after giving two away! That is, if you can find two people you love enough to share this with.
It's great to make for gifts, potlucks, or big family dinners.
I used 1 tablespoon pumpkin pie spice. Don't have it? You can make your own by mixing cinnamon (1 and 1/2 teaspoons), nutmeg (1/4 teaspoon), ginger (1/4 teaspoon), and cloves (1/8 teaspoon).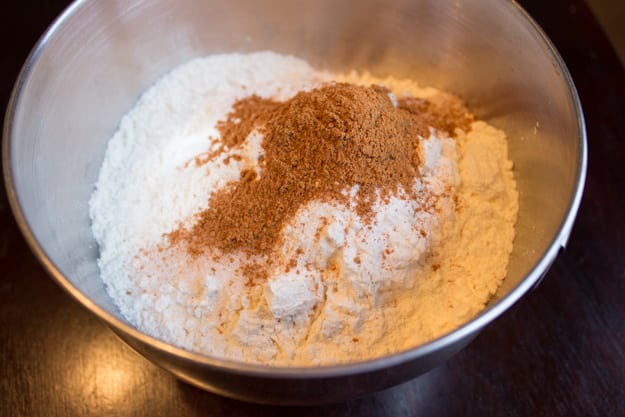 This is the time of year that pumpkin spice is in everything and everywhere. It's the time of year I most look forward to!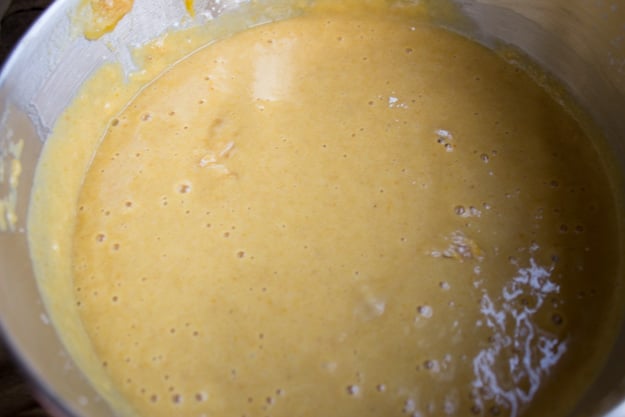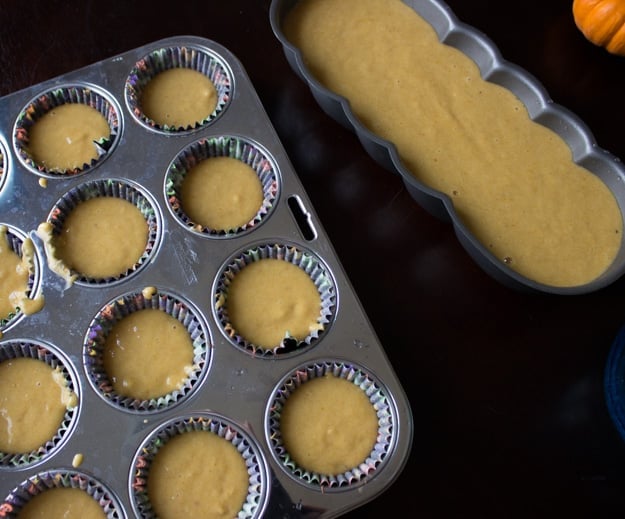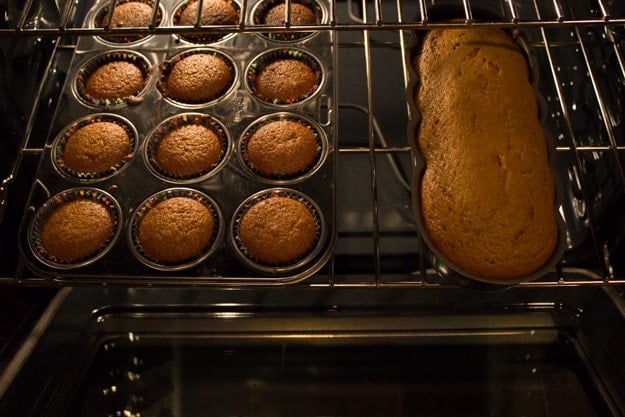 The applesauce DOES change the consistently of the bread, so if you find it too "spongy" then maybe try replacing just half of the oil with applesauce. I personally (and many people I made it for) like it but it is enough of a difference that I feel I should give you fair warning.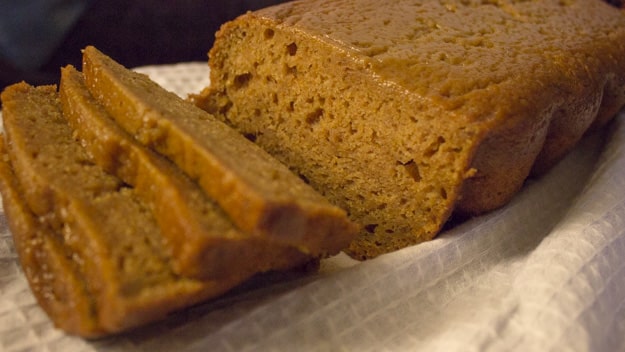 Maybe add some pumpkin butter..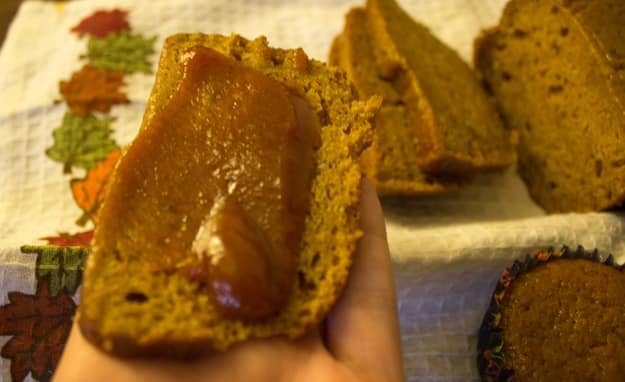 Or just have a couple (or twenty) slices.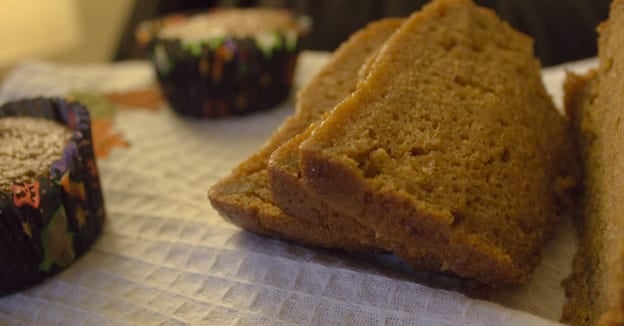 If you want to get super fancy, check out my recipe for your own homemade applesauce to use for this bread!
What's your favorite thing about Fall/Autumn?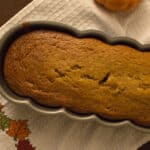 Applesauce pumpkin bread
Pumpkin bread made a little healthier with applesauce instead of oil! The perfect Fall treat to satisfy a pumpkin craving and great for sharing.
Ingredients
1

15 oz. can

pumpkin puree

3

cups

sugar

1

cup

applesauce

2/3

cup

water

4

large

eggs

3 1/2

cups

flour

2

teaspoons

baking soda

1 1/2

teaspoons

salt

1

tablespoon

pumpkin pie spice
Instructions
Preheat oven to 350 degrees.

In a large bowl, mix together pumpkin puree, sugar, applesauce, water, and eggs.

In a separate bowl, mix together flour, baking soda, salt, and pumpkin pie spice.

Add flour mixture to pumpkin mixture and stir until blended.

Pour into bread or cupcake pans (will make 3 medium loafs or 36 cupcakes). Bake at 350 for 45 to 55 minutes for bread, 25 to 35 minutes for muffins, or until knife inserted in center comes out clean.
Recommended and useful items for this applesauce pumpkin bread recipe:

*There are links within this post that we can earn a commission on at no extra cost to you (known as affiliate links). Thank you for helping to support the site!