Super simple homemade applesauce – with only 3 ingredients, and no added sugar. Serve as a side or a snack, or use in baking!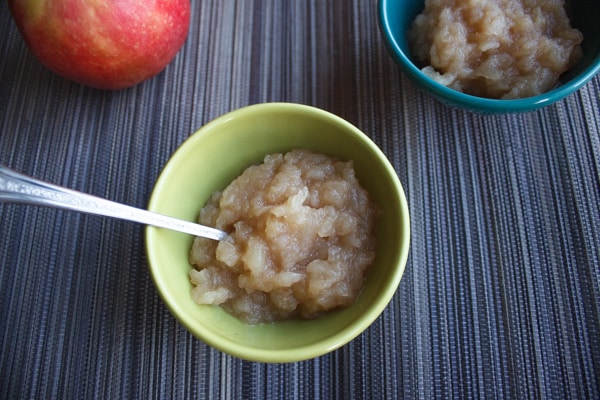 Fall is a great time for apples. Whether you go apple picking with your family, or just can't resist all the different varieties that are probably available in your grocery store.
A great way to use these apples is to make homemade applesauce!
(Even better – make some to use in this pumpkin bread recipe!)
I used Fuji apples for this recipe, which did not require any added sugar because of their sweetness. Though if you choose a slightly less sweet version you may choose to add some to your personal taste.
I found a really helpful chart on the variety of apples. It lists them by texture and taste, and also what varieties are good for baking, sauces, salads, and freezing. You can find that reference chart here.
You can also see I used 10 apples, though since there is only water and cinnamon added, you could easily adjust the recipe for any number.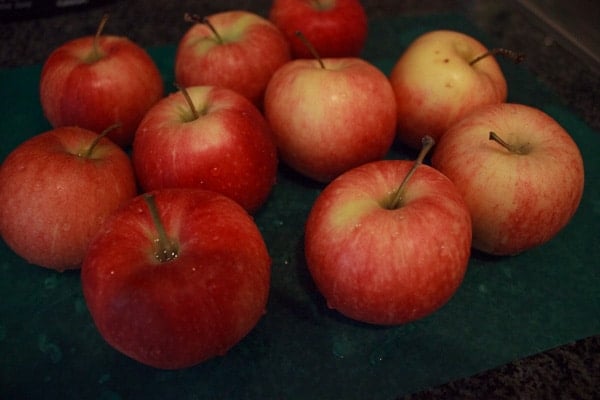 What takes the longest is probably the peeling of the apples, so you may wish to have someone help you peel as you chop. Or you could use an apple peeler machine.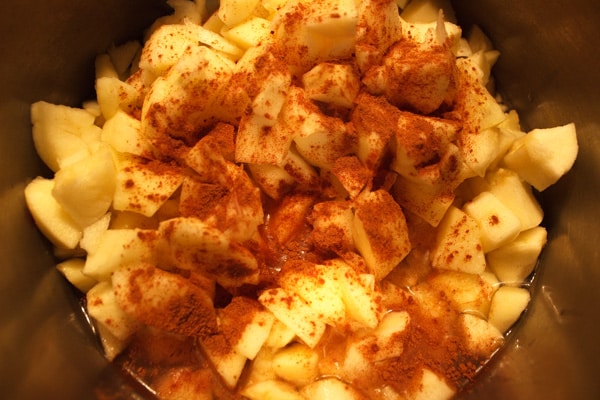 Then mash down to desired consistency. Add more cook time to evaporate water if you like your applesauce thicker, or add more water if it is too thick.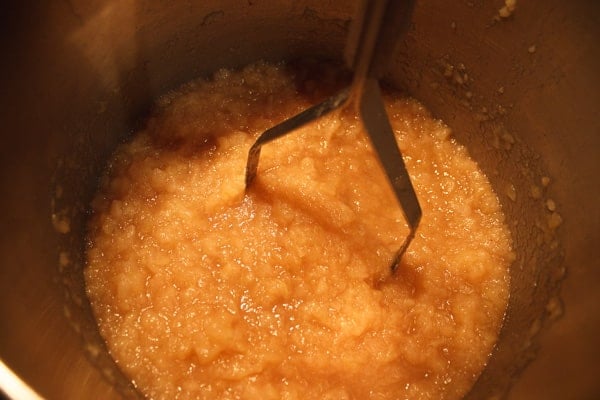 And voila – you have homemade applesauce! Serve and enjoy. See, wasn't that easy?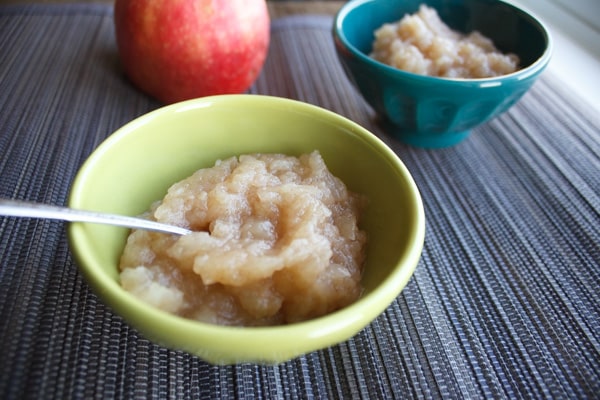 Tell me: What is your favorite kind of apples? Have you ever been apple picking?
Recommended and useful items for this homemade applesauce recipe:
Homemade Applesauce
Super simple homemade applesauce - with only 3 ingredients, and no added sugar. Serve as a side, snack, or use in baking!
Ingredients
10

apples

, peeled and chopped

1 1/2

cups

water

1

tablespoon

cinnamon
Instructions
In a large saucepan, add all ingredients and cook on medium heat for about 30 minutes, or until soft.

Mash apples down while still in pan until desired consistency, adding more cooking time as necessary.
Notes
Fuji apples were used here, though you can of course use other varieties - just note that this may affect how much water you will need to add or if you will need to add sugar, as other varieties will vary in sweetness and water %.

*There are affiliate links within this post that we can earn a commission on at no extra cost to you. Thank you for helping to support the site!