All about the frozen puff pastry from Trader Joe's! Ingredients, recipes and when to find it.
One of my favorite products from Trader Joe's is their frozen puff pastry. While I have made my own version before, the TJ's ones are good to stock up on when you can find them!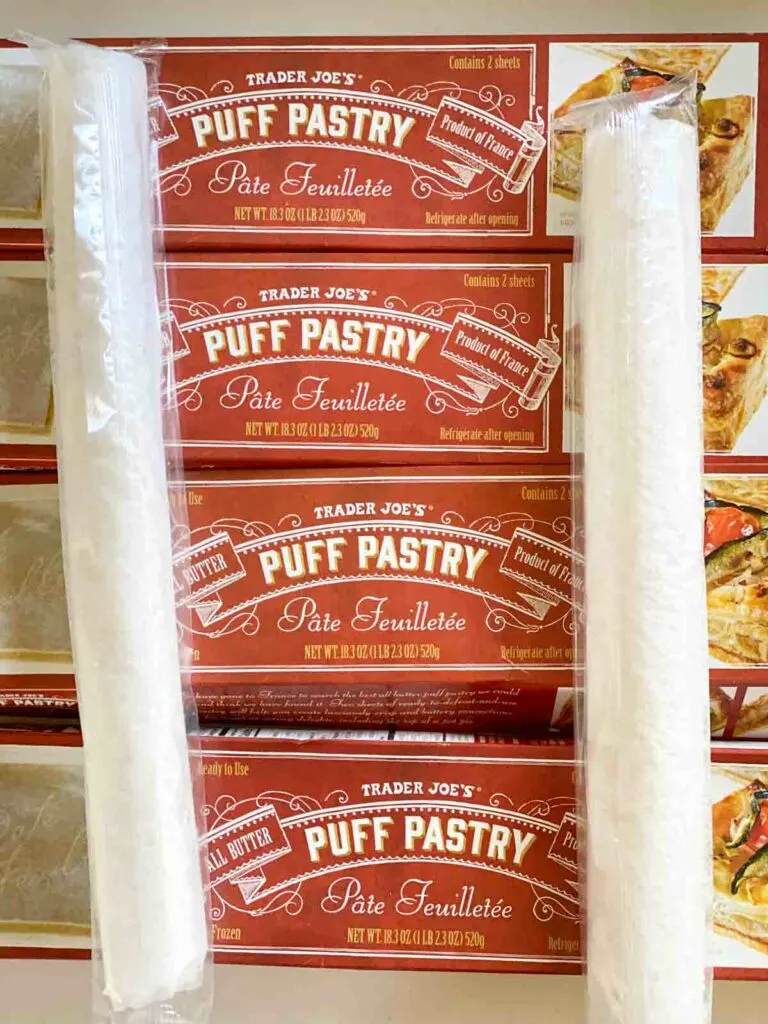 As an affiliate of Amazon and other programs, I earn from qualifying purchases.
You will start to see them in the freezer section in the early fall (end of September or October). They try to carry them throughout the winter and holiday season but some years they do sell out early!
People often start to think they have been discontinued but it's just because it's a seasonal item.
Because of this I usually try to stock up when I first see them. I notice their expiration dates are usually at least a year out so it's safe to grab as many as you might want during the year! As long as you have room in your freezer 🙂
I like to take them out of the box before putting them in the freezer to make more room.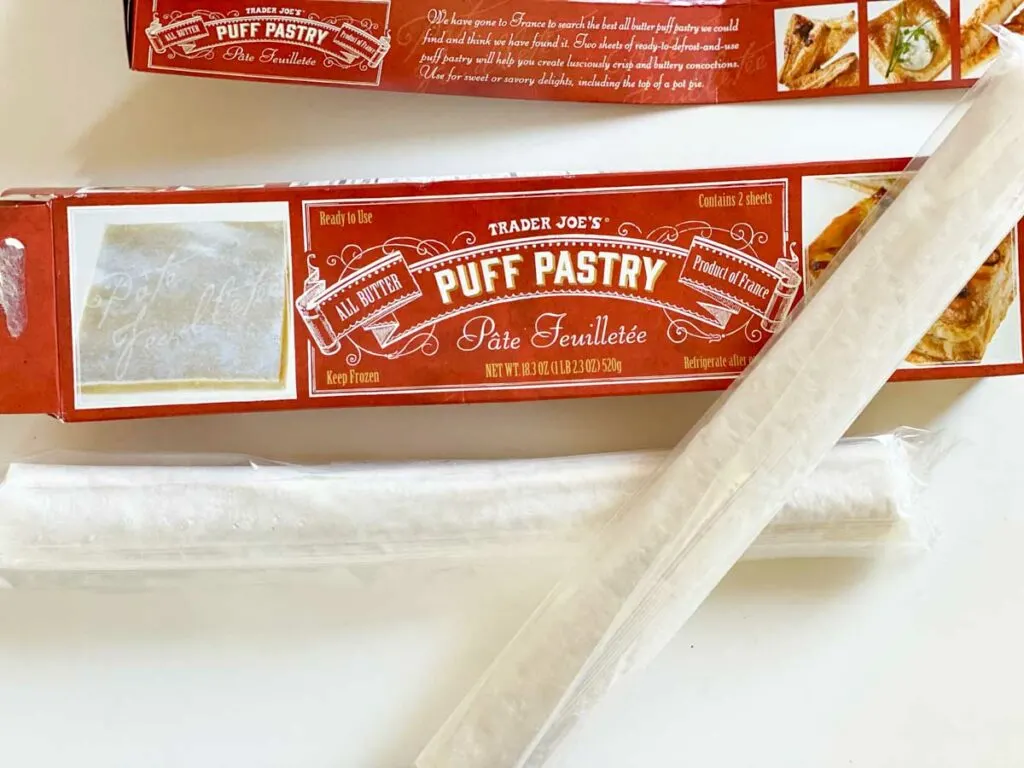 This is a classic all-butter puff pastry, or what the French call Pâte Feuilletée (translated to "pastry made leaf-like" or "flaky pastry").
The ingredients are simple, as they should be: wheat flour, water, butter, salt, vinegar.
Vegetarian friendly, but not vegan.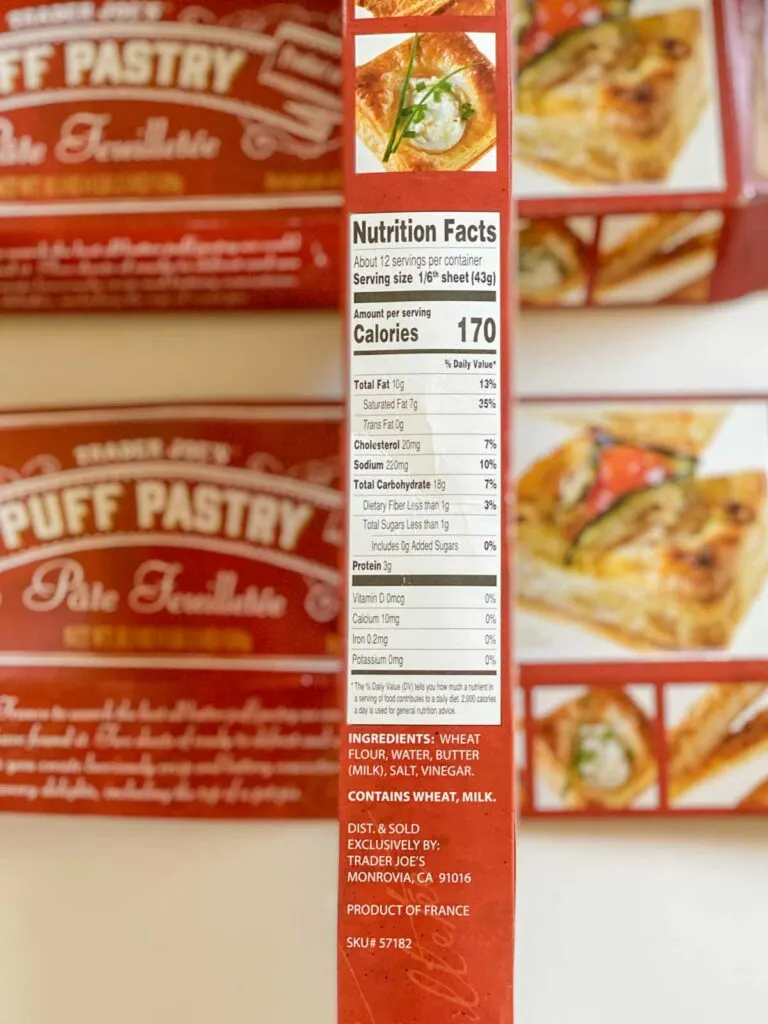 Price should be the same nation-wide and I last purchased it for $3.99 a box (for two sheets of puff pastry). This is another reason I stock up when I can – last time I bought puff pastry "out of season" I got the Dufour brand and it was $11 for one sheet!
Thawing instructions: If you have time, the best way to defrost is at room temperature for 1-2 hours or overnight in the refrigerator.
In a pinch, I have defrosted in the microwave very briefly, but it usually doesn't work out for me!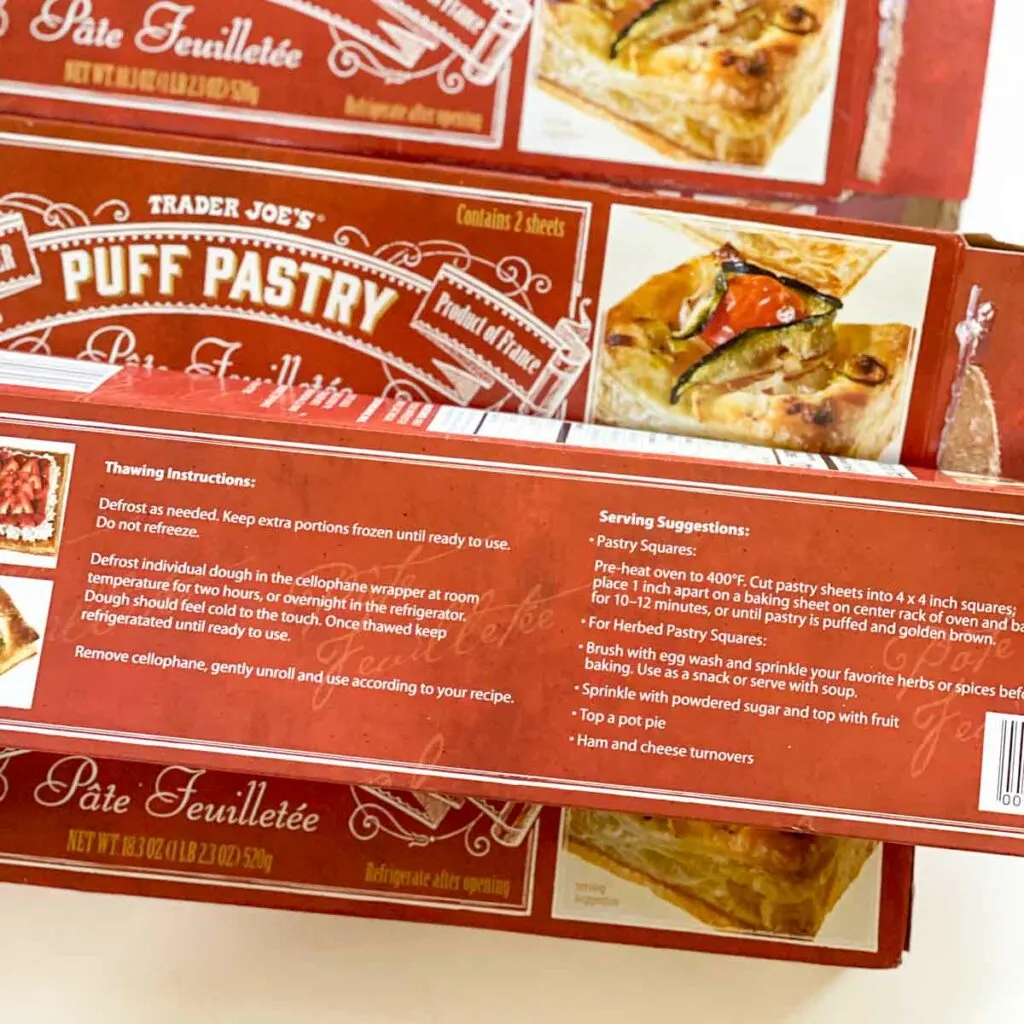 So many different things can be made with puff pastry – sweet, savory, main dish, appetizer, or dessert.
Recipe ideas to use with puff pastry:
Be sure to share these ideas with your Trader Joe's cashier too, who will be sure to ask you what you're making with all the puff pastry at check-out!