A review of the seasonal French cheese from Trader Joe's, Fromage Pavé!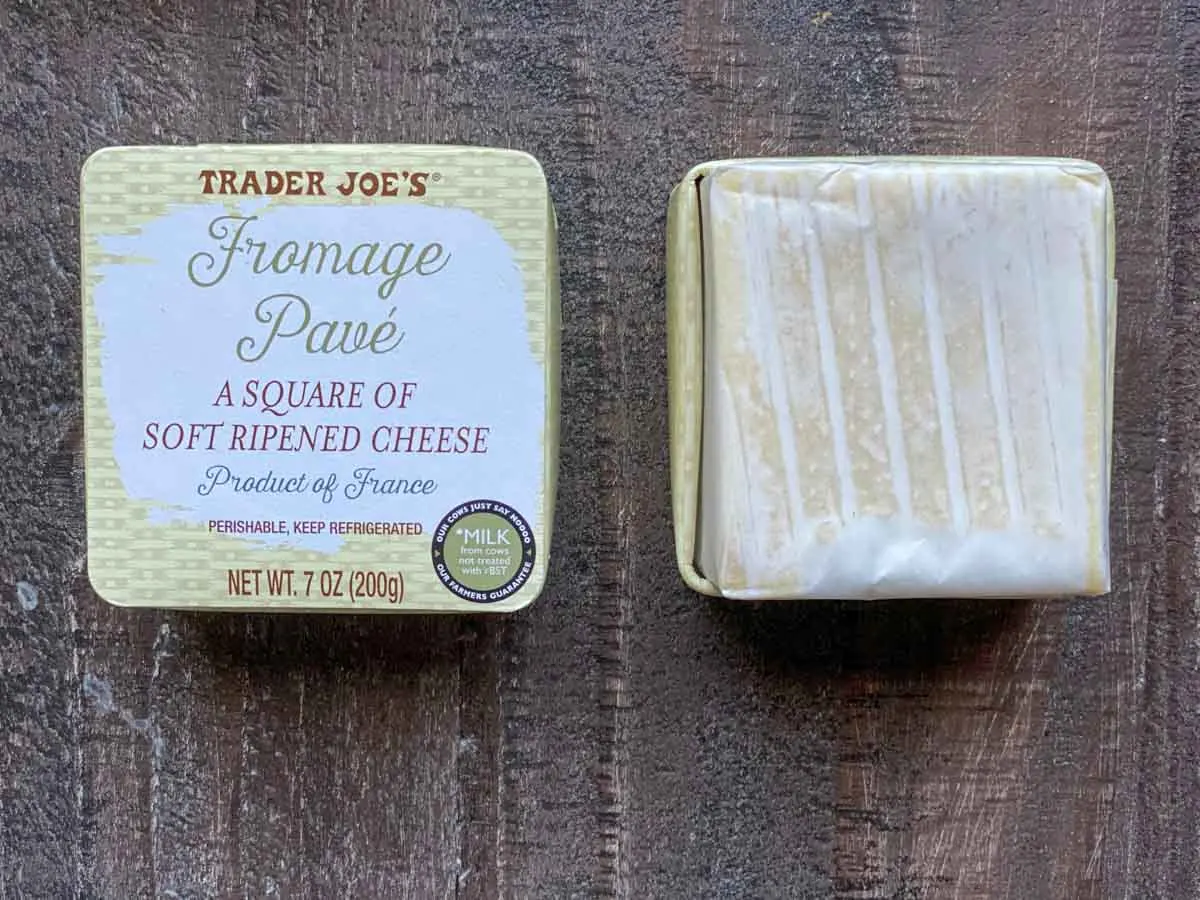 This post contains affiliate links, which means I may receive a small commission if you make a purchase after clicking on my links.
There is a local cheese board store called Raleigh Cheesy that has become very popular in my area.
Before Courtney (the owner) had her own storefront and could buy wholesale, she bought nearly all her cheese and crackers from Trader Joe's. When she found an item she particularly liked (and subsequently recommended on Instagram), all the TJ stores in the triangle seemed to immediately sell out of the item.
One of the times I particularly remember this happening last year was with the Fromage Pavé cheese (another was apple cider jam).
She declared it her favorite cheese of all time and before you knew it, you couldn't find it anywhere. Trader Joe's employees were wondering what was causing it to fly off the shelves. (I think our local stores are all very familiar with Courtney, now!)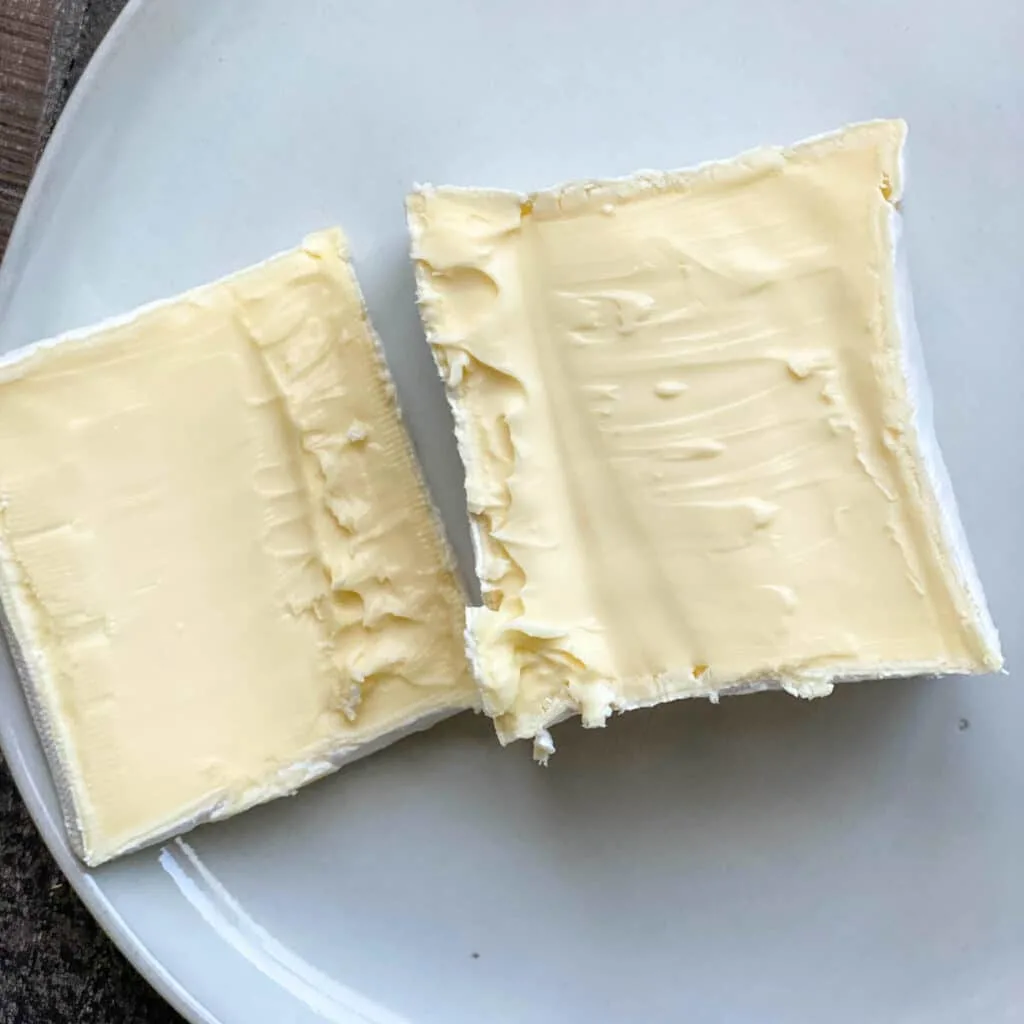 Here are some of the top things to know about this popular French cheese!
This is a vegetarian friendly cheese (meaning it uses microbial rennet instead of animal rennet).
It is the same thing as Fromager d'Affinois (pronounced "fro-mah-ZHAY dah-fee-NWAH") which you may find at other stores like Costco, or online retailers like iGourmet.
The Trader Joe's version can only be found in stores around the winter months, which is why it's good to know the other locations mentioned above.
The texture looks the same as brie but tastes even creamier.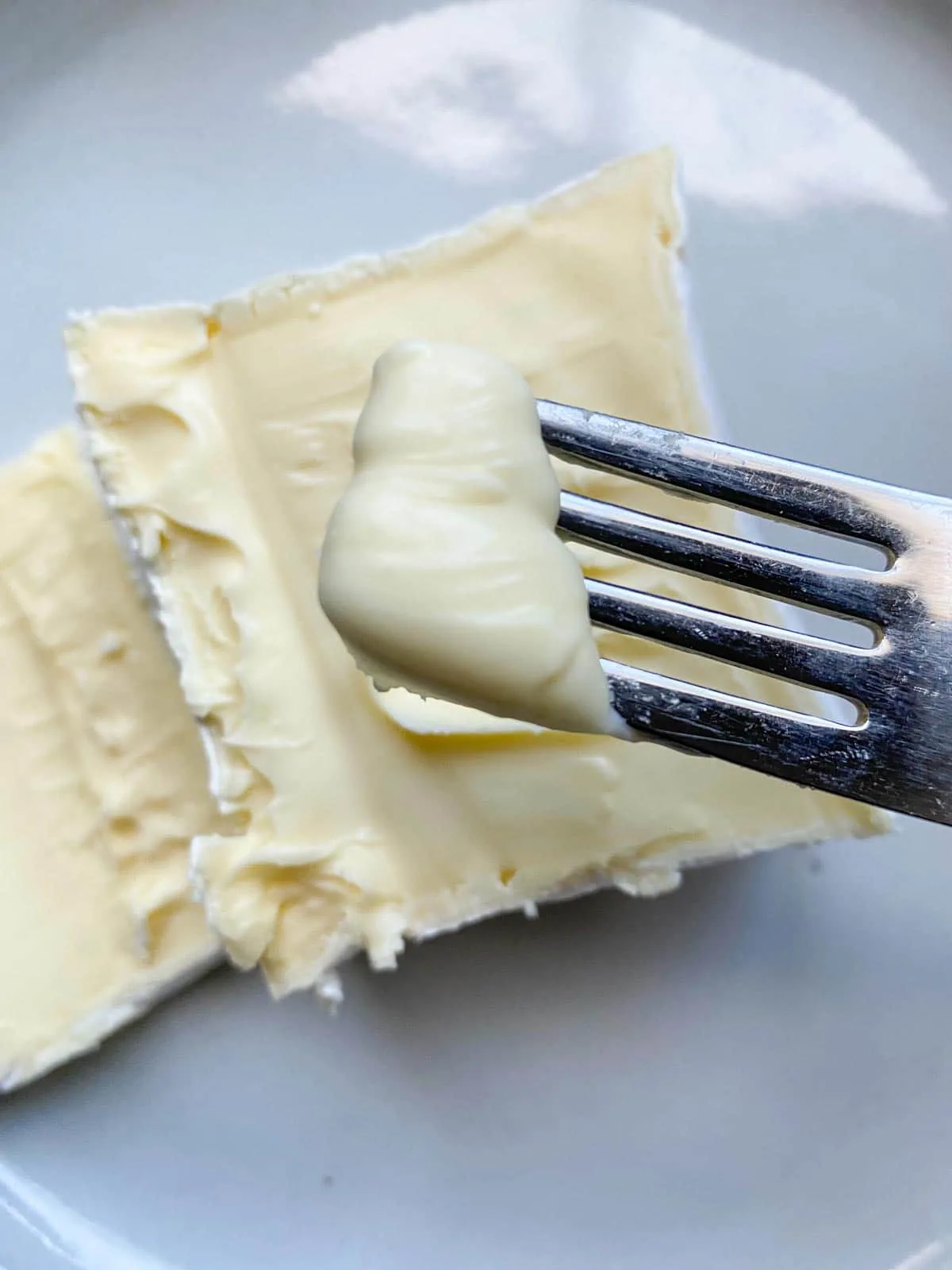 While the taste is pretty mild and buttery, the smell can be stinky! I've heard many people say they thought it was spoiled but that is normal.
Cut it while it's cold, straight out of the fridge, and it will quickly become almost fondue-like texture.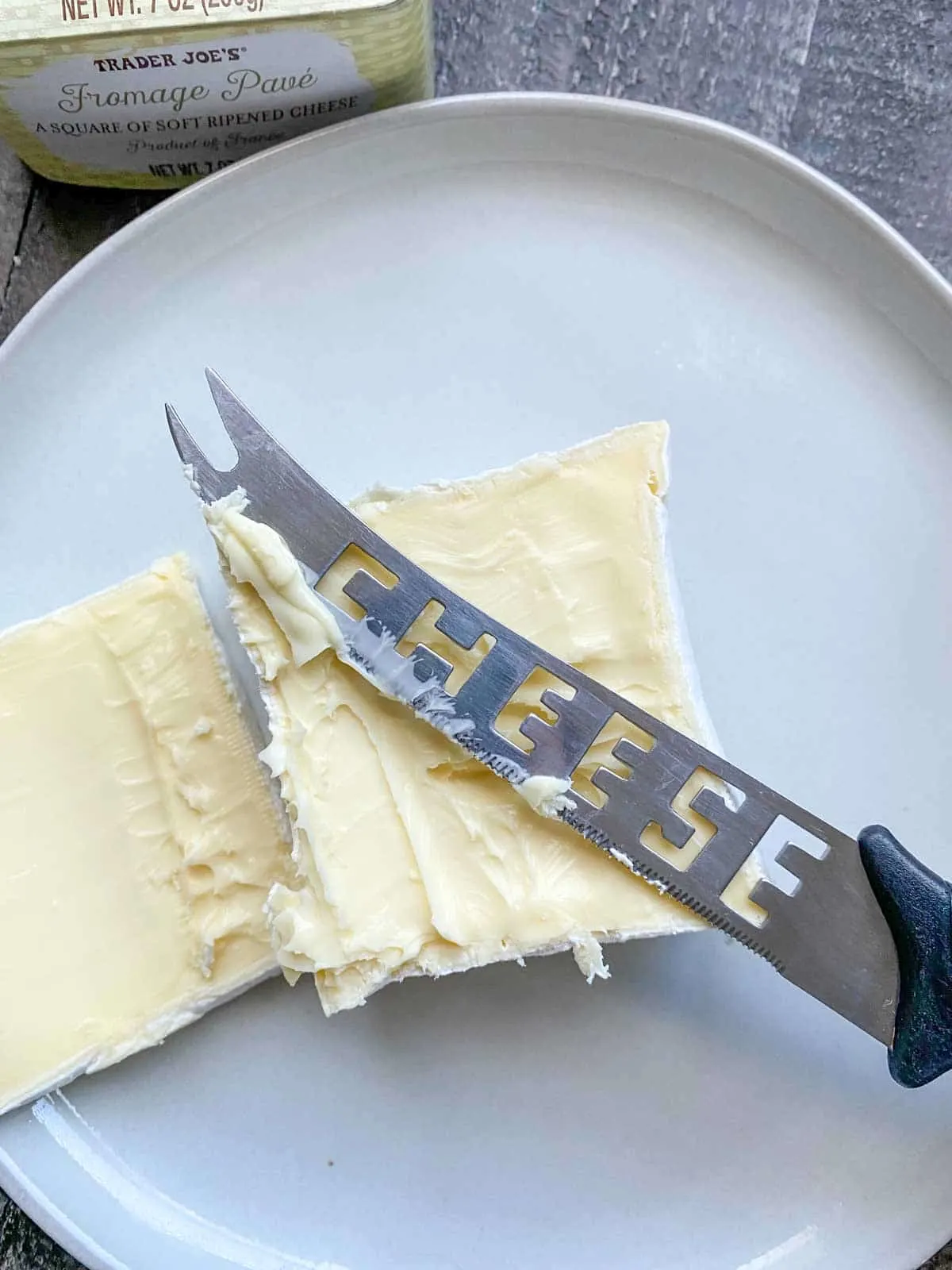 There is another local business called 12 Paws Ice Cream that actually made a small ice cream batch using Fromage Pave, and called it "Have a Raleigh Jolly Christmas". It was some of the best ice cream I've ever tasted!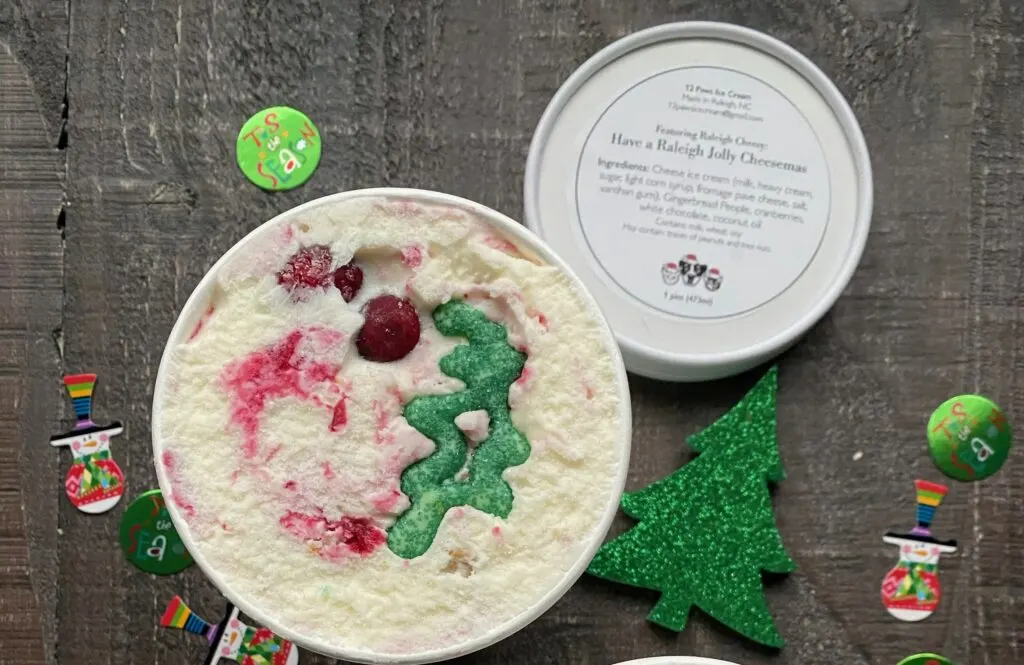 Recipes using Fromage Pavé / Fromager d'Affinois cheese:
Grilled cheese with porcini mushrooms
Or try it in place of the brie in our blackberry grilled cheese!
Also is great with a crusty bread or your favorite crackers – though I will not judge you if you eat it straight off a spoon.
Have you tried the Fromage Pavé from Trader Joe's? Tell us what you think and what you paired it with!