**Important update! As of October 2022, Wonderful Wine Co has been discontinued. I recommend checking out Dry Farm Wines for the best selection in organic, natural wines. The review below has
A review summary of the Wonderful Wine Co. – an organic wine offered by Winc! Ready to buy and don't need to see the rest of the review? Use coupon code TRIALANDEATER15 at checkout to save 15% off your order, with free shipping!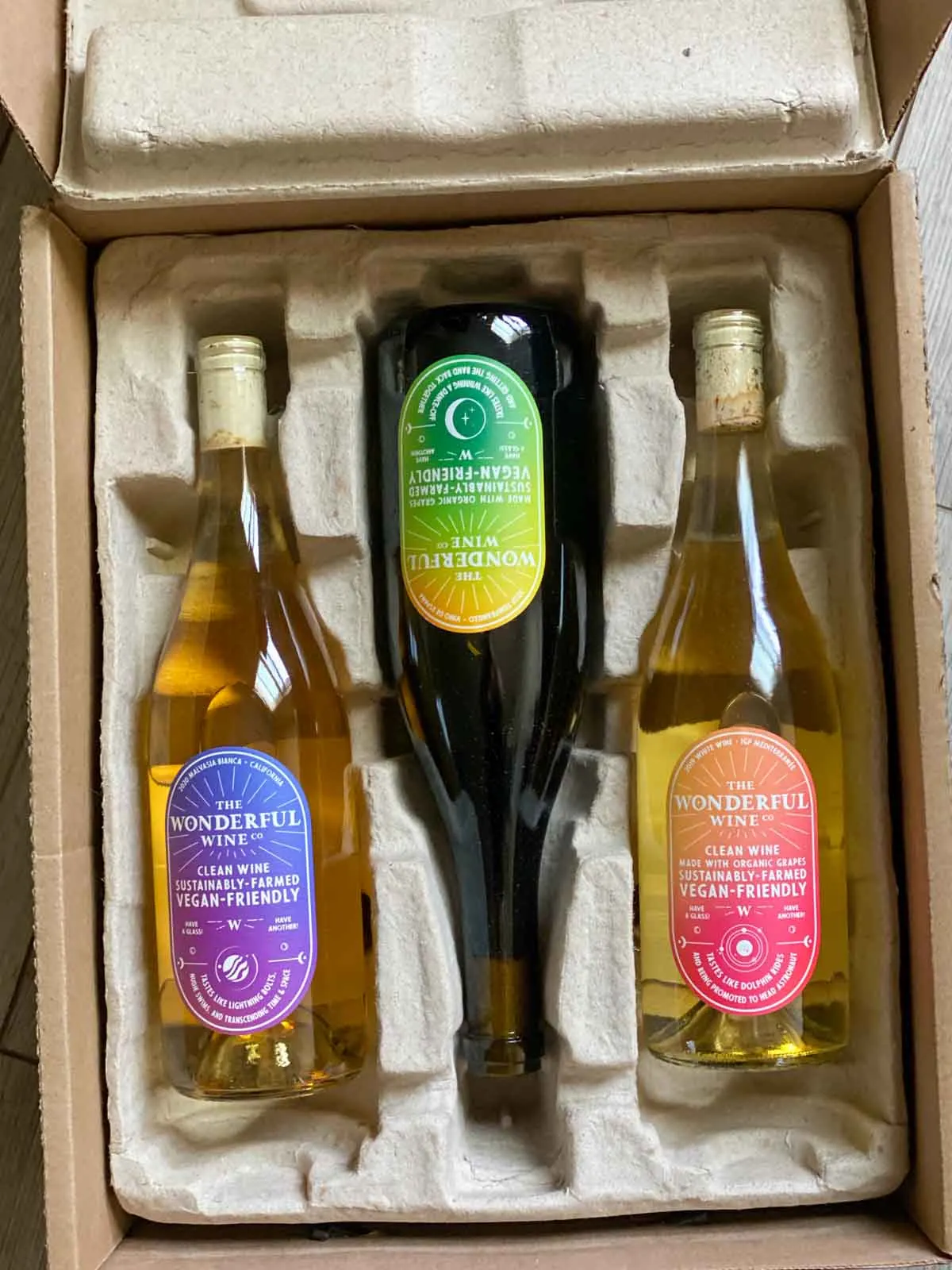 When Winc reached out to me about their organic wine line Wonderful Wine Co., I knew they had done their research! These are definitely aligned with this site as their wines are vegan-friendly, made with organic grapes and low in both sugar and sulfites.
Even their packaging is focused on sustainability, using lightweight glass and natural corks and eco-friendly shipping.
And their labeling is adorable!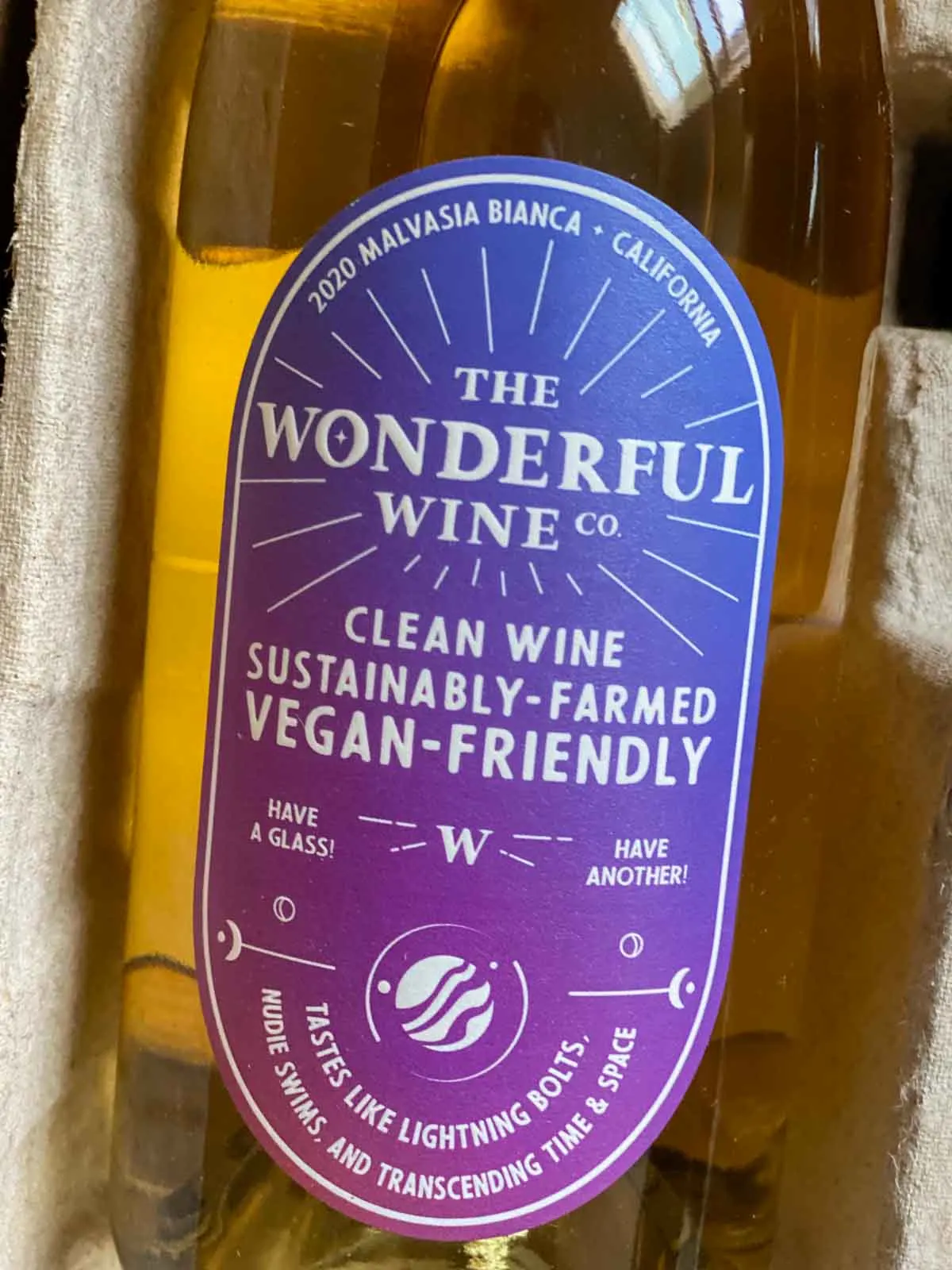 With 5 packages to choose from, you can pick your quantity of 3, 6, or 12 bottles.
The Day Drinker Pack: Includes a white blend, inzolia (Italian white wine grape) and an orange wine.
The White Pack: Includes all WHITE WINE MÉDITERRANÉE
The Red Pack: Includes all TEMPRANILLO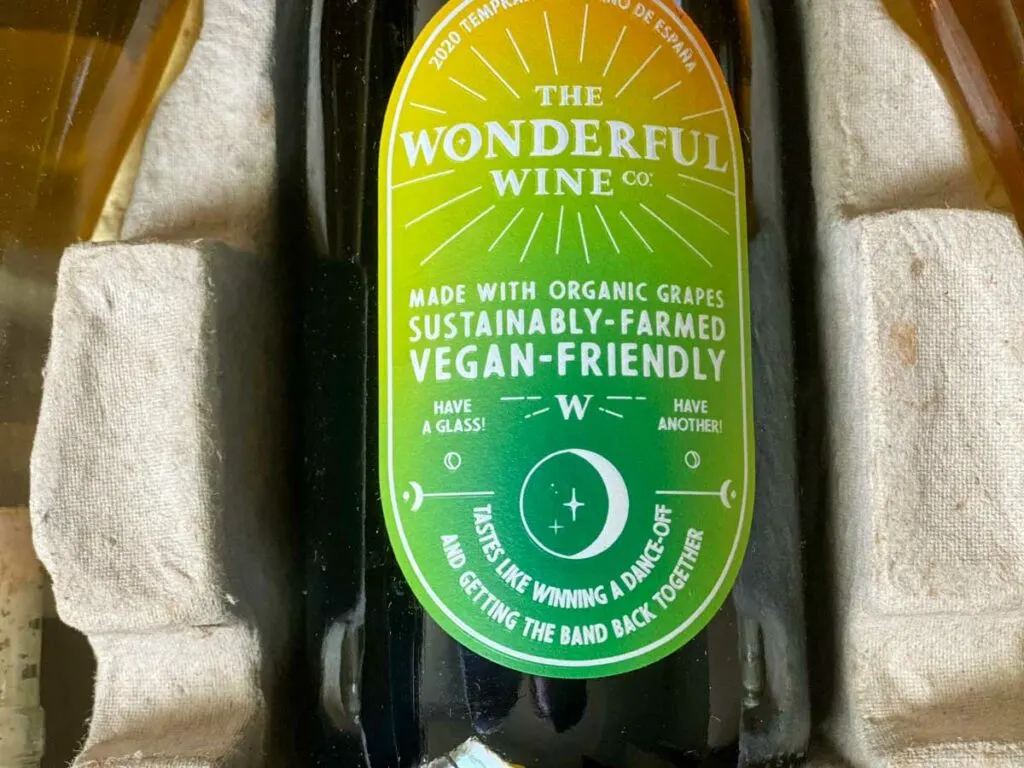 The Starter Pack: Includes a red (tempranillo), white, and an orange wine.
The Orange Pack: If you haven't tried orange wine before, it's a white wine produced with extra grape skin contact to give it that orange color. Varietal: MALVASIA BIANCA
I received a starter pack. I'm usually more of a red wine girl, but since the weather is heating up here in NC I decided to try the white wine first. Plus, the bottle said it "tastes like dolphin rides", which is a sure way to get me to open a bottle 🙂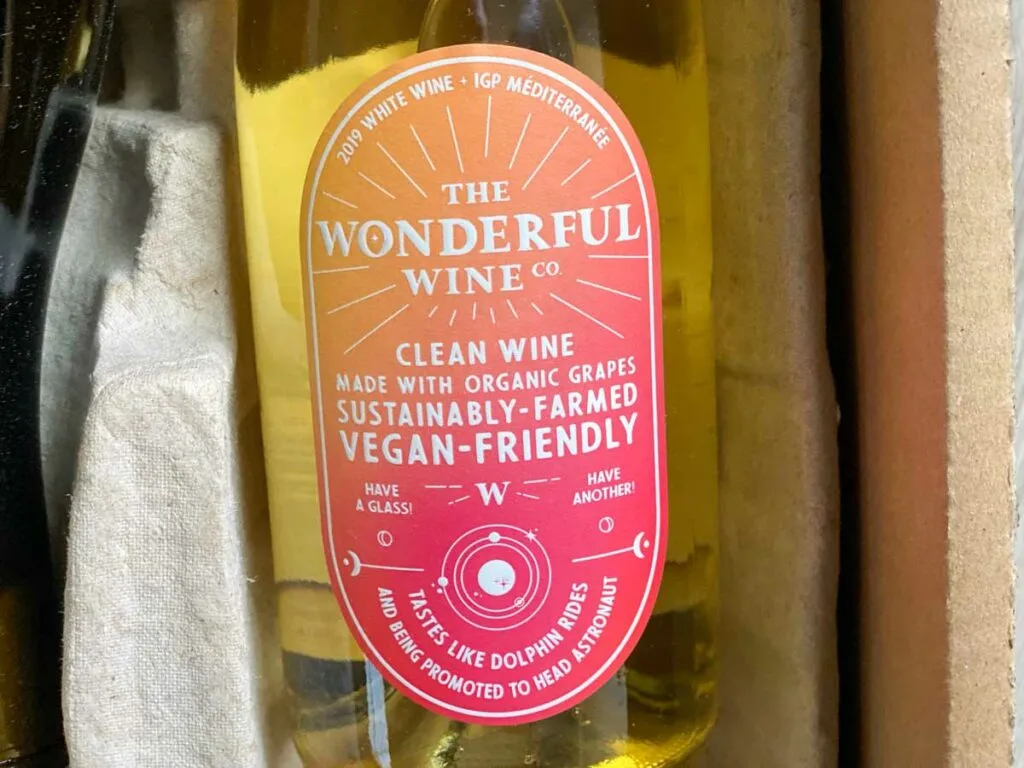 Because they don't add sugar, the white wine was not sweet (as I like it) and very easy drinking for me! Perfect for a warm day.
I'll update this as I try the orange and the red.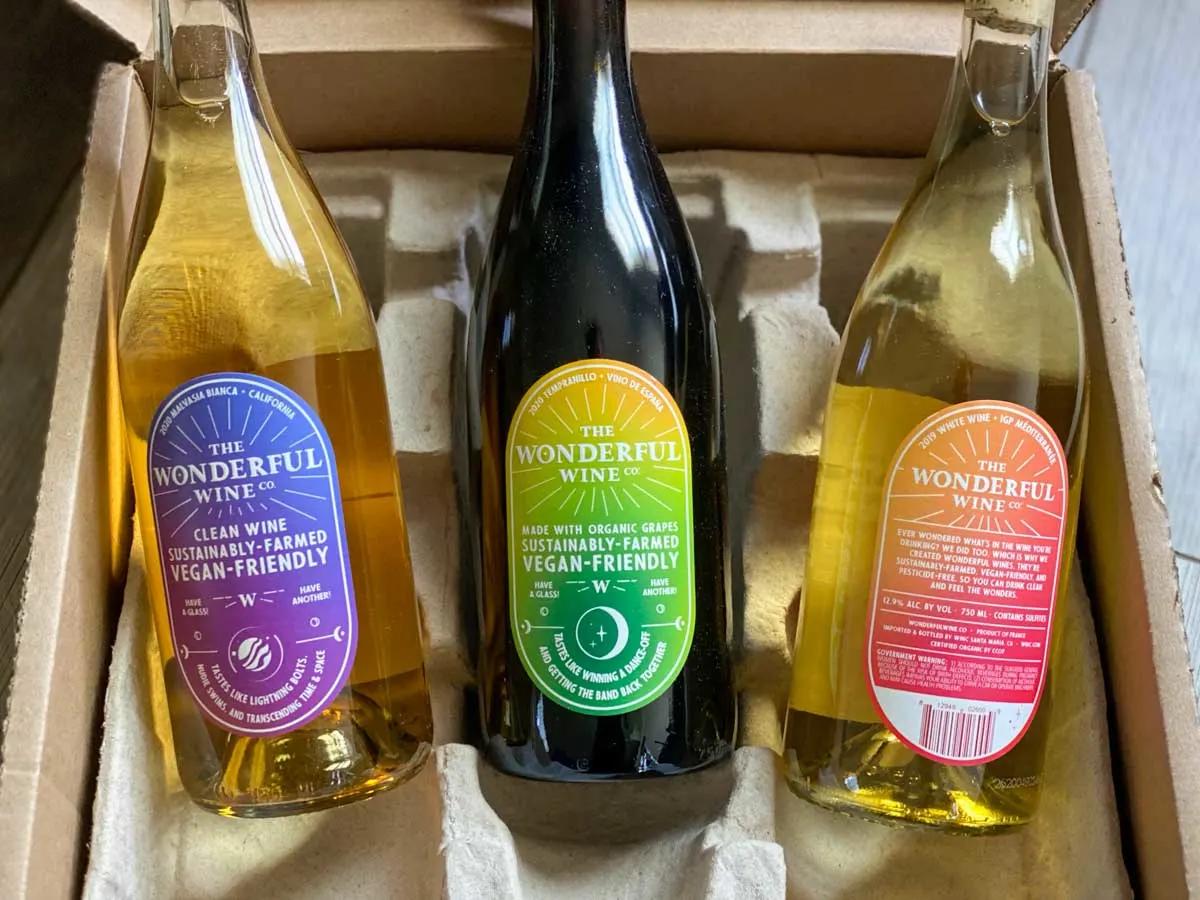 These wines are also at a pretty affordable price point, as low as $15.23 a bottle using our discount code TRIALANDEATER15. (Code not valid on subscriptions.)
When have you ever seen an ingredients label on a bottle of wine? I bet you haven't, because it's not required. Not only is Wonderful Wine Co. certified organic but they also list their ingredients on their website, and I love the transparency.
Example for the orange wine ingredients: sustainably farmed grapes, sulfites, yeast, bentonite, cellulose gum, organic tartaric acid.
Pros: certified organic, clean ingredients, sustainably sourced, no pesticides or added sugar, cute packaging!
There is not a ton of variety, which isn't a problem if you find something you love!
Ready to give them a try? Save 15% with promo code TRIALANDEATER15 on their website – valid on non-subscription orders. You can also click their "Find a Store" tab to see if any local stores near you carry them!