This review post contains affiliate links, which means I may receive a small commission if you make a purchase after clicking on my links. All opinions are my own.
Trial and Eater's review of Dry Farm Wines delivery club. All their natural wines have no additives or sugars, are lab-tested to ensure low sulfite levels and are sourced from sustainable family farms. New wines to explore every shipment! Read more about them and find the latest deals below!
Ready to buy and don't need to see the review? Use this link to get an extra bottle for just a penny with your first delivery.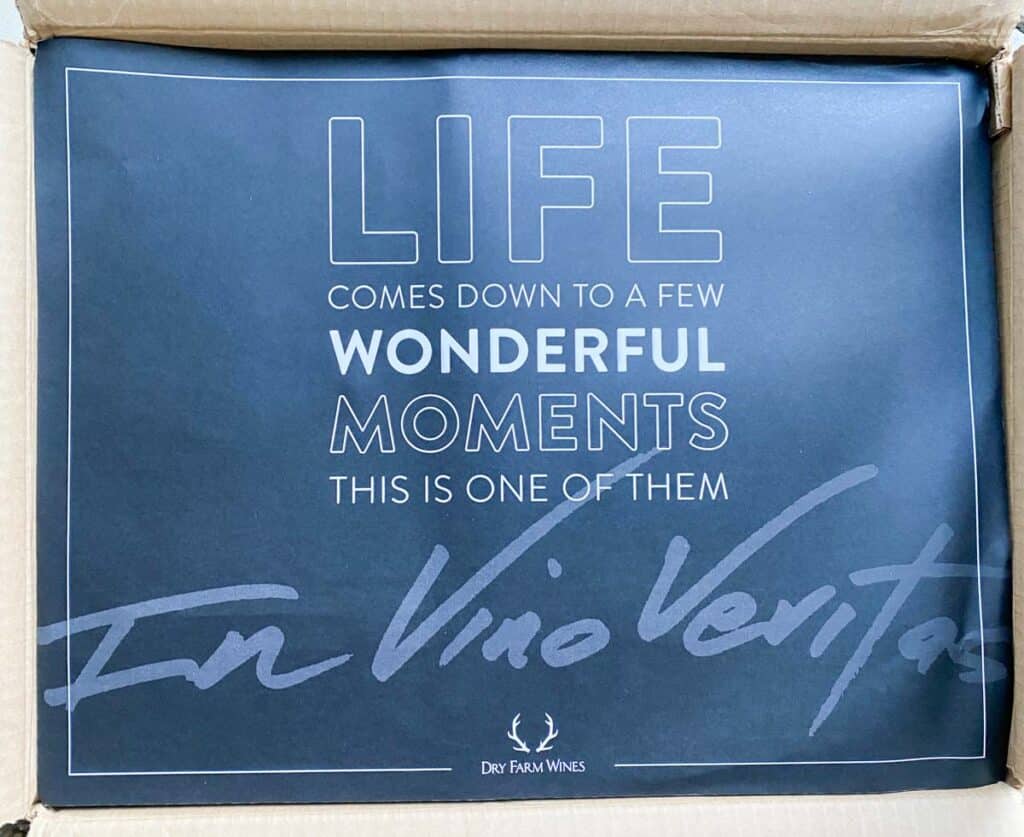 In my quest to find more natural and organic wines, I came across Dry Farm Wines. They initially caught my eye because they are sugar-free, but I quickly learned they have a lot more going for them as well.
First, I'll explain what dry-farmed means (because I didn't know initially). Dry-farmed means the grapes were grown without irrigation, which allows the vines to find their own natural water source instead of forced watering in the attempt to increase fruit yield.
Get the latest recipe ideas + deals to your inbox! Add your name to the "insider list"
here
.
Fun fact: Dry Farm Wines estimates their natural growers save 1.4 BILLION gallons of water annually by not irrigating!
While I discovered Dry Farm Wines when looking for organic options, it's important to point out that these are not all certified organic wines – but in some cases, they are even better. One reason I used to look for certified organic wines is because of no-added-sulfite rule, however all wines sourced from Dry Farm are low-sulfites.
Dry Farm only works with growers who focus on regenerative and sustainable practices, so even though some may not go through the extra hoops and cost to get the USDA organic label on their bottles, you can trust that they are free of additives.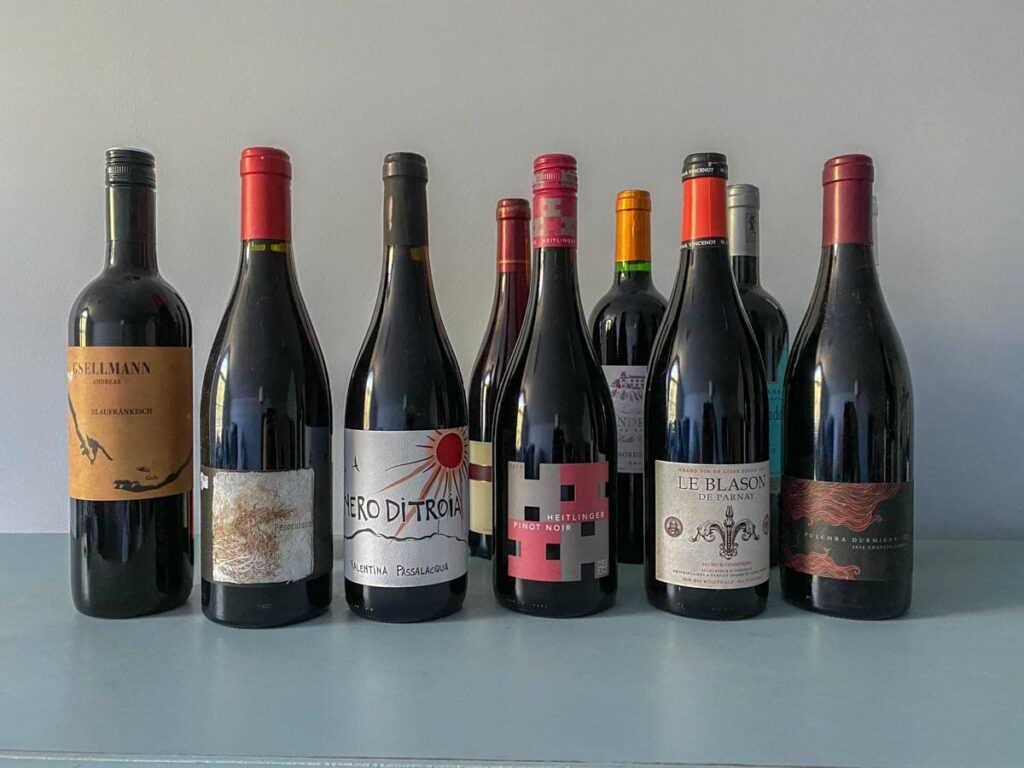 Benefits of Dry Farm Wines
Why would you choose to buy Dry Farm Wines over conventional? Here are some of the benefits of choosing Dry Farm.
Sugar-free. When wine is allowed to fully-ferment, the yeast eats all of the sugar. There is guaranteed to be no more than 1gram of sugar per liter of wine.
Low-alcohol. This means <12.5%. They have some bottles that are as low as 7% alcohol, but most of the ones I've received are 11.5-12.5%, which I think is the perfect amount.
No added sulfites (with low naturally-occurring sulfites). Grapes contain sulfites naturally but because they don't add sulfites (which are typically added by conventional methods to stop the yeast from growing), they have very small amounts. They say their average is 39ppm – for comparison USDA organic are allowed to have 10ppm, and conventional can have up to 300ppm.
Lab-tested results. You can actually look up any of the wines you receive in their "wine library" to see the amount of detectable sulfites, sugar and alcohol content. They also include other details of the wine as well as suggested pairings.
Dry Farm Wines also has an extensive F.A.Q.'s section that answers other common questions related to what is and what is not in their wines, and why.
How to Order
You can order a one-time gift for yourself or someone else to try it out, but I find the best way to stay informed on their deals is to join the club. You can skip or change any shipment once you're a member and then you will also hear about their special boxes they often run around the holidays.
Current holiday special: Black Friday deal on a one-time, 4 bottle shipment of specially curated wines.
For your club membership, you can choose to receive 6 or 12 bottles of red, white, or a mix. The frequency can be every month or every other month, though you can skip a shipment any time or choose a different date if you'd prefer a different interval.
I've never received the same bottle twice, which makes this box a super fun surprise! Though if you do find a bottle you truly love, you can contact them to purchase more of it.
Cost: The club membership runs about $25 per bottle. Though you can get a bonus bottle for $0.01 through this link in your first shipment!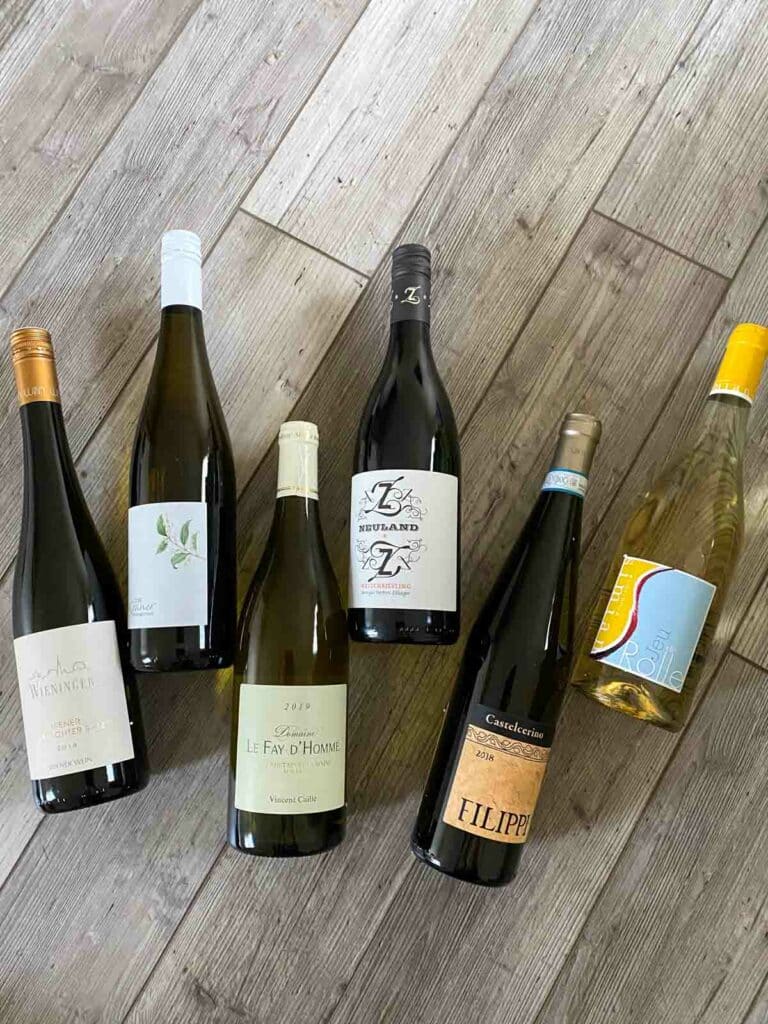 Final Thoughts
While it's one of the pricier wine clubs (depending on your perspective), this is one of my "treat-yourself" boxes I get for myself once a quarter or so, and I sometimes take advantage of their holiday sales as well.
The purity standards at Dry Farm Wines help me know that I'm not likely to get the "wine headache" afterwards and that I'm not drinking all sorts of crazy additives that can be found in store-bought wine. I really do notice a difference in how I feel afterwards comparatively.
Let me know if you decide to try them!