This post contains affiliate links, which means I may receive a small commission if you make a purchase after clicking on my links. All opinions are my own.
A review of the mindfully low-alcohol bolixir (the botanical elixir). Natural wines infused with organic botanicals, made with zero industrial additives, and lab-tested for purity with the same standards as Dry Farm Wines.
Ready to buy and don't need to see the review? Use our link to Bolixir o get a free gift with purchase!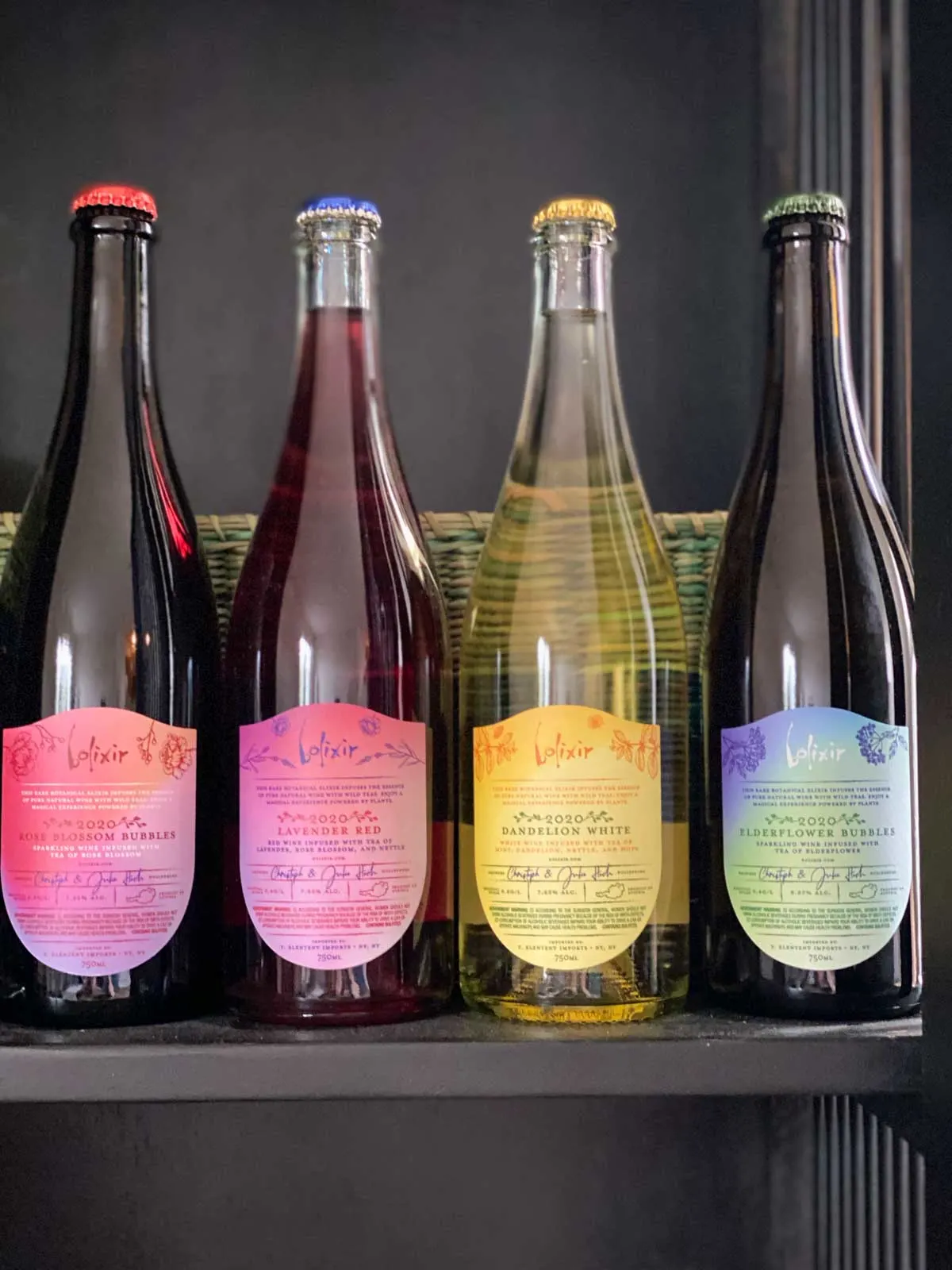 Exiting new release from my favorite natural wine club! The new BOLIXIR drinks are a collection of natural wines infused with wild botanicals (like dandelion and lavender), all while staying true to the DFW standards of being sugar-free, biodynamic and vegan.
Lovingly called the "Wild Flower-Child" of Dry Farm Wines, these lower-alcohol wines are all between 6-9% ABV.
There are 4 Austrian flavors in their limited first-release, all with their own unique vibe:
Dandelion White – a natural white wine infused with organic mint, dandelion, nettle and hope. Made from organically grown Grüner Veltliner and Gelber Muskateller. Would be perfect for a picnic or other day-time activity. Nettle is actually a powerful multivitamin and helps the body replenish and tonify.
Lavender Red – a natural red wine infused with organic lavender, rose and nettle. Made from organically grown Zweigelt & St. Laurent. This one is my favorite so far – a perfect relaxing evening drink.
Elderflower Bubbles – a natural sparkling white wine infused with elderflower. Made with Grüner Veltliner. The elderflower gives it a light floral taste while also giving you the added benefit of its anti-inflammatory and immune boosting properties!
Rose Blossom Bubbles – a natural sparkling red wine infused with rose blossom. Made from organically grown
Zweigelt. This one feels the fanciest of the flavors, and seems appropriate for a proper celebration.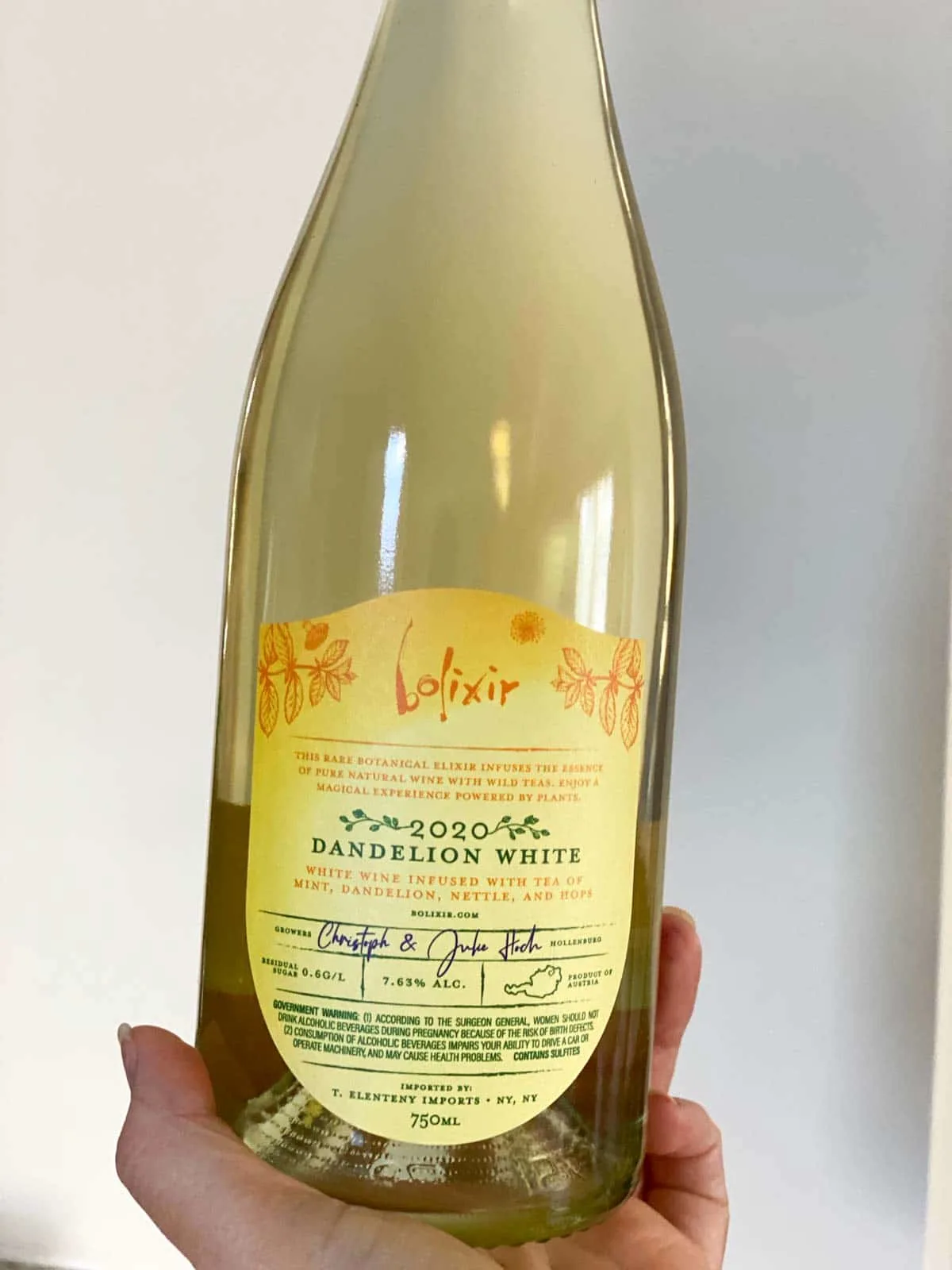 First I tried their two "classic" (non-sparkling) flavors and enjoyed both. I'm typically more of a red wine lover and the Lavender Red combines two of my favorite things, so this one of course is my favorite of the two.
They are somehow a perfect mix between an herbal tea and red wine – and I'm not normally much of a tea person, so I mean that in the best way possible. I can't wait to have a reason to try the sparkling flavors.
I initially put off trying the sparkling flavors because I usually feel like bubbly is only for special occasions. We had an especially hot day here and I still wanted red wine, so I decided to try the Rose Blossom Bubbles. I love it! I had never tried a red sparkling before and now it's my new favorite thing.
You can try these bottles through their new Bolixir website and either choosing an intro mix (one of each flavor, 4 total) or a 6-bottle box of either classic or sparkling flavors (3 of each flavor in that variety). Remember these are a limited release, so they won't last long.
I can't wait to see what they come up with next! In the meantime, get them while you still can – and remember to our link will give you a bonus gift automatically added to your cart.