Need a can of sweetened condensed milk but don't have one in your pantry? Make your own! Only two main ingredients to make your own homemade sweetened condensed milk for baking or ice cream recipes.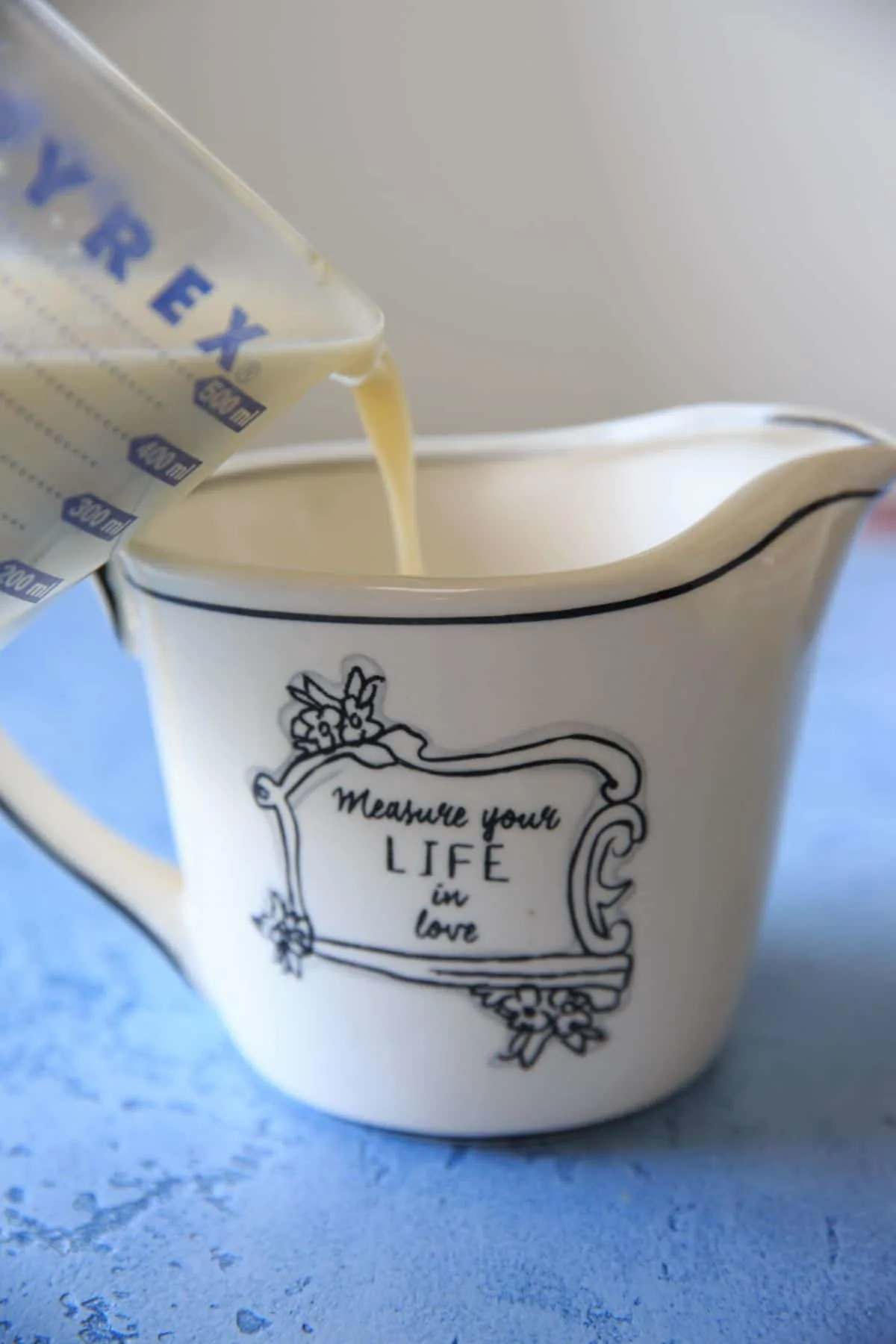 Recently I was developing an ice cream recipe (coming soon!) and decided to make it a no-churn recipe – which meant it needed sweetened condensed milk.
Sweetened condensed milk seems like such a forbidden ingredient, so I hardly ever keep it in my pantry. But then I realized, it's literally just sugar added to milk! And simmered down – or condensed, if you will.
So yes, sugar is not the healthiest thing on this planet. But for some things, sugar is needed! Ice cream without sugar would just be like, cream.
Though if you want, you could also make sweetened condensed milk with other sweeteners like honey, maple syrup, coconut sugar, and the like.
Also (as I do), I cut back on the sugar just a bit. Some recipes I saw had a LOT of sugar – but after some point it's all just sweet, isn't it?
So keep this in mind when making your own depending on what you are using it for.
Which brings me to the question…
What is sweetened condensed milk used for? Baked goods, ice cream, to sweeten coffee or tea (like in Vietnamese coffee!), make dulce de leche, or just pour it over stuff.
And all you need is milk, sugar and a pinch of salt (but really not even the salt).
Whole milk works best because when you are simmering down, the fat will be left from the milk while evaporating the water. Want to make it vegan? Try full-fat coconut milk!
Yield: 1 cup
Homemade Sweetened Condensed Milk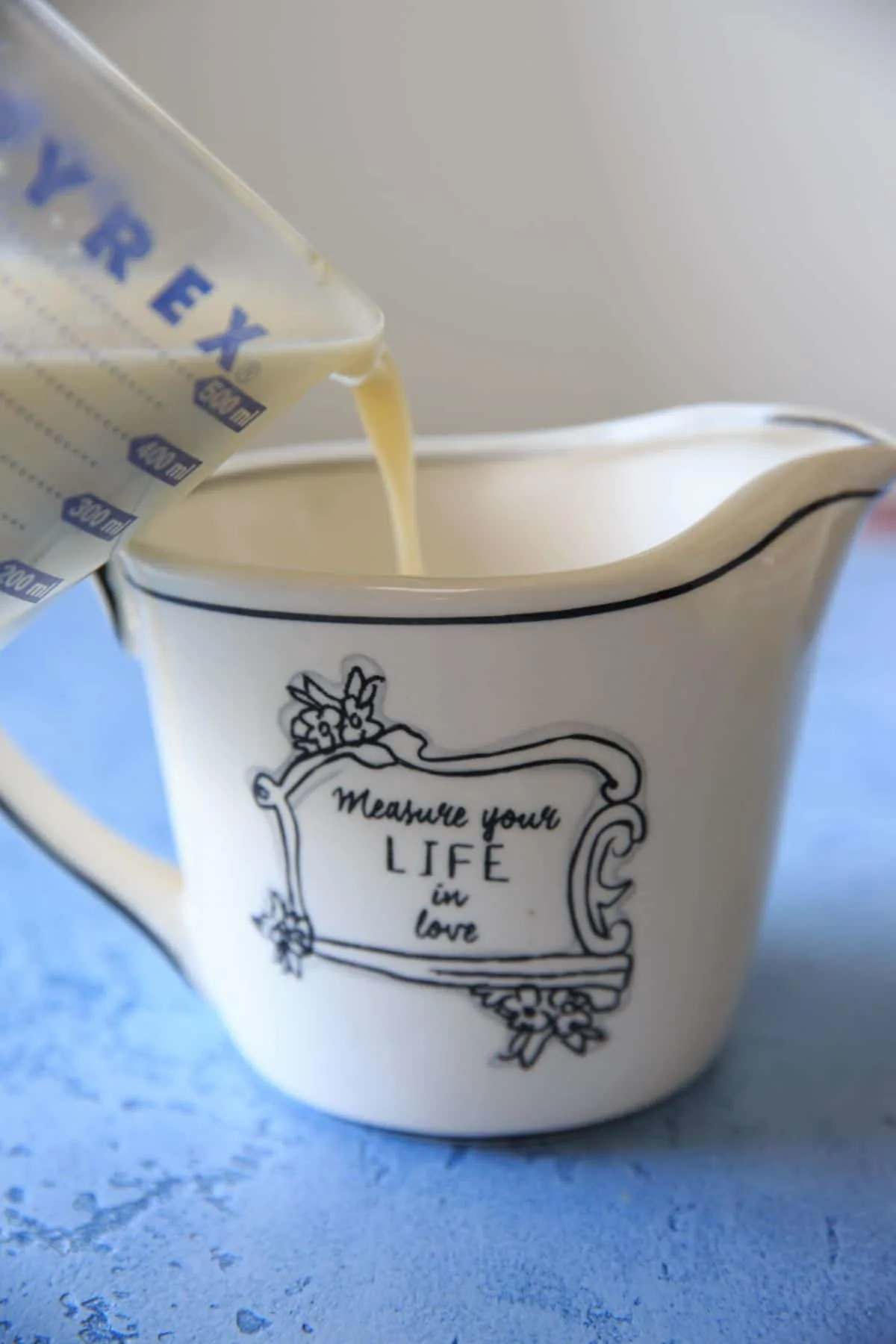 Homemade sweetened condensed milk - easy to make at home for baking or ice cream recipes, only 2 ingredients required!
Ingredients
2 cups whole milk
1/2 cup sugar
pinch of salt, (optional)
Instructions
In a medium sauce pan, whisk together milk and sugar over medium heat. Once the milk begins to steam (before it starts to boil), reduce heat to low.
Add pinch of salt if using, and simmer on low heat for 30-40 minutes until milk has reduced by about half, whisking often.
Let cool slightly and store in airtight container in refrigerator. Will thicken more after refrigeration.
Notes
Make it vegan: try full-fat canned coconut milk!
To make it as sweet as a normal can of sweetened condensed milk, use 3/4 cup of sugar. At some point, it's all just sweet to me so I used slightly less.
Nutrition Information:
Yield:
1
Amount Per Serving:
Calories:

684
Total Fat:

15g
Saturated Fat:

9g
Unsaturated Fat:

0g
Cholesterol:

48mg
Sodium:

210mg
Carbohydrates:

123g
Sugar:

124g
Protein:

15g