September is North Carolina wine month!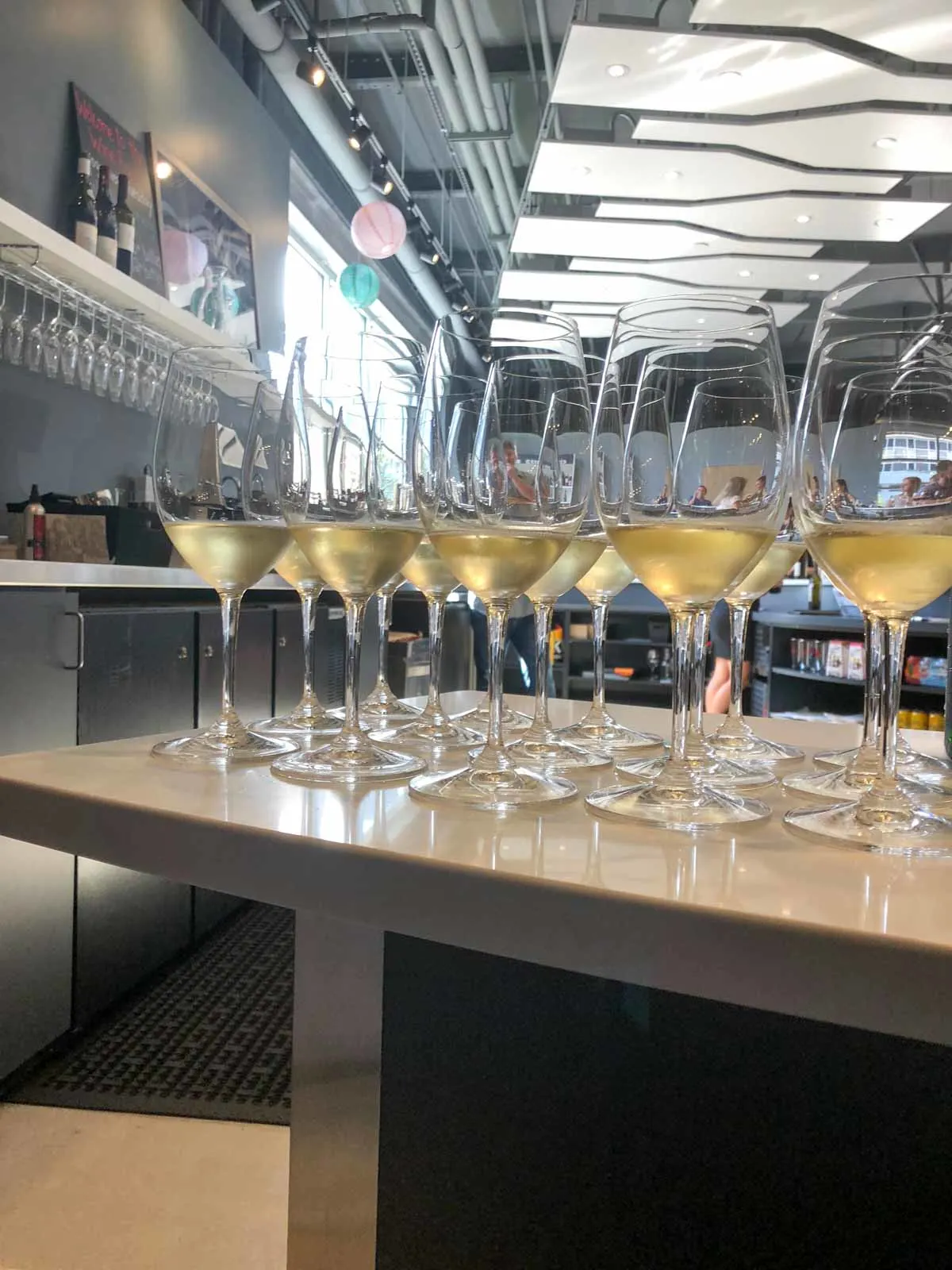 To celebrate, I am sharing what I learned about NC wines on a recent tour I went on, where I visited a few locations close to the Raleigh-Durham area.
First fun fact – did you know that North Carolina has over 400 vineyards and 200 wineries?
Most of them are in the western part of the state, but I was surprised by this number!
Our tour guide said that North Carolina grows more varieties of wine grapes than any region in the world! While I wasn't able to 100% confirm this in my online fact-check, the states variable climate does allow for different grape species to flourish. (Read more: North Carolina Wine Grapes Growers Guide.)
Grove Winery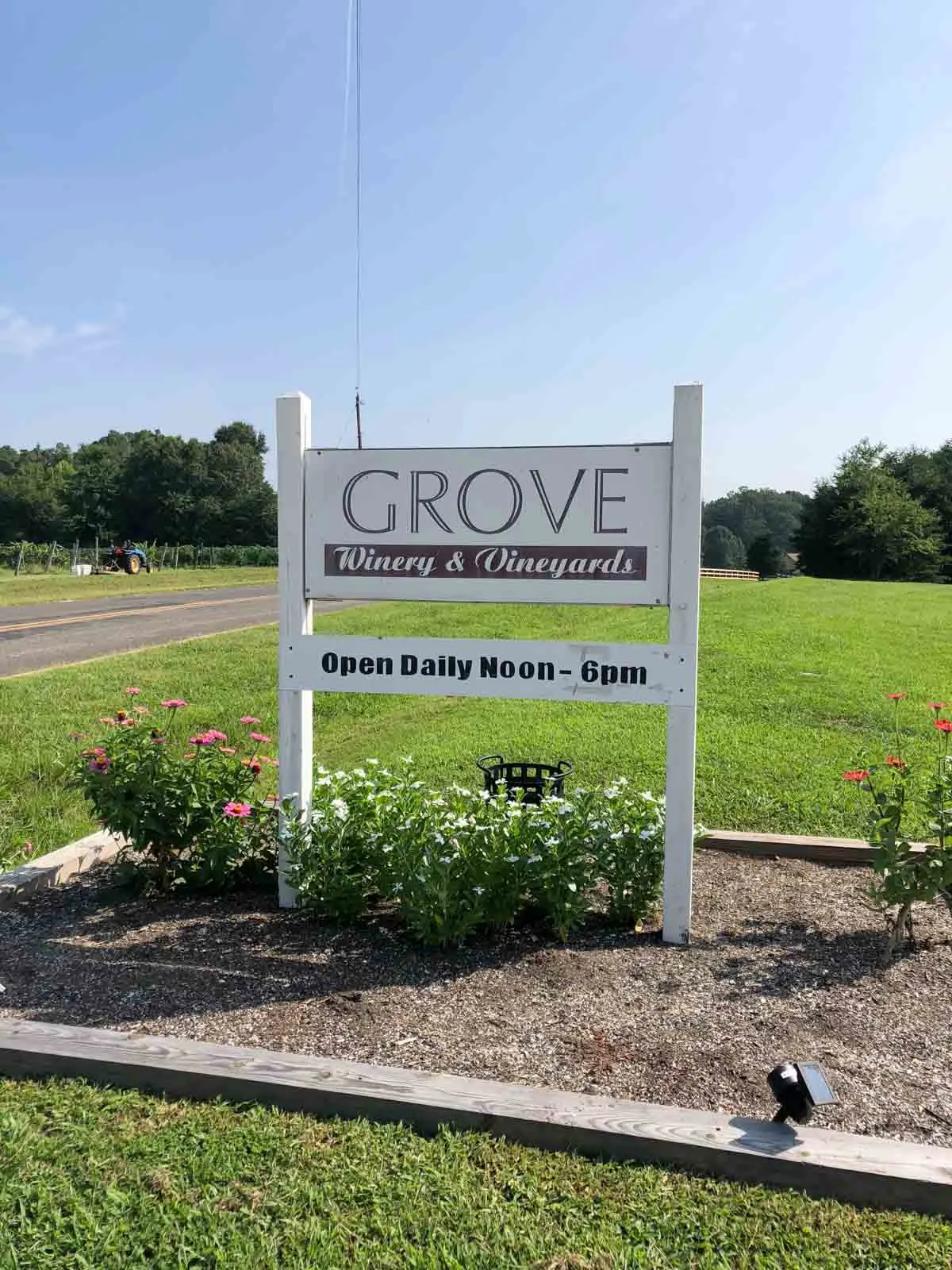 Our first stop was Grove Winery in Gibsonville, NC. They have tastings available daily, and they also have a fun event calendar with paint nights, concerts, wine appreciate nights, and even yoga!
8o% of Grove Winery's wines are grown and handpicked from their estate vineyards.
Grapes grown here include Cabernet Sauvignon, Sangiovese, Nebbiolo, Merlot, Cabernet Franc, Chardonnay, Traminette, and Tempranillo.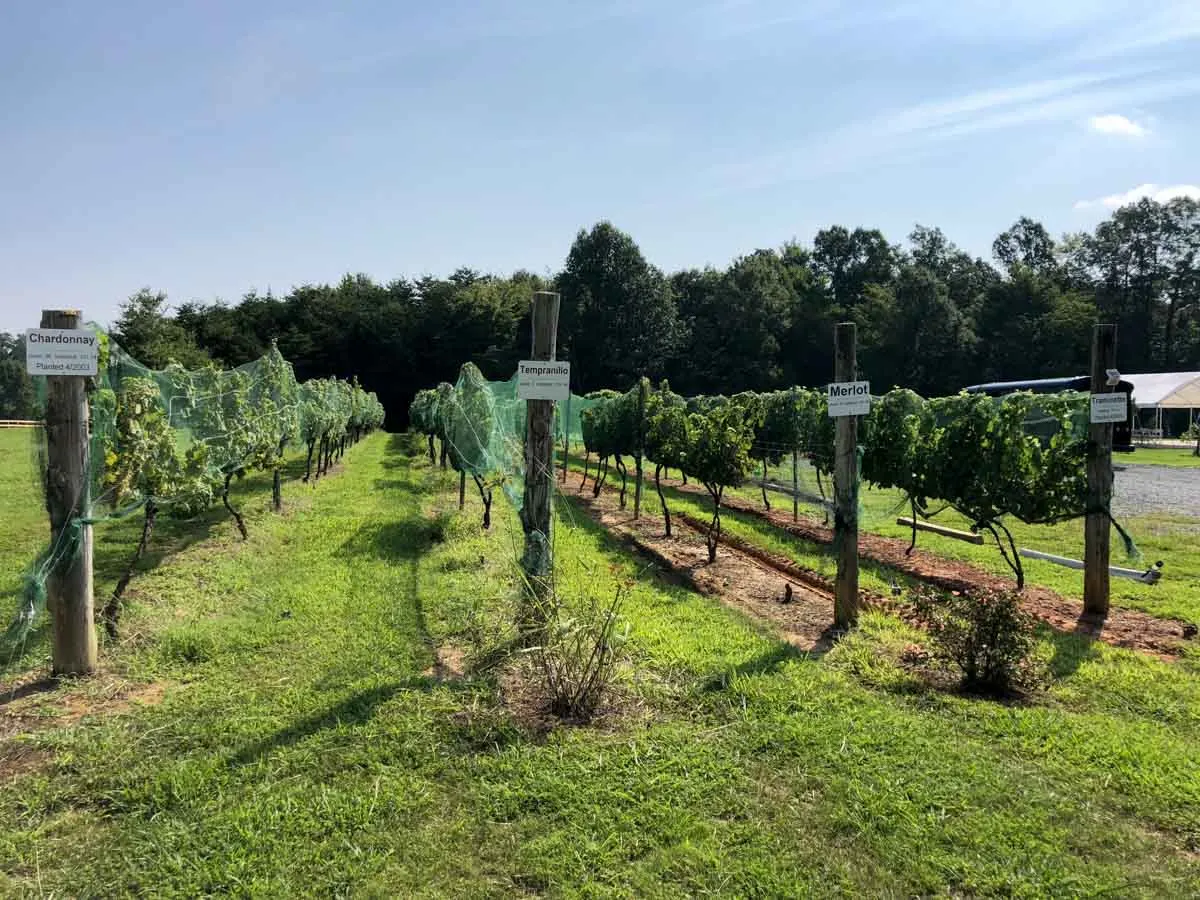 We had a sampling of the Chardonnay, Viognier, Sangiovese, Traminette and their Block B of Cabernet Sauvignon (popularly used as a table wine in weddings!).
Sangiovese is apparently a good pizza wine (my kind of wine!) or used to blend into a rosé.
Cabernet Franc is a bit more fruity – though if you get this from a more northern winery, those varieties can be more peppery because of the temperature and soil differences. Who knew?
Traminette is dry or "off-dry" (which means slightly sweet). It also comes in a pretty blue bottle, which makes it a popular gift for people to give or reuse into something like a cheese plate. (I mention this in my gift guide!)
Whatever grapes are leftover at the end of the season (both red and white) are made into a sweet summer wine blend! How fun is that?!
Look at all the awards they've won hanging on the wine bottles: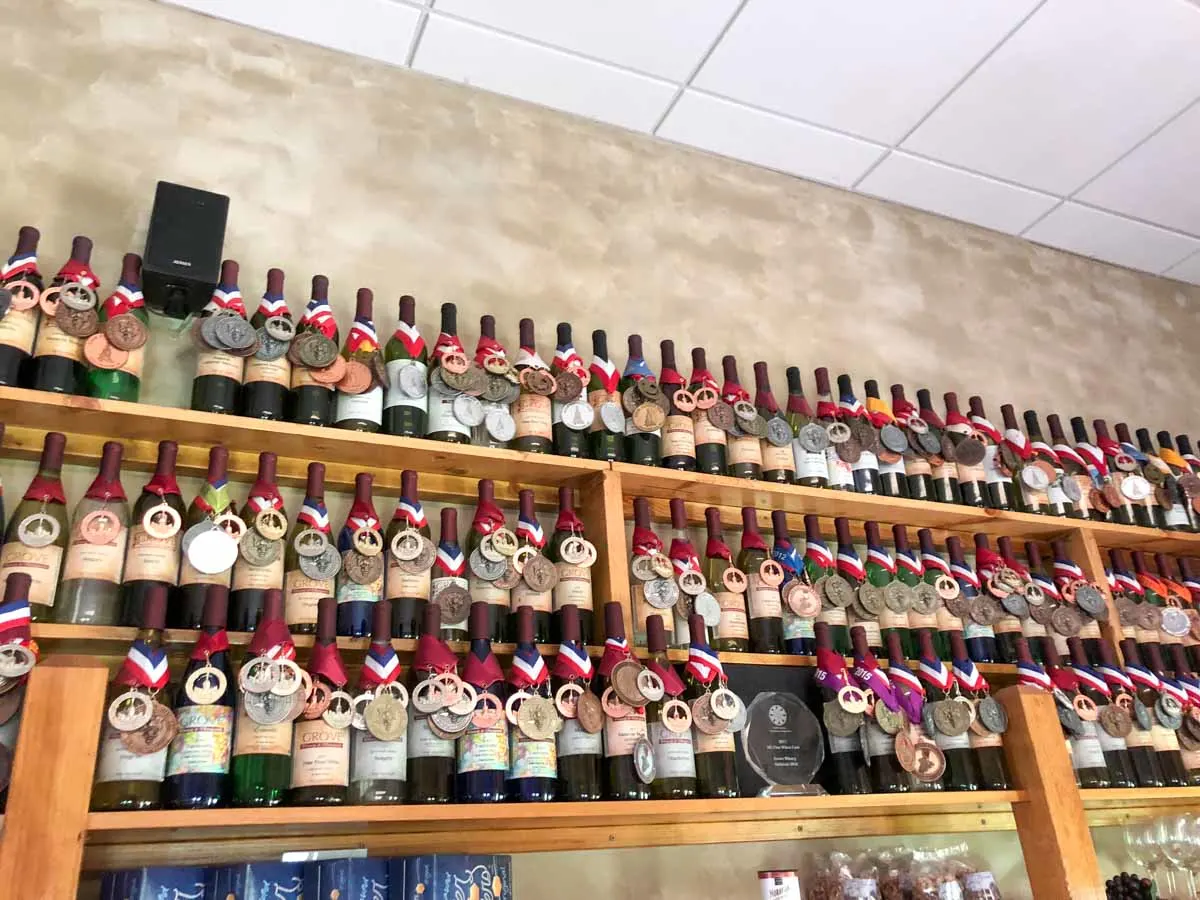 Gregory Vineyards
Our next stop was Gregory Vineyards in Angier, NC.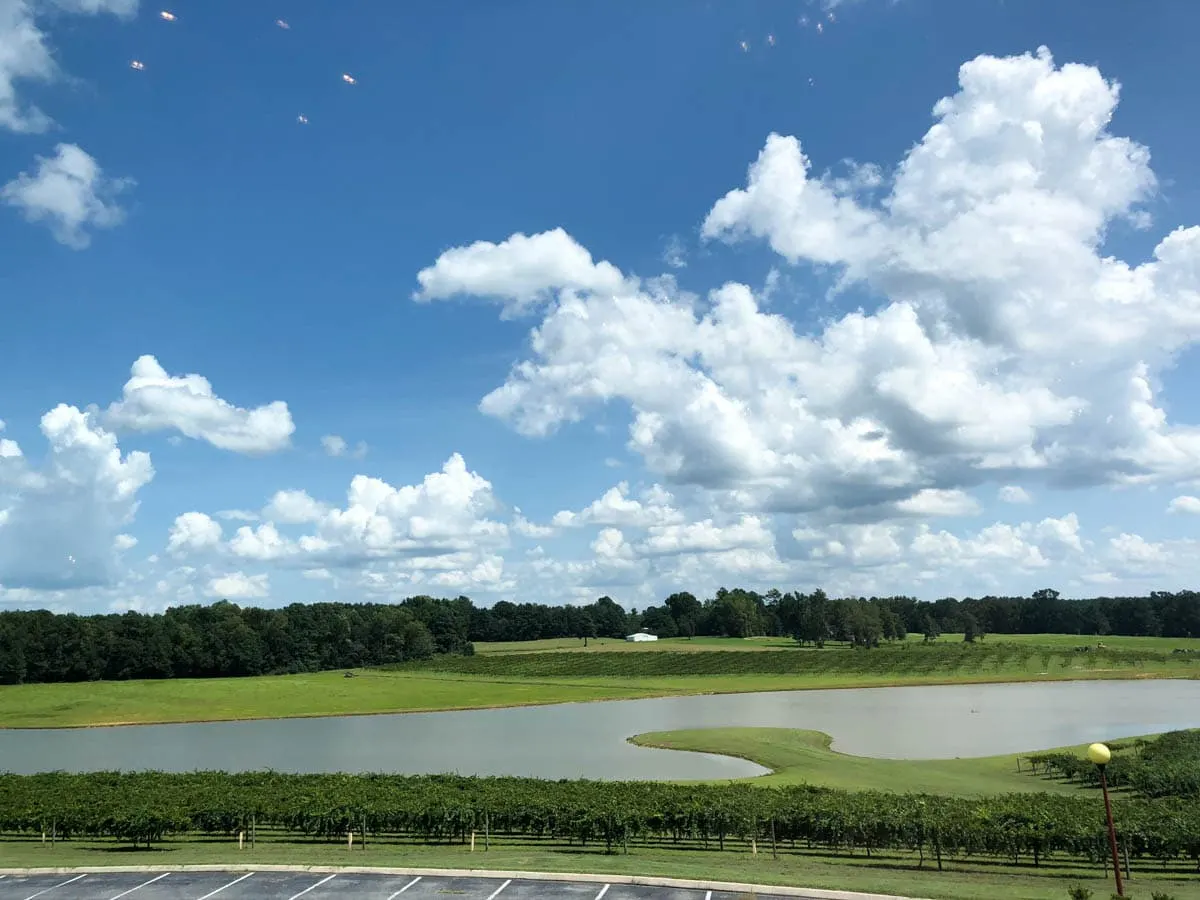 Not only do they have a beautiful property where they host full-service weddings and events, they also have a restaurant and a clothing shop!
Speaking of wedding, August has now beat out June to become the most popular month to get married! This year, the most popular date was 08/18/18 – my tour guide thinks this is because it will make it easier for the guy to remember his anniversary.
Gregory Vineyards grows muscadine grapes, which are sweeter and native to the southeastern part of the United States.
Muscadines are also really high in antioxidants!
Here they use 7 types of the over 200 varieties of muscadine wine grapes.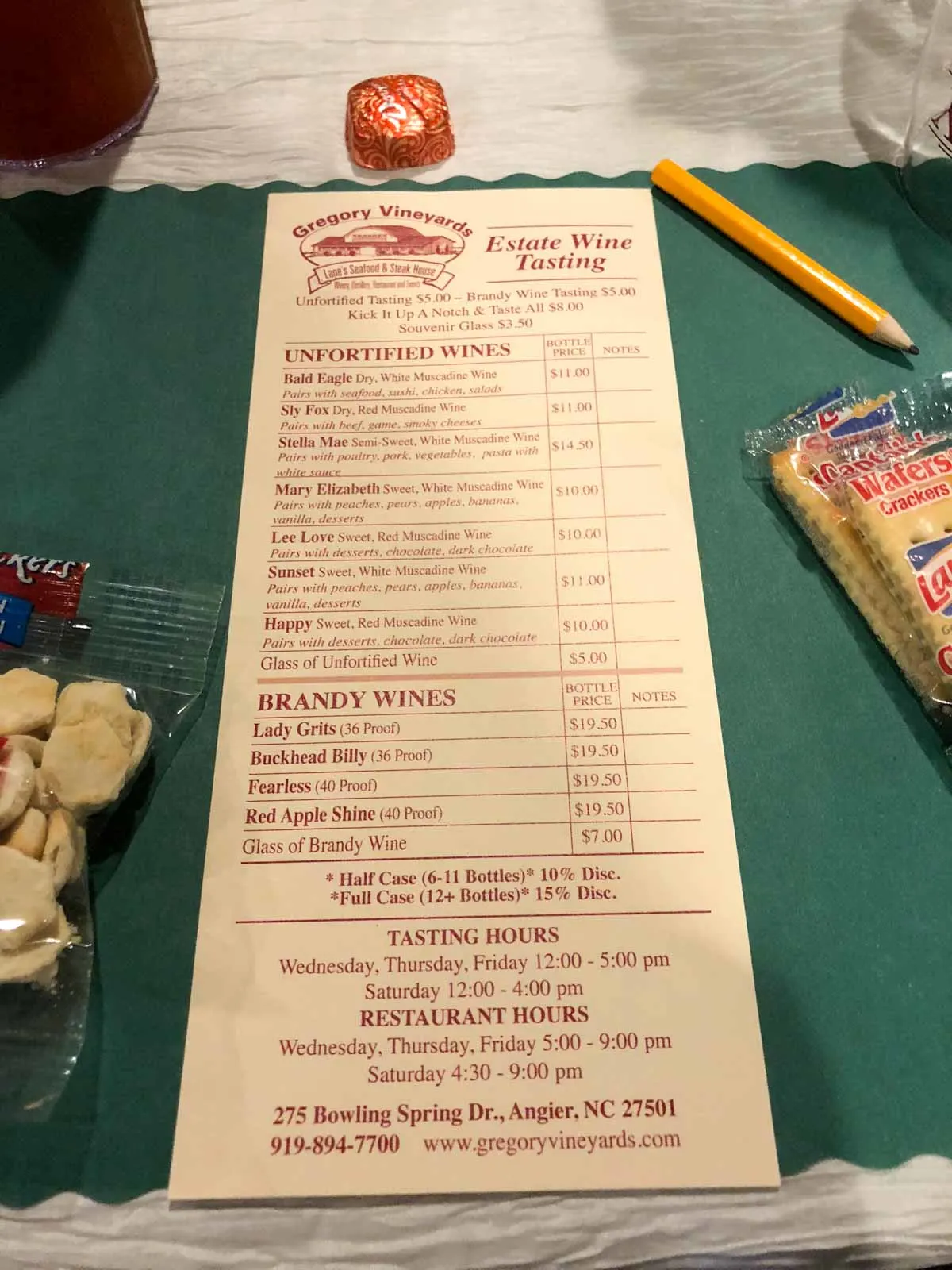 They also make brandy and what they called "legal moonshine."
Another fun fact: Brandy is made with fruit, moonshine is made from a grain alcohol like corn, wheat, barley or rye.)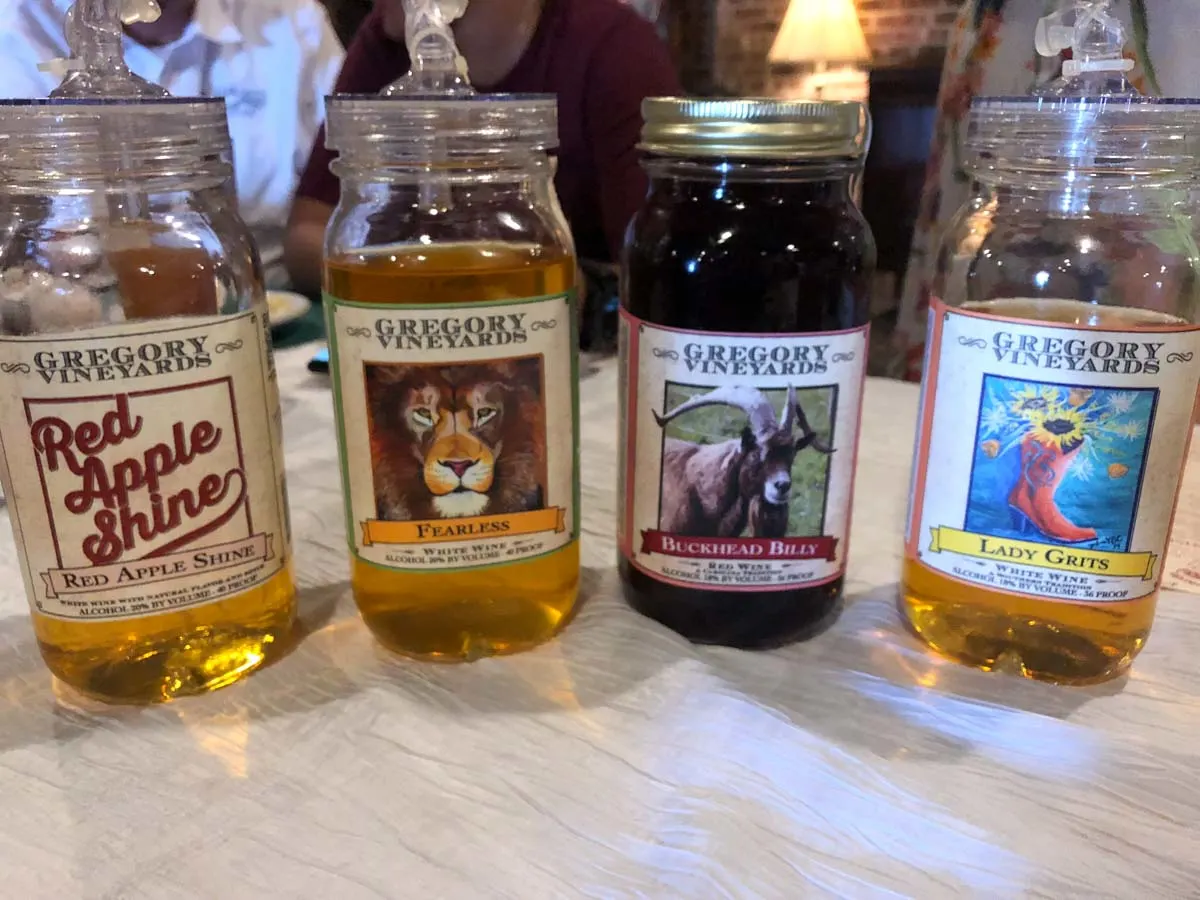 Final fun fact: In NC anything over 24% alcohol (48 proof) has to be sold in an ABC store.
I'm not a big fan of sweet wines but I still had such a fun time touring here. The owners are a super cute couple who were thrilled to give us a tour of their property. You can tell they are very proud of what they have built here at Gregory Vineyards!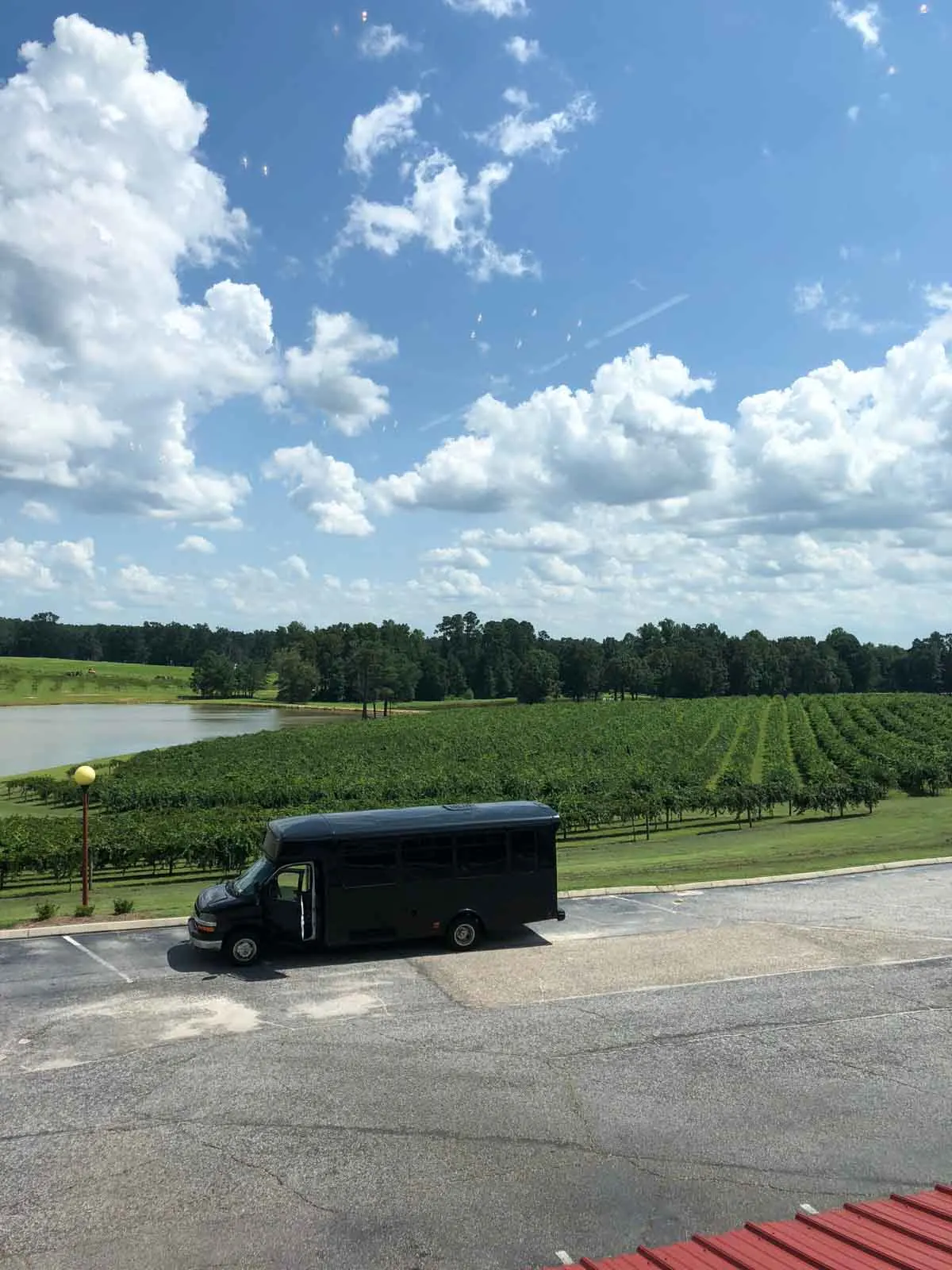 The Wine Feed, Durham
Our last stop of the day was a local Durham wine shop called the Wine Feed.
We were pretty exhausted from the day but they were kind enough to have us sample 3 more NC wines.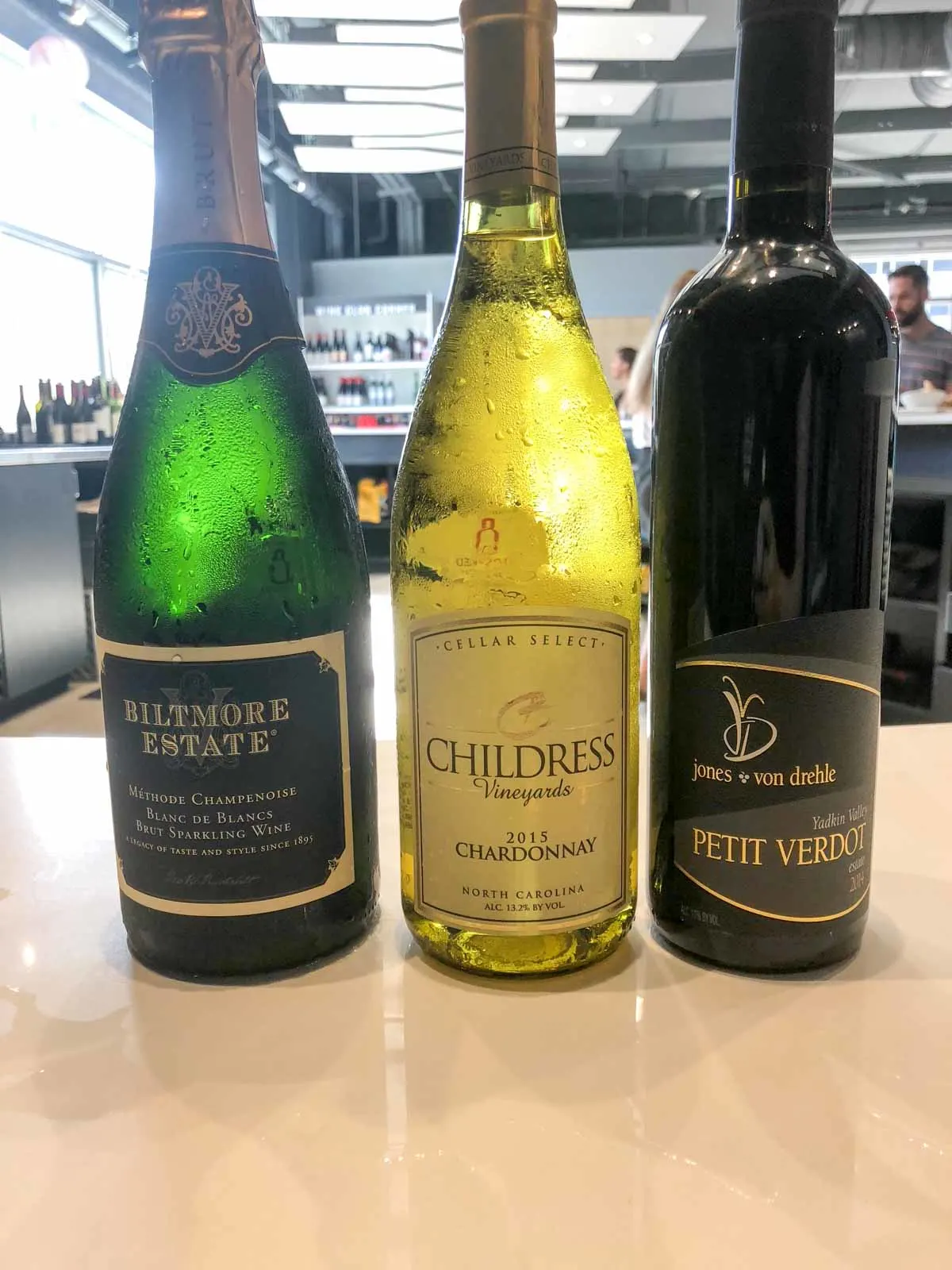 Biltmore wines are one of the more popular NC wines, and probably one that you may have heard of even if you don't live in NC.
In fact (okay I lied, one more), Biltmore Estates is the most-visited winery in the U.S. with more than 1 million visitors every year!
Tell me – have you tried any NC wines or visited NC wineries? How are you going to celebrate #NorthCarolinaWineMonth?