Overnight oatmeal – Steel cut oats that cook for you while you're sleeping. A great way to wake up and have breakfast in bed!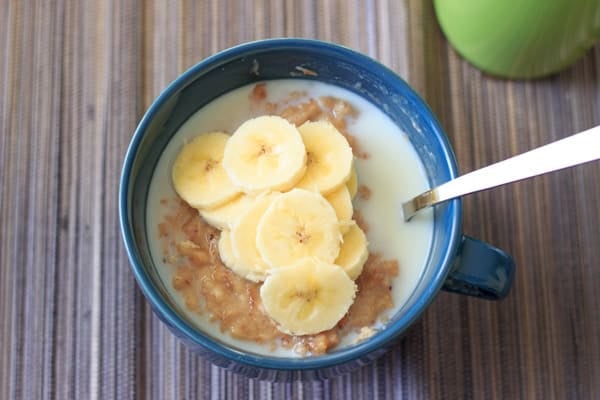 It is not often that I make steel cut oatmeal (or any involved breakfast, for that matter) because anything that requires extra effort before coffee just, well.. doesn't happen.
My struggle in my effort to use my crock pot more is that I have to get out the food in the morning. When I was trying to think of ways that I could stage the food the night before and "plug and run" in the a.m., I realized that I haven't been using it just to make food for the morning.
This is a concept I'll still likely only be able to apply on the weekends, but I was pretty excited nonetheless.
I know I'm late to this "overnight oats" party, but the main idea is to add some steel cut oats, liquids and spice to the pot and let it cook while you're sleeping.
In the morning just top each serving with some sweetener and fruit. I added some coconut flakes to my oats just to try to be different, but in all honesty I couldn't taste them.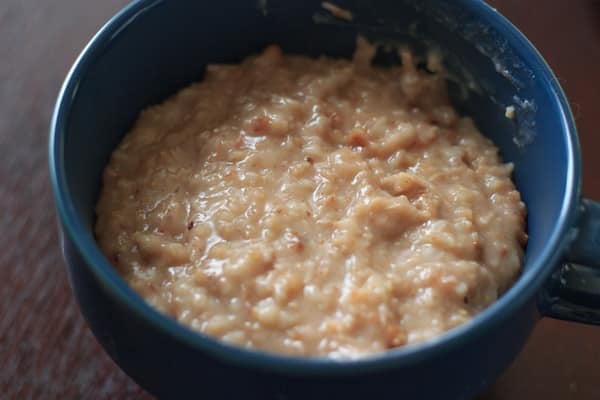 I added some more milk to my bowl, and topped it off with honey.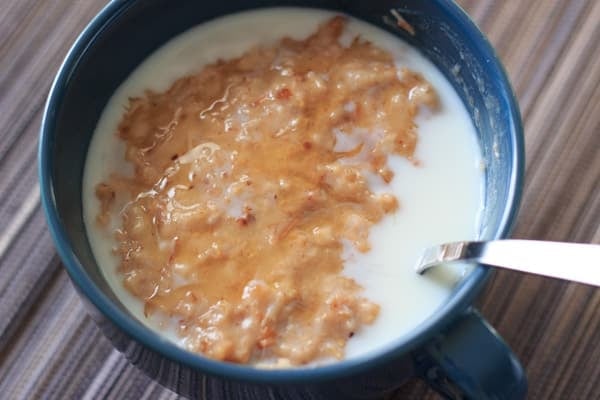 And of course topped with my favorite oatmeal topping, banana.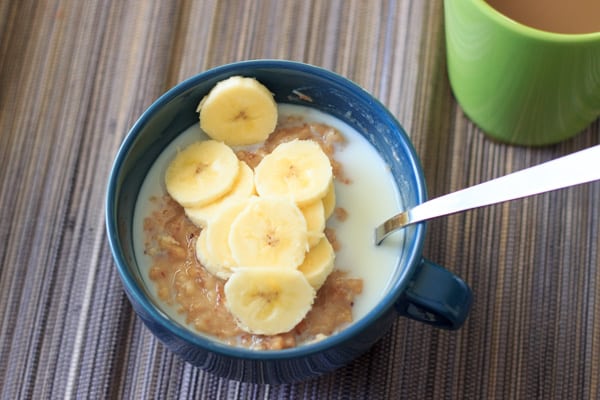 Oatmeal is a great way to start off your day to boost your energy and keep you satisfied through the morning.
Do you normally have time for breakfast? What is your favorite oatmeal topping?
Recommended and useful items for this overnight oatmeal recipe:
Crockpot overnight oatmeal
Steel cut oats that cook for you while you're sleeping. A great way to wake up and have breakfast in bed!
Ingredients
3

cups

water

1

cup

milk

(plus more for topping, as desired)

1

cup

steel cut oats

1/2

cup

coconut flakes

1

teaspoon

vanilla extract

1

teaspoon

cinnamon

1/2

teaspoon

ground nutmeg

honey

, to sweeten

banana

, sliced, for topping
Instructions
Combine all ingredients except honey and banana in crock pot and cook on low for 6-8 hours overnight.

Serve with honey and banana slices.


*There are links within this post that we can earn a commission on at no extra cost to you (known as affiliate links). Thank you for helping to support the site!