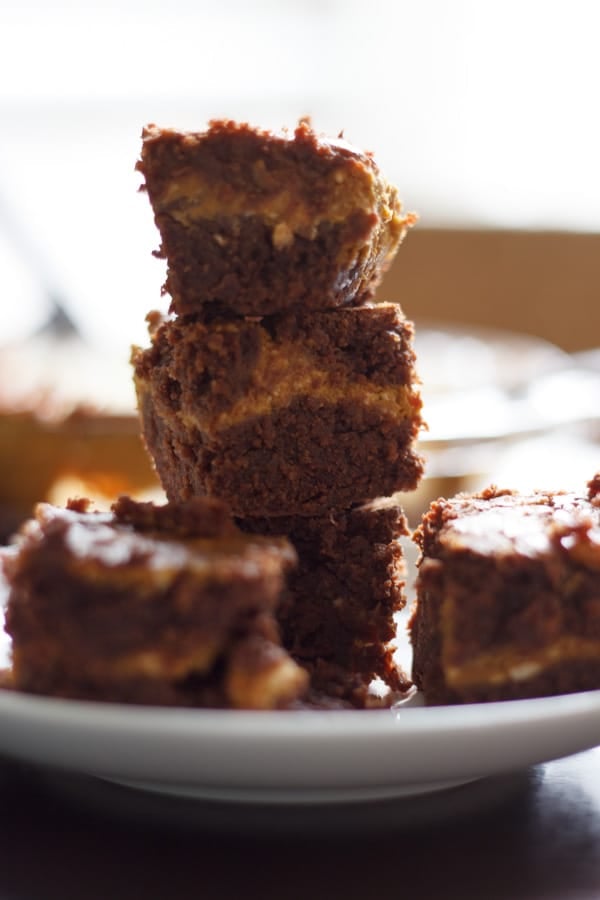 Continuing on my pumpkin kick, these brownies were inspired by this recipe for pumpkin brownies from My Baking Addiction. Jamie's recipe has a Ganache, which looks super delicious but I chose to leave it off. I also used a different kind of chocolate, and increased the amount of pumpkin swirl ingredients – mostly because I didn't want to only use half a box of cream cheese, but also because a little more pumpkin never hurt anybody, right?
Just make sure you use a big enough baking pan. I used a 9 inch round pan, any smaller probably would have overflowed. Apparently I used more than half of the brownie batter in the first layer, you can see the pumpkin layer peeking out of the edges. But that's okay.
My attempt at drawing a pumpkin on top somehow turned into a smiley face, don't ask me how. Can you see it?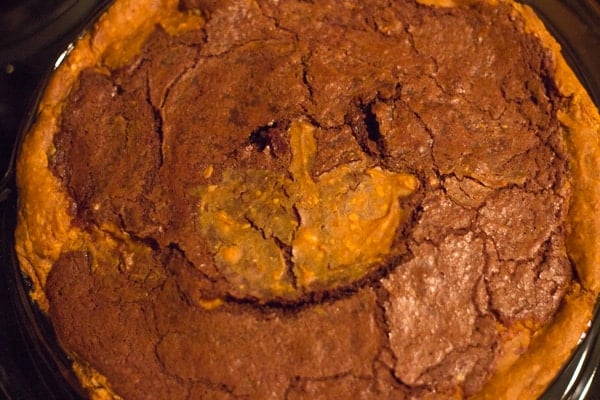 My friends and I ate half the pan before I was able to take any more pictures. Oops?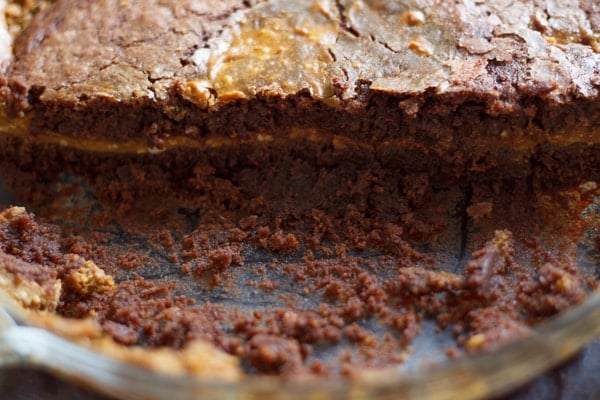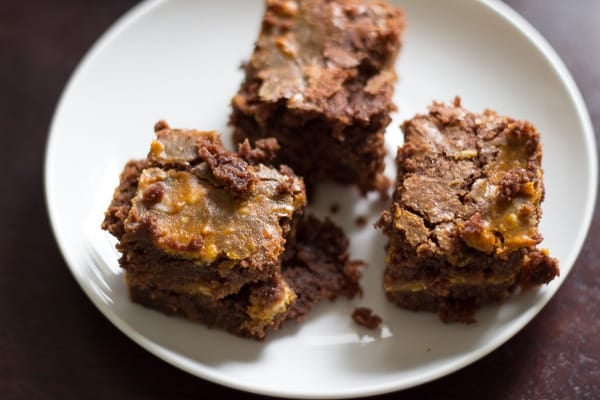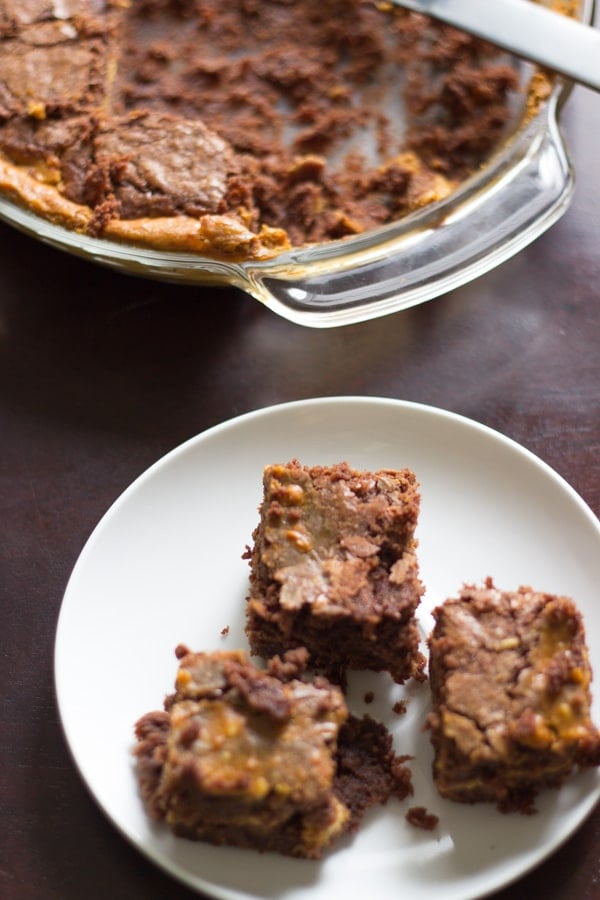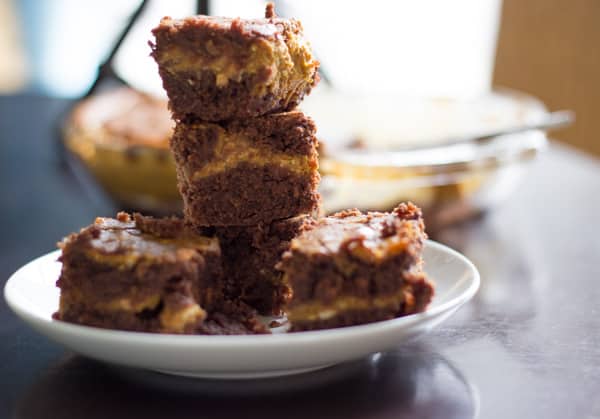 Ingredients
For the brownies:
3/4 cup semi bittersweet chocolate
3/4 cup unsalted butter
1 cup sugar
3 large eggs
1 cup flour
For the pumpkin layer:
8 ounces cream cheese, softened
1 cup pumpkin puree
1/3 cup sugar
1 Tablespoon pumpkin pie spice
1 Tablespoon vanilla extract
Instructions
Preheat oven to 350 degrees Fahrenheit
In a medium bowl, melt chocolate and butter together in microwave, stirring every 30 seconds or so until smooth.
Whisk in sugar and eggs with the chocolate mixture. Add flour and stir until combined.
In a separate bowl, user mixer to combine pumpkin layer ingredients -cream cheese, pumpkin puree, sugar, pumpkin pie spice and vanilla extract.
In a 9x9 inch pan, add half the brownie batter. Spoon in pumpkin layer on top of the first brownie layer, saving some to add a design if desired. Add remaining brownie batter on top of pumpkin. If you saved any of the pumpkin mixture, use a knife or toothpick to add decoration before putting in the oven.
Bake for 45 minutes, or until knife comes out clean. (Pumpkin may still come out on knife check because it doesn't cook the same as the brownie. Just make sure the chocolate is cooked.)
http://www.trialandeater.com/pumpkin-cheesecake-brownies/