This post has been sponsored by Fresh Cravings. All thoughts and opinions are my own.


Host a make-your-own vegetarian taco night with all your favorites! Mix it up with different toppings, beans, veggies and shells. And of course – salsa.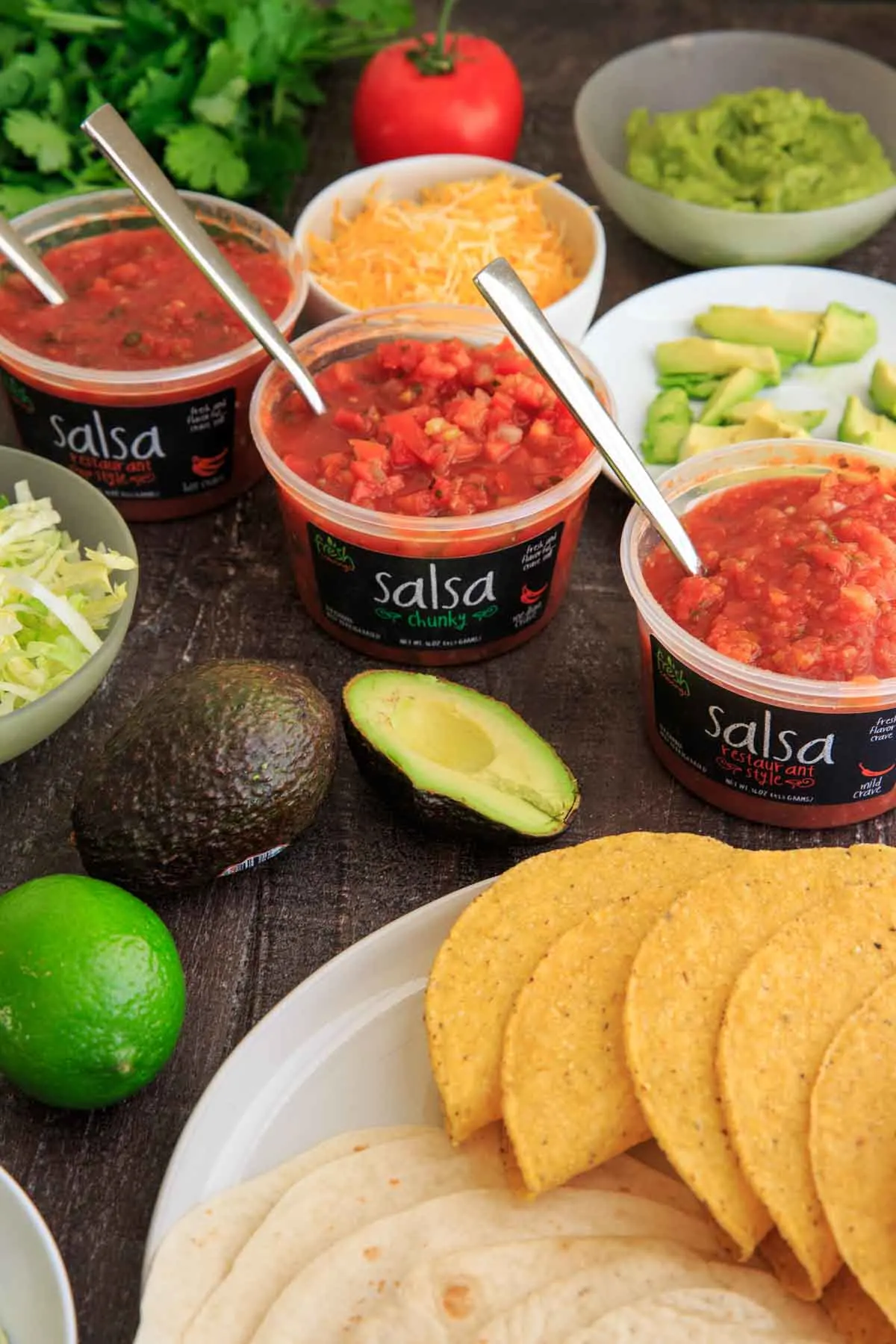 I have a little secret to tell you about one of my favorite ways to throw a dinner party for friends: make a taco bar!
Why do I love it? It's low-stress, easy to throw together and everybody will have something they like. You still get all the credit for hosting but you don't have to do any of the cooking!
Basically, yes, I put my friends to work. But they don't seem to mind. And it's always fun to mix up the toppings (fillings?) and to see who tries to stuff their taco too full.
A good taco night needs a good salsa – it's essential for topping and necessary for chip-dipping in between helpings.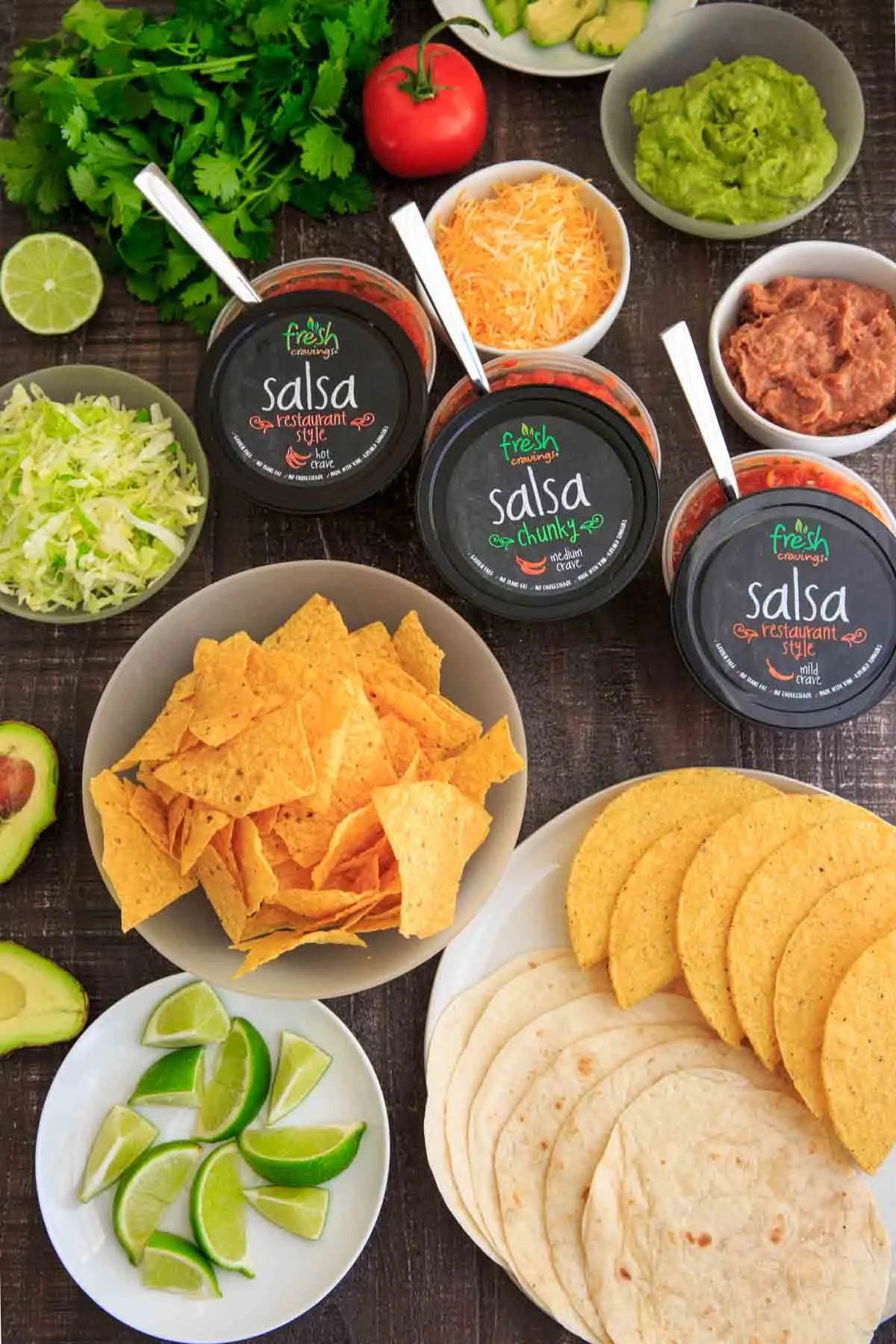 Good news: I've found my new favorite salsa. It's sold in Walmart and it's called Fresh Cravings. They are a REFRIGERATED salsa made from fresh, vine-ripened tomatoes. Game. Changer. They are never cooked or pasteurized and have crisp, authentic flavor.
They have two varieties (restaurant-style and chunky) with three heat levels (mild, medium, and hot).
My favorite is the restaurant style spicy version (and if you know me, you're not surprised by this).
But since everyone has different preferences, that variety comes in handy.
The best part? It costs less than most jarred salsas ($2.98 for 16 ounce container, compared to $3.48 for the leading jar salsa). And the best part gets better- earn $1.00 back on your purchase of Fresh Cravings Salsa save additionally with this Ibotta offer!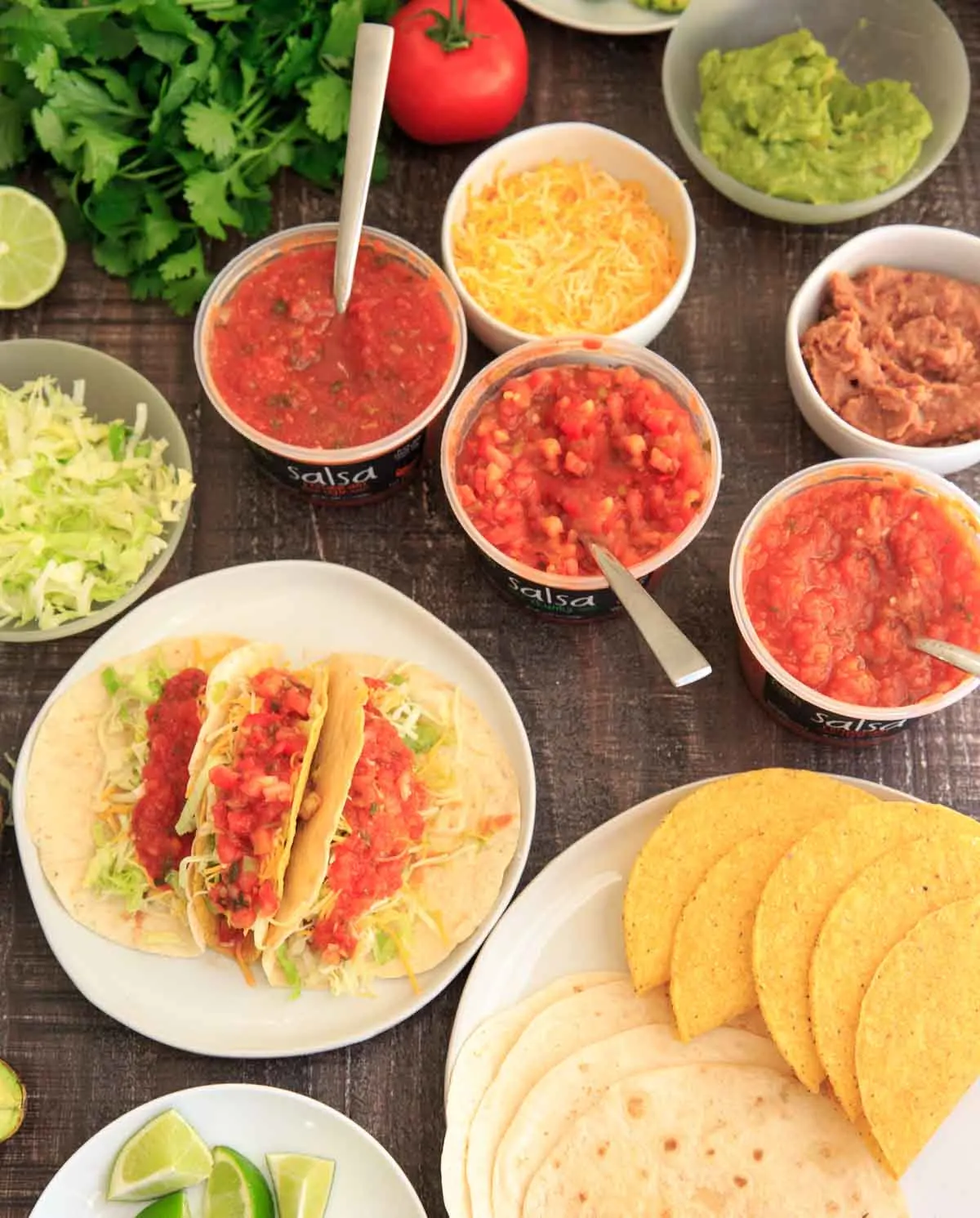 Other essentials for a make-your-own vegetarian taco night:
Beans (refried and/or black)
Guacamole (and/or sliced avocados)
Shredded cheese (Mexican-style and/or cheddar, cojita, etc.)
Shredded lettuce
Taco shells (and/or tortillas, wheat and/or corn)
Lime slices
Other options to include for taco night:
Sauteed veggies, bell peppers and/or onions
Raw diced onion
Chopped tomato
Sour cream
Fresh herbs (cilantro/parsley)
Some of my essentials you might find optional and some of my options you might think are essential. That's the beauty of taco night, you can do what you want!
I at least like to have options for salsa heat levels and taco shells.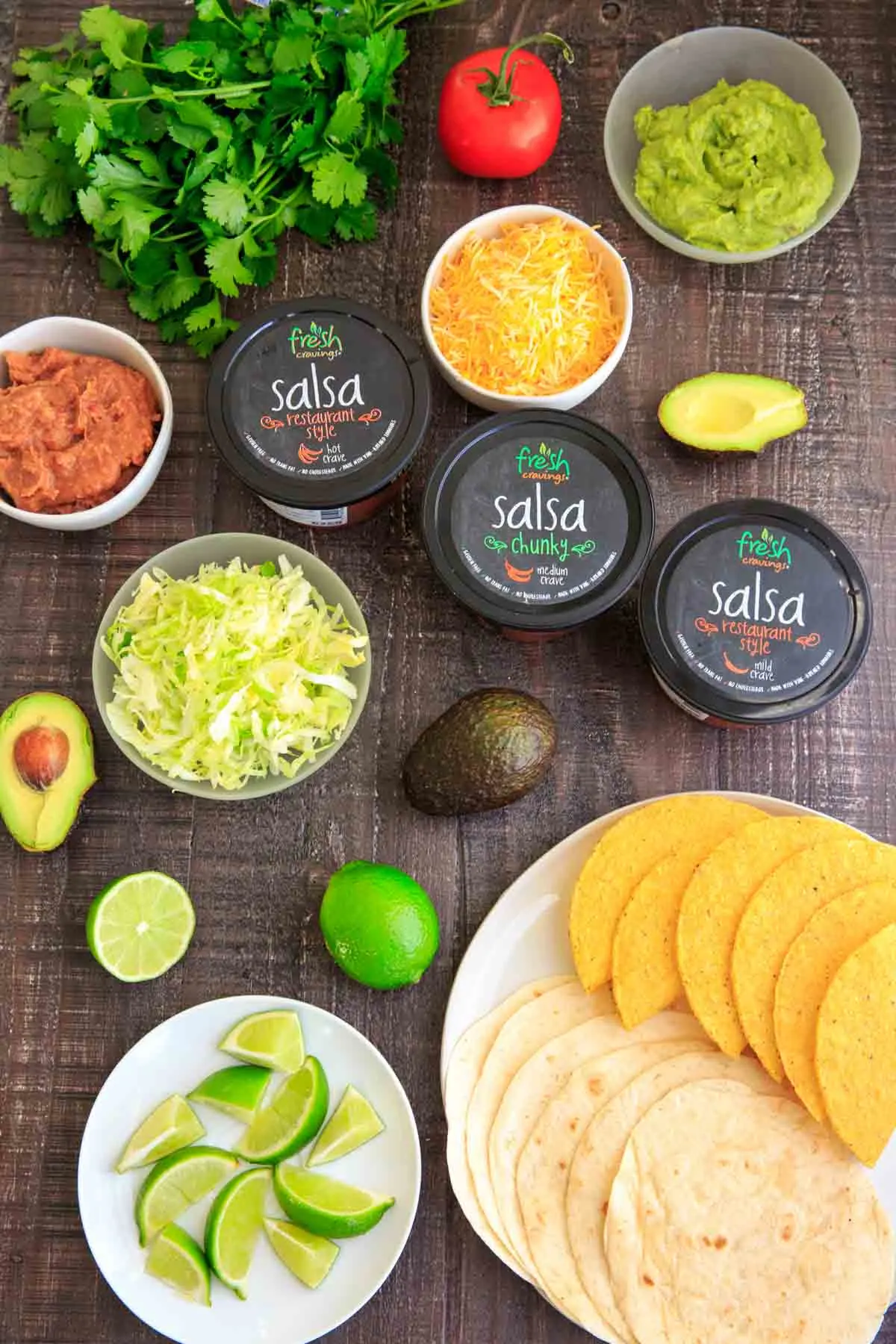 I also recently learned a trick, if you're going the tortilla route – grill them with a little oil or butter first!
Especially if they are corn tortillas, it's helps pull out the flavors. But it crisps up the wheat ones pretty nicely too.
It made me feel like it was sturdier and could hold more fillings and salsa, but maybe that's in my head 🙂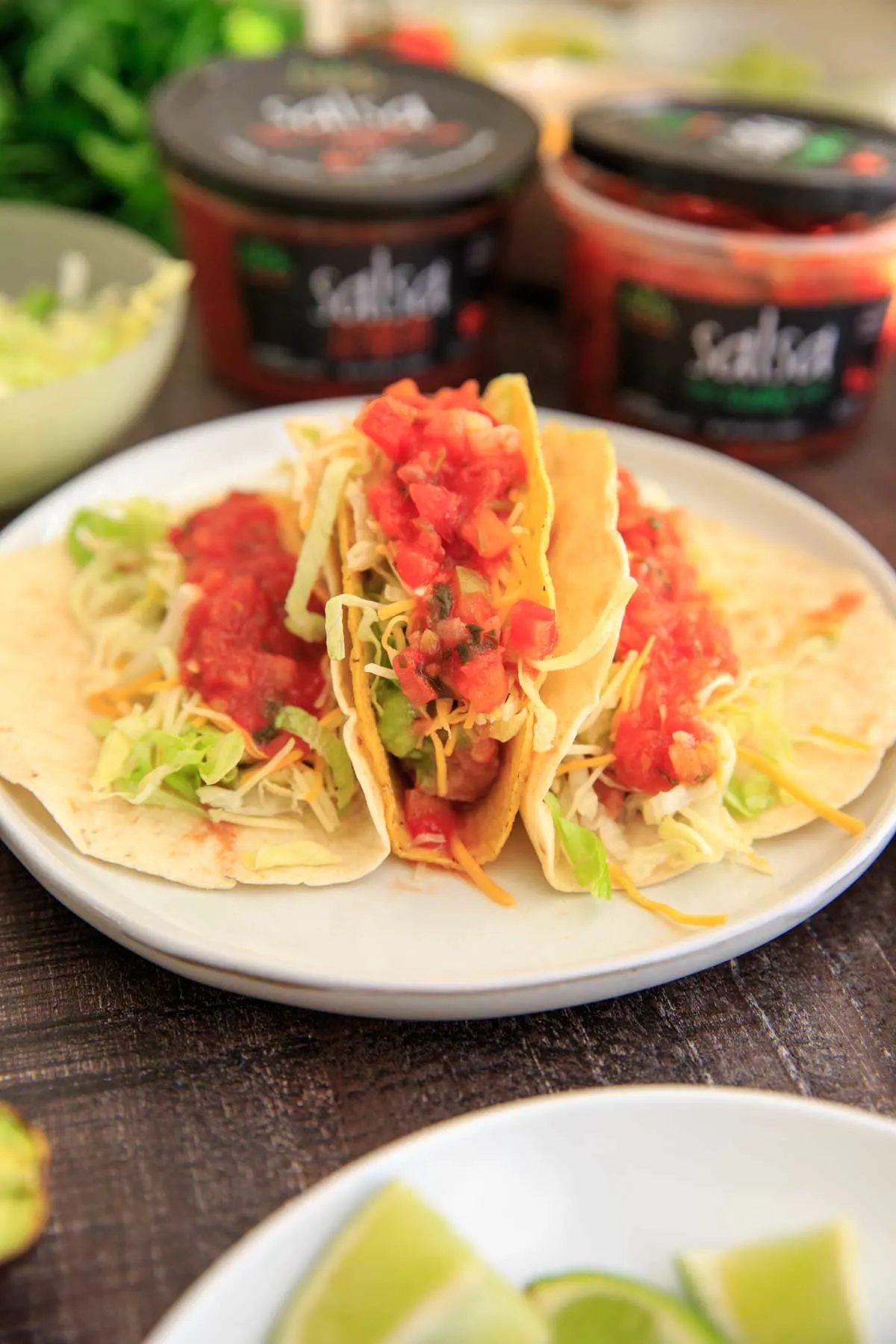 Don't forget those tortilla chips too!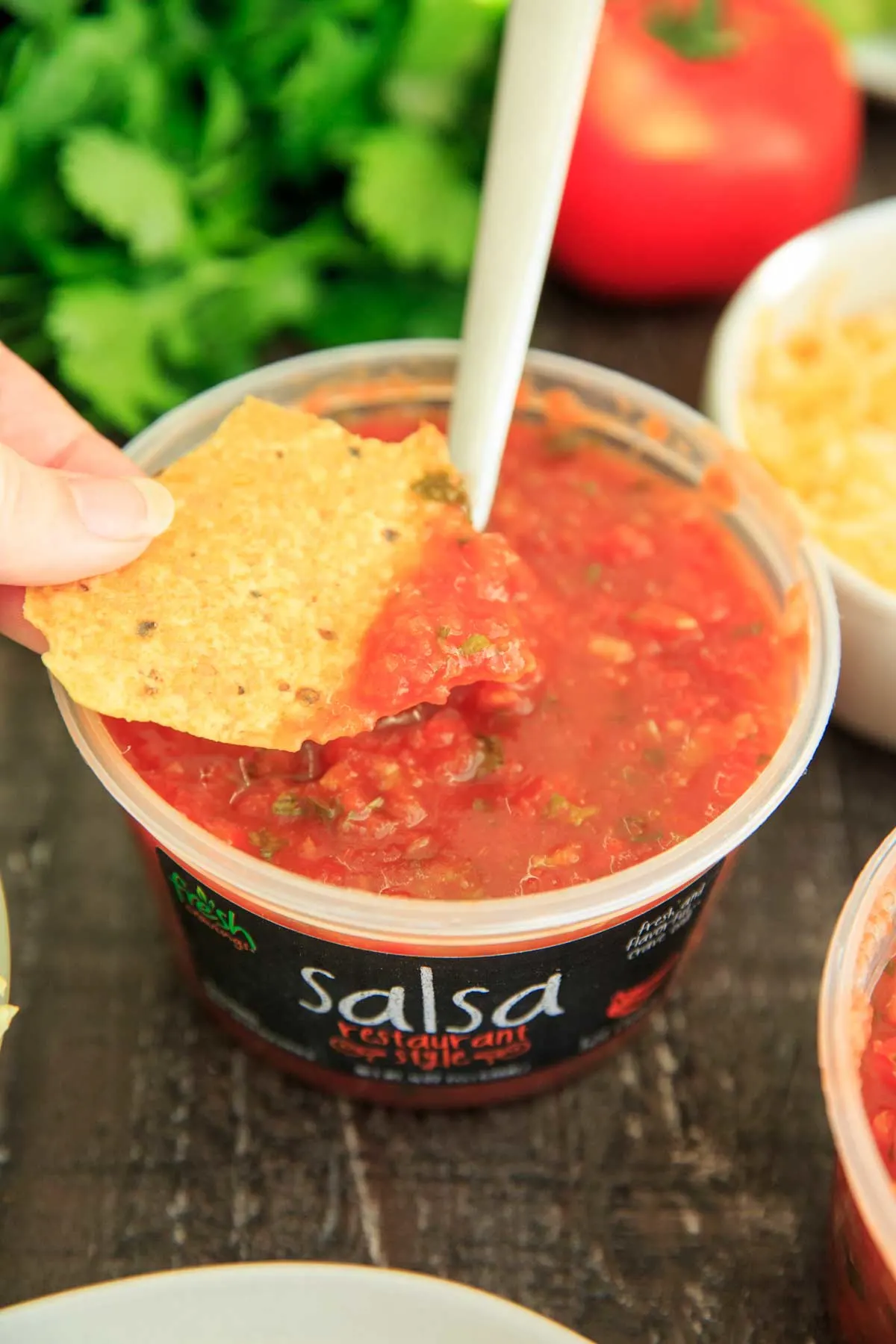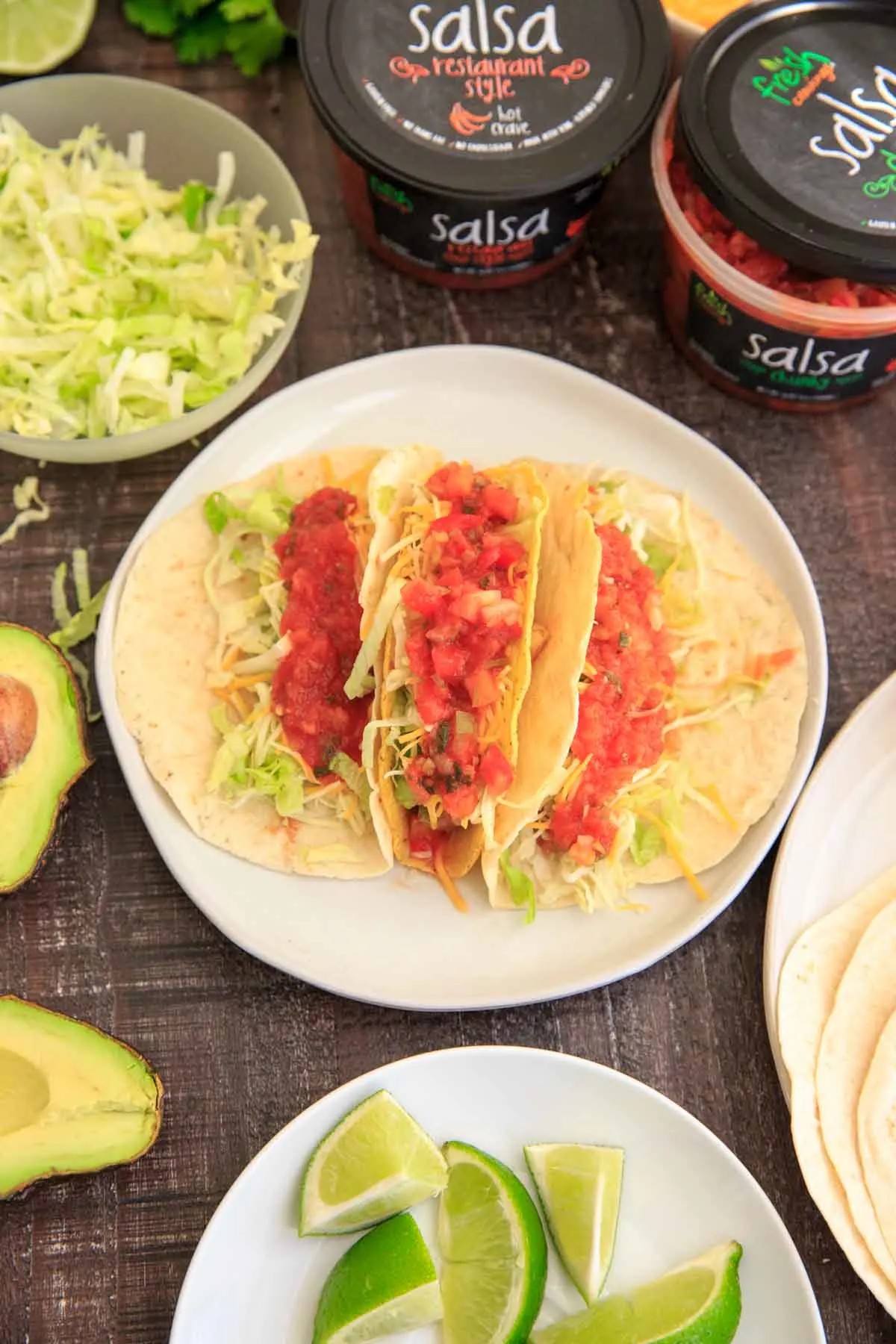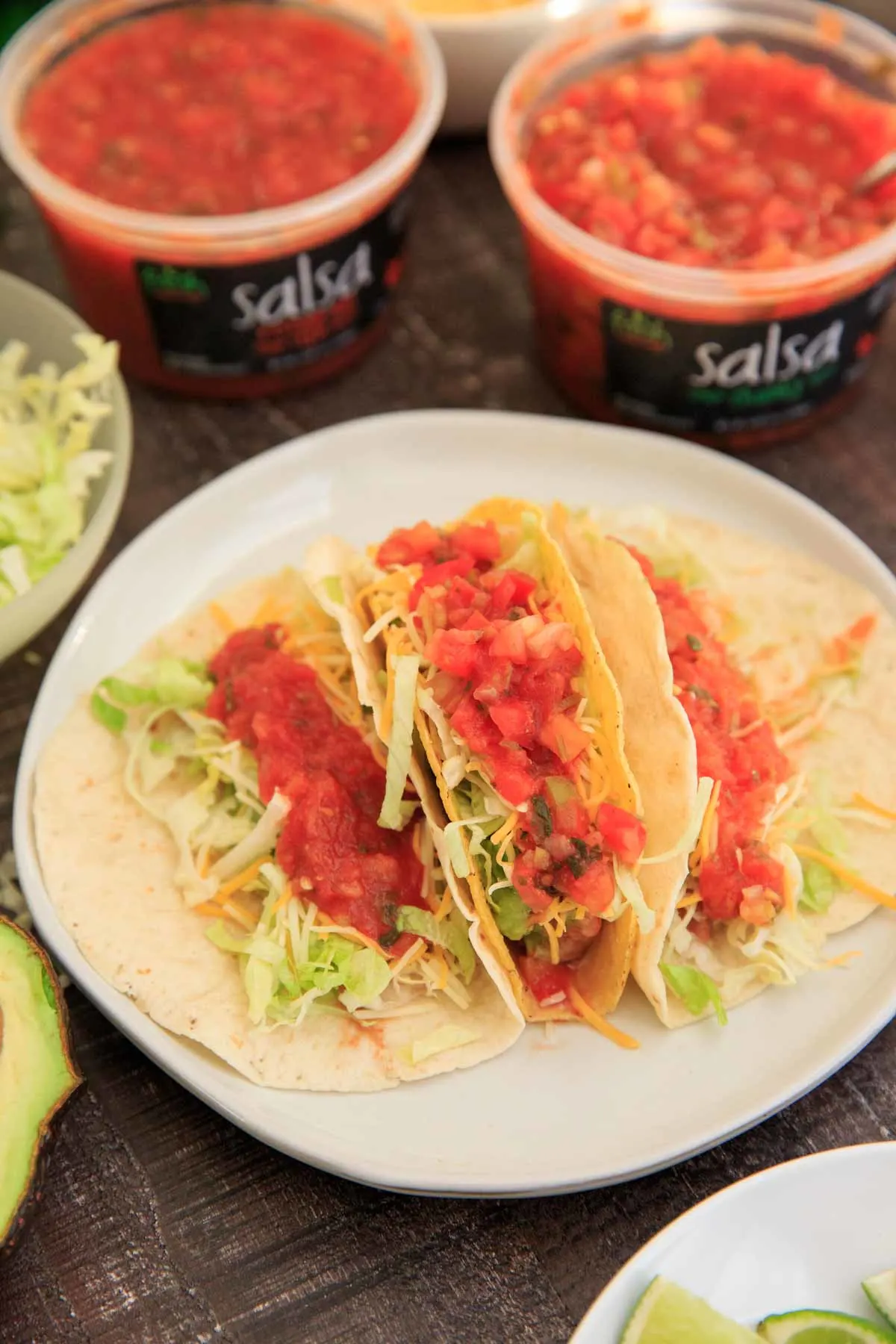 You can find these in Walmart's chilled produce section, by the prepared bagged salads. (Look for the store map by the door if you need to.)
Find the Walmart location closest to you by using their store locator.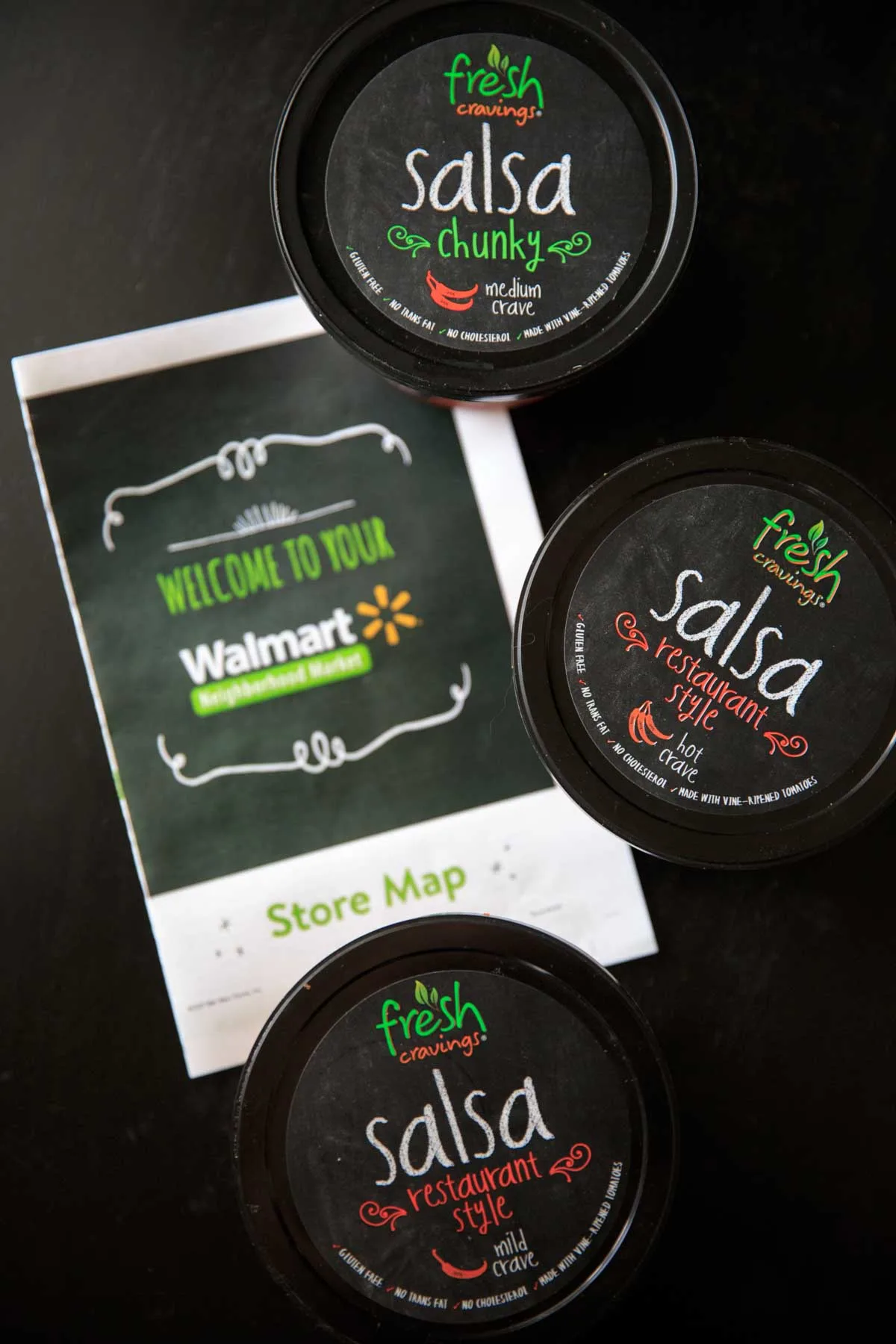 Yield: 4 people
Make-Your-Own Vegetarian Taco Night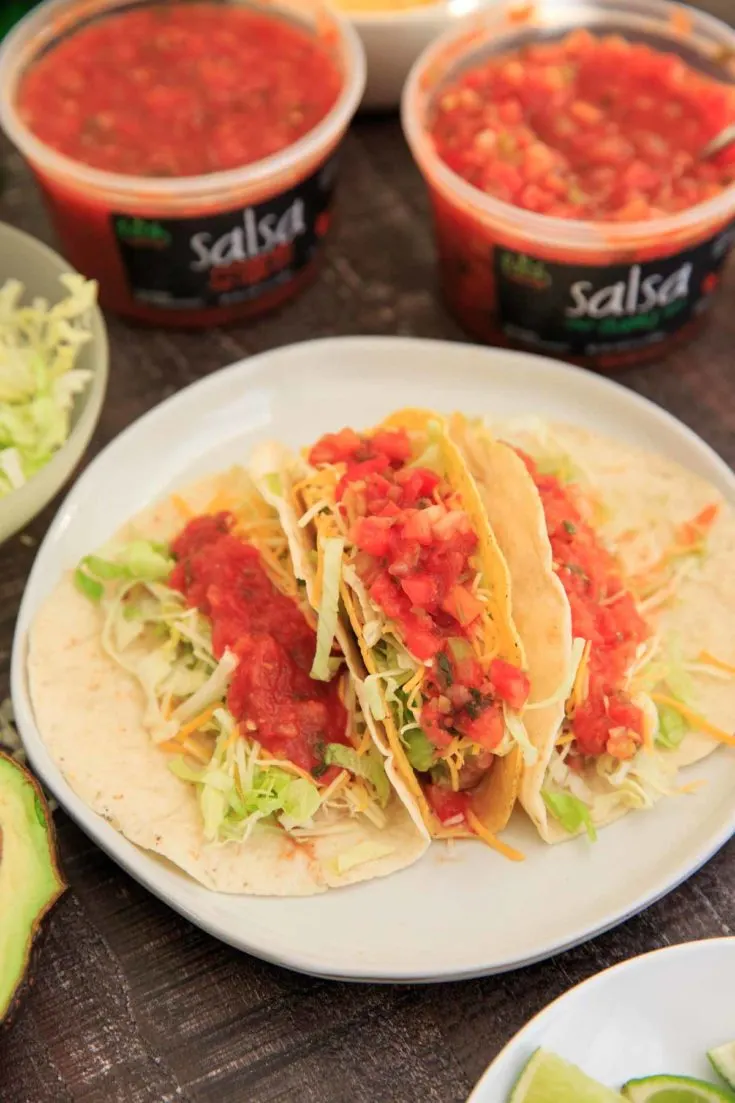 Host a make-your-own vegetarian taco night with all your favorites! Mix it up with different toppings, beans, veggies and shells. And of course - salsa.
Ingredients
Essentials:
12 taco shells, or tortillas
refried beans, or black beans
shredded lettuce
Fresh Cravings salsas, different heat levels
shredded cheese, like a Mexican blend
lime slices
Optional:
queso
sour cream
diced onion
sauteed bell peppers or veggies
fresh cilantro, or parsley
Instructions
Arrange ingredients in separate bowls or plates as needed.
Assemble tacos as desired!
Serve with tortilla chips and more salsa for dipping.
Notes
Some of my essentials you might consider optional, and vice versa! Be creative and choose your favorites, with enough variety to satisfy your friends.
*I count 3 taco shells per person.
Nutrition Information:
Yield:
4
Amount Per Serving:
Calories:

400
Unsaturated Fat:

0g
Other recipes that go great with taco night: