This post contains affiliate links, which means I may receive a small commission if you make a purchase after clicking on my links. All opinions are my own.
Trial and Eater's review of the plant-based delivery service that offers soups, smoothies, grain bowls and now noodles, SplendidSpoon.com! All of their meals and smoothies are vegan and gluten-free. Read more about them and find out their latest specials here!
Ready to buy and don't need to see the review? Click here to get $10 off your order at Splendid Spoon!
SPECIAL DEAL: $60 off your first 3 boxes with this link!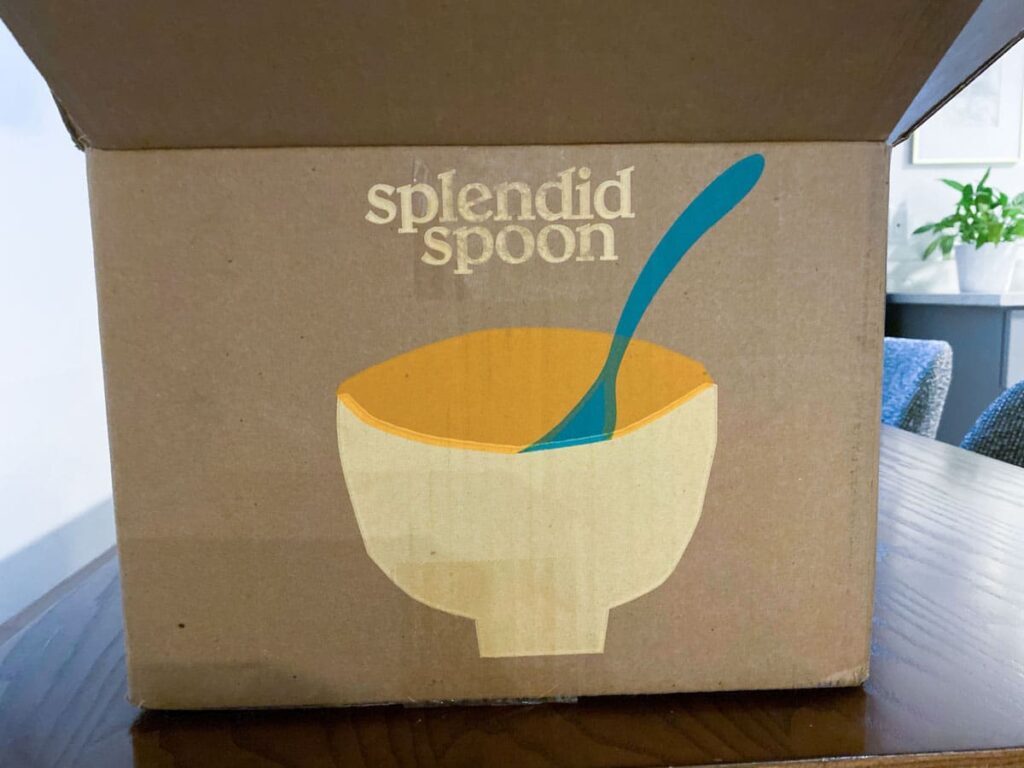 About Splendid Spoon
Splendid Spoon is a subscription meal delivery that ships prepared soups, smoothies and grain bowls.
All of the options are vegan, gluten-free and GMO-free.
While these are weekly subscription boxes, you can essentially order a one-time shipment by simply cancelling the subscription after the first week.
Splendid Spoon Ordering Options
The ordering option plans for Splendid Spoon are Lunch, Breakfast + Lunch, Breakfast + Lunch + Reset. or Breakfast/Lunch/Dinner/Reset.
Lunch only : ships 5 "bowls" per week
Breakfast + Lunch : ships 5 smoothies+ 5 bowls per week
Breakfast, Lunch + Reset: ships 5 smoothies, 5 bowls + 5 light soups per week.
Breakfast, Lunch, Dinner + Reset: 5 smoothies, 5 bowls, 5 noodles, and 5 soups (1-day soup reset)
Breakfast Smoothies Options:
At the time of this writing, there are 13 low-sugar smoothie flavors.
Bowls Options:
Bowls include grain bowls and more substantial soups than the reset plan. Currently there are 25 flavor options in the bowls category.
Reset Options:
Currently there are 5 "light" soup flavor options if you choose the meal plan including a reset.
Noodle Options:
The newest item on their menu is 6 flavors of noodles, if you choose the plan that include dinner. Tangy Ginger Noodles, Sesame Noodles, Green Curry Noodles, Kale Pesto Noodles, Butternut Squash Noodles and Red Curry Noodles.
An Example Week
I've had two orders gifted to me for Splendid Spoon – the first was the Breakfast+Lunch plan, and recently I tried 5 of the 6 noodle flavors.
Breakfast (Smoothies) + Lunch (Bowls):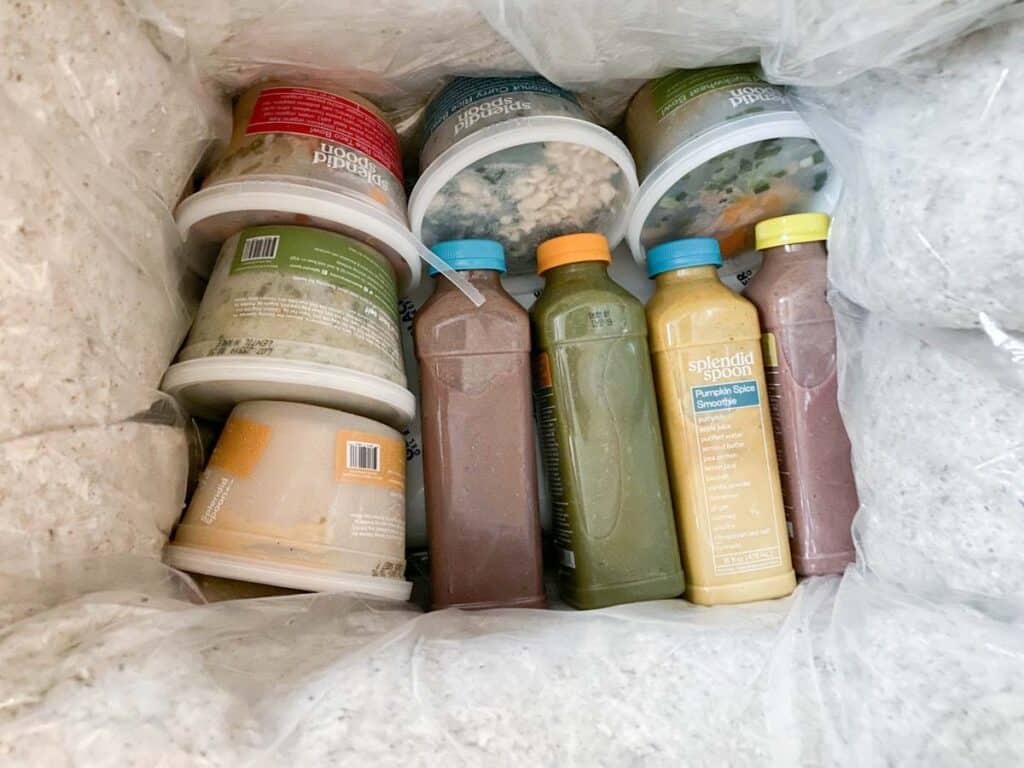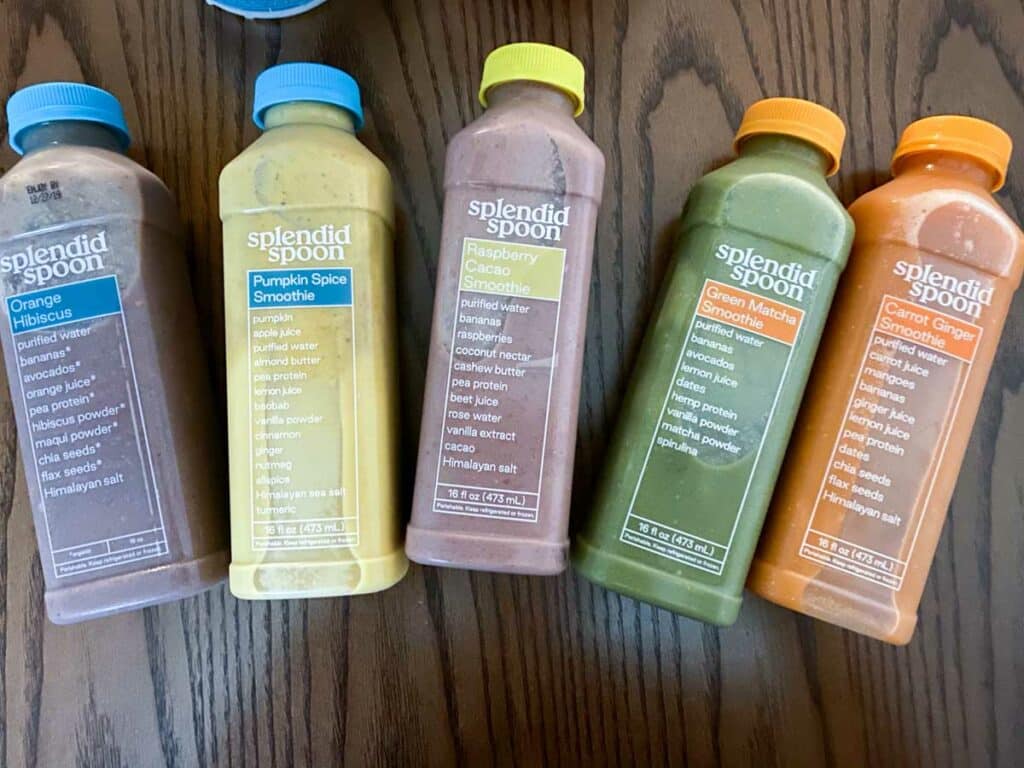 The verdict:
I did not love all the flavors, but I did have favorites. You do have the ability to customize your box, so I imagine this is something that you will learn over time which flavors are best suited for you!
The smoothie flavors I tried were:
Orange Hibiscus
Pumpkin Spice Smoothie
Raspberry Cacao Smoothie
Green Matcha Smoothie
Carrot Ginger Smoothie
My favorite smoothie was the Raspberry Cacao Smoothie. I love how the ingredients are clearly labeled on the front for you!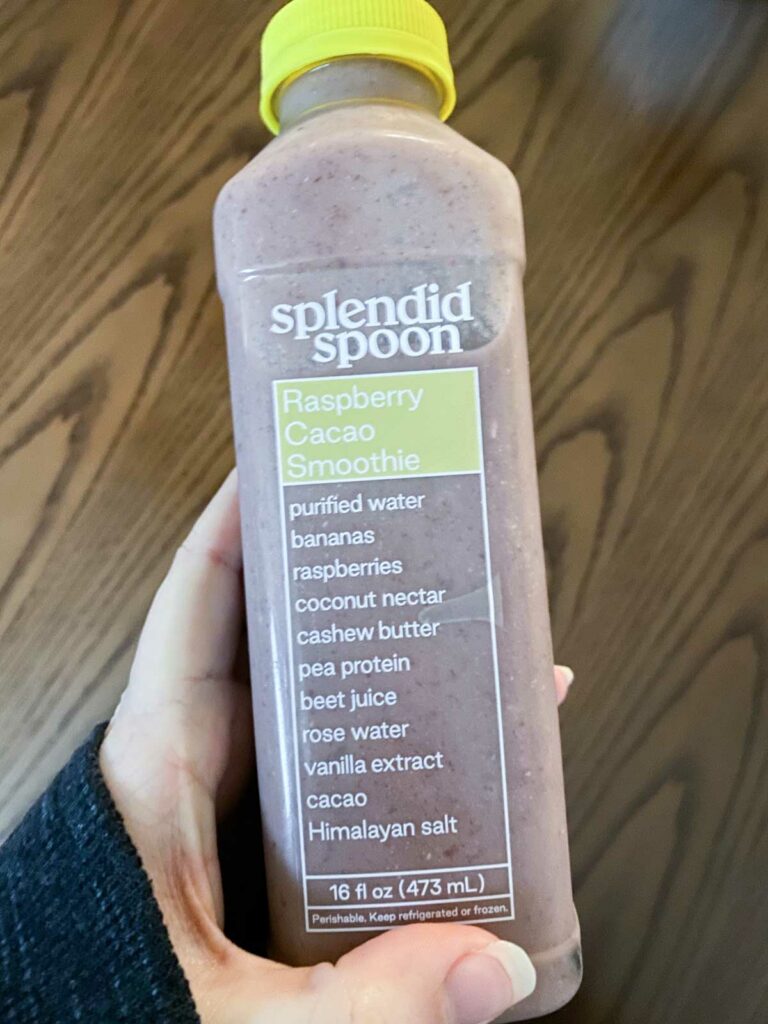 Surprisingly, my least favorite smoothie flavor was the pumpkin spice. I love a good pumpkin spice latte, so I expected this to be my favorite.
I coordinated my delivery while I was traveling, when I knew I wasn't going to have access to a full kitchen or time to cook much while staying in my AirBNB. This worked out well for grab-and-go breakfasts, and easy lunches or dinners with the bowls.
Sometimes I ate the bowls right out of the packaging, which also saved on doing dishes!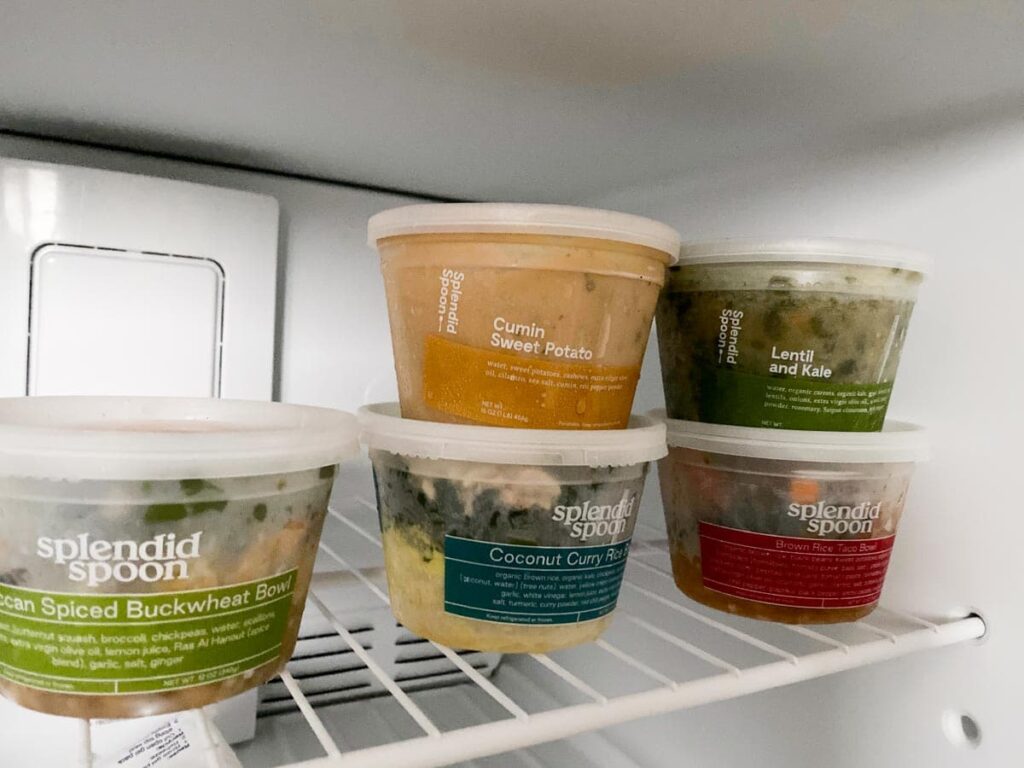 The flavors of bowls I tried were:
Moroccan Spice Buckwheat Bowl
Cumin Sweet Potato
Coconut Curry Rice
Lentil and Kale
Brown Rice Taco Bowl
My favorite bowl was the cumin sweet potato. Cumin is one of my favorite spices and sweet potato is one of my favorite vegetables, so this was no surprise to me here!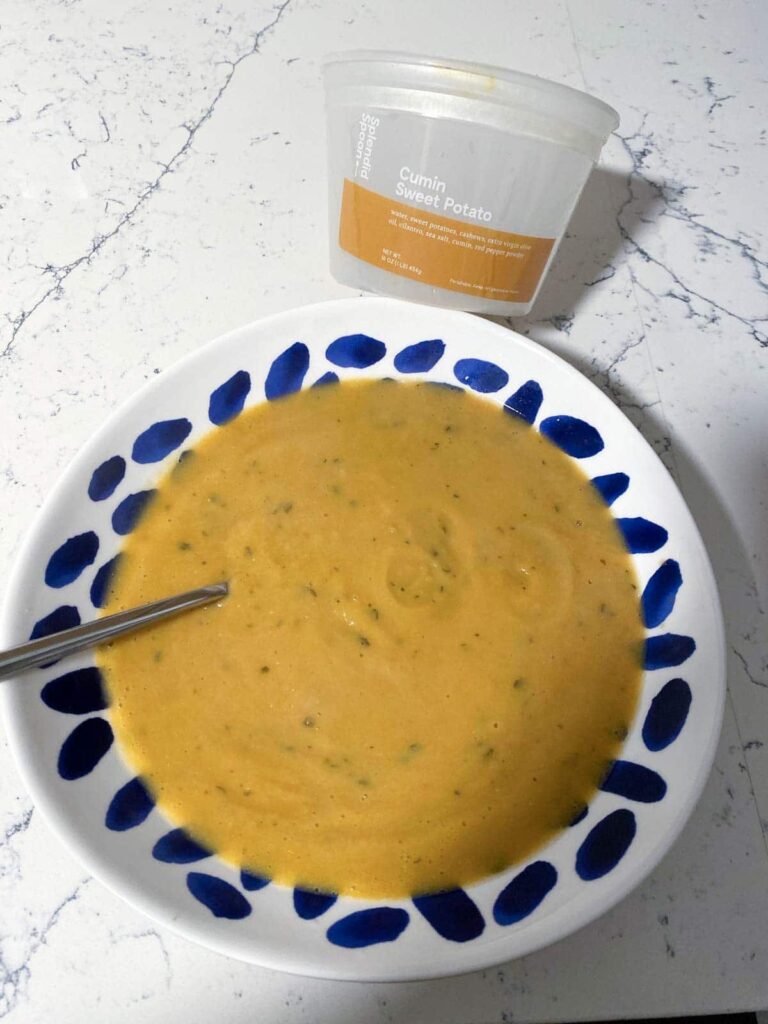 My second favorite bowl was the coconut curry rice bowl. It had a lot of greens which I appreciated!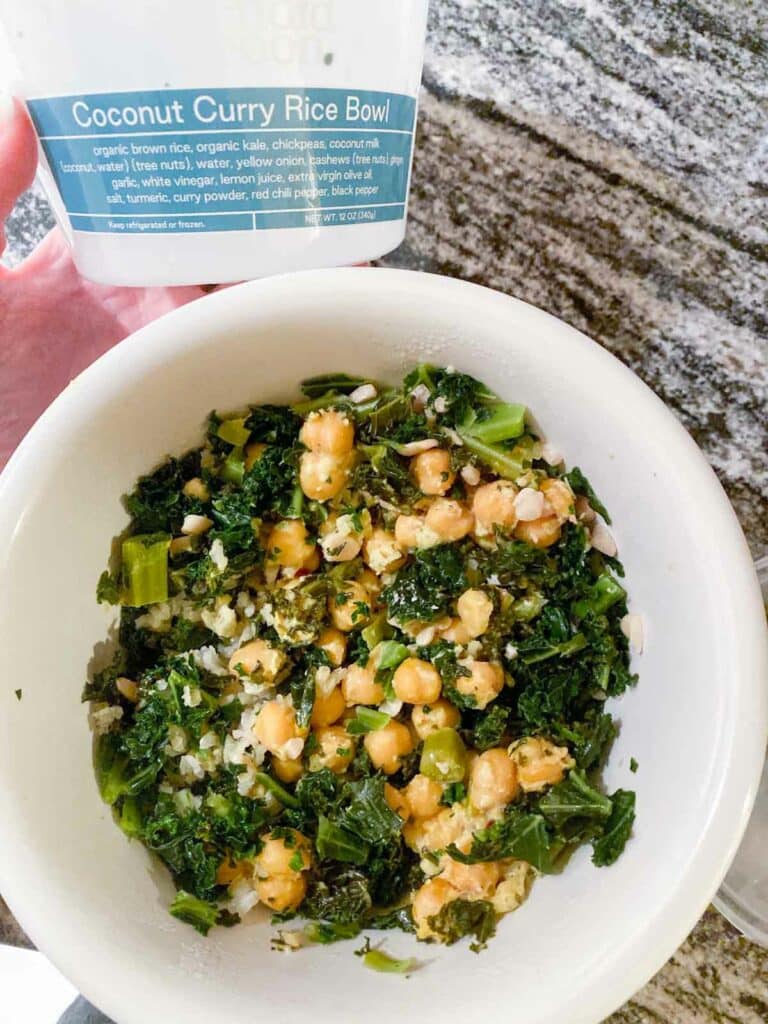 Dinner (Noodles):
Love that Splendid Spoon now has noodle options that still fit in the gluten free and vegan category! So far my favorite has been the green curry noodles, which definitely have a little kick to it and satisfy my craving for Thai food without having to order out. I also like that you can heat it up right from the bowl, and no need to do dishes.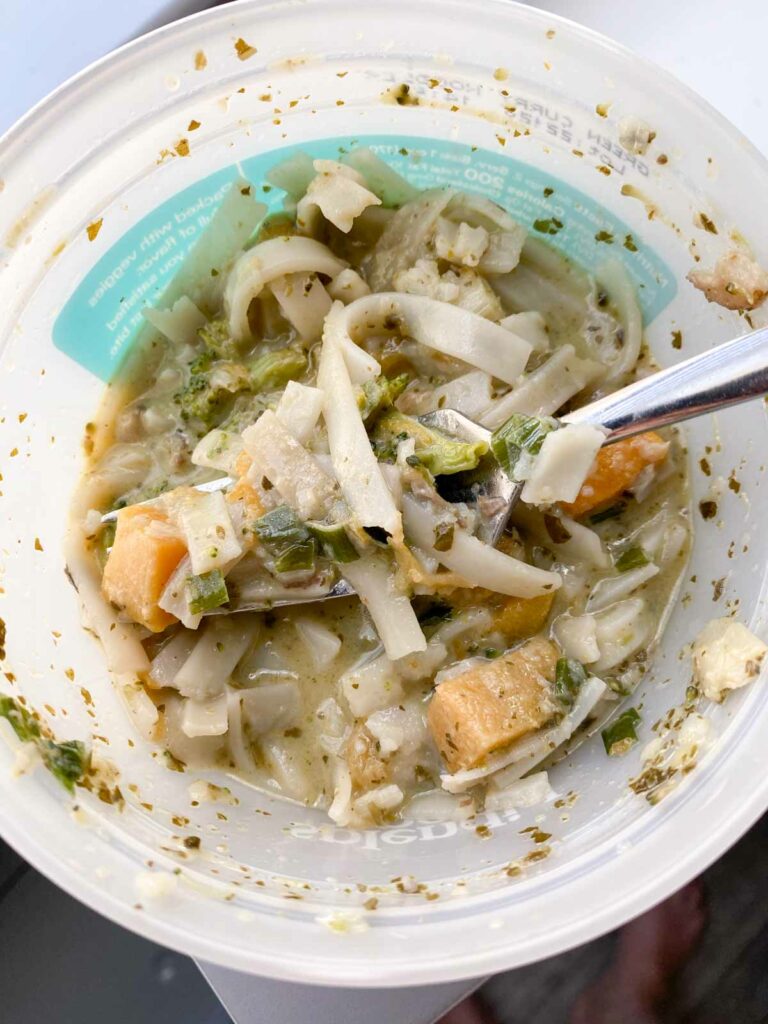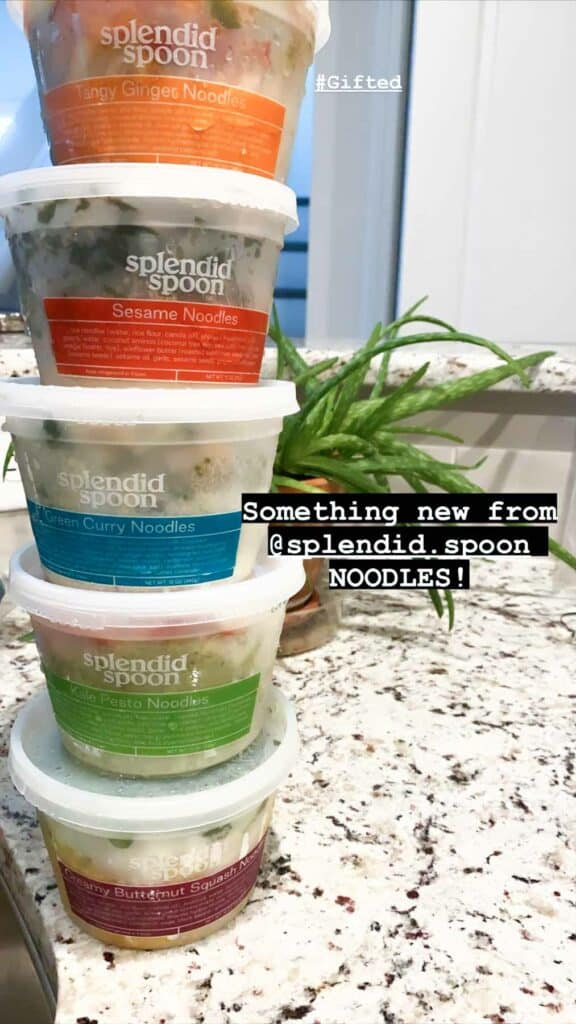 Review Summary
Overall, Splendid Spoon is a perfect solution if you're looking for a vegan and gluten-free, ready-made meal delivery. The fact that they offer the option for smoothies for breakfast is also a plus.
They all have clearly labeled and minimal ingredients, which I love.
And they are continuing to innovate and expand their flavors, like with their new noodle dishes.
While not all of the flavors are ones I would order again, it is fun to try their range of options and find your favorites. I used this service while I was traveling to a different city and busy working during the day, which really reduced my cost of eating out and also time spend worrying about what to eat.
The portions are not huge but were filling enough for a meal. (Though keep in mind the nutrition facts are based on 2 servings per bowl.)
I do also appreciate that Splendid Spoon is focused on sustainable packaging!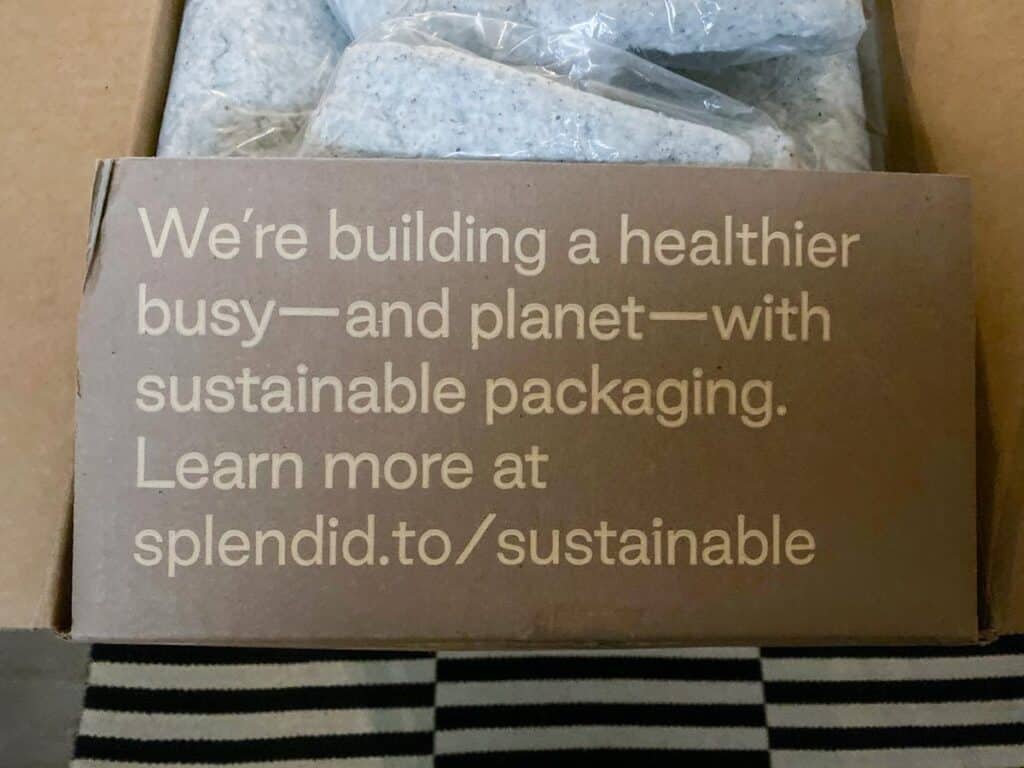 Ready to check them out? Use the link here to get $10 off your order!
Which Splendid Spoon flavors will you try first?! Let me know on Instagram by tagging me @trialandeater or #trialandeater!