Welcome to Episode #5 of my food fails!
At least, the ones I post on the internet. I seem to post these every 6 months or so but trust me, there are a lot more fails that no one ever sees!
See Episodes 1, 2, 3 and 4 for more.
And if you want actual recipes instead, might I suggest the chopped caprese salad (which ironically also includes a #failed picture too!) .
I was cleaning up some old photo files on my computer and came across a few GEMS from the early early days of my food photography journey.
This one, taken at night time with an oven light overhead. These are supposed to be 60 minute rolls but somehow always take 3 hours. One day I might post the recipe anyway because they are actually delicious.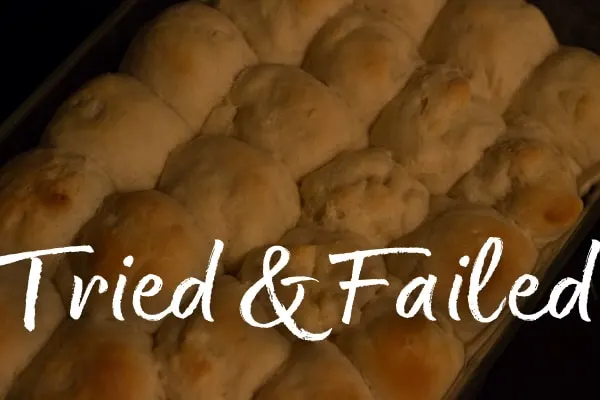 And this one, obviously also taken in the dead of night with no regard to presentation. I was attempting to make coconut chocolate heart candies without added sweetener, which only added them to the trash.
(Luckily there are these pomegranate chocolate candy bites that DID work out.)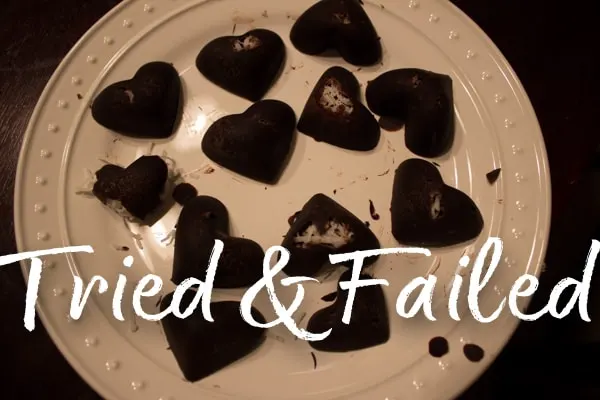 A friend of mine once had me over for dinner where she made an eggplant pineapple stir-fry with a Japanese sauce. It was DELICIOUS when she made it, and NOT when I made it. Also, serving white rice on anything other than white plates is another lesson learned.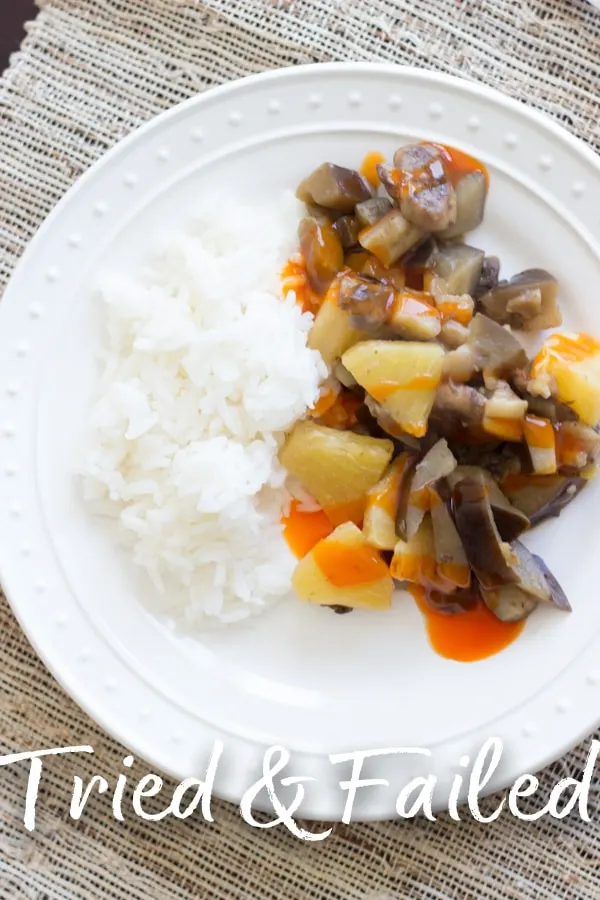 How do you feel about kiwi + chocolate? Besides the fact that I put these in the freezer and then completely forgot about them until they were freezer burned. Maybe a re-do for the future?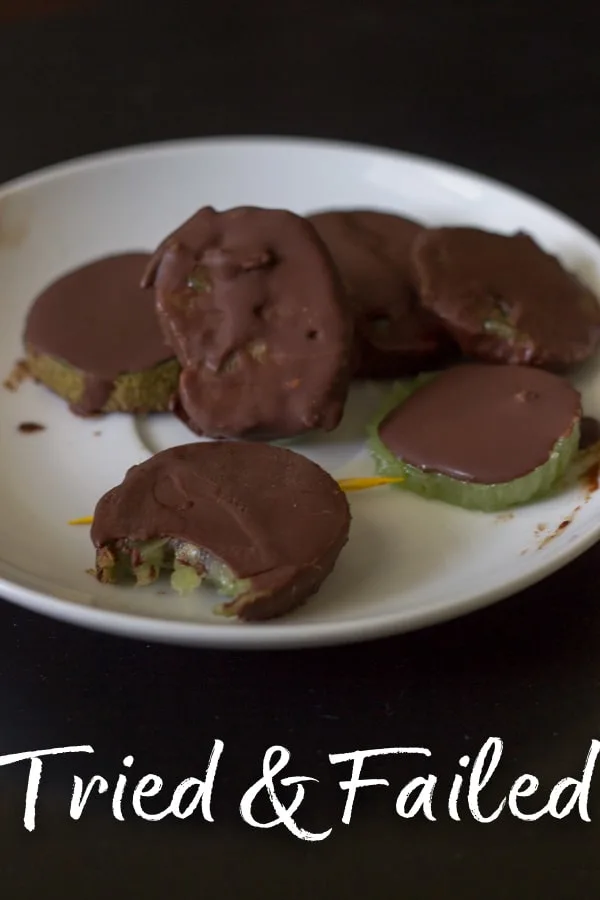 I make a lot of bread (challah, anyone?) but a good, sliceable sandwich bread is not my expertise. See exhibit #1.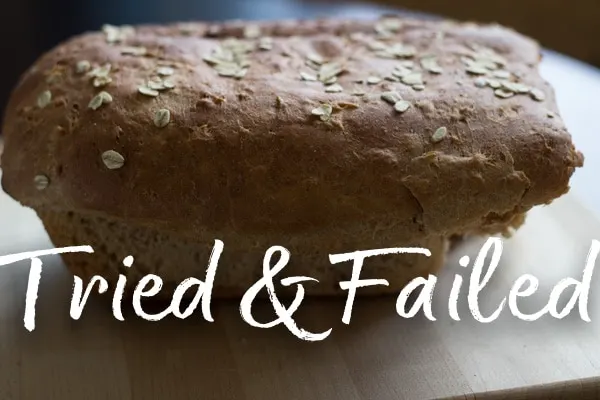 I actually re-tried this thinking it was just the wrong baking pan, and it looked a lot prettier on the outside…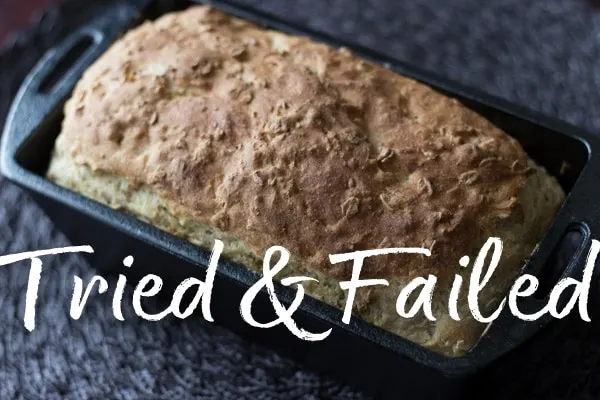 But still did not look like any sandwich bread I've ever seen on the inside.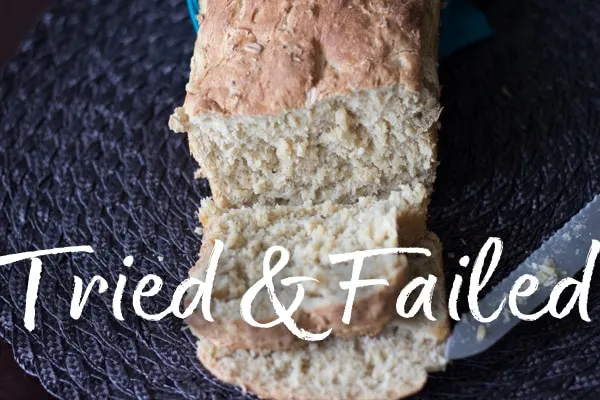 Moving on.
Blueberry and/or chocolate oatmeal muffins?! Yes, please! Oh but wait, I lost the recipe.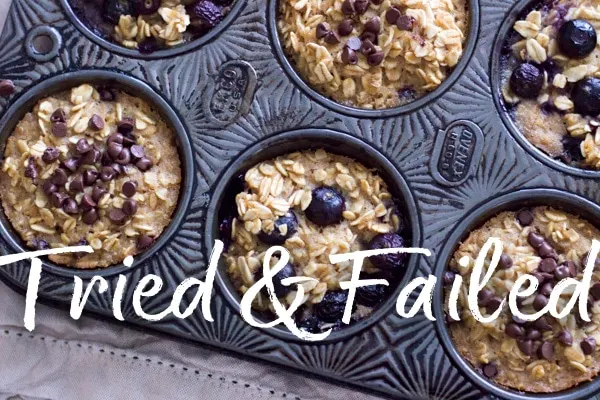 Pineapple fried rice! Used to be one of my go-to orders at Thai restaurants. But pineapple fried … cauliflower rice?
While I actually have made a good cauliflower rice dish before, pineapple + cauliflower just ends up in a soggy mess. I don't often have to throw away entire batches of food, but this was one of those times.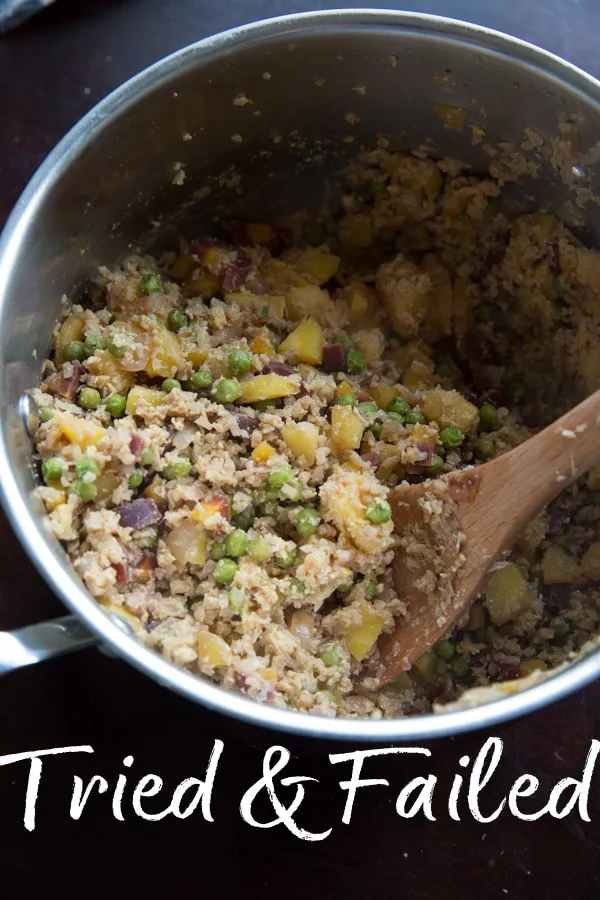 Sweet potato stacks. These are supposed to be cute little appetizers you can eat off a toothpick and flavor with fresh herbs. No matter how many times I tried, they were always half burned and half under-cooked. (Clearly this is a recipe for a mandolin.)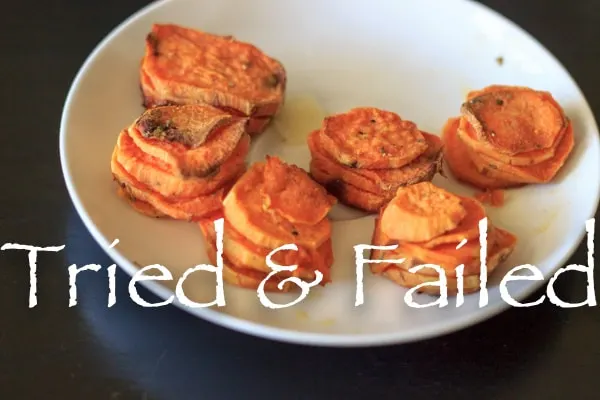 Let's end on… DIY Reese's eggs! Only the best version of Reese's there is. EXCEPT when I try to cut back on the sugar and make them "healthier."
While I have one pretty picture of the chocolate, the end result was not exciting. Don't mess with Reese's eggs.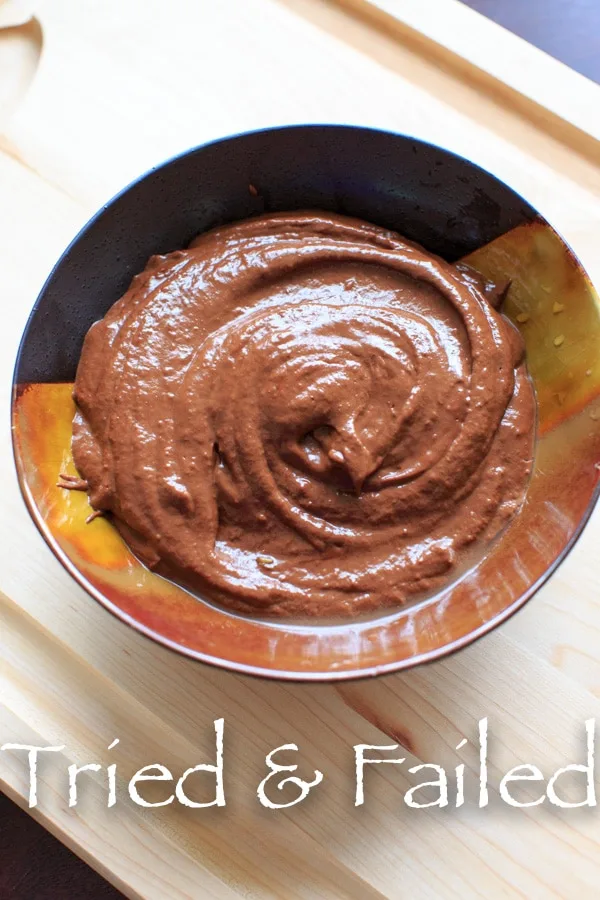 I hope you enjoyed reading some of my recipe fails. See you next time!