As an Amazon affiliate, I earn from qualifying purchases.
A review of the healthy chip alternatives from Snacklins! Five flavor options available – and you wouldn't even know they are all vegan, dairy-free, and gluten-free. Read more about them and get an exclusive discount code here!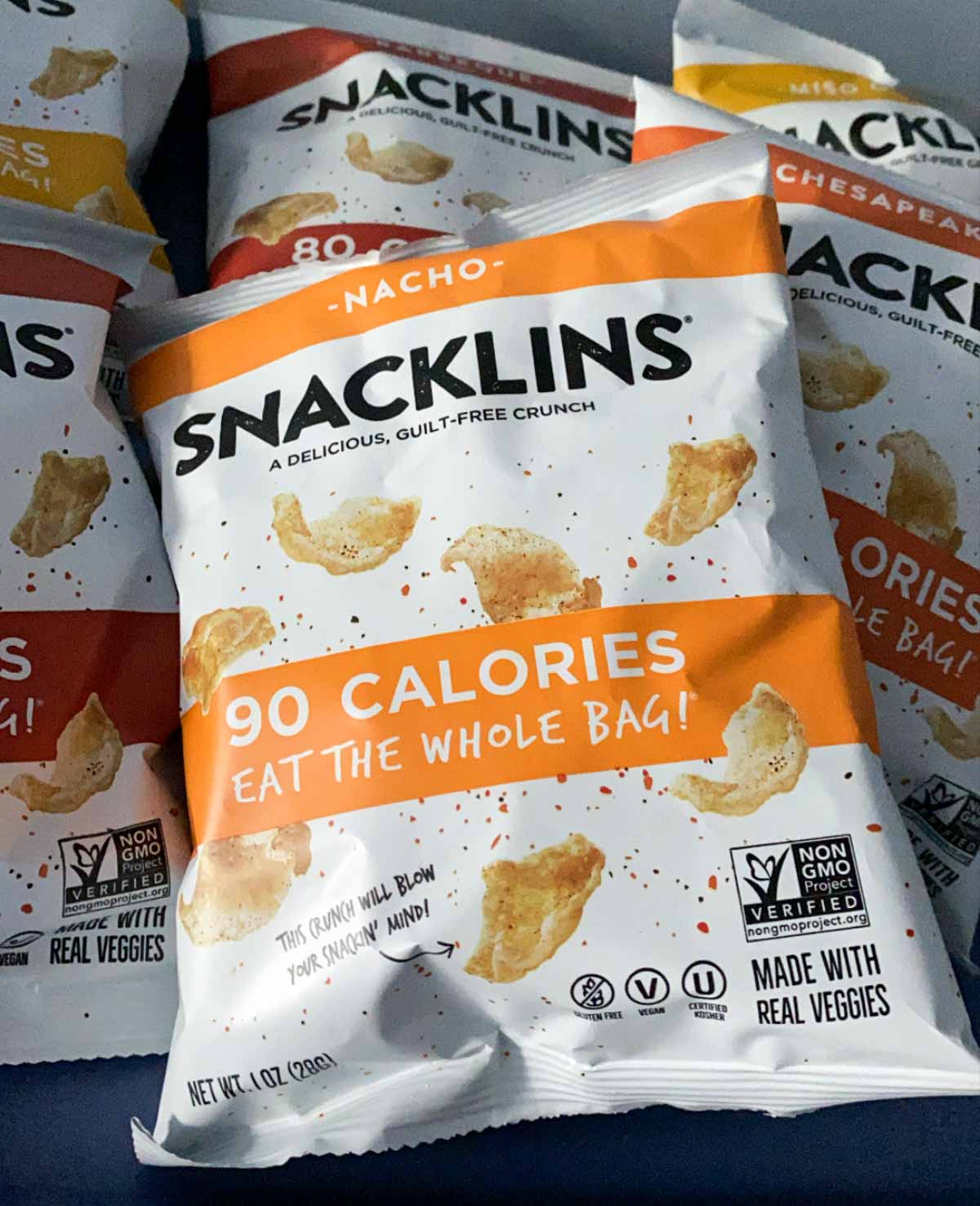 We're always on the hunt for healthier snacks, and love when we come across a vegan brand like Snacklins that makes puffed "chips" from real veggies!
Each bag is only 80 to 90 calories, and not only are they gluten-free friendly, they are also paleo-friendly, Certified Kosher and non-GMO.
Apparently they are supposed to be like "Cracklins" which are pork rind chips.
I've ever eaten "the real thing" so I can't comment on if it tastes like that, but it's amazing they came out with a vegan substitute for people who want to replace that snack.
The base chip is made from actual vegetables – yuca and mushroom – and each flavor is then seasoned with with different spices and onion. Simple ingredients, which we love!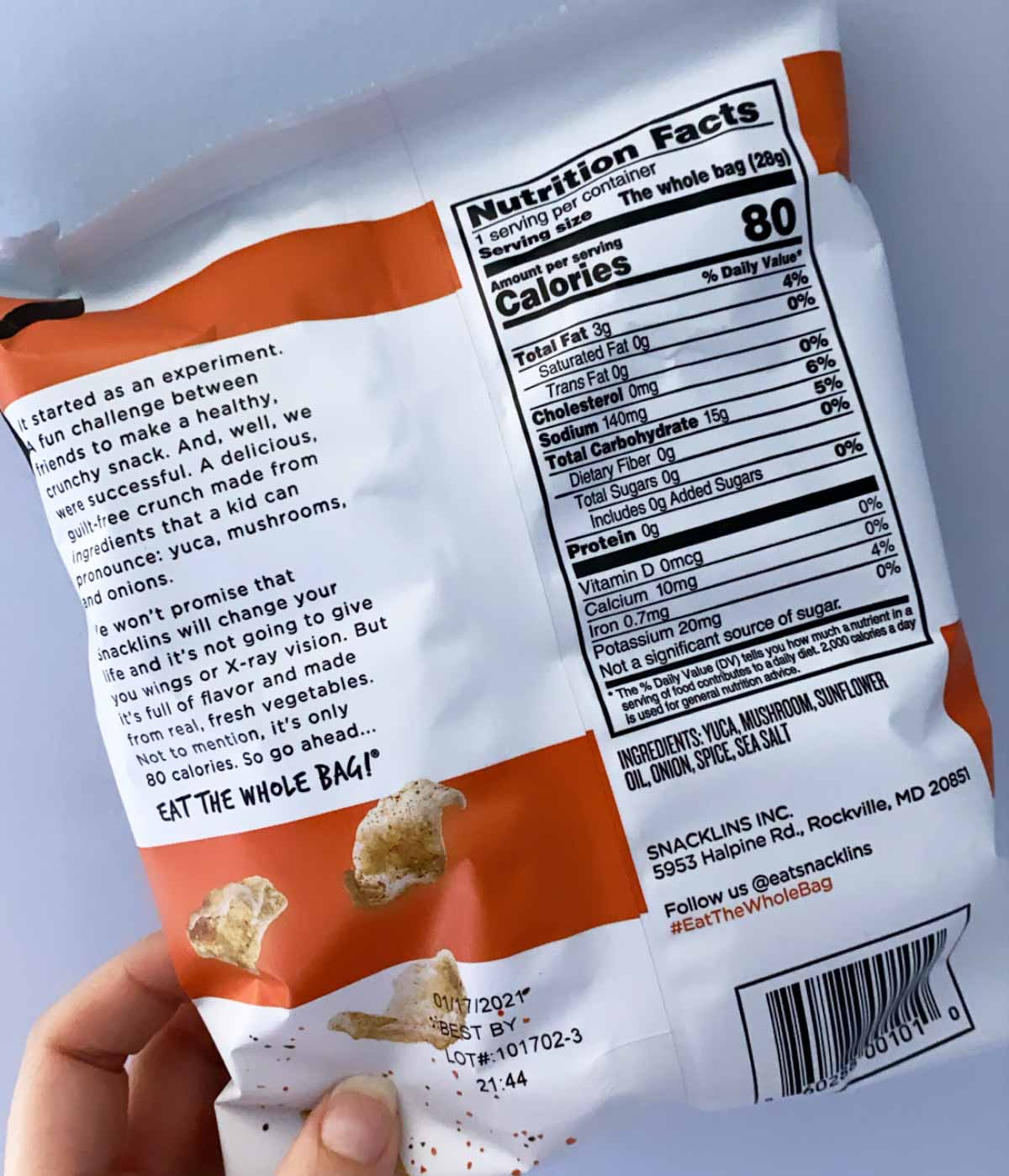 The Flavors
Barbeque – This is their "All-American" classic flavor, seasoned with hints of cumin and paprika.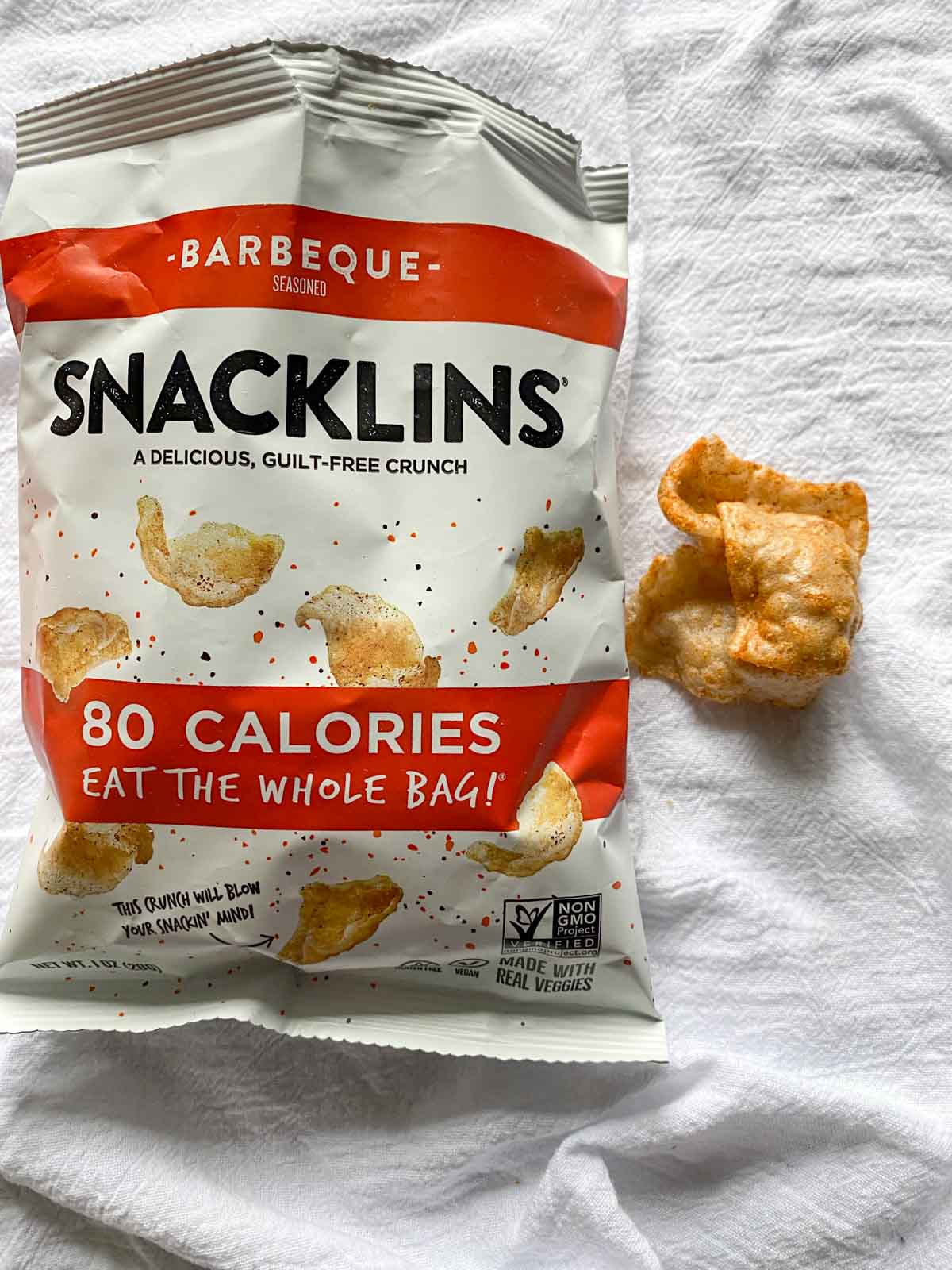 Chesapeake Bay – Zesty, spice-forward blend from the Mid-Atlantic.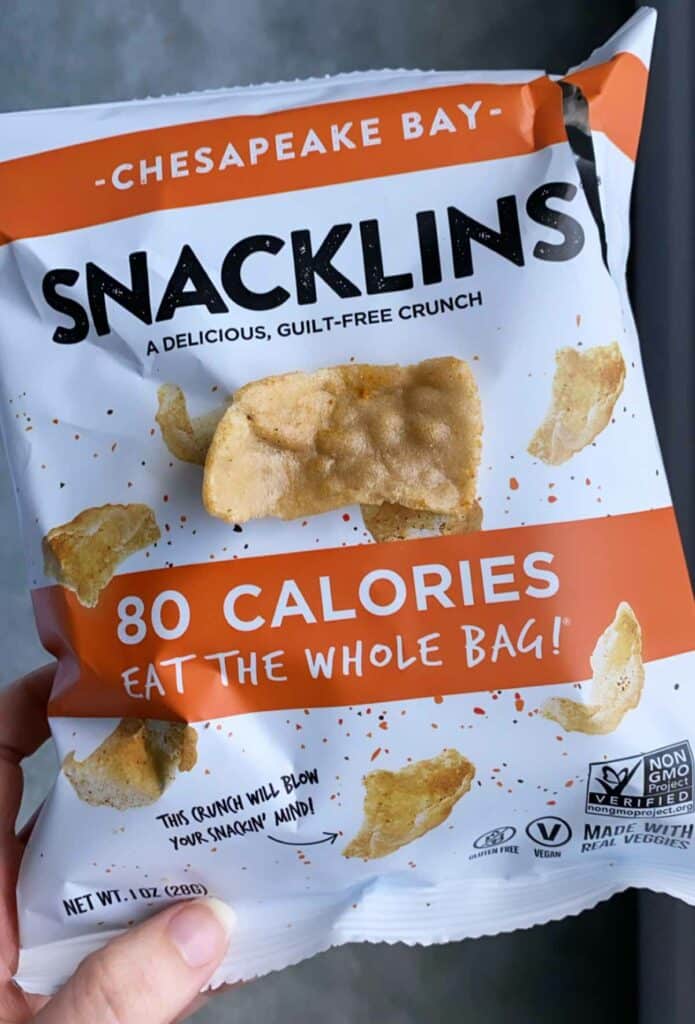 Nacho – the taste of cheddar cheese with a twist, but (like the other flavors) actually vegan and dairy-free.
(Hint: they achieve this with nutritional yeast!)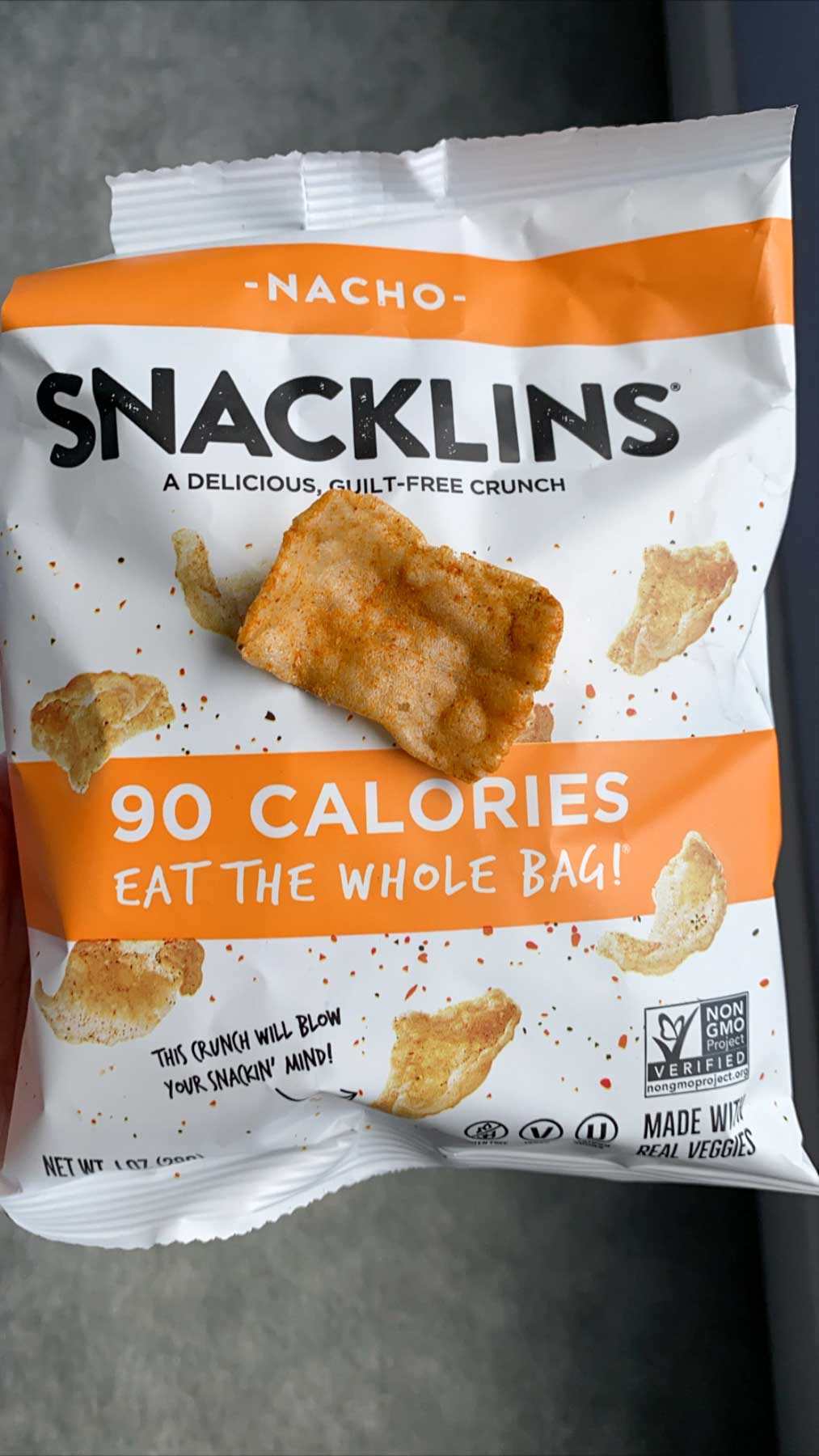 Teriyaki – a little sweet and a little salty
Cinnamon Churro – their latest release, and first sweet flavor!
They all have a satisfying crunch and with each flavor it's easy to eat the whole bag and not feel bad about it. Most of the flavors are subtle, with the heaviest "spice" coming from the nacho flavor.
Review Summary
When you get that crunchy snack craving, Snacklins are a great healthy alternative to your standard chips.
If you're looking for a replacement to Hot Cheetos or something, these are probably not your snack (though check out the list of healthy Cheetos alternatives I wrote about for that), but since these let you snack while sneaking in some extra veggies, they are a win in my book!
The easiest place to buy Snacklins is on their Amazon store.
And at just around $2 a bag, they are a great deal. They also offer some variety packs and sometimes limited edition boxes with fun bonus items.
Because of their affordability and good ingredients, they are at least worth a shot. Which flavor will you try first?
Want to see more of our favorite vegetarian and vegan products? Click here to see all our reviews and make sure to sign up for our emails!