Do you like CHEETOS snacks, but are looking for a healthier alternative? Below are some options we've tried that have better ingredients, some of which are even vegan!
This post contains affiliate links, which means I may receive a small commission if you make a purchase after clicking on my links. As an Amazon affiliate, I earn from qualifying purchases.
First, let me answer the question: Why would you want a Cheetos alternative?
If you are trying to eat clean(er), Cheetos are not right for you! Just take a look at the ingredients for regular puffs and the U.S. version of Hot Cheetos below. (Hot Cheetos in the UK have different ingredients and are even vegan, but that's a story for another day.)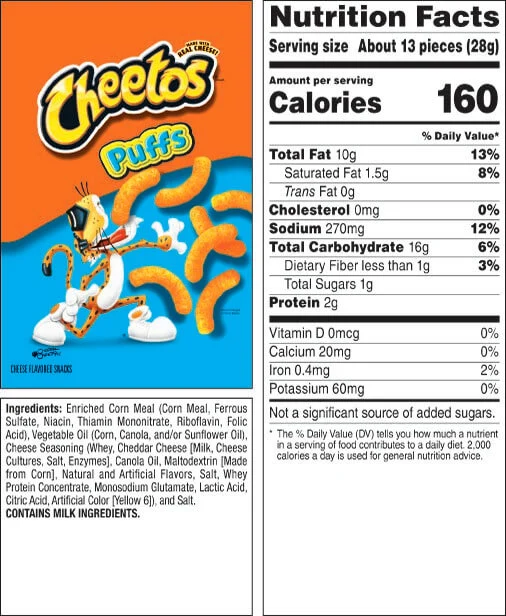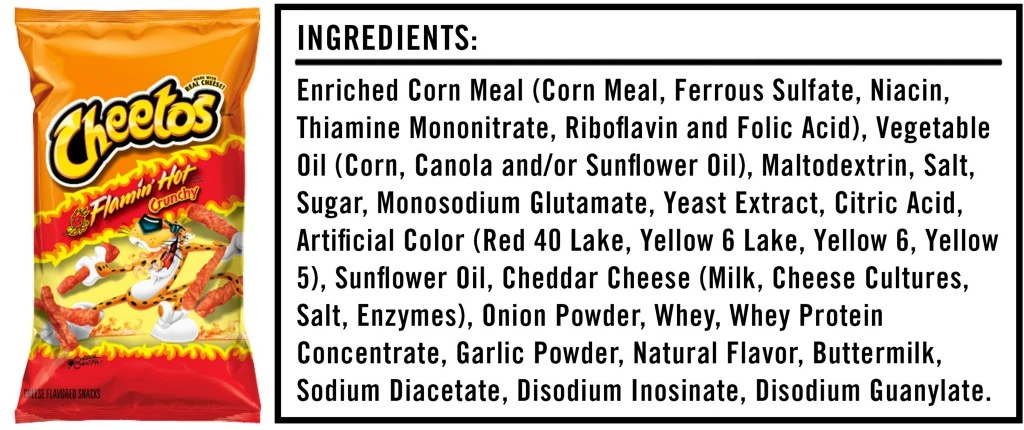 Dyes, artificial flavors, enriched corn meal, did I say DYES, no nutritional value…. no thank you.
P.S. Did you know that American version of Cheetos aren't even considered vegetarian? This is because they use animal rennet (instead of microbial rennet) in their cheese. (source.)
So, here are some Trial and Eater approved alternative options for your next Cheetos craving.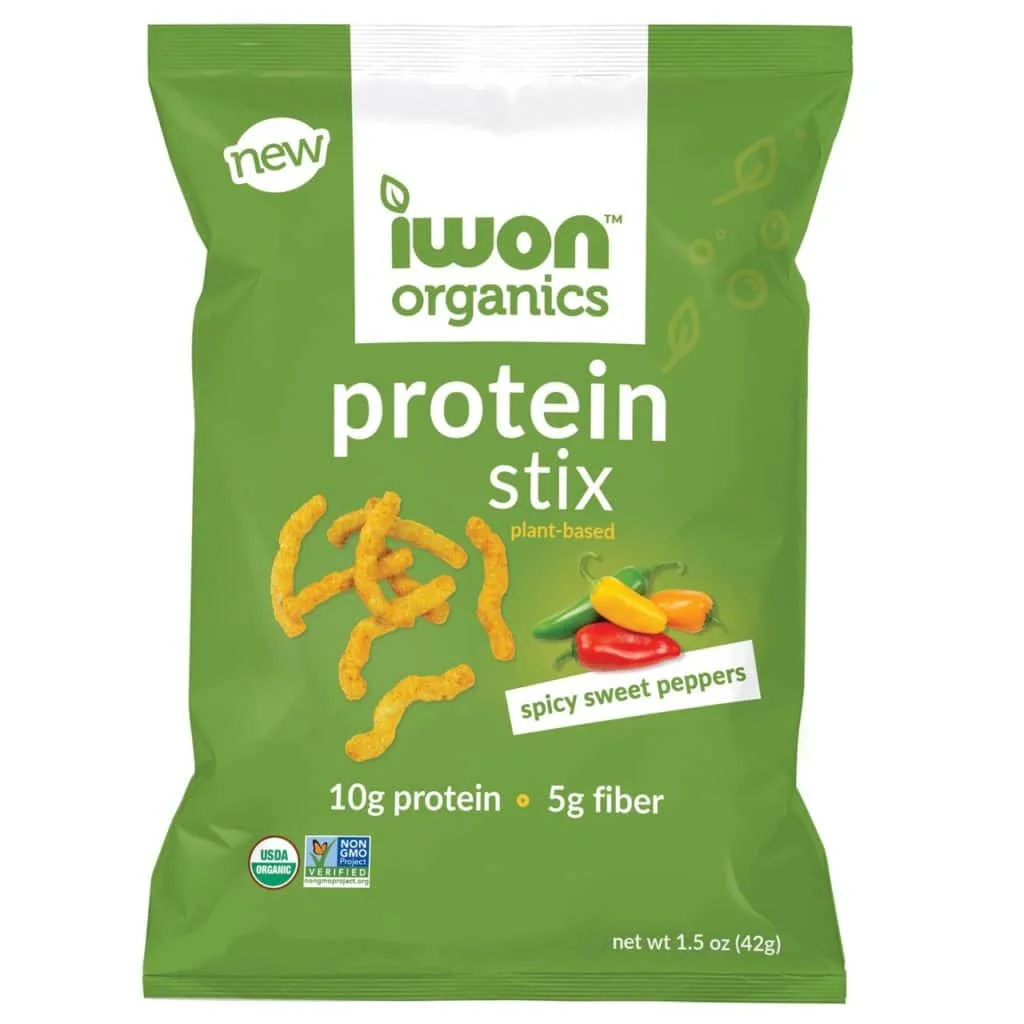 iWon Organics – iWon makes protein snacks in a variety of flavors (some are even plant-based!). They have options for the crunchier "stix" as well as their "puffs" and have traditional flavors like cheddar cheese or jalapeno, but also creative flavors like nutless PB and jelly!
Each bag has 10 grams of protein and 5 grams of fiber, USDA organic. Most of the flavors are vegan but double check the flavor you want if this is important to you, as there are some that contain milk.
Where to Buy: Amazon (Nachos Cheese Protein Stix // Plant-Based Red Pepper Protein Puffs (Good replacement for hot cheetos!) or their website! Save 25% on either place with code "IWONAMB25"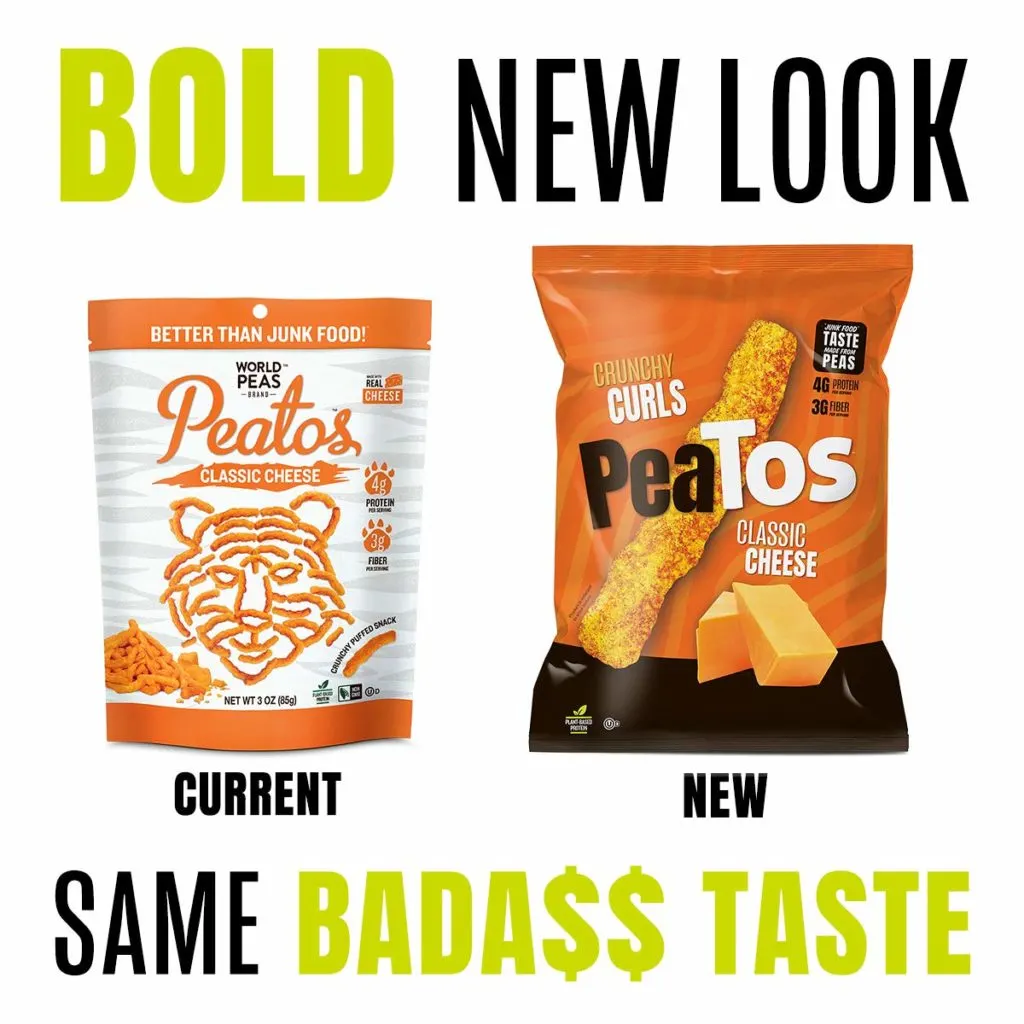 Peatos – "Junk food" without the junk – flavors like Classic Cheese, Fiery Hot and other options like Ranch. Peatos are gluten-free as well as dye-free and non-GMO. The classic cheese is made from real cheese, but the fiery hot is vegan!
Where to buy: Amazon or Peatos.com
Hippeas – organic chickpea puffs! They have a range of flavors like White Cheddar, Sriracha Sunshine and Nacho Vibes. All organic, gluten-free and vegan!
As an example, their "Nacho Vibes" flavor has the ingredients: Organic Chickpea Flour, Organic Rice Flour, Organic Sunflower Oil, Organic Seasoning.
Where to buy: Amazon or Thrive Market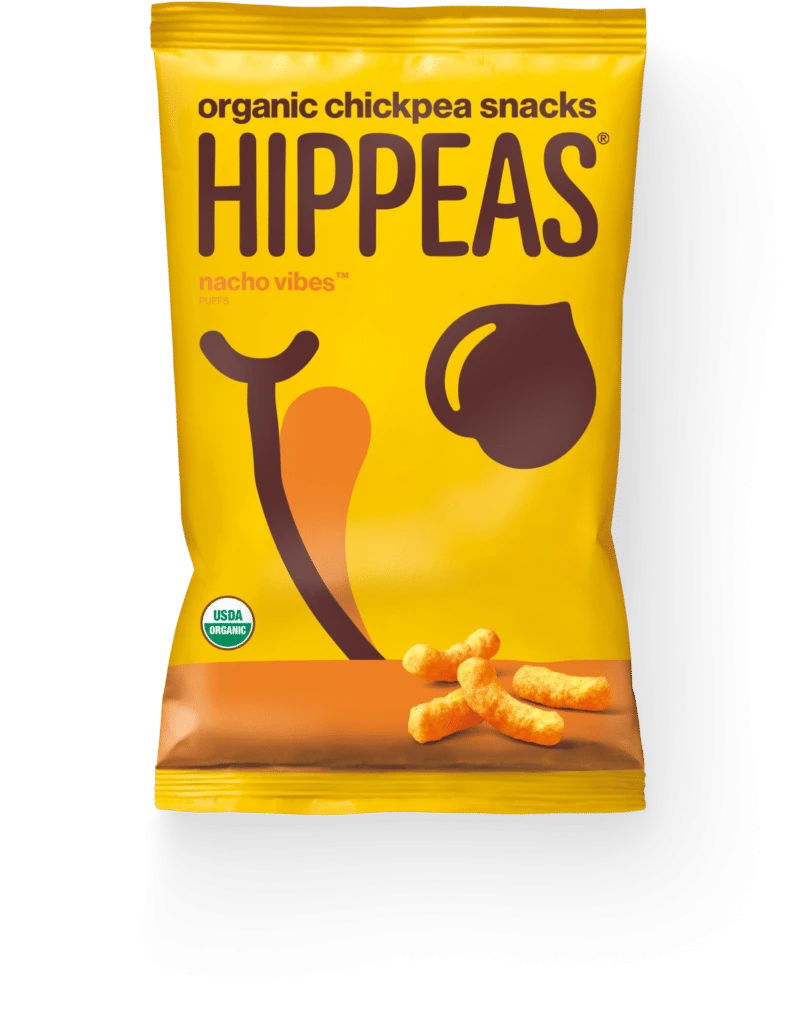 Vegan Robs – they have several kinds of puffs snacks made from other vegetables (cauliflower, anyone?) but their dairy-free cheddar puffs are the closest to Cheetos!
They are certified gluten-free, dairy-free, vegan.
Where to buy: Amazon or Thrive Market
Have you found other healthy alternatives for Cheetos that you love? Share them with me in the comments so I can check them out too!
Other "healthier options" lists you might like: Reese's alternatives.
Want to see more of our favorite vegetarian and vegan products? Click here to see all our reviews and make sure to sign up for our emails!