The Skinny Dipped Products
Skinny Dipped Almonds
Dark Chocolate Cocoa – like most of the varieties, they offer them in mini bags and resealable pouches. This is the most subtle of the flavors and perfect if you don't want it too sweet.
Dark Chocolate Mint – tastes kind of like a thin mint cookie!
Dark Chocolate Peanut Butter – this one is my favorite! Any peanut butter chocolate fans will love this.
Dark Chocolate Raspberry I'm not a huge fan of the raspberry, but if you like a fruity hint this could be a good one for you to try.
Dark Chocolate Espresso – why not get your kick of caffeine this way?
Not pictured: Lemon Bliss Almonds, which is surprisingly one of my favorites! I'm not a huge lemon dessert fan but this flavor is the perfect balance, and they use a yogurt coating instead of chocolate.
Skinny Dipped Cashews
If cashews are more your thing, they have fun flavors for chocolate cashews as well! Dark chocolate salted caramel is my personal favorite, and they also make a dark chocolate cocoa.
Skinny Dipped Peanuts
Skinny Dipped now makes peanuts! I love the peanut butter and jelly skinny dipped peanuts – if you like PB&J sandwiches, you'll love these too. Made from premium Virginia peanuts and 5 grams plant protein.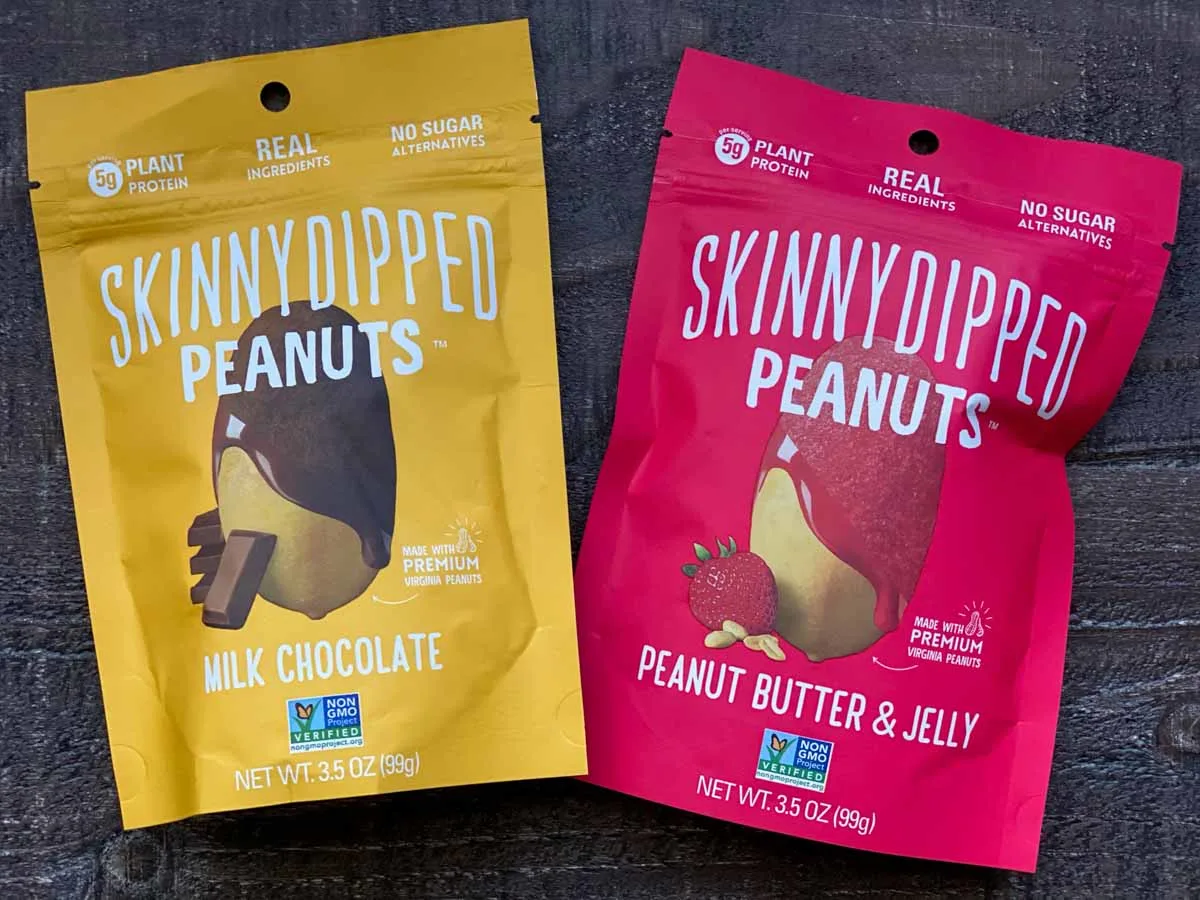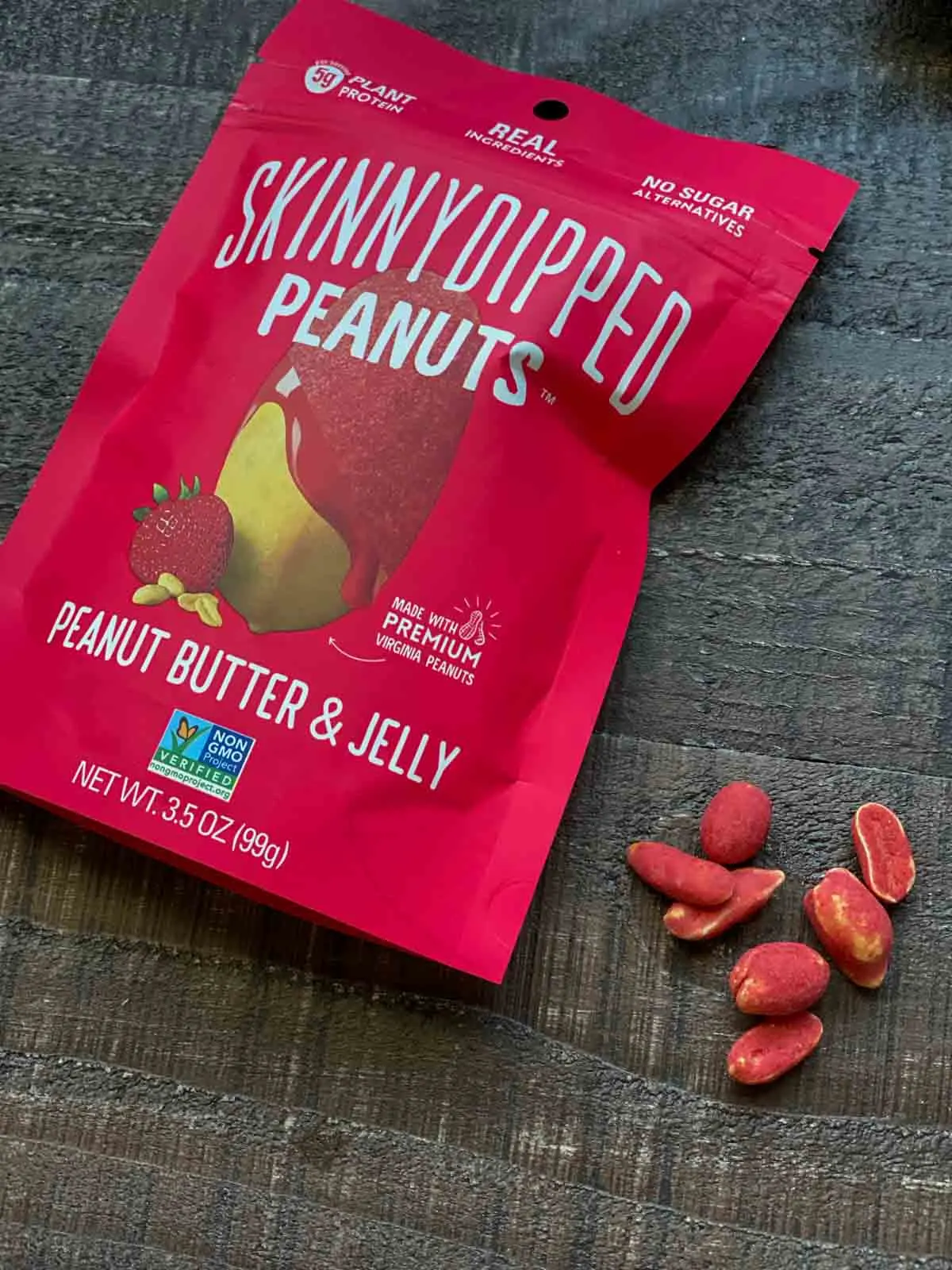 Skinny Dipped Review Summary
Skinny Dipped was started by a mom, her daughter and two of her daughter's friends in Seattle, Washington.
The name "Skinny Dipped" comes from the fact the almonds and nuts are only very lightly coated with chocolate. Less sugar, but still same great taste.
The almonds they use are PPO-free, which mean they were treated with heat to pasteurize instead of propylene oxide (PPO), a fumigant. I didn't even know this was a thing until I read the back of the bag!
Made in small batches without artificial flavors or colors, the chocolate is ethically sourced and all flavors are non-GMO and gluten-free.
I love that they keep expanding their product line and are continuing to come out with healthier candy alternatives. They even have peanut butter cups and candy bars now!
Mini bags are available as well as larger, resealable bags mean they are perfect for any snacking or sharing occasion.
Be sure you don't keep them in a hot place as they will melt above 70 degrees F! If you order from their website during warmer months, they arrived on ice to keep them cool and melt-free.
The best way to try them out is to start with a variety pack. Let me know what your favorites end up being!
Where to Buy Skinny Dipped
The easiest place online to buy any of the Skinny Dipped products is on Amazon. Even their main website will redirect you to buy from Amazon!