This post contains affiliate links, which means I may receive a small commission if you make a purchase after clicking on my links. All opinions are my own.
A review of the Lumen device, a metabolism tracker that is designed to help you lose weight or maintain your goals. See what we think and get an exclusive promo code below!
Ready to buy and don't need to see the review? Enter coupon code Trial&Eater on the Lumen website or app to save 15% off your track. (Note: this should work on all purchases except the 1-month subscription.)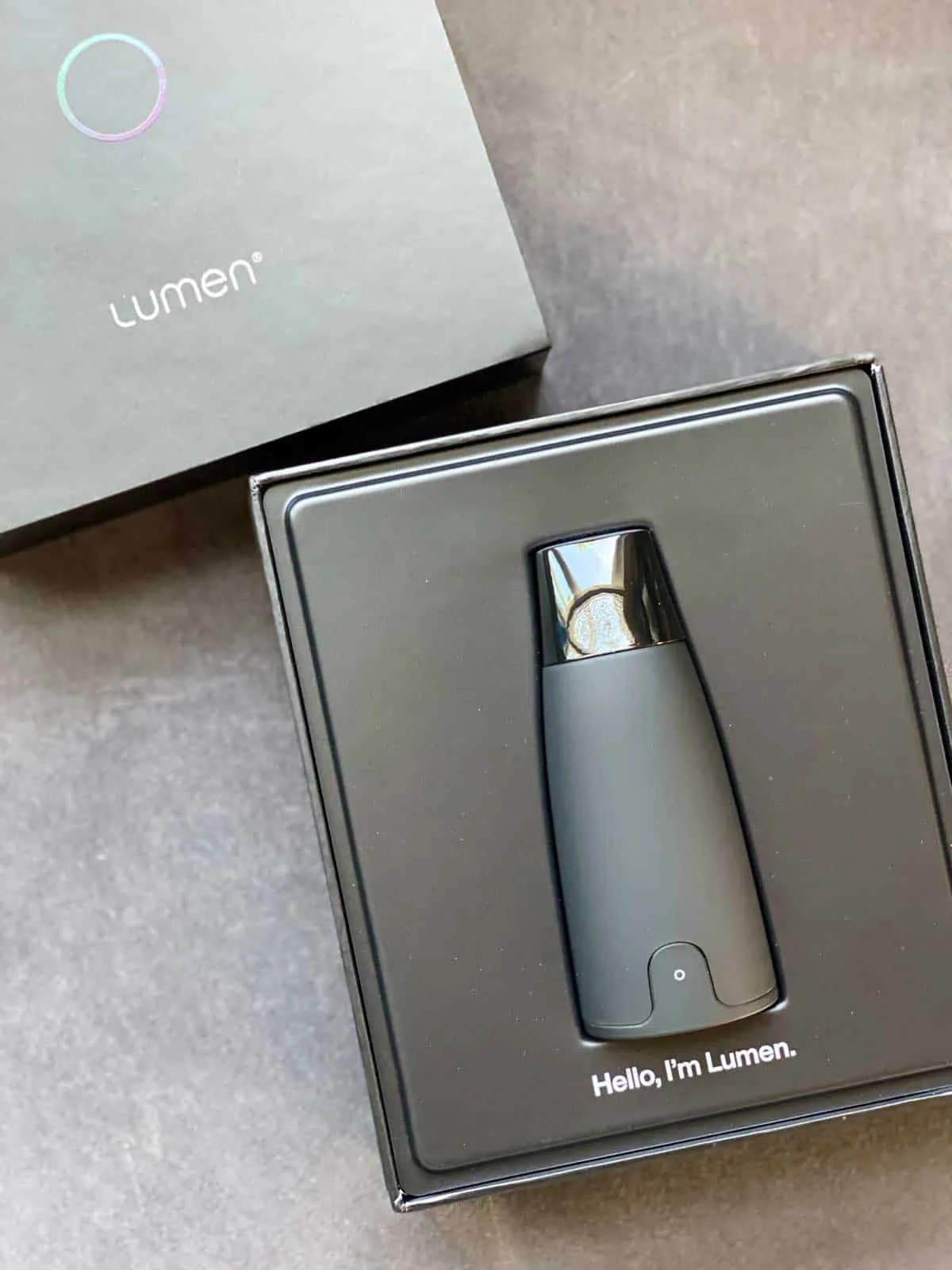 Lumen is the first exposure I've had to a metabolism tracker of any kind, and I was so curious on what it would tell me about myself.
There are several aspects to the whole Lumen technology to be aware of before deciding if this is a good purchase for you.
First, the device itself. You will need to connect this to a smart phone app in order to see any result, and you will be required to purchase a subscription plan (or what they call a "track) in order to use the app. I chose "Healthy Weight Loss" to start.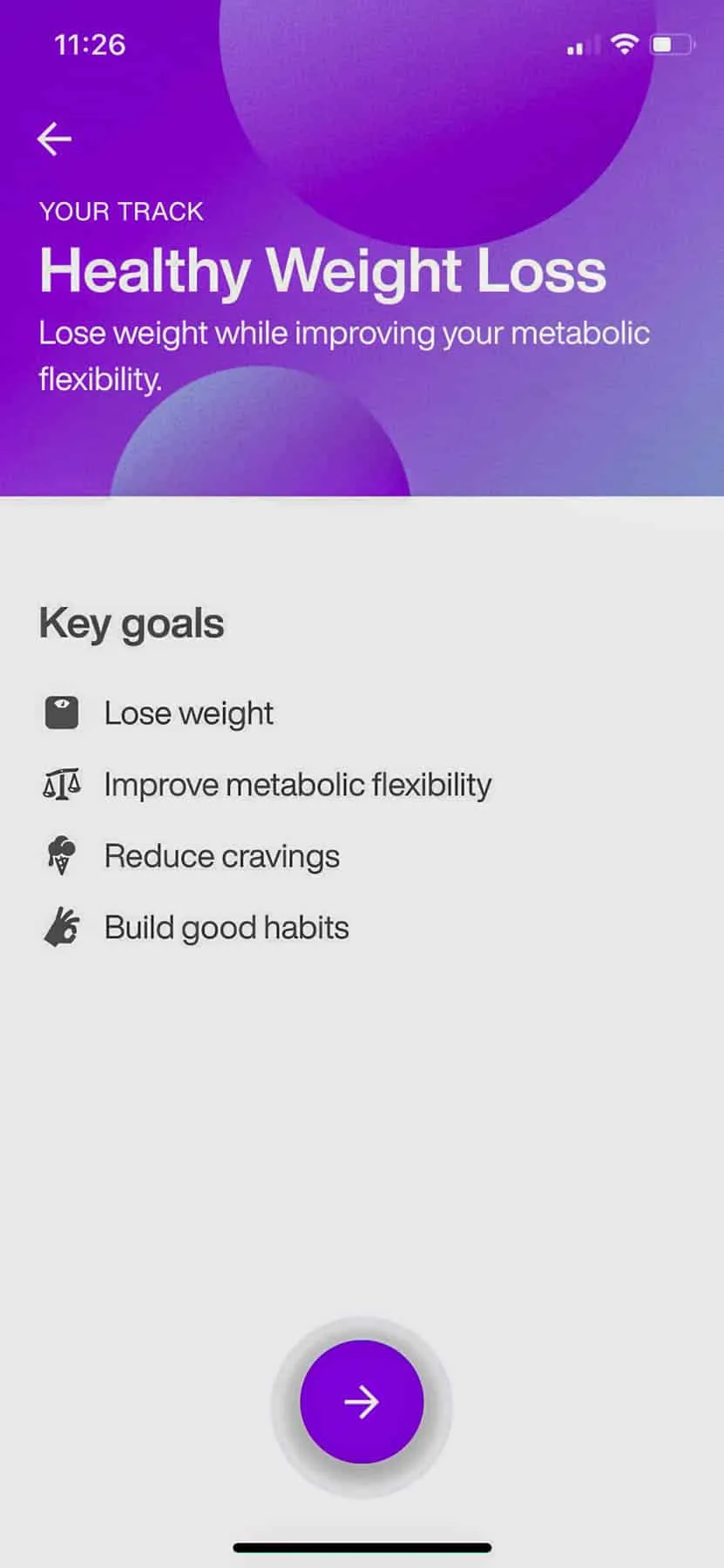 Setting up the device with bluetooth is pretty straightforward, and then you'll be able to practice breathing into the device. It will have you breathe in through the device for about 5 seconds, hold for 10 seconds, and then breathe out into the device again for 10 seconds.
What it's doing is measuring the level of carbon dioxide (CO2) in your breath to see if you are burning fat or carbs. Ideally, first thing in the morning after "fasting" overnight, you'll want to be burning carbs: or at a level of 1.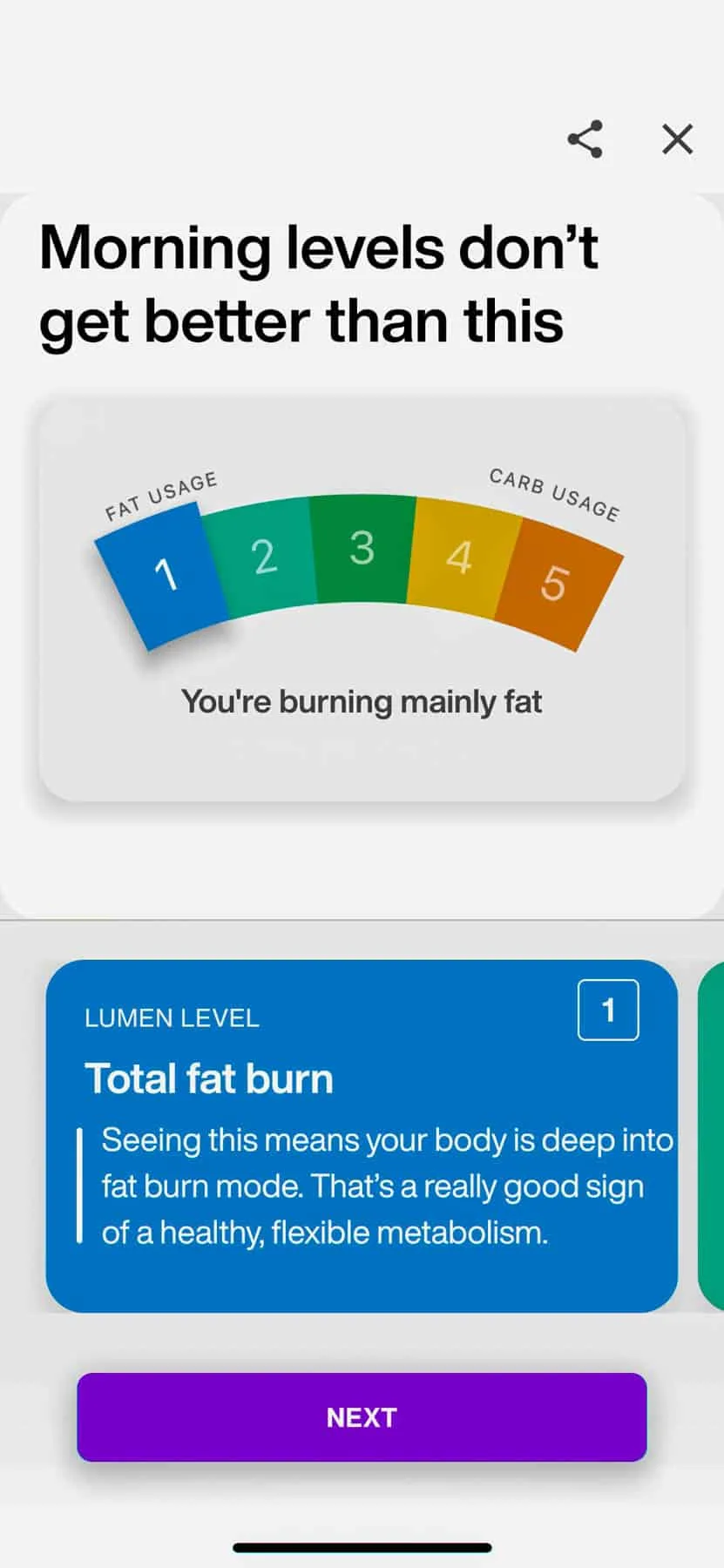 You can measure this throughout the day after meals or workouts to see how it changes based on what you eat and how you move. That is pretty cool, but it won't give you much else to work on by just analyzing your breathe.
The real way the Lumen is designed to help you reach your goals, whether that's weight loss or not, is by tracking your food in the app. It basically has you track your macros: net carbs, fat, and protein.
Of course they have some fully prepared meals available to purchase from Metabolic Meals through the app that already has the amounts spelled out for you. I don't see many vegetarian options for meals, though, and the ones that I do see take up a high percentage of daily carb allotment and are low in protein.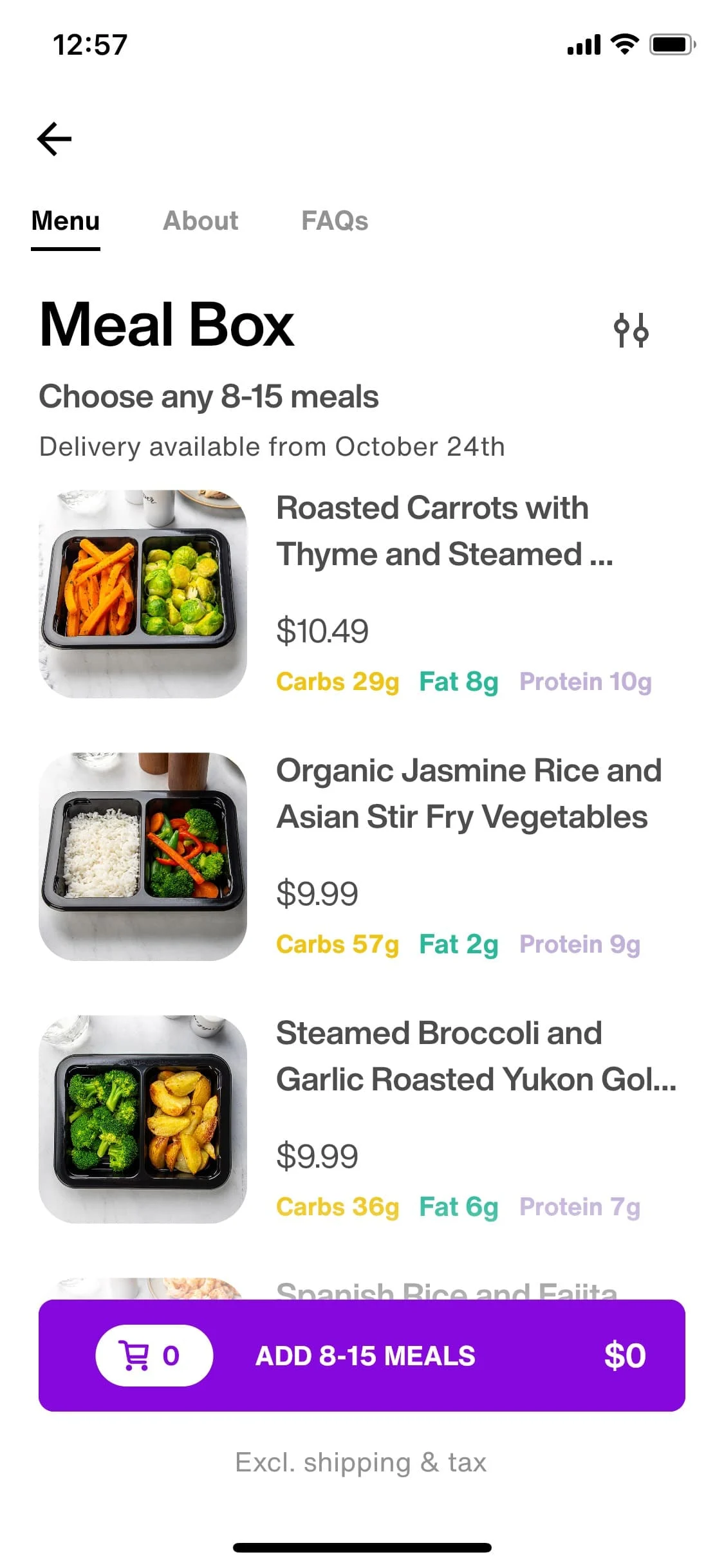 Even if you don't get the meals through them, you have the ability to track your meals and your workouts all through the app. Depending on your goals, which are based on a quiz you'll take in the beginning, the recommendations will update over time.
In general I would say I like the idea of the Lumen metabolism tracker. Though you won't get much benefit from purchasing a Lumen unless you are also tracking all your food and following their macro recommendations.
I was sent a Lumen for review purposes, but was not gifted a subscription plan. I had about 2 weeks to try out the app before being prompted to purchase one – and I decided it was not a good fit for me.
Most of my diet recently has been from Sakara meals, so I know I'm eating healthy, and tracking macros is just not something I'm interested in right now. I do wish you continue to use the Lumen device without paying for a subscription if you don't want to utilize the rest of the app features.
If you are wanting help with tracking your nutrition, this could be a good app for you to try. I could see it being really helpful for people who are tracking their workouts and meals daily, and utilizing the coaching feature. But there's not much you can do with your breath metabolism information on its own.
There is a discount code you can use to save 15% if you decide you'd like to give this a try. Just enter code Trial&Eater when purchasing a subscription. You'll need to click on "Show Order Summary" first to enter a code if purchasing on mobile (screenshot below).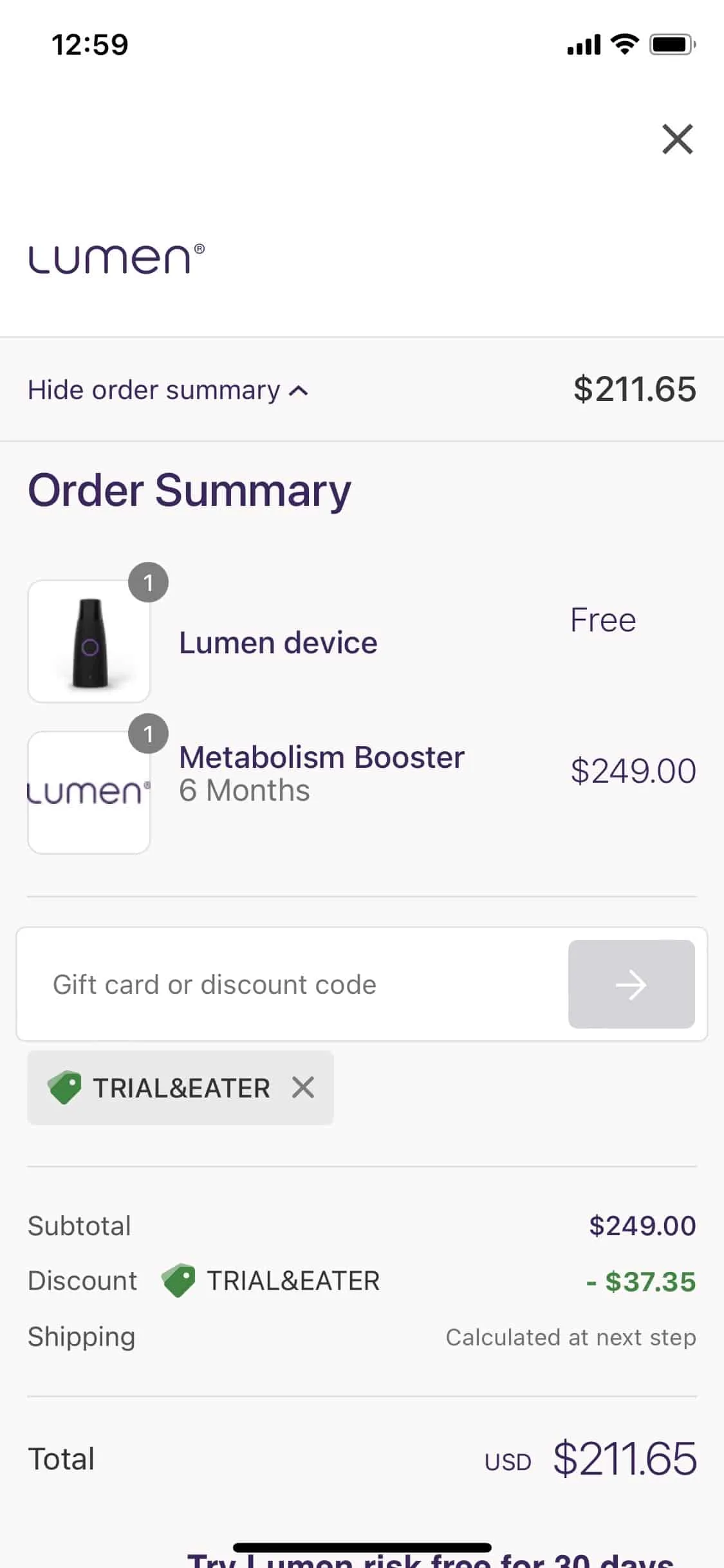 A Lumen device with a 6 month subscription is $249, and with the discount makes it $211.65. They do have a 30 day risk free guarantee.
Let me know what you think!