This post contains affiliate links, which means I may receive a small commission if you make a purchase after clicking on my links. All opinions are my own.
Ready to buy and don't need to see the review? My readers can click here and use coupon code HAMAMA get 20% off your purchase!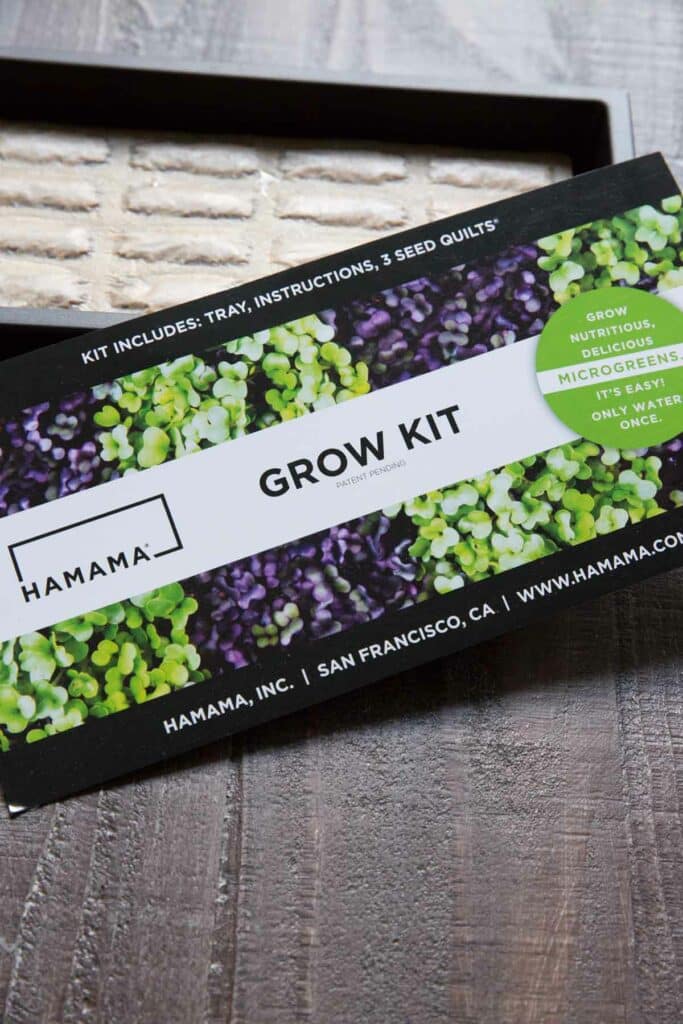 What are Microgreens?
Good question! Microgreens are basically mini versions of full-grown vegetables and herbs. These seedling versions may be smaller, but they still pack a lot of nutrition and are considered a superfood! In fact, studies have shown that the microgreens can contain up to 40 times the nutrients as the fully-grown version of the plant.
Related review: Beyond Microgreens (Freeze-Dried Broccoli Microgreens!)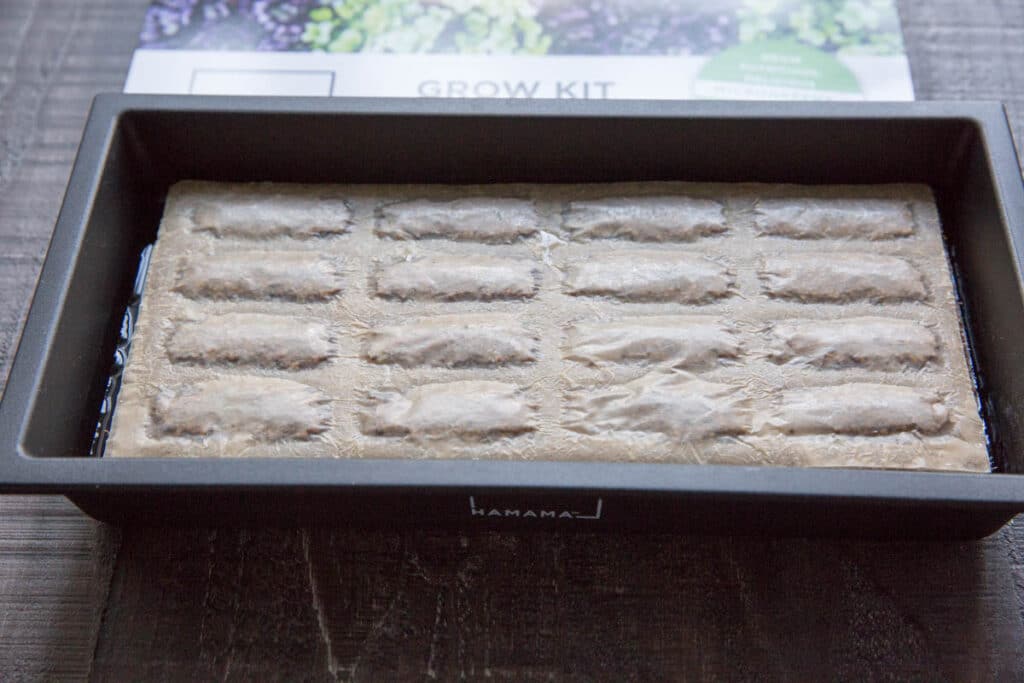 How to Grow Microgreens
Hamama kits make it really easy to grow them. The kit provides a BPA-free plastic tray that you fill about halfway with water, then place the seed quilt on top. After a few days, the seeds will start to sprout and the top layer will be ready to peel off. In about a week, you'll have fresh microgreens! It really is that easy.
The Hamama kit is hydroponic, which means it only needs water to grow. The seed quilts use a natural coconut fiber to replace the soil.
They also have bamboo frames to make the display a little prettier in your home!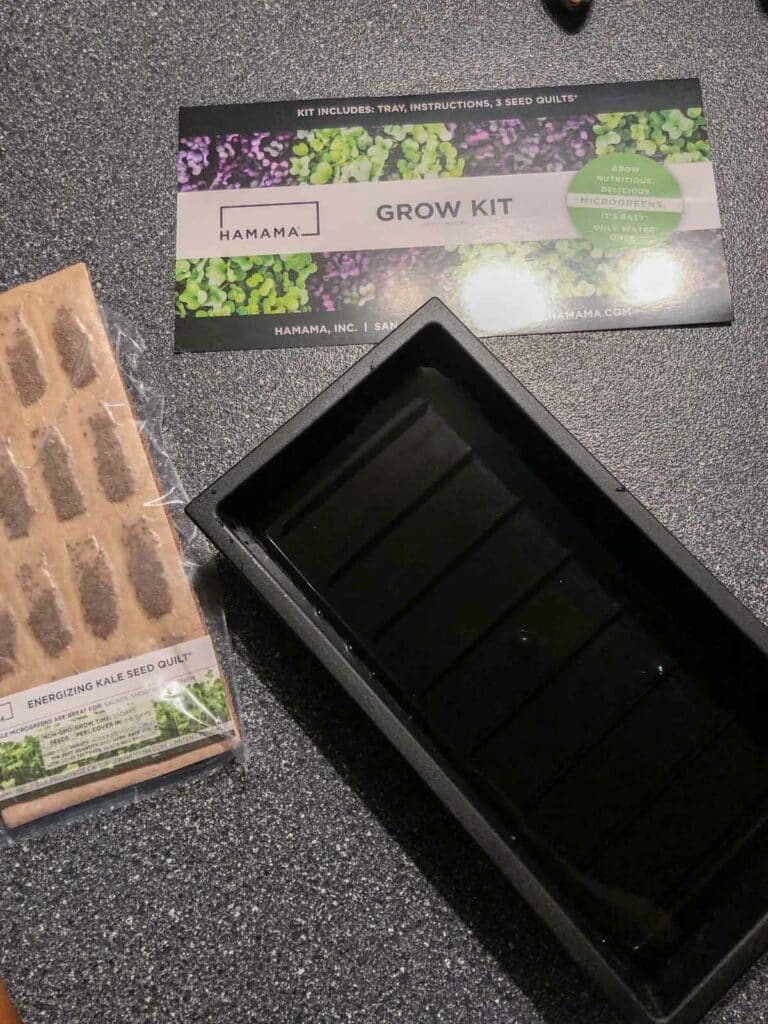 The Options of Microgreens You Can Grow
With Hamama, there are currently 10 microgreen varieties they carry:
Peppery Arugula
Fragrant Fenugreek
Earthy Clover
Zesty Mix
Sweet Wheatgrass
Energizing Kale
Super Salad Mix
Spicy Daikon Radish
Refreshing Cabbage
Hearty Broccoli
Hot Wasabi Mustard
Time it Takes to Grow Your Microgreens
It will typically take about a week (7 days) for your Hamama microgreen quilt to fully sprout. I find 3-4 days is when they start to peek through the cover, but you'll know when it's time to peel that off.
Some of the varieties say 10 days, and I've let them go almost two weeks before I was able to harvest (just add a little more water in this case, so they don't dry out before you get a chance to cut them!).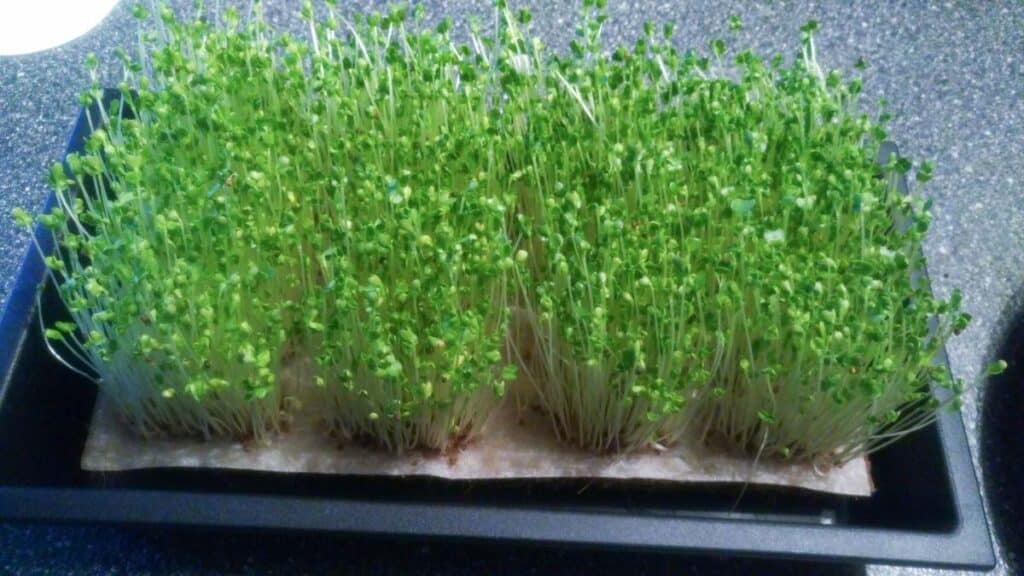 What to Do with Your Microgreens
Looking for microgreen recipes? You can add microgreens to pretty much anything! Use them as a fresh garnish for soups and salads, add them to pizza and sandwiches, sauces, pasta and smoothies – the options are pretty much endless.
Each microgreen does have a unique flavor, so keep that in mind when deciding what you want to add them to. If you're unsure, pick a vegetable you know you like – for example, if you like kale, adding the energizing kale microgreens to your salad will probably be tasty!
(Also check out this freeze-dried broccoli microgreen *and microtea!* company -that can go on almost anything!)
Are they Organic?
6 of the microgreen quilts Hamama currently carries are organic: Fragrant Fenugreek, Earthy Clover, Sweet Wheatgrass, Energizing Kale, Spicy Daikon Radish, and Hearty Broccoli.
All seeds are non-GMO and from a U.S. supplier!
Review Summary of Hamama
I have the opposite of a green thumb, so I was super excited to find that the Hamama grow kits actually are fool-proof. You really can be your own microgreen farmer!
With seed quilt options of Peppery Arugula, Fragrant Fenugreek, Earthy Clover, Zesty Mix, Sweet Wheatgrass, Energizing Kale, Super Salad Mix, Spicy Daikon Radish, Refreshing Cabbage, and Hearty Broccoli, you can always have microgreens on hand for any meal!
If you're ready to give growing microgreens at home a shot, remember you can click here and use discount code HAMAMA to get 20% OFF.
Do you have any other questions I didn't answer here? Leave them in the comments or find me on social media @trialandeater! I'd also love to see photos if you grow your own microgreens!