This post contains affiliate links, which means I may receive a small commission if you make a purchase after clicking on my links. All opinions are my own.
While I still do eat dairy, I'm always looking for new vegan options to try to reduce my dairy consumption. I went to a local VegFest recently and Darë (pronounced like "dairy") Vegan Cheese was there – a company from Asheville, North Carolina.
They have such interesting and unique flavors to choose from that I had a hard time deciding which to try first! I ended up going with Balsamic Fig, Pepperjack, and a Spicy Queso.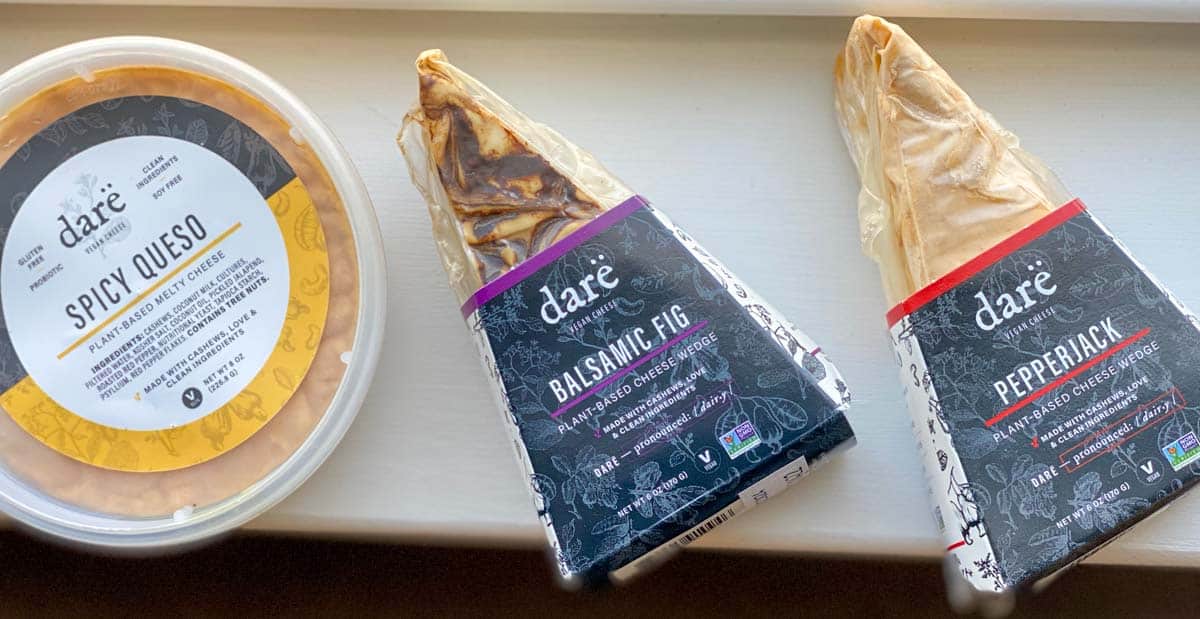 These plant-based cheeses are mostly cashew-based, though I also see a couple on their website that are made from walnuts.
The ingredients of these flavors were super simple, I was impressed! All things I can pronounce. The balsamic fig as an example: cashews, filtered water, kosher salt, coconut milk, cultures, coconut oil, black mission figs, nutritional yeast and balsamic vinegar.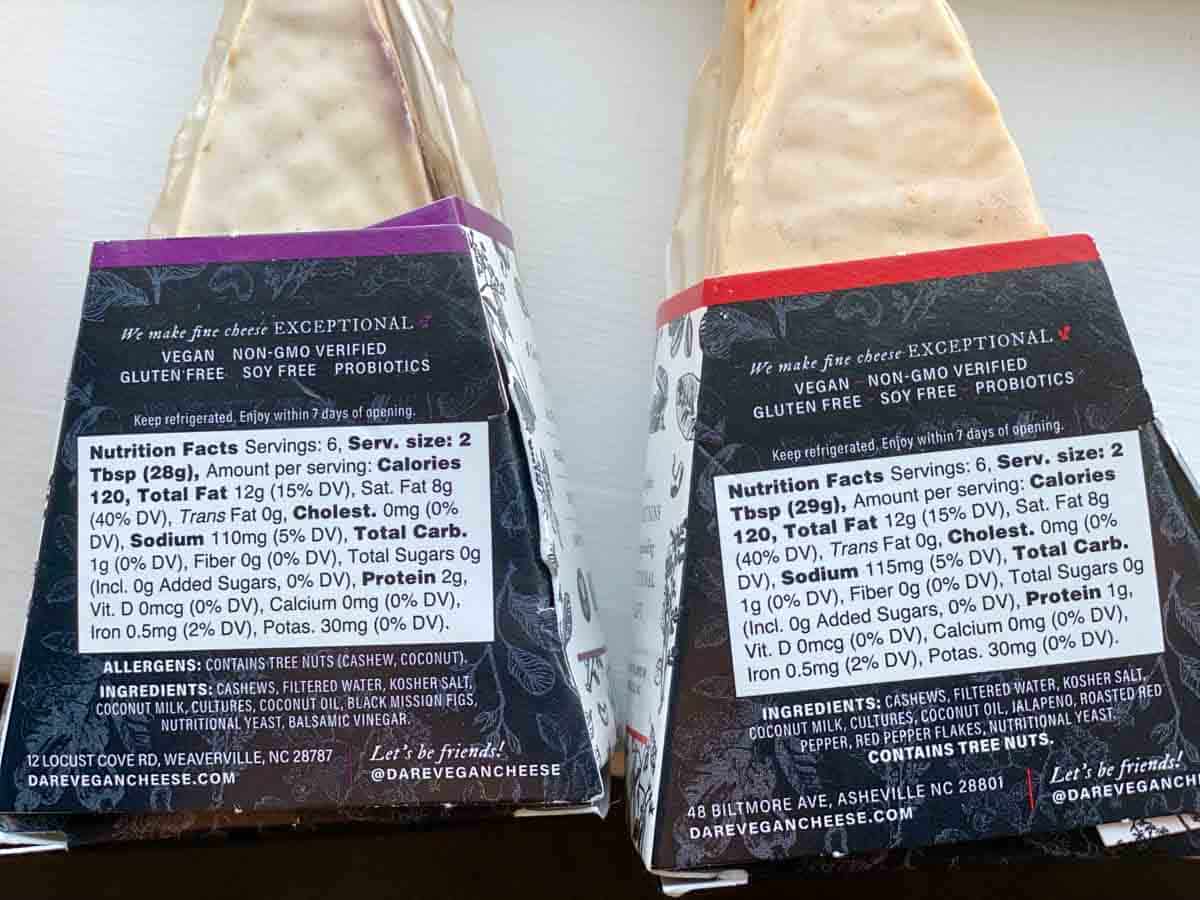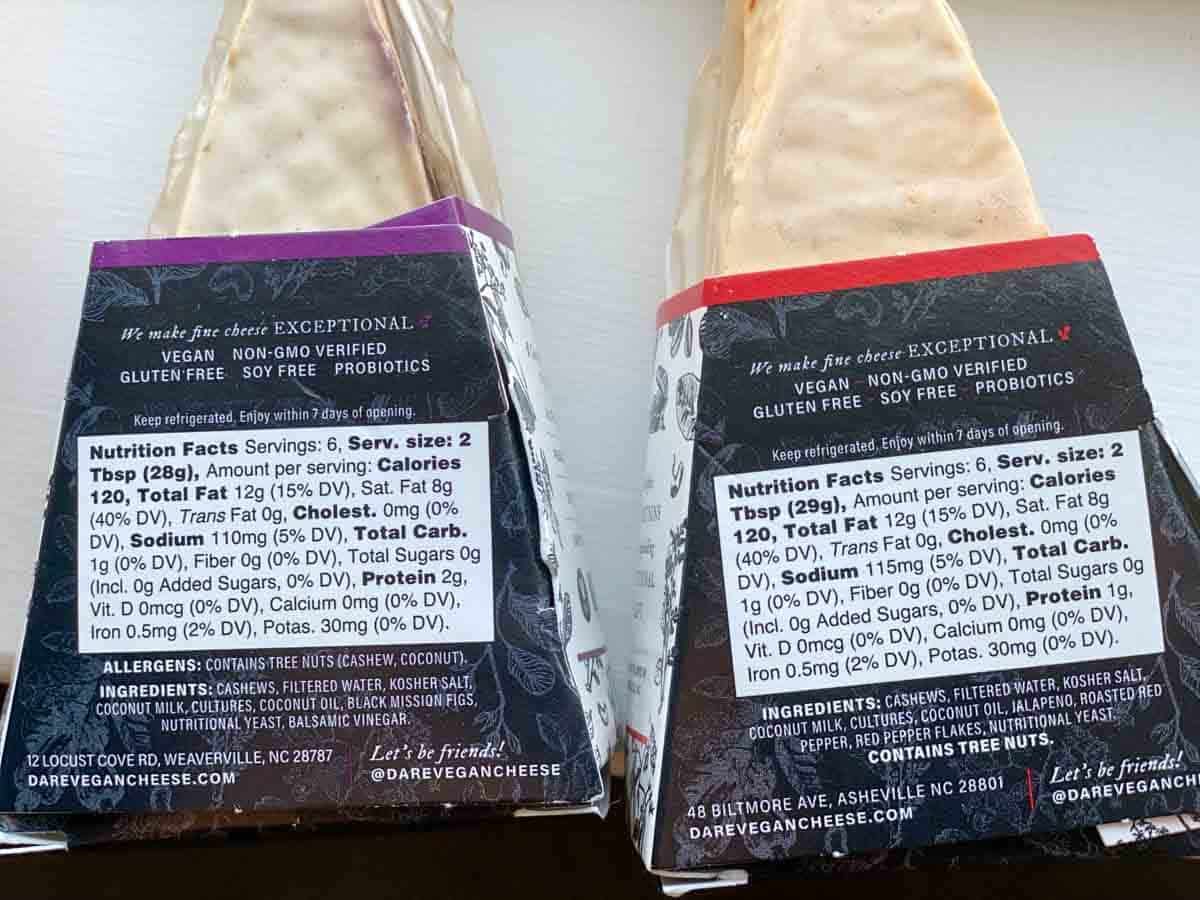 I taste tested these with a loaf of my Wildgrain sourdough bread and just made a very simplified cheese board for one!
Fork pictured for size perspective: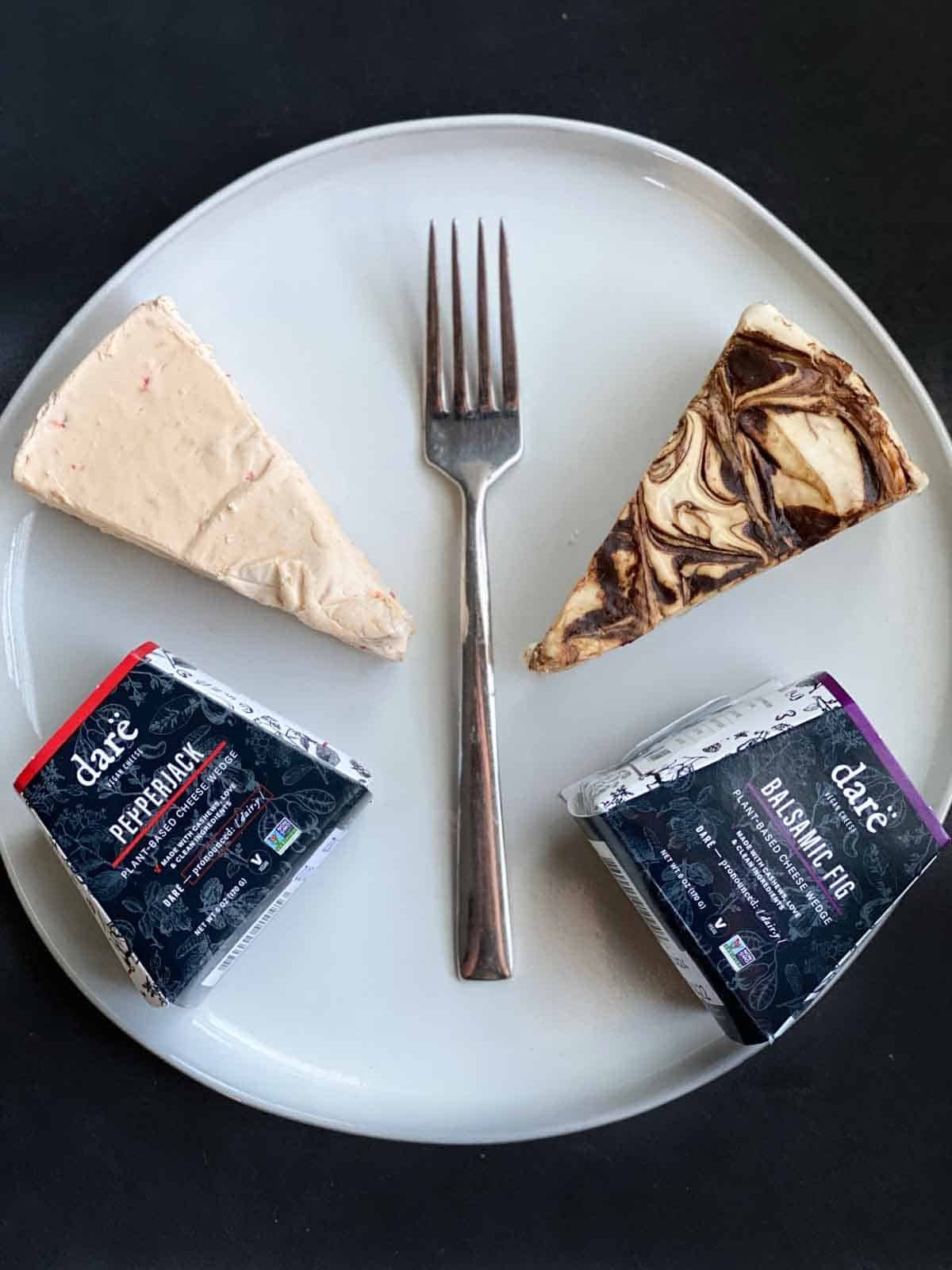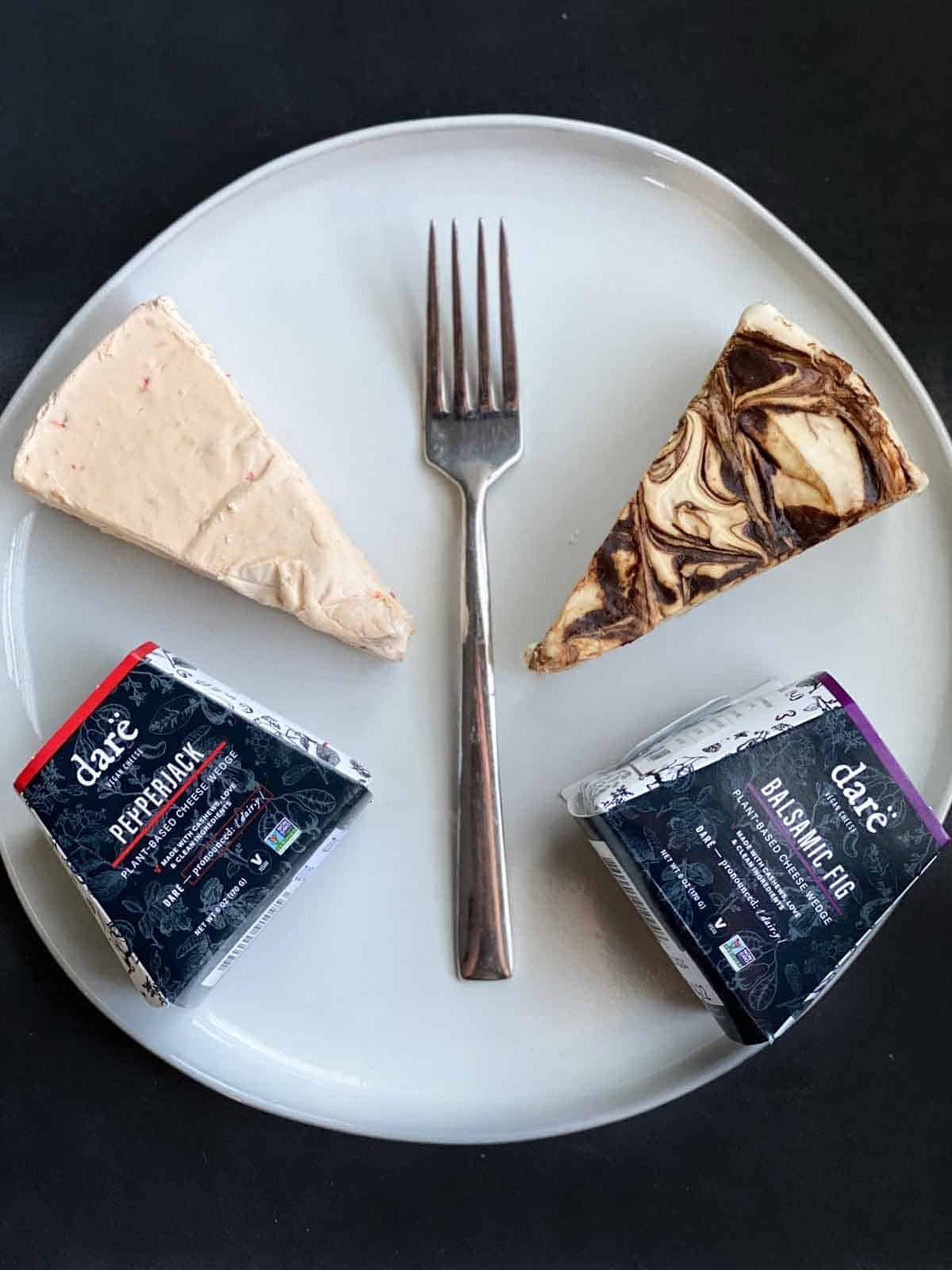 They are soft cheeses but will need to sit out at room temperature for a short time to get super soft.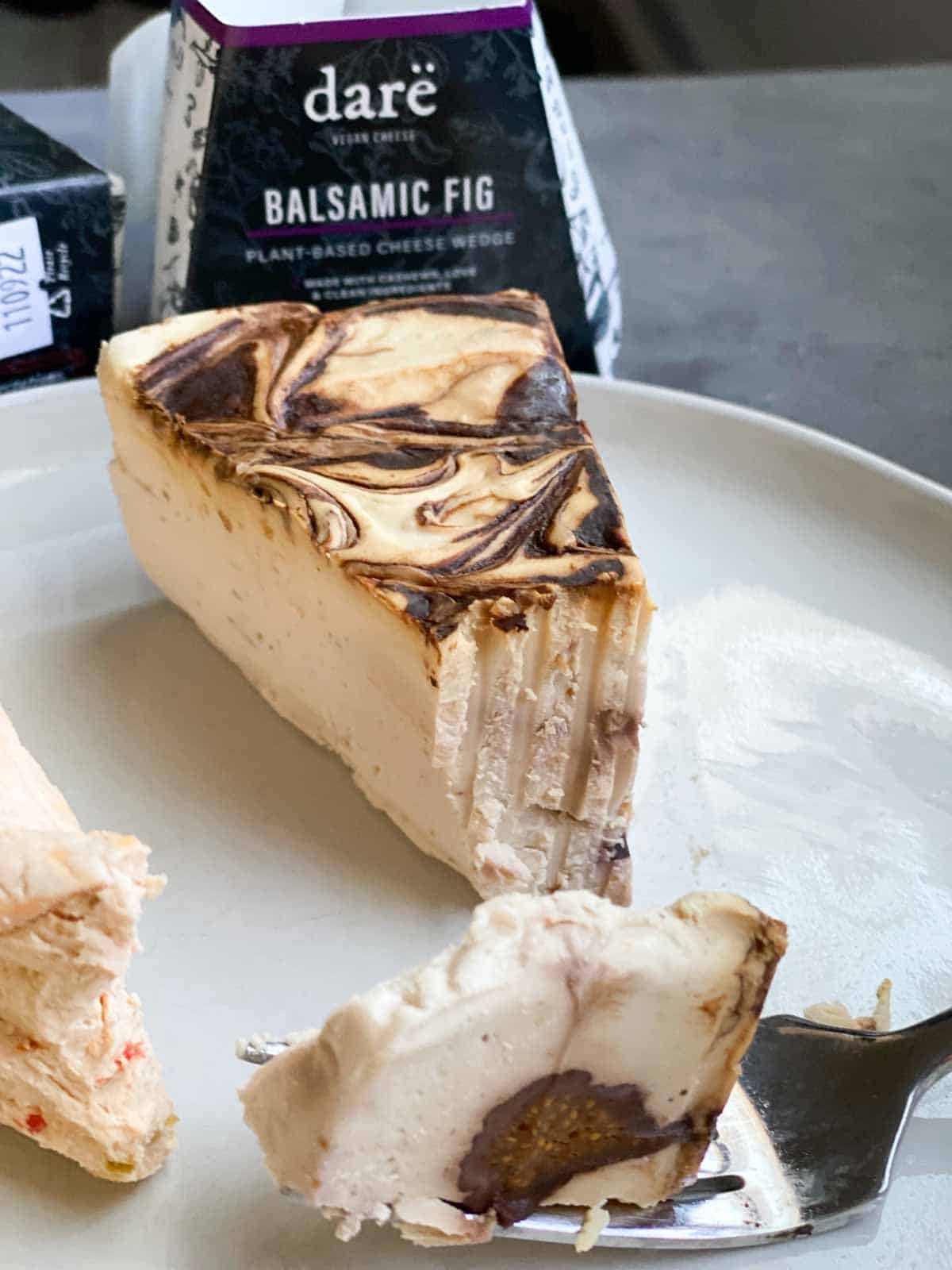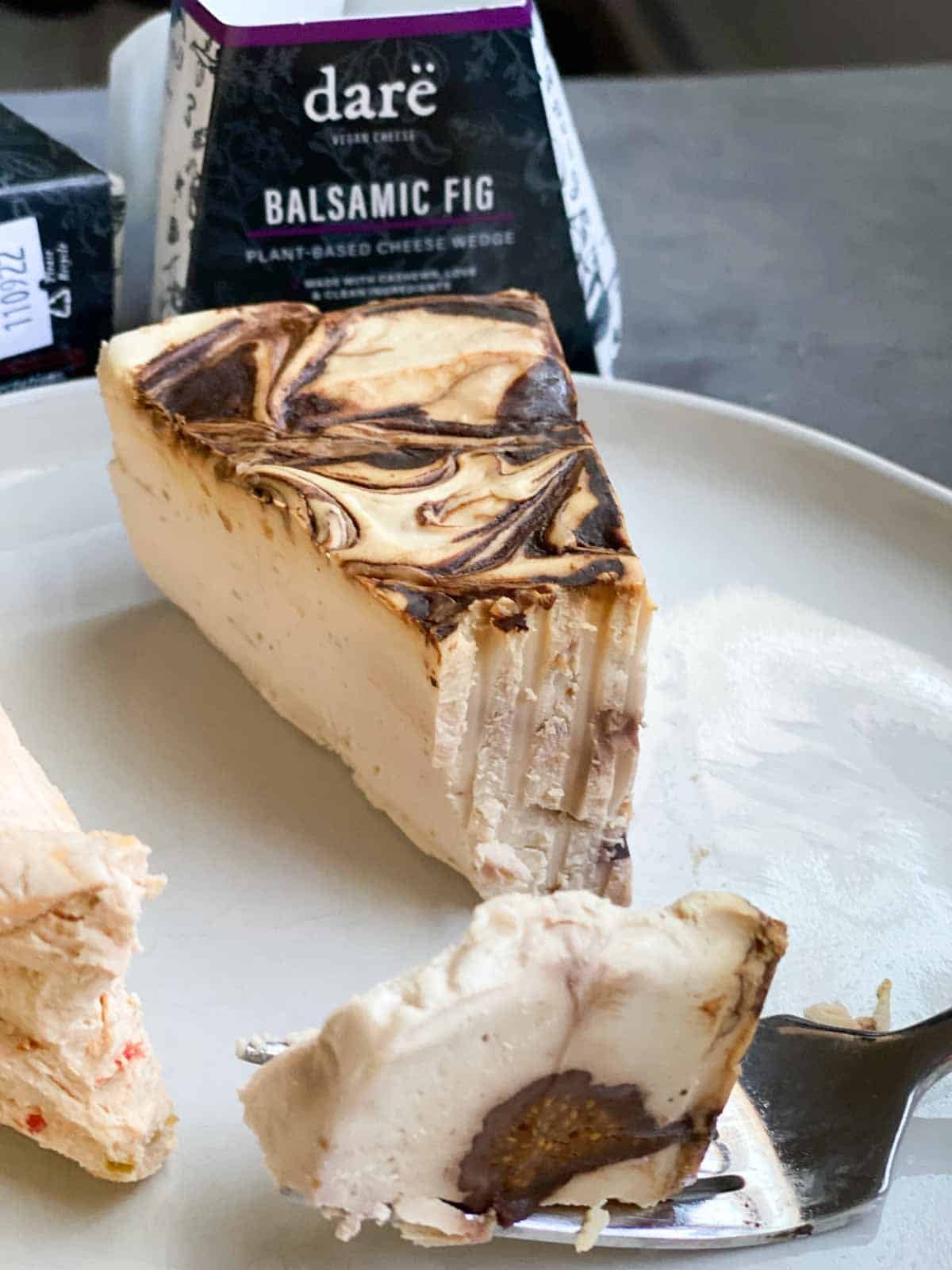 When I tell you that the Balsamic Fig is the best vegan cheese I've ever tried, I'm not exaggerating. If you like fig, you must try it!
The pepperjack was delicious also, if you like a bit of a kick. While I still liked them, the pepperjack and spicy queso tasted very similar to me, so I wish I had tried a different flavor for my third!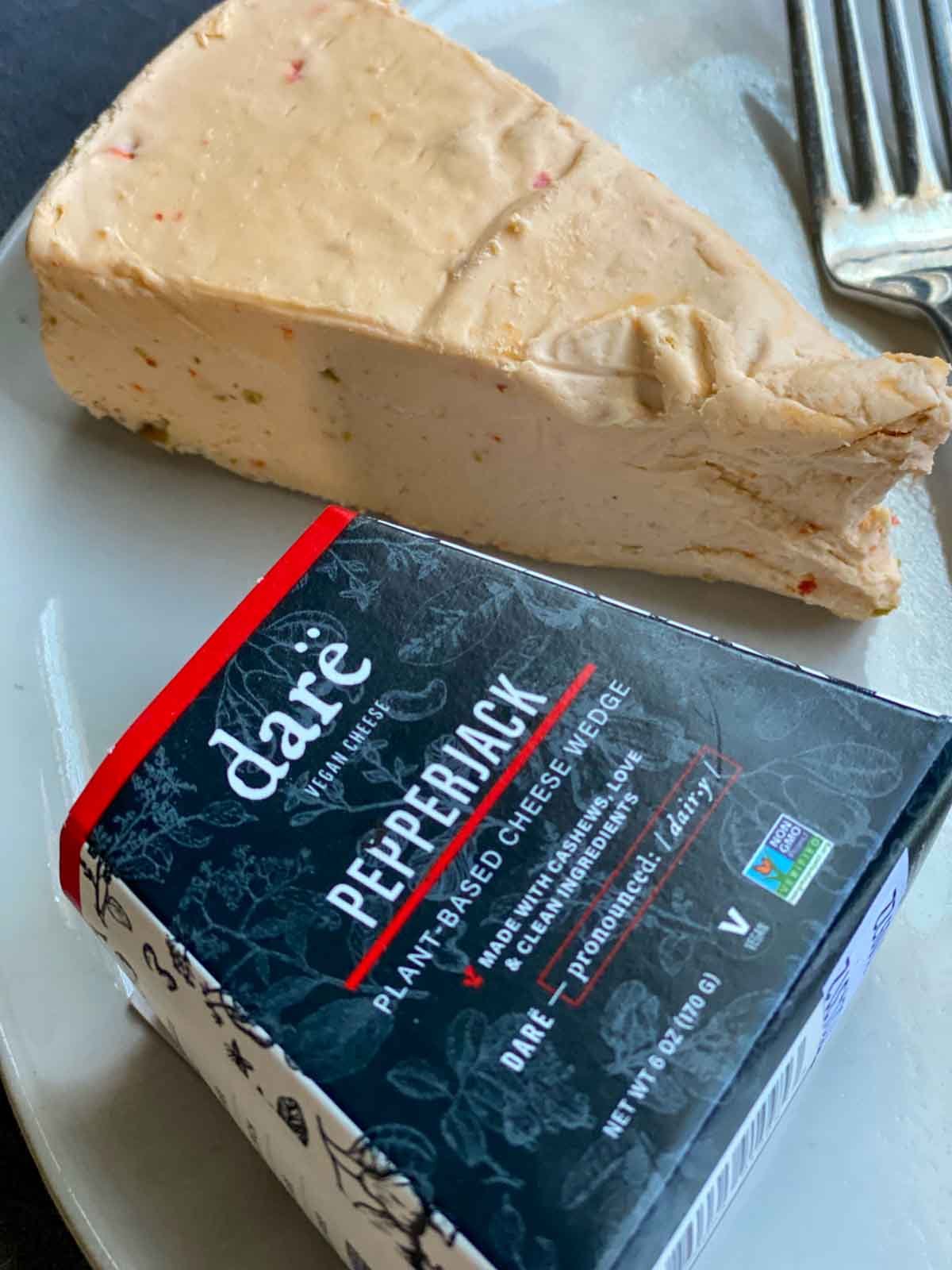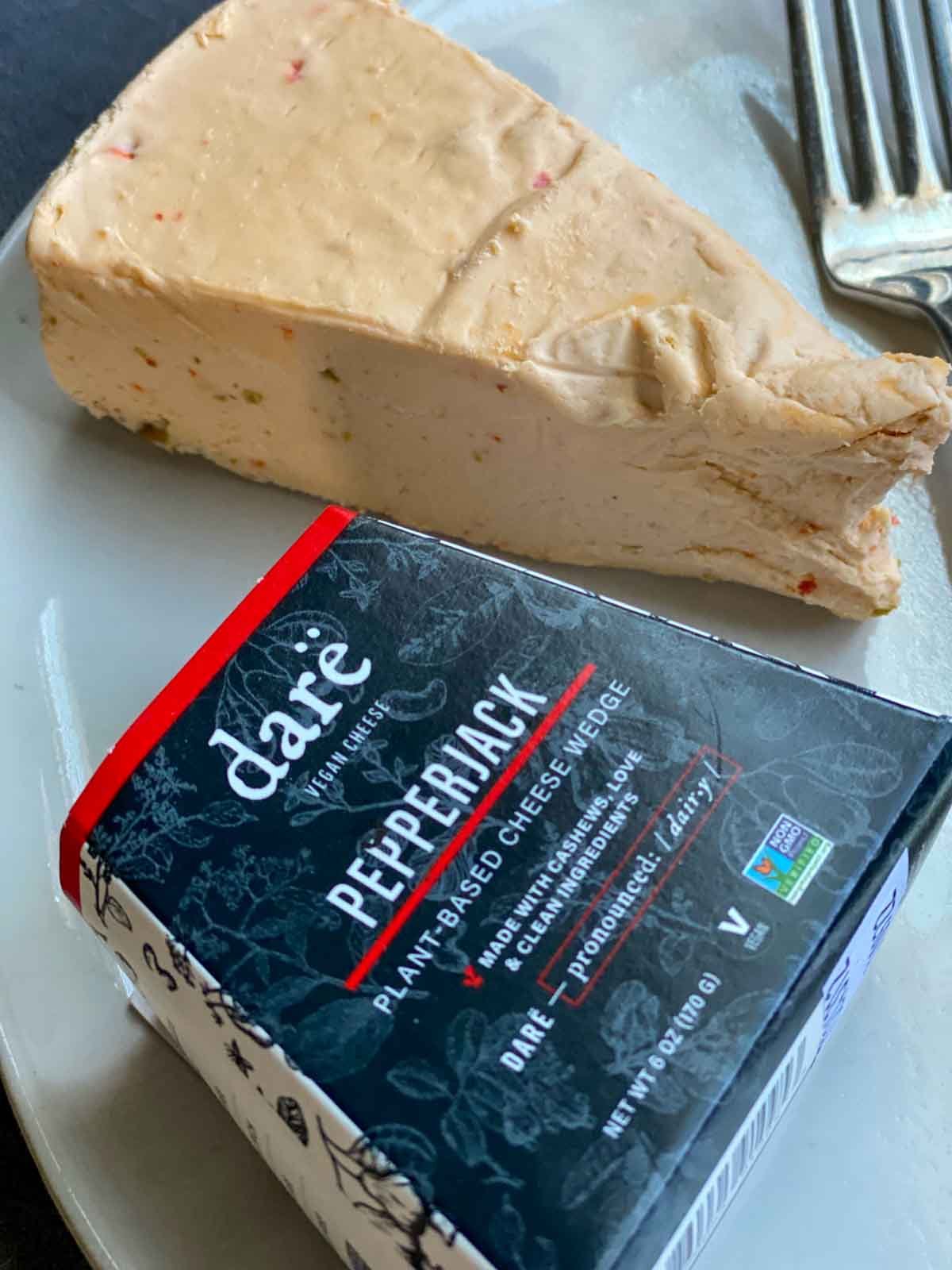 But the spicy queso is a different consistency and obviously easier to use as a dip or put on top of nachos than the wedge. You'll definitely want to mix it up first before judging the texture.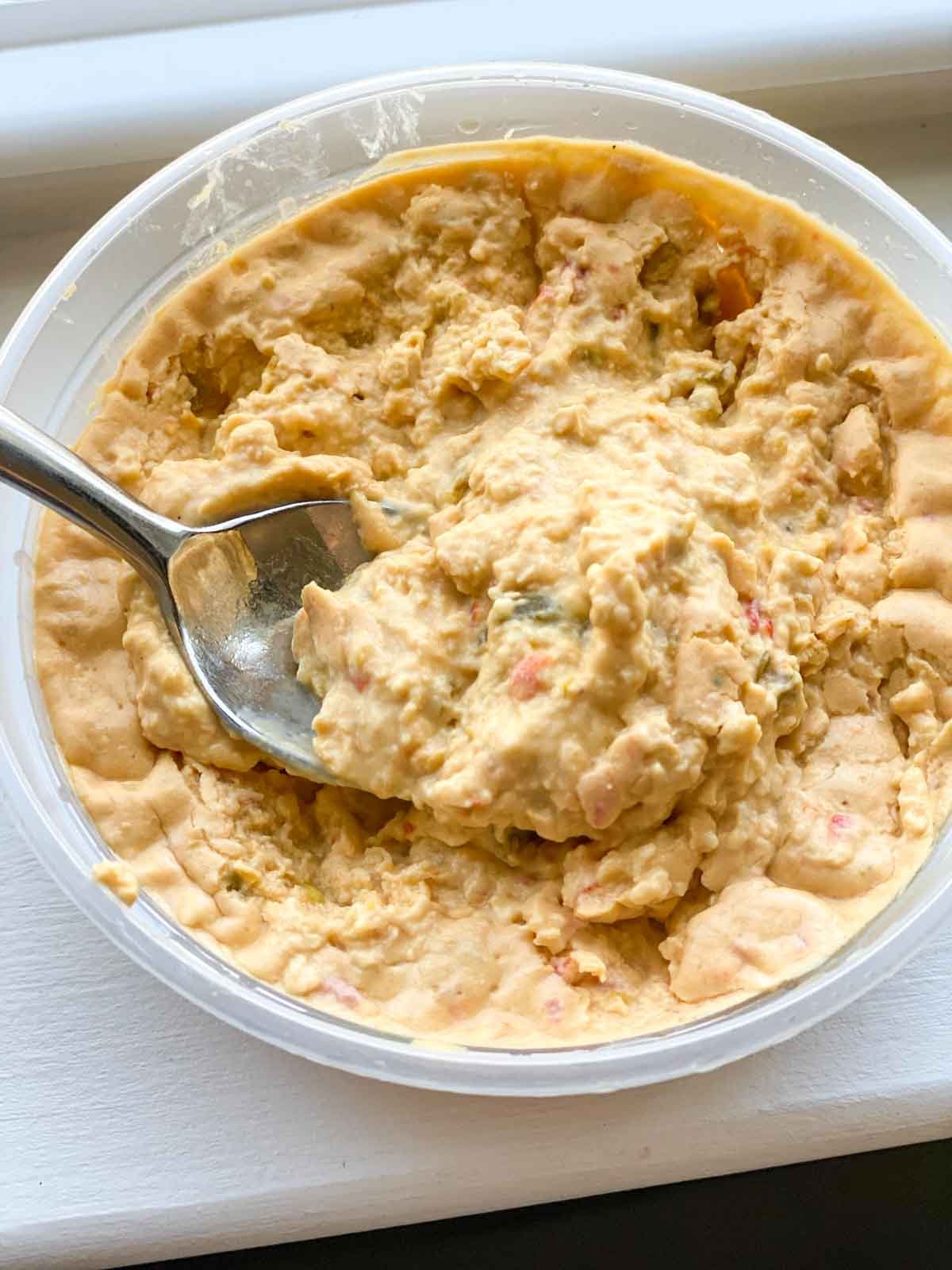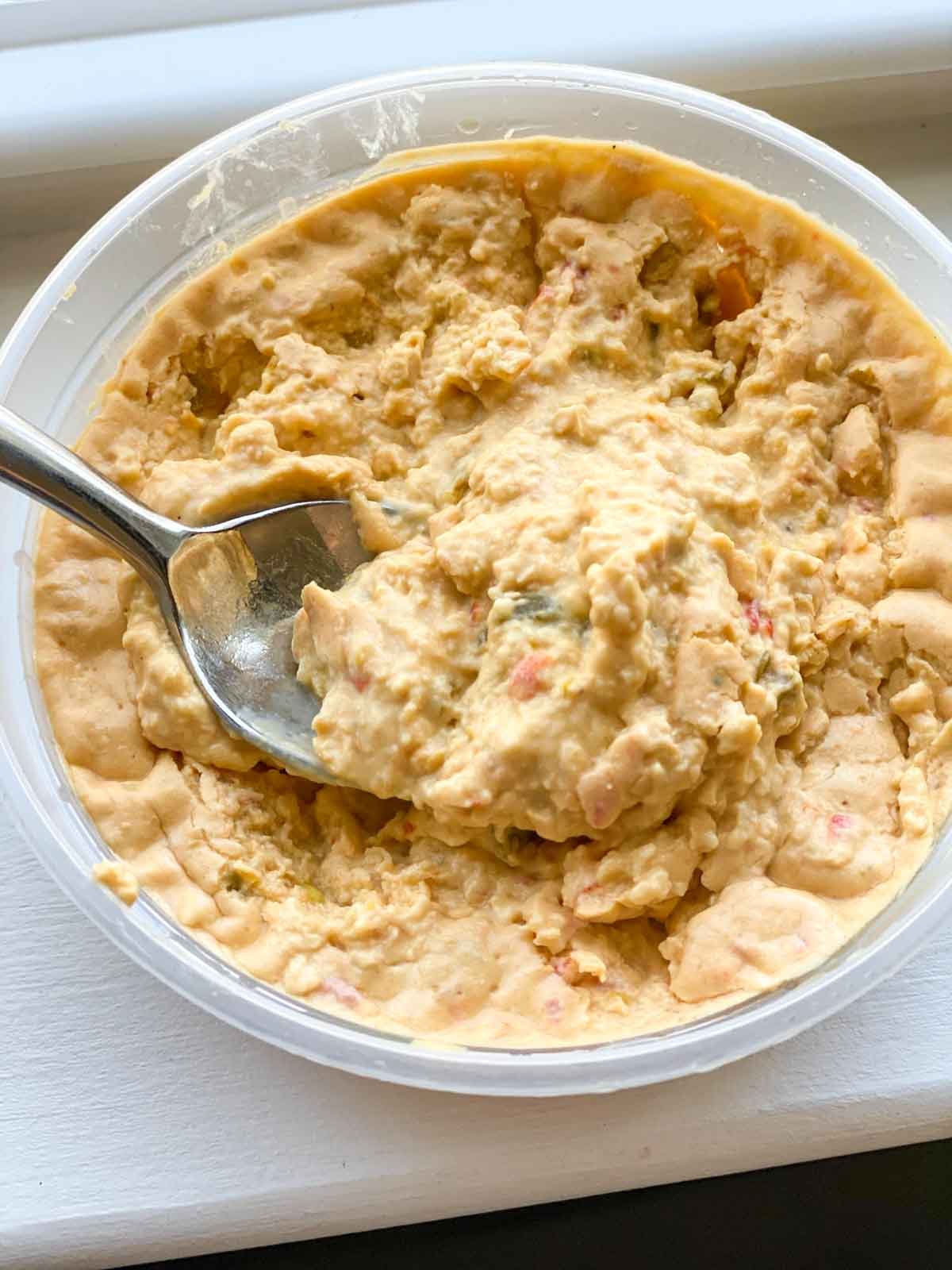 Where to buy: They sell bulk boxes of 7-10 cheeses on the darevegancheese.com website and can also be found in some North Carolina retailers. I also just discovered they have them on GTFO it's vegan! site.
I will likely order from the GTFO website to try other flavors since you can choose individual ones there.
Next on my list to try is the veggie cream cheese dip, the Asheville Chedda', and the vegan cheesecake! But I'll definitely be reordering the balsamic fig as well.