This post contains affiliate links, which means I may receive a small commission if you make a purchase after clicking on my links. All opinions are my own.
Some of our favorite nut butter products from the company Abby's Better! Ready to buy and don't need to see the rest of the review? Use coupon code TRIALANDEATER on their website to save 15% off your order!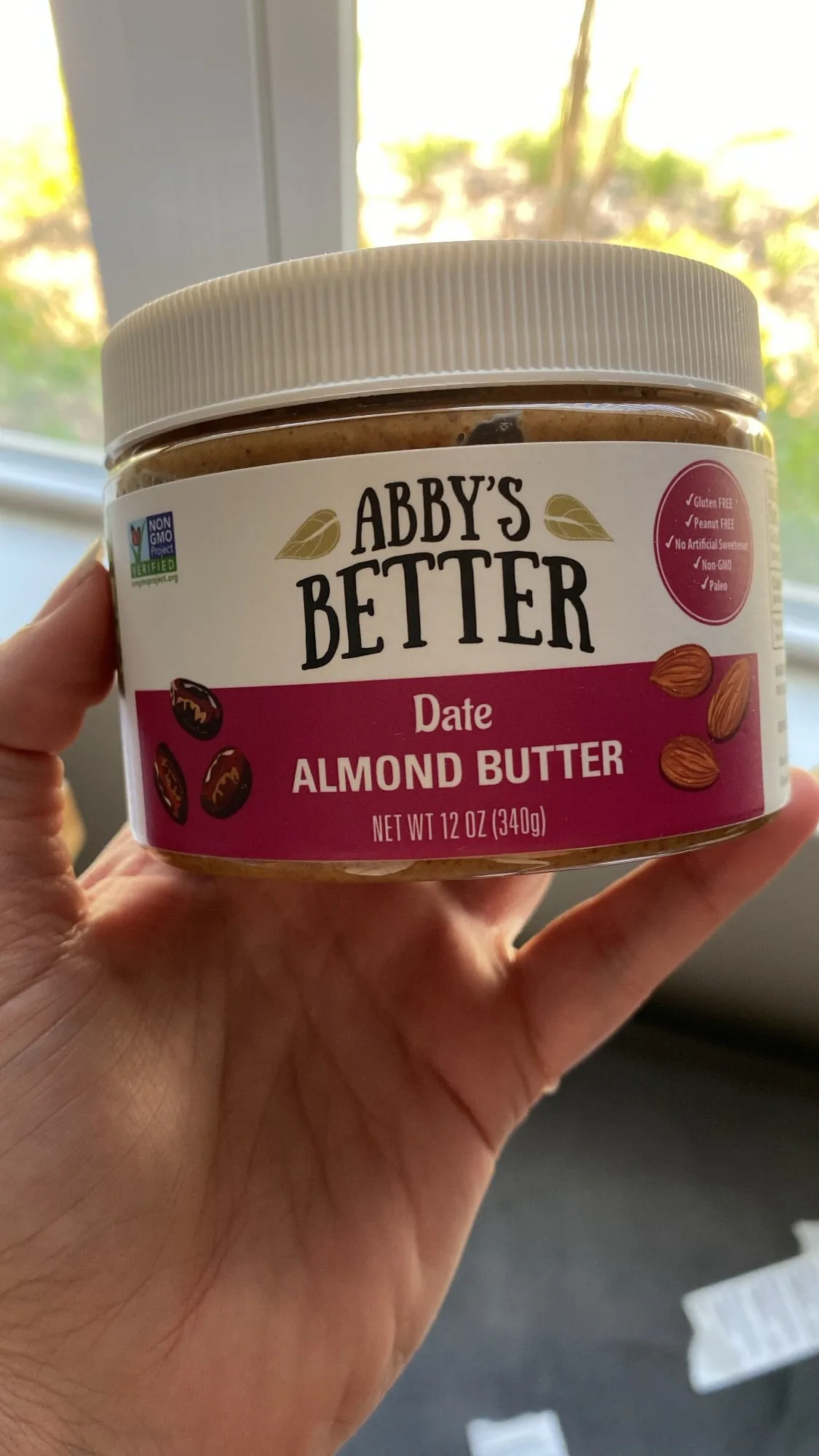 You may have seen me talk about Abbys Better before in my post about peanut butter alternatives. I discovered their nut butters years ago and instantly fell in love because they have simple ingredients, and taste delicious!
All of their flavors are vegan, gluten-free, paleo and contain no artificial sweeteners. And also, peanut-free! They use either pecans, cashews or almonds and come in a variety of flavors.
(I have also seen some based with sunflower seeds, but I'm not sure if they still carry those!)
The texture is super smooth after you give a fresh jar a good stir.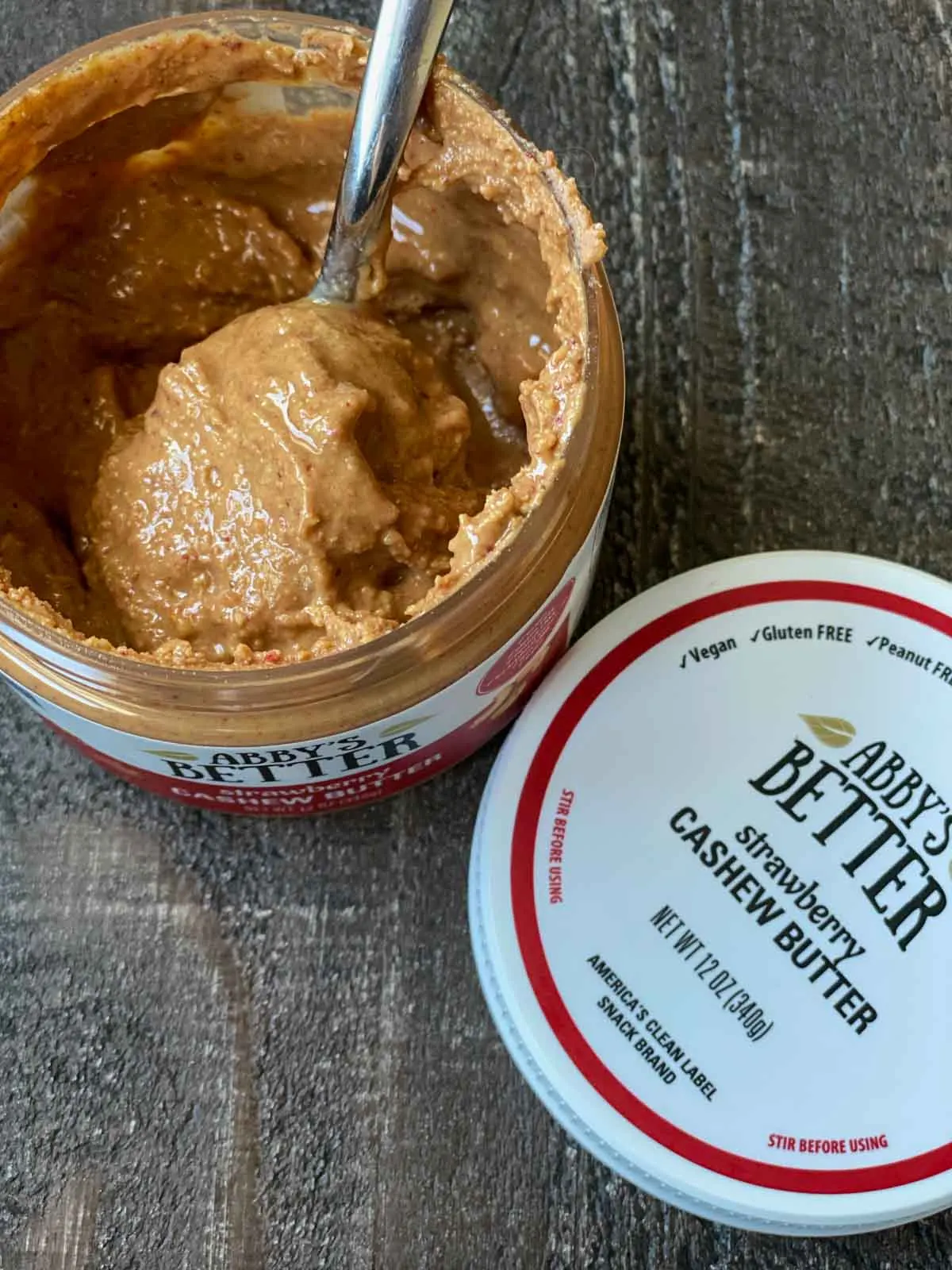 Seasonal flavors are always fun to look forward to – pumpkin spice, of course – and they have others like mint chocolate chip almond butter, strawberry cashew butter, and even some protein-infused almond butters.
My personal favorite flavor is the date pecan butter, with only 3 ingredients: dry-roasted pecans, dates and pink himalayan salt.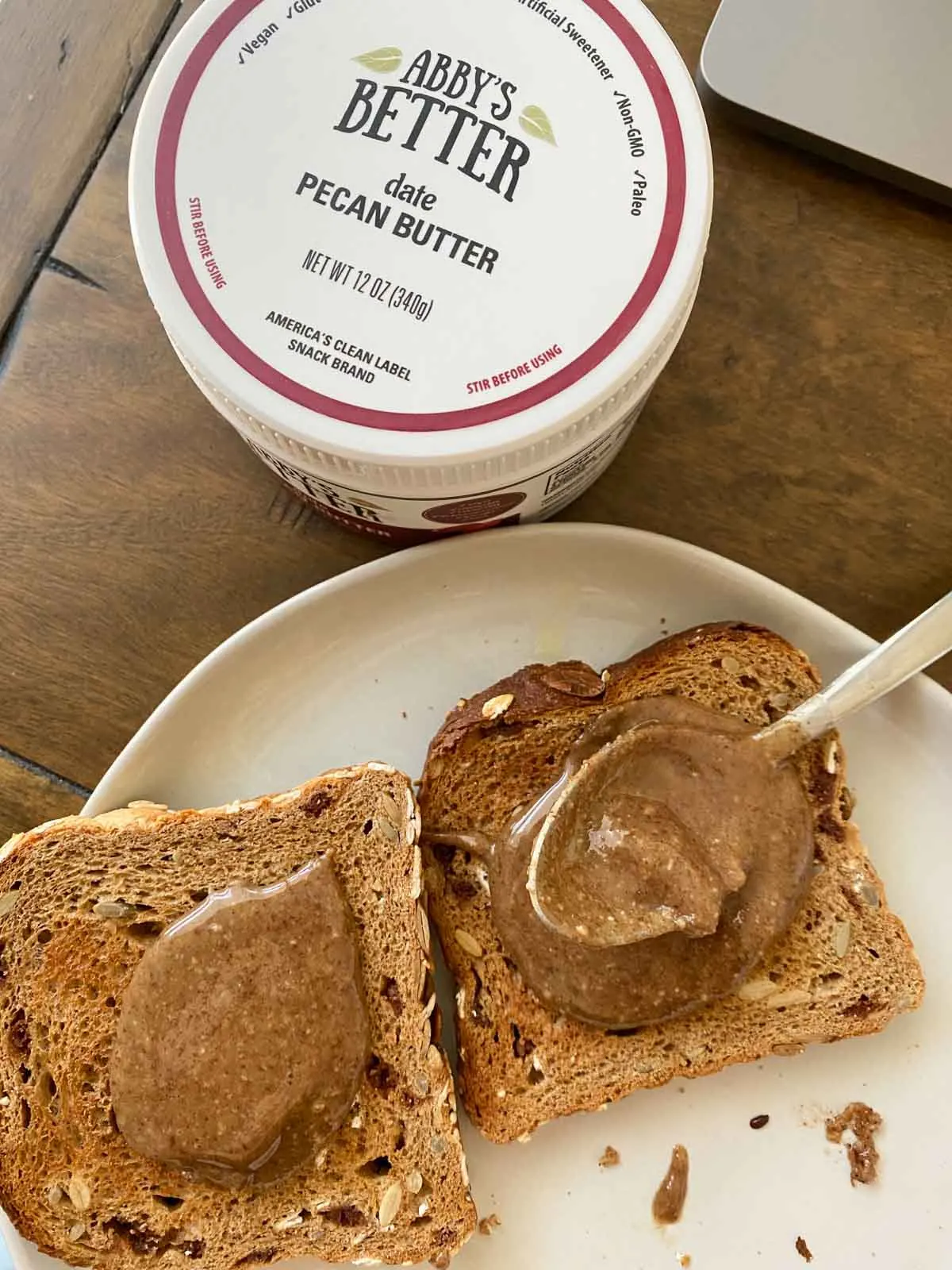 This flavor works great with my apple nachos – or the strawberry cashew butter works great for a simplified pb&j version – works for both the peanut butter and the jelly flavoring!
The company is female founded (Abby started it when she was only 16!) and actually started in my hometown of Charlotte, NC.
Overall, Abby's nut butters are one of my favorite brands for a clean alternative to peanut butter, and I highly recommend you try them! Remember to use promo code TRIALANDEATER to save 15% on their website, and let me know which ones you try first!
In addition to buying on AbbysBetter.com, you can sometimes find them on Amazon. Though I often see they are sold out on there!