This post contains affiliate links, which means I may receive a small commission if you make a purchase after clicking on my links. All opinions are my own.
If you've ever thought about making homemade kombucha, get yourself a helpful DIY kit from Kombucha Kamp! They have all the supplies you need to brew your own.
Ready to get started and don't need to see the rest of the review? Shop the Kombucha Kamp website and save 10% when you sign up for their list, plus get free shipping on orders over $50!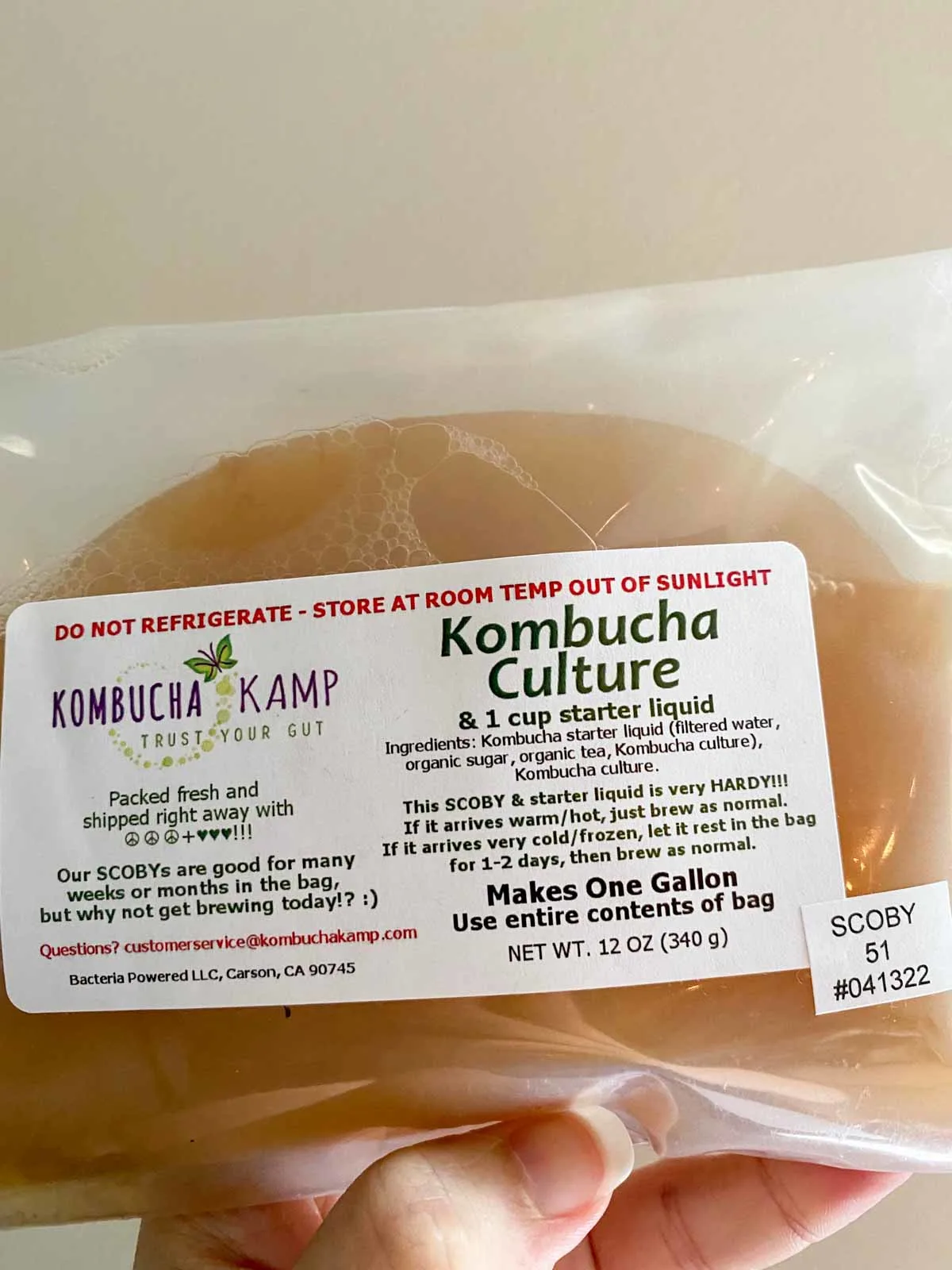 Have you ever made your own kombucha?
My mom used to make it at home but could never quite get it right – until we got instructions and supplies from Kombucha Kamp to help her make the perfect batch. They make it super easy to follow and gave us confidence throughout the process.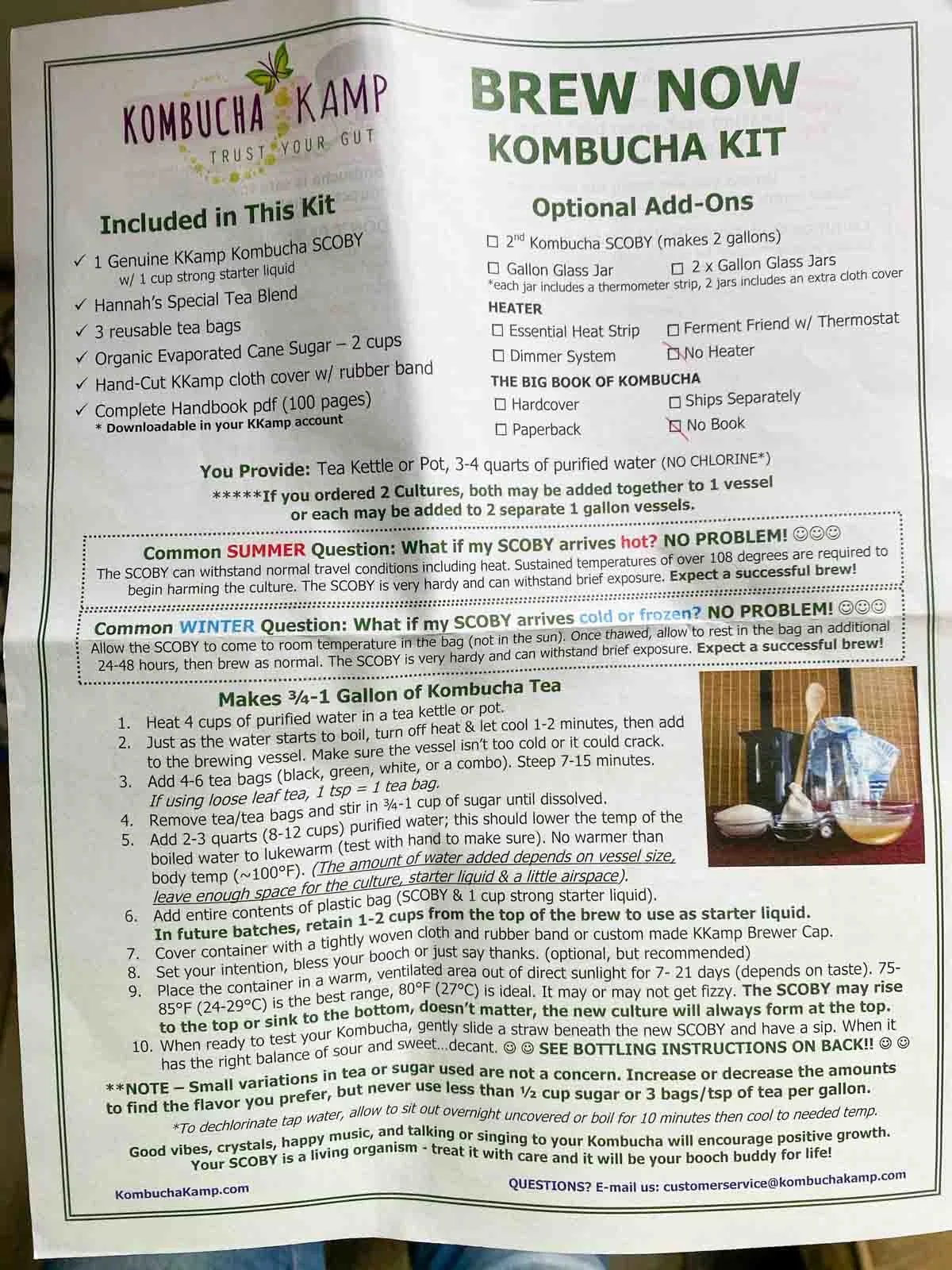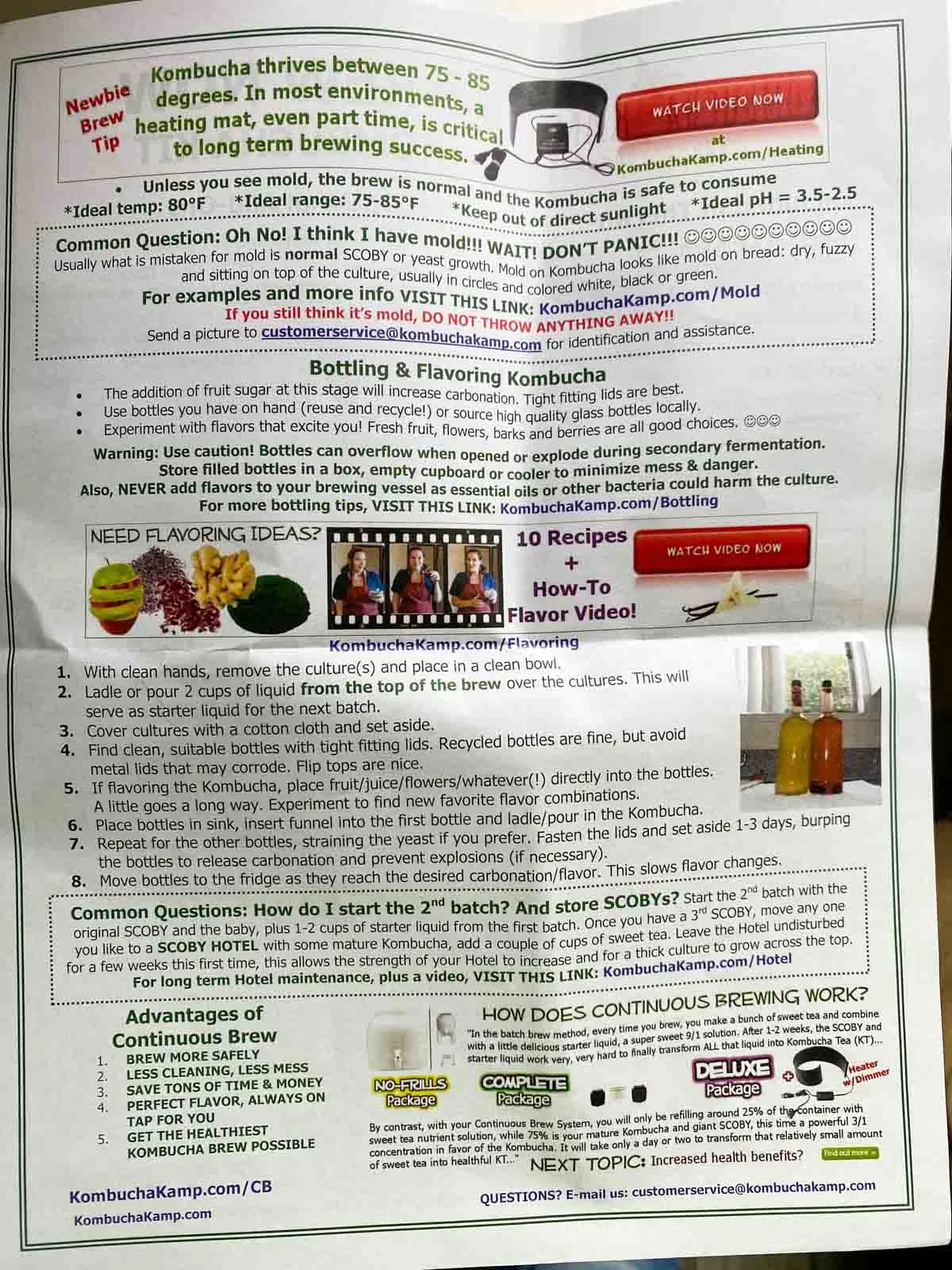 The main items you need to get started: a SCOBY (Symbiotic Colony of Bacteria and Yeast) starter, tea and sugar. You'll also need a a large glass container, a cloth and rubber band. At the most basic level, that's it! You can get creative with flavorings later.
Kombucha Kamp of course has all your initial SCOBY needs covered, and once you brew your first batch you will get another "baby" SCOBY to make another.
If you're just getting started and want to make sure you are doing it all right, there are complete starter kits you can buy also. The supplies come with a special tea blend which is a mix of organic black, green, yerba mate and rooibos teas.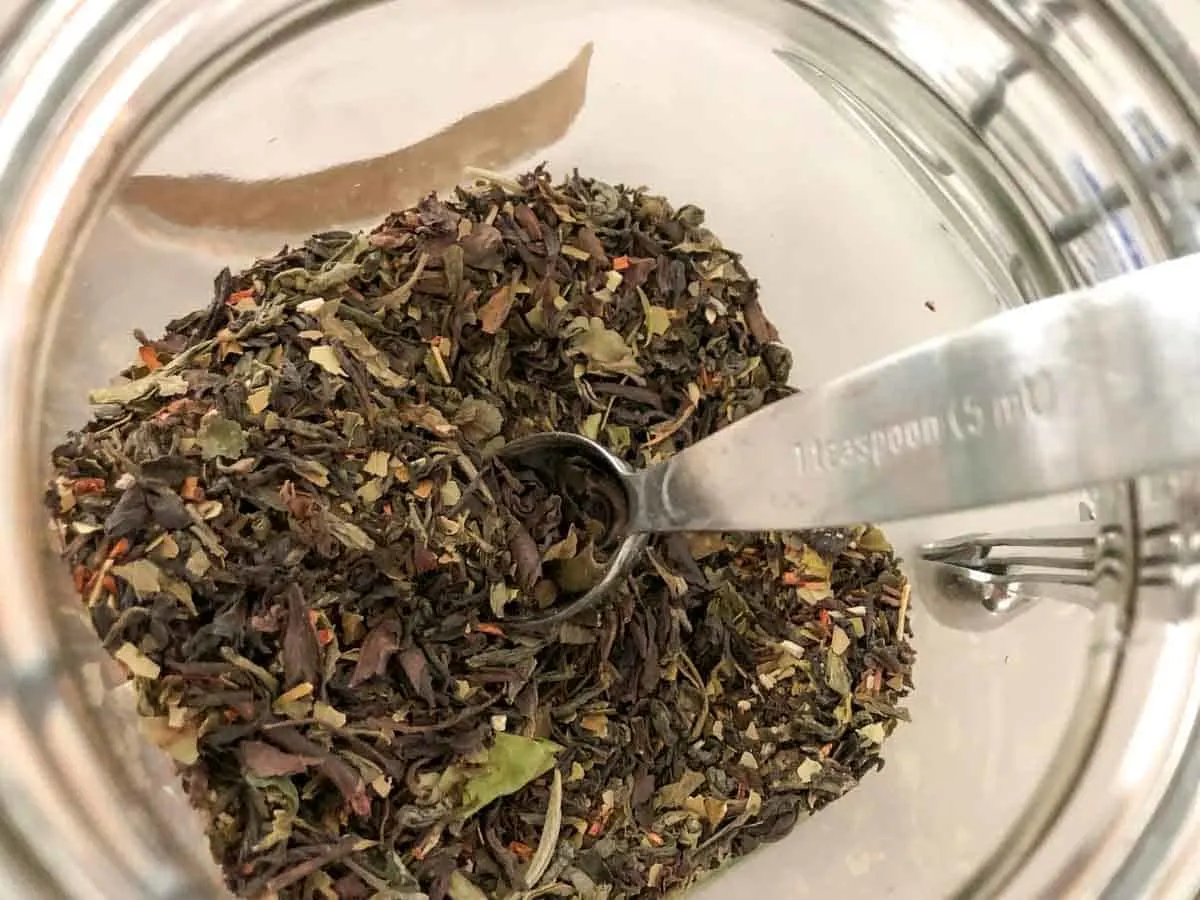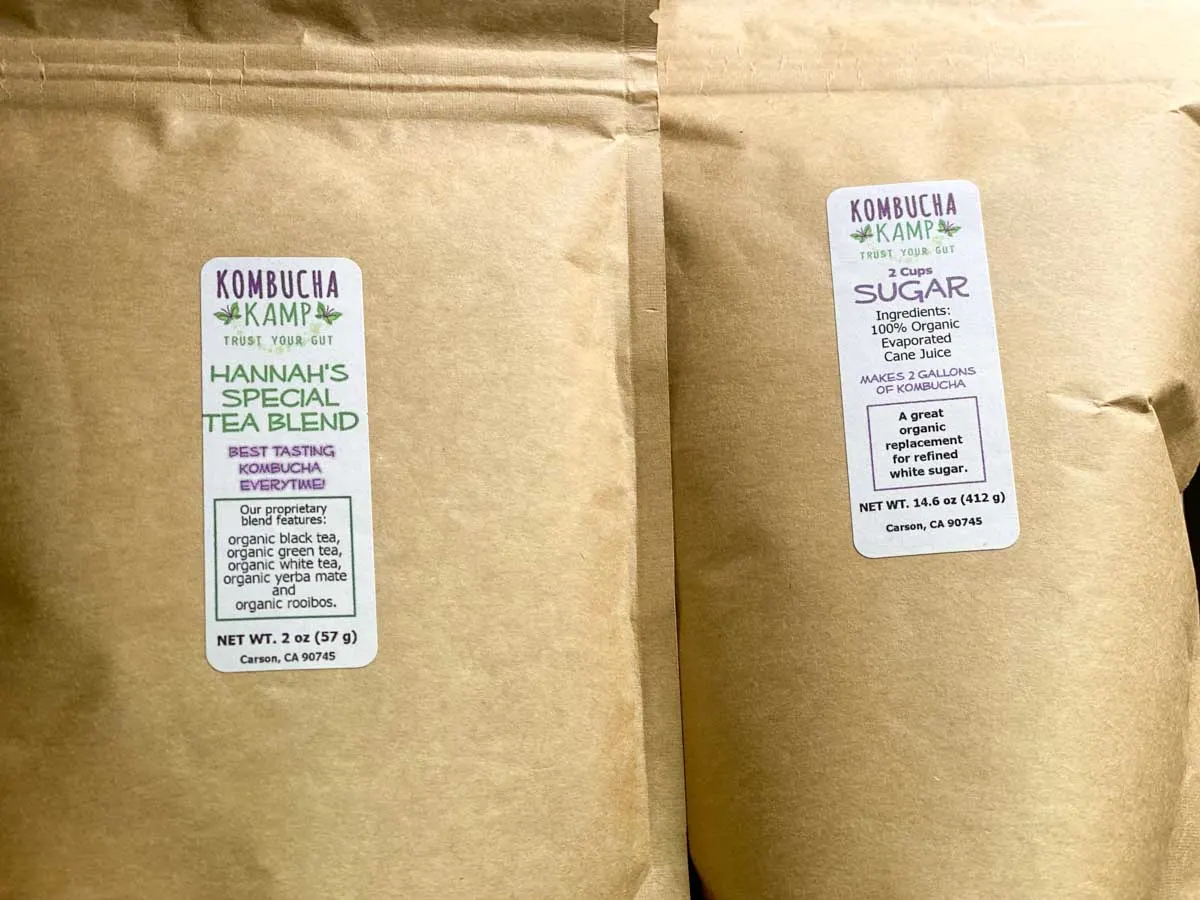 You will just need to brew tea in boiling water, add sugar, and after cooling a bit add the SCOBY!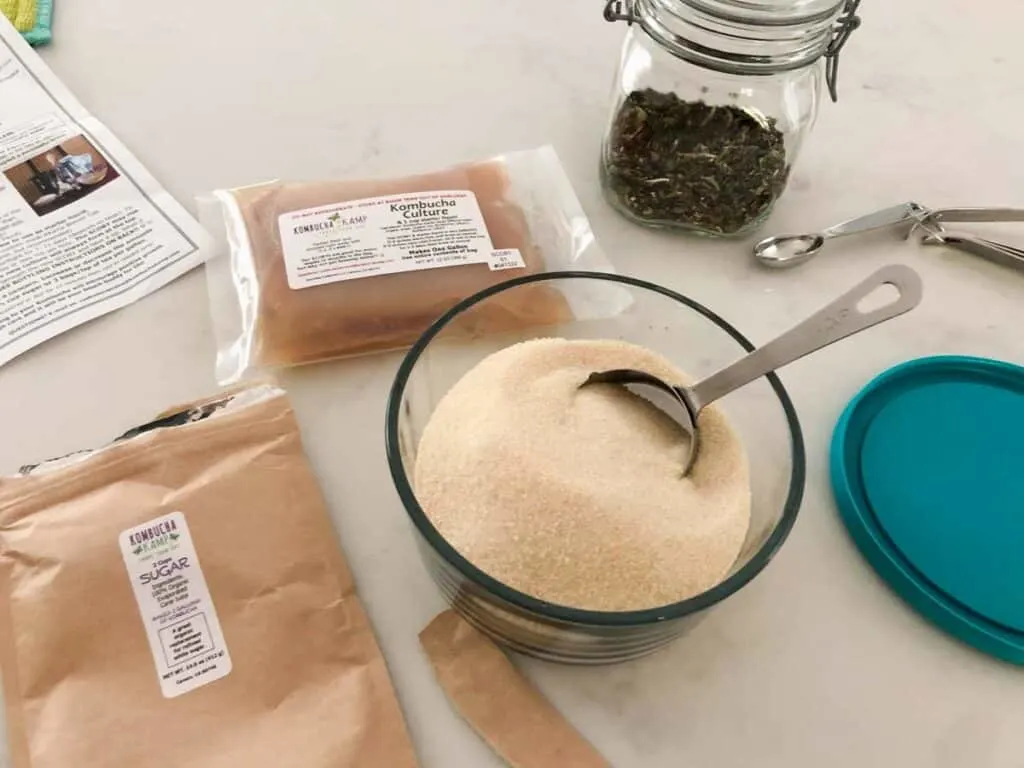 Besides the fact that SCOBYs look very strange, it's as easy as that.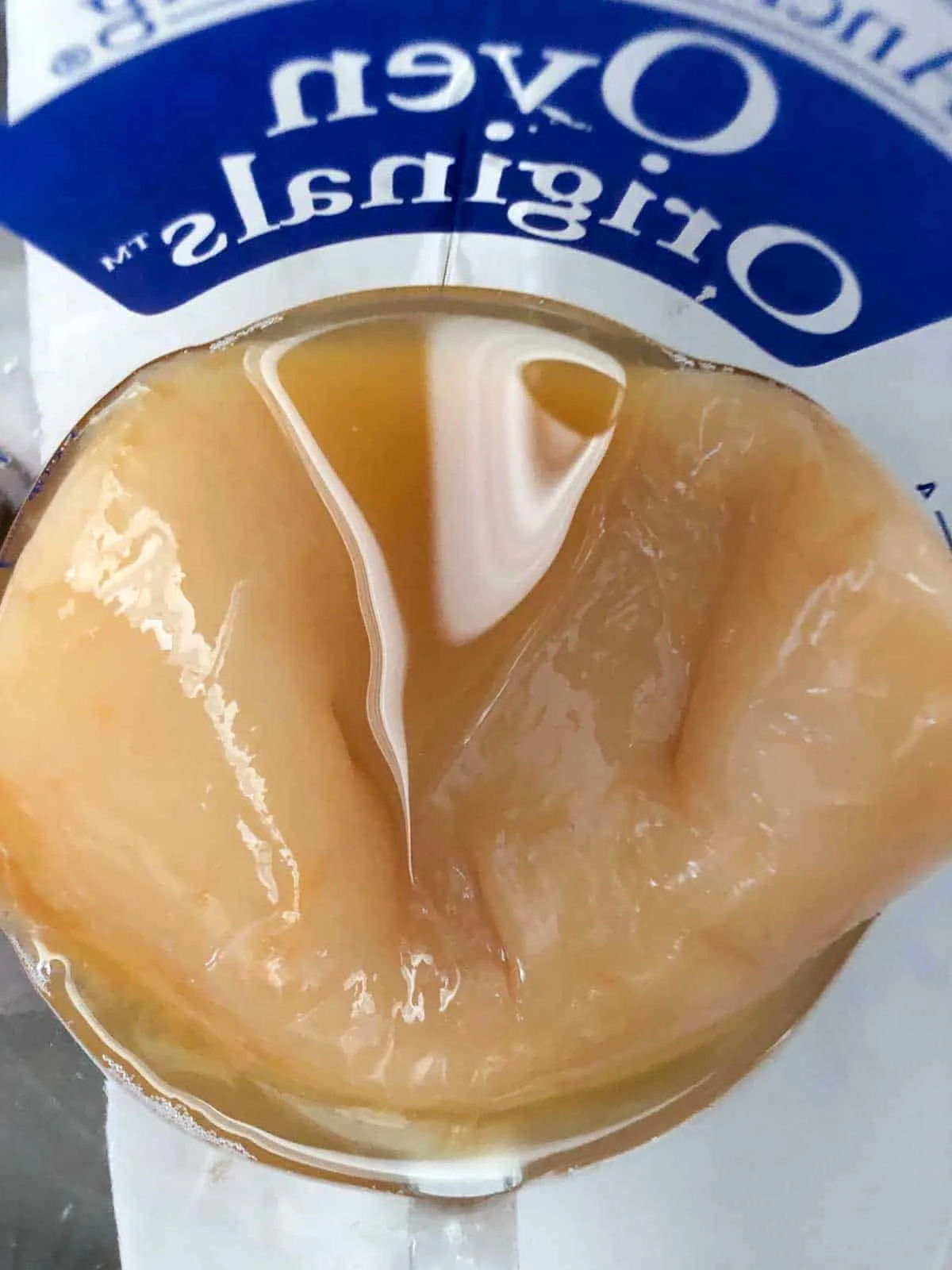 One of the biggest mistakes mom made before finding this kit was refrigerating the brew with the SCOBY. Don't do this! It should stay at room temperature and out of sunlight, like on a kitchen counter. (You'll refrigerate the kombucha after brewing.)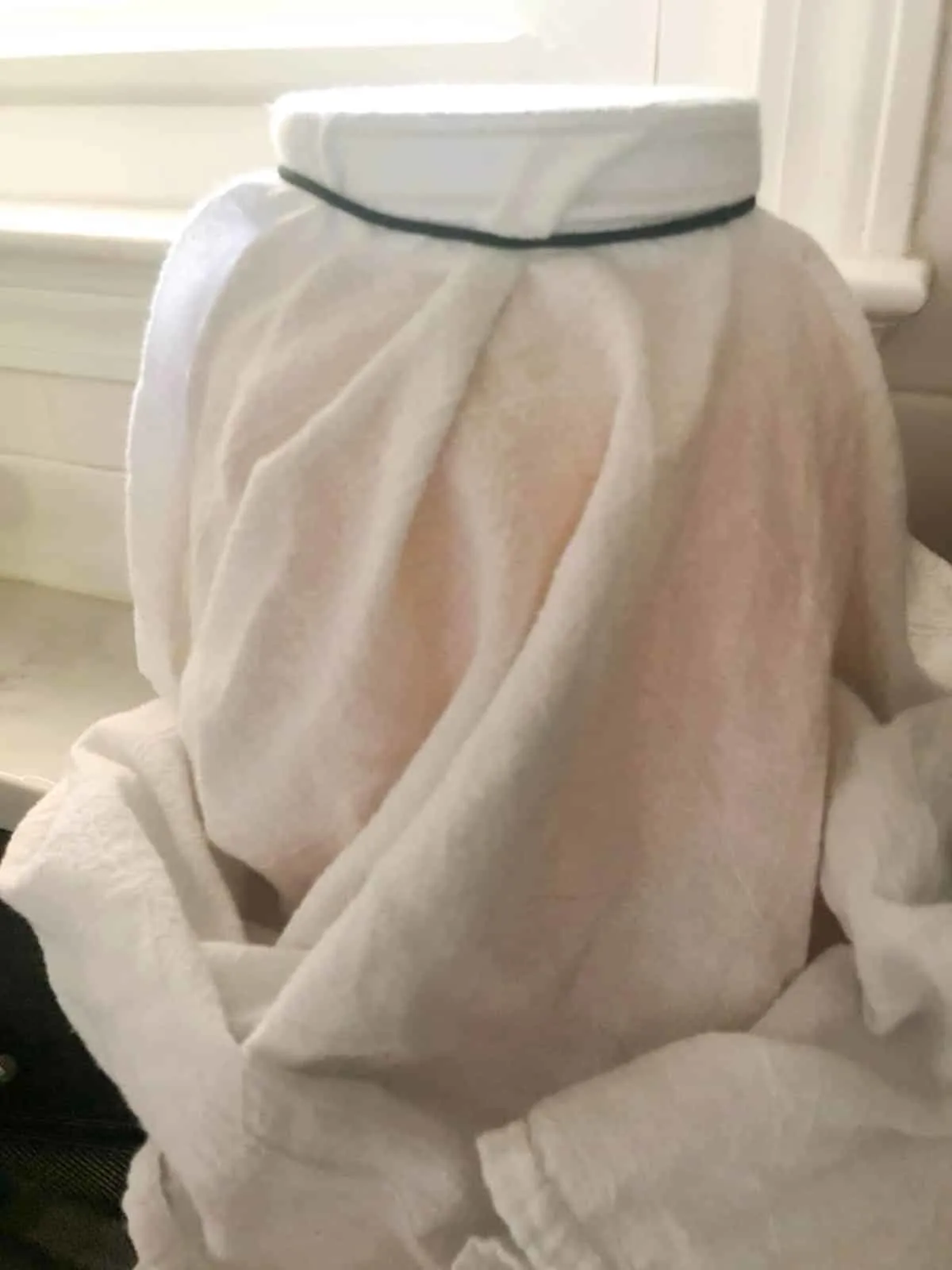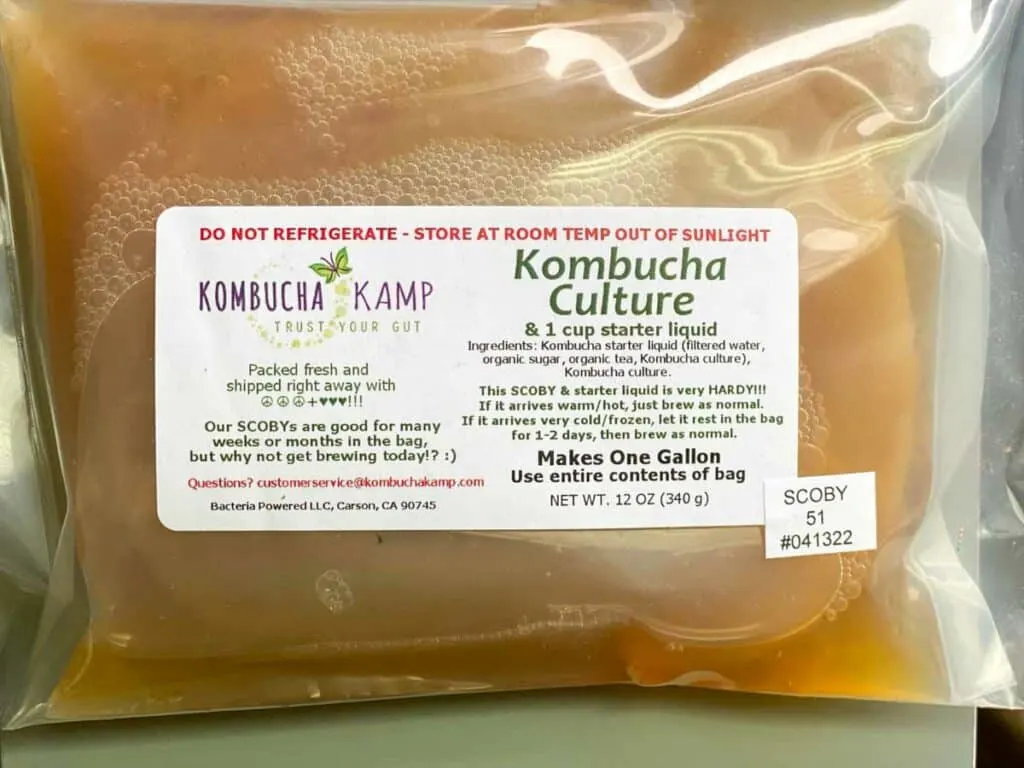 This company also has great customer service – you can email them any time you're worried that your SCOBY has mold (it probably doesn't) or questions about any part of the process.
It is so interesting to watch the SCOBY grow and make a "baby" – bizarre, but interesting.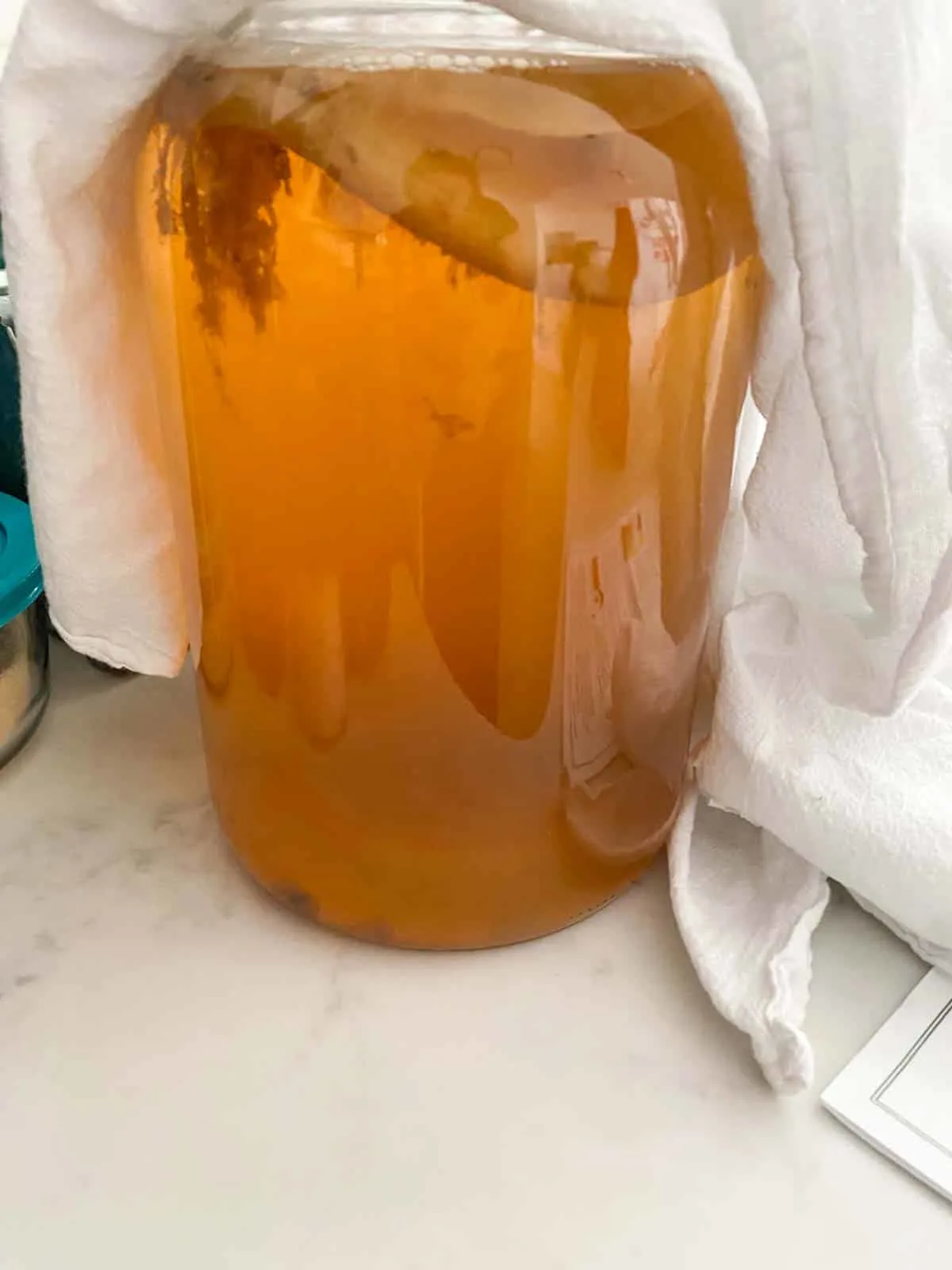 After a couple weeks, you can bottle and drink your kombucha! We haven't tried to add any flavorings yet but it tastes great just as the fermented tea.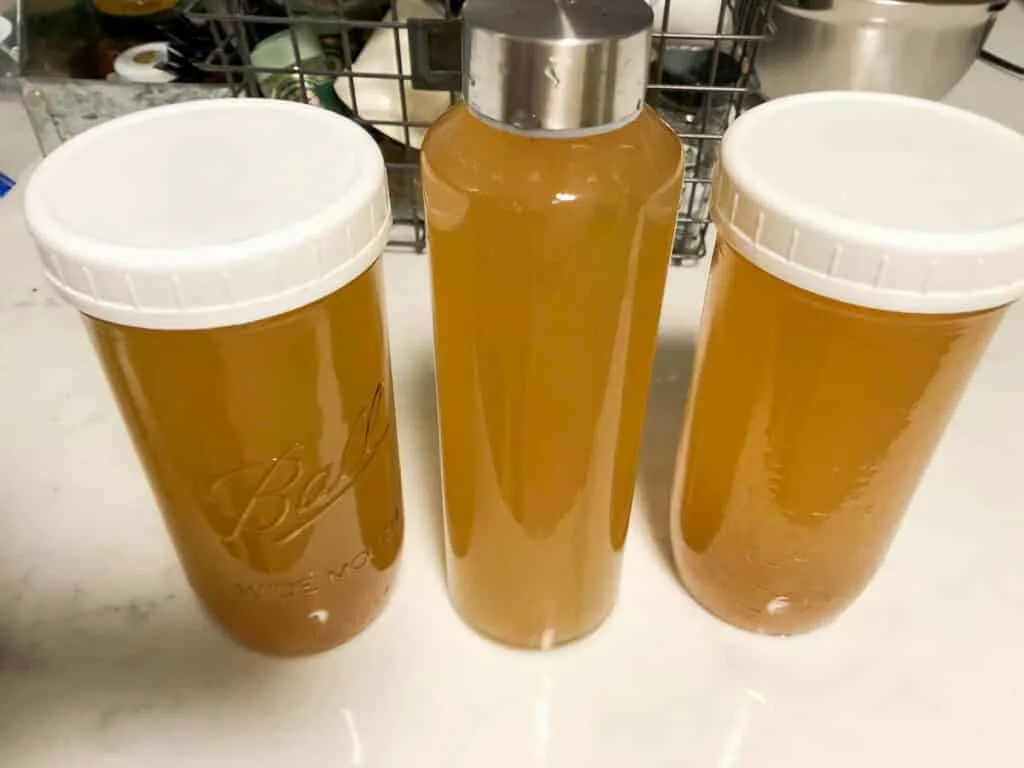 If that's not enough for you, Kombucha Kamp also has some other kits to help with healthy gut bacteria – you can make your own kefir with water grains or milk grains!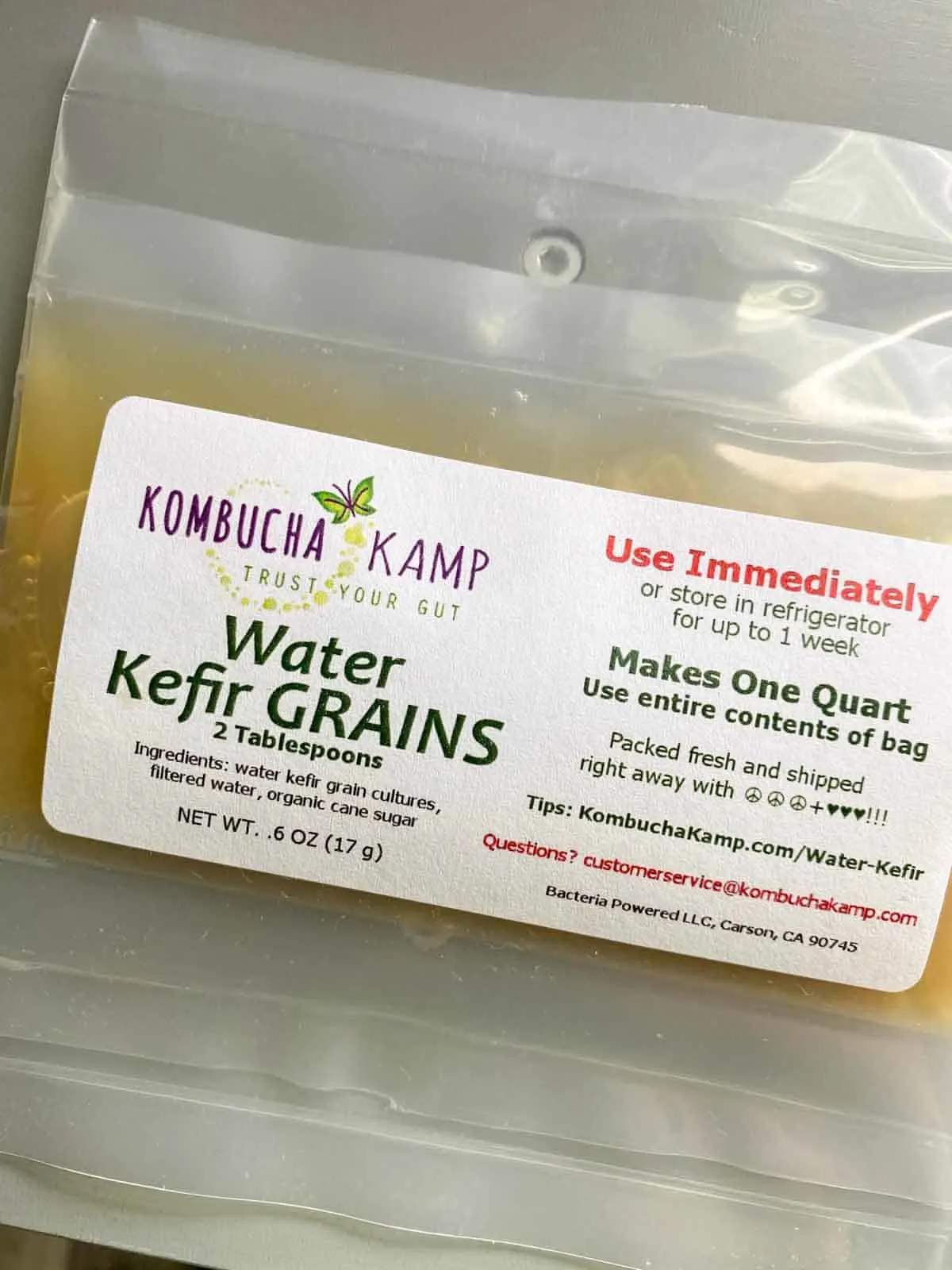 Will you try making your own kombucha with these easy-to-follow kits? Let me know how it goes!