As an Amazon associate, I earn from qualifying purchases.
Have you tried these fig and olive crisps from Trader Joe's? They are my favorite TJ's cracker!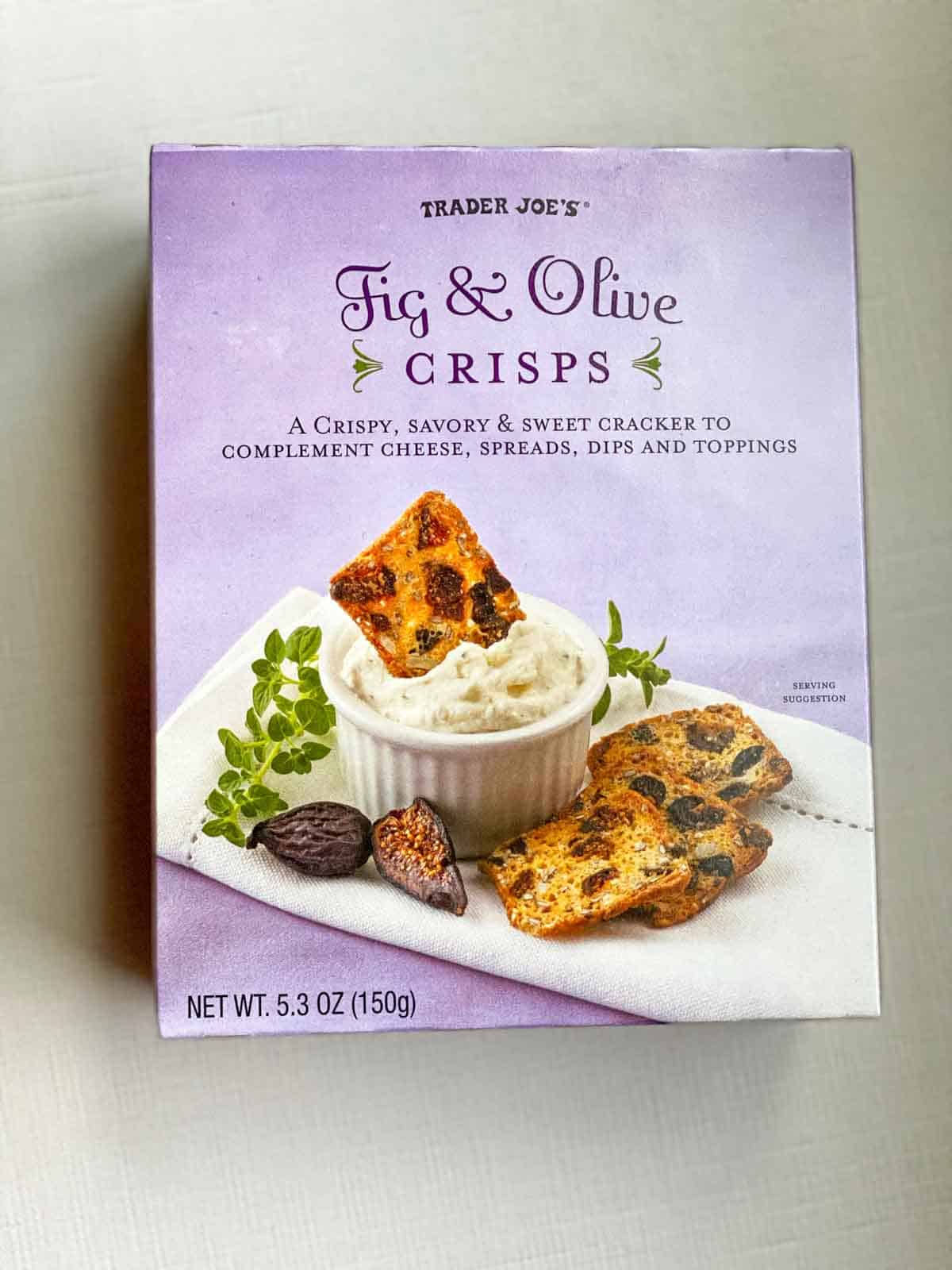 These are *not* a seasonal product, meaning they are available year-round. Every time I stop in Trader Joe's, I grab a couple boxes because I have seen them sell out from time to time.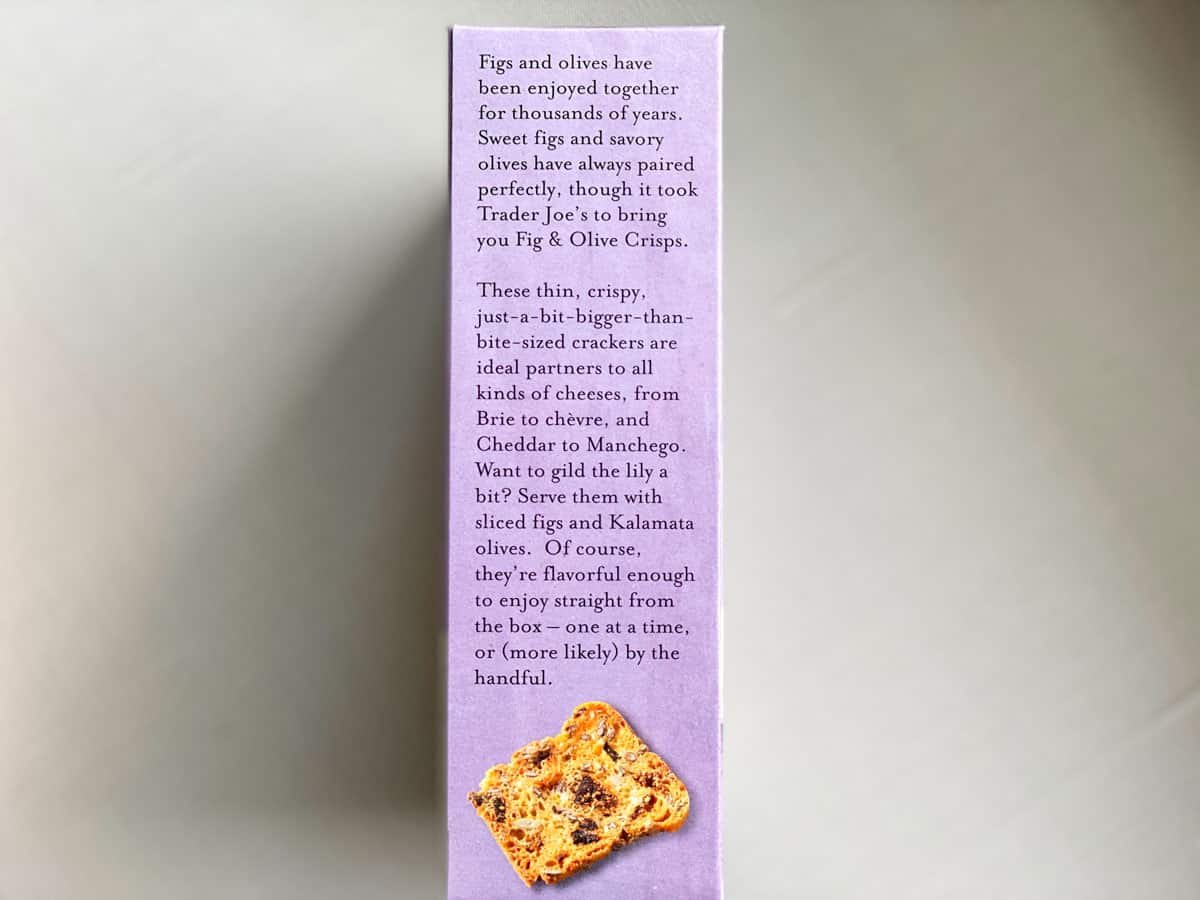 These crackers are pretty hard and sturdy so will be able to work with a lot of different dips.
My personal favorite way to eat them is with the TJ's honey chevre and some blueberry jam!
I've also served them plenty of times on cheese boards, as they also help to add a pop of color.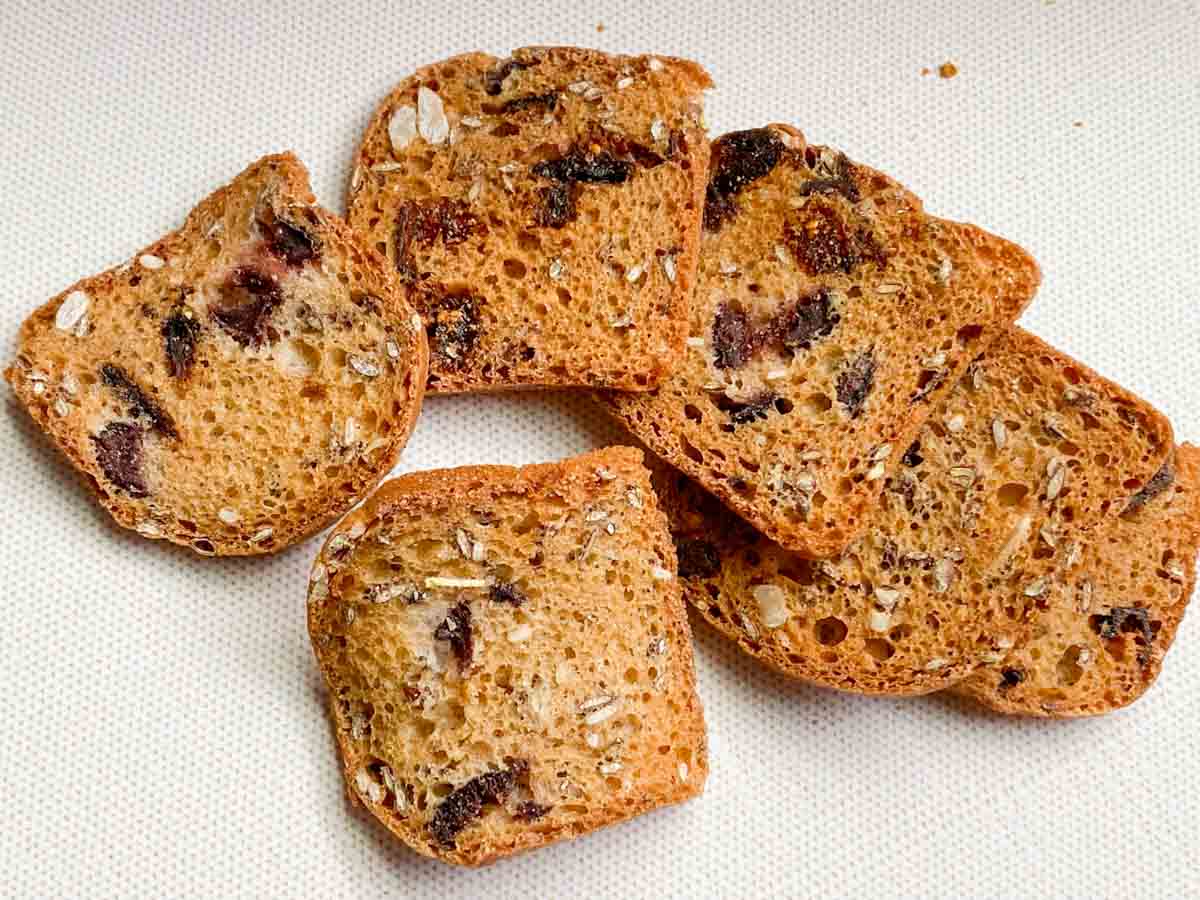 The only downside about these crackers is that you should be careful while chewing, as I have bit down on a hard piece of leftover olive pit before!
Pretty basic and clean ingredients also, for a non-organic product.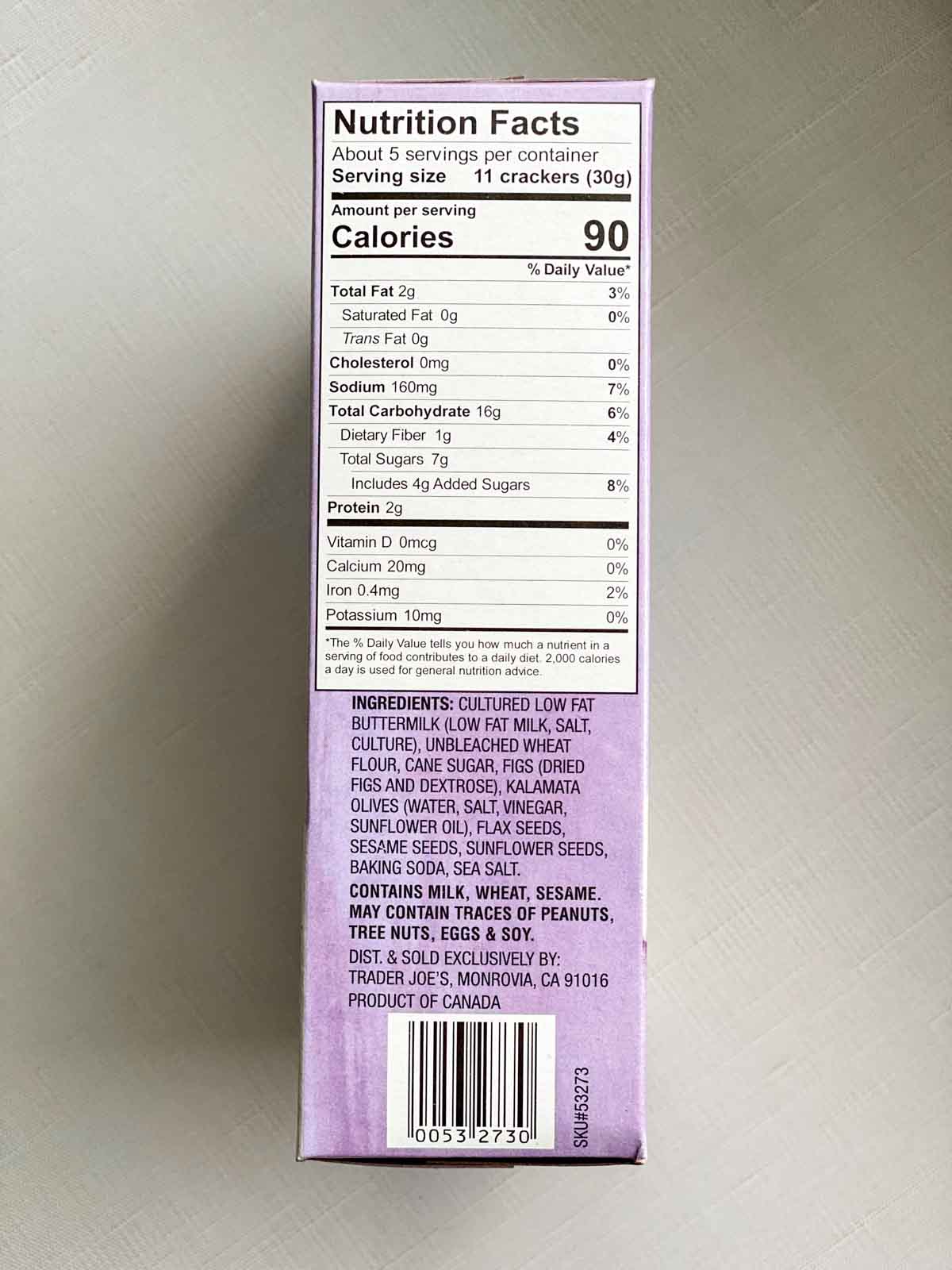 In-store you can find a 5.3 ounce box for $3.99.
If for whatever reason you cannot find these fig & olive crisps in your local Trader Joe's store, they often have them from third-parties selling on Amazon, albeit for a premium price!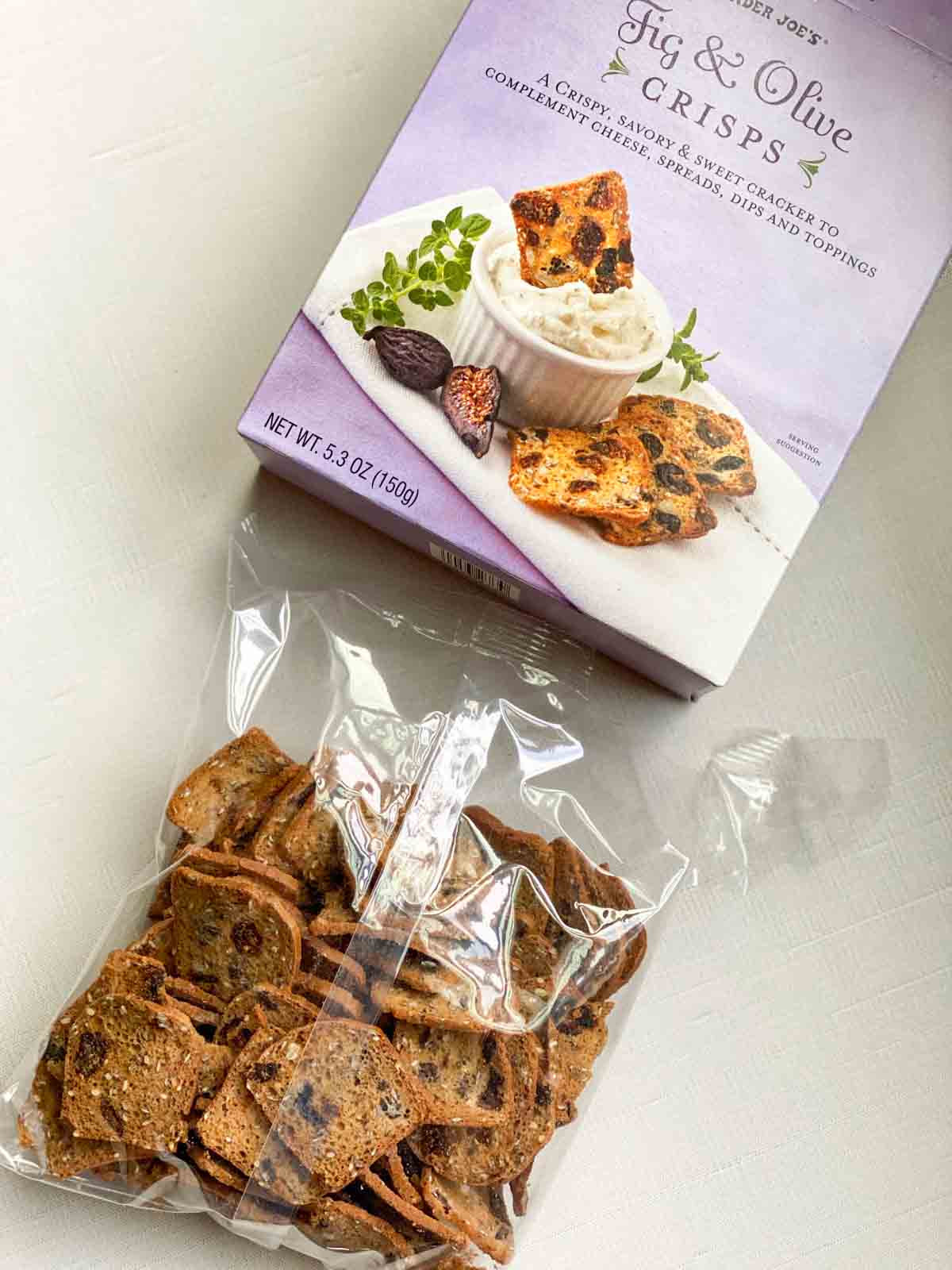 These are a great starter for finger food appetizers or any dippers. If you like figs, you should give these a try!