This post was originally sponsored by MorningStar Farms.
Grilling season is upon us! And if you go meatless every day or only some days, MorningStar Farms® is here to save the day with their range of plant-based and meat-free products. Make your own vegetarian burger bar for your summer party with all the toppings you could want!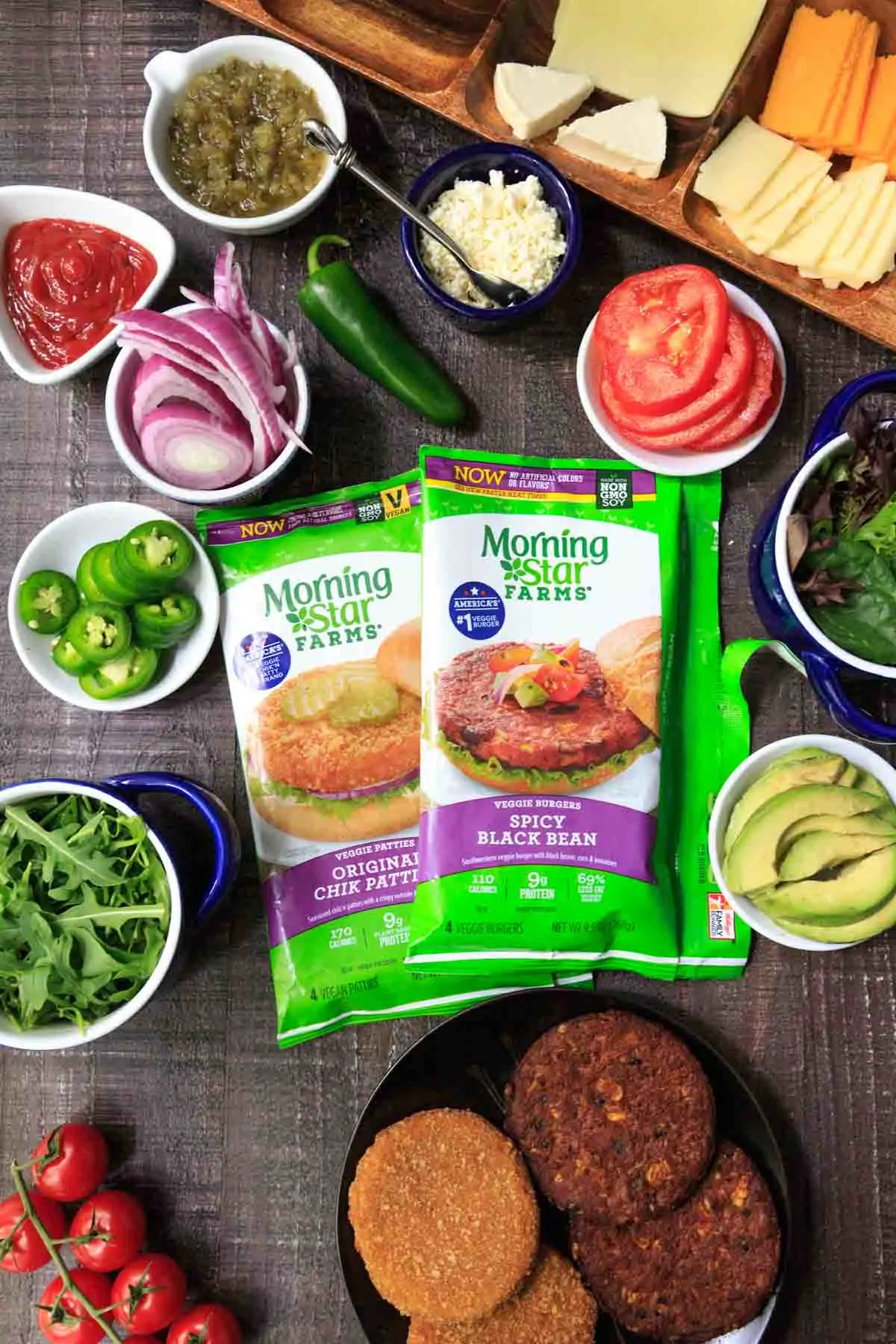 There are a range of options that MorningStar Farms offers, including a Cheezeburger patty, Chik Patties, Chik'n Nuggets, and Chorizo Crumbles – all of which are plant-based!
Additional options that are vegetarian and not vegan include their Corn Dogs and Spicy Black Bean Burger.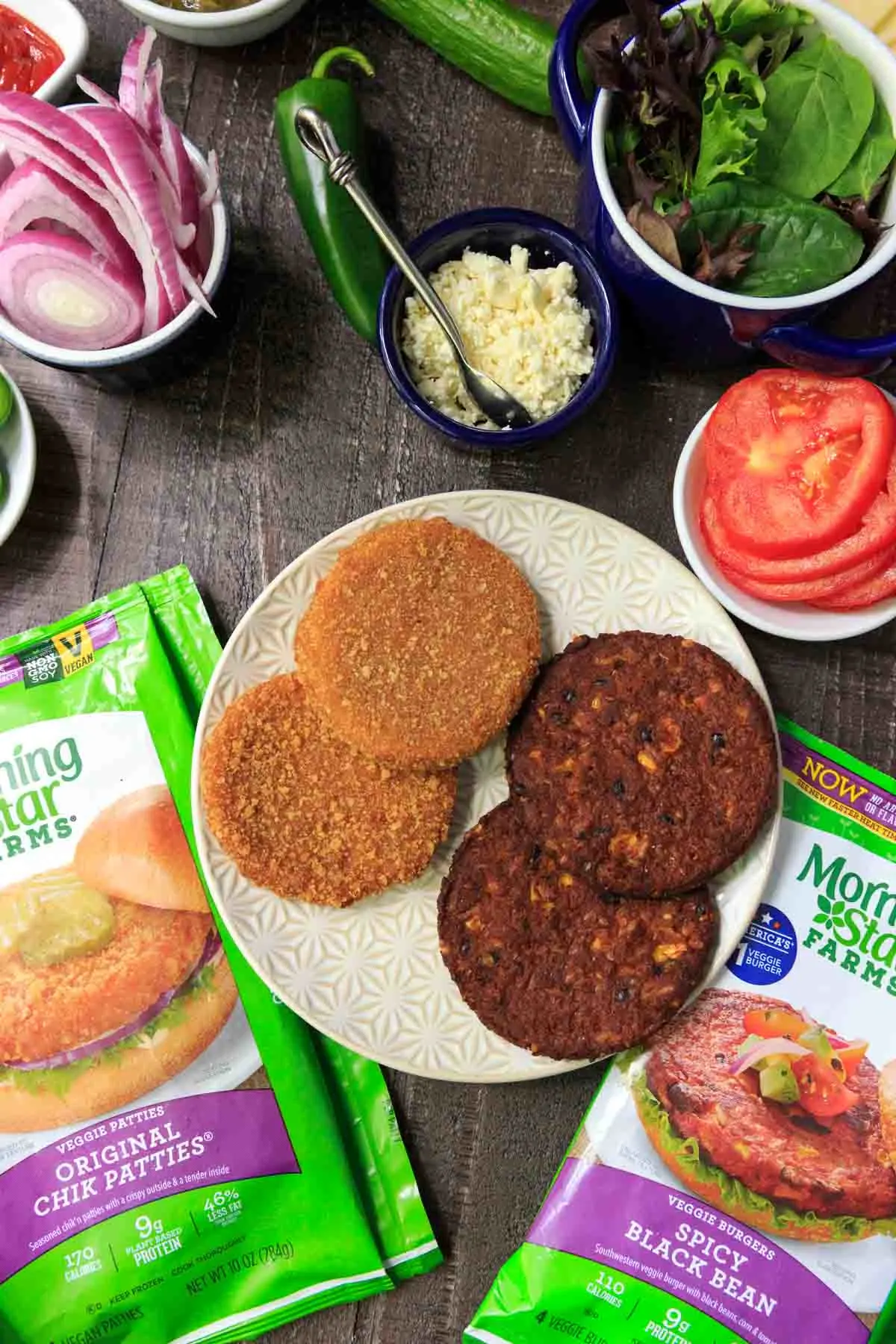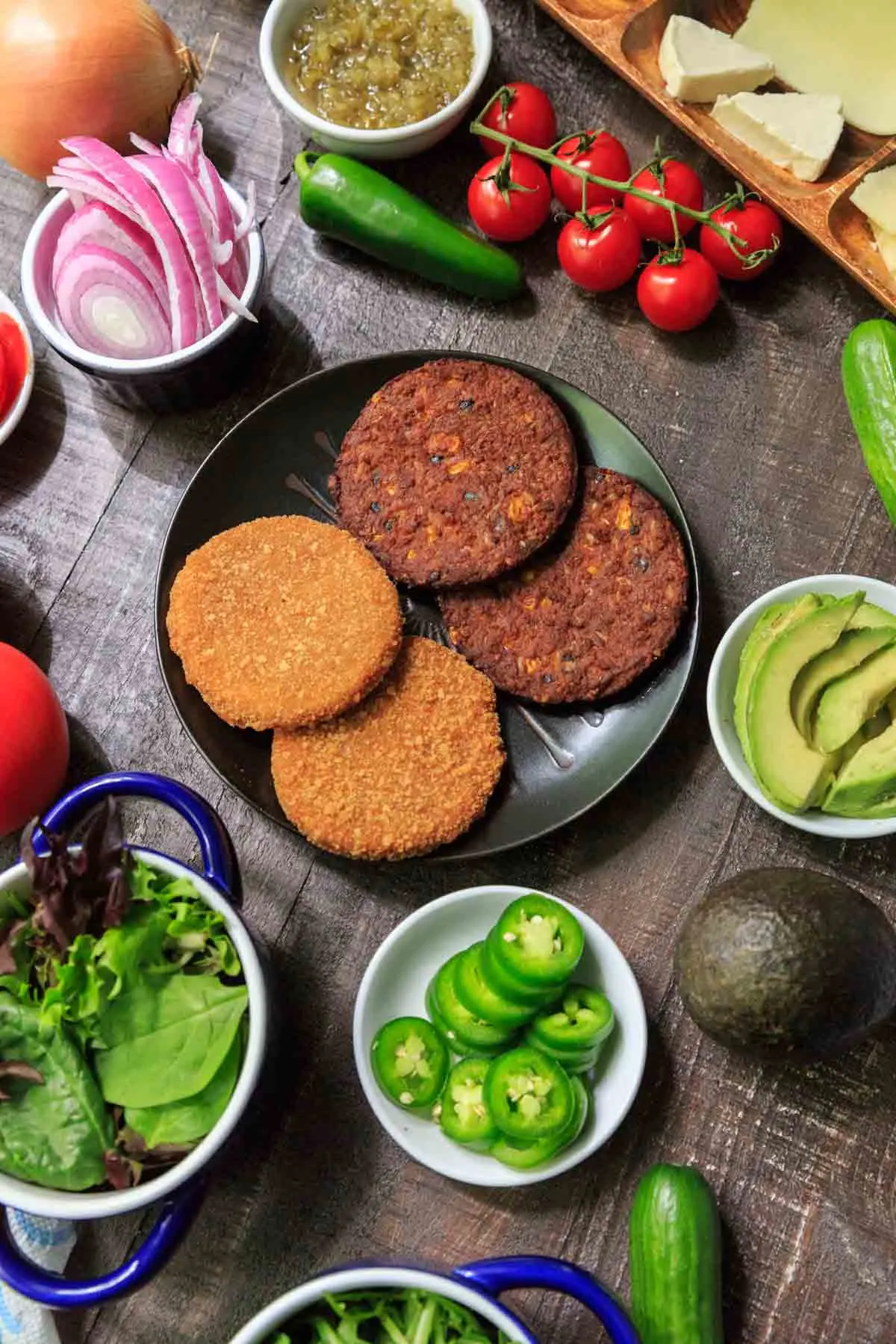 You can customize the "meats" and the toppings to your family and friends taste buds, but here are the important categories and suggestions for available ingredients for a DIY burger bar party:
Buns – traditional bread buns or lettuce wraps!
Variety of cheeses – pepper jack, Swiss, Monterey Jack or feta are some favorites. You could even provide vegan cheese to have 100% plant-based options!
Greens: lettuce, arugula, mixed greens
Tomato slices
Avocado or guacamole
Red onion slices (bonus: make caramelized onions)
Jalapeno slices
Pickles and/or cucumber slices
Condiments: ketchup, mayonnaise, hot sauce, ranch dressing, mustard, relish, salsa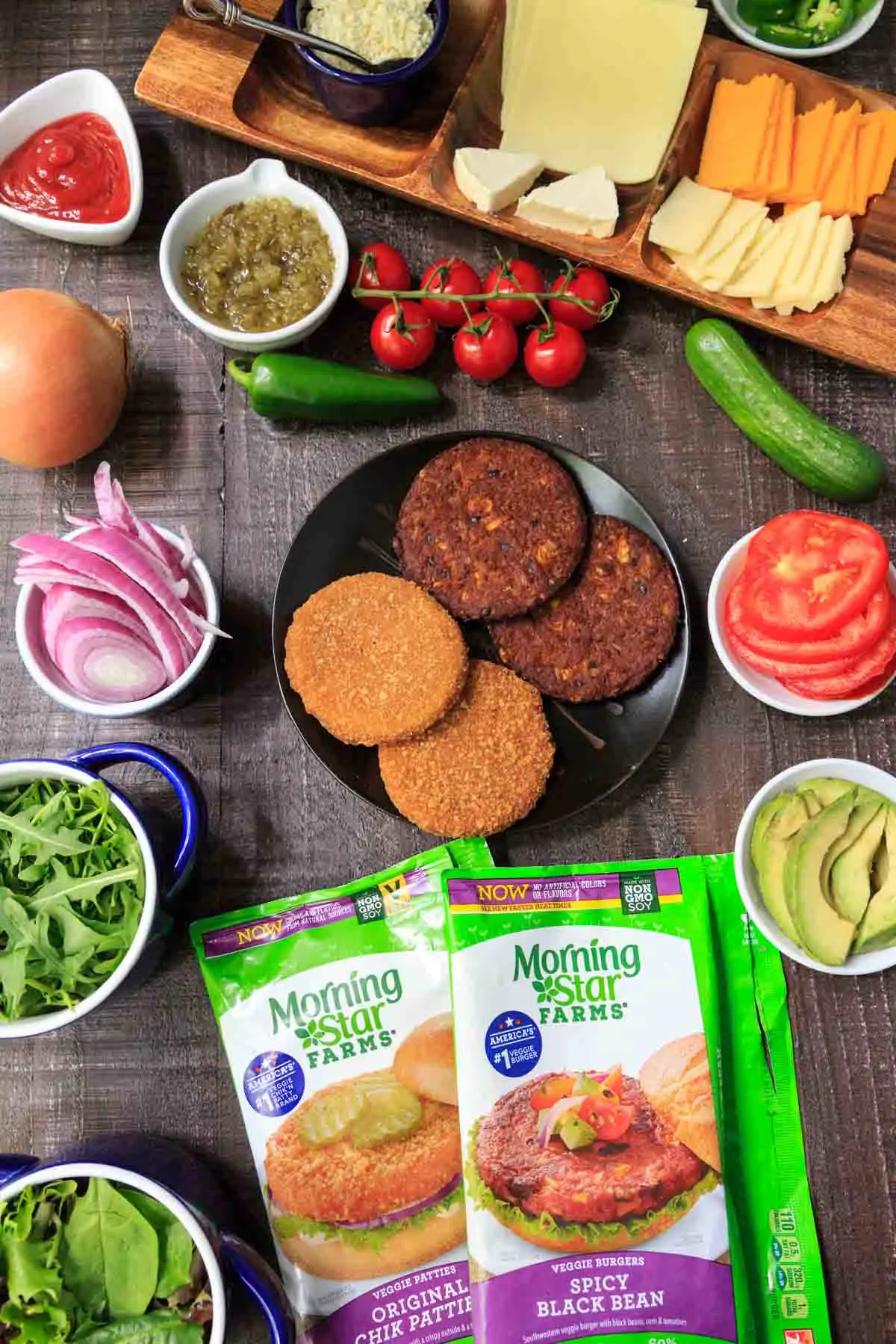 And obviously, the MorningStar Farms protein of your choice. Plan to have at least two patties per person at your party! One of the many benefits of these frozen patties is the ease of preparation, so you can stock extra in your freezer for those who want seconds (and thirds).
If you are having more than 4 people, you should arrange your burger bar in stations: greens, cheeses, sliced veggies and then condiments.
All of the above options (and the ones I used!) are fresh, easy, slice-and ready ingredients.
You could even get creative and slightly fancy with your topping options, maybe with some pineapple slices for a tropical vibe!
Know that you don't have to sacrifice flavor for these veggie patties – and customizing them to your own flavor palate is half the fun! Some of my favorite versions:
Spicy Black Bean Burger (the serving size is one patty but I like to make mine a double!) with lettuce, relish, red onion, Monterey Jack cheese, avocado, tomato and jalapeno.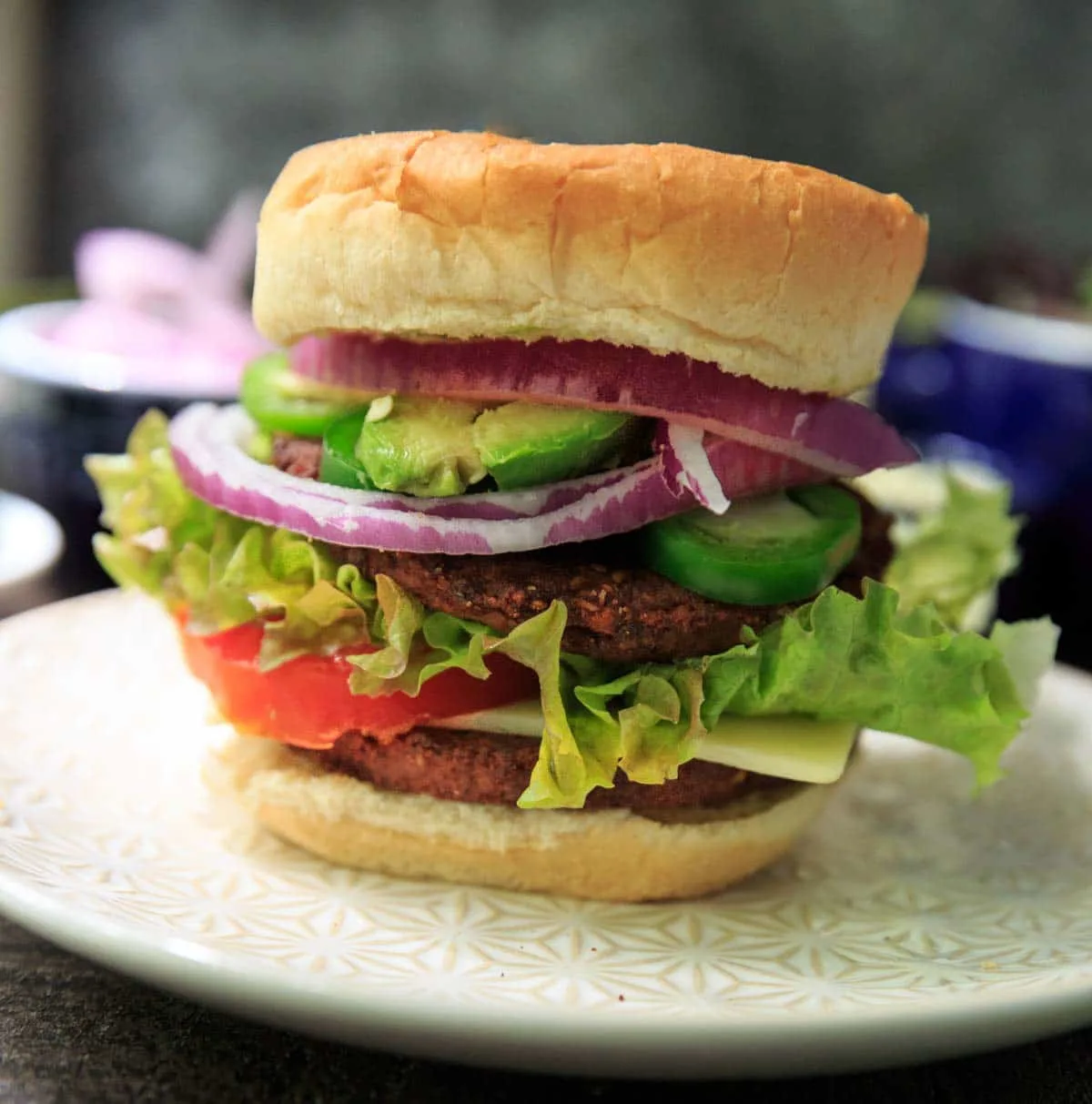 Original Chik Patty with feta, tomato, avocado and mixed greens.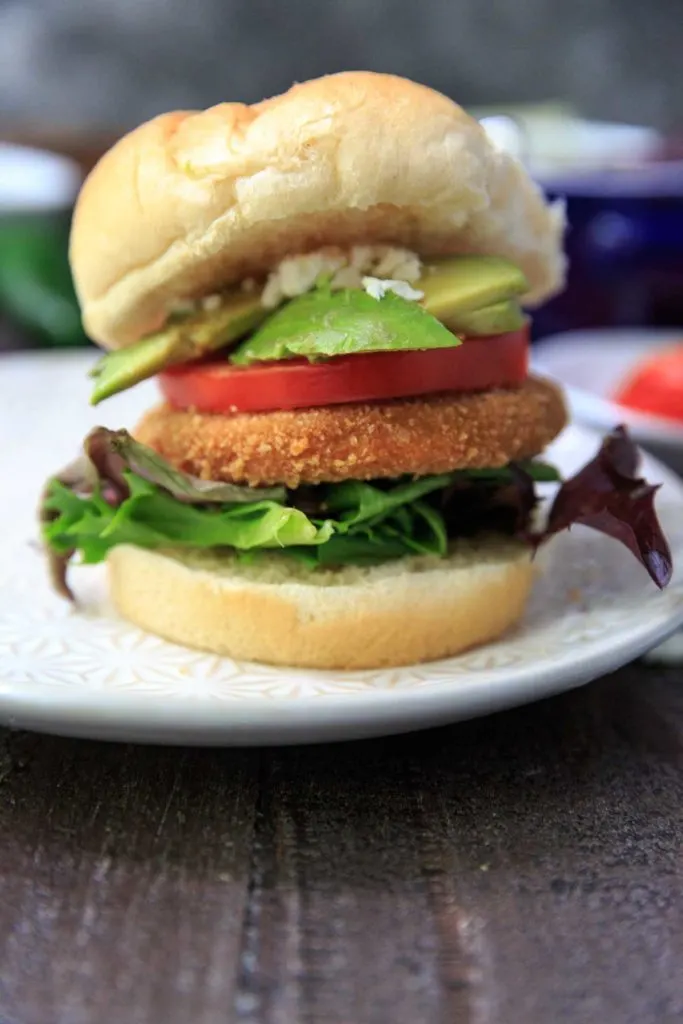 Which one will become your go-to protein this grilling season?