As an Amazon affiliate, I earn from qualifying purchases.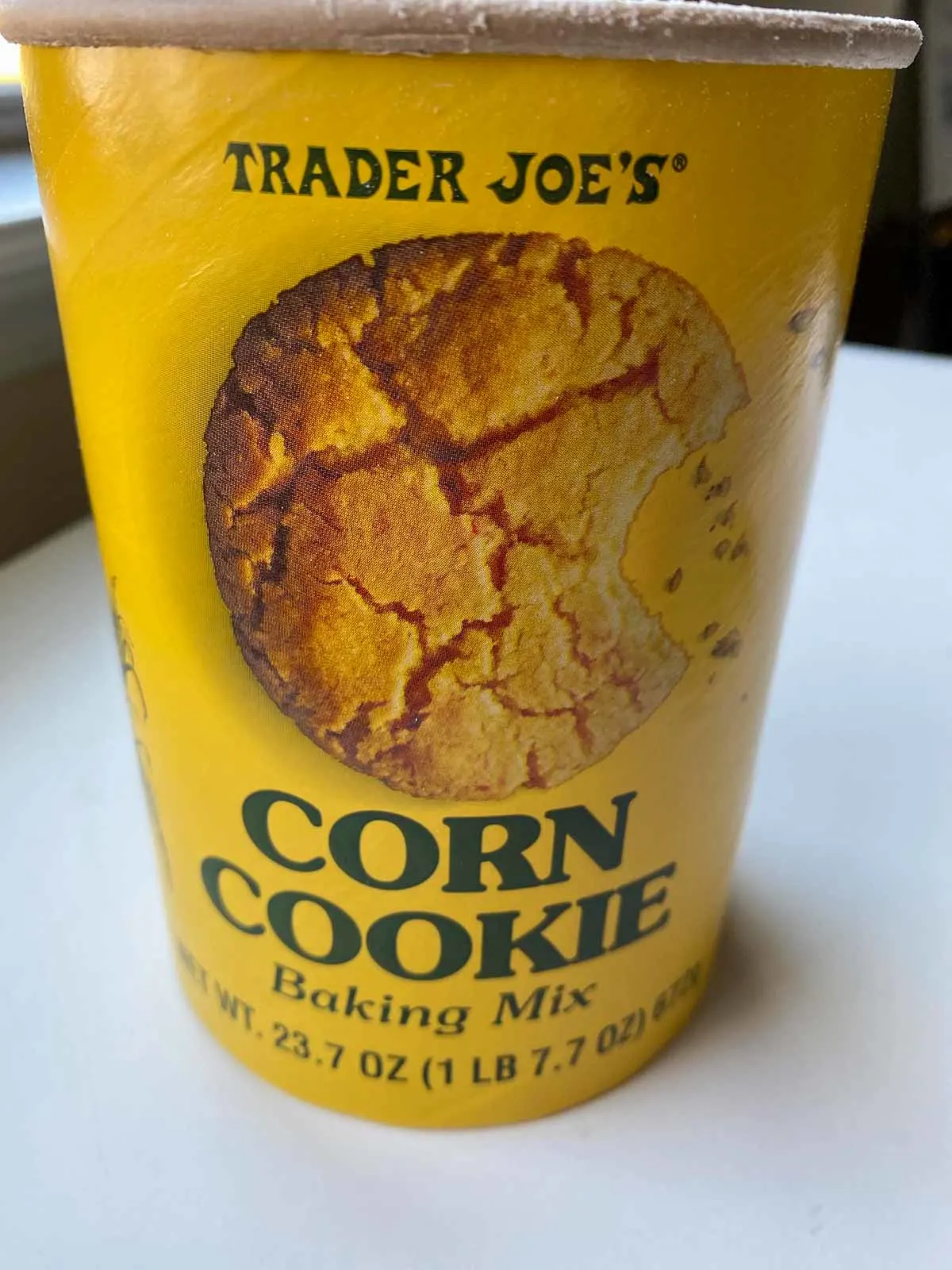 Have you seen the corn cookie baking mix from Trader Joe's? It's a seasonal item common in the summertime. If you like sugary sweet cookies, it's definitely worth a try!
The corn cookie mix itself has all the dry ingredients (including flour, cornmeal, and lots of sugar – you can even see it sparkle a little).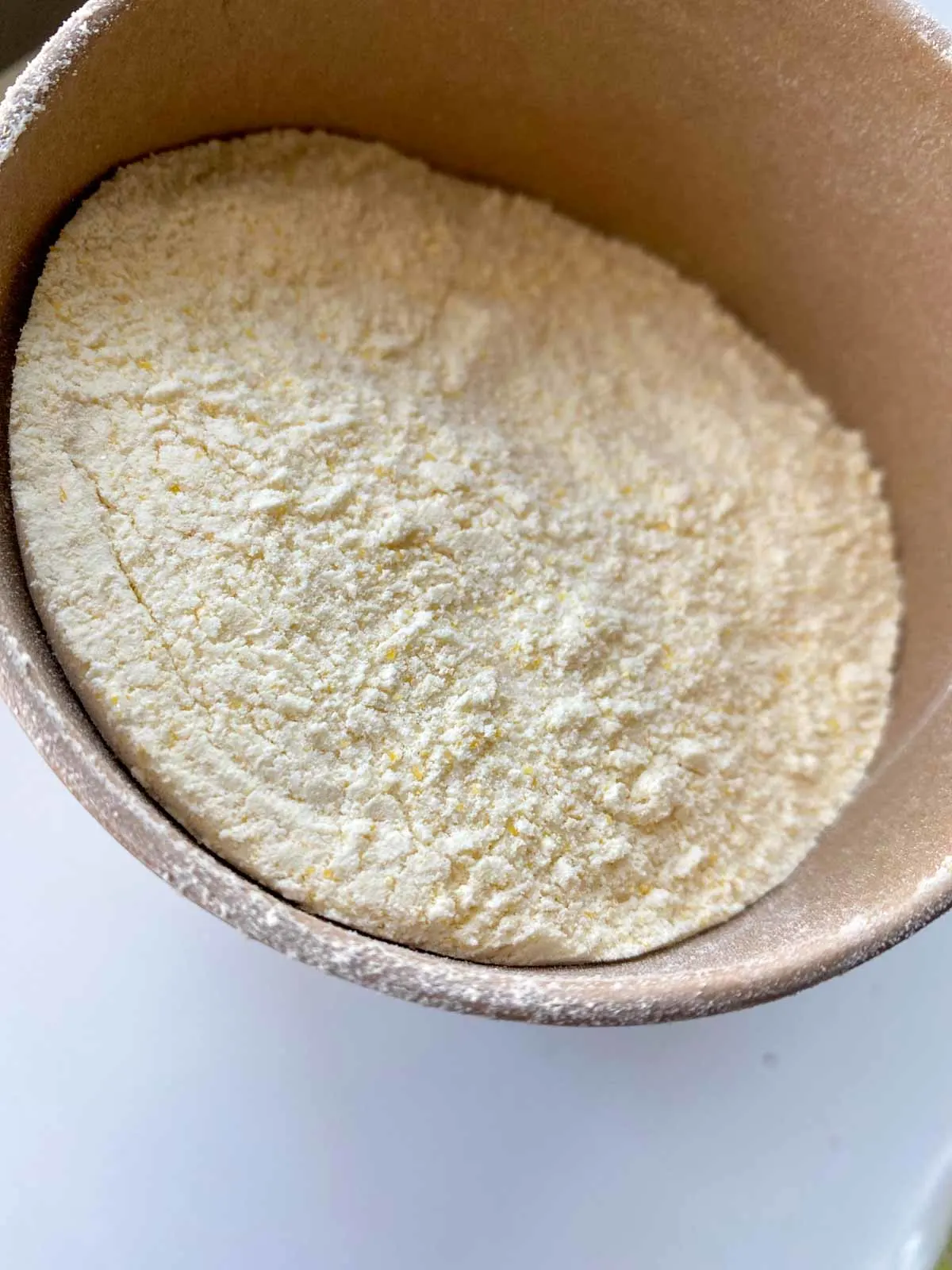 You'll need to add 1 large egg, and 2 sticks (1 cup) of unsalted butter. Easy enough!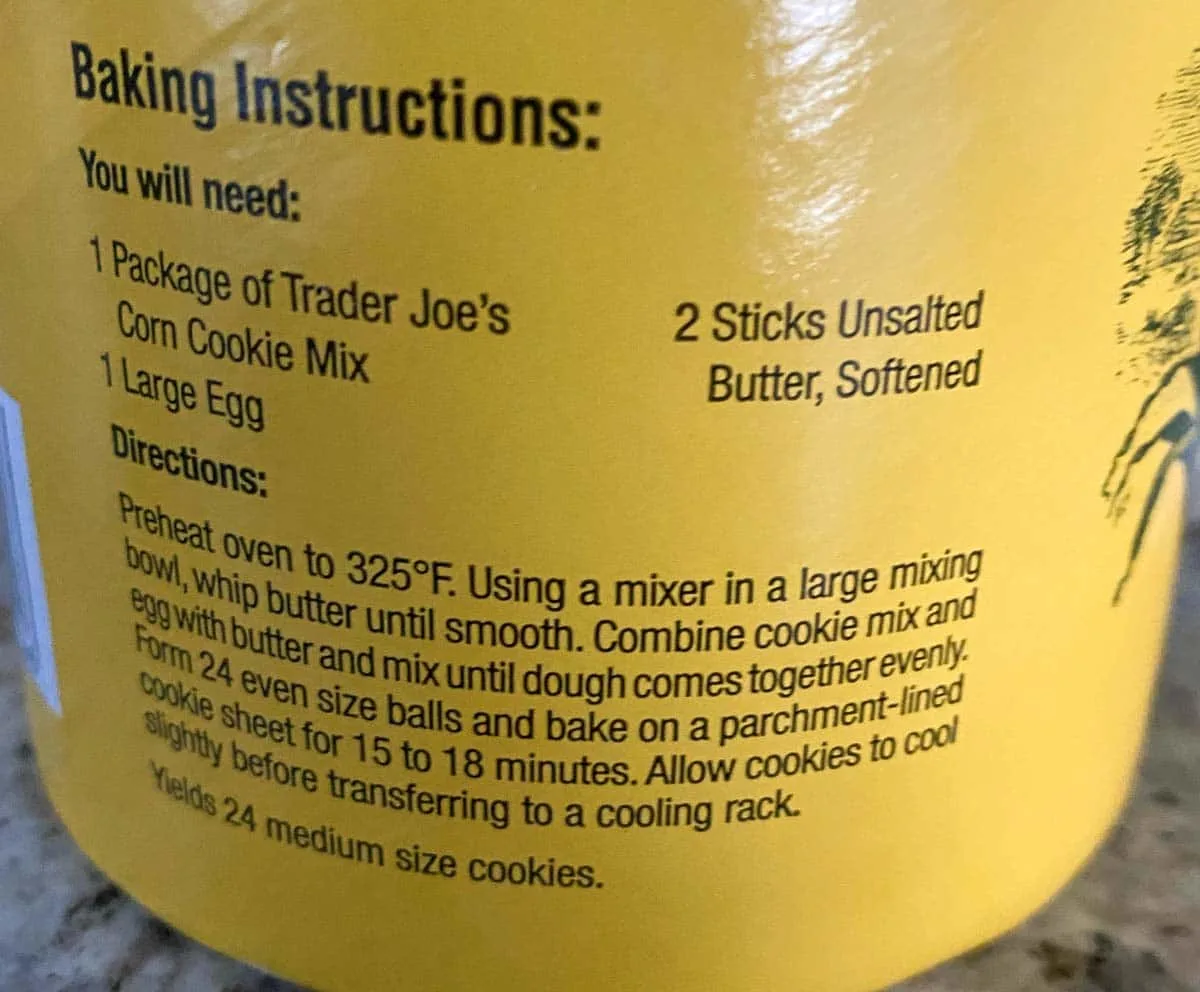 I always melt my butter for cookies – I have heard some people have issue with the dough not coming together right when they use softened butter, but mine looked like pretty normal dough with the melted butter.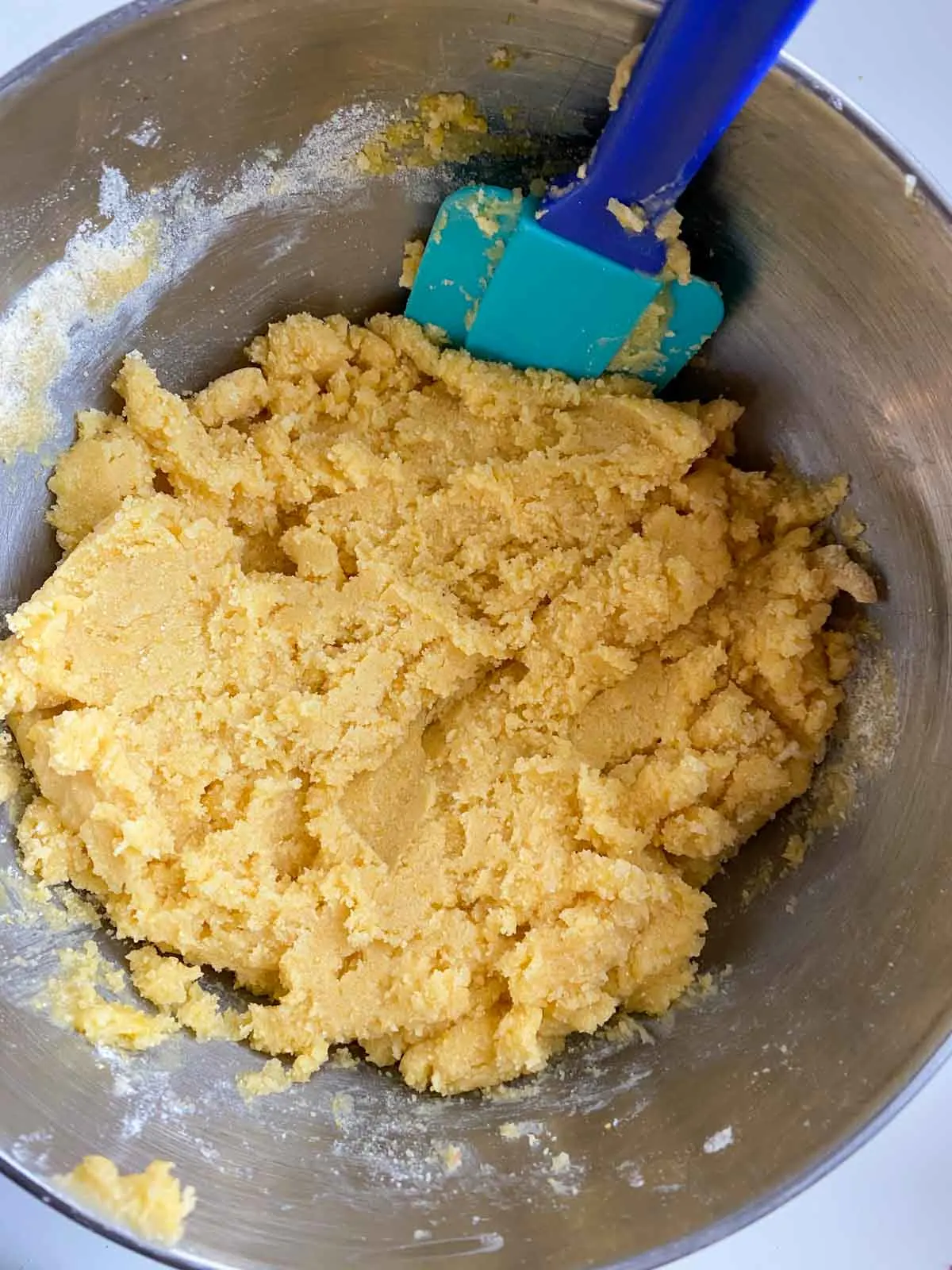 I'll say, I wasn't quite sure what to expect with something called "corn cookies" but they were delicious! They are like sugar cookies with a twist – and have a perfectly crackly top.
Of course I must make my cookies bigger than the mix expects, because I never get the expected yield – I got around 16 cookies instead of 24.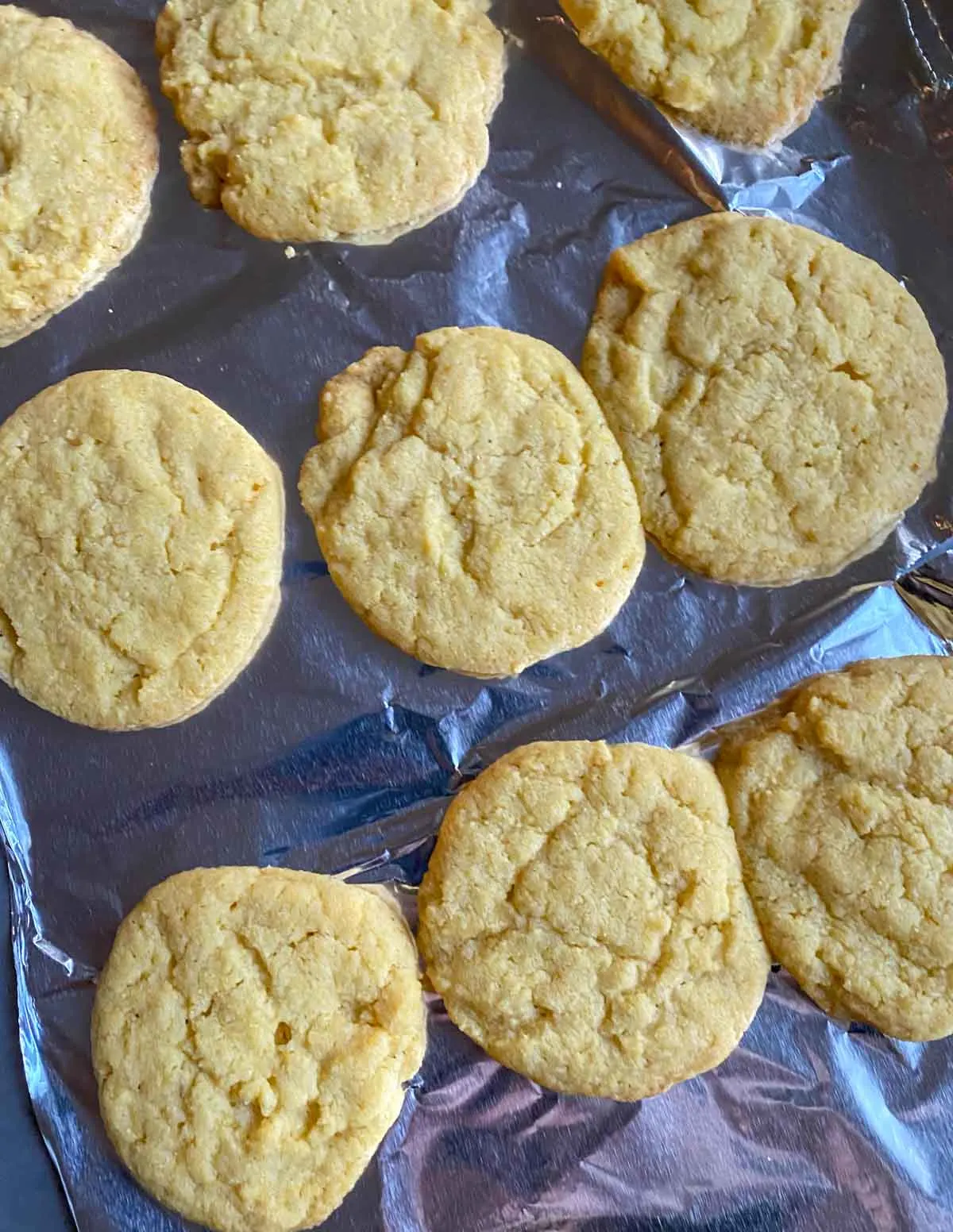 Ideas of mix-ins to add to your batter: chocolate chips, blueberries or other fresh berries, to keep on the summer theme. Since it's already a very sweet cookie, keep this in mind when considering what to add.
These are delicious on top of ice cream too – maybe try vanilla ice cream sandwiches!
Keep an eye out for these at your local TJ's! I haven't seen any resellers list these on Amazon yet (though you can check the search to see if this has changed), so the store is the best place to buy them for now.