Peppermint thin bark, two ways. A delicious, simple peppermint bark with just a few ingredients!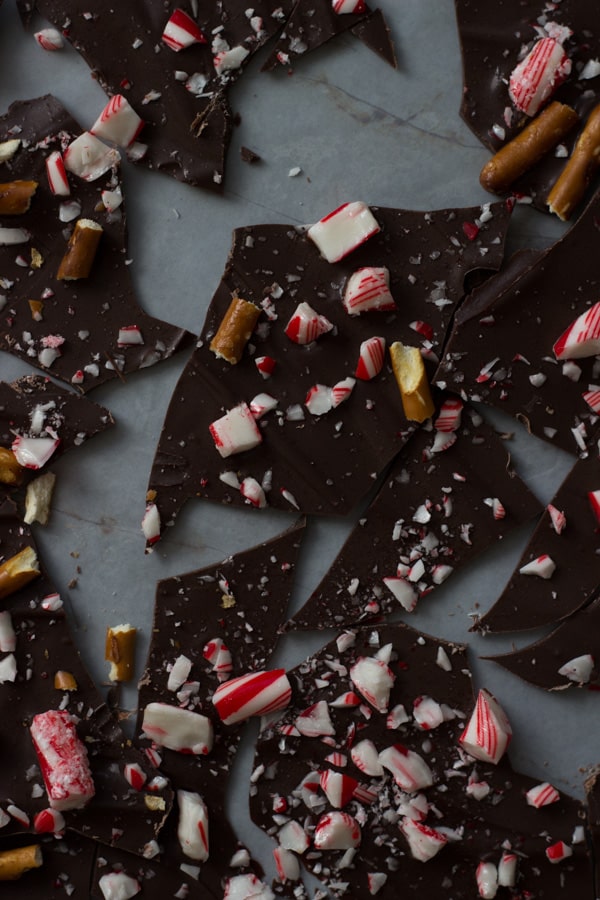 Half of my brain is telling me peppermint dessert recipes should be tucked away until next year's holidays. The other half wants to share the super easy peppermint thin bark I made but didn't get a chance to post while it was still "relevant." Can we just pretend it is two weeks ago, and you all really need something to do with all your extra candy canes (and also that you're not all totally over peppermint)? Or is there a chance you're not completely peppermint-ed out? Okay great, let's begin.
Candy canes. So pretty and colorful.
While I'm not a huge fan of eating plain candy canes, they sure are festive.
Crush them up (wrap them in a towel or put them in a plastic bag, and lightly use a hammer or something similar to break into pieces) – also double as an effective stress relief activity 🙂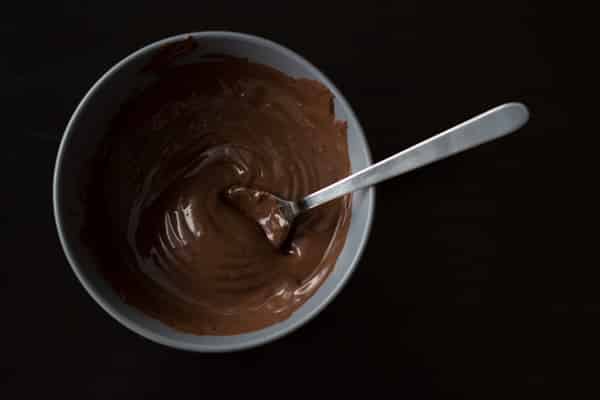 Chocolate. Very important.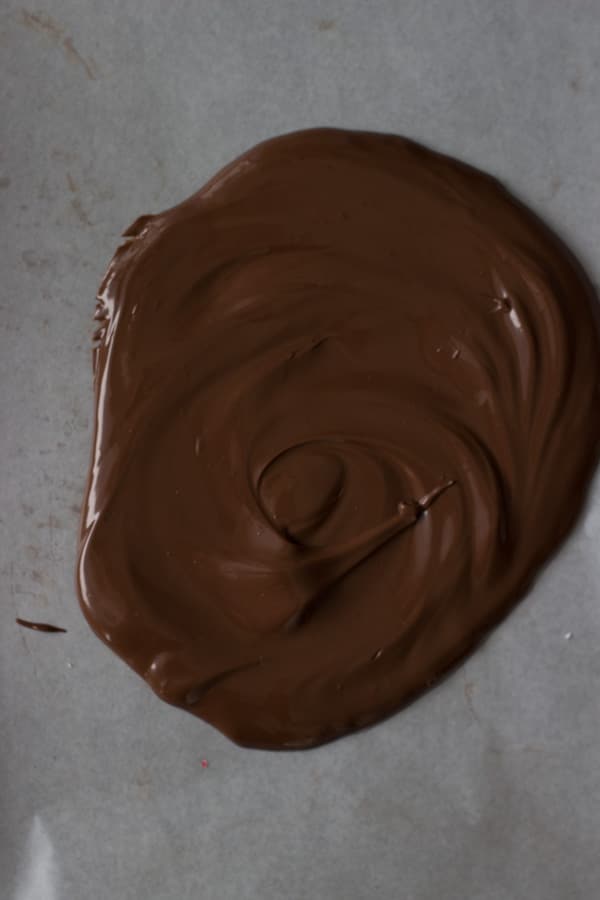 To clarify, this recipe calls for dark chocolate. If you're a white chocolate lover, there are plenty of recipes out there that layer white and dark, but this one isn't it. Dark chocolate all the way. Once melted, spread it out thin so it hardens quicker and you can eat more of it without the guilt.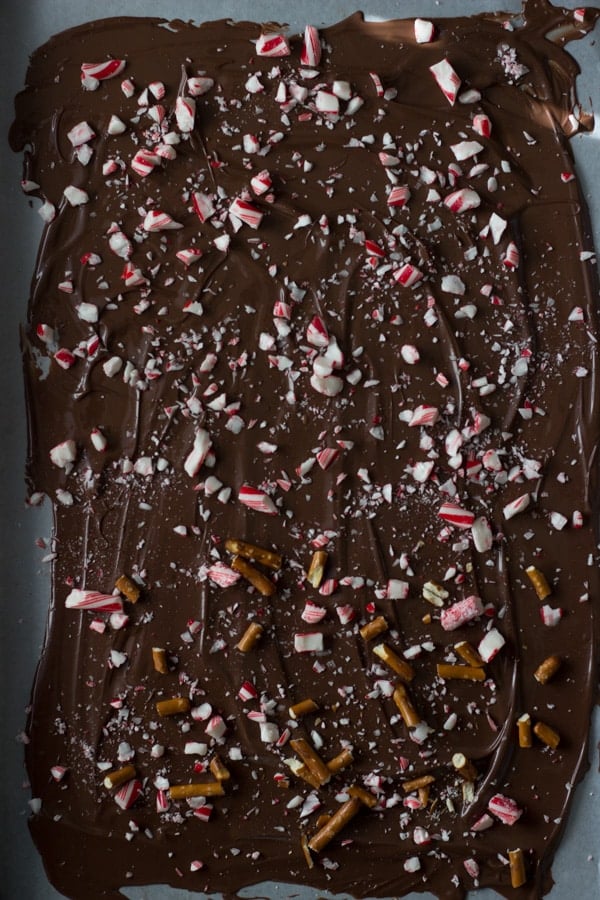 Did you read the title of this recipe carefully? I threw in a little twist – there are two options here for you!
For the "regular" peppermint bark you just need dark chocolate, candy canes and peppermint extract. Those of you who like a little salty with their sweet, also add some crushed up pretzel sticks!
Both versions are pretty delicious, just depends on your mood. I made half and half because, as you can tell from the start of this post, I'm usually conflicted.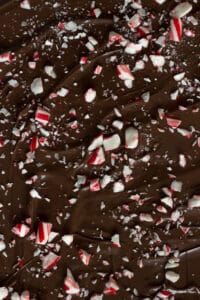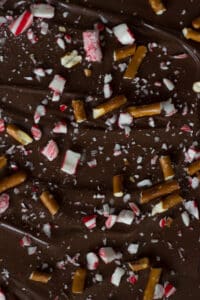 You'll just want to lightly press the toppings in to the melted chocolate to make sure they stick.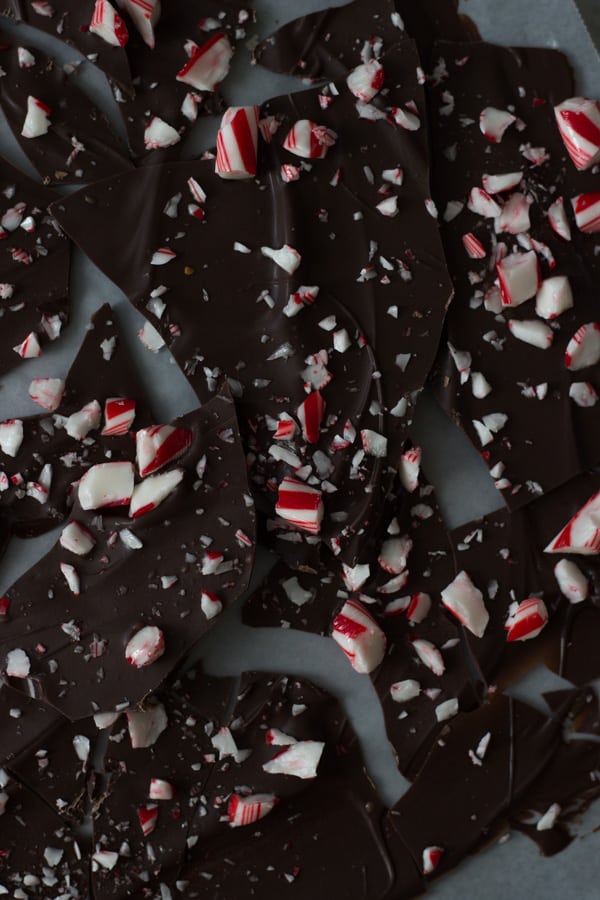 I'm not sure how long it will take for it to harden at room temperature, because I put it in the freezer to speed it along. 30 minutes should do it.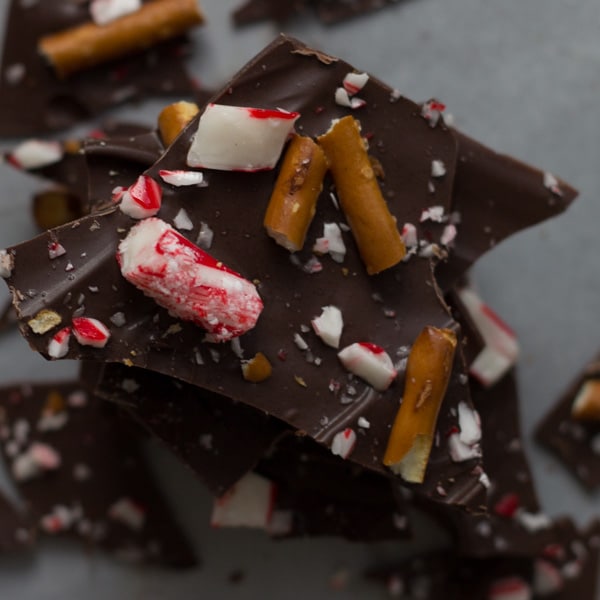 More stress relief as you get to break these apart too!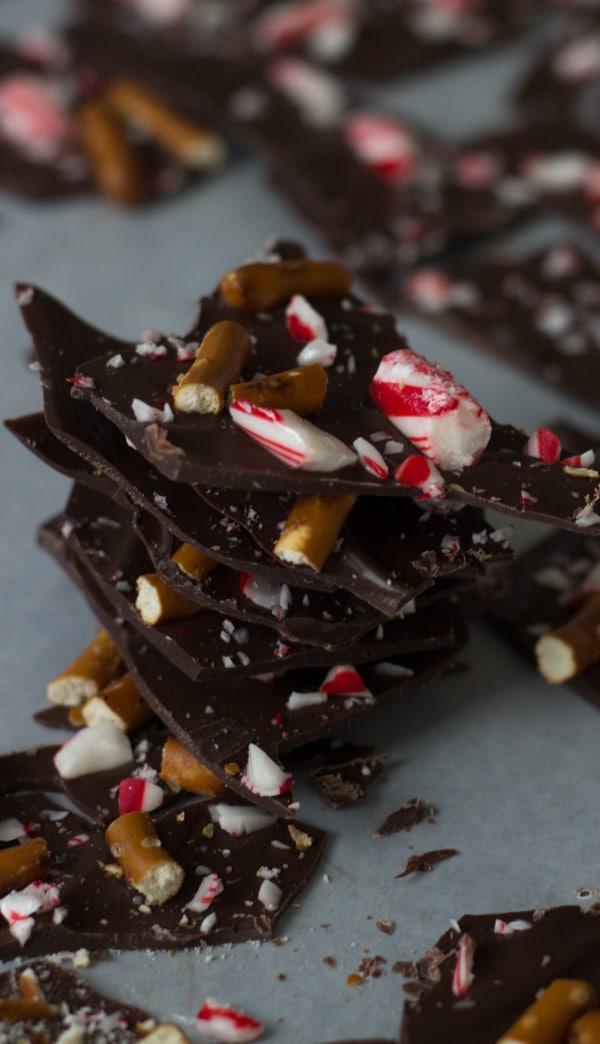 Which version are you going to make?
Peppermint thin bark, two ways
Peppermint thin bark, two ways. A delicious, simple peppermint bark with just a few ingredients!
Ingredients
1 1/2

cups

dark chocolate wafers

(ensure vegan-friendly if necessary)

4

candy canes

, crushed

1/2

teaspoon

peppermint extract

1/2

cup

crushed pretzels

(optional)
Instructions
Melt the chocolate according to package instructions. I melted in 20 second increments, mixing in between, until smooth and just melted. Let chocolate cool slightly for a minute, then mix in peppermint extract.

Line a cookie sheet or tray with wax paper. Pour melted chocolate on paper and spread out thin with back of spoon or spatula.

Sprinkle crushed candy canes on top of chocolate while still warm. If using pretzels, sprinkle them on top too. Lightly press candy canes and/or pretzels into the chocolate.

Freeze for at least 30 minutes or until hard. Bark should break apart easily.

Can store in air-tight container for up to a week.