(2023 update: Peaceful River Farms is no longer in business)
In addition to traveling, lately I've been trying to get more involved in local events. Probably like most people, I realized I had been saving "adventures" for new cities and not exploring my own town! So when I saw an event come up at a local farm, Peaceful River Farm, which included a tour of their farm in Chapel Hill and a vegan dinner hosted by one of my favorite chefs, I knew I had to sign up.
Chef Caroline Morrison owns a Raleigh restaurant called The Fiction Kitchen. It's harder to find vegetarian-only spots in the south when there's BBQ everywhere (and fun fact: NC has more pigs than people), but the Fiction Kitchen does it right. I absolutely love their brunch and they source their food locally. Plus they are always on various lists of the best places to eat.
I was super excited to see what Chef Caroline was cooking up and also to get the tour of the farm. But I was extra excited to eat dinner on their back porch with the gorgeous views and sunset. I even brought my legit DSLR camera instead of just my phone.
On the drive to the farm, the skies opened up and it started POURING. I was afraid I wasn't even going to get a tour at all, let alone be able to unpack my camera to take any pictures.
Luckily it stopped enough to get a slightly delayed, and wet, tour of the farm. But the dinner tables had to be moved inside.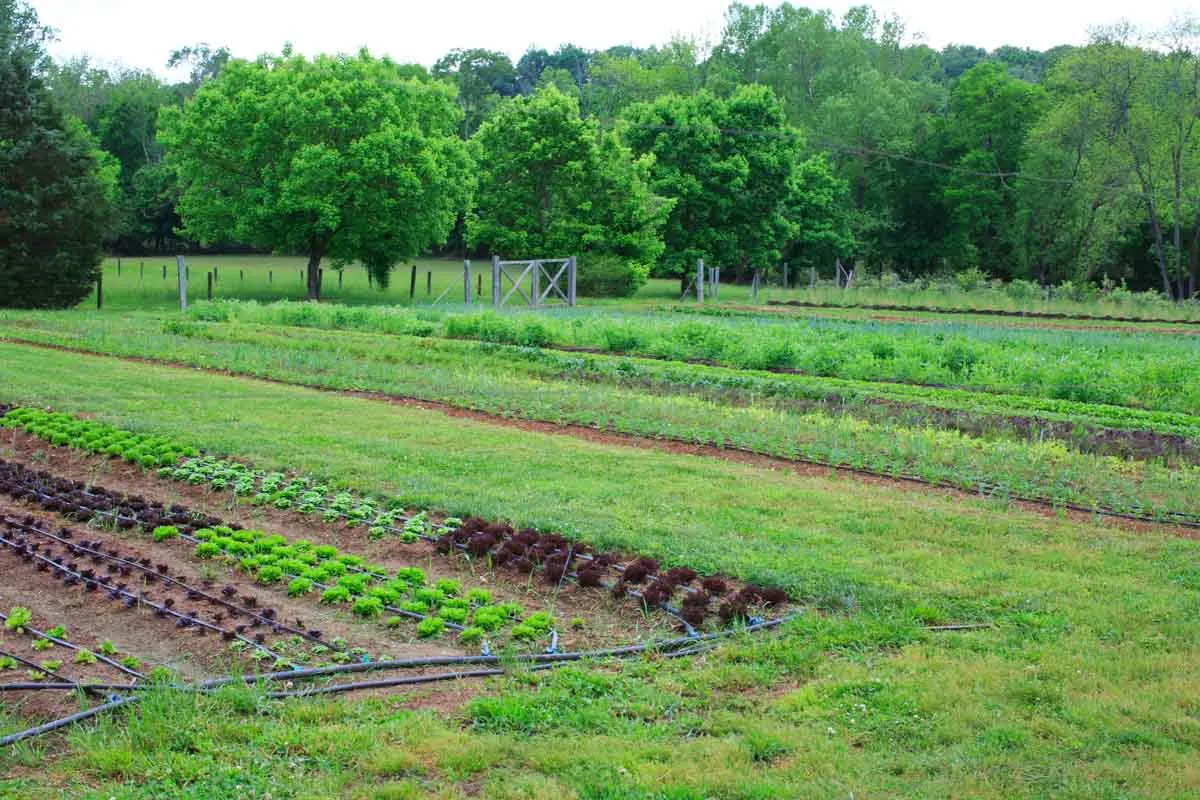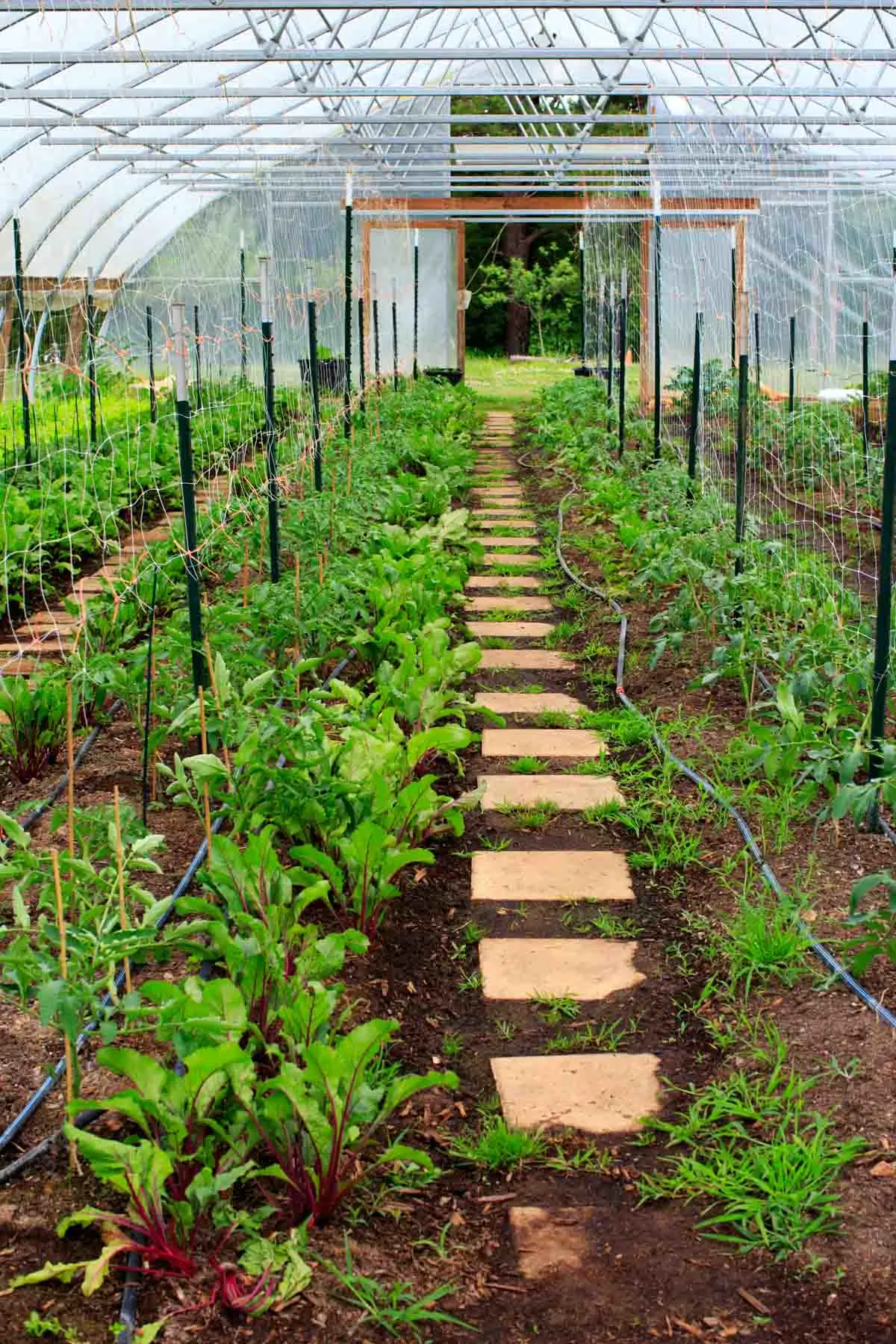 Something else I learned was that deer really like sweet potatoes! (I'm with you, deer.)
Deer fencing on the side of their property had to be taken down at some point and they found that out the hard way.
So instead of sweet potatoes, they had to plant things that deer don't like – apparently regular potatoes and onions.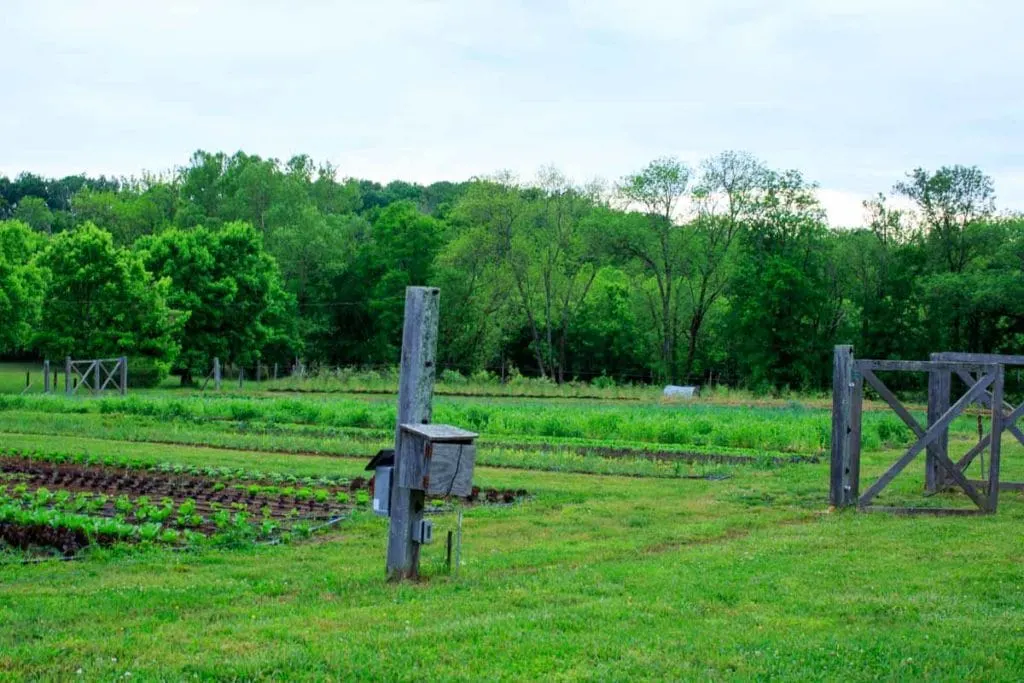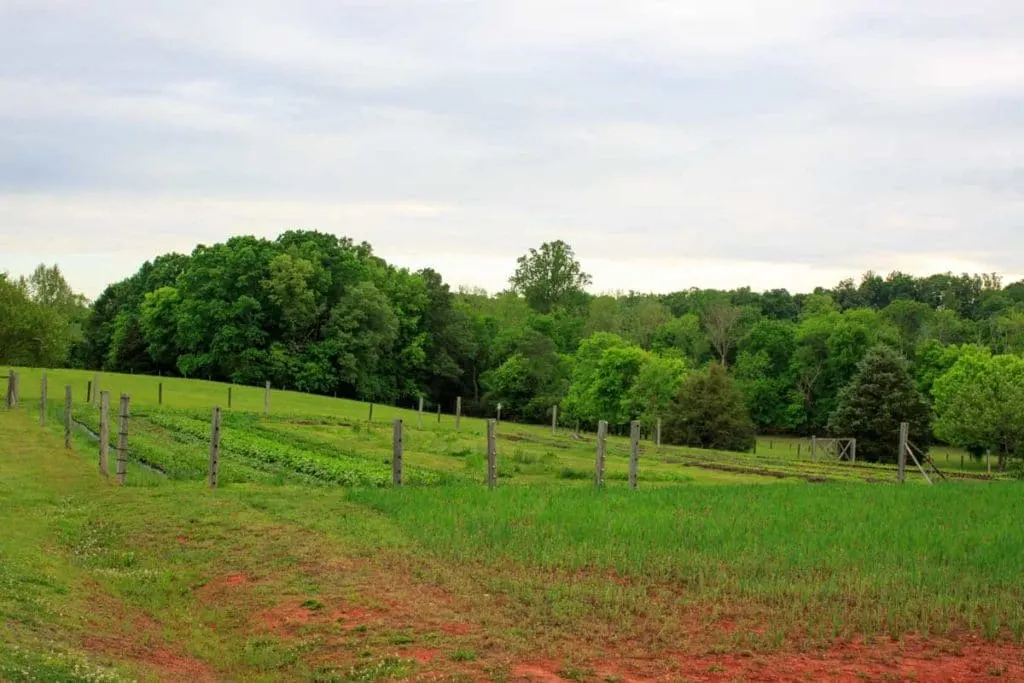 Don't you wish this was your backyard? The deck where we were supposed to eat is just to the left of this view.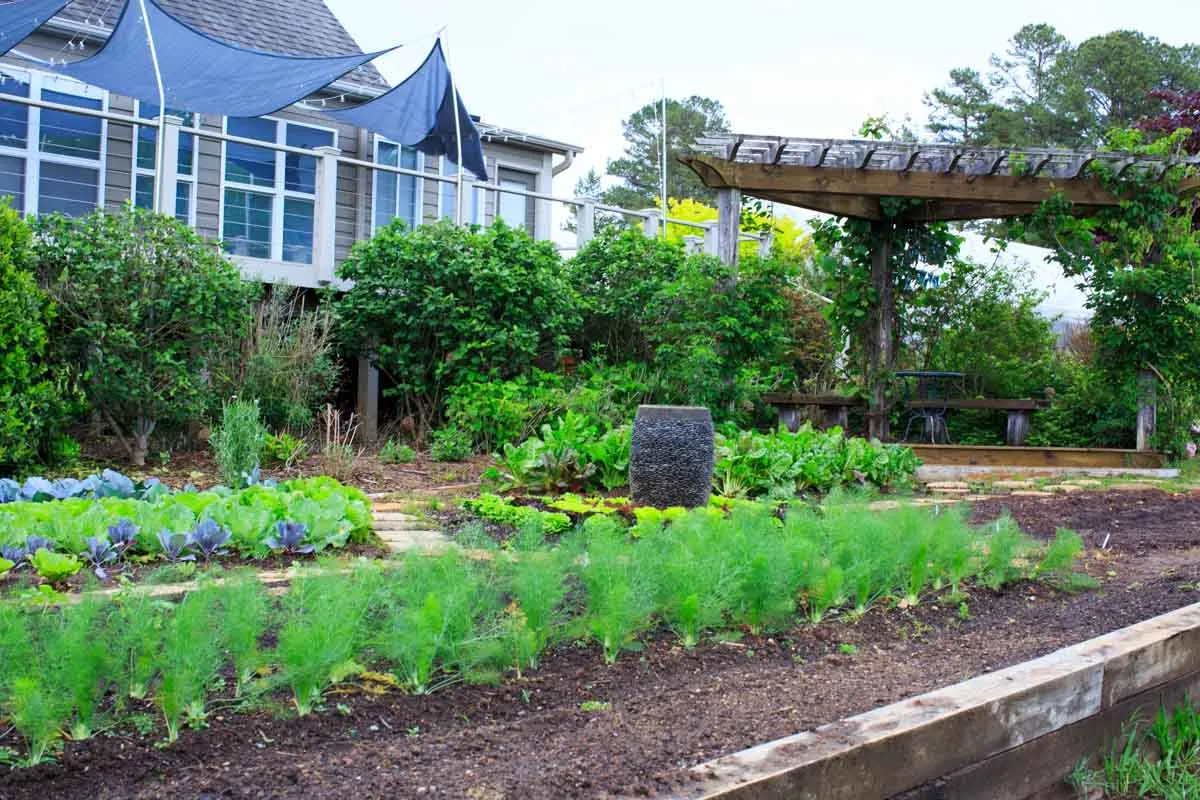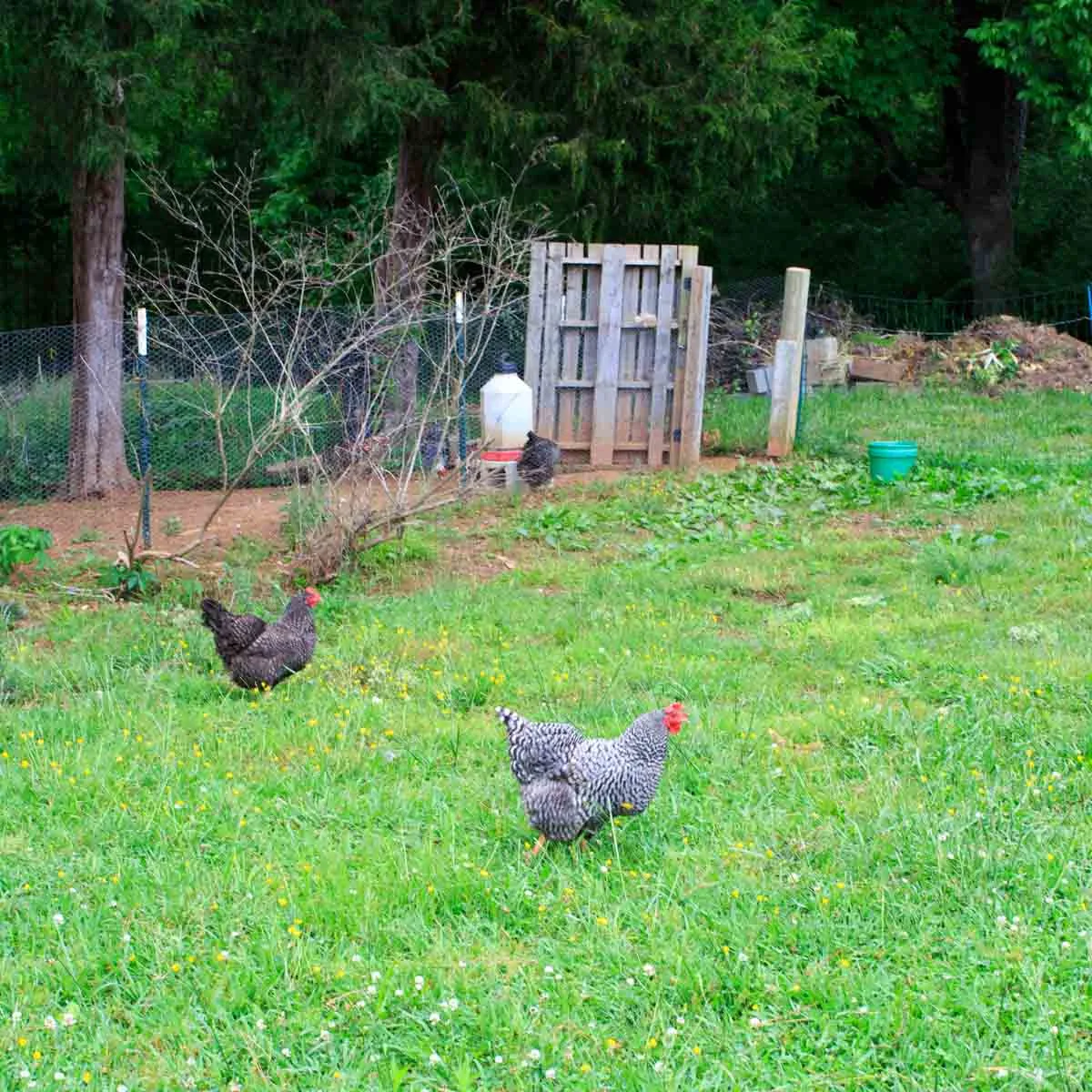 Hi chickens!
Now for the food! Because of the rain, they had to move everything inside. So no pretty farm backdrops in these food pictures! I did my best with the indoor lighting.
Look how many courses!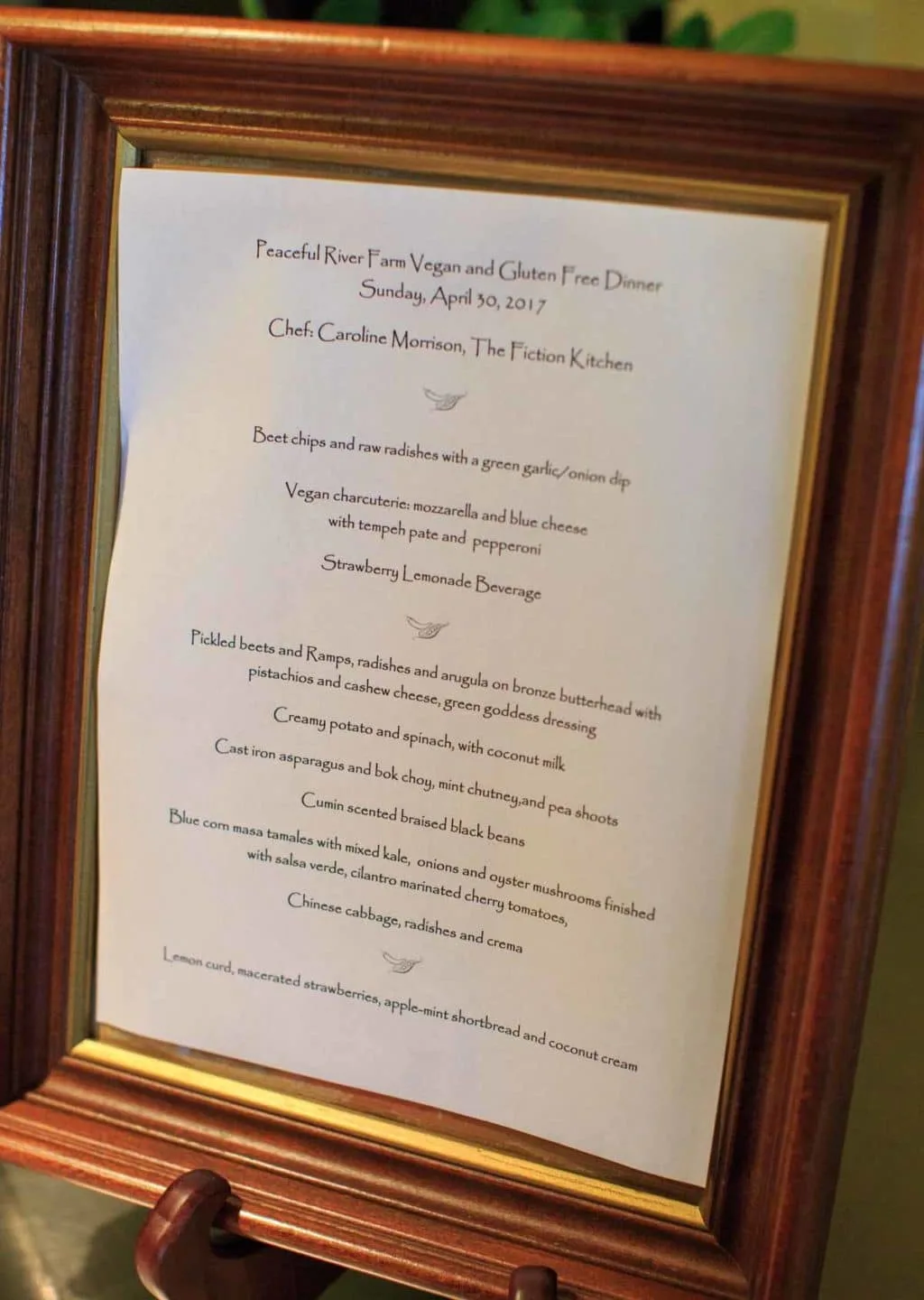 Somehow I missed pictures of the cheese and snacks before dinner. Everyone gobbled them up before I thought to photograph. The vegan charcuterie was on point!
The first course was a pickled beet salad with radishes, pistachios, cashew cheese and green goddess dressing. Knowing that the majority of food we were about to consume was fresh from the farm made it that much better.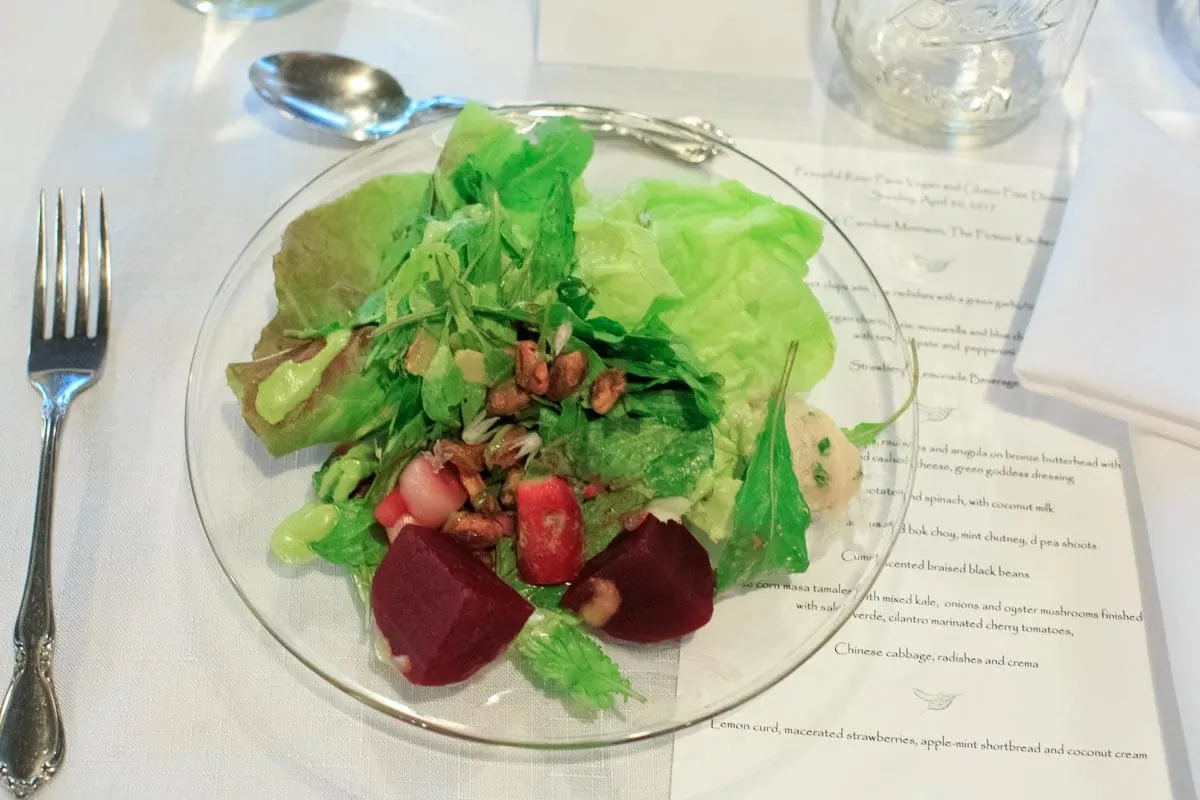 Next was creamy potato and spinach, with coconut milk. It's really hard to get this color to look appetizing y'all, but it tasted good! Though I personally like potato soup that is chunkier, for texture.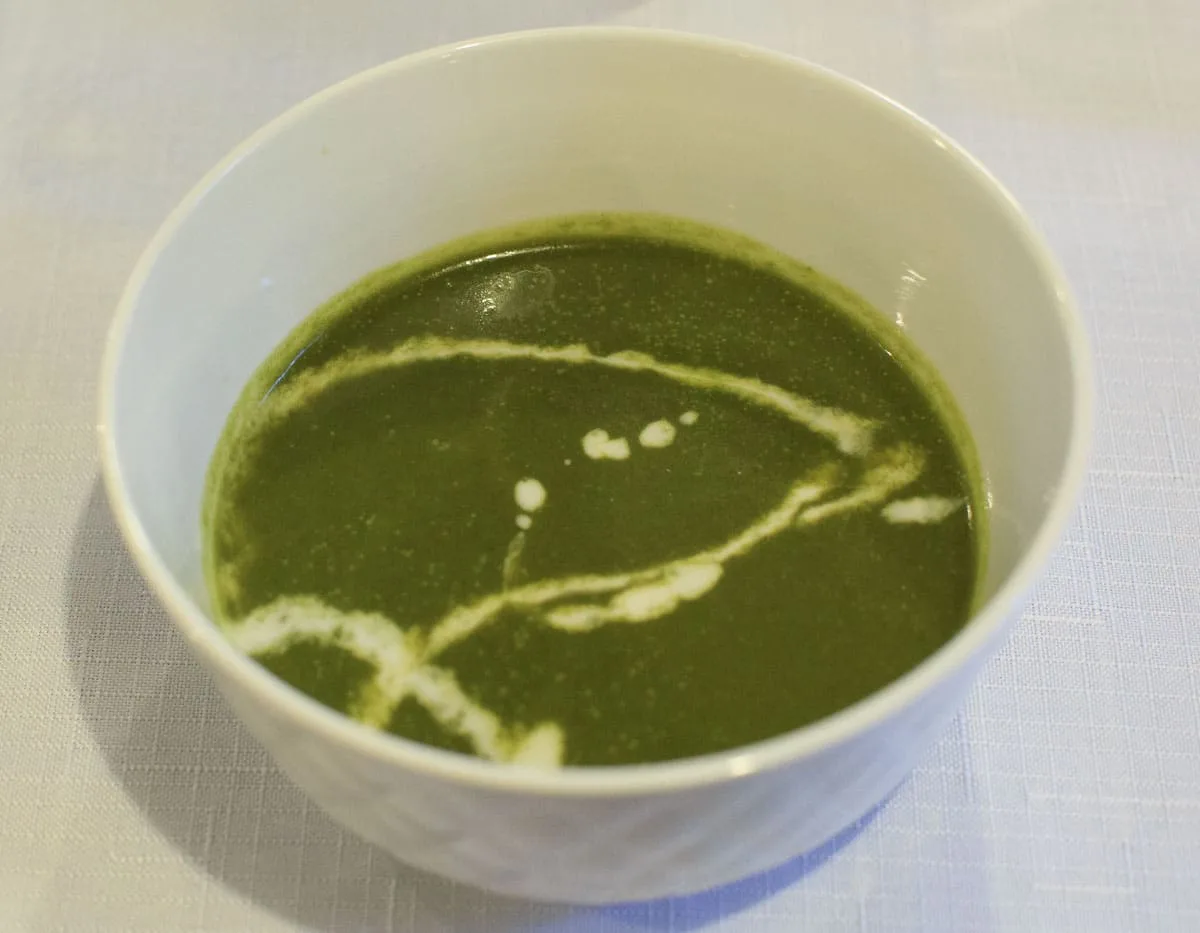 Next up we got a lot of dishes passed around that we weren't quite sure what to do with. If I had known better, the cumin black beans I would have saved to drizzle over the blue corn masa tamales, simply because this made it a lot easier to eat.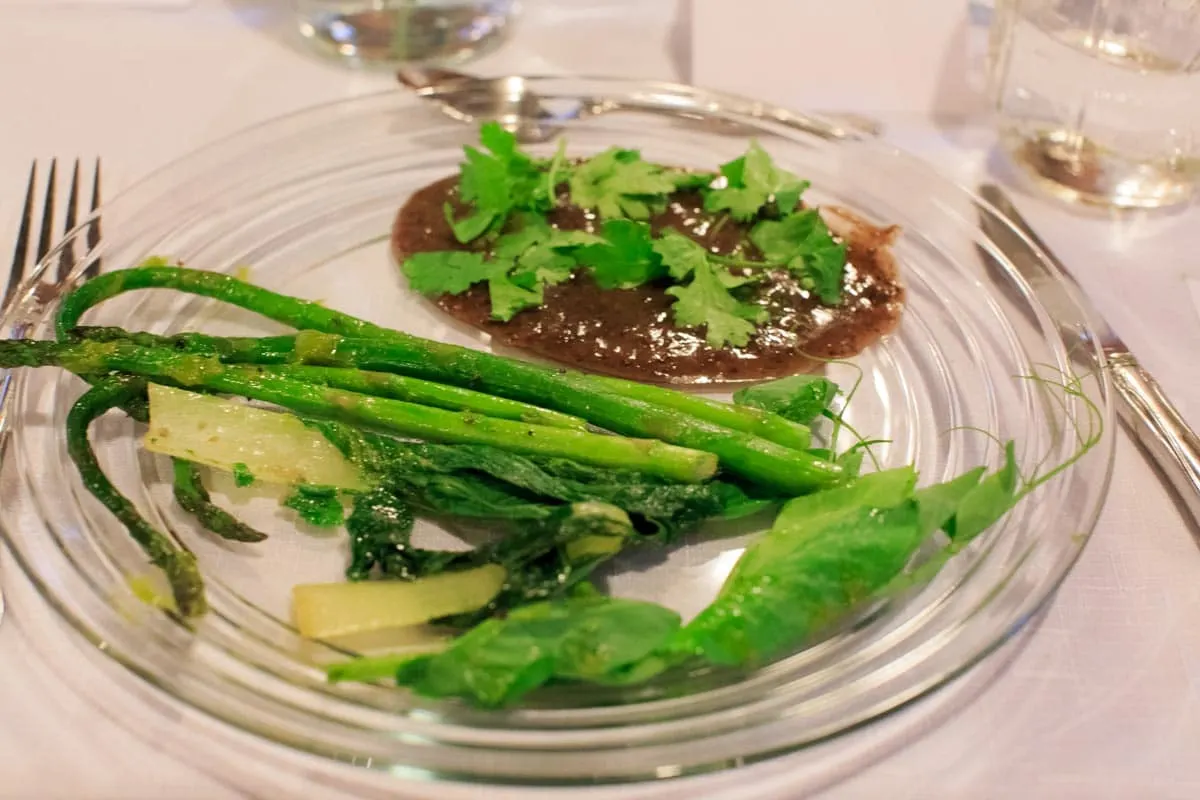 Since my plate was a bit too crowded by the time I added these tamales, this is what the full platter looked like. So much goodness in here!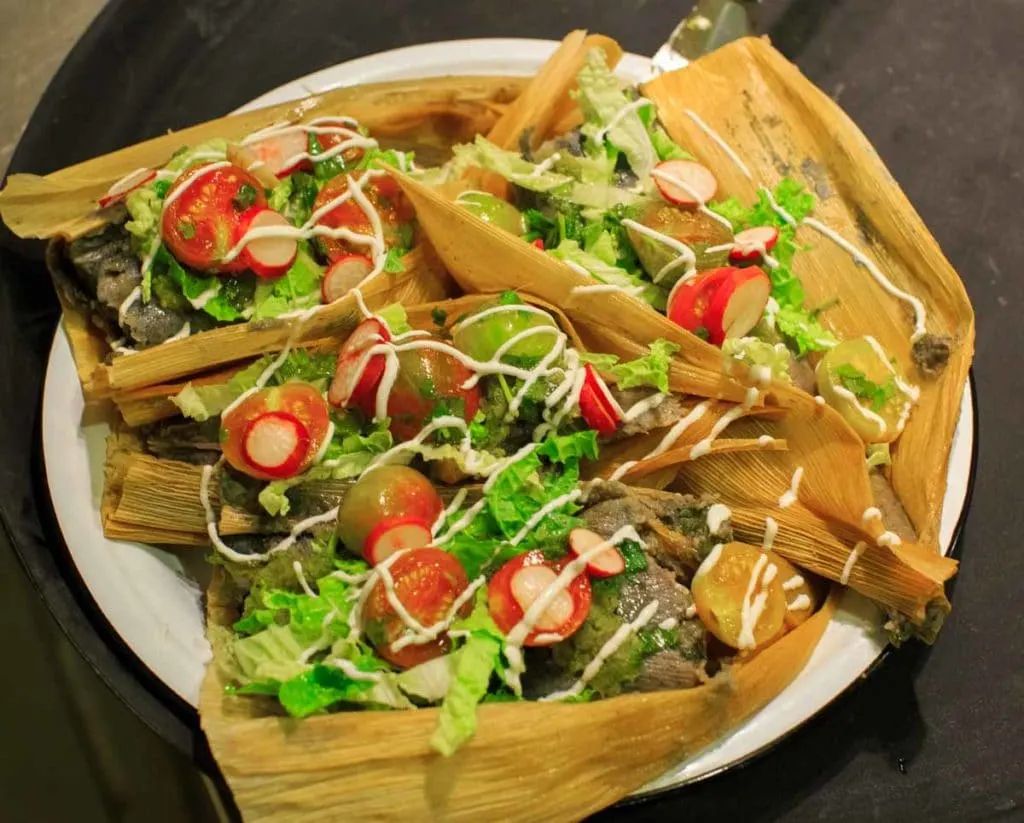 And finally, dessert. My table wanted to steal a whole plate of these.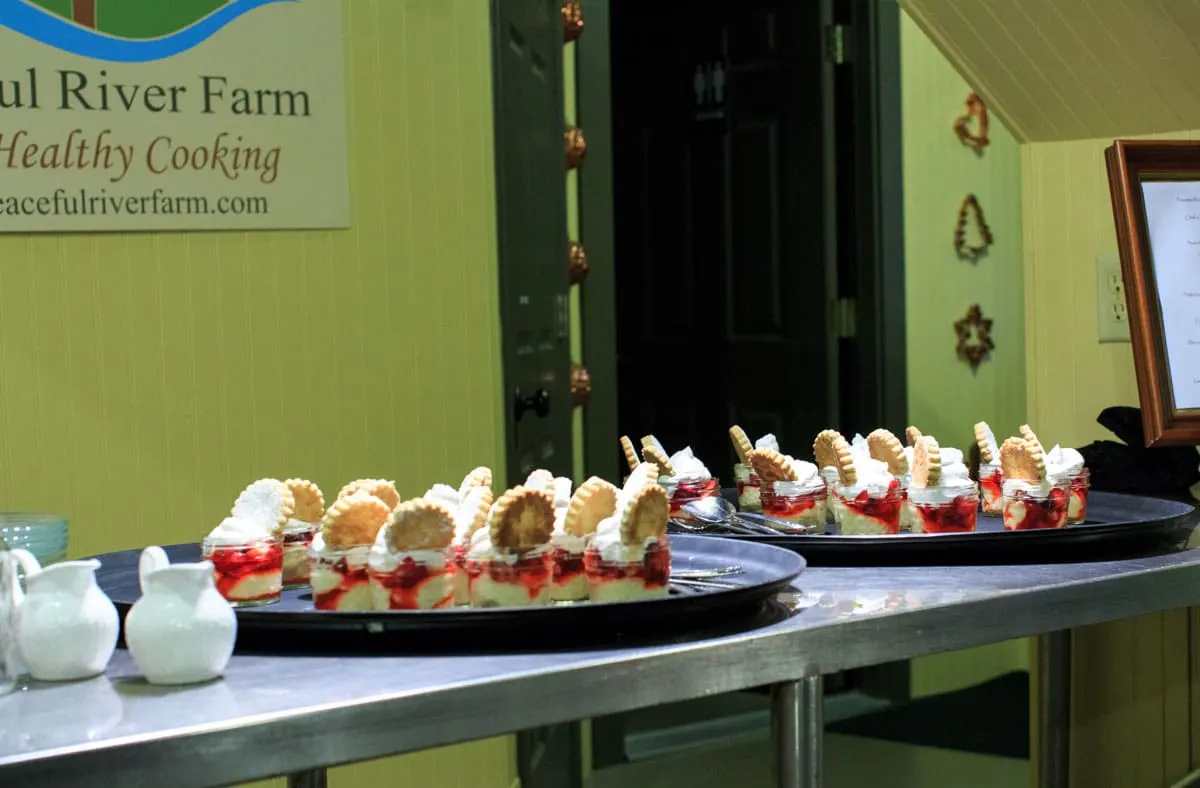 Lemon curd, macerated strawberries, apple-mint shortbread and coconut cream. I couldn't even wait for my coffee to be ready before I dug into this.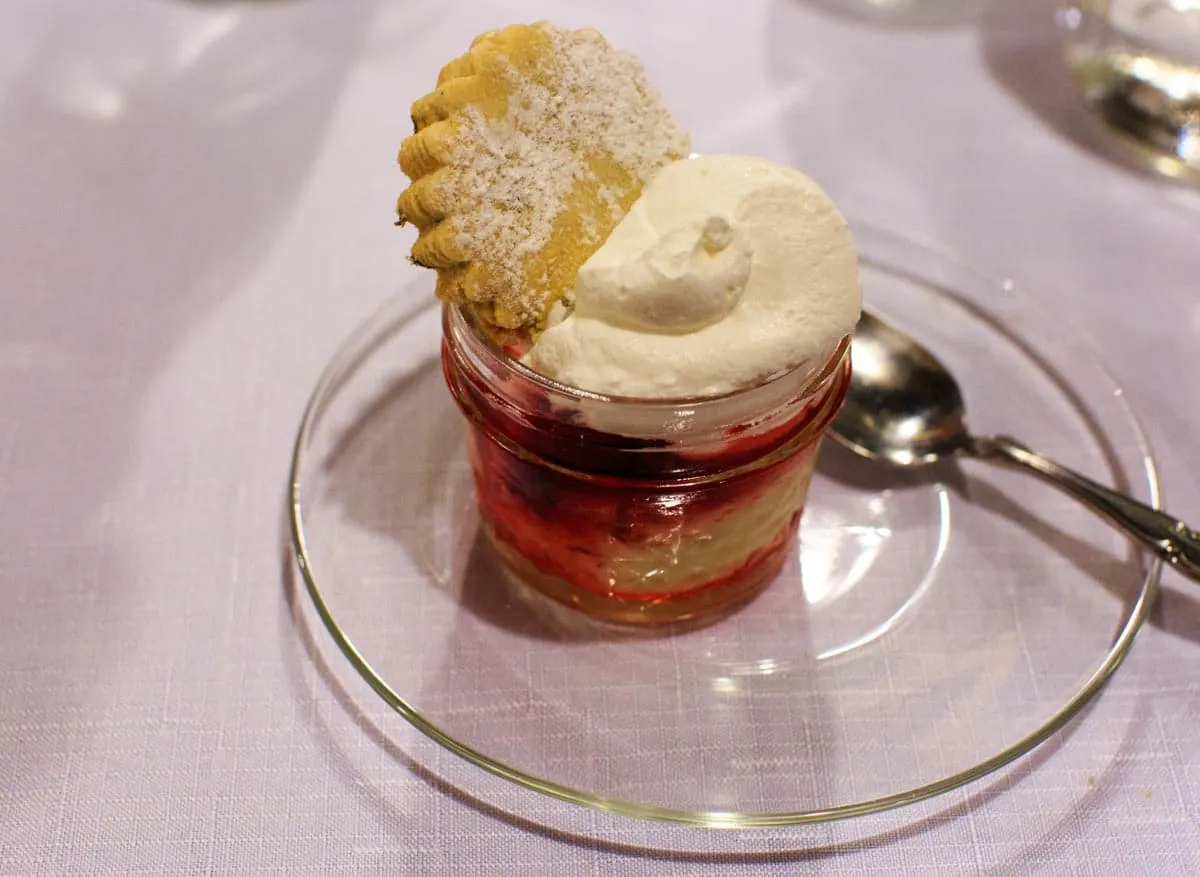 I left feeling full in all meanings of the word – good company, good conversation and definitely good food.
Peaceful River Farm also has a CSA, and offered a produce box for $20 as an option to take home after the dinner. There were so many fresh greens! Lettuce, mixed kale, spinach, swiss chard, apple mint, baby beets and asparagus.
It didn't even all fit on my coffee table.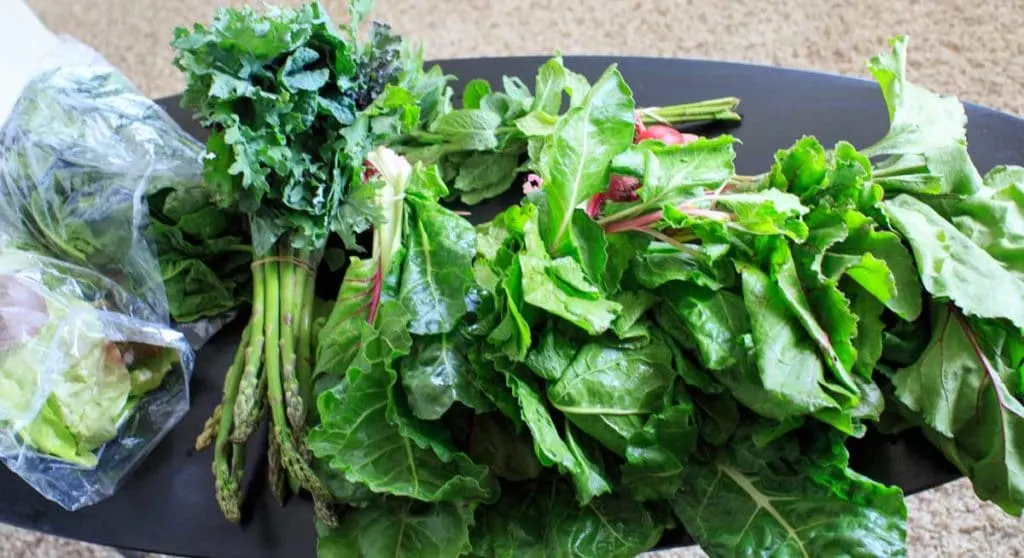 Baby beets are my favorite.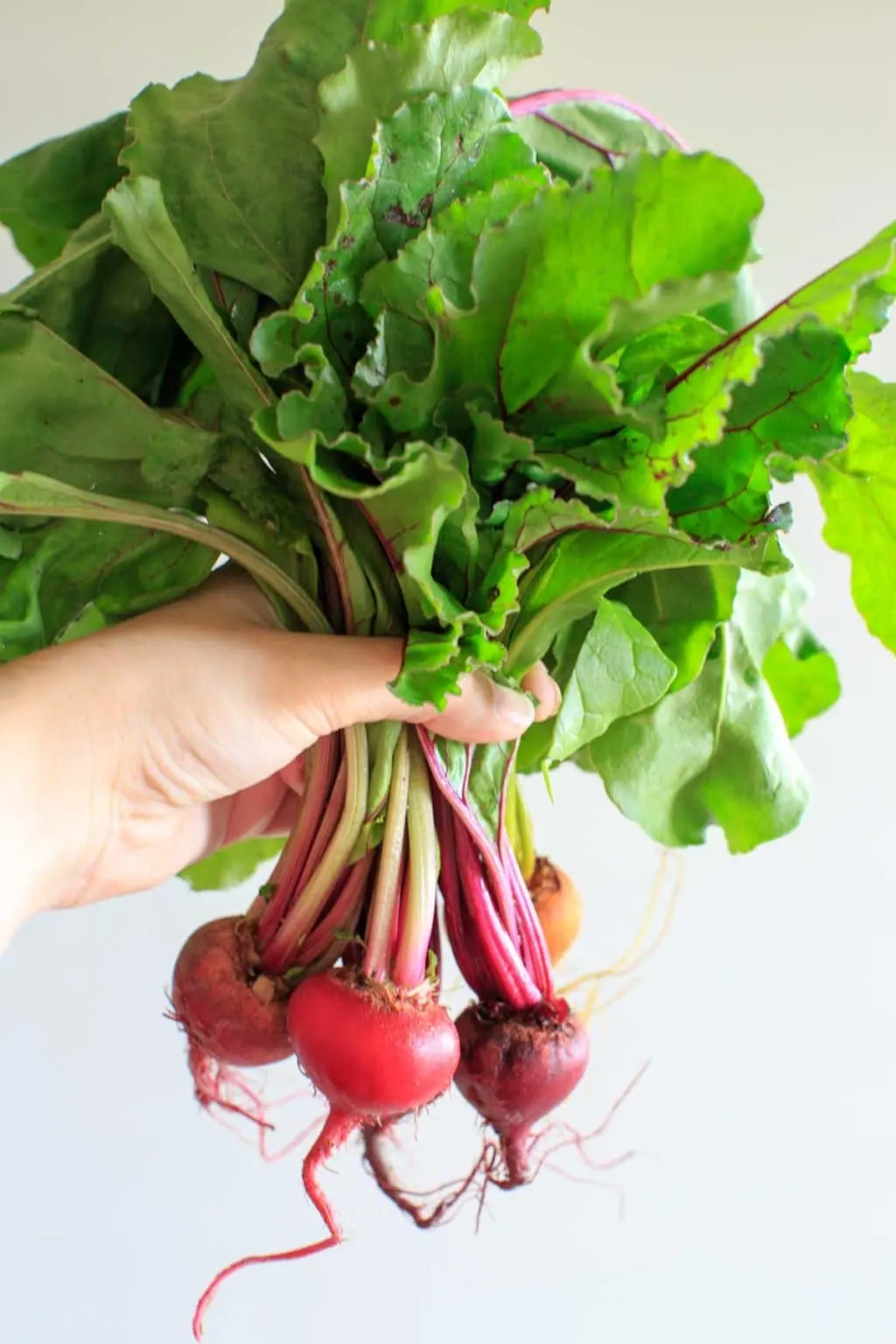 And so much lettuce and kale!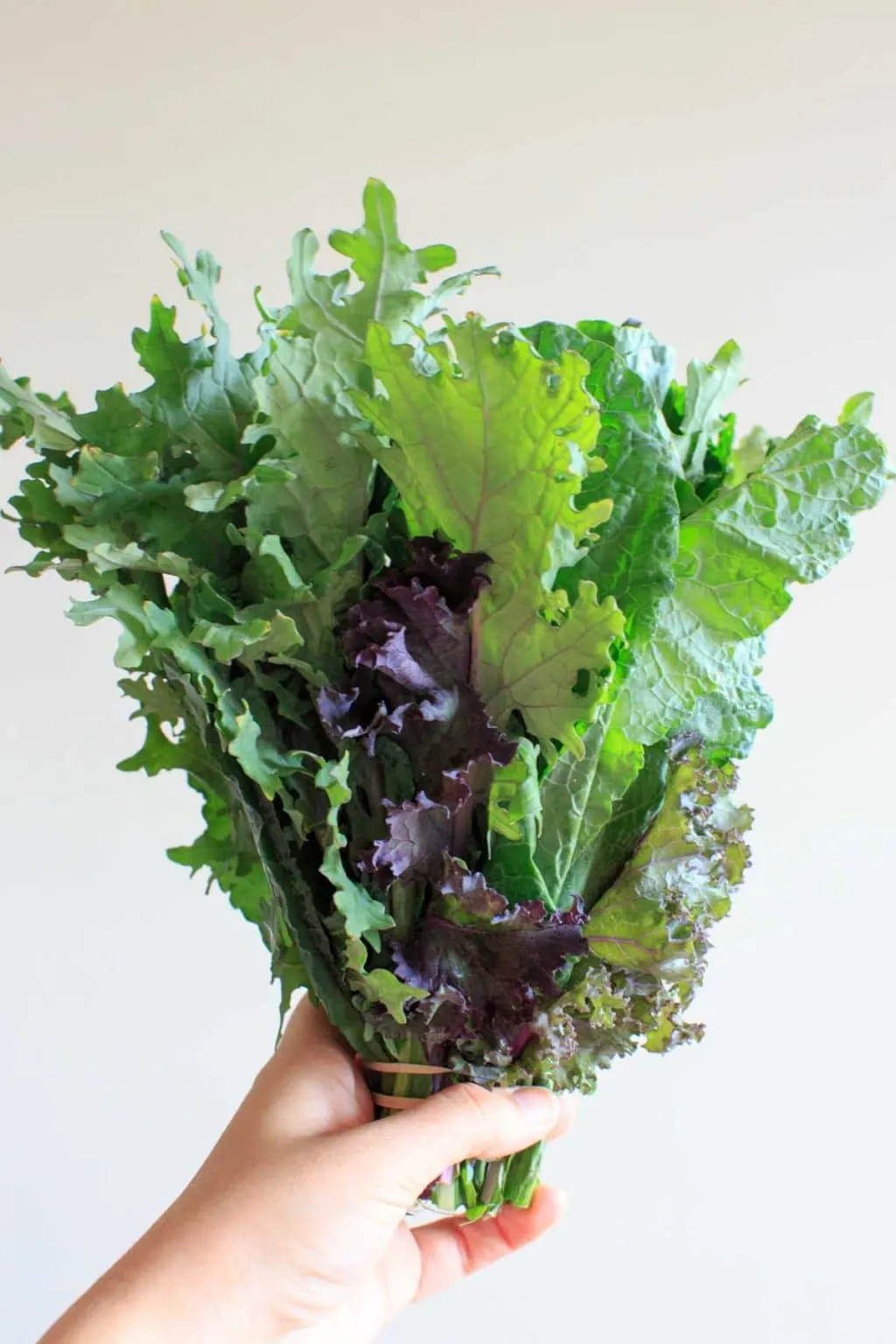 I planned on incorporating a recipe in here with the produce but so much of this ended up simply stir-fried or made as a salad. I only had a couple of days to use it up before I went out of town so I didn't have time to be creative – but I loved it!
More info on Peaceful River Farm Dinners
Peaceful River Farm usually hosts a couple of these Sunday dinners a month, you can check here for the current schedule. They aren't always strictly vegan but I believe they always offer a plant-based option, and they are prepared by rotating chefs.
They also apparently have cooking classes, which I'm sure would be so much fun.
If you're local to the Raleigh/Durham/Chapel Hill area, let me know if you check out the Peaceful River Farm or Fiction Kitchen!