Late this summer, I met up with my bestie in Las Vegas. Michelle lives in Canada, so she got an extra shock to her system when the temp got up to 118°F!
While it wasn't a food-centric trip (is that a word?), there were some places we ate that I thought would be fun to talk about here.
So if you're planning a trip to Vegas, or just want to see some of my vacation pics, read on!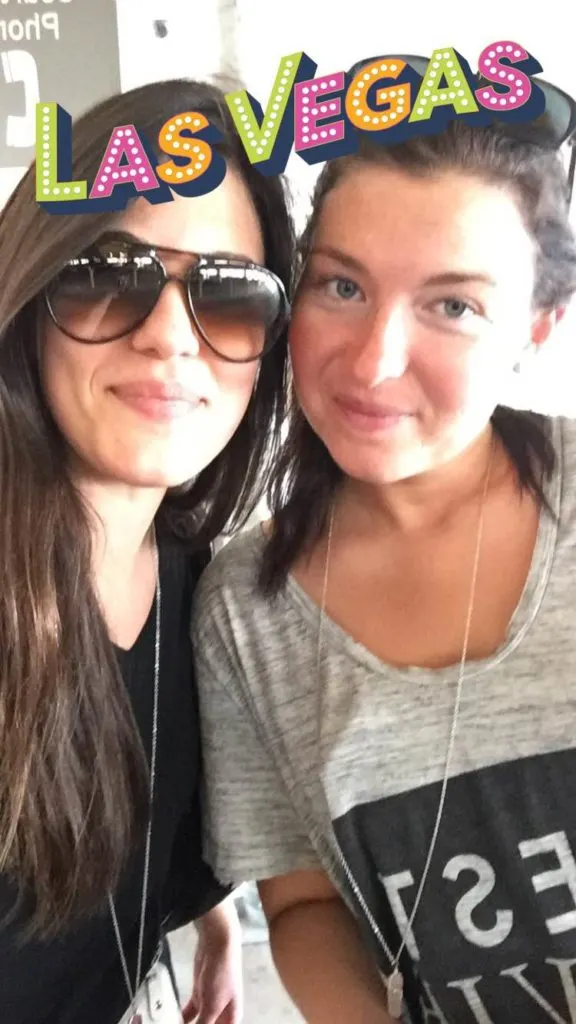 The Hotel
We stayed at the New York, New York Hotel which is on the middle of the strip and very reasonably priced. The restaurants are decorated like the streets of New York, with cobblestone streets and even fake sewers with steam coming up. Definitely recommended as a place to stay. There is also a rollercoaster that runs partly through the hotel lobby, if you like that kind of thing. Website here.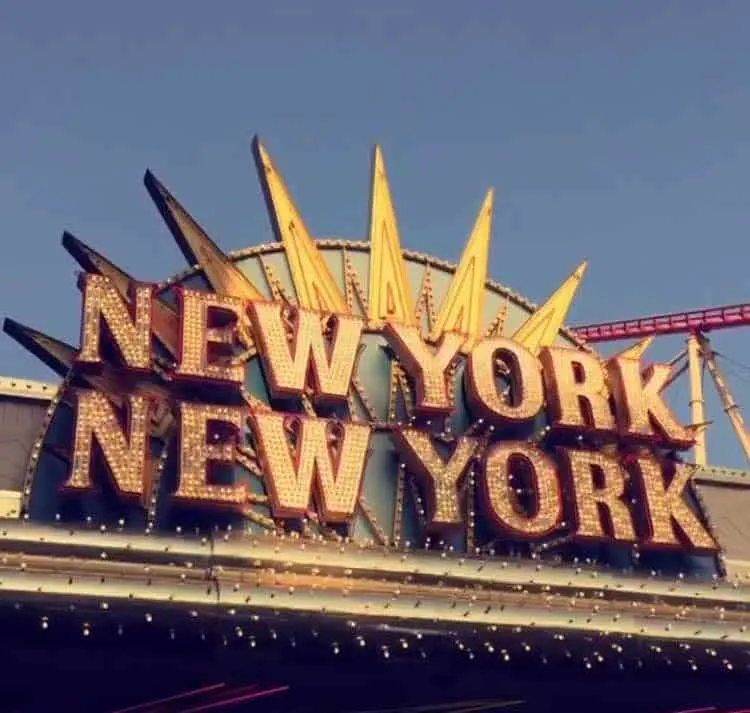 The Food
A few of the places we ate located inside the hotel:
48th and Crepe – I LOVE crepes. I'm a sucker for any crepe places and always have a really hard time deciding between sweet and savory options. We ended up splitting a veggie crepe, which was big enough for 2 people (and I was skeptical at first). I was really tempted to get a s'mores or blueberry compote crepe afterwards but I was too full. They also have doughnuts, eggs, and waffles.
Gonzales y Gonzales – Our first dinner here we split a plate of veggie nachos (just ask for the nachos without the meat). There are also vegetarian quesadillas, and a portobella mushroom tostada that looks tasty.
New York Pizzeria – we grabbed a couple late night slices from this pizza place. Perfect way to get your NY pizza fix.
Other favorites:
Bruxie Gourmet Waffles – This place was so fun! As long as you like waffles. I got the roasted mushroom and goat cheese waffle sandwich. As far as I could tell, that's the only vegetarian option, unless you want a dessert waffle.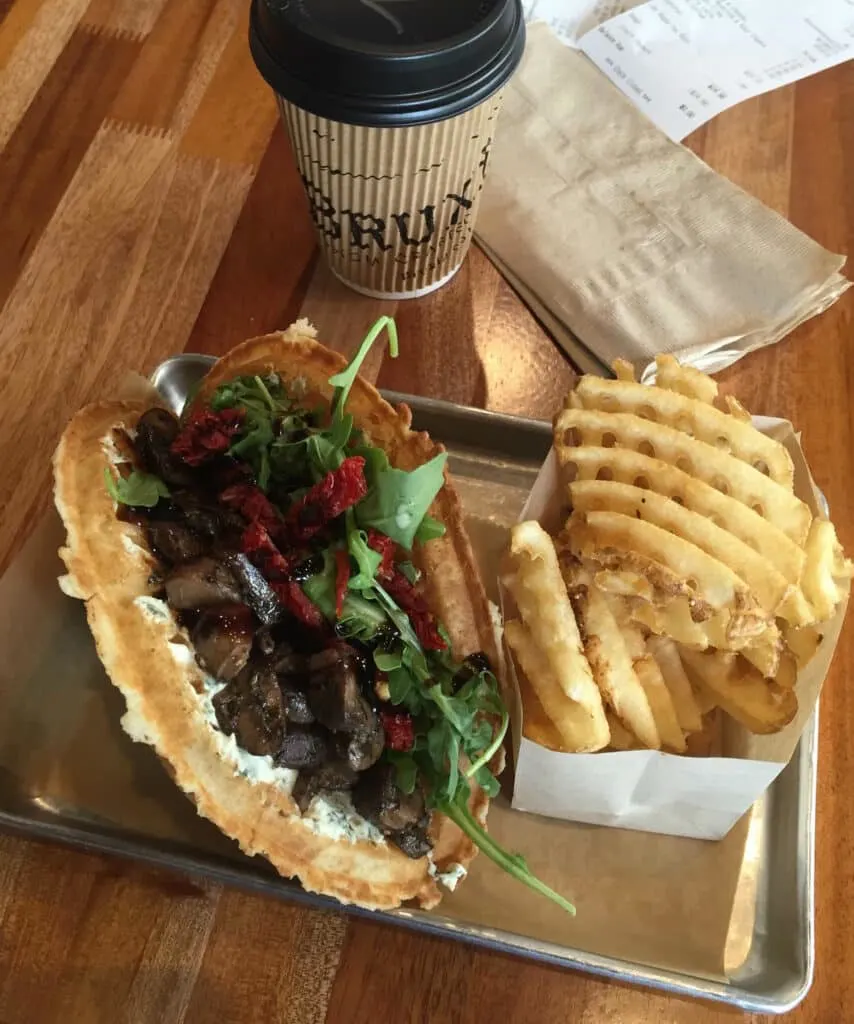 Overlook Grill at Cosmopolitan – Brunch here was delish. I ordered the Breakfast Sandwich with egg, cheddar and sriracha ketchup, and substituted the bacon for avocado. Usually when I request that substitution I only get a couple slices of avocado (and an extra charge) but they gave me a whole avocado! I can't seem to find pictures of this so I think I dove right in. They also have bottomless mimosas and even gave us a to-go cup when we were leaving.
Serendipity Restaurant at Ceasar's Palace – There's a famous Serendipity in NY, and when I found out there was a location in Vegas I knew we had to go! Pictured is a frozen peanut butter hot chocolate, which was definitely worth the walk.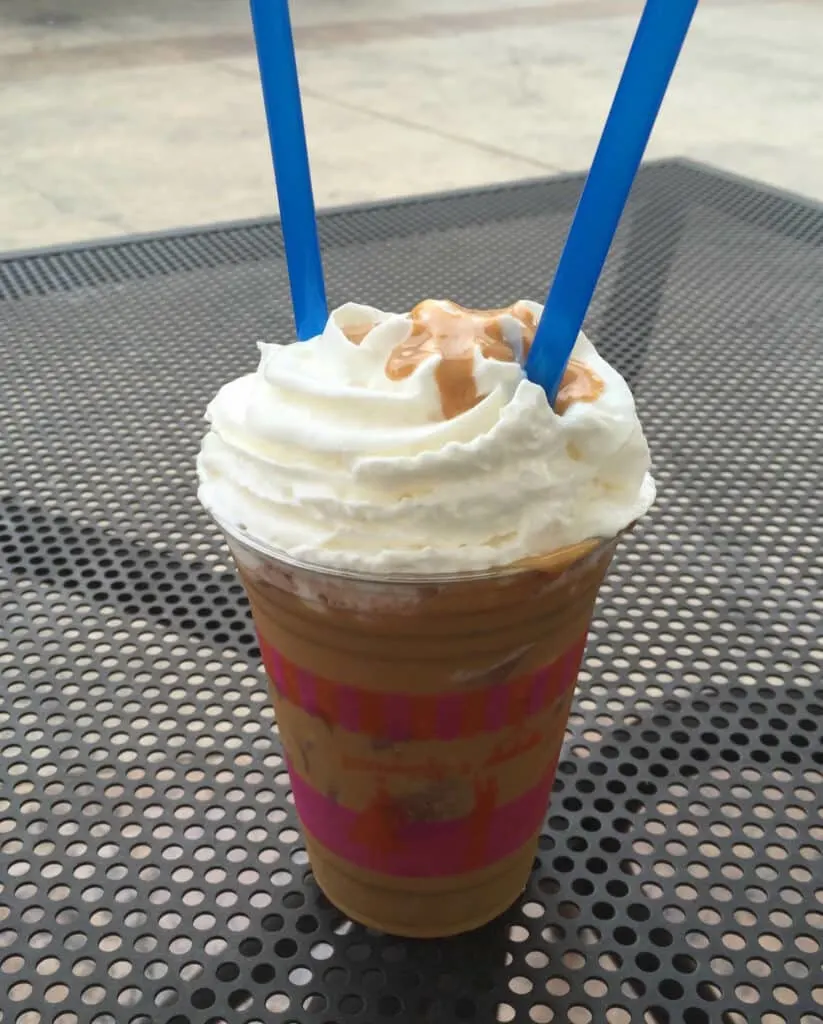 YellowTail Japanese Sushi Bar (in Bellagio) – A friend recommended this place for the pop rock sushi and spicy edamame and LET ME TELL YOU if you eat sushi, get you some pop rock (not vegetarian). I was skeptical at first but literally I would consider buying a plane ticket to Vegas tomorrow just for some more of that sushi. There were also a few salads and vegetarian roll options.
—
Hard Rock Cafe – I'd like to only talk about the good places, but I feel like I have to mention this one with just one word. AVOID. This was a low blood sugar decision, walking to find breakfast when wandering aimlessly. Unless you go in here for the souvenirs, there's really no point.
Final Tips
Definitely try to see a show while you're here! Cirque Du Soleil shows are my fav (we saw "Ka") but do your research on what's available. And be wary of the people on the street trying to give you "free" or discounted tickets. That most likely means you'll need to trade your afternoon for a timeshare tour.
Something about the HEAT makes you not hungry and very dehydrated. Be sure to stock up on bottled water big time at the closest drug store (especially if indulging in alcohol). I think I drank 3 liters of water a day.
Speaking of alcohol, Las Vegas is the only place I know of that lets you drink on the street, or the strip. The frozen drinks are very tempting when it's as hot as it was, but pace yourself! Below is a picture (for perspective) of how big they can be. Michelle and I split this and had some leftover, just saying.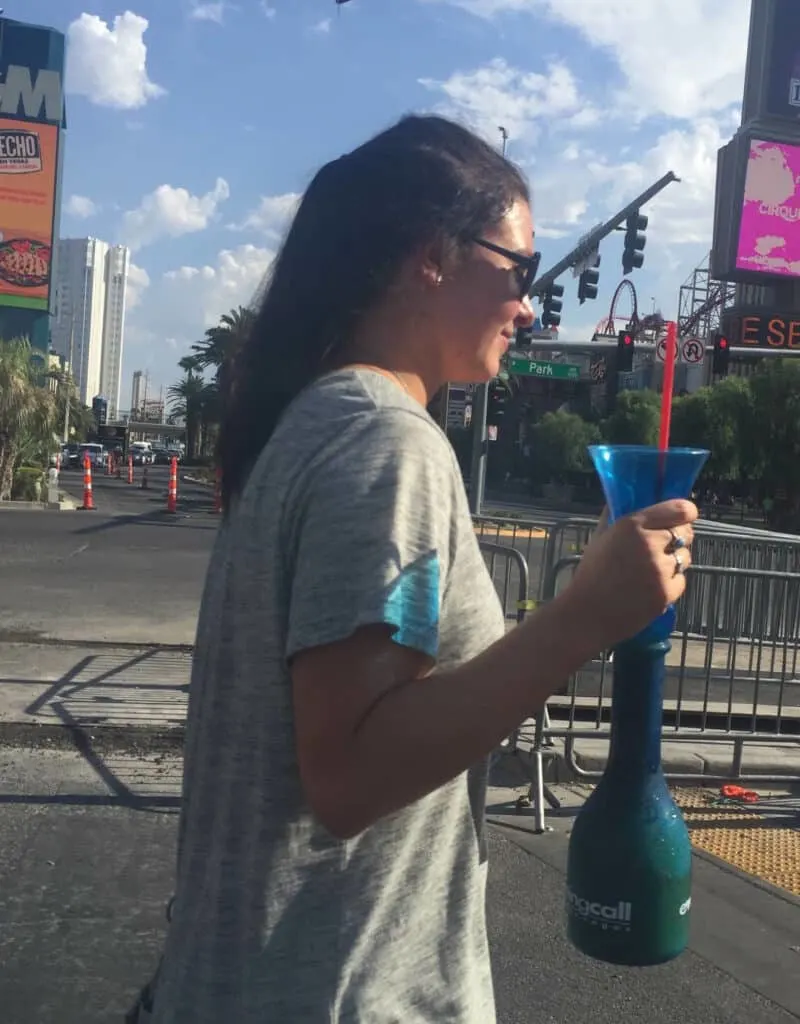 Thanks for reading about my Vegas trip. If you want to drop by and say hi to Michelle, check our her blog here. I'll be visiting her in Canada soon and already excited to write about it.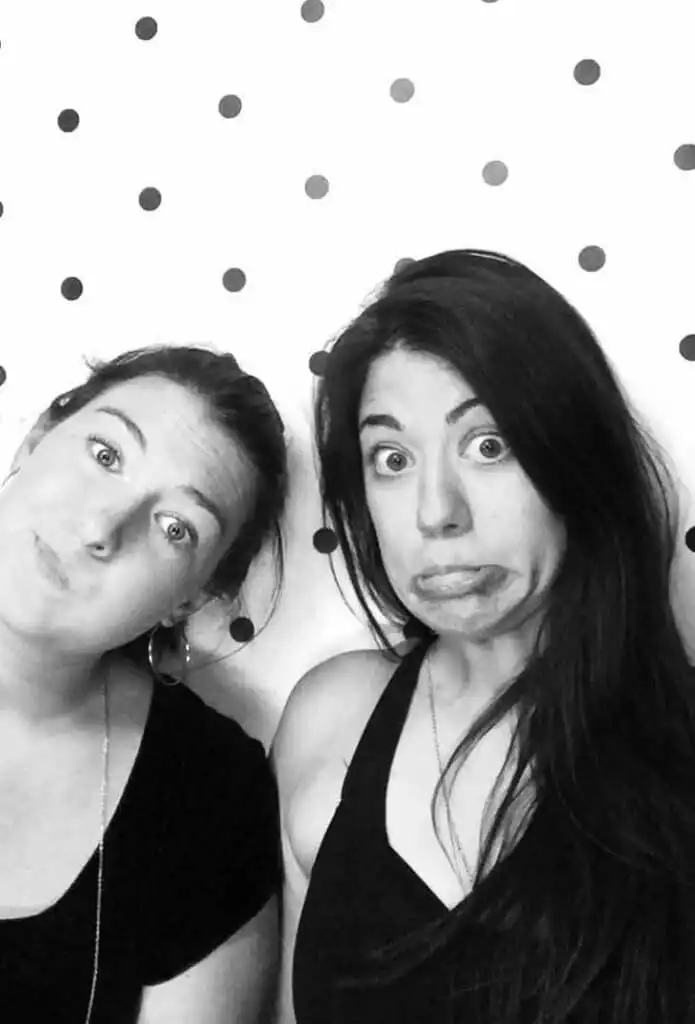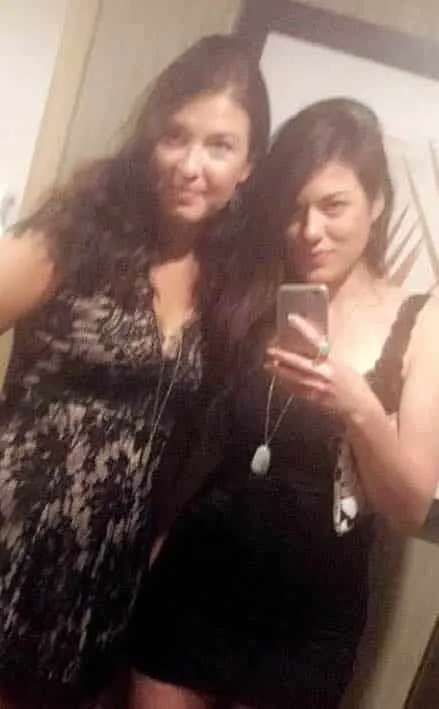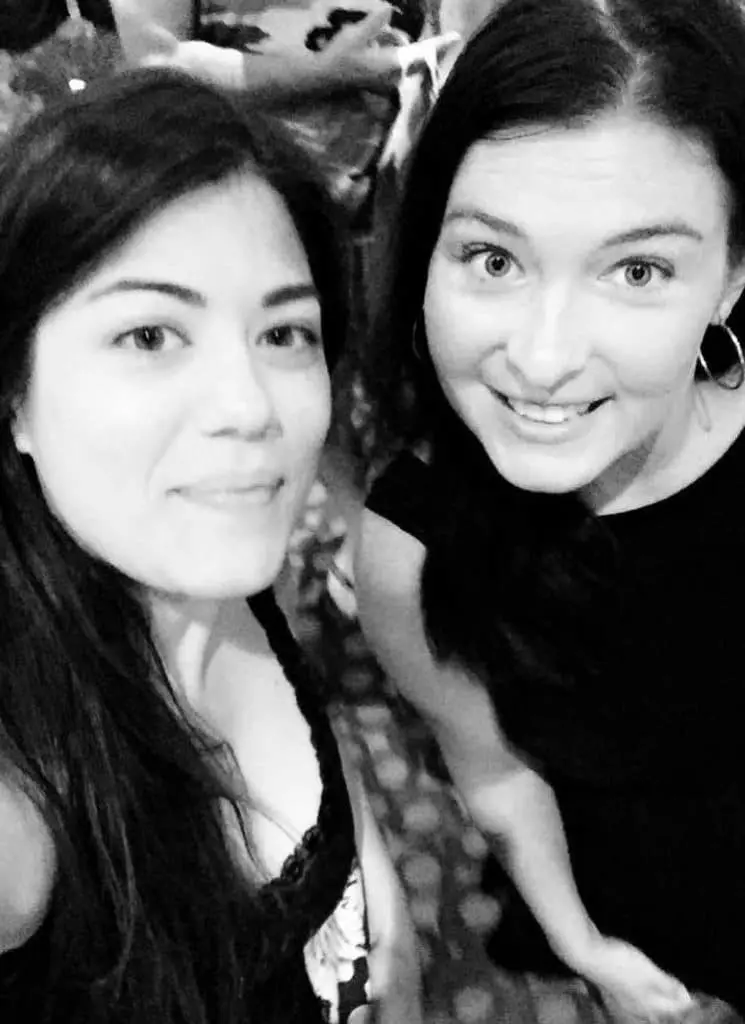 Have you been to Vegas? Leave your recommendations in the comments!