A special thanks to La Farm Bakery and the NC Bloggers Network for this behind-the-scenes tour!
There's a cute little bakery in town I frequent for brunch (or latte art).
And by little, I mean it's always so jam-packed with people that there's very little room to get in the door.
Luckily they opened a second production location in town to make that much more bread and baked goods! I got the chance to get a peek behind the curtain (oven?) and I thought I'd share with you.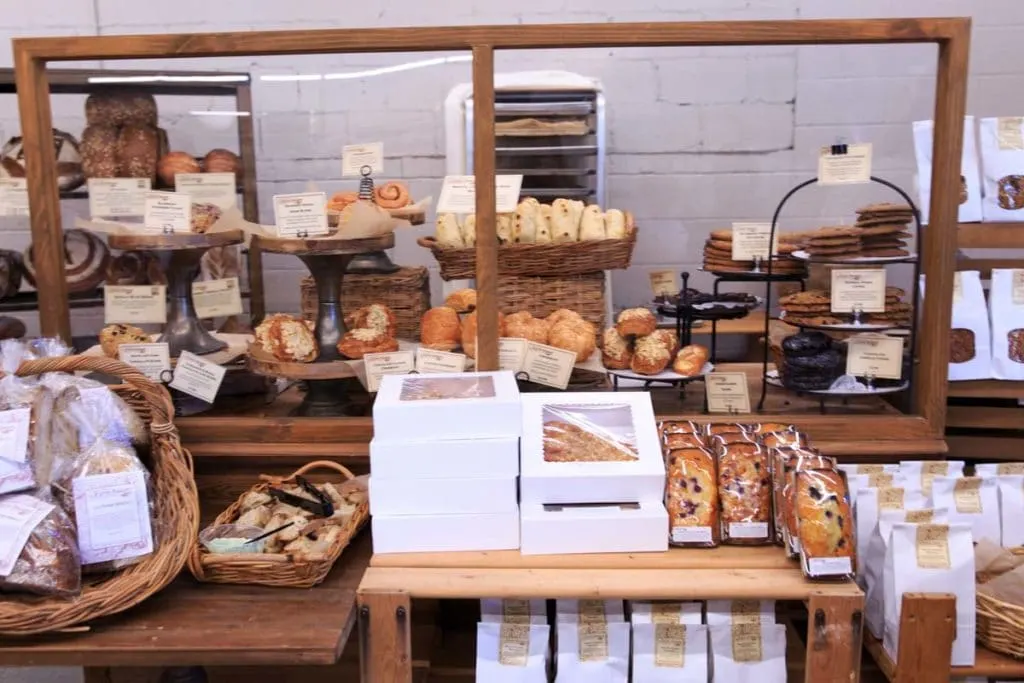 I wanted to steal all these buns.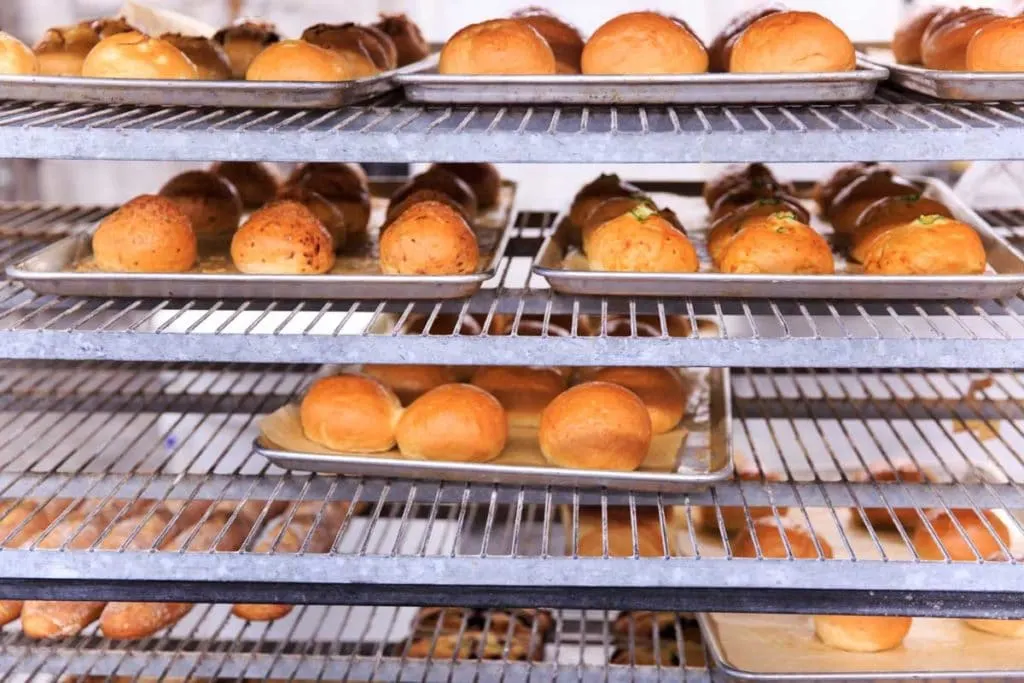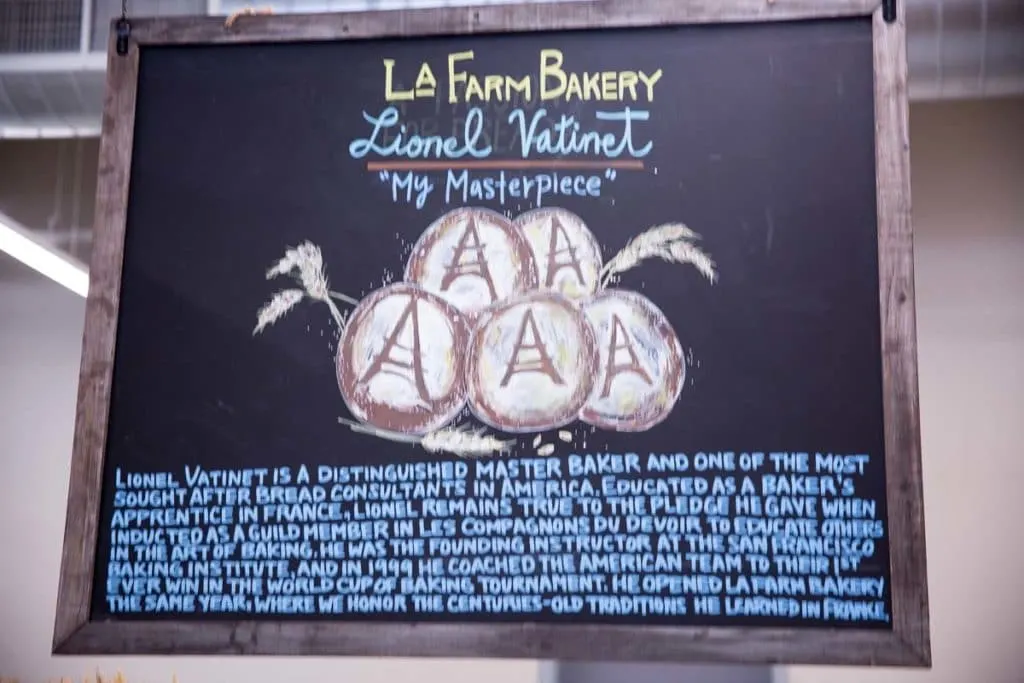 La Farm's original location opened in 1999 and has attracted a huge local following.
The new location will serve as kind of an "R&D" space for all their bread-baking desires.
That's 5600 square feet of warm baguettes, croissants and pastries.
Can I live here?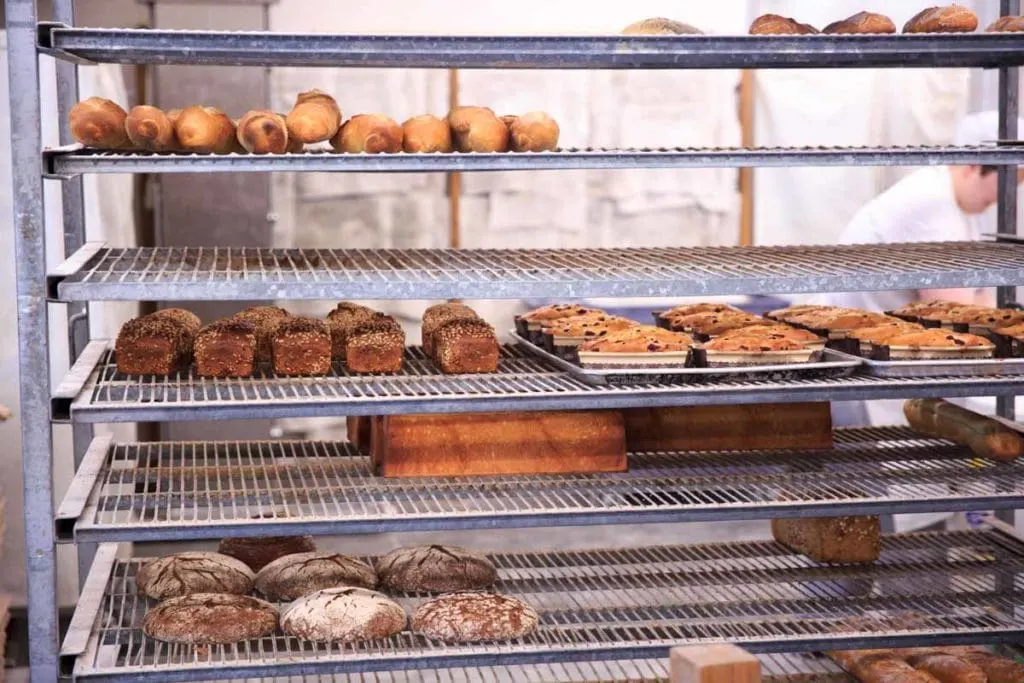 This space will be put to good use because they already produce over 35 different kinds of artisanal bread, some of which change according to the season. They not only provide bread to some local restaurants, but also 5 local Whole Foods stores!
There's a ton more working space, and also a separate, temperature-controlled pastry room.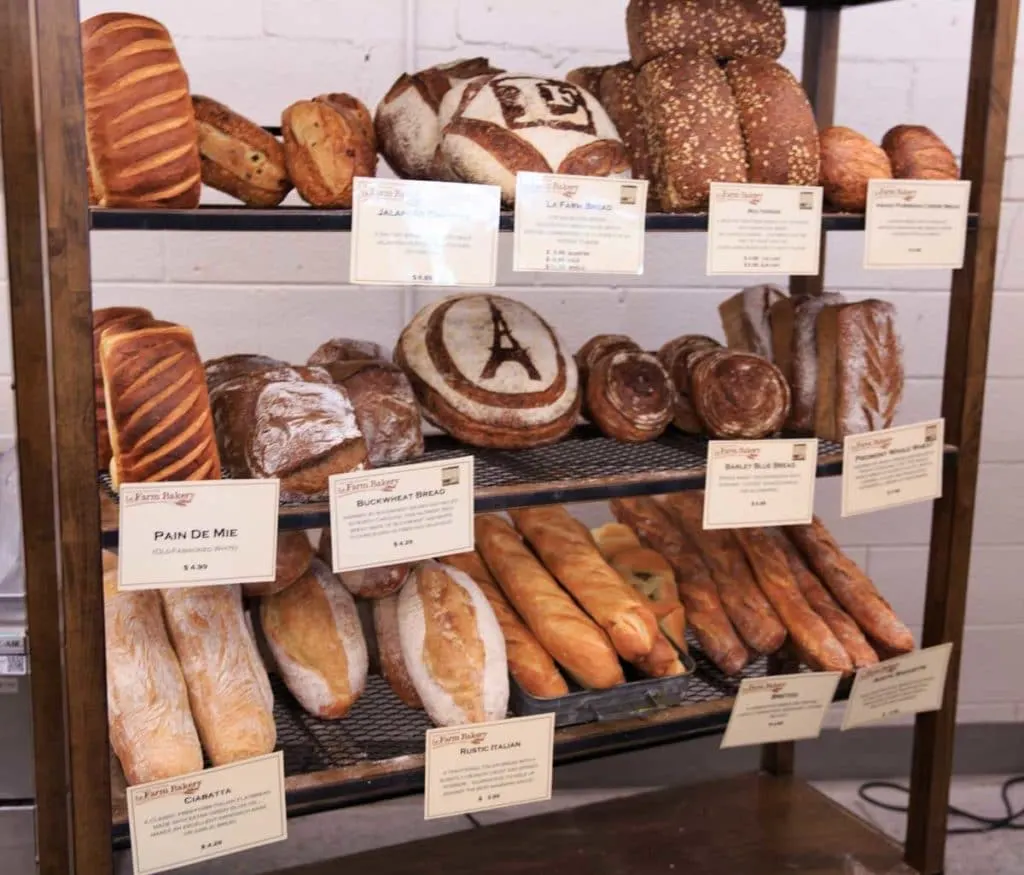 I was too busy eating to get pictures after this part of the tour, because Lionel cut up some of these loaves for us to try.
Meet Lionel Vatinet – the owner.
His biggest bread baking tip was to "adapt to the weather, the weather will not adapt to you!" I always knew temperature was important in bread baking, but I never thought about changing anything based on the weather.
This is why he runs a successful bakery, and I do not.
Look at the size of this mixer! I could take a bath in it.
A bread bath. That should be a thing.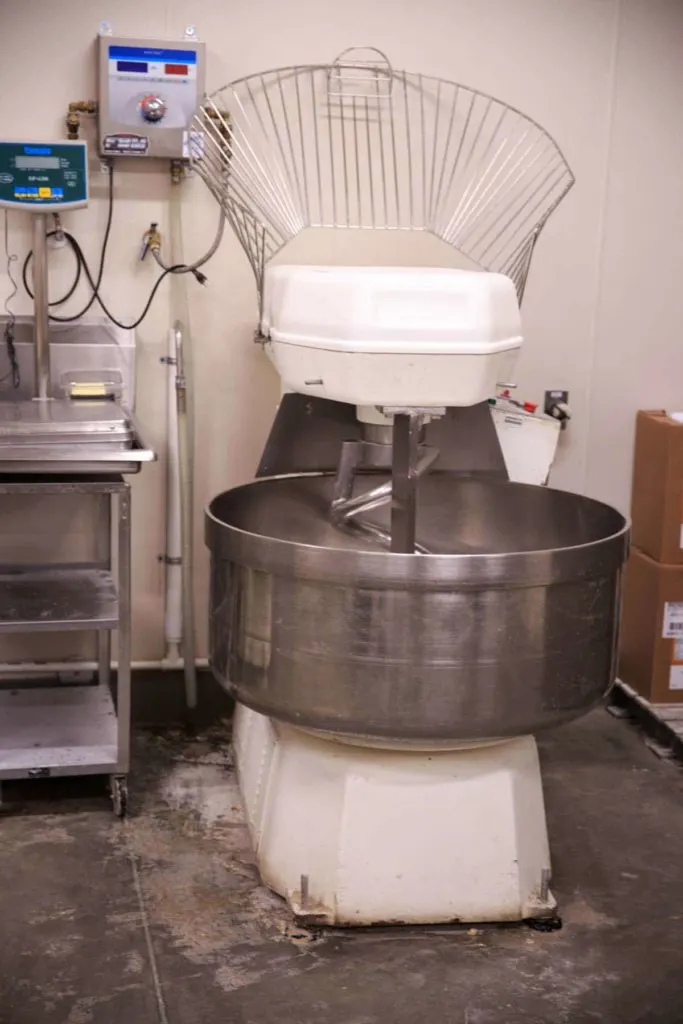 A bread-making class at La Farm has long been on my bucket list, so I was so happy to get a mini lesson on dough-shaping!
I make bread all the time, but I'm going to have to practice shaping it like Lionel.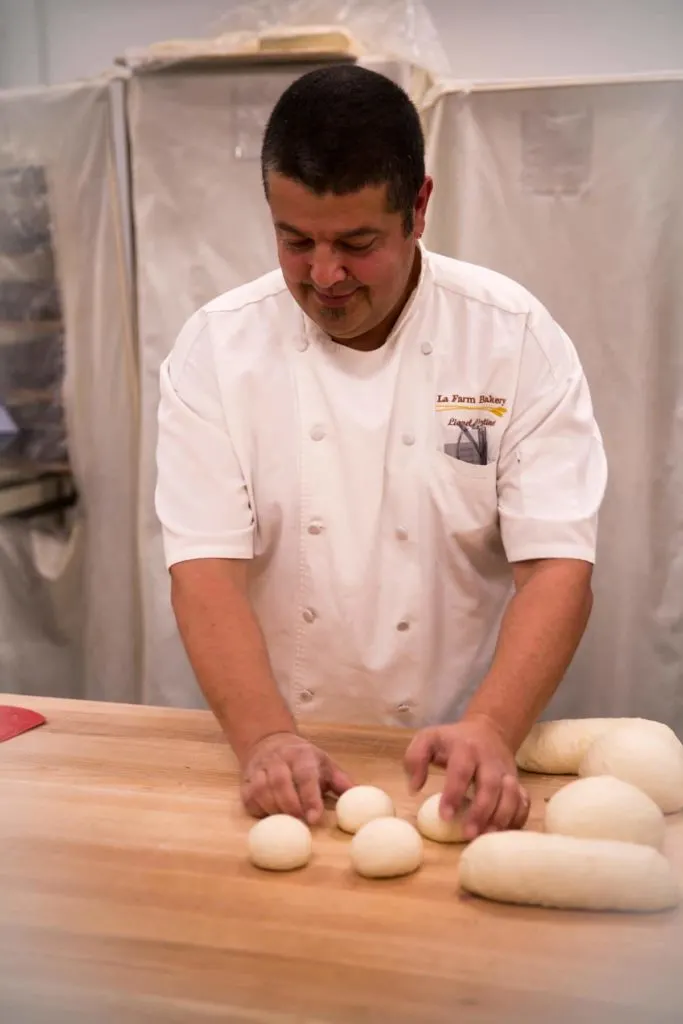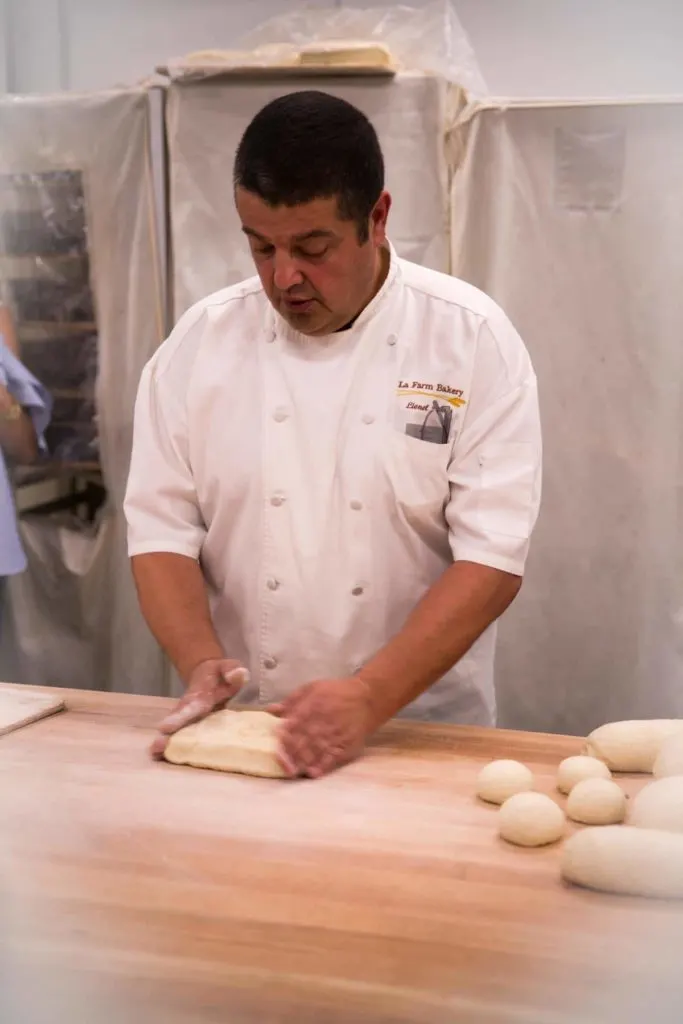 Many of their breads rise for at least 12 to 18 HOURS to fully develop the flavor. I'm lucky if I can wait an hour at home.
Lionel also showed us their massive new oven. So much bread can fit in there!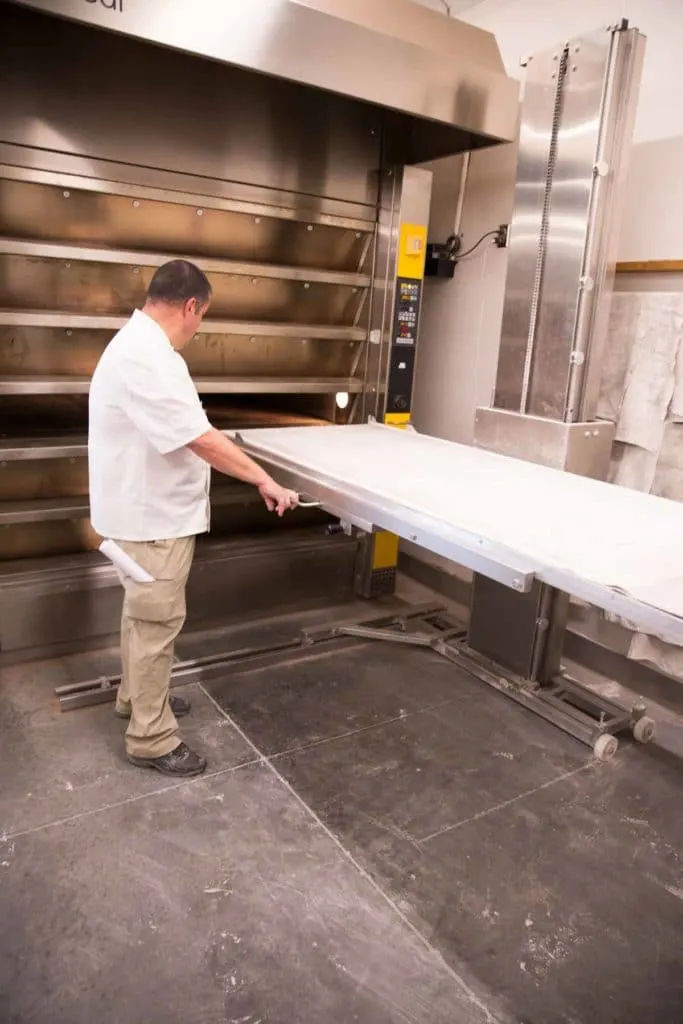 We were also treated to some goodies, like these s'mores tarts. They were even more delicious than they look!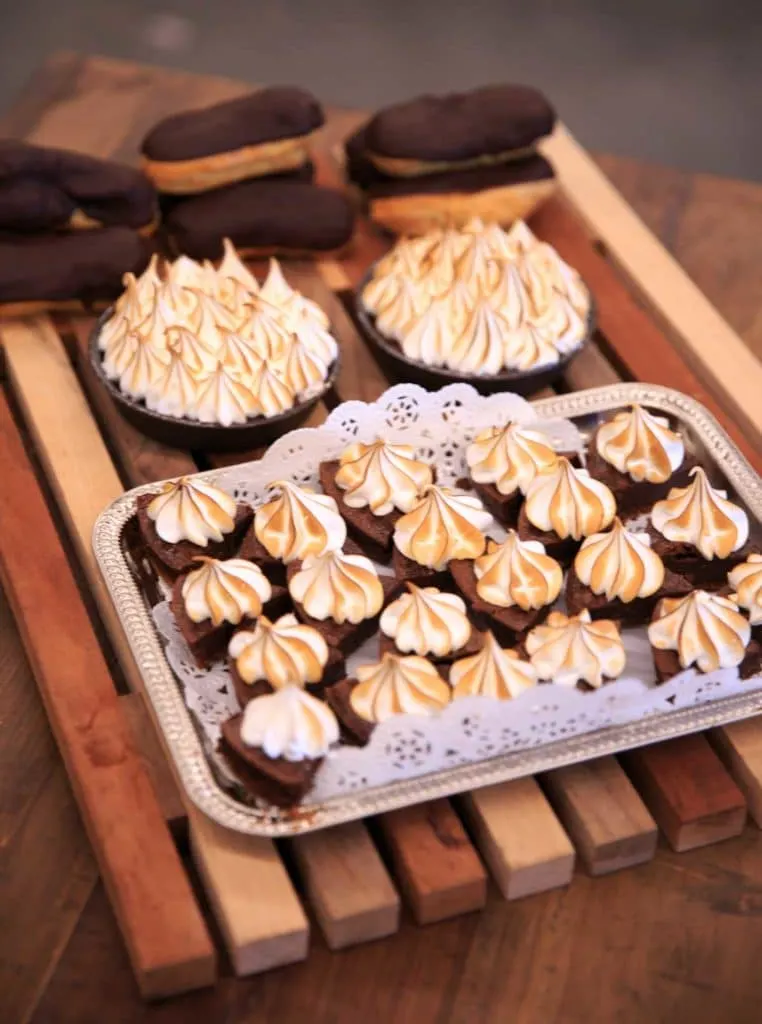 Their food truck is stationed in the parking lot, currently serving a lunch menu and soon to be breakfast items as well.
It's a good thing I don't live within walking distance or I'd be here every day.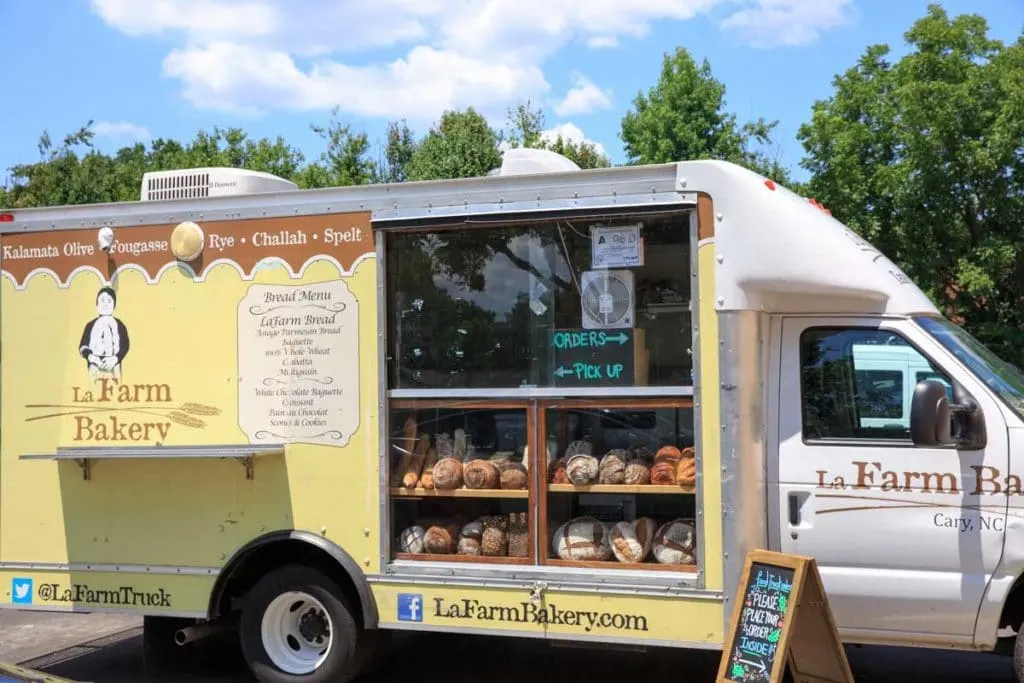 And look at my sweet gift bag!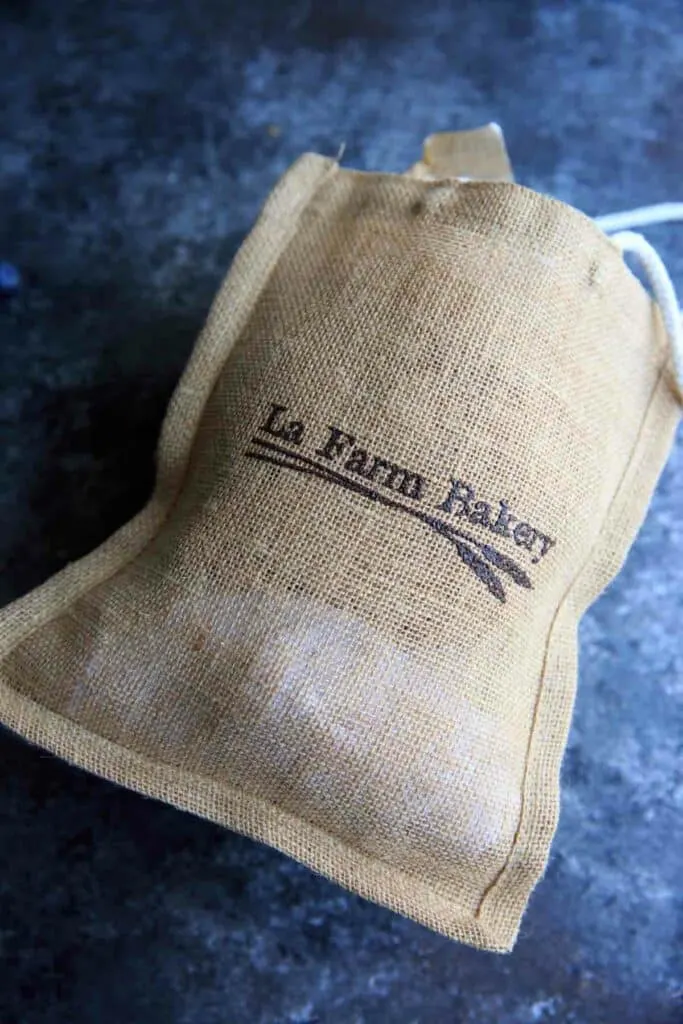 That bread loaf was eaten within minutes and the apron will be put to good use.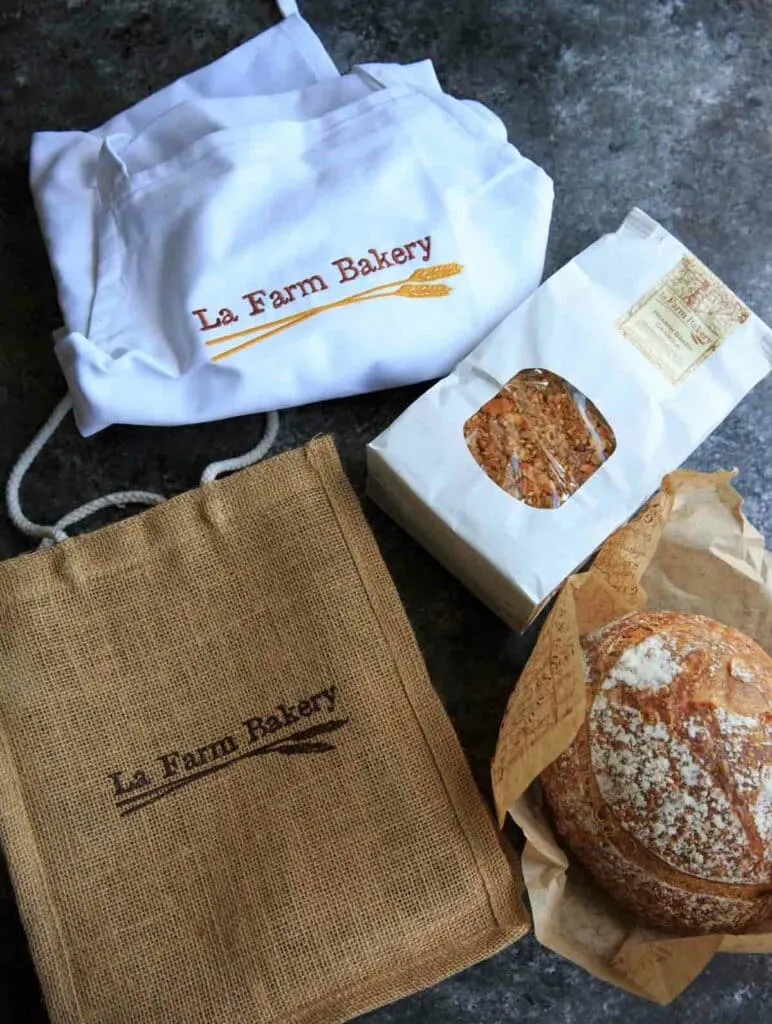 If you're local to Cary, North Carolina or ever visiting – stop by La Farm and say hi to Lionel! You won't be disappointed.
Classes, locations, food truck hours and more information can be found on their website, https://www.lafarmbakery.com