This post contains affiliate links, which means I may receive a small commission if you make a purchase after clicking on my links. All opinions are my own.
Goli brand apple cider vinegar gummies are organic, vegan and gluten-free and free of preservatives, chemicals and artificial ingredients. They actually taste delicious and are an easy, portable alternative to drinking ACV for the health benefits! Read more about them and get an exclusive discount code below!
Ready to buy and don't need to see the review? My readers can use the code TRIALANDEATER at checkout to get a special 5% off their order plus FREE shipping at Goli.com! (affiliate link)
OR – are you interested in getting your own coupon link to share with your friends and family? Click here to sign up to be a Goli ambassador too!
When I first heard about Goli and learned that it was a company who made apple cider vinegar gummies, I wasn't sure what to think. Apple cider vinegar is an acquired taste (and even I have a hard time drinking it), so why would I want to chew it?
Well – I was wrong! Once I learned that these were vegan gummies (most gummies contain gelatin, which these do not!) I ordered some straight away.
They actually taste delicious – and I can now understand why the bottle says "Can enjoy up to 12 a day if you can't get enough of the taste!"
A normal serving is 2 gummies = 1 shot of traditional apple cider vinegar.
Again, they are not only vegan, but also organic, gluten-free, non-GMO and unfiltered (which is a good thing for ACV)!
What do Goli gummies taste like?
They have a lovely apple flavor, which is from the organic apple, organic carrot and organic blackcurrant. Find a list of all the USA-sourced ingredients they use on their website.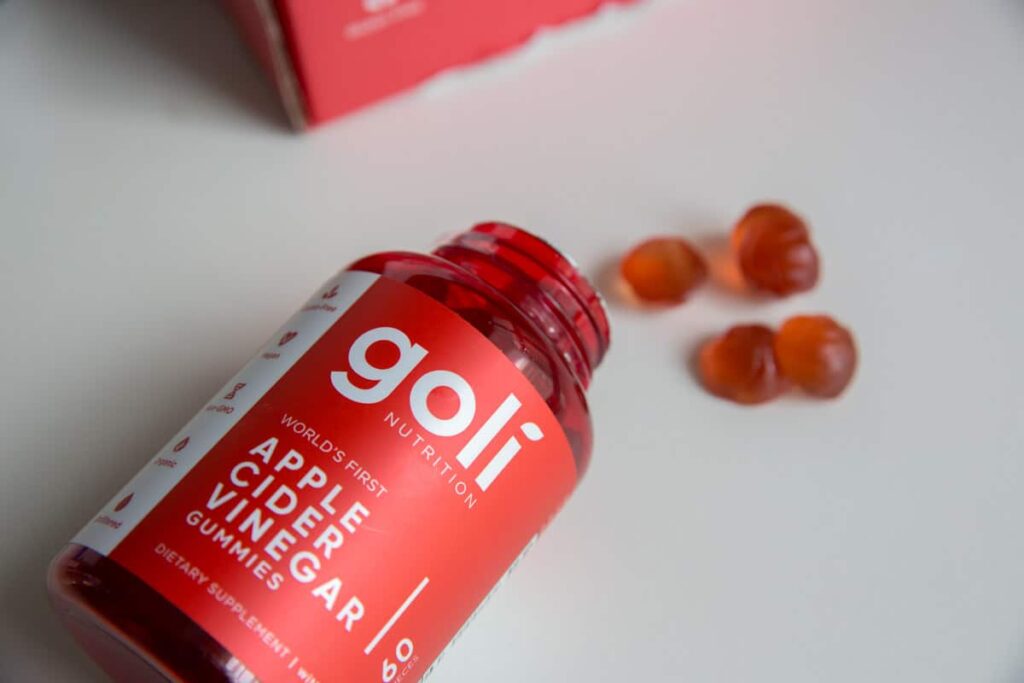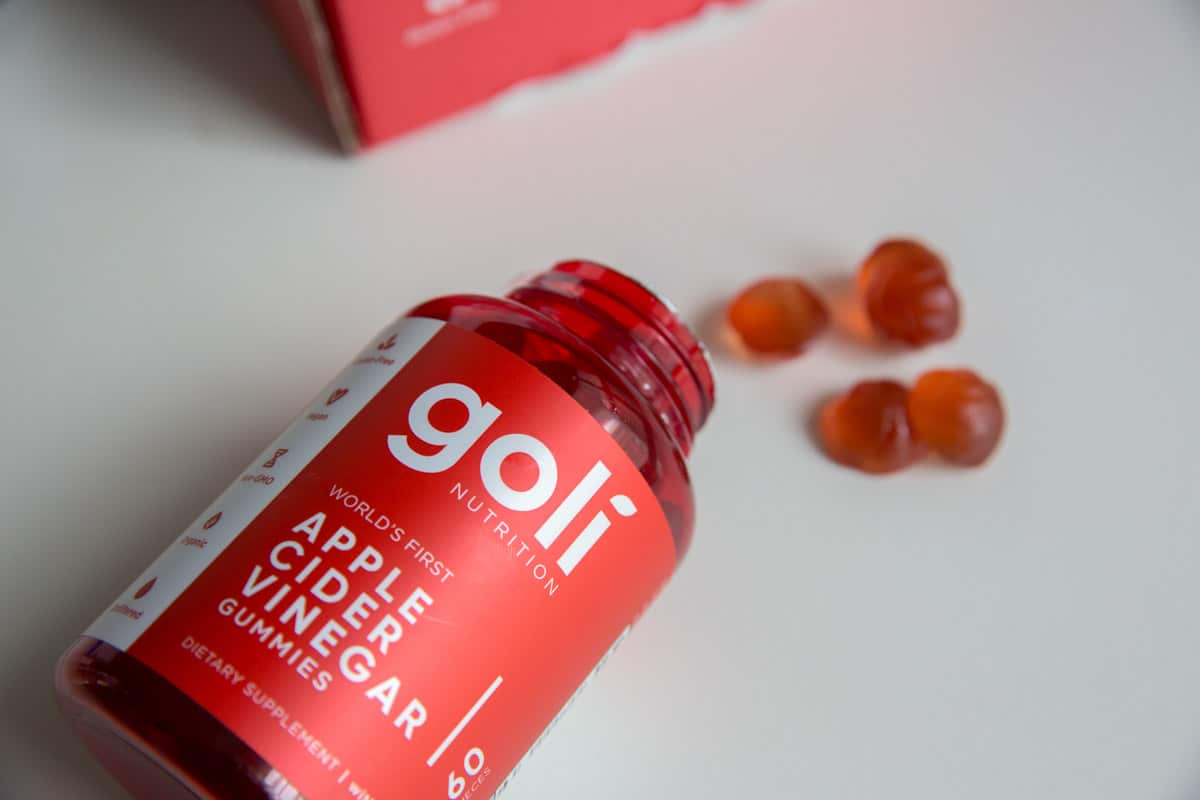 The Goli Company
So far there is only the one gummy vitamin product from Goli Nutrition and they do it well. They define themselves as a "people-focused nutrition company" and their goal with this ACV gummy is to help you reach your nutrition goals.
Something else that I love is that this company participates in a charity called Vitamin Angels, which provides vitamins to children at risk for malnutrition. Every purchase you make helps their cause!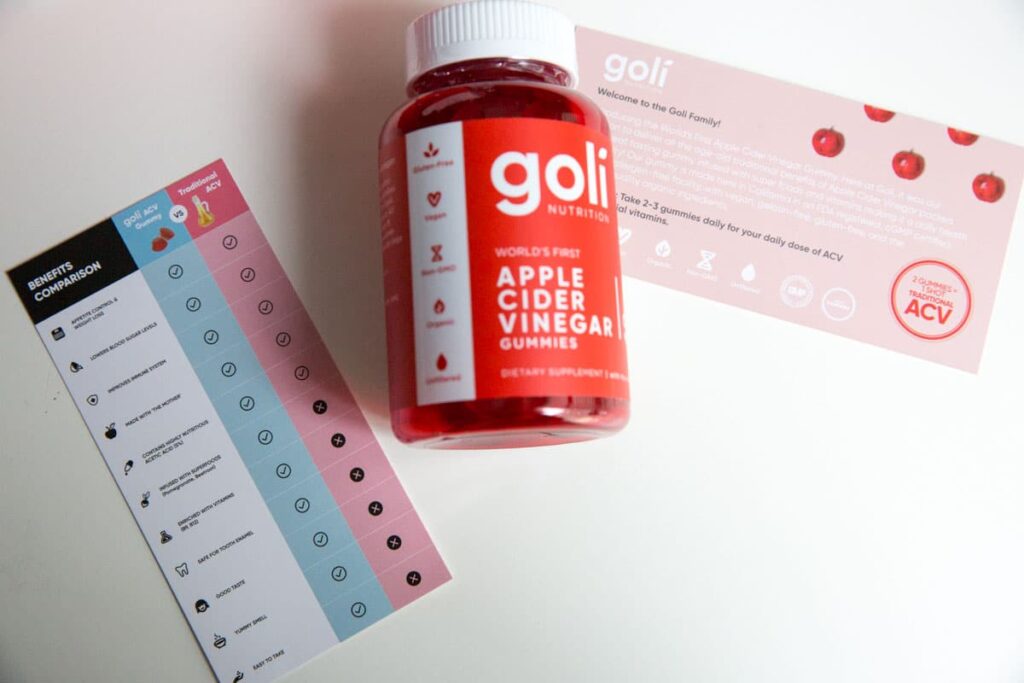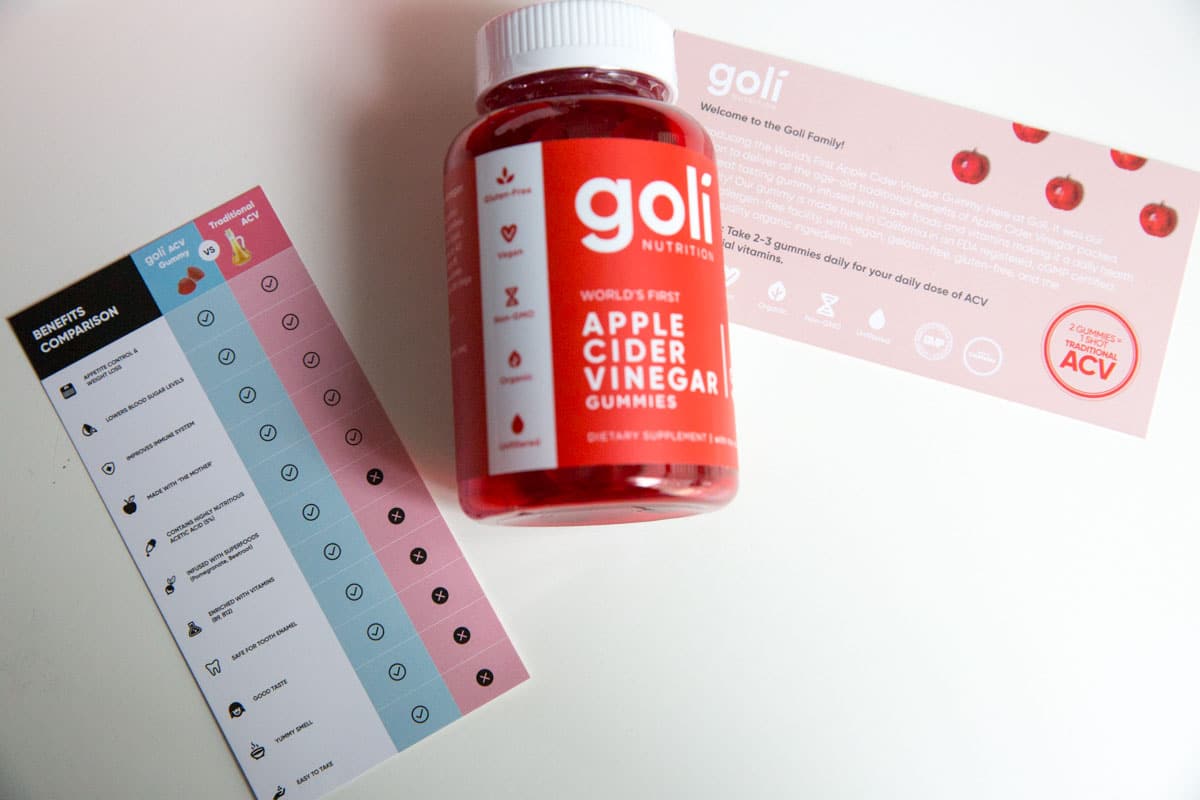 Why would you take apple cider vinegar? Benefits?
The benefits of apple cider vinegar can be many – including helping with digestion, detoxification and even boosting metabolism. Note that this is not a health website and none of this information should be taken as medical advice, but if you do your own research and want to take apple cider vinegar as a supplement, these gummies are a GREAT option!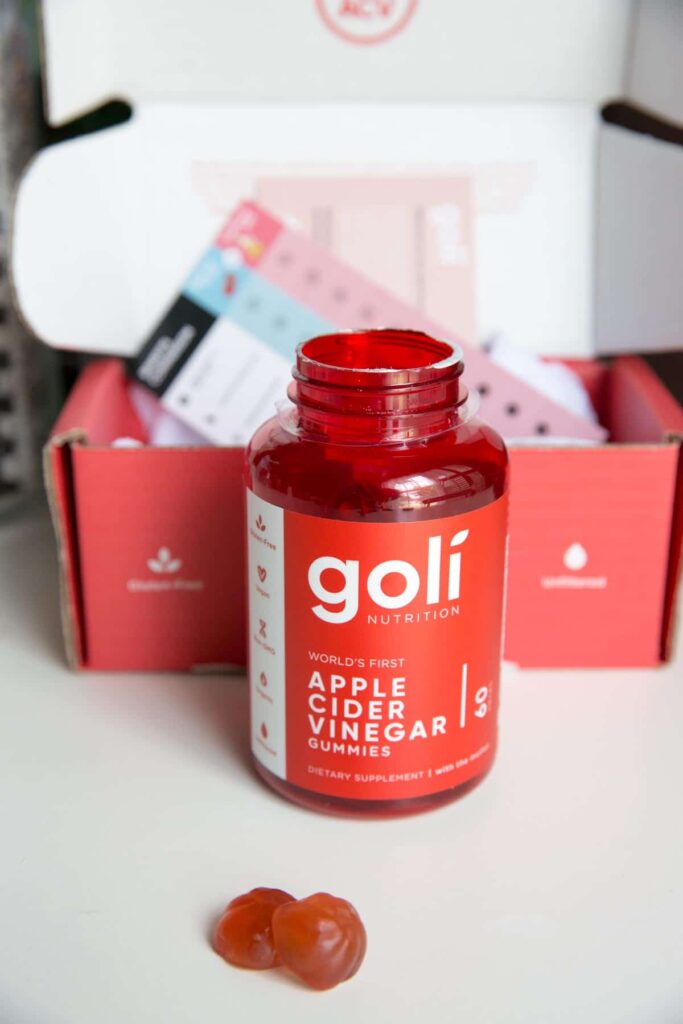 Goli Review Summary of ACV Gummies
These gummies from Goli are an excellent alternative to drinking a shot of apple cider vinegar if you don't like the taste of the vinegar itself. They actually taste like a treat and are worth giving a try if you are at all interested in seeing how an ACV supplement can benefit you!
Love:
Gelatin-free (Vegan!)
Organic
Free of preservatives
Donates to charity
Delicious!
Coupon code for 5% OFF Goli Gummies
My readers can use the code TRIALANDEATER at checkout to get a special 5% off their order plus FREE shipping at Goli.com! (affiliate link)