Taking unique city tours when I travel to a new place is one of my favorite activities. Some people find certain tours to be too touristy, but I personally think it's a great way to explore different neighborhoods, try the signature foods, learn about the city and even meet people.
I've been on walking tours, bus tours, boat tours, architecture tours, food tours, even a segway tour! So when Bobby's Bike Hike reached out about their Bikes, Bites and Brews Signature Tour I knew it would be a fun thing to do while I was visiting Chicago.
The Signature Tour
The Bites & Brews tour is accommodating to vegetarians, though I don't think it would be worth it if you're vegan. Depending on when you go, you'll get to try:
Lou Malnati's deep-dish pizza
Swirlz cupcakes or Molly's cupcakes
Hot dogs from the Weiner Circle or Wrigleyville Dogs
2 beer samples from places like Murphy's Bleachers and Lakefront Restaurant
You not only will eat delicious food and get some great beer samples, you'll get some terrific city views and learn facts about Chicago during your stops.
Of course the day that I went, it was raining in Chicago and the city views were pretty foggy. Even though I got drenched in the beginning of the tour, we still had a great time.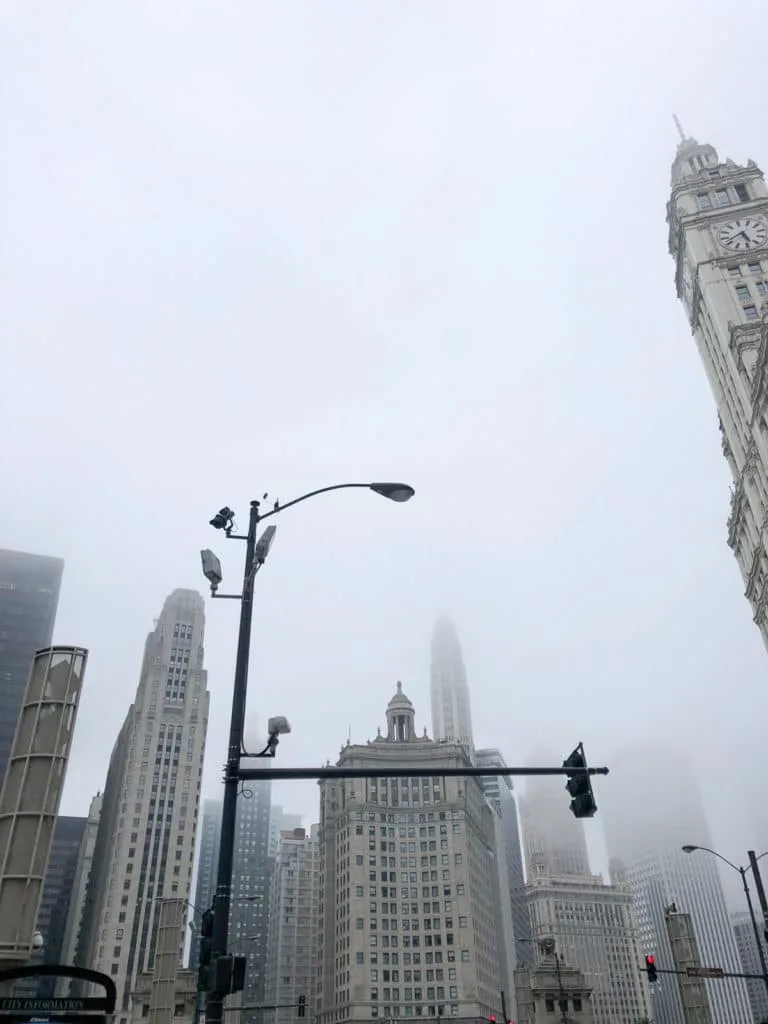 The tours lasts about 4 -4.5 hours, including about a half hour of registration, instructions and getting your bikes ready.
My bike's name was "Scarlett" and even though her bell was not as chipper as my co-riders, she got me around just fine.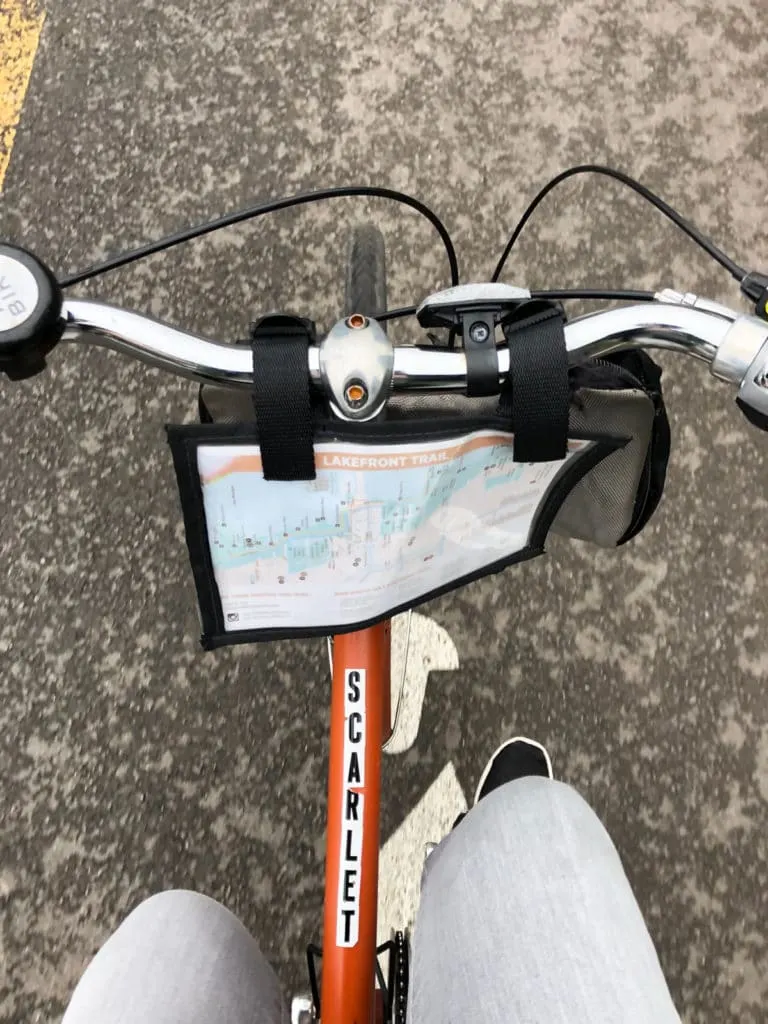 The activity level is easy to moderate – though I do have age on my side, I had only been on a bike once in the previous handful of years and am by no means in great shape (since all I do these days is travel and eat!) and I was completely fine.
Chicago is notoriously flat so it wasn't bad at all. They do however offer an electric bike upgrade for an extra fee.
Now for the food!
Lou Malnati's pizza changed my mind about deep dish pizza! (I used to think I didn't like deep-dish, based on my experience at a not-to-be-named popular Chicago pizza place.)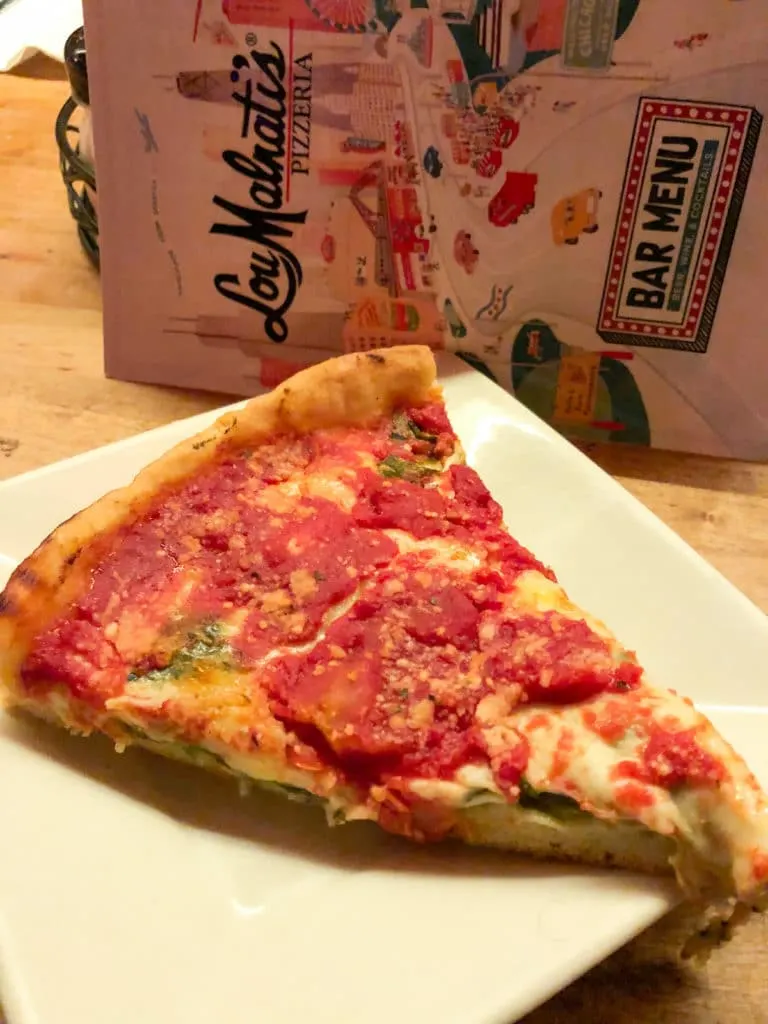 The vegetarian option for the Chicago-style hot-dog, was literally the hot dog without the dog.
Chicago-style means that there are a good amount of toppings – yellow mustard, chopped white onions, bright green sweet pickle relish, pickle, peppers, tomato and celery salt. But NEVER ketchup – there are establishments that will apparently even kick you out if you dare ask for such a thing!
So while I've absolutely had worse vegetarian sandwich alternatives, this was not my favorite. Some day I hope that all places carry meat-alternatives to substitute in cases like this.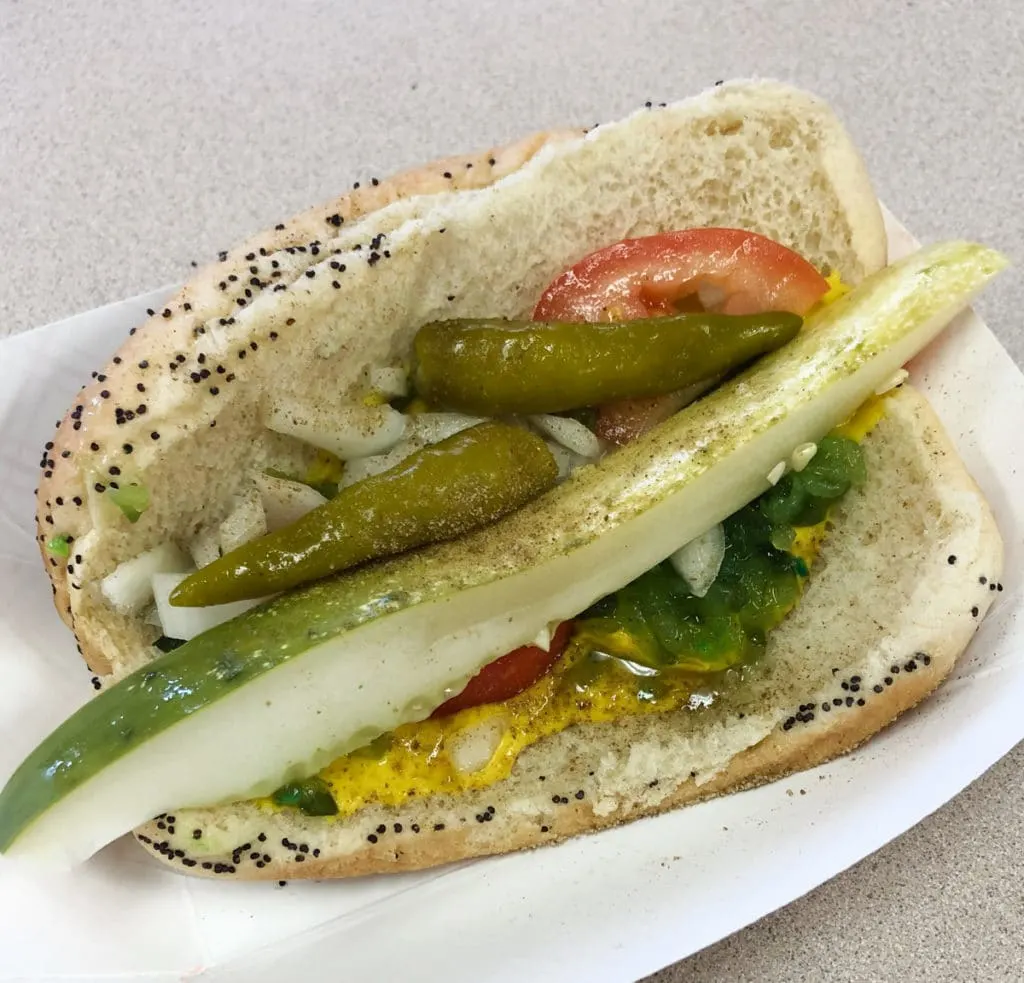 Molly's cupcakes was so fun – it apparently won the Cupcake Wars show on Food Network! Each of us got to create our own cupcake with our choice of cake flavor, frosting and toppings.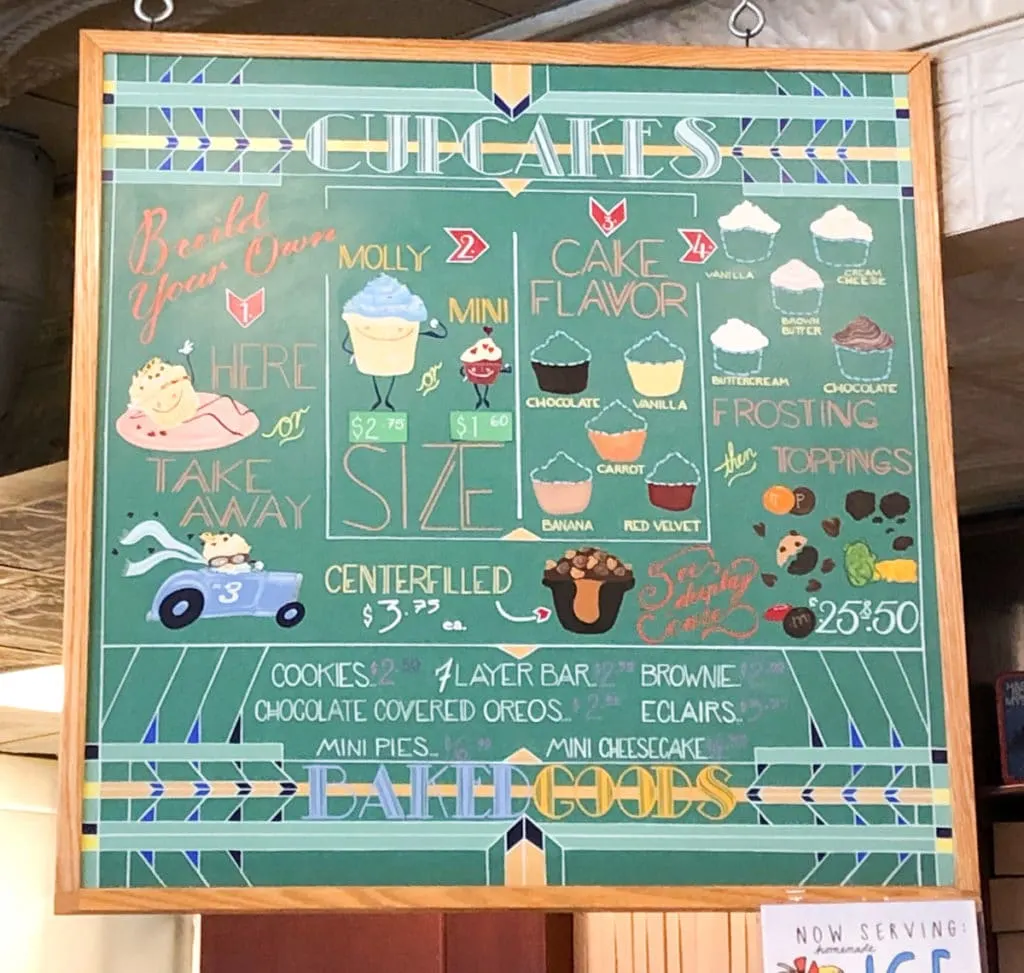 I went for a chocolate cupcake with cream cheese icing and Reeses pieces.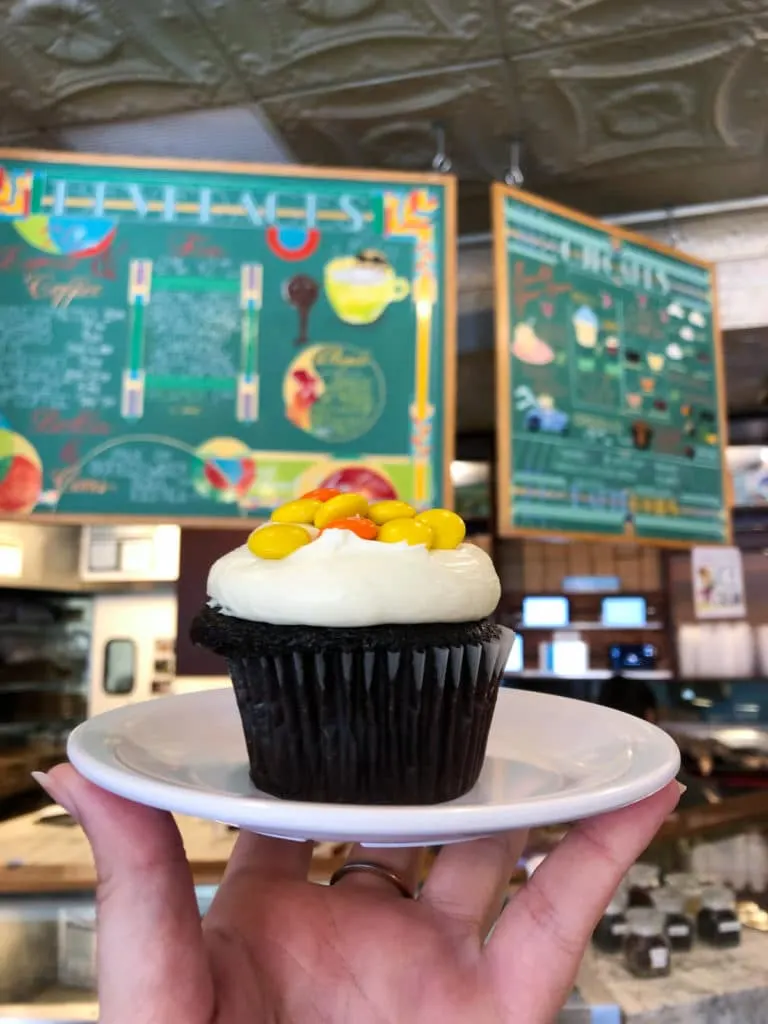 They also had these adorable wooden swings as part of their seating inside.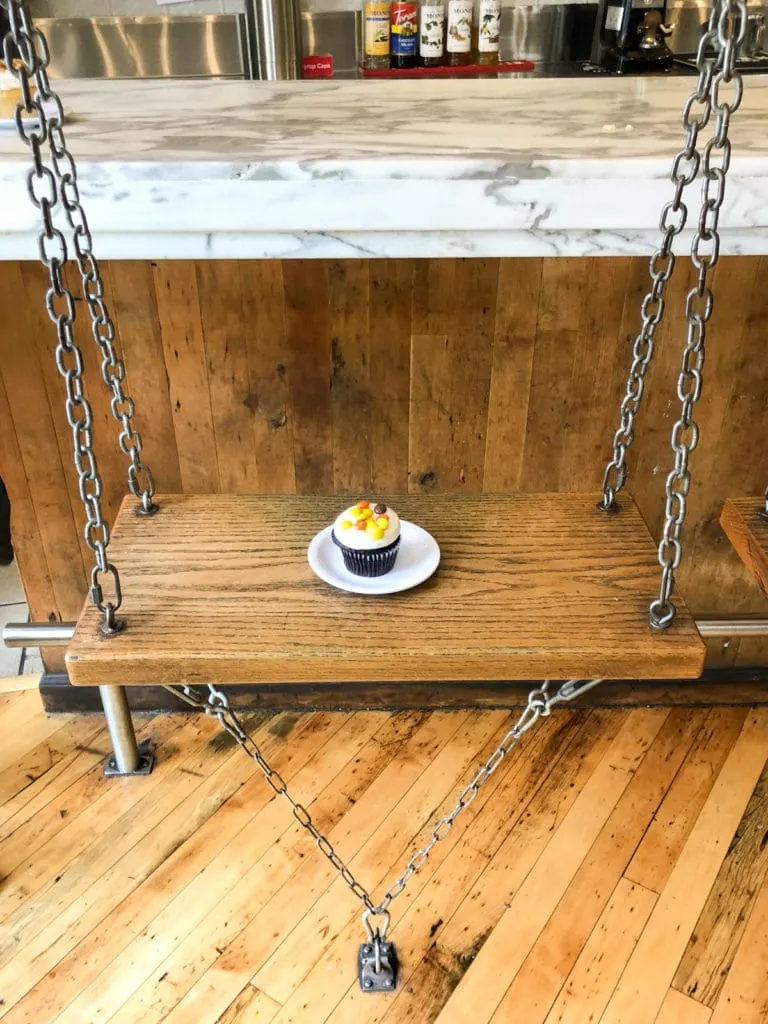 The beer samples I think rotate depending on when you visit. Our second beer stop we got a full-size can of 312 since they were a bit too busy to pour small samples for us. We lucked out compared to the 4 ounces or so we got to sample at our first stop.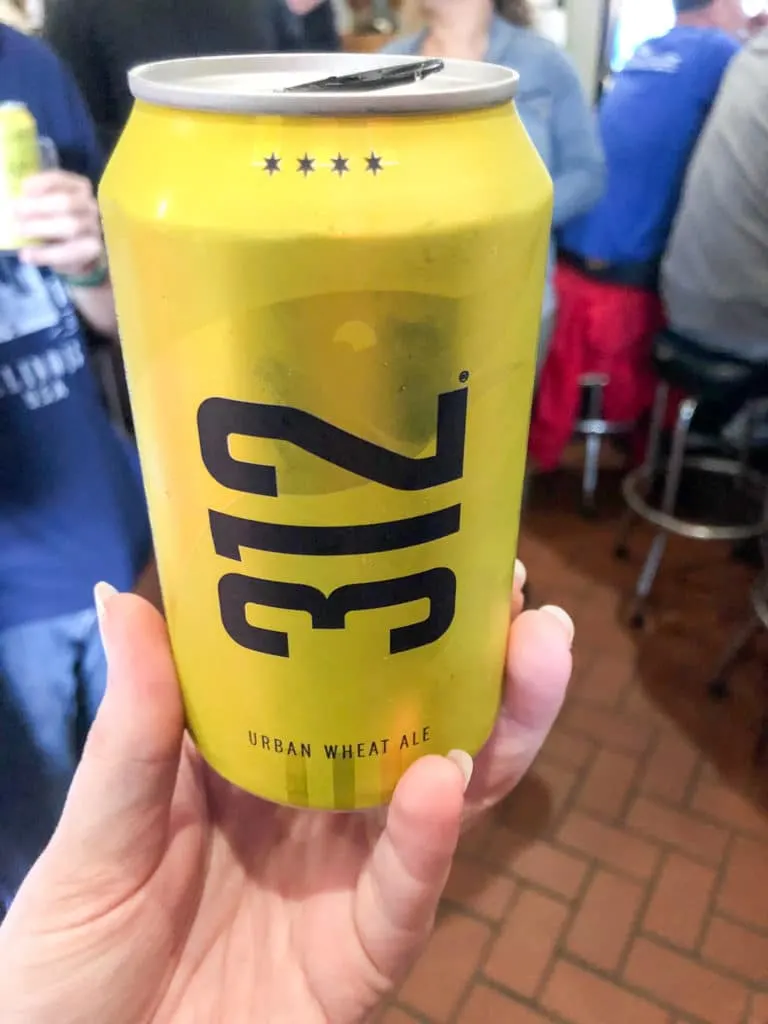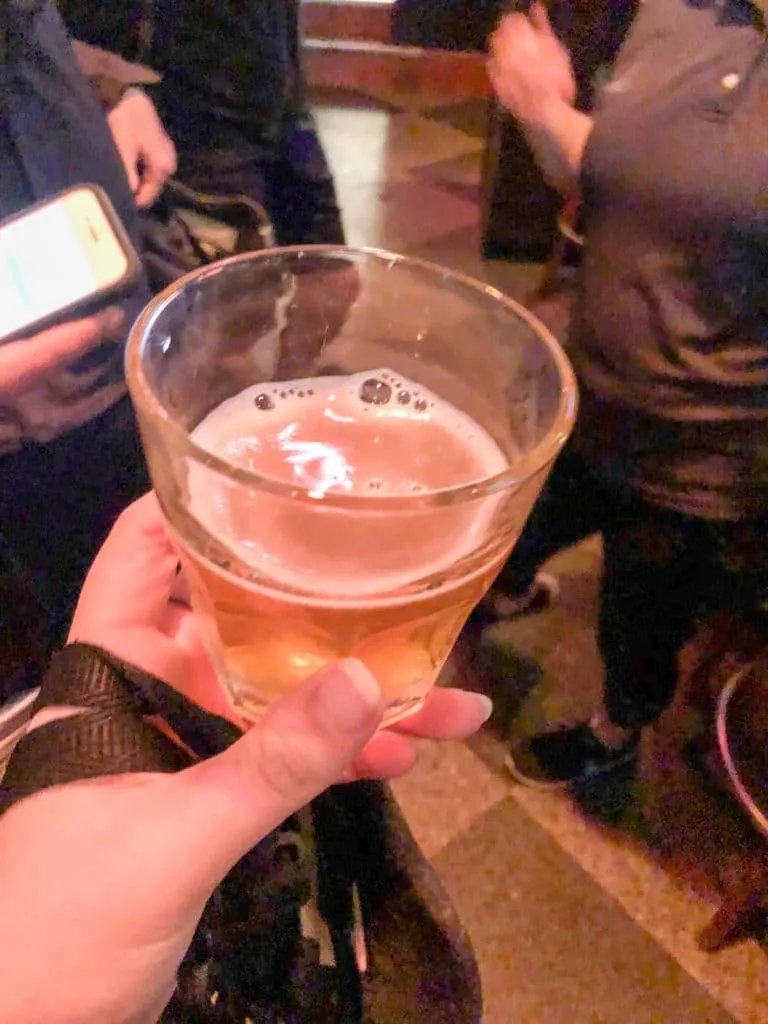 The order of our tour went pizza – beer – cupcake – hot dog – beer. You have 13 miles of biking to burn it all off! Overall this tour was a great way to spend a day in Chicago!
Bobby's Bike Hike offers other kinds of tours too (including walking tours) so be sure to check out their offerings when you visit Chicago!