Noochy Licious is a new nutritional yeast product made by the folks at Gloriously Vegan. It's 100% natural, non-fortified, non-GMO, dairy-free, gluten-free, organic and vegan. Read on for more information and special deals!
Quick reminder that none of the information in this article or this website should be taken as medical advice! This review contains affiliate links, which means I may receive a small commission if you make a purchase after clicking on my links. All opinions are my own.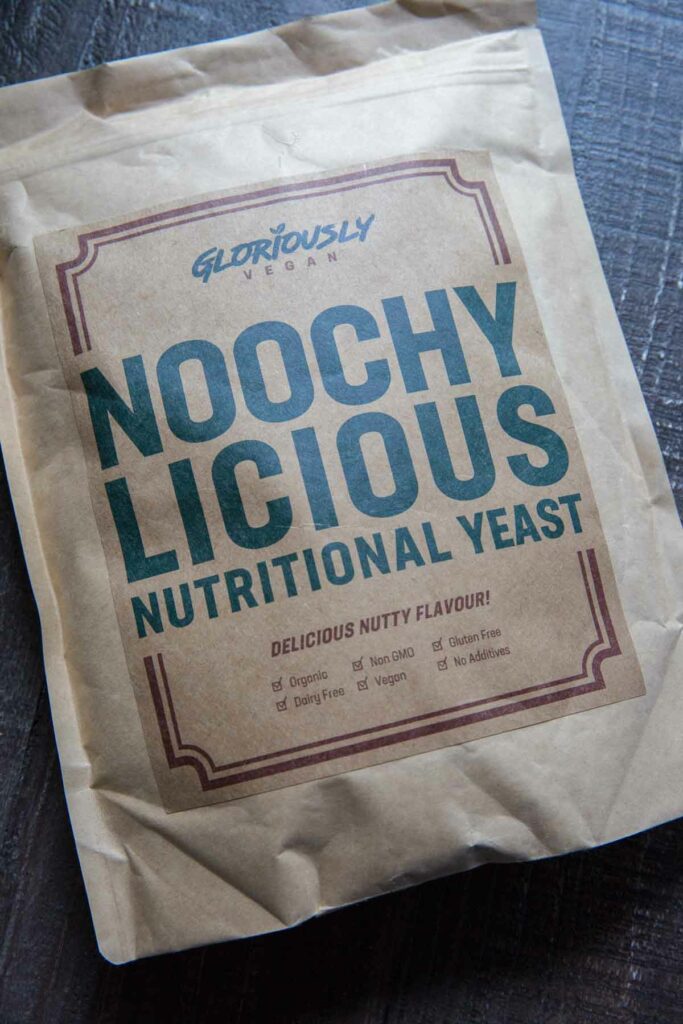 I'll be the first to admit, I've been behind the times on the nutritional yeast (a.k.a. "nooch") trend.
While this is a vegetarian site, I eat vegan when I can, though I had never understood the obsession with nutritional yeast as a cheese replacement. Until now!
What is Nutritional Yeast?
Nutritional yeast is a common vegan substitute to use for adding a cheesy flavor without the actual cheese. It is sold as flakes or as a powder and is generally slightly "nutty" tasting also.
It is a "dead" yeast as opposed to active yeasts like the kind used for yeast breads. Naturally low in sodium, fat-free, sugar-free, gluten-free and vegan.
Some nutritional yeasts are fortified with synthetic nutrients that aren't naturally occurring in the food, but Noochy Licious is not fortified (no additives).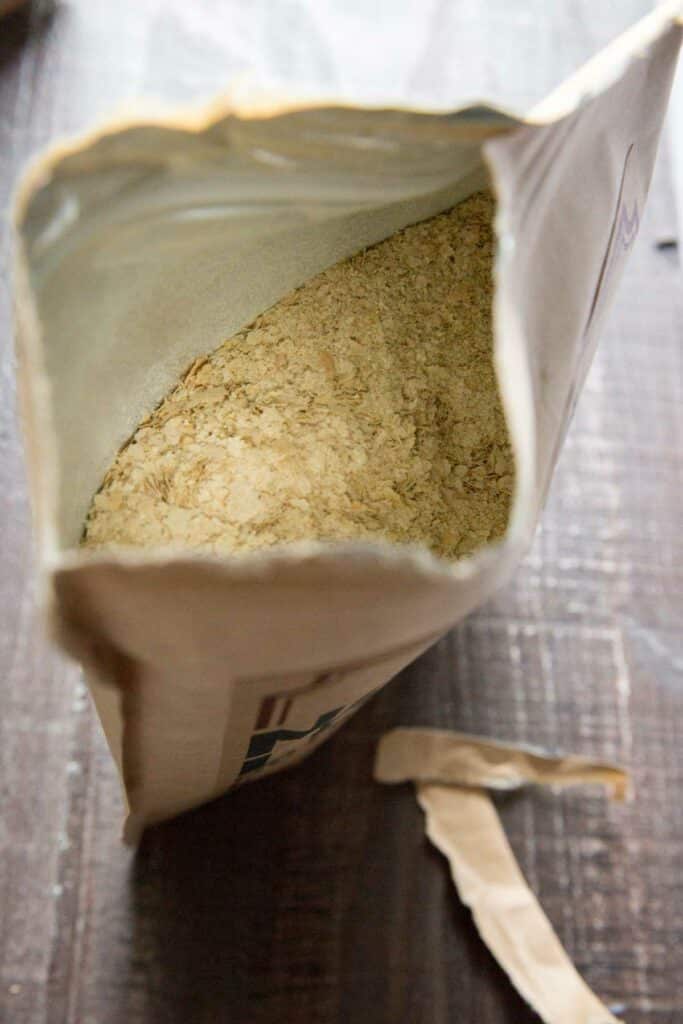 Noochy Licious Health Benefits
Nutritional yeast naturally contains protein, B-vitamins and other trace minerals.
On the topic of protein: Nutritional yeast is actually a COMPLETE protein, meaning it contains all 9 essential amino acids!
I'm not sure why Noochy Licious nutritional facts are displayed for each 100 grams instead of only one serving – but keep this in mind when you're reading the label!
The 54 grams of protein for the 100 grams is for almost 1/4 of a pound. Each tablespoon of Noochy Licious actually contains about 4.5 grams of protein.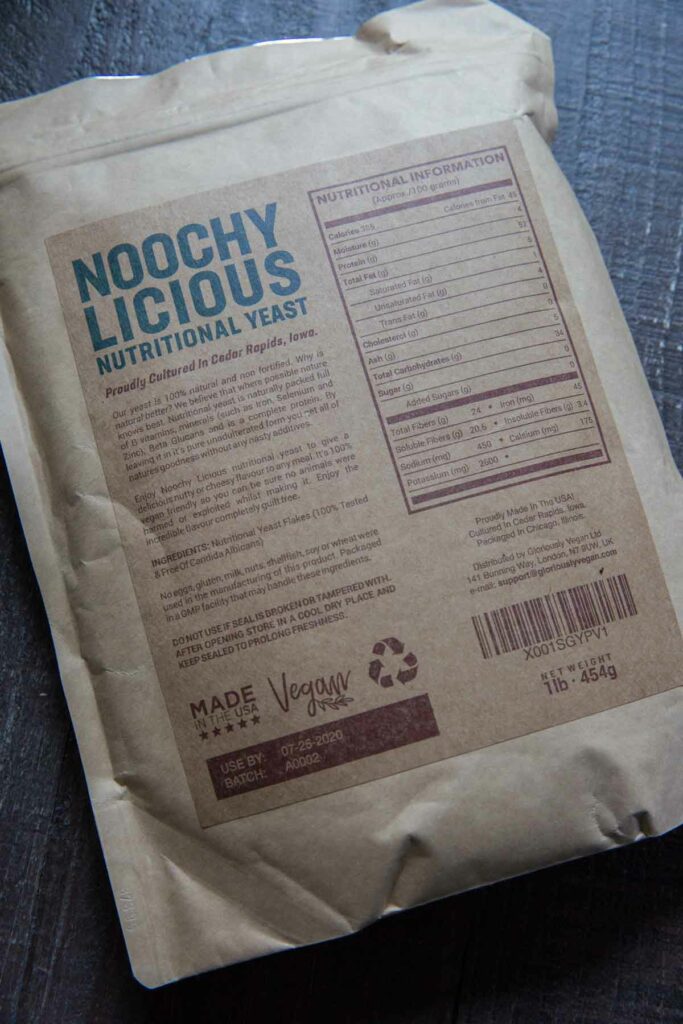 Noochy Licious is manufactured in Cedar Rapids, Iowa in small batches of several hundred at a time and come in 1-lb bags. Be sure to grab first bag here!
What Can I Add Noochy-Licious to?
Sprinkle on top of popcorn, or replace for any dish that uses grated cheese (especially parmesan!). My favorite is on pasta, veggies and salads.
Not gonna lie, I've also just eaten Noochy Licious plain when I was taste-testing – I think it's THAT good. Better than other brands of nutritional yeast I've tried for sure.
Even if you're not vegan, they have very interesting information on their website about why it's better for you and the environment than regular cheese. It's worth giving a shot!
Buy Noochy Licious Nutritional Yeast
Ready to buy your own supply of Noochy Licious nutritional yeast? If you buy 3 bags, you can get 2 FREE by clicking here. Stock up or share with friends!
Or buy a single bag – but remember, they are made in small batches and there is limited stock available!
Let me know what you think!