This is a sponsored conversation written by me on behalf of Sargento®. The opinions and text are all mine.
🎶It's summer, summer, summer time! 🎶
And you know what that means – Time to sit back and unwind… along with lots of outdoor gatherings, BBQs, picnics on the grass, etc.
I'm not sure about you, but as a vegetarian I often have a hard time at BBQs and picnic potlucks. It's all hamburgers, hot dogs, chicken fried this and barbecued meat that. Even the sides (especially in the South!) are not always guaranteed to be veggie-friendly.
But do you know what I have found is always a hit with vegetarians and non-vegetarians alike at events like these?
CHEESE. And all the things to eat with cheese. You just can't go wrong with a cheese platter!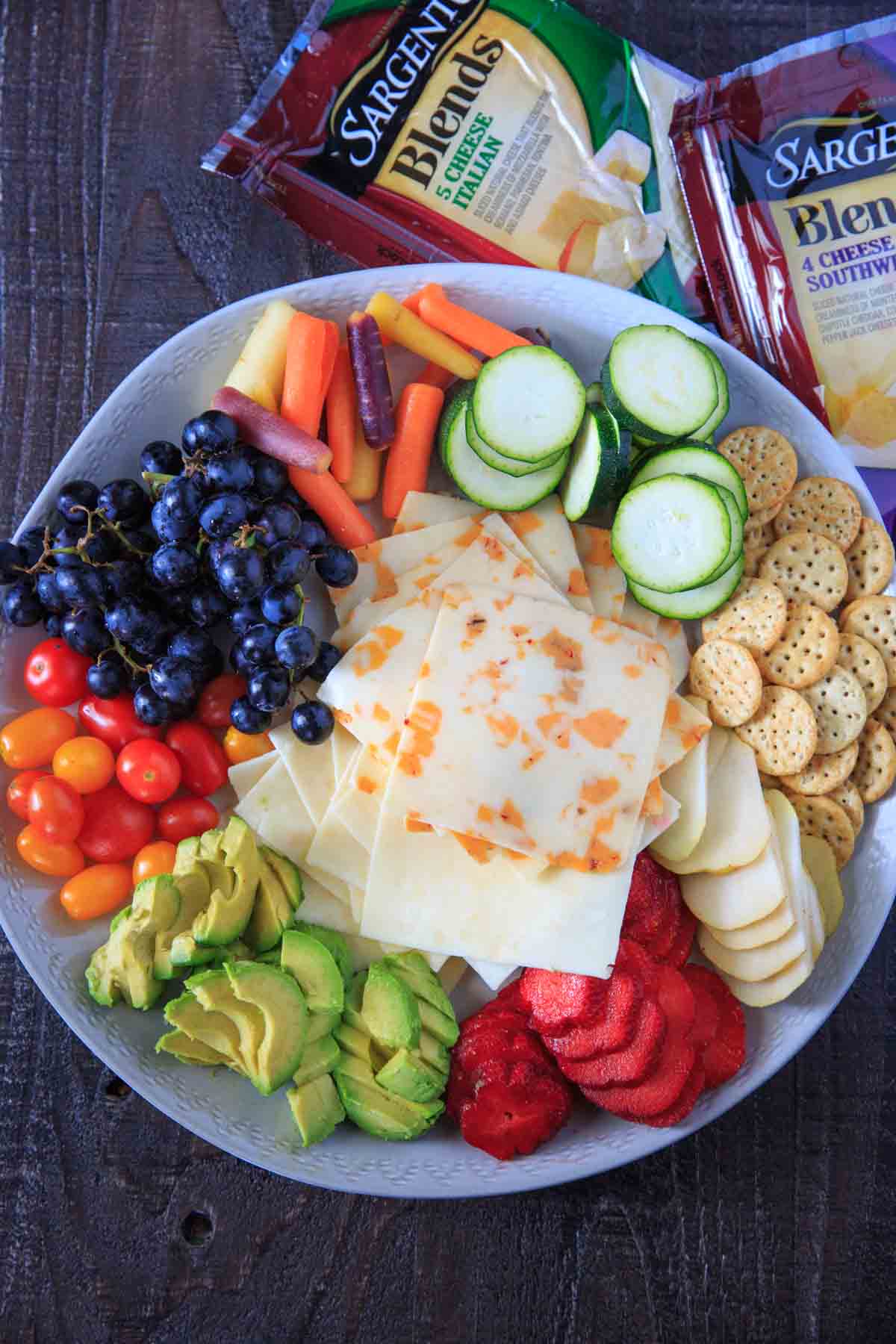 I have been a long-time consumer of Sargento cheese, so I was super excited to try these two flavors from Sargento® Blends™ that just hit the shelves at Publix.
5 Cheese Italian: This one is for all my Italian cheese lovers! It is a sliced natural cheese that combines Mozzarella, Romano, Parmesan, Fontina and Asiago cheeses.
4 Cheese Southwest: This one is for all my spicy food lovers! It is a sliced natural cheese that blends Monterey Jack, Chipotle Cheddar, Colby and Pepper Jack cheeses.
Both are 100% real natural cheese!
And both are also delicious and necessary at your next summer gathering (and in your life in general).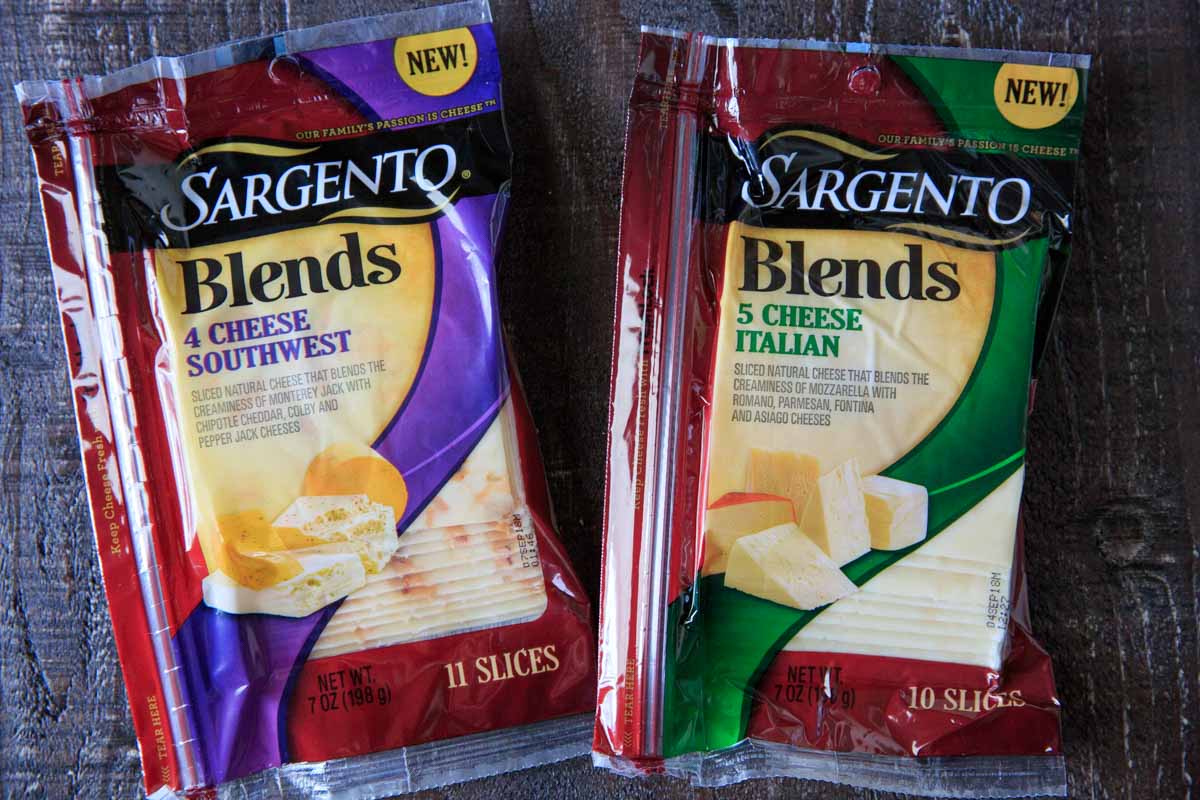 Your next question is probably, what do I serve with these cheeses at my summer event? You can get creative with the fresh fruits, vegetables, and carbs of your choice but here are some of my recommendations.
Fruits:
Grapes
Berries (blueberries, strawberries, etc.)
Cherry or grape tomatoes (yes, technically a fruit!)
Pears
Apples
Avocado (also a fruit! And helpful if bread is included for sandwiches.)
Vegetables:
Baby carrots (even better if they are the multi-colored variety!)
Celery sticks
Zucchini slices (because what is summer without zucchini?)
Bell peppers
And your choices of breads, crackers, chips, nuts, etc.
You are only limited by the size of your plate(s)!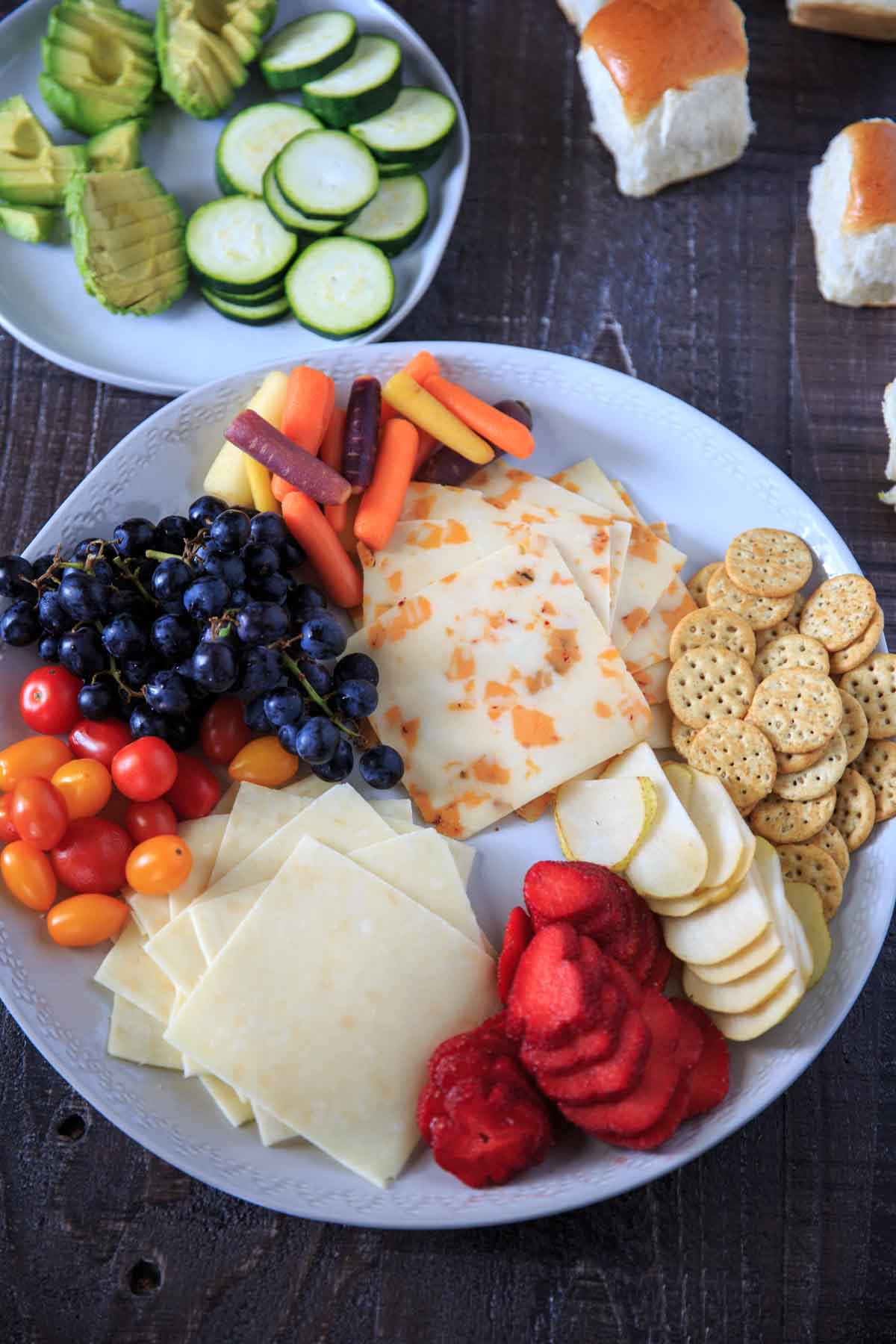 If you include hamburger buns or sliced bread, these cheeses also make the perfect little sandwiches! Usually sandwiches are something missing from a vegetarian's plate at a summer BBQ, but not at this one.
(Side note: Have you ever had to make your own sandwich out of a plain bun and pasta salad at a BBQ, because that was the only veggie option? Or is it just me?)
One of my favorite sandwich combos from the choices on this cheese platter is a couple slices of the 4 Cheese Southwest, a few zucchini slices and some avocado. Throw on a few summer tomatoes too!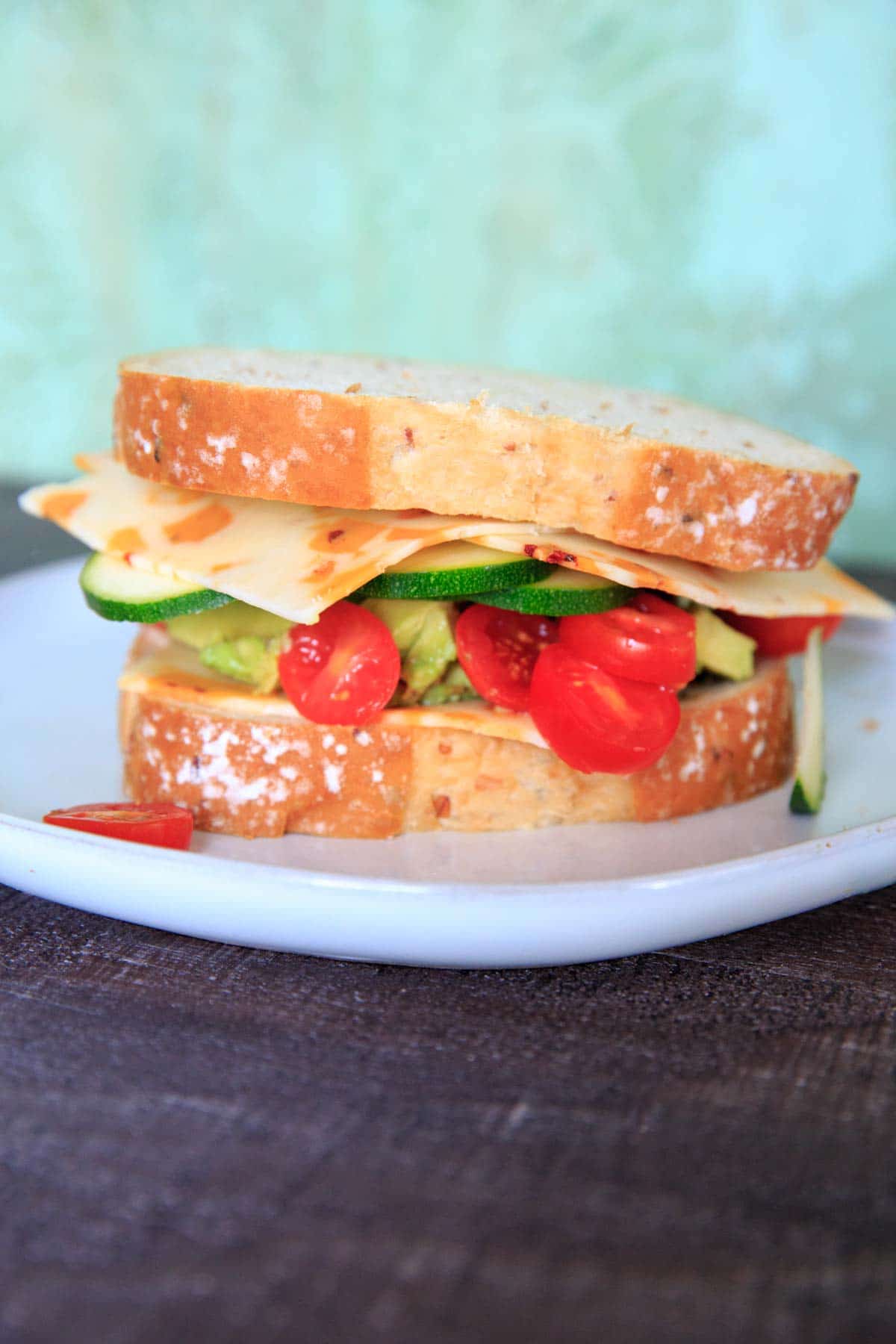 Never had fresh zucchini on a sandwich? Trust me, it's a delicious summer snack! It adds a nice crunch to your sandwich, and combined with the kick from the Southwest cheese it is hard to stop eating.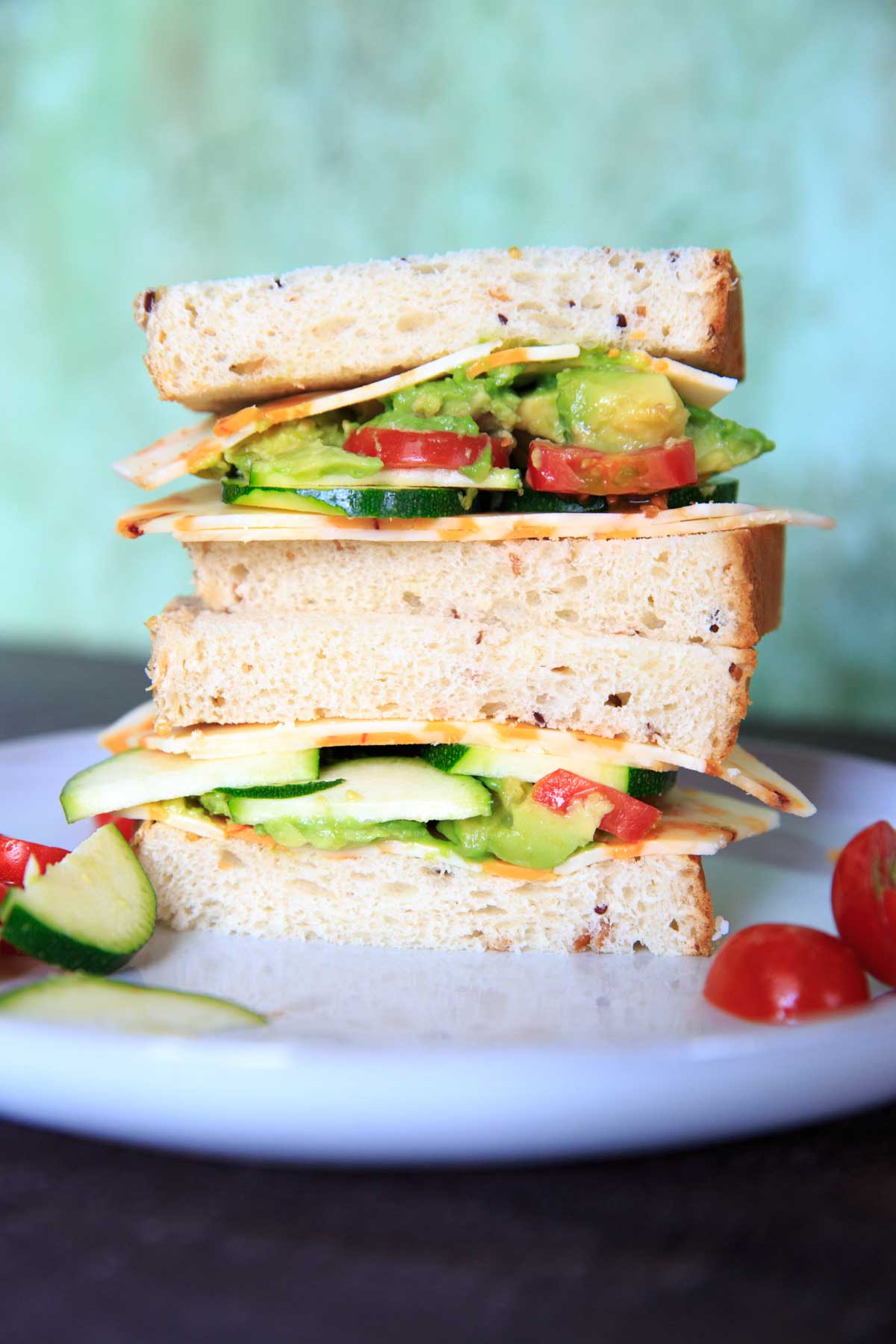 You can mix and match whatever your favorites are, and it is probably good to have both cheese options on the platter. Think of all the sandwich combos you can make!
My friends tend to be split on whether they go for more traditional vs. spicy foods so it's nice to keep both groups in mind!
Since I know you're dying to run out and get your hands on these cheeses now, I have a coupon for you! For my readers, there's a limited time digital coupon (which you can get from the page linked here) valid July 1 – July 15, 2018 for $0.75 off a package of one of these blends, and then from July 16 – July 29, 2018 you will find the same deal on Publix shelves with no coupon needed.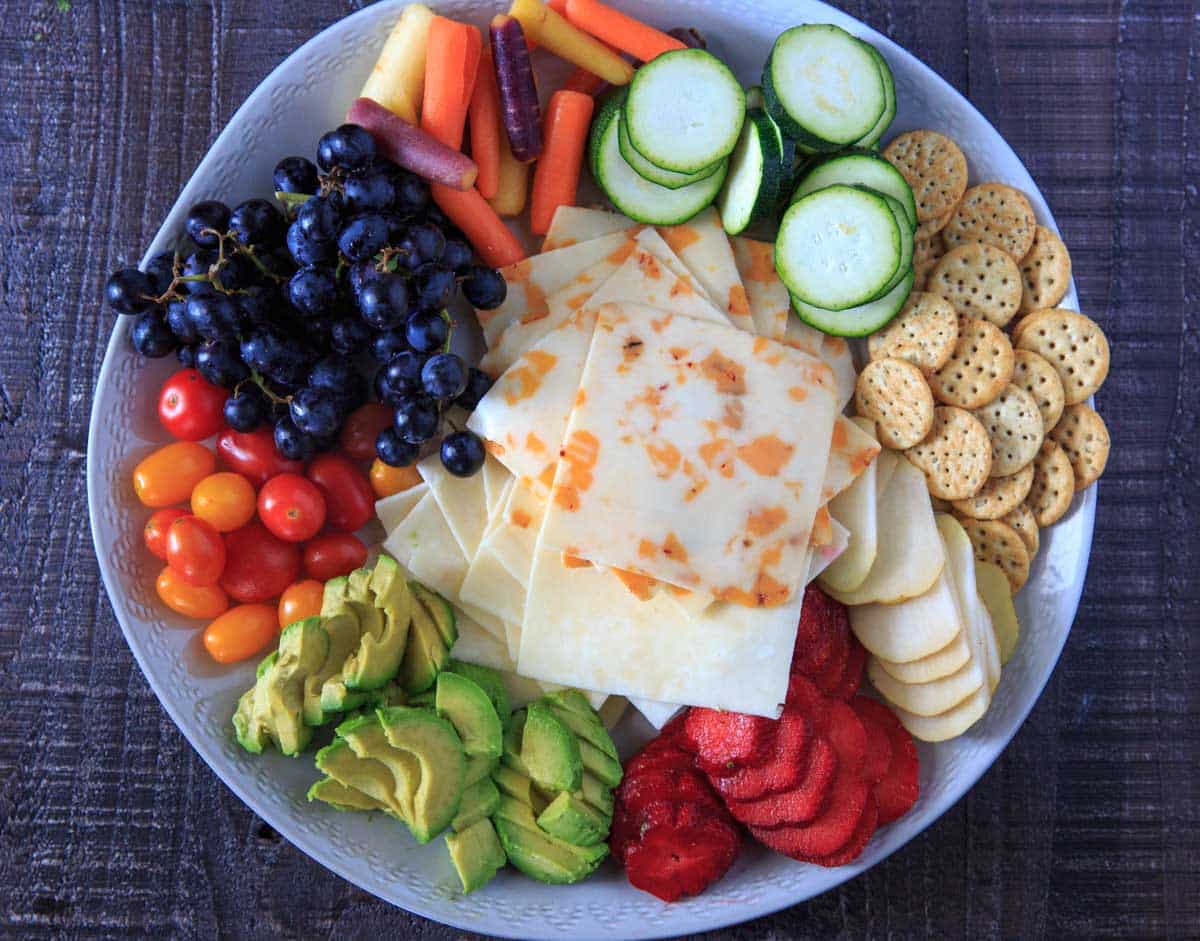 Tell me – what are YOU going to serve with your Sargento Blends Sliced Cheese at your next summer event?