As of May 2023, Shake Shack has officially introduced their new Veggie Shack Burger across all U.S. locations! Continue reading for more info and our review on this new vegetarian option.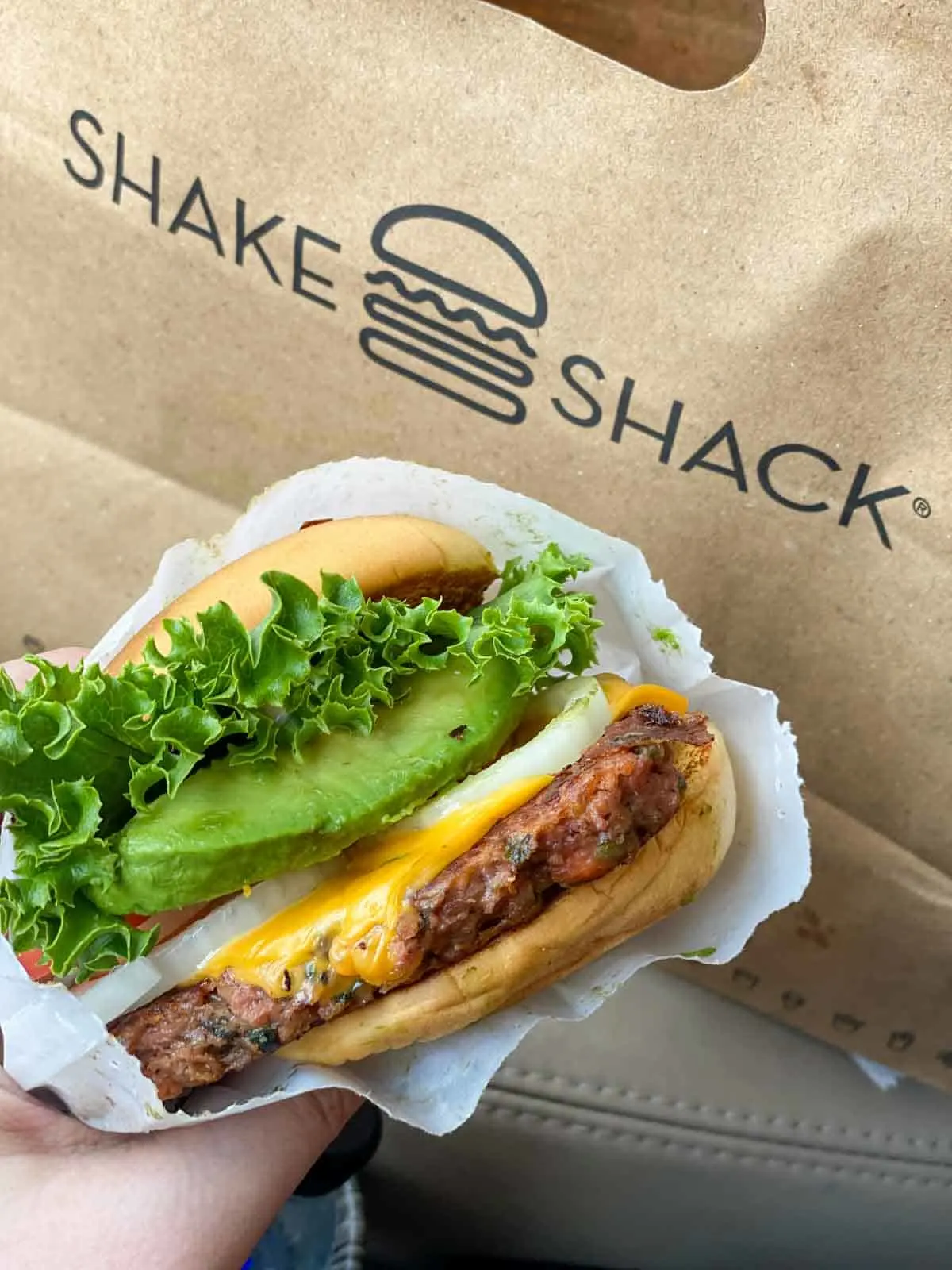 Eating fast food is very rare for me these days, mostly because it is hard to find vegetarian options. Easier than it used to be, but can still be challenging.
And even when you do, there's no guarantee they will taste good!
However, now that I've tried the new Shake Shack Veggie Shack Burger a couple times I can say this is one of my new favorite fast food veggie burgers.
(Considering it's the first veggie burger I've actually written a review on, that says something!)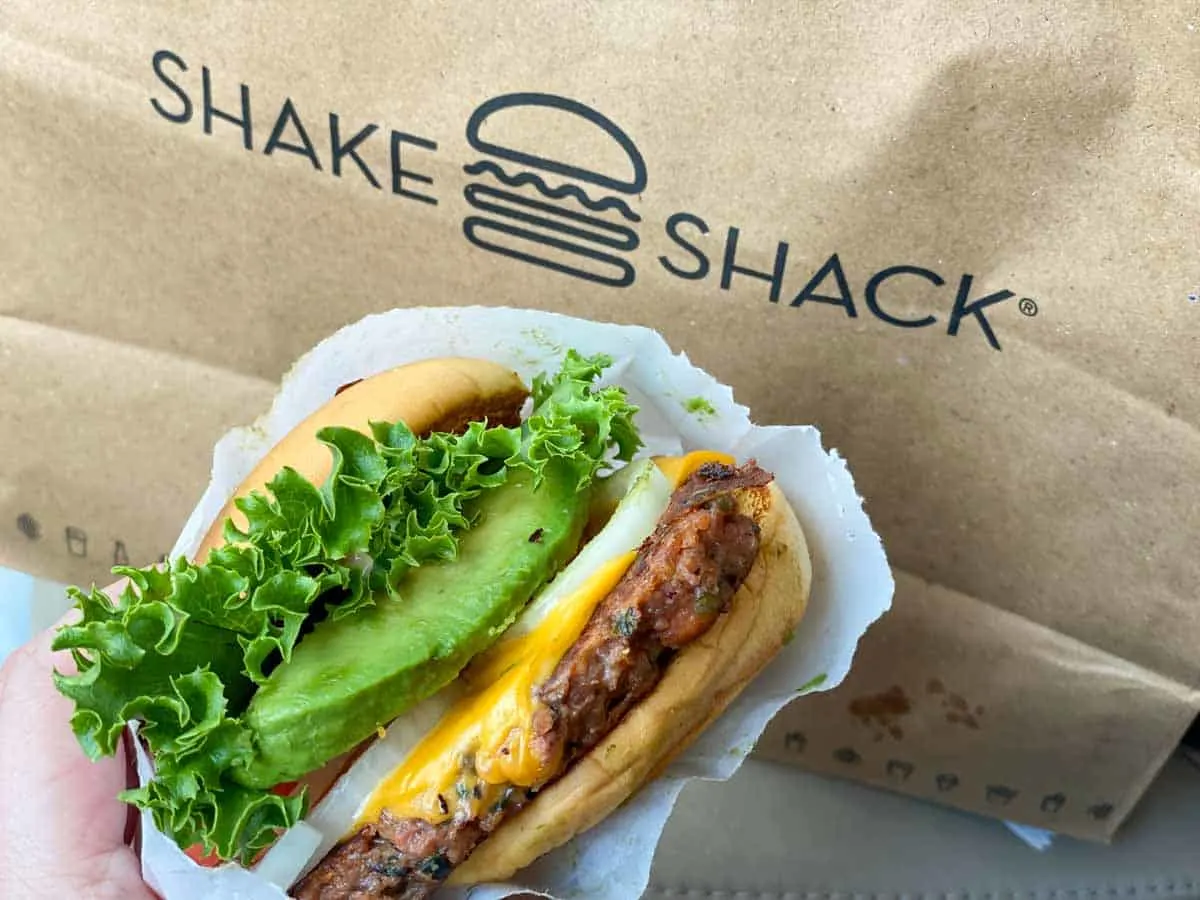 Of course it's still not necessarily a healthy option, but a solid option nonetheless especially when you are tired of (or avoid) Beyond Burgers and Impossible Meat.
The Veggie Shack burger itself is made with real vegetables and grains like mushrooms, sweet potatoes, carrots, farro, and quinoa, and comes topped with American cheese, crispy onions, pickles and ShackSauce.
Ordering as-is off the menu, the Veggie Shack clocks in at 530 calories, 27 grams of fat, 56 grams of carbs and 16 grams of protein.
My preferred way to order this veggie burger is replacing the crispy onions with raw sliced onions, and adding tomato, lettuce and avocado. Yum!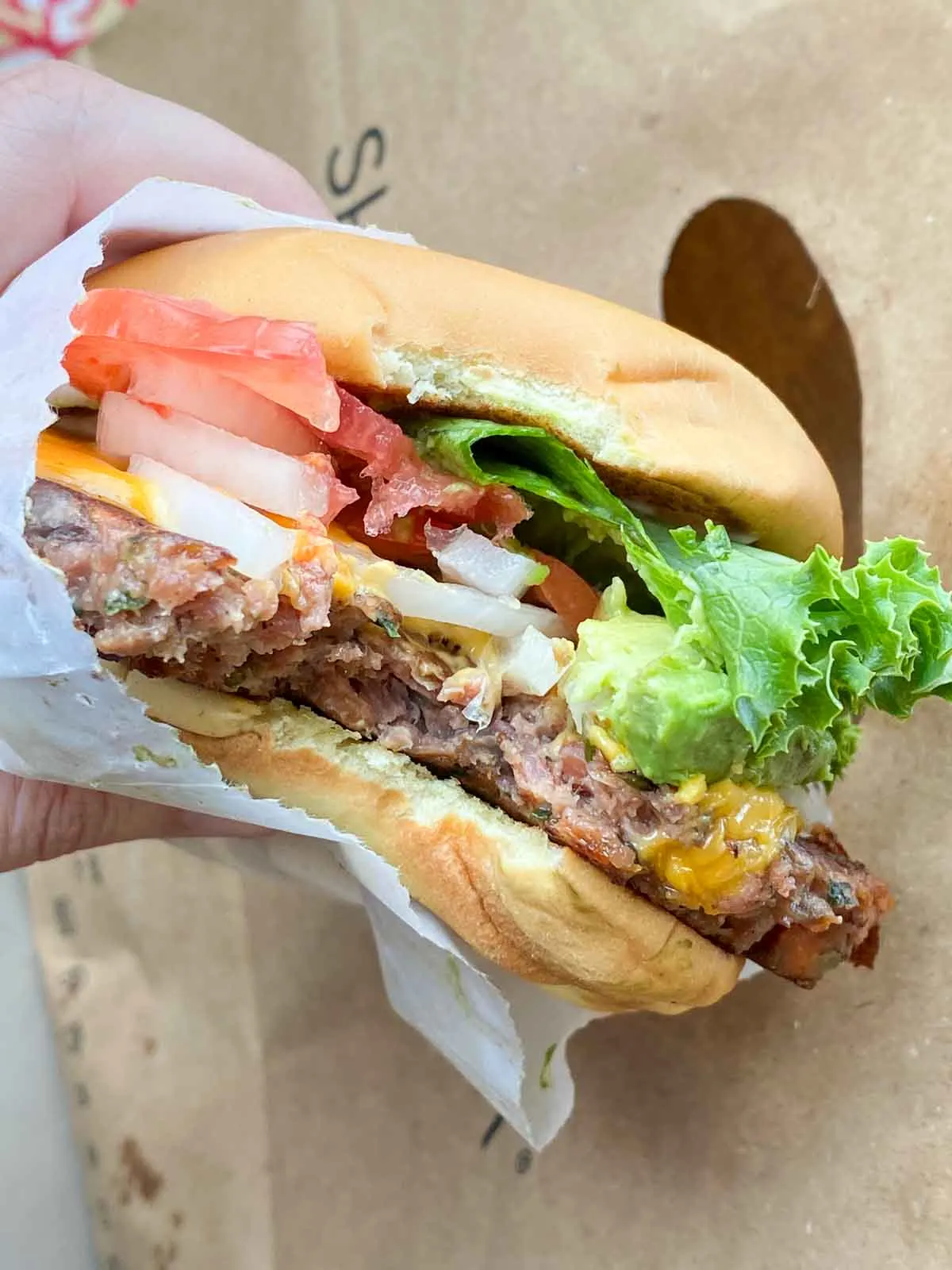 You are also able to make this fully vegan by request, which I believe will remove the crispy onions, cheese, and sauce, while also either replacing the regular bun with a gluten-free bun or making it a lettuce wrap. (Double check with your store while ordering to ensure fully vegan options.)
Another thing I appreciate about this veggie burger is that it doesn't look so much like the regular burger. Sometimes I'm worried that I'll get a real burger instead of the fake ones because they look so much alike!
No need to worry about that here – you can see the veggies without it being weird. I think it's delicious!
Of course the meal wouldn't be complete without fries and a shake!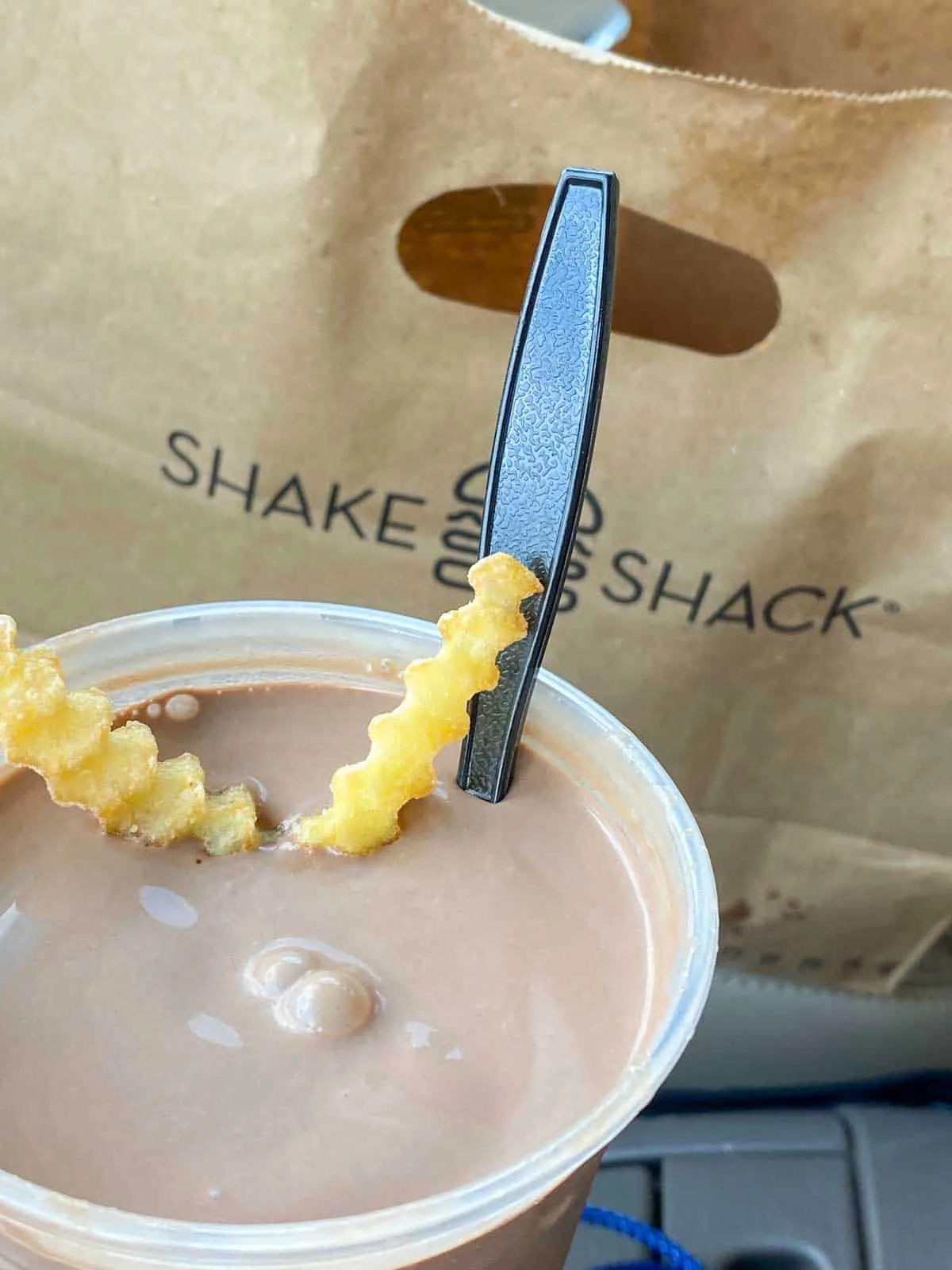 Their fries are vegan-friendly (though may share prep stations) and they do have vegan shakes out on their menu also (but pictured is a regular chocolate shake).
Note this new veggie burger is different from their previous vegetarian option the Shroom Burger, which is still available on their standard menu (and not available to make vegan).
Have you tried the new Shake Shack veggie burger yet? Let me know what you think!