This post contains affiliate links, which means I may receive a small commission if you make a purchase after clicking on my links. All opinions are my own.
Our review of the deliciously flavored sea moss gels from the Transformation Factory!
Ready to buy and don't need to see the review? My readers can use the coupon code TRIALANDEATER at checkout on seamosstransformation.com to get 10% off your order!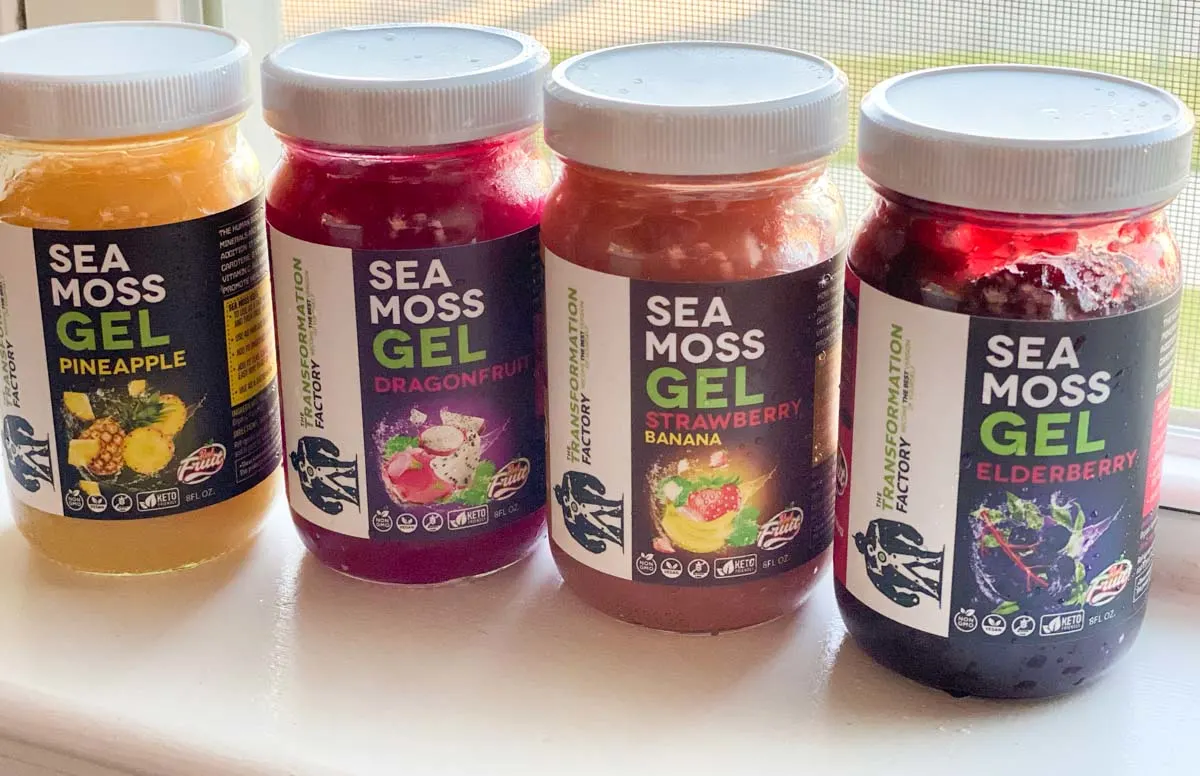 About Sea Moss Gel
When I first heard about sea moss gel I honestly didn't know what to think. It sounds weird, right? Gel made of literal sea moss. But then I read about the benefits!
Sea moss is a whole food superfood that contains 92 of the 102 trace minerals found in the body.
Because of these vitamins and minerals, some benefits are that it can improve blood sugar control, help grow strong and healthy hair, and boost immunity!
The Transformation Factory company uses "wildcrafted" sea moss or "Irish" sea moss which means it is harvested from its natural environment in unpolluted waters, without any chemical fertilizers or pesticides.
This company was also on Shark Tank, and accepted a deal with two of the sharks!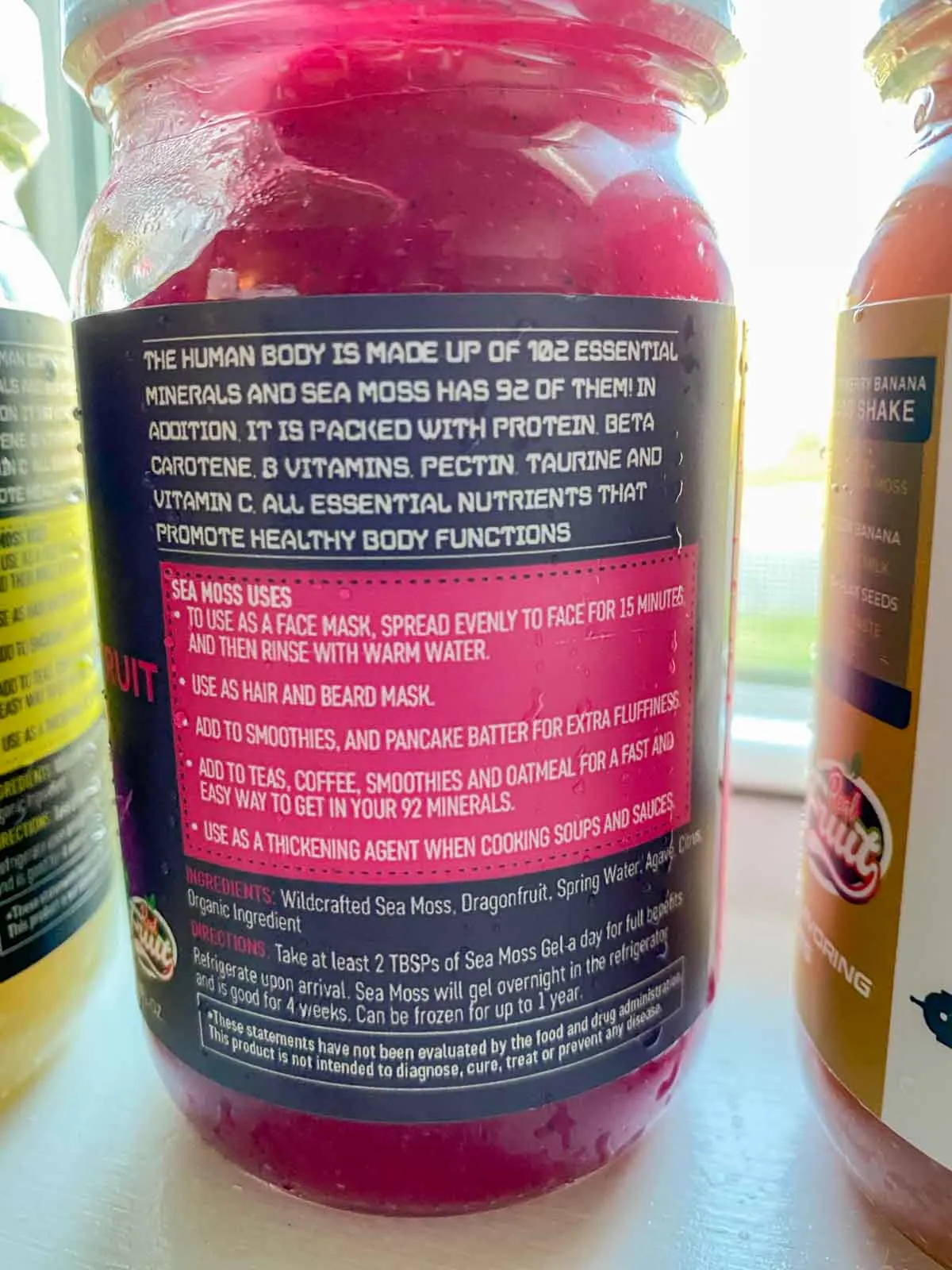 The Flavors
The fact that Transformation Factory had made so many delicious fruity flavors is what sold me on trying this product in the first place!
Deciding which flavors to try first was difficult, because they all look so good! I went with Elderberry, Pineapple, Dragonfruit and Strawberry Banana to start with.
They also have Raw (unflavored) sea moss gel, Strawberry, Mango, Goji berry, and Soursop (a fruit that I haven't tried before!). I hope to try them all soon.
In addition to the gels, they also sell capsules if you'd rather take the nutrients in vitamin form!
Each flavor also has some extra unique benefits based on the main fruit used.
All the products are organic, vegan, keto friendly (no sugar!), and gluten-free. The fruit flavors all have an extra sweetness added with agave.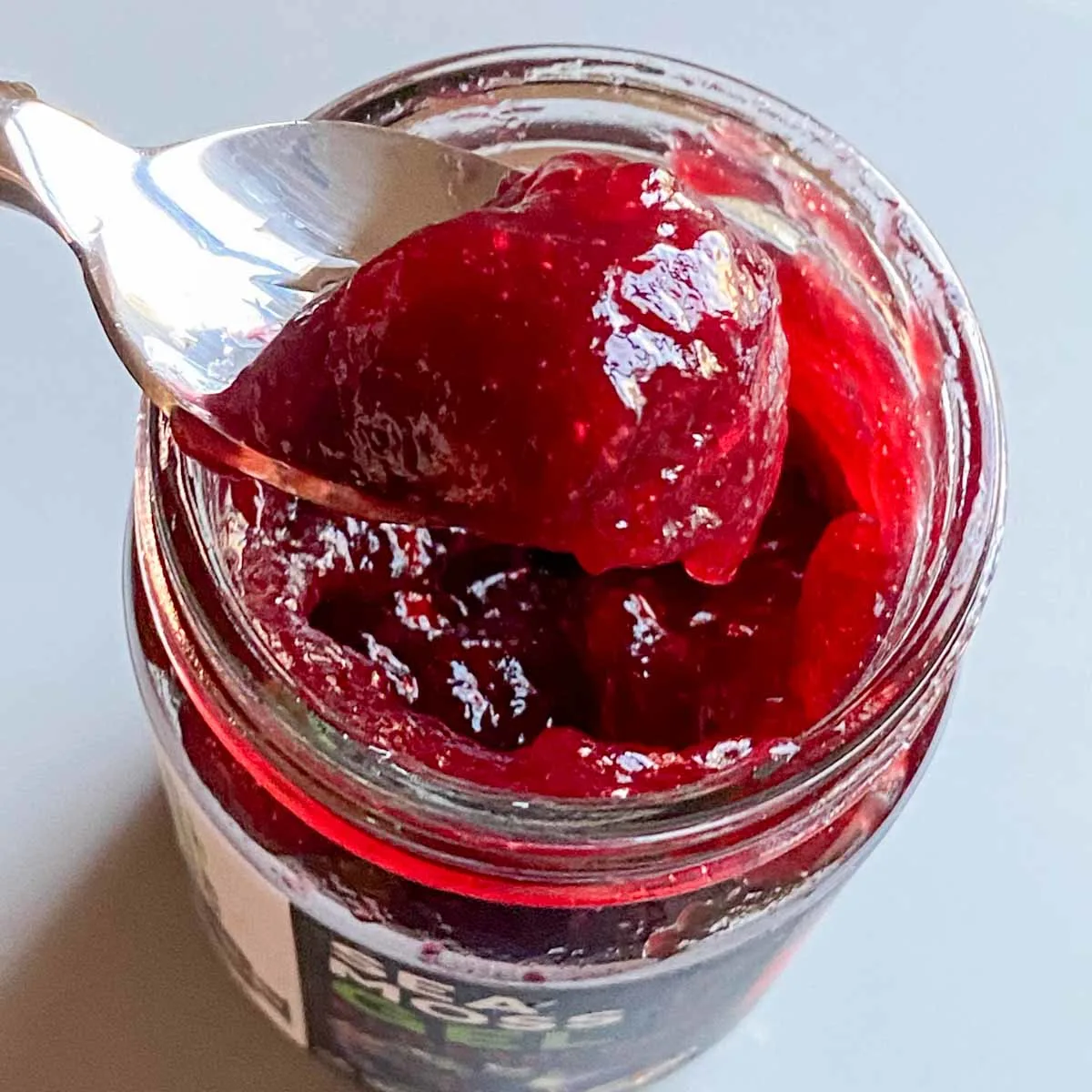 Review Summary
The flavors that I've tried are seriously all so good! You keep it refrigerated, so the texture is just like jelly.
There are so many things you can make with sea moss gel, even beyond eating it – you can also use it as a face or hair mask.
One of my favorite ways to eat them is literally just by the spoonful.
The pineapple is my current favorite. As I'm eating it right now and it's almost quitting time on a hot summer day, I'm thinking it would be delicious to add to a tropical cocktail or mocktail.
I tried the strawberry banana on toast, which is also pretty good – strawberry plain would probably be even better, since that is a normal flavor of jelly.
Some other recipes you can use these in are smoothies, oatmeal, pancakes and dessert.
The unflavored would be the most versatile as you can add that undetected in many dishes – they even have a recipe to use it in chocolate cake!
I can't wait to try some of their recommended recipes on their website (seamosstransformation.com). Remember to use promo code TRIALANDEATER to save 10%
Which flavors will you try first??