My trip to Boston this October was mostly about food – and visiting my cousin. 🙂 While it was a quick weekend trip, we sure ate a lot!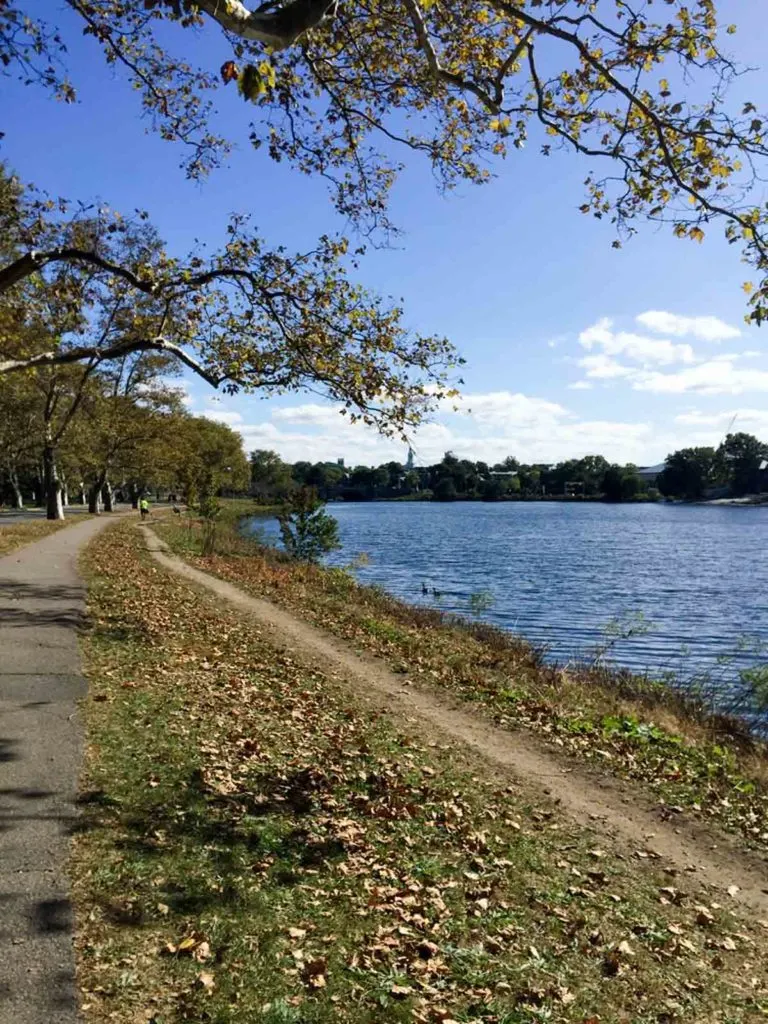 We didn't get to take any tours this trip, but I have before – and generally they are my favorite way to see a city. Especially if you've never visited before!
Water tours, bus tours, walking tours, any kind of tour. My top recommendation is a Boston Harbor tour, as well as a hop-on hop-off bus tour for seeing downtown.
But, on to my recap.
As soon as I arrive in Boston and got off the Subway, a sign catches my eye.
(Shout out to Central Square Florist. If you're passing by Central Station, be sure to check the sign each day for your name!)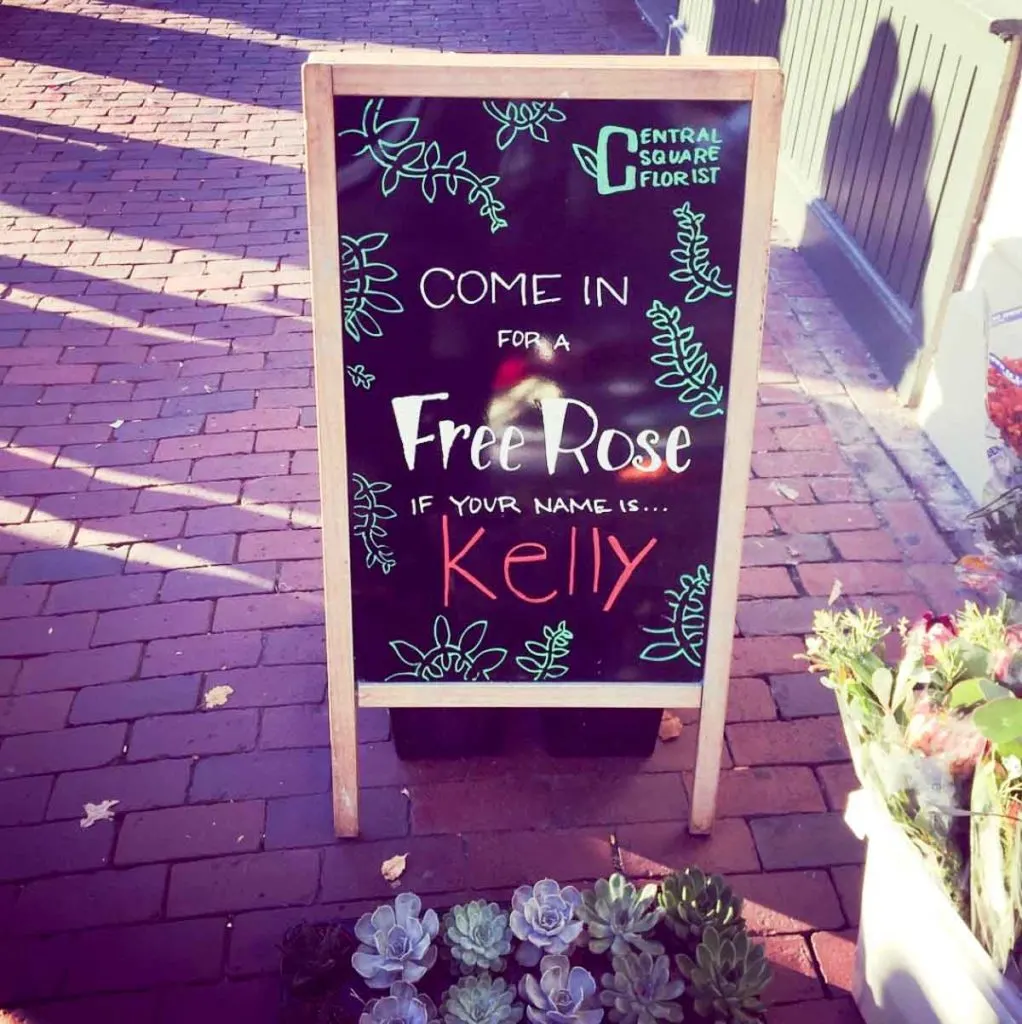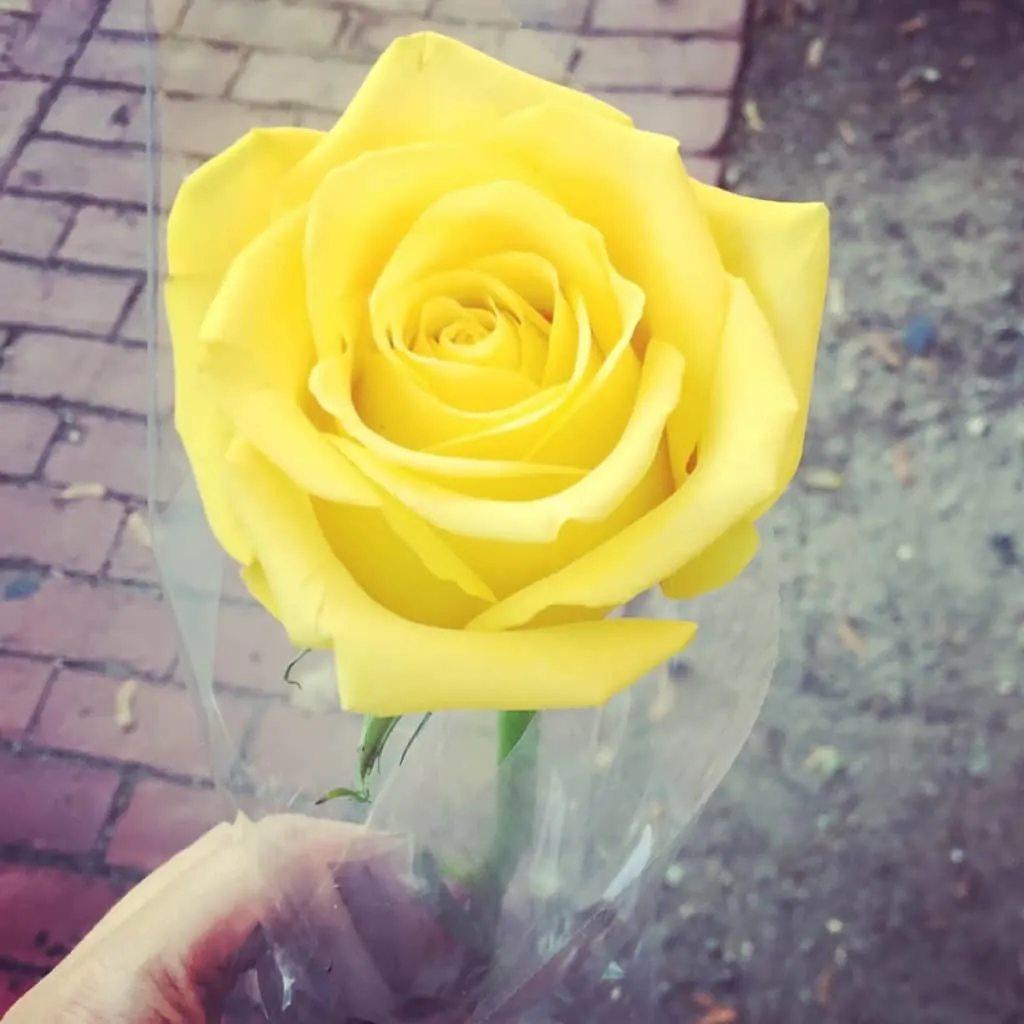 After I got my free rose, we headed to our first dinner at Highland Kitchen. This place is great for vegetarians! I highly recommend the Buffalo Brussels Sprouts (pictured).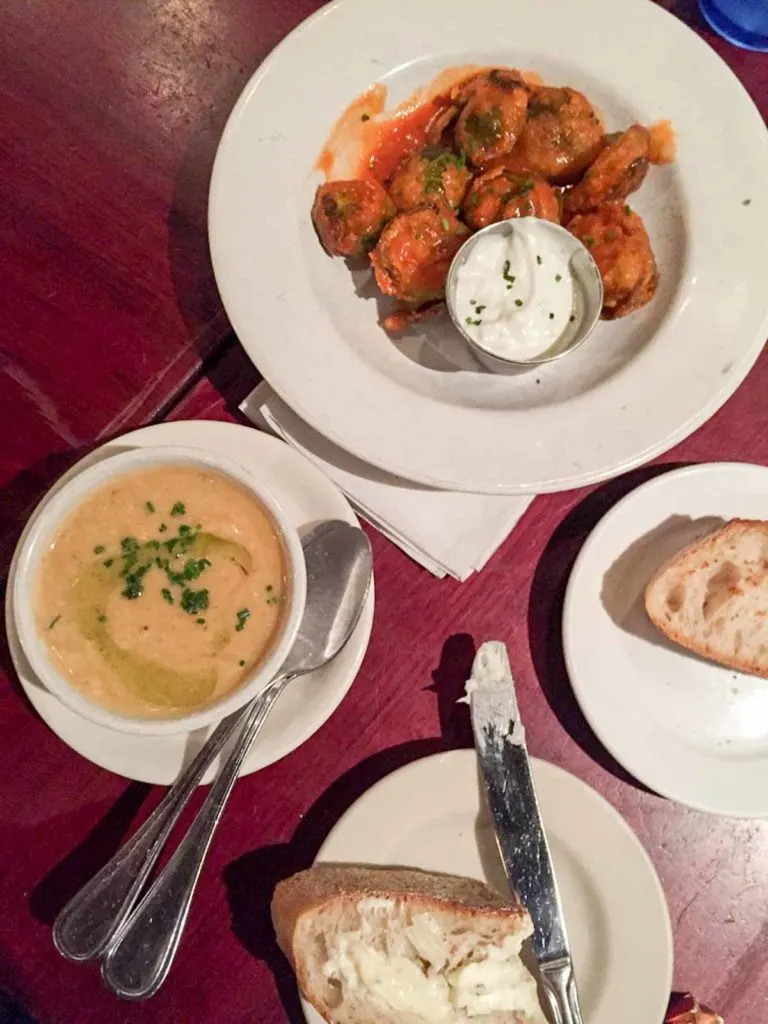 Then, we headed for our first truly Instagram-worthy spot – a "Freak Frappe" at Boston Burger for dessert. S'mores flavor, obviously.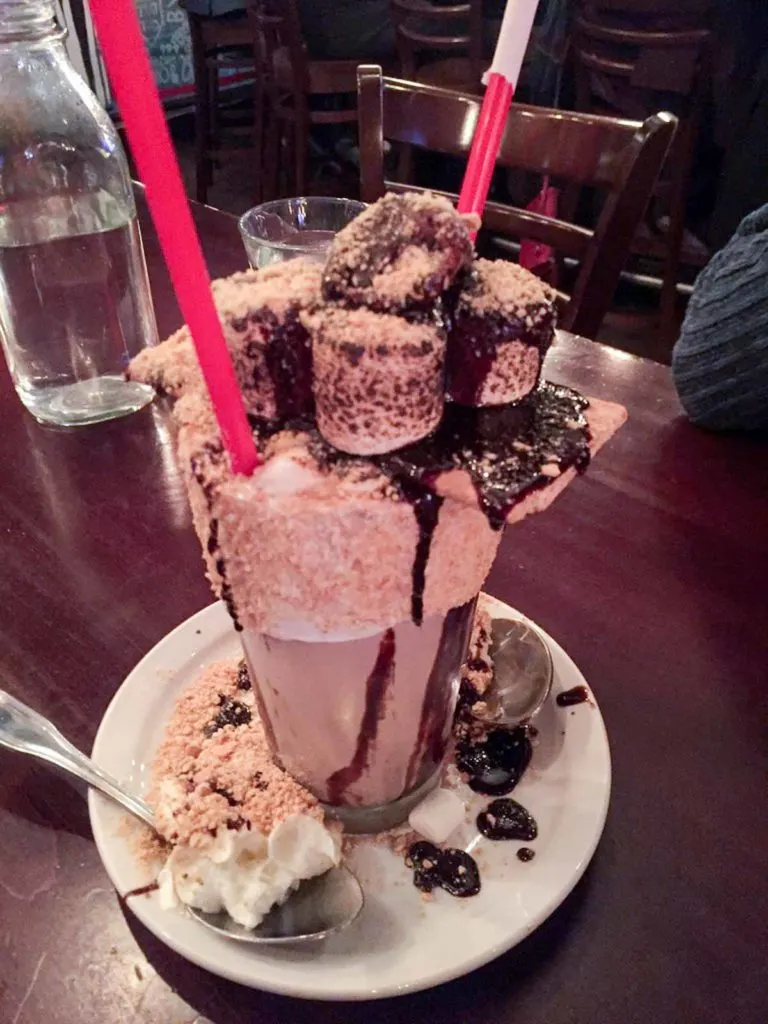 Friday in Cambridge
Another shout out for dessert – I know Boston loves their Dunkin Donuts, but we have those in NC too and they just aren't my favorite (I prefer Krispy Kreme!). BUT I had the BEST donuts of my life at Union Square Donuts.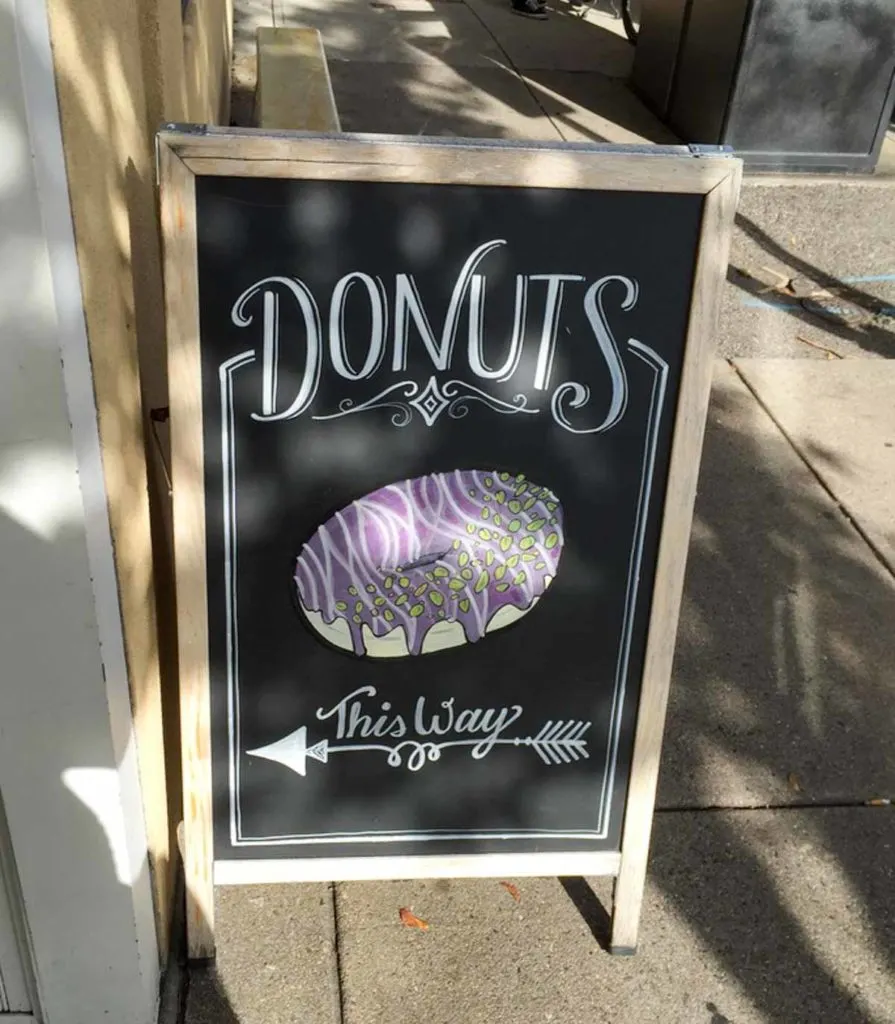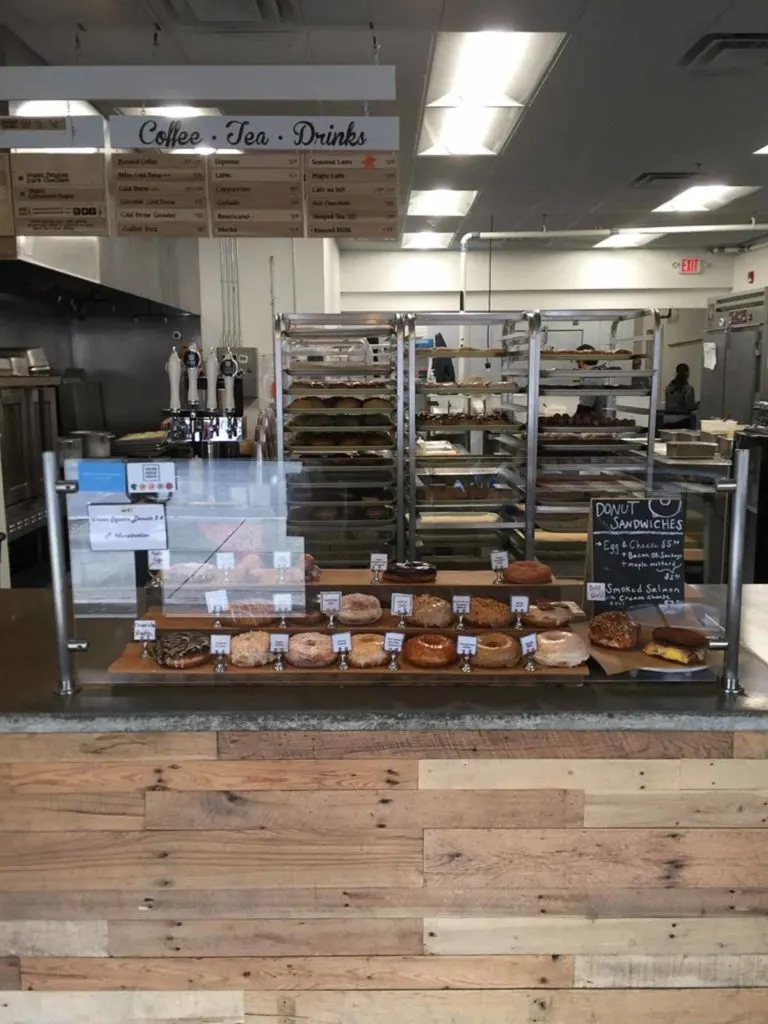 The first day I tried a Salted Bourbon Caramel and Vegan Chocolate – I loved it so much I went back the next day for another caramel. Usually I prefer my donuts piping hot (and these were not) but they were still delicious. They have different flavors each day but also feature rotating vegan flavors if that's your thing. (Also pictured are glazed donut holes – my cousins favorite.)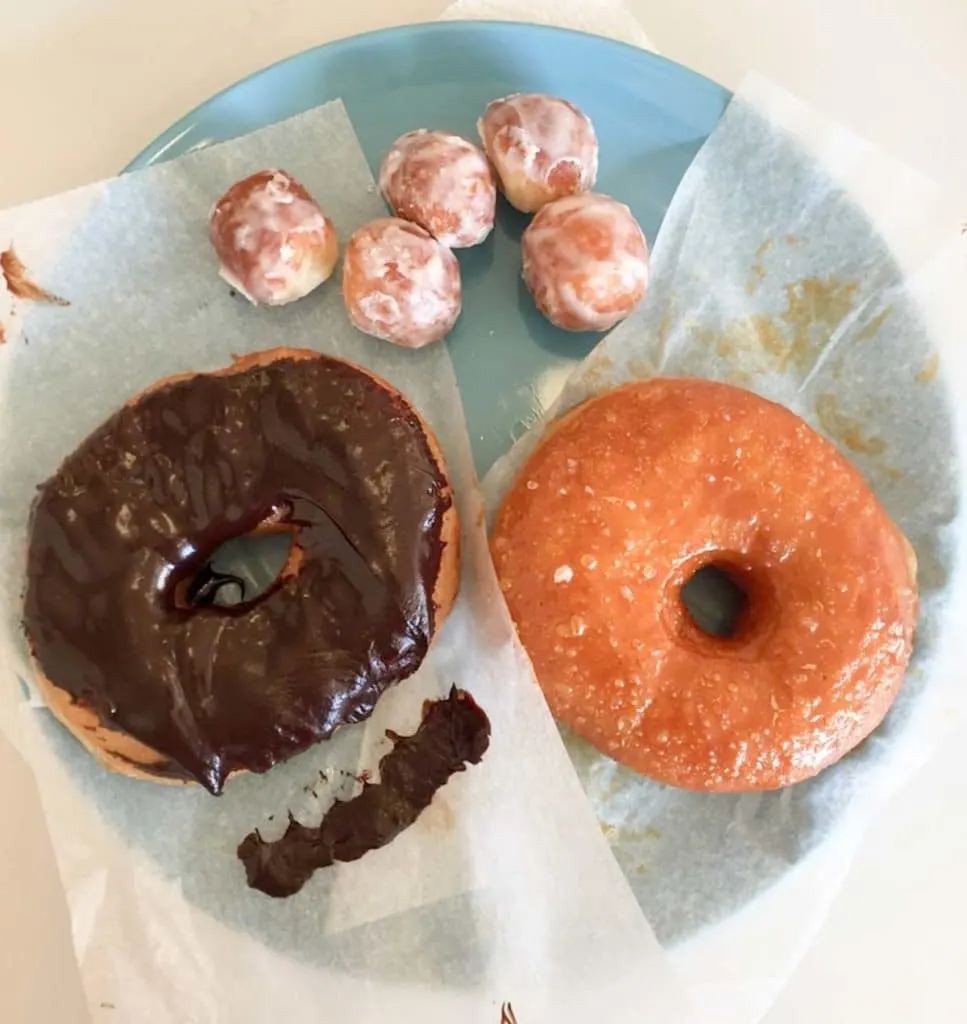 Lunch at Shabu Chinese (right next to Union Square Donuts) – This is the first time I ever ordered a make-your-own hot pot and didn't know what to do – the server helped me every step of the way.
Yard House – this is a chain but they sell yards (well they call them half-yards) of beer. Be careful what you're getting into!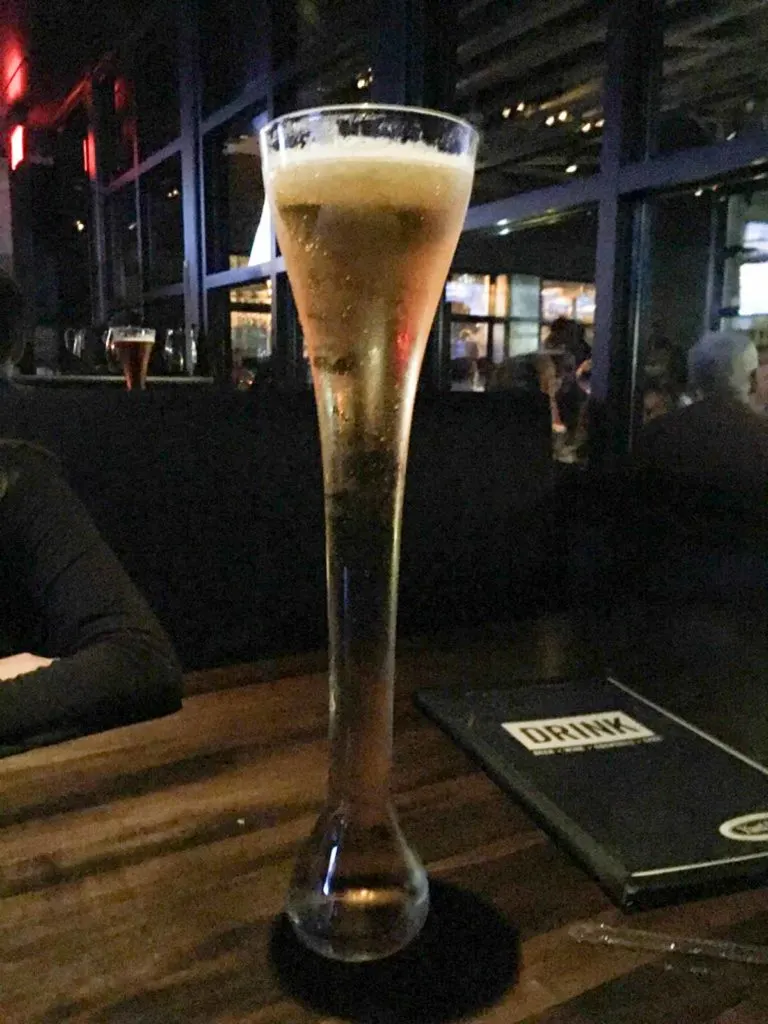 Central Bottle – not a far walk from Toscanini's (below) and they have wine and cheese sampling on Thursday and Fridays. Perfect place to shop if you're planning a pasta dinner party since they also sell pasta, bread and a variety of cheeses.
Toscanini's Ice Cream – they let you sample as many as you want as long as there's no line. There was a rush of people that came in behind me so I tried 3 different chocolate flavors and settled on cookies and cream ice cream sandwich – on a brioche bun topped with hot fudge! After I ordered the employee said that was the best deal in the place ($3.74 at the time)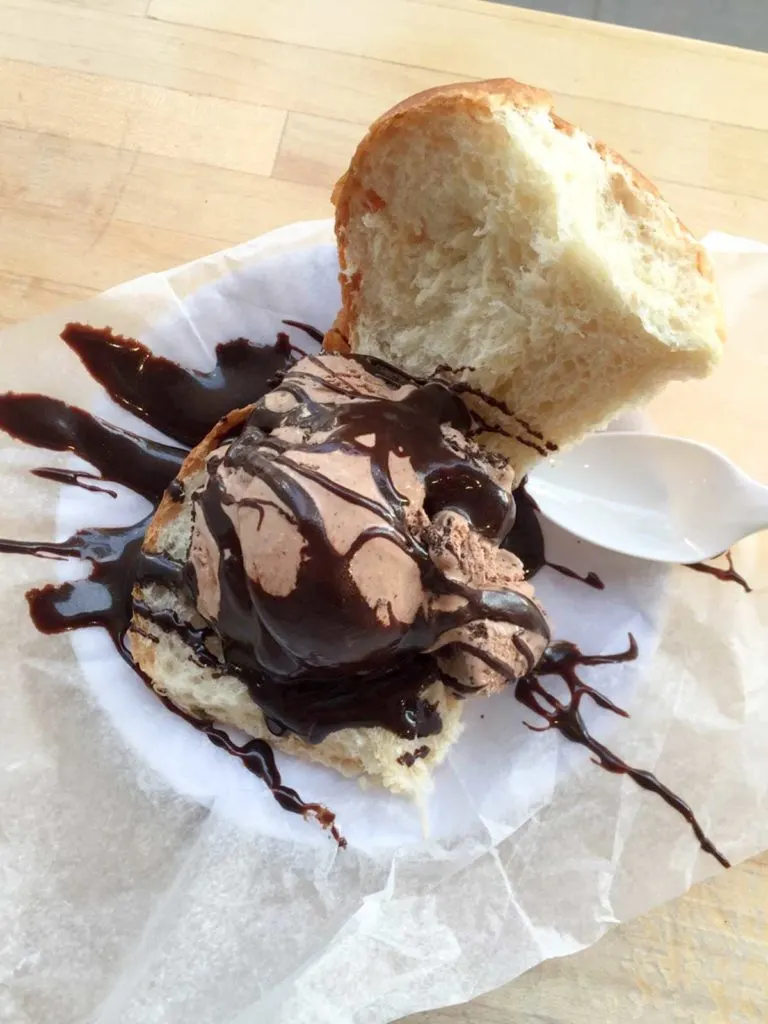 Saturday in Little Italy:
We had dinner at Cantina Italina. There are so many Italian places to choose from it was hard to narrow it down. Not as many vegetarian options here though (a lot of seafood though for you pescatarians). Keep in mind many places in Little Italy are cash-only (though this place accepted cards).
Mike's Pastry – we originally were thinking we'd get cannoli's from here AND Modern Pastry, which Mike's rival that's right down the street. But both of these places are PACKED and we only felt like waiting through one line, so I can't compare. (This place is cash-only).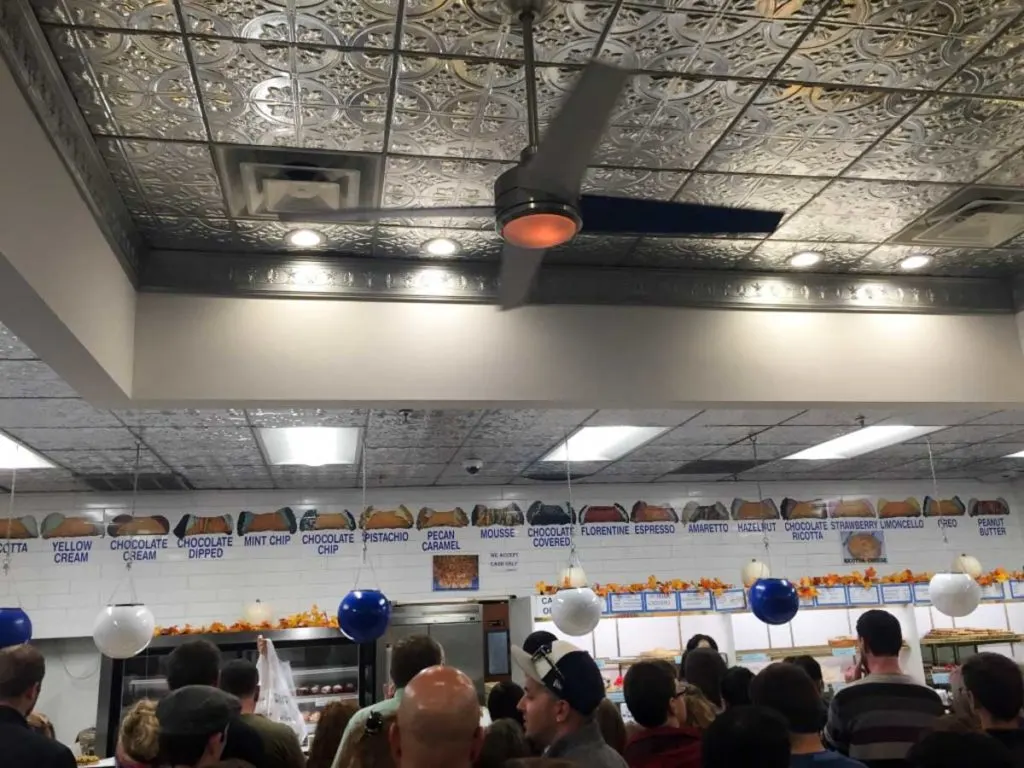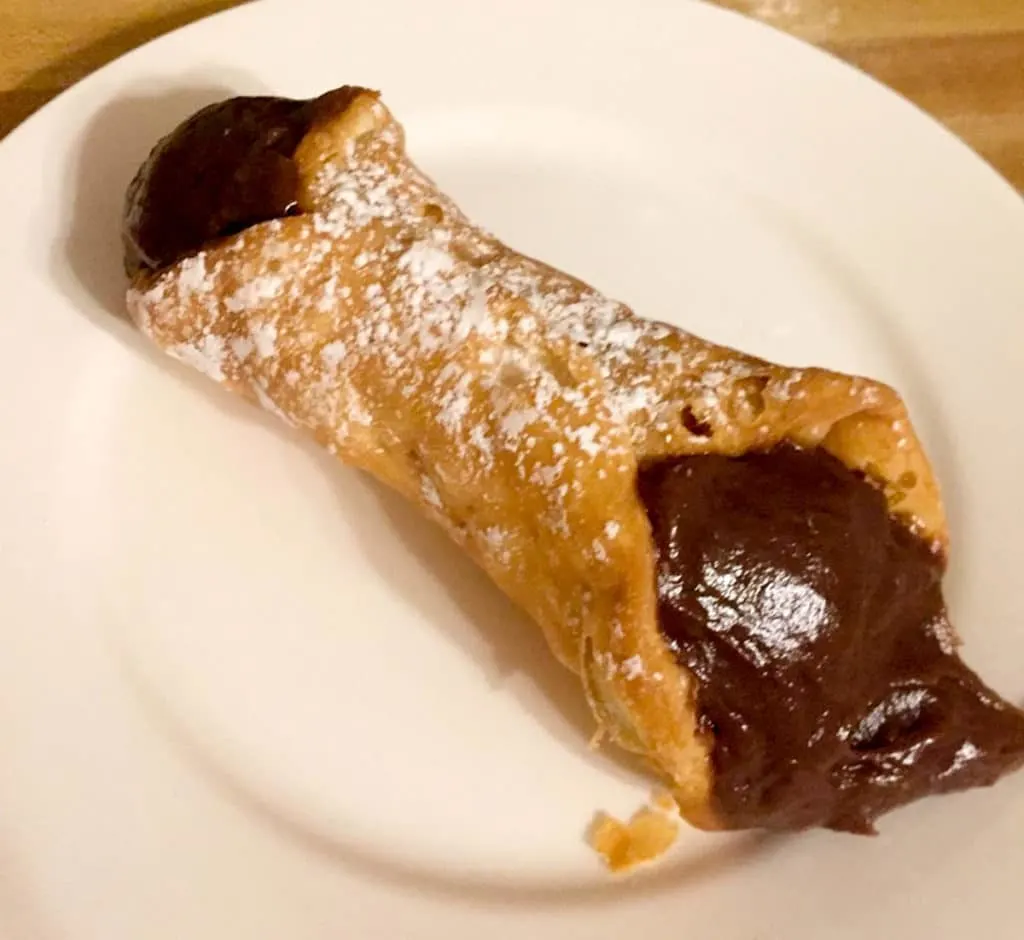 Sunday in Sommerville
Cafe Luna. Brunch is my favorite, and this place was rated highly on Yelp as a good spot for vegetarians. The entire menu looked delicious, it was so hard to choose because I wanted everything! Once I discovered you could get a half order of french toast, I decided to get both sweet and savory. – Nutella and banana french toast + vegetarian breakfast sandwich.
This is a very small place, so best if you have reservations or have a little time to wait.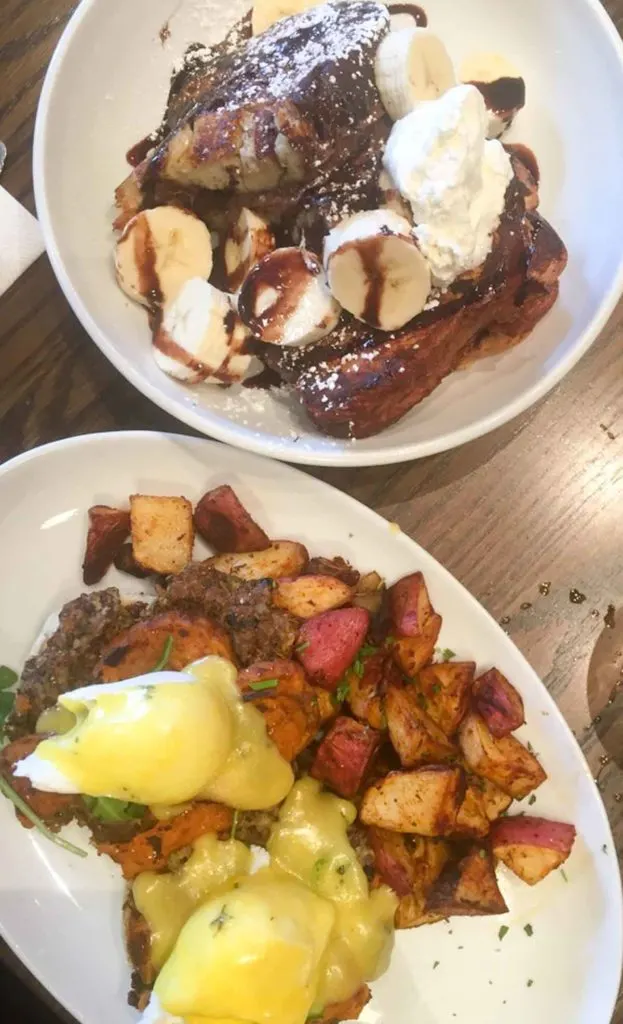 Life Alive – amazing! Again, I wanted everything. I think this place is always busy, seating was very hard to come by even though we went for an early dinner. I was disappointed that their special drink of the day with medicinal mushrooms was sold out but I could see myself eating here every day. A "half plate" order will still be very filling (and/or allow you to have room for a smoothie).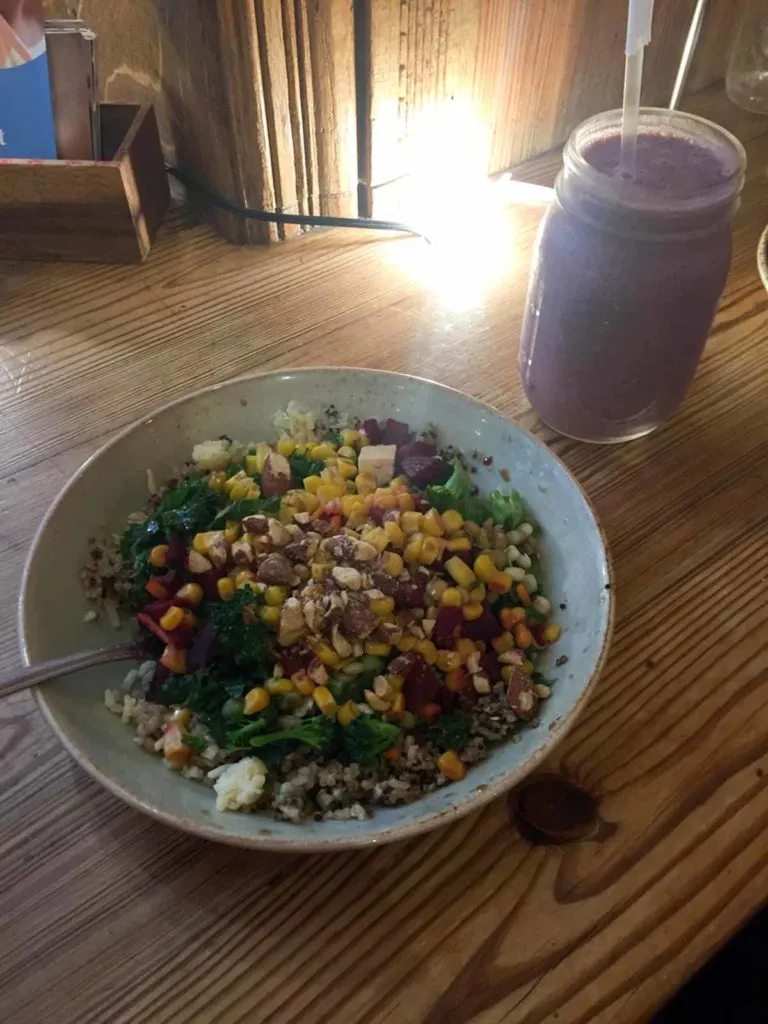 Monday morning in Downtown Boston
Flour. My last morning, it was tempting to just hit the Dunkin' Donuts. But I decided to look up what was within a short walk from South Station, and Flour came up.
I ordered a Caulilfower Sandwich (order half unless you're starving!). Yelp suggests that this place is famous for their sticky bun, so of course I had to order that. I decided to ask what the best item besides the sticky bun was and the girl suggested the cinnamon bun, which I actually liked even better than the sticky bun!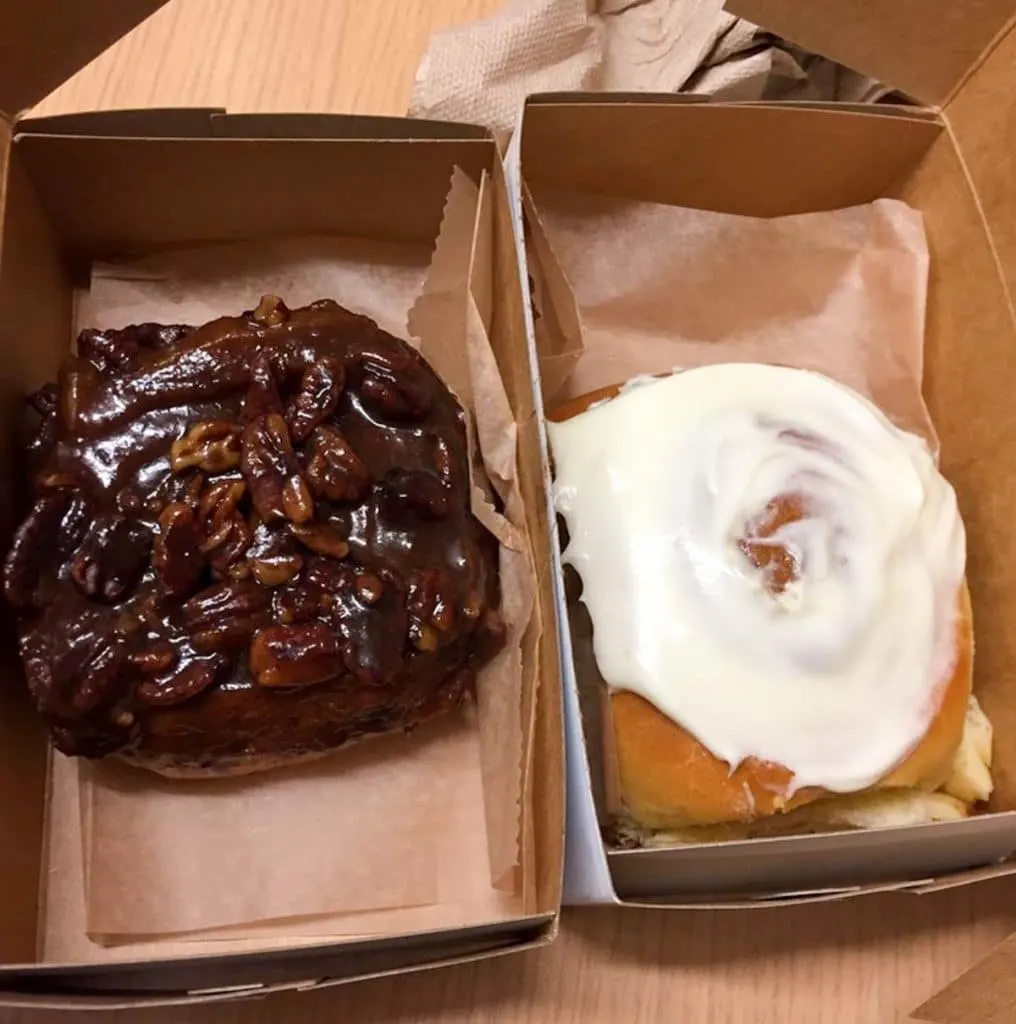 One final shout-out to my cousin Sam for letting me visit her and seeing her at her new job at Work Bar (which is a pretty awesome co-working spot!).