This post contains affiliate links, which means I may receive a small commission if you make a purchase after clicking on my links. All opinions are my own.
Freshly just released their "Purely Plant" meal options, their first meals suitable for vegetarians and vegans! All of their meals are also certified gluten-free.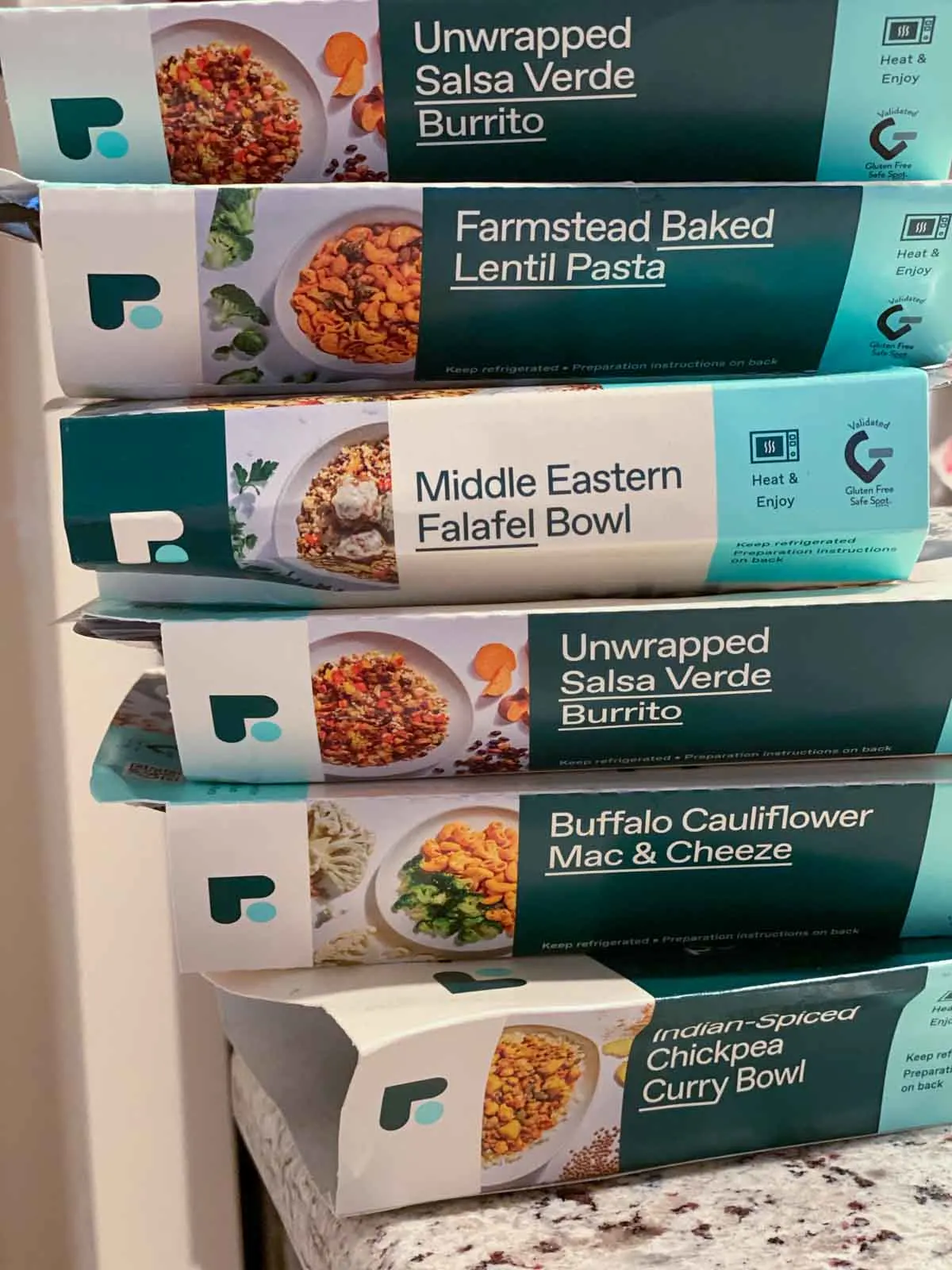 You know I'm always on the hunt for the best vegetarian and vegan meal delivery services. So when Freshly reached out and asked if I wanted to try their new plant-based menu, I was all for it.
Freshly is different in that they are fully-prepared meals that are refrigerated, and then all you need to do is heat up when you are ready to eat. Kind of like TV dinners but with much more creative recipes!
I received 5 different types of meals – though I think they are continuing to update and change their menu, so the "Purely Plant" options available might look different when you read this.
The five meals I received were: Unwrapped Salsa Verde Burrito Bowl, Farmstead Baked Lentil Pasta, Middle Eastern Falafel Bowl, Buffalo Cauliflower Mac & Cheeze, and Indian-Spiced Chickpea Curry Bowl.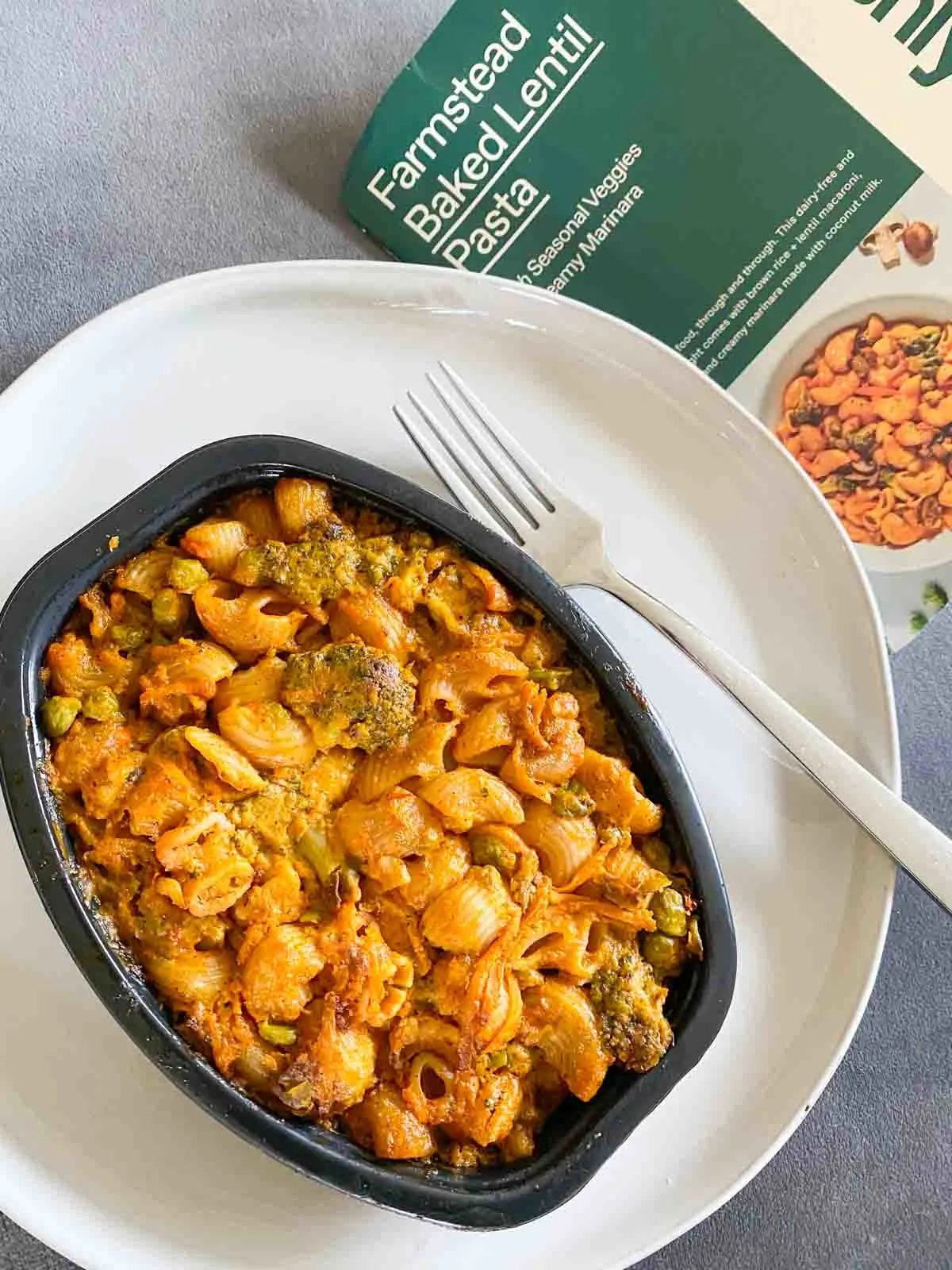 My favorite meal is probably the Indian-spiced curry bowl. I'm a big fan of Indian food and the texture of all the ingredients included were suitable for a meal that was reheated.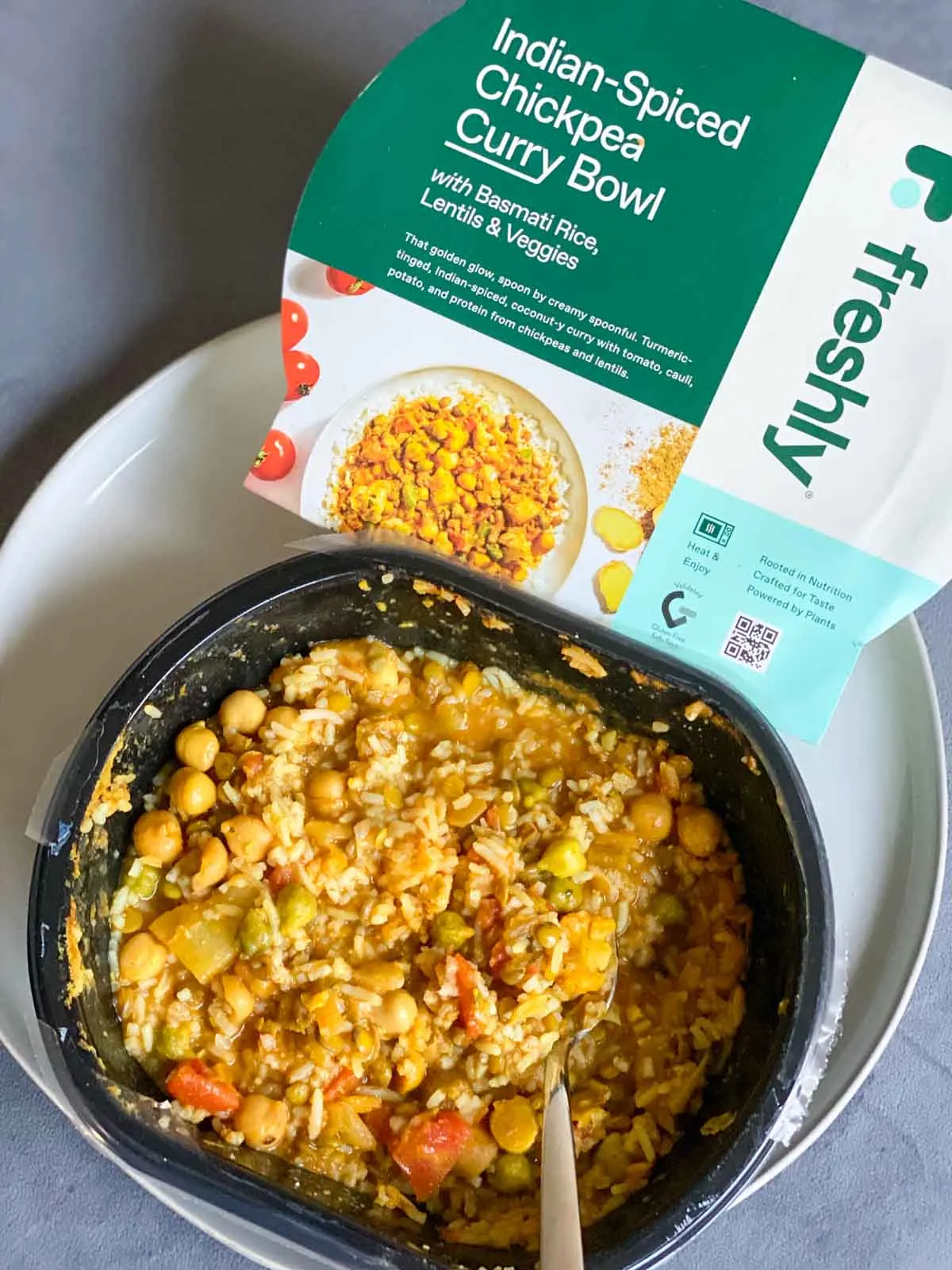 The unwrapped burrito bowl was also pretty good and had decent flavor with the vegetables and beans.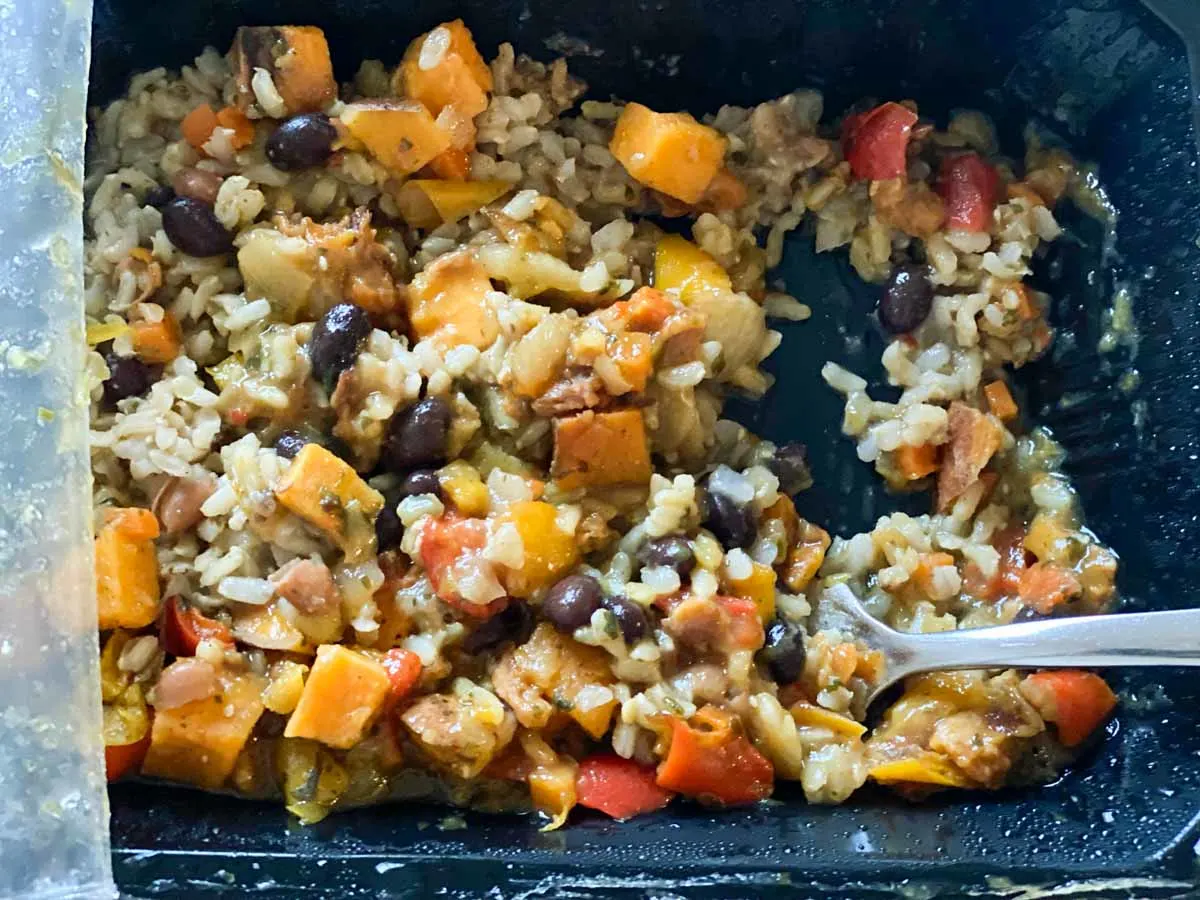 In my opinion, pasta meals are very difficult to make appealing in prepared foods. The pasta tends to get soggy and there is not a lot of texture, which unfortunately is what I found to be the case with the mac and "cheese" and the lentil pasta.
Broccoli is included in both of these dishes which does help the texture a bit – probably moreso with the mac and cheeze because they are separated in the container and you can mix in when you are ready to eat.
Both were still pretty good taste-wise and I ate the whole meal, but if you have a thing with "mushy" foods then these probably aren't for you.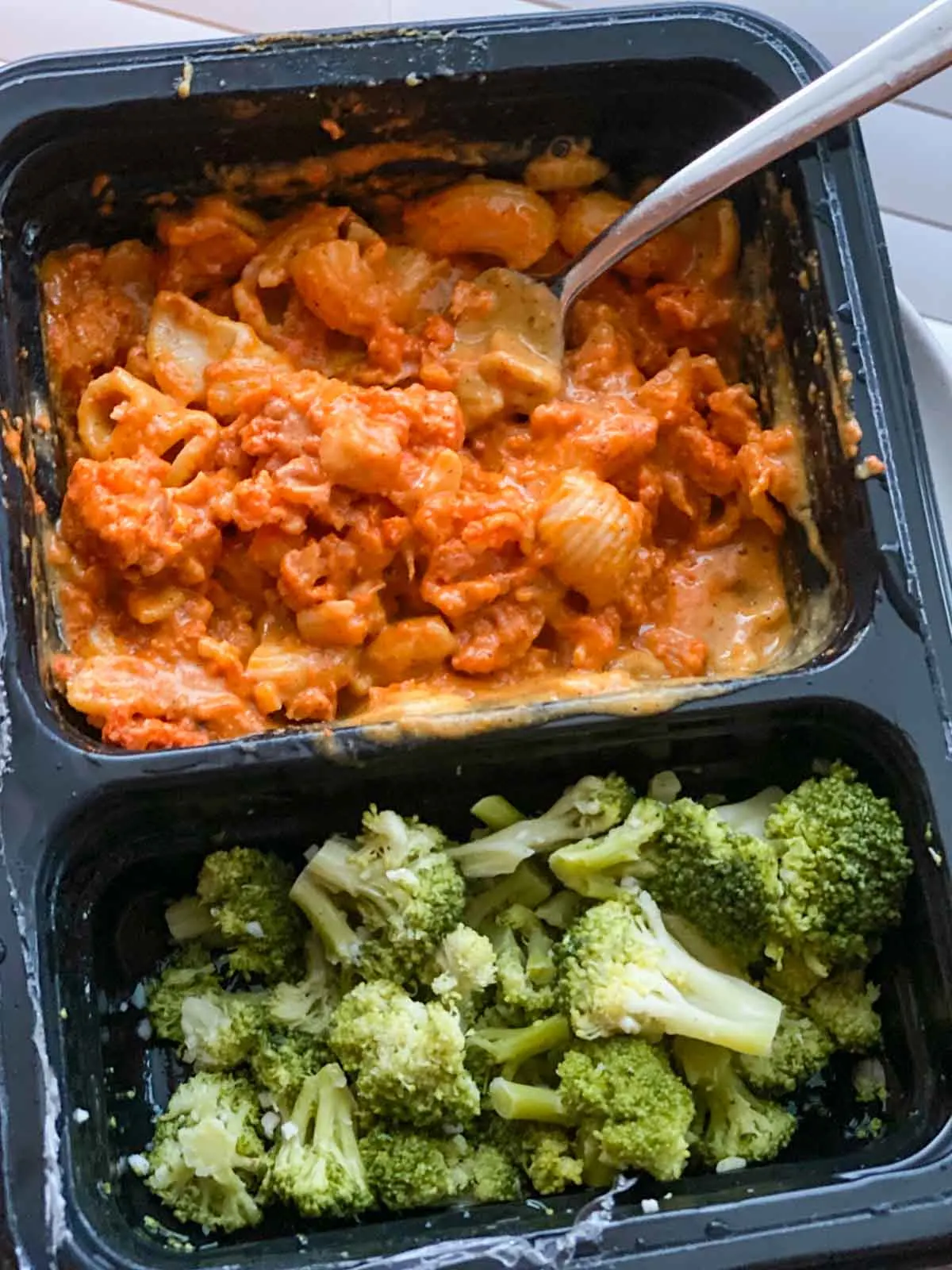 That brings up another point, about how filling these Freshly meals are. With many prepared meal services I have a hard time filling up on just one serving, but with all these meals I was satisfied.
Price
The price ranges from $11.79 per meal to $8.99 per meal, depending on how many you order (you can get between 4 and 12 meals per week). Shipping is not included, though with our link and code LAUNCH15 you can get $15 off each of your first 4 weeks.
Since this is a weekly plan, and since there are not as many plant-based options, this may only work for people who share a household with meat eaters, or don't mind some repetition in the weeks they order.
Hopefully they will continue to expand the meat-free menu!
Review Summary
I love that Freshly has now joined the club to introduce options for those of us who need meatless meal options!
These would be a good option for people who don't have time or don't want to cook lunch or dinner and still want reasonably-fresh food. Each meal just takes a few minutes to heat up in the microwave (though I imagine the pasta dishes might fare better in the oven after being moved to another dish).
I'm looking forward to seeing what Freshly releases next on their Purely Plant menu – in the meantime, let me know what you'll try first!