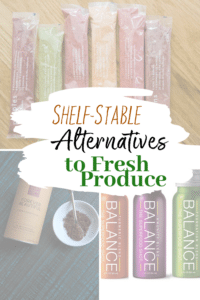 No Fresh Produce? Here are Some Alternatives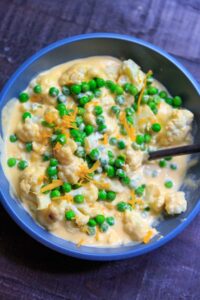 Easy Cheesy Cauliflower and Peas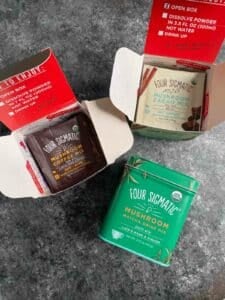 Four Sigmatic Mushroom Coffee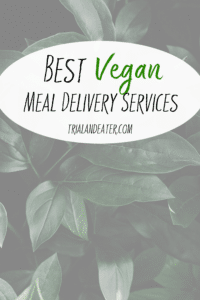 Best Vegan (+Dairy-Free) Meal Delivery Options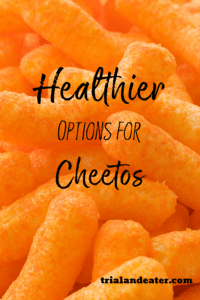 Healthier Alternatives to Cheetos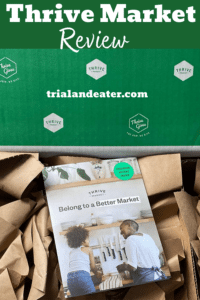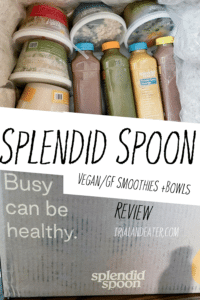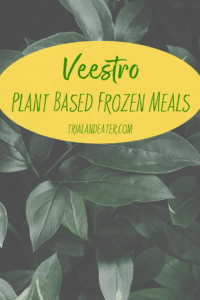 Veestro Plant Based Meal Delivery Review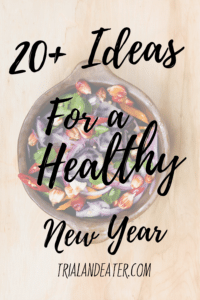 20+ Ideas To Help You Be Healthier in 2020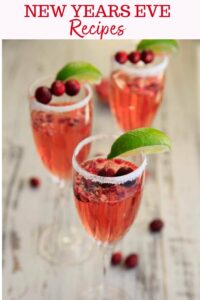 New Years Eve and Day Recipes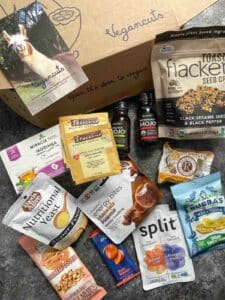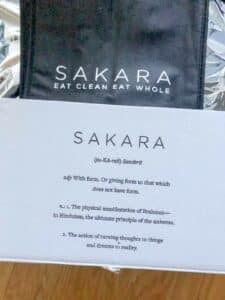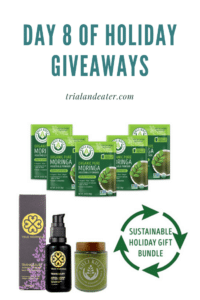 Day 8 of December Giveaways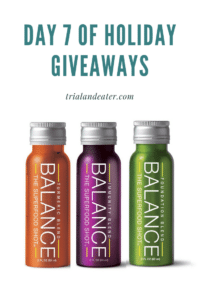 Day 7 of December Giveaways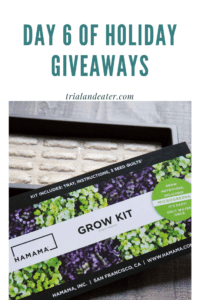 Day 6 of December Giveaways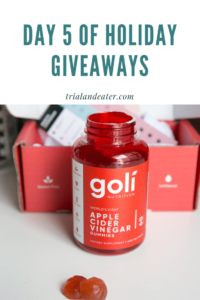 Day 5 of December Giveaways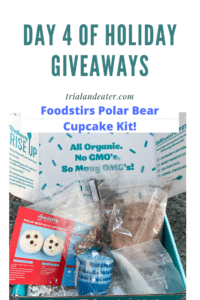 Day 4 of December Giveaways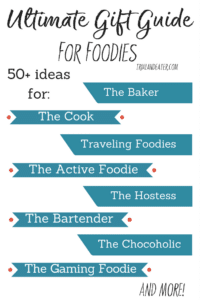 2019 Holiday Gift Guide for Foodies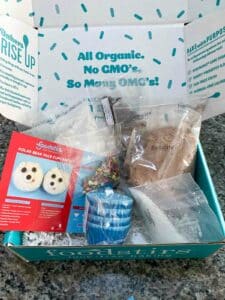 Foodstirs Baking Mixes Review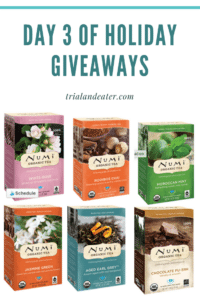 Day 3 of December Giveaways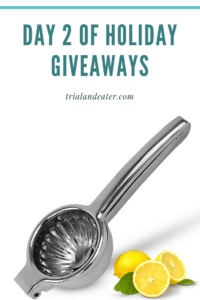 Day 2 of December Giveaways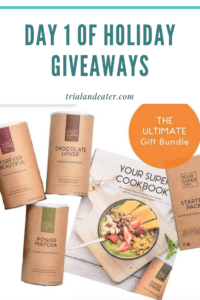 Day 1 of December Giveaways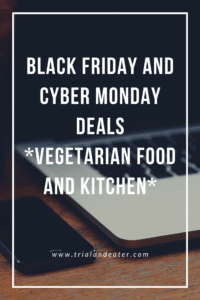 Black Friday and Cyber Week Deals (Vegetarian Food + Kitchen) 2019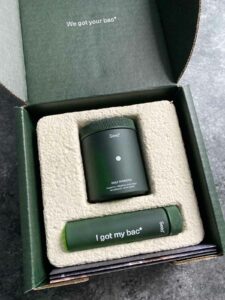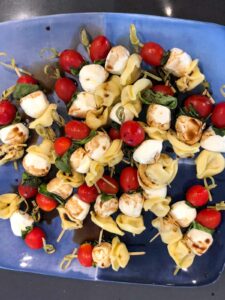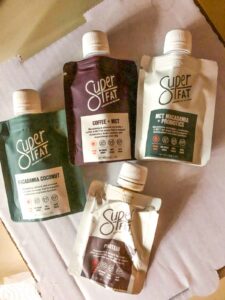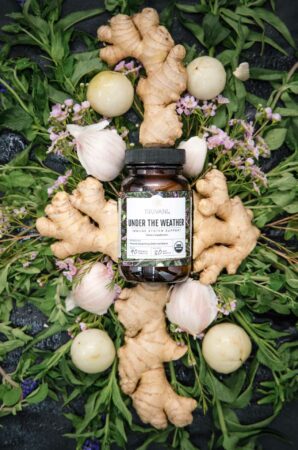 Truvani Products Review (Food Babe Company)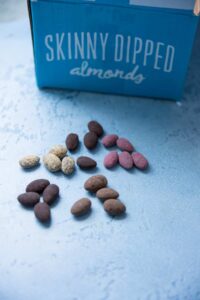 Skinny Dipped Almonds Review and Discount Code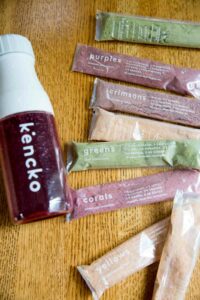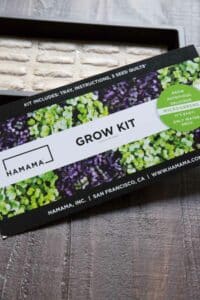 Hamama Microgreens Kit Review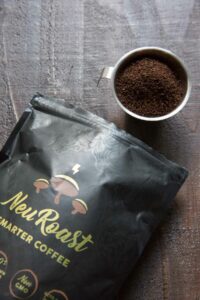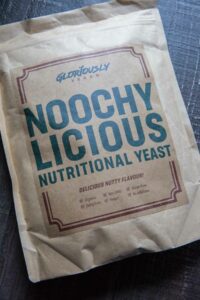 Noochy Licious Nutritional Yeast Review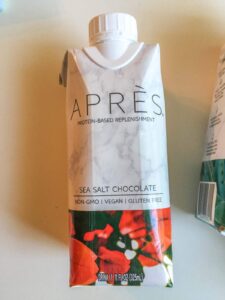 Drink Apres Protein Review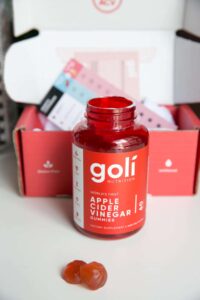 Goli Nutrition Review (Vegan ACV Gummies)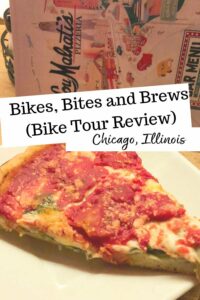 Bobby's Bike Hike Chicago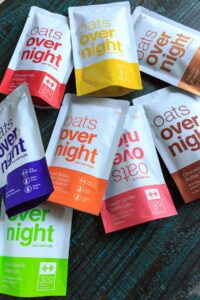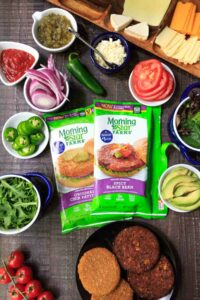 Make Your Own Vegetarian Burger Bar with MorningStar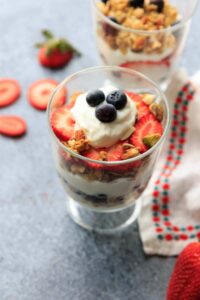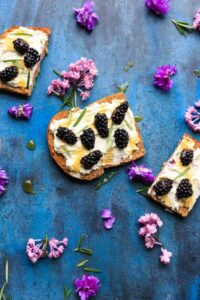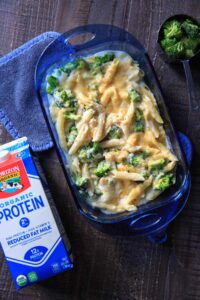 White Sauce Broccoli Pasta Bake with Horizon Organic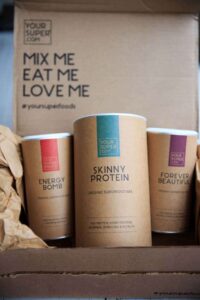 YourSuper.com (Your Super Foods) Review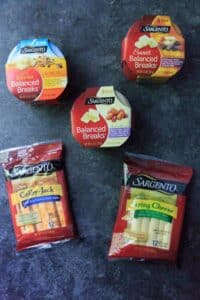 Traveling with Sargento Snacks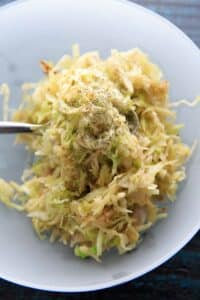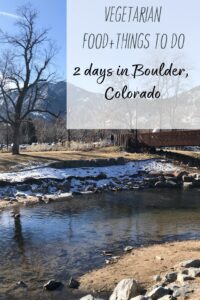 2 Days in Boulder, Colorado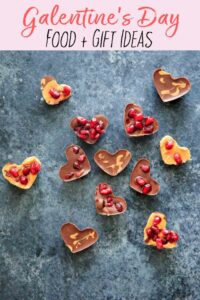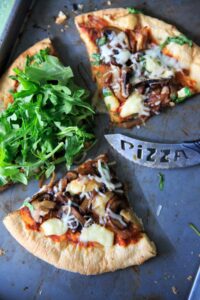 Arugula, Brie, and Caramelized Onion Pizza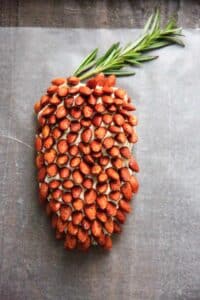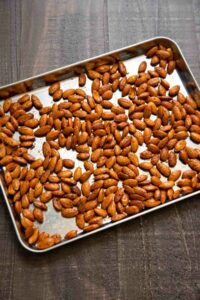 Honey Cinnamon Roasted Almonds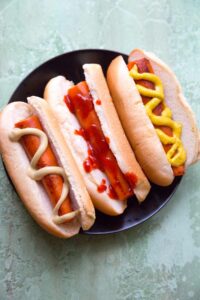 Make-Ahead Carrot Not-Dogs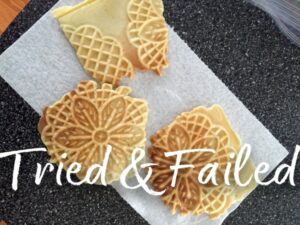 Food Fail Friday, Episode 6 (Holiday Edition!)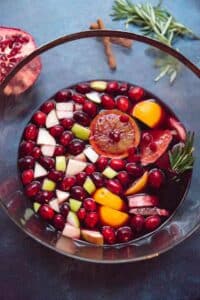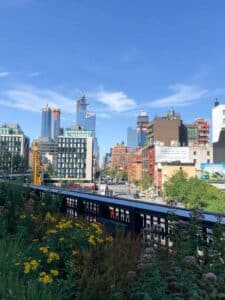 A Weekend in New York City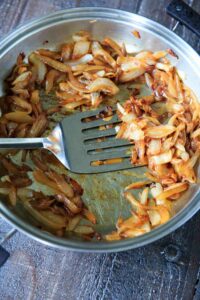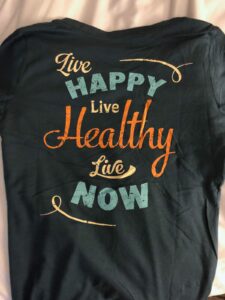 NOW foods 50th anniversary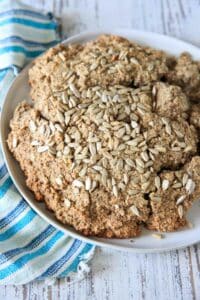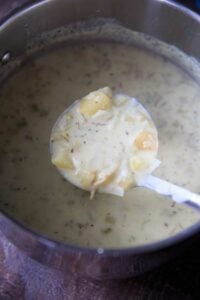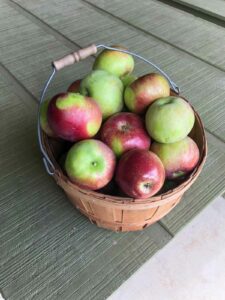 Apple Picking + Recipes to Use a Lot of Apples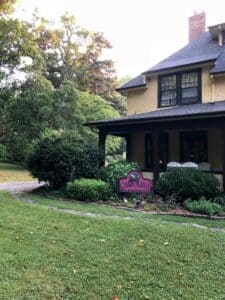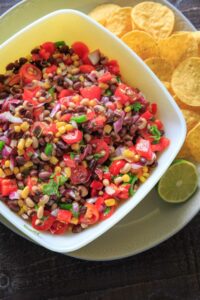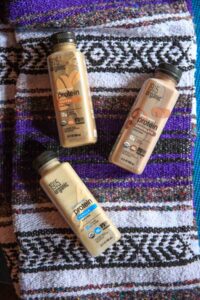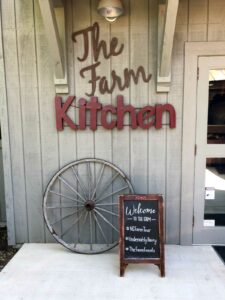 Visit to The Farm in Candler, NC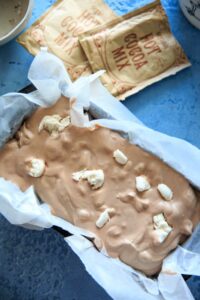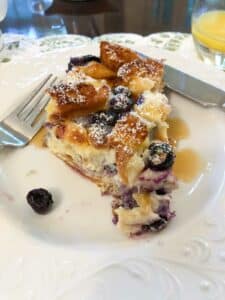 Overnight Blueberry Cheesecake French Toast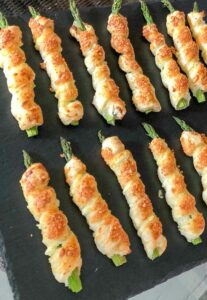 Asparagus Puff Pastry Cigars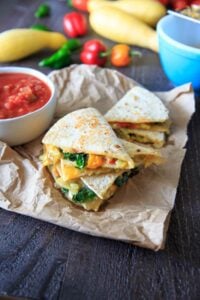 Farmers Market Vegetable Quesadillas (Squash, Peppers and Spinach)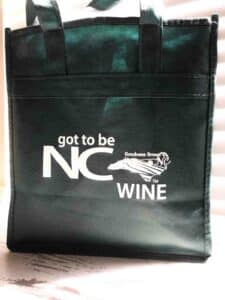 North Carolina Wine Month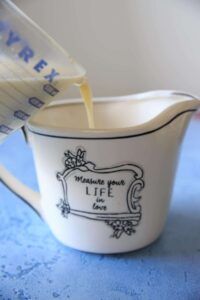 Homemade Sweetened Condensed Milk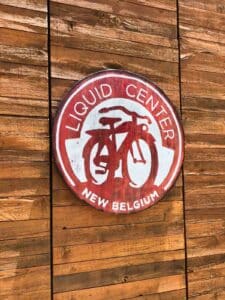 New Belgium Asheville Brewery Tour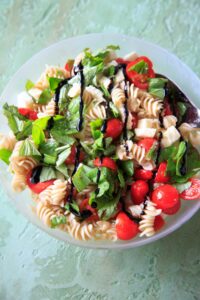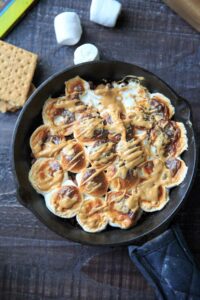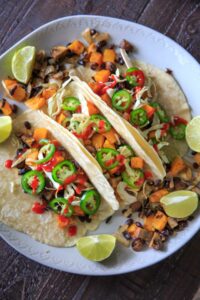 Sheet Pan Squash and Mushroom Tacos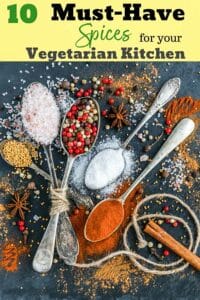 Must-Have Spices for Vegetarian & Vegan Cooking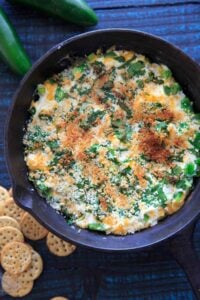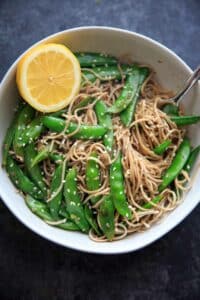 Lemony Sugar Snap Peas with Soba Noodles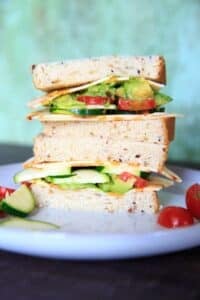 Summer Party Cheese Platter + Zucchini Sandwich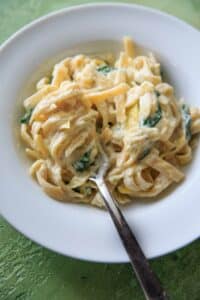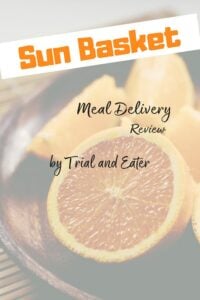 Sun Basket Delivery Review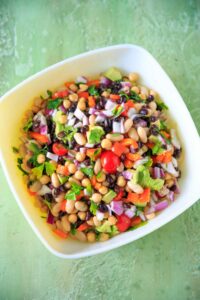 Three Bean Salad with Avocado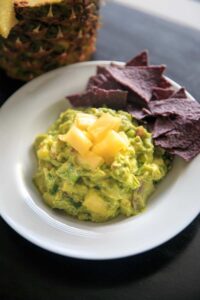 Pineapple Jalapeño Guacamole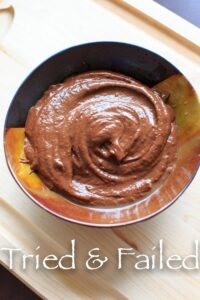 Food Fail Friday, Episode #5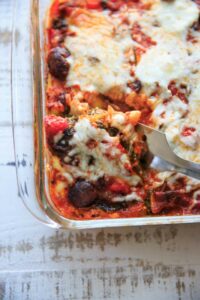 Zucchini Noodle Vegetable Lasagna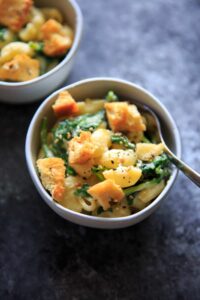 White Cheddar Mac and Cheese with Spinach and Everything Bagel Croutons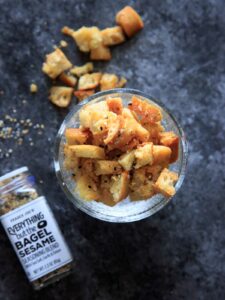 Everything Bagel Croutons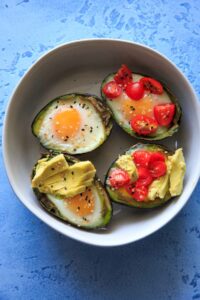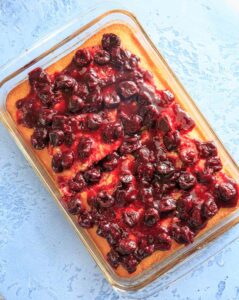 White Sheet Cake with Cherry Glaze Topping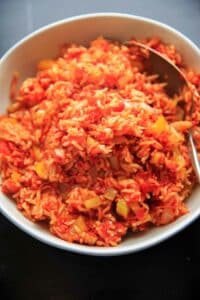 Nana's Spanish (Red) Rice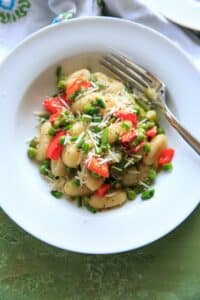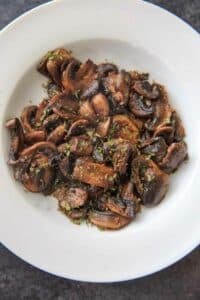 Caramelized Chili White Button Mushrooms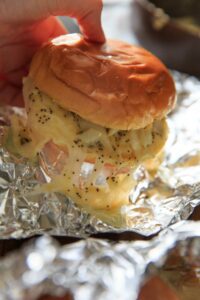 Ham-less Swiss Cheese Hot Sliders {Grandma's Recipe}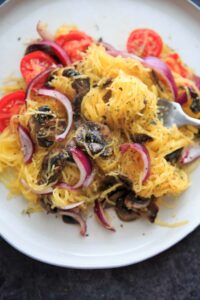 Spaghetti Squash with Mushrooms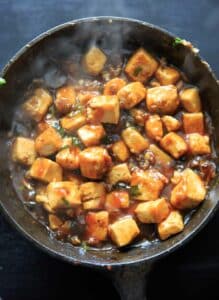 General Tso's Tofu {Chloe Flavor}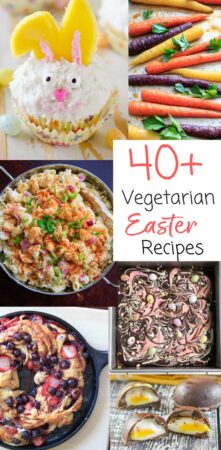 40+ Vegetarian Easter Recipe Ideas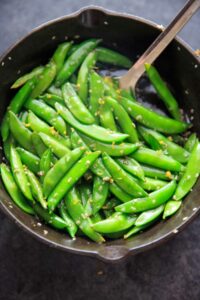 Lemon Sesame Sugar Snap Peas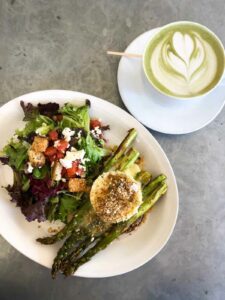 Vegetarian Food Recommendations in Los Angeles, California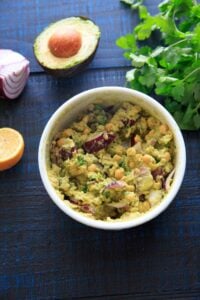 Smashed Avocado Chickpea Salad Sandwich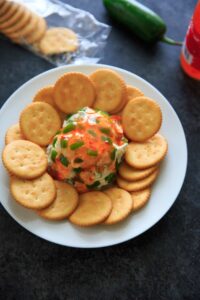 Sweet Chili Cream Cheese Dip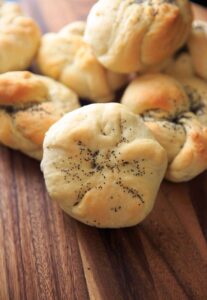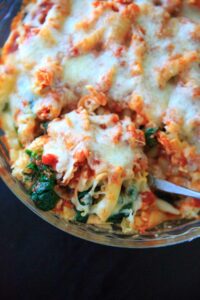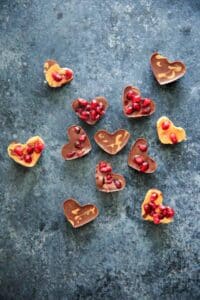 Heart Shaped Chocolate Pomegranate Candies - 3 ways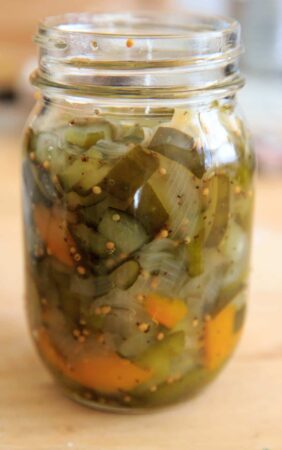 Homemade Sweet Pickle Relish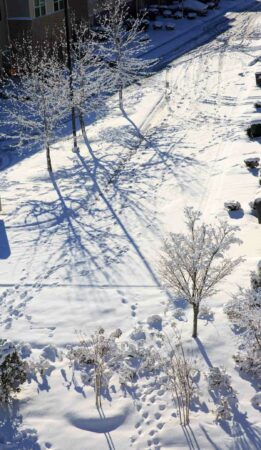 Month In Review: January 2018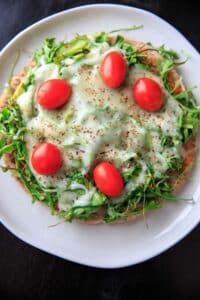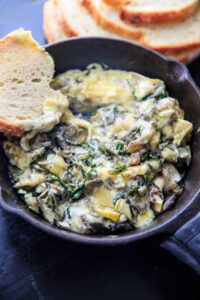 Skillet Arugula Artichoke Brie Dip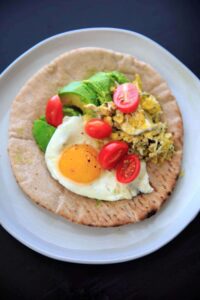 Quick Breakfast Idea: Egg Pita Wrap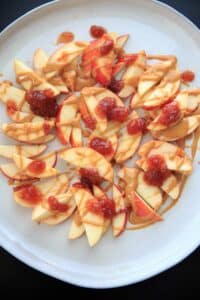 Peanut Butter Jelly Apple Nachos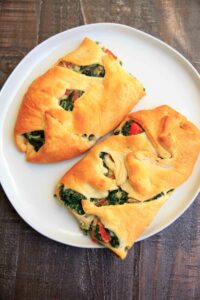 Spinach Ricotta Crescent Wrap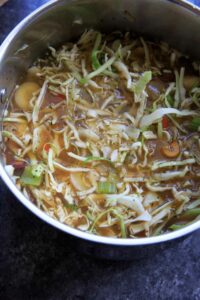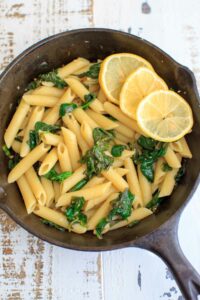 Lemon Garlic Spinach Pasta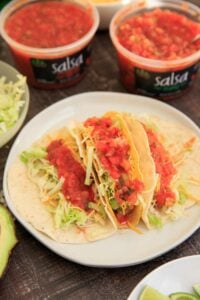 Vegetarian Taco Night with Fresh Cravings Salsa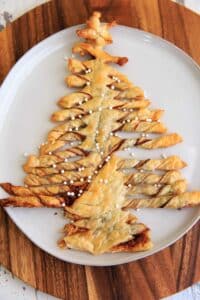 Nutella Peanut Butter Puff Pastry Christmas Tree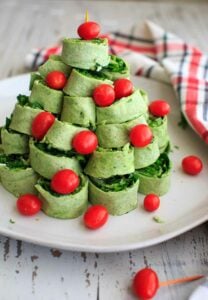 Christmas tree pita pinwheel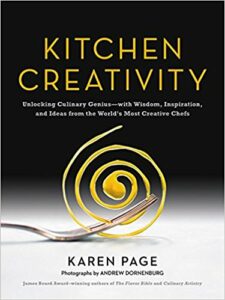 Kitchen Creativity & Giveaway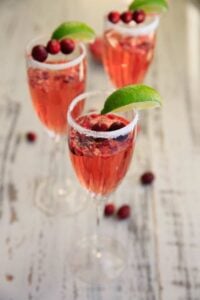 Cranberry Pomegranate Prosecco Cocktail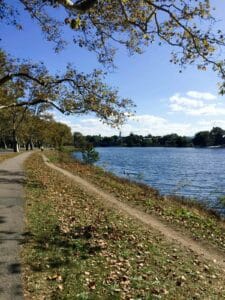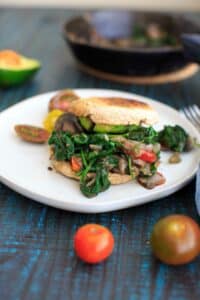 Ultimate Vegan Breakfast Sandwich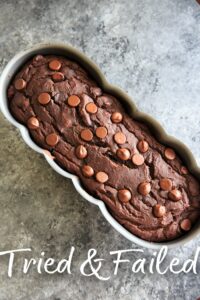 Food Fail Friday, Episode #4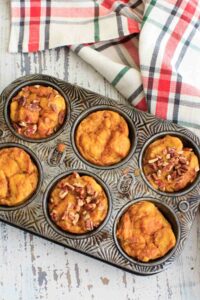 Pumpkin French Toast Muffins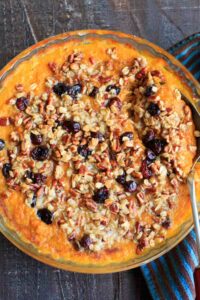 Maple Sweet Potato Casserole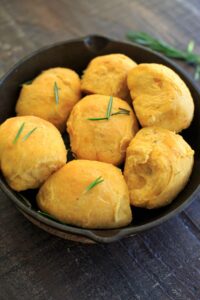 Rosemary Sweet Potato Dinner Rolls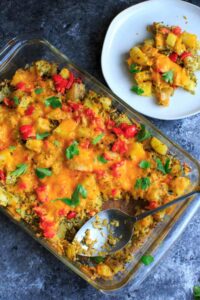 Broccoli and Cheese Baked Potato Casserole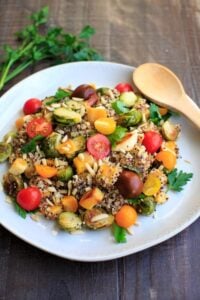 Fall Quinoa Salad with Squash and Brussels Sprouts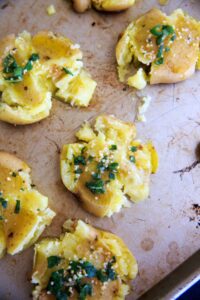 Garlic Sage Smashed Potatoes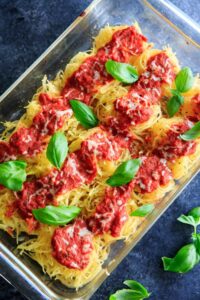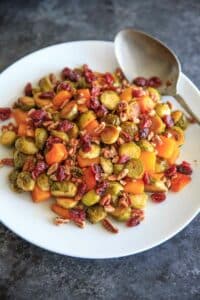 Maple Roasted Brussels Sprouts and Butternut Squash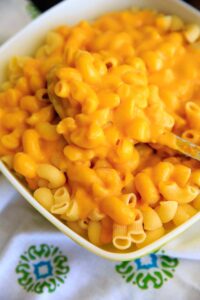 Butternut Squash Macaroni and Cheese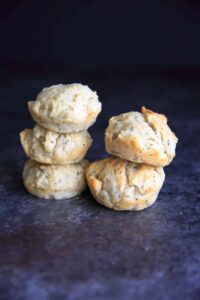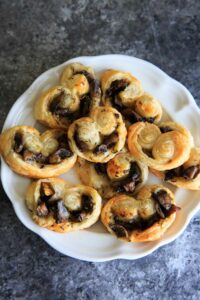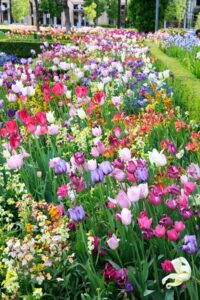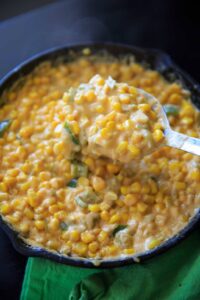 Creamy Spicy Hot Corn Dip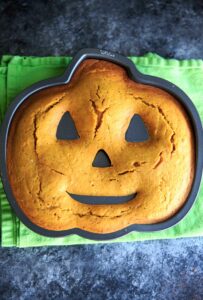 Pumpkin Cake with Pumpkin Cream Cheese Icing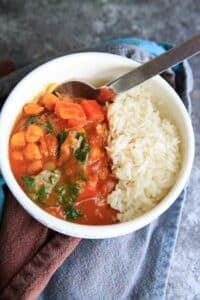 Pumpkin Chickpea Curry with Kale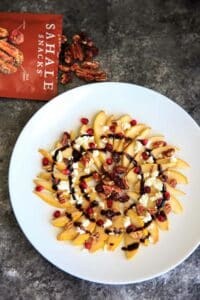 No-Bake Sweet and Savory Pear Nachos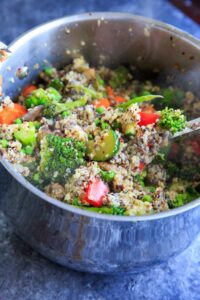 Veggie Loaded Quinoa Fried "Rice"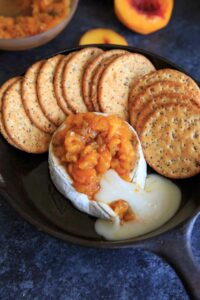 Peach Jalapeno Honey Baked Brie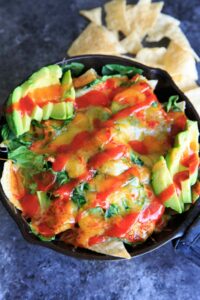 Skillet Oven-Baked Spinach Nachos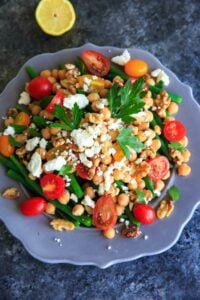 Green Bean Chickpea Salad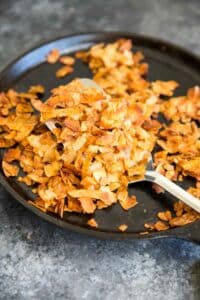 Coconut Flake "Bacon" - Vegan Bacon!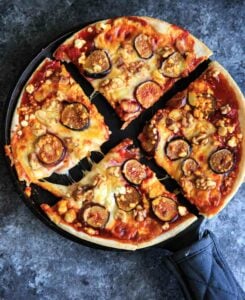 Honey Fig Pizza with Feta Cheese and Walnuts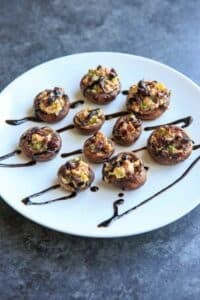 Chevre Stuffed Mushrooms with Sun-dried Tomatoes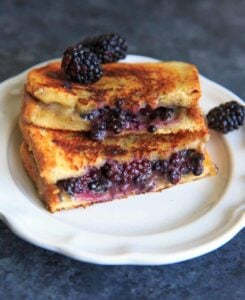 Blackberry Brie Grilled Cheese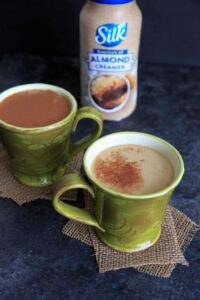 Cacao Coffee and Silk Almond Milk Creamers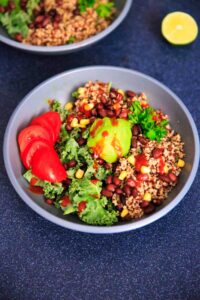 Kale and Quinoa Buddha Bowl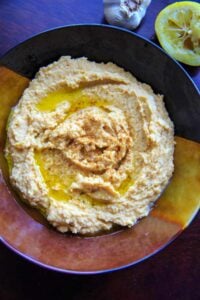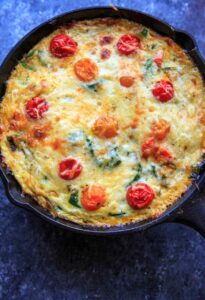 Zucchini Spinach Frittata with Mini Heirloom Tomatoes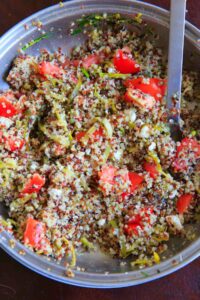 Spiralized Zucchini Quinoa Tomato Salad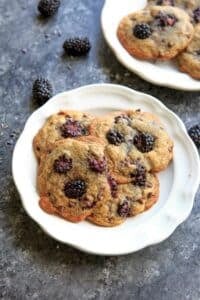 Blackberry Lavender Chocolate Chip Cookies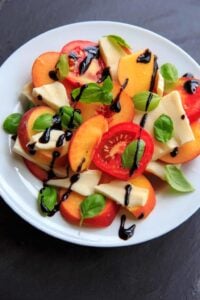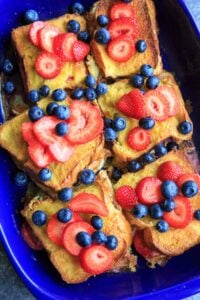 Summer Berry Stuffed French Toast Casserole Bake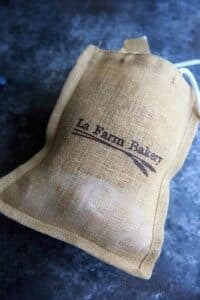 La Farm Bakery in Cary, North Carolina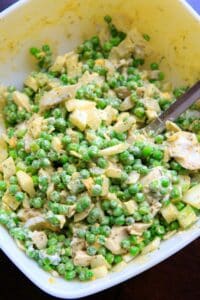 Grandma's Pea Salad with Dill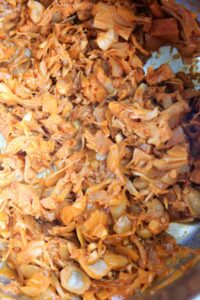 Vegan BBQ Pulled Jackfruit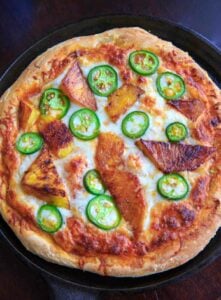 Grilled Pineapple and Jalapeno Pizza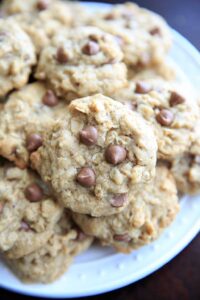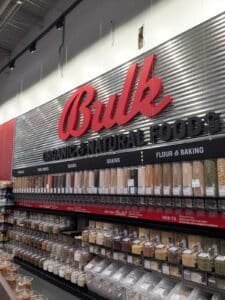 Earth Fare Concord North Carolina Grand Opening and Giveaway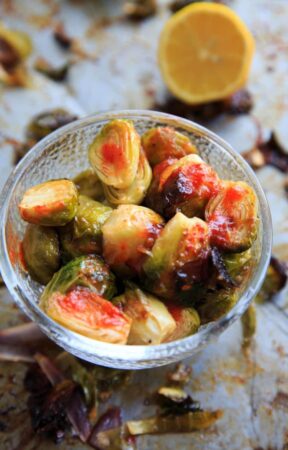 Bang Bang Brussels Sprouts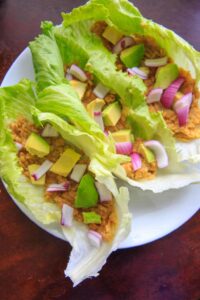 Lentil Lettuce Wraps with Lemon Garlic Hummus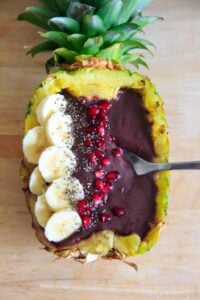 Pineapple Acai Smoothie Bowl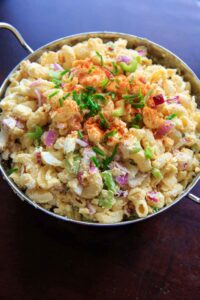 Deviled Egg Macaroni Pasta Salad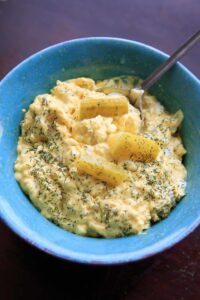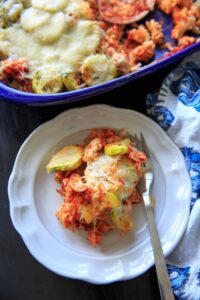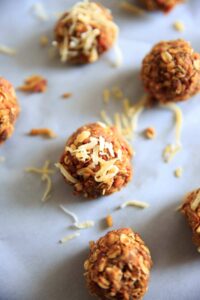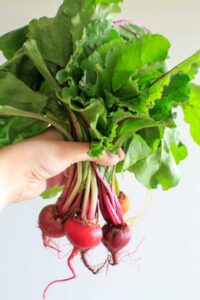 Peaceful River Farms Tour and Vegan Dinner by Fiction Kitchen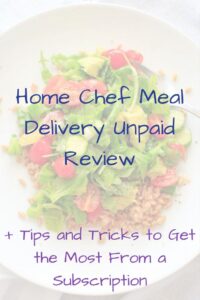 Home Chef Meal Delivery Unpaid Review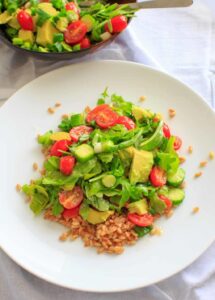 Cucumber Avocado Farro Salad with Miso Vinaigrette Dressing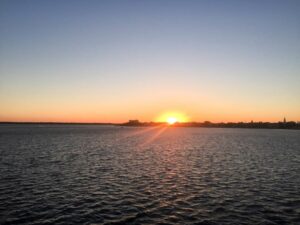 Charleston, South Carolina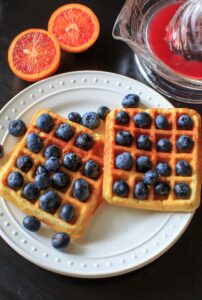 Blueberry and Blood Orange Belgian Lentil Waffles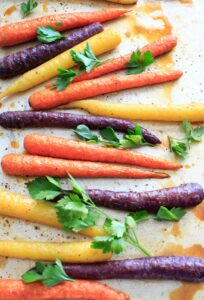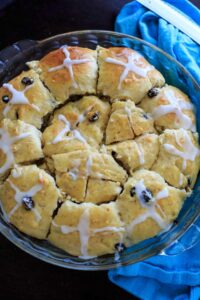 Hot Cross Buns with Dark Chocolate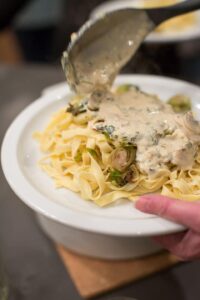 Dinner Party: How to Make Your Own Homemade Pasta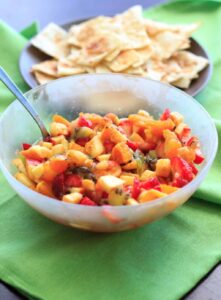 Fruit Salsa with Cinnamon Chips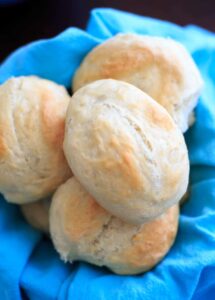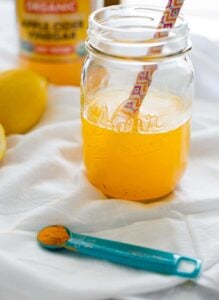 Morning Turmeric Detox Drink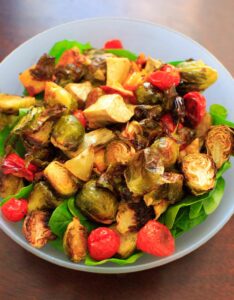 Roasted Vegetable Spinach Salad with Avocado Dressing (Leftover Veggie Salad)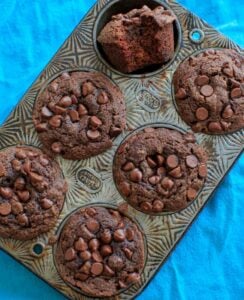 Double Chocolate Coconut Flour Muffins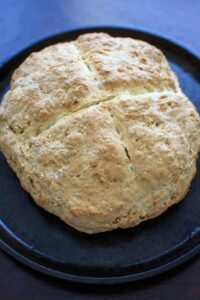 Traditional Irish Soda Bread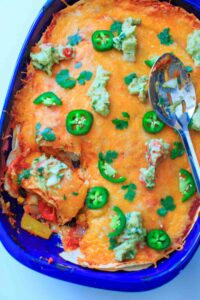 Black Bean Enchilada Casserole with Roasted Corn and Bell Peppers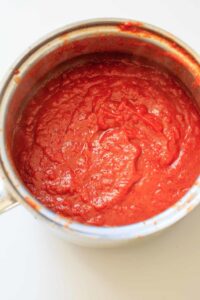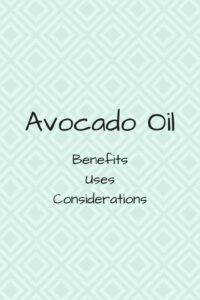 Avocado Oil - What it is and Why you should be using it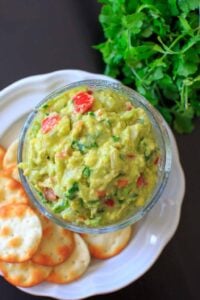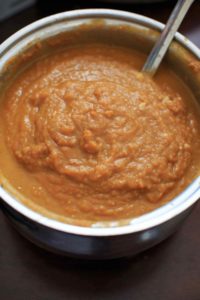 Roasted Carrot and Cauliflower Soup
Spaghetti Squash Noodles with Spicy Peanut Sauce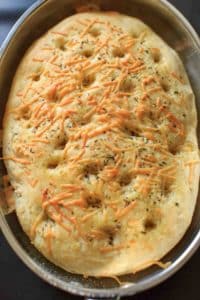 Garlic Herb Focaccia Bread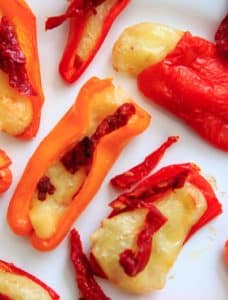 Mini Sweet Pepper Bites with Brie Cheese and Sundried Tomatoes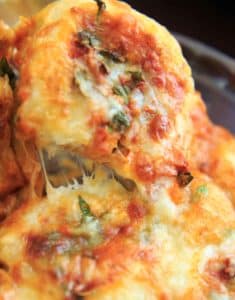 Spinach Mozzarella Pizza Rolls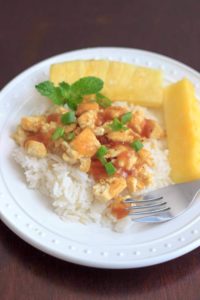 Pineapple Tofu with Fresh Mint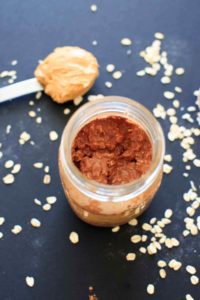 Peanut Butter and Chocolate Overnight Oats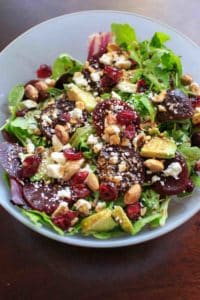 Roasted Beet Salad with Honey Balsamic Vinaigrette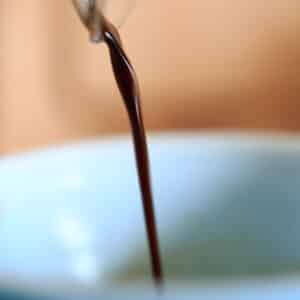 Honey Balsamic Vinaigrette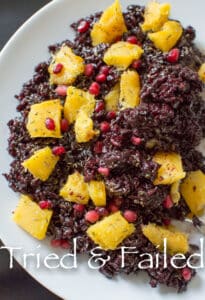 Food Fail Friday, Episode #2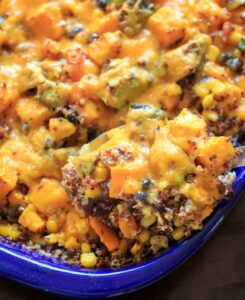 Butternut Squash Quinoa Casserole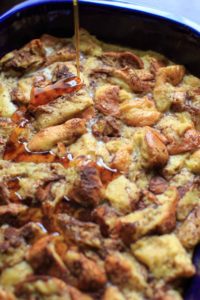 Overnight French Toast Casserole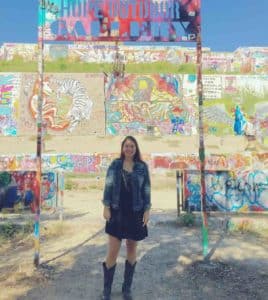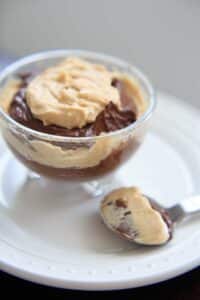 Vegan Chocolate Peanut Butter Mousse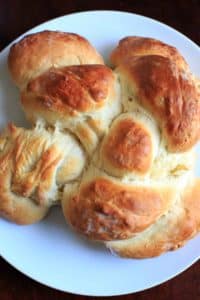 Honey Apple Challah Bread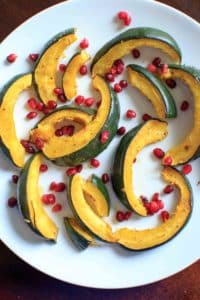 Roasted Acorn Squash with Pomegranate Seeds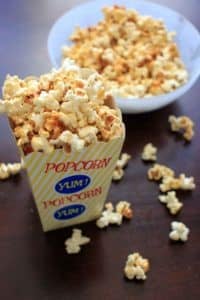 Sweet and Salty Kettle Corn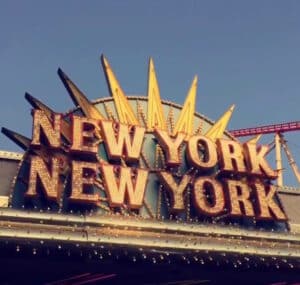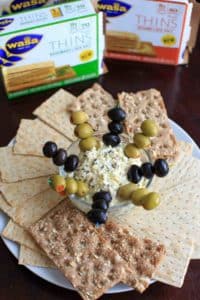 Olive and Goat Cheese Dip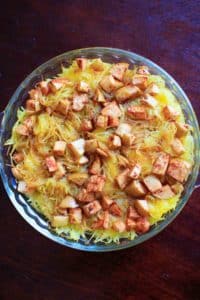 Maple Apple Spaghetti Squash Bake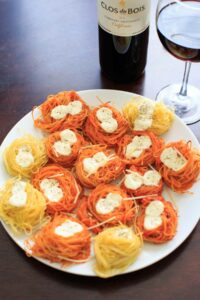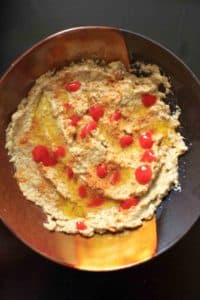 Spicy Baba Ganoush Eggplant Dip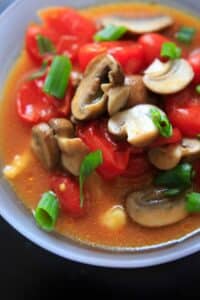 Cheesy Cauliflower Grits with Mushroom Tomato Gravy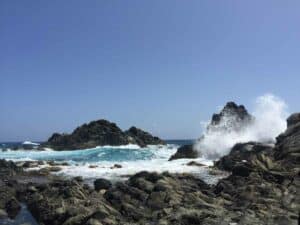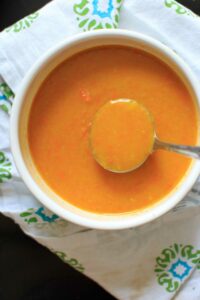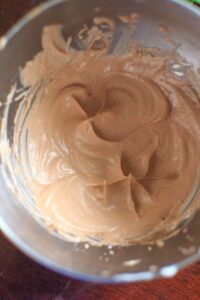 Vegan Whipped Cream (Coconut Cream), 4 flavors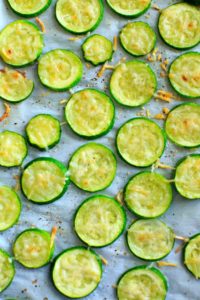 Baked Parmesan Zucchini Chips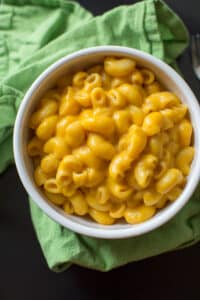 Cheddar Pumpkin Mac and Cheese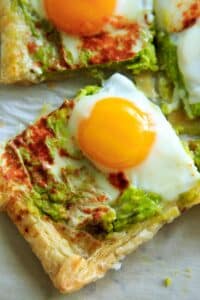 Egg Puff Pastry with Avocado Base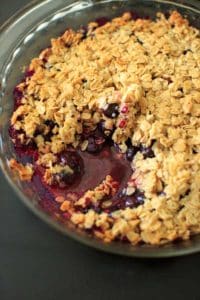 Coconut Oil Blueberry Crisp Crumble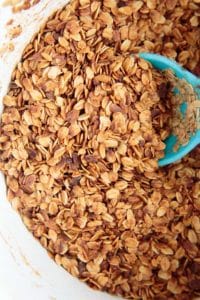 CrockPot Granola with Coconut Oil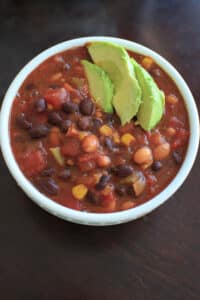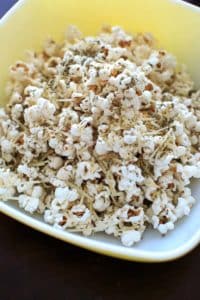 Movie Night Pizza Popcorn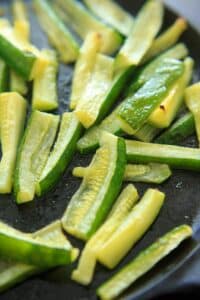 Baked Zucchini with Truffle Oil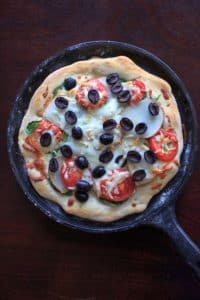 Homemade Pizza with Truffle Oil, Pear, Black Olives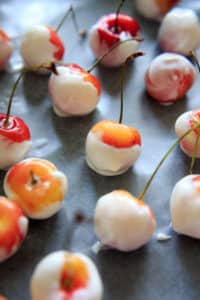 Greek Yogurt Covered Cherries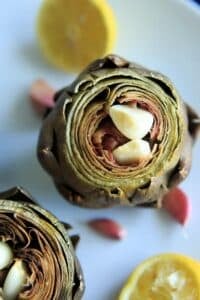 Lemon Garlic Roasted Artichokes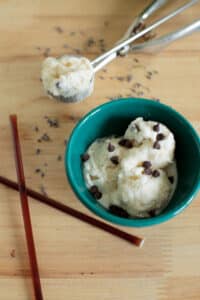 Lavender Honey Ice Cream with Chocolate Chips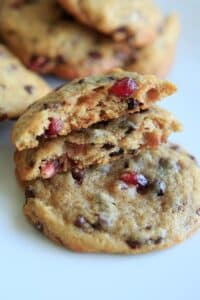 Chocolate Chip Cookies with Pomegranate Seeds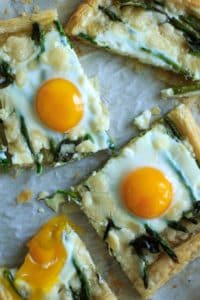 Asparagus Tart with Egg and Goat Cheese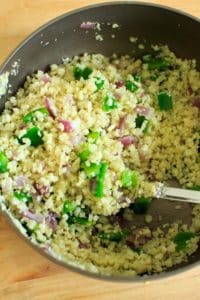 Riced Cauliflower - Low Carb, Quick & Healthy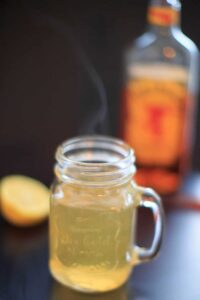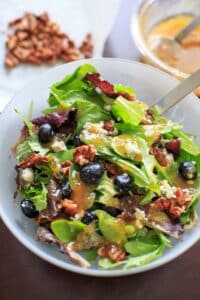 Italian Blue Salad with Apricot Dressing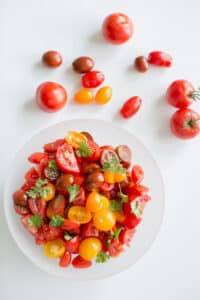 Simple Summer Tomato Salad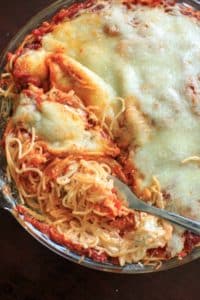 Vegetarian Million Dollar Spaghetti Casserole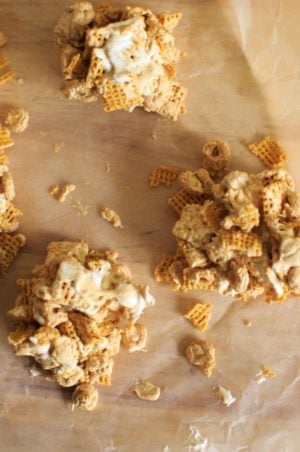 Fluffernutter Cereal Snack Bars + Giveaway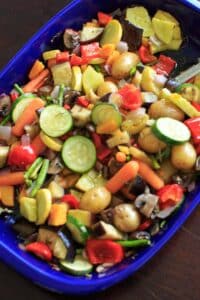 Roasted Vegetables with Rosemary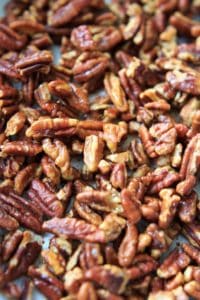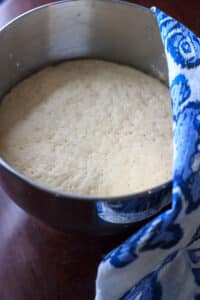 Easy Homemade Pizza Dough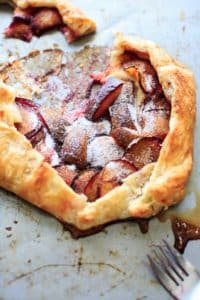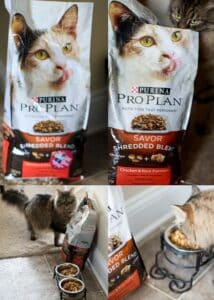 Mindful Mornings with My Maine Coons #PawsToSavor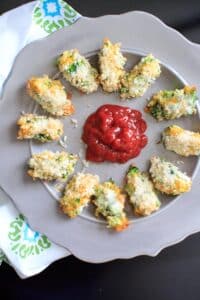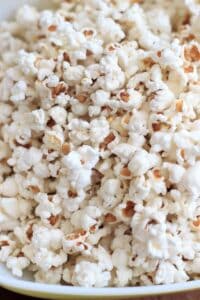 How to Make Homemade Popcorn, 3 Ways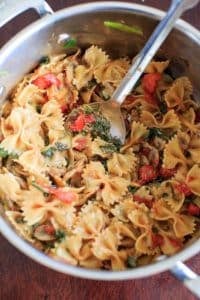 One Pot Spinach and Mushroom Bowtie Pasta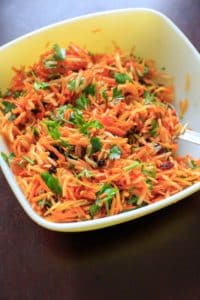 Multicolored Shredded Carrot Salad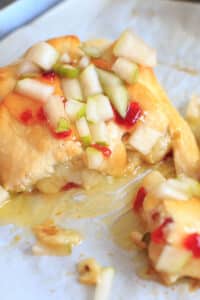 Baked Brie with Sweet Hot Pepper Jelly and Pear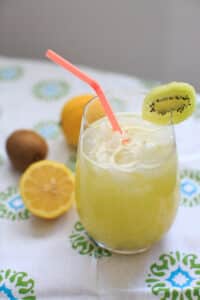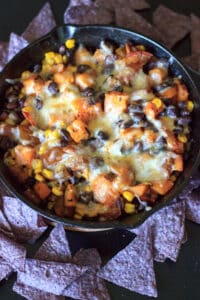 Butternut Squash and Veggie Bake with Tortilla Chips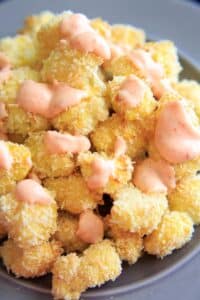 Skinny Bang Bang Cauliflower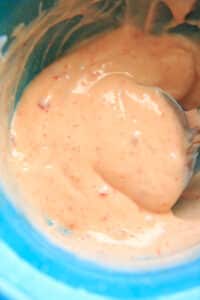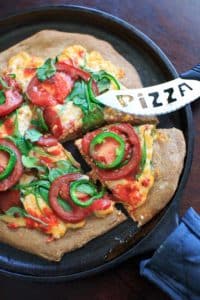 Spicy Pimento Cheese Pizza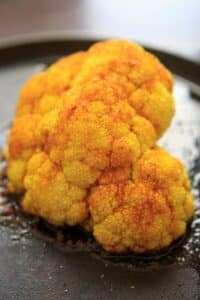 Turmeric Roasted Cauliflower Halves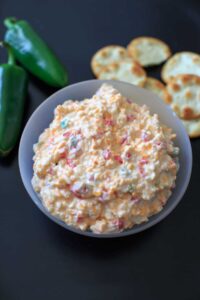 Skinny Jalapeno Pimento Cheese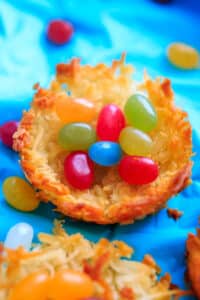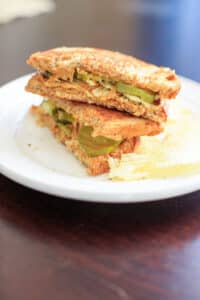 Peanut Butter, Pickles and Chips Sandwich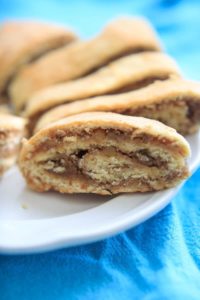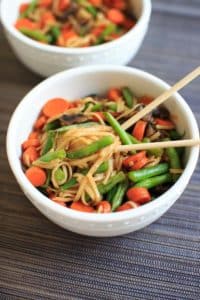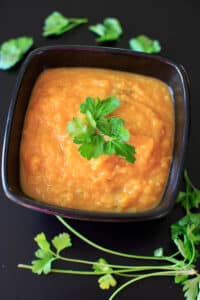 Sweet Potato and Apple Soup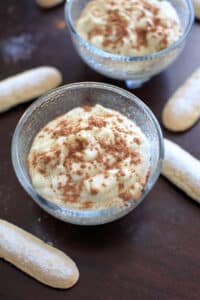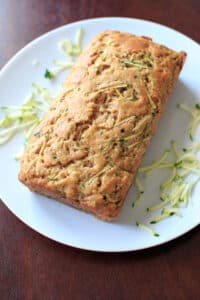 Healthy Squash and Tomato Casserole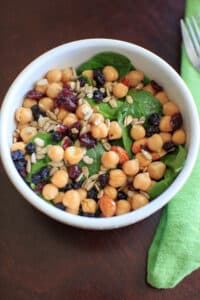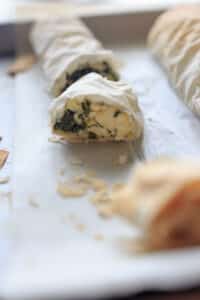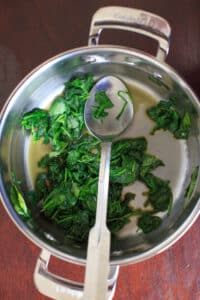 How to Substitute Fresh Spinach for Frozen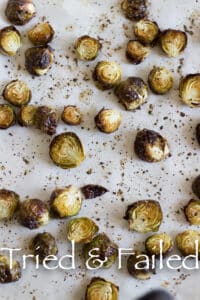 Food Fail Friday, Episode #1
Nana's Easter Paska Bread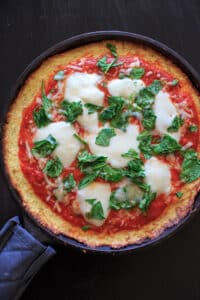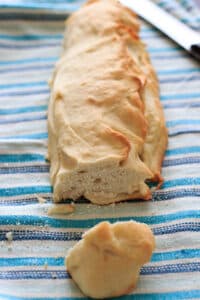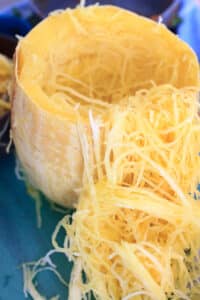 How to cut and cook spaghetti squash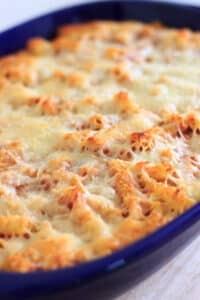 Grandma's Meatless Baked Ziti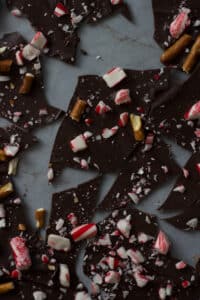 Peppermint thin bark, two ways
Sugared Cranberry Cookies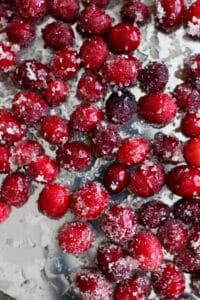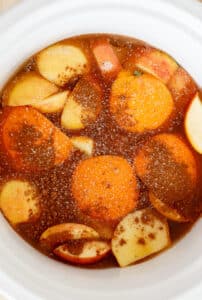 Homemade Apple Cider in the Crockpot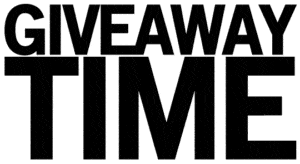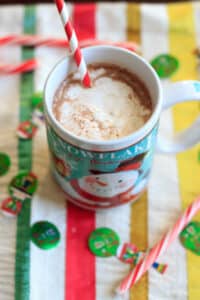 Peppermint eggnog hot chocolate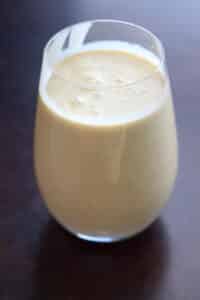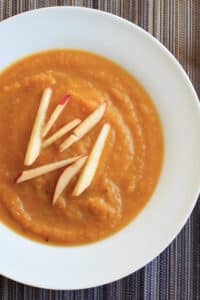 Butternut squash apple soup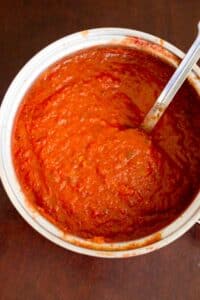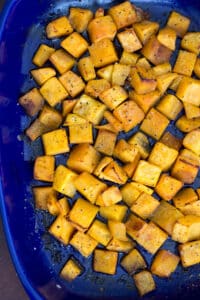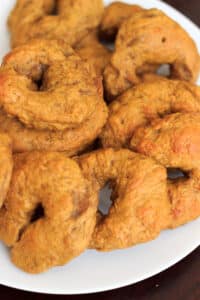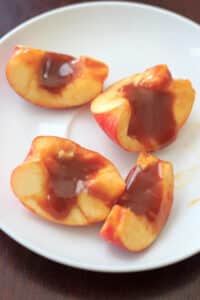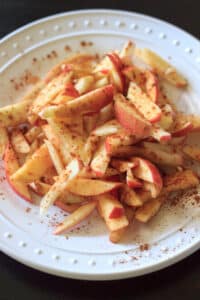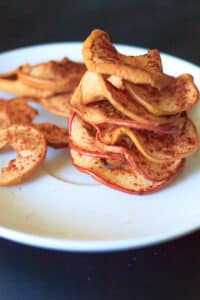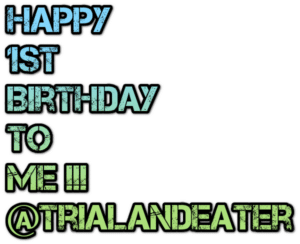 1 Year Blogiversary & Liebster Award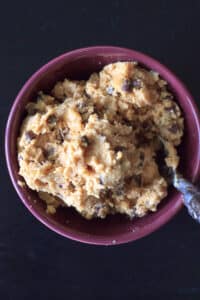 Chickpea cookie dough (no-bake)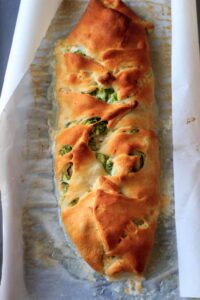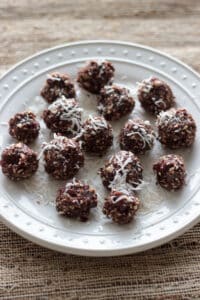 Almond Joy Energy Bites (no-bake)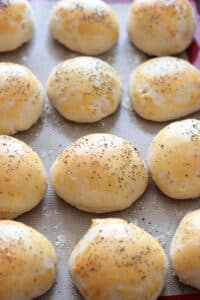 Quick homemade burger buns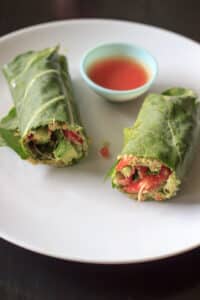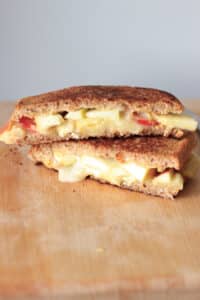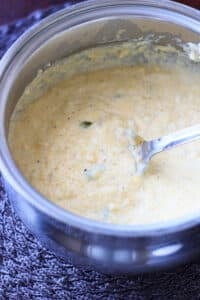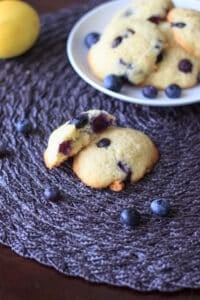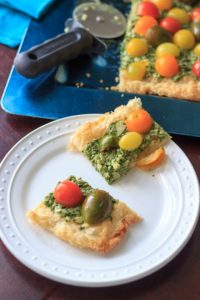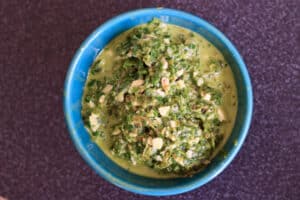 Basil spinach almond pesto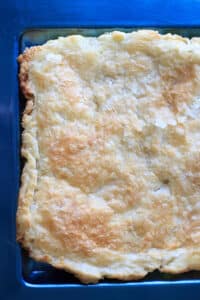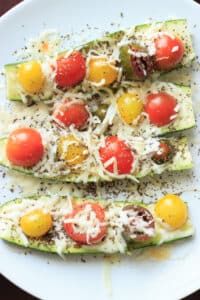 Quick and easy zucchini boats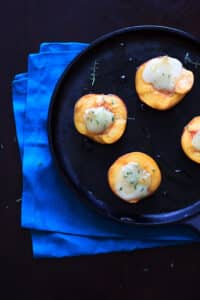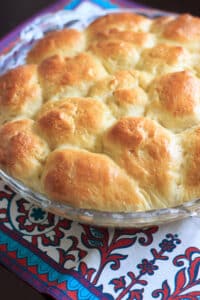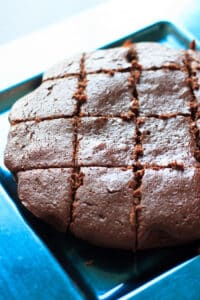 Skinny chocolate brownies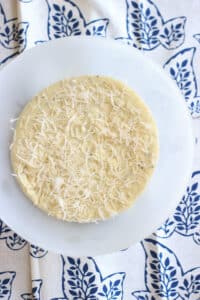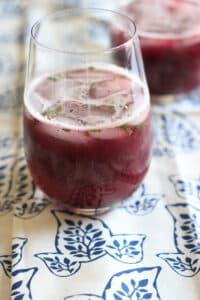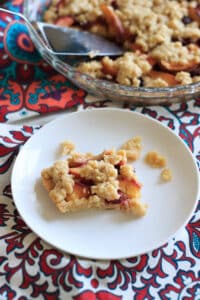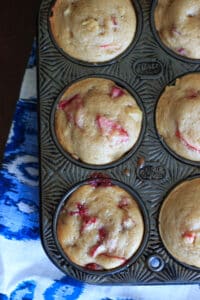 Strawberry rhubarb muffins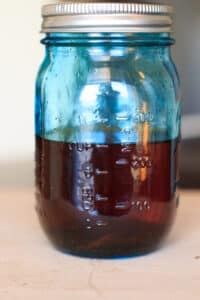 How to make vanilla extract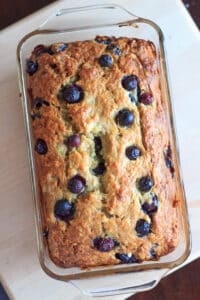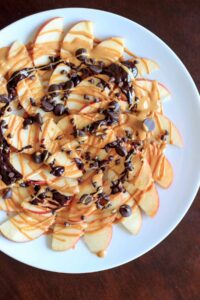 Apple Nachos with Peanut Butter and Chocolate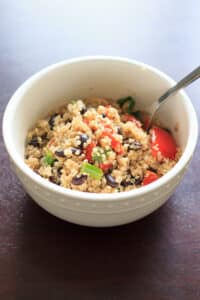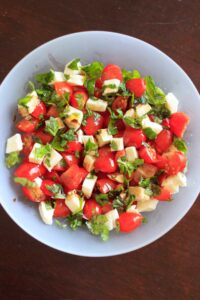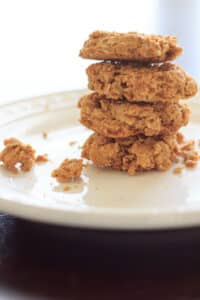 Skinny peanut butter cookies (Gluten-free)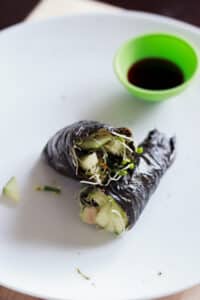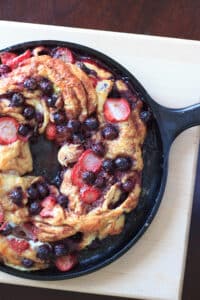 Berry berry cinnamon swirl bread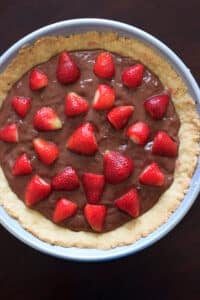 Nutella pudding strawberry tart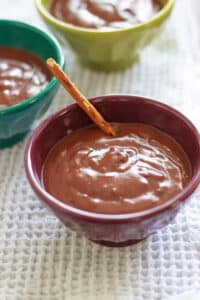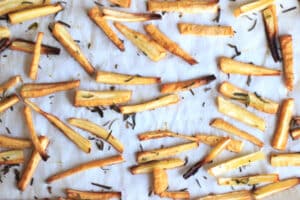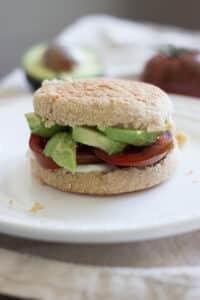 Avocado tomato English muffin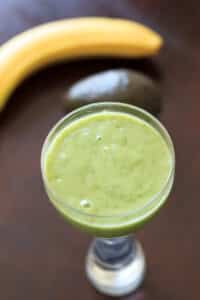 Peanut butter and jelly wraps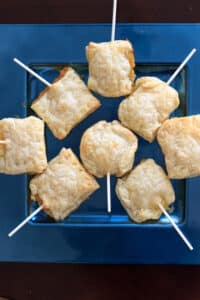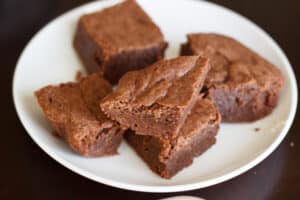 Chocolate peppermint brownies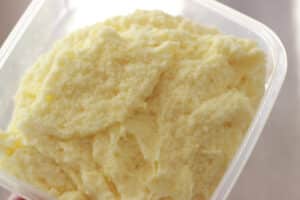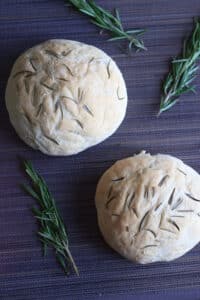 Crockpot overnight oatmeal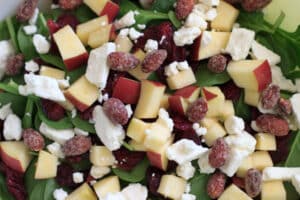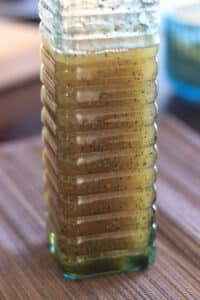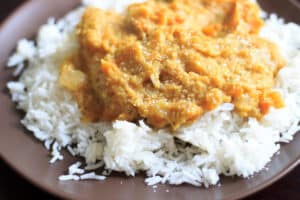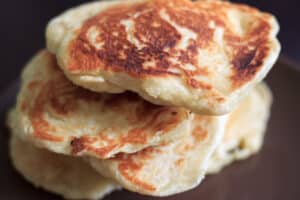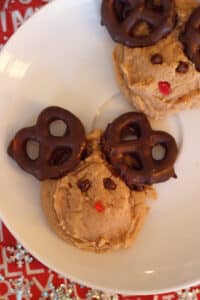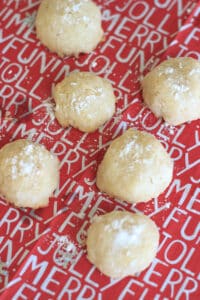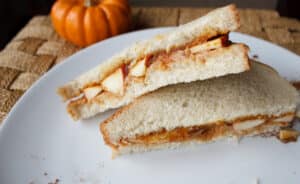 Peanut and pumpkin butter apple sandwich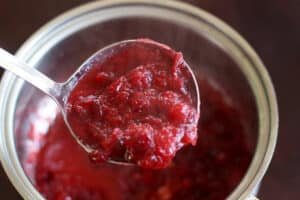 Slightly sweet cranberry sauce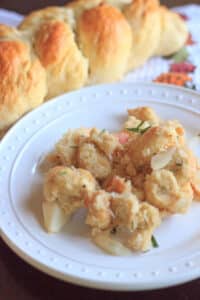 Challah Apple Vegetarian Stuffing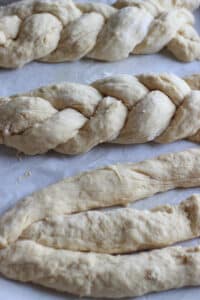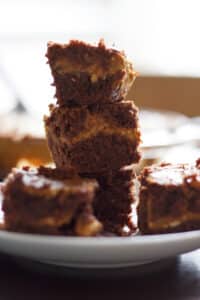 Pumpkin Cheesecake Brownies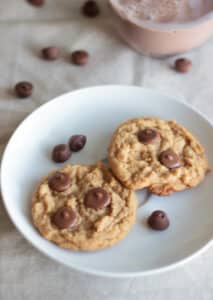 Peanut butter cup cookies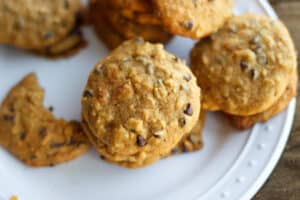 Pumpkin Oatmeal Chocolate Chip Cookies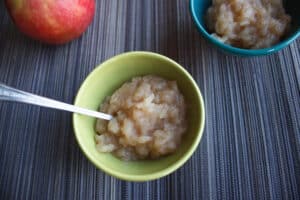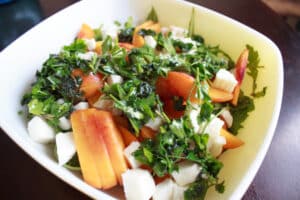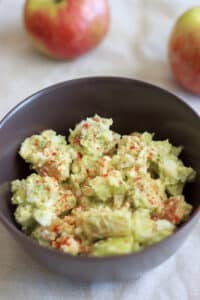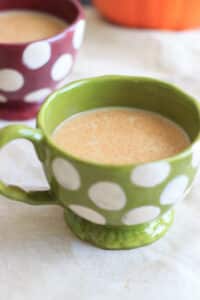 Pumpkin spice latte - crockpot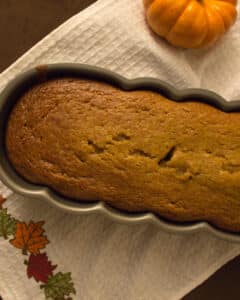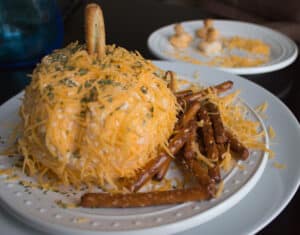 Pumpkin shaped cheese ball

Sweet potato, black bean and veggie tacos with honey and lime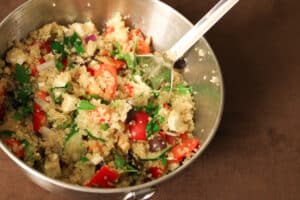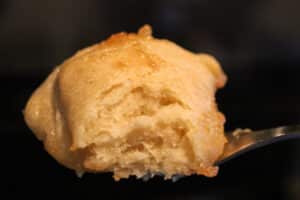 Sorry! Nothing matches that search term.
Try again
.