This post contains affiliate links, which means I may receive a small commission if you make a purchase after clicking on my links. All opinions are my own.
A review of the superfood mixes from YourSuper.com! Skinny Protein, Energy Bomb, Forever Beautiful, Power Matcha, Chocolate Lover, Super Green and Muscle Power were all formulated for a unique health concern. All vegan, plant-based gluten-free, non-GMO, certified organic and only a handful of essential ingredients. Read more about them and get an exclusive discount code here!
Ready to buy and don't need to see the review? My readers can use the code TRIALANDEATER at checkout to get a special 15% off their order at YourSuper.com! (affiliate link) Or you can save this for future reference to your "Buy later" board on Pinterest by clicking here.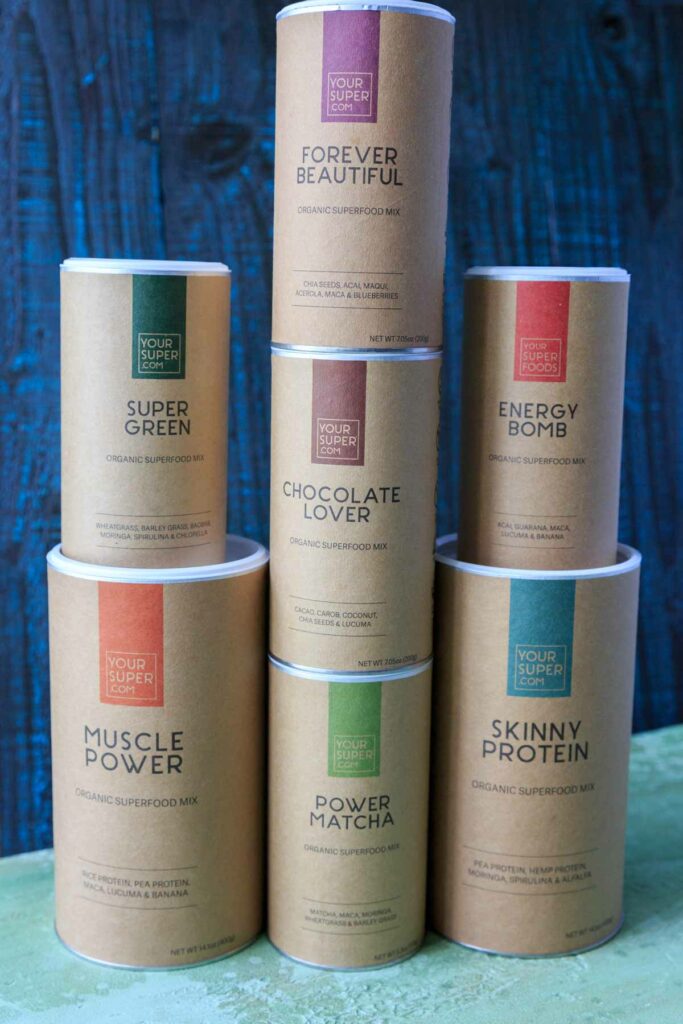 First things first – for the grammar police, I do not mean to misspell "you are / you're" Super (even though YOU are!). Your Super is short for Your SuperFoods – a company that makes organic superfood mixes! I received a few of their options to try and wanted to share my opinions and a special discount code!
What are superfoods?
Superfoods are simply foods that are nutrient-dense – high nutrients with minimal calories. Depending on the food, these nutrients could be vitamins, minerals and/or antioxidants.
The Background of Your Super
Your Super is a company that was started by a young couple in their early 20's, after Kristel's boyfriend Michael was diagnosed with cancer. Michael's recovery included cleaning up his diet to rebuild his immune system, and when they realized that certain superfoods were helping him feel better, they created these superfood mixes to share with the world!
Plant based and gluten-free, they were each formulated by holistic nutritionists for a specific health need.
Also, every purchase helps support the nonprofit Action Against Hunger, which helps feed children suffering from malnutrition.
The Your Super Products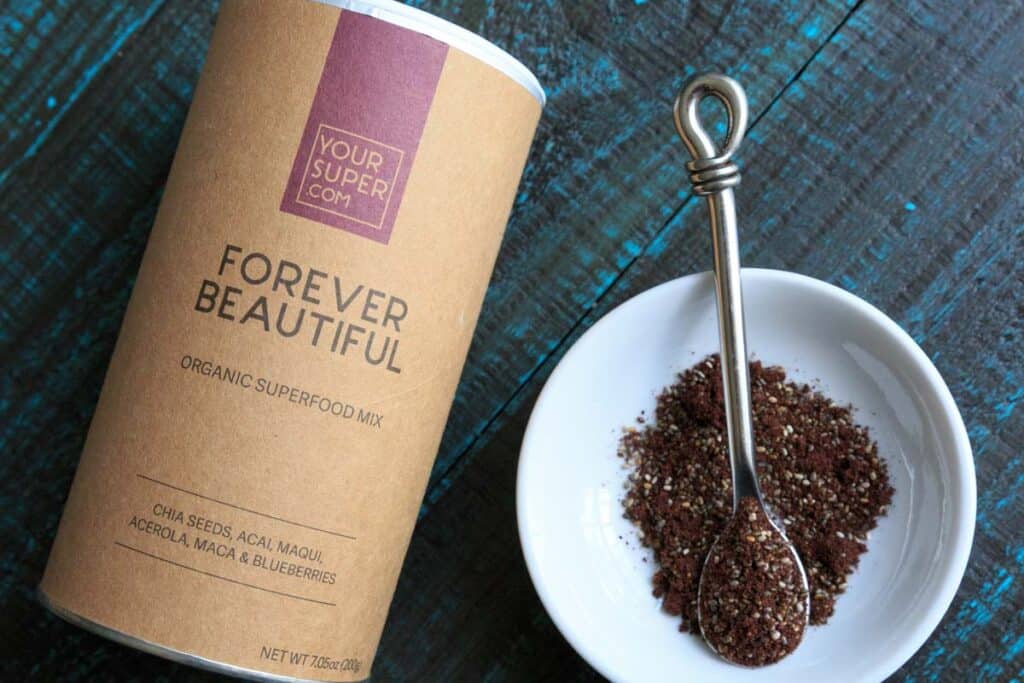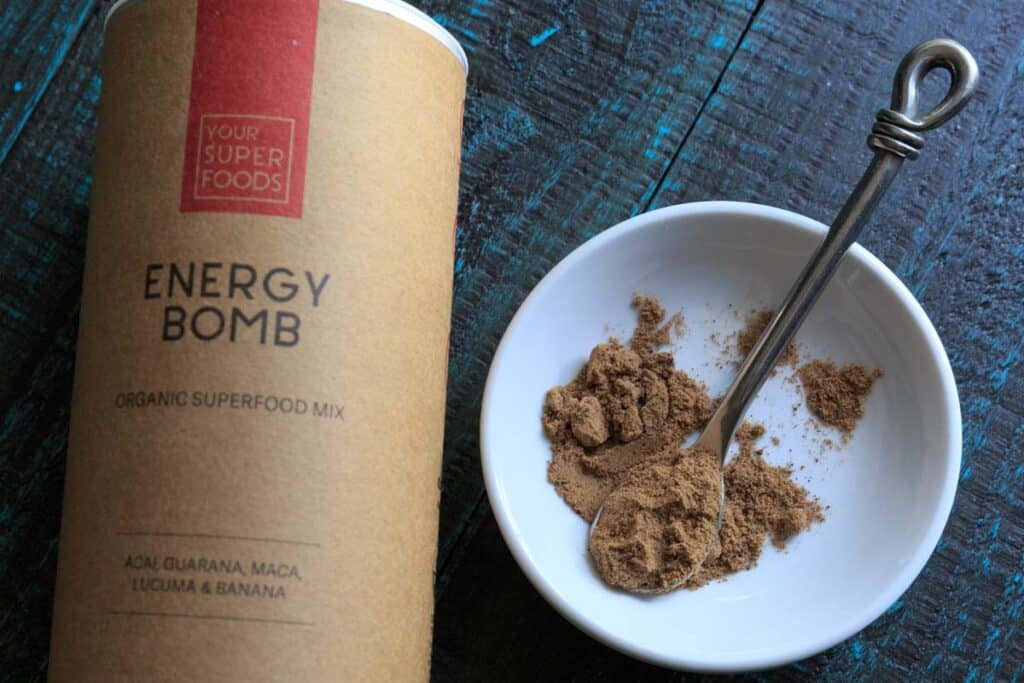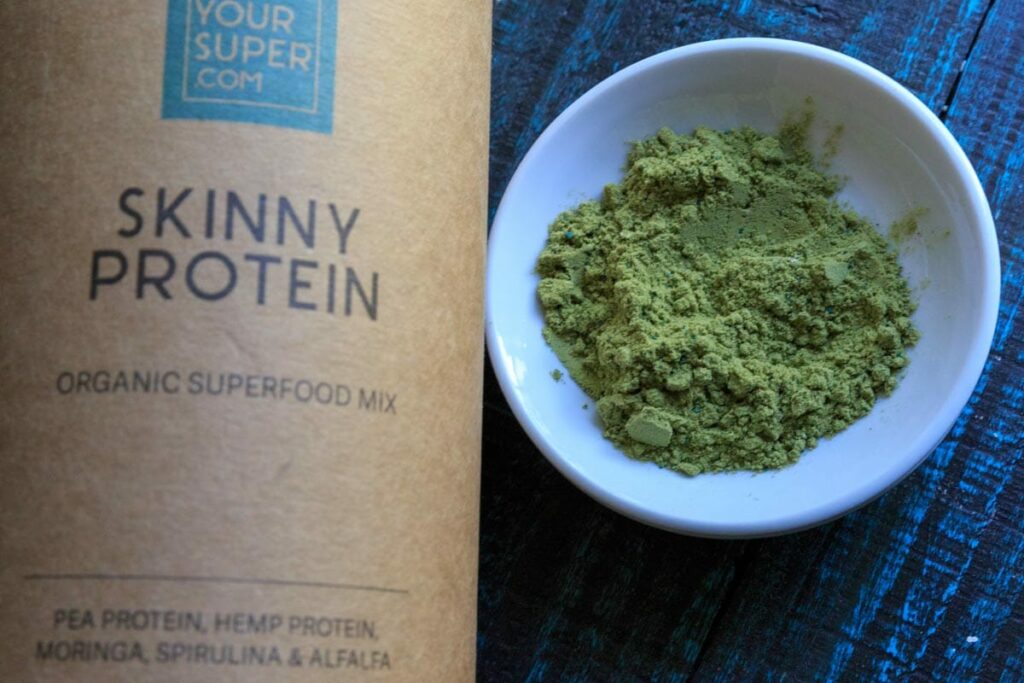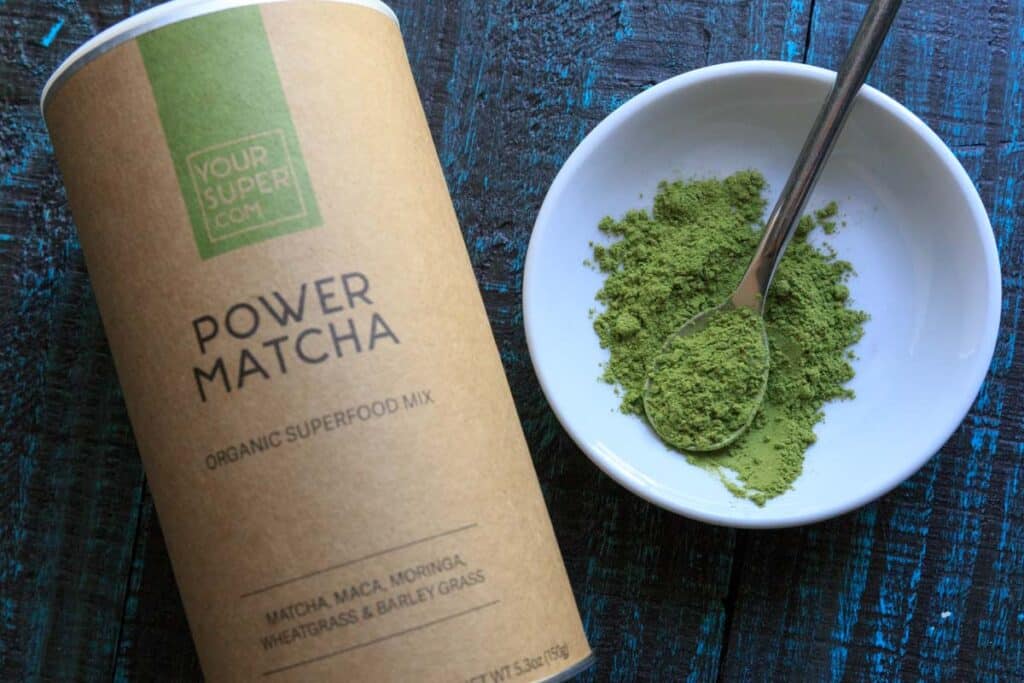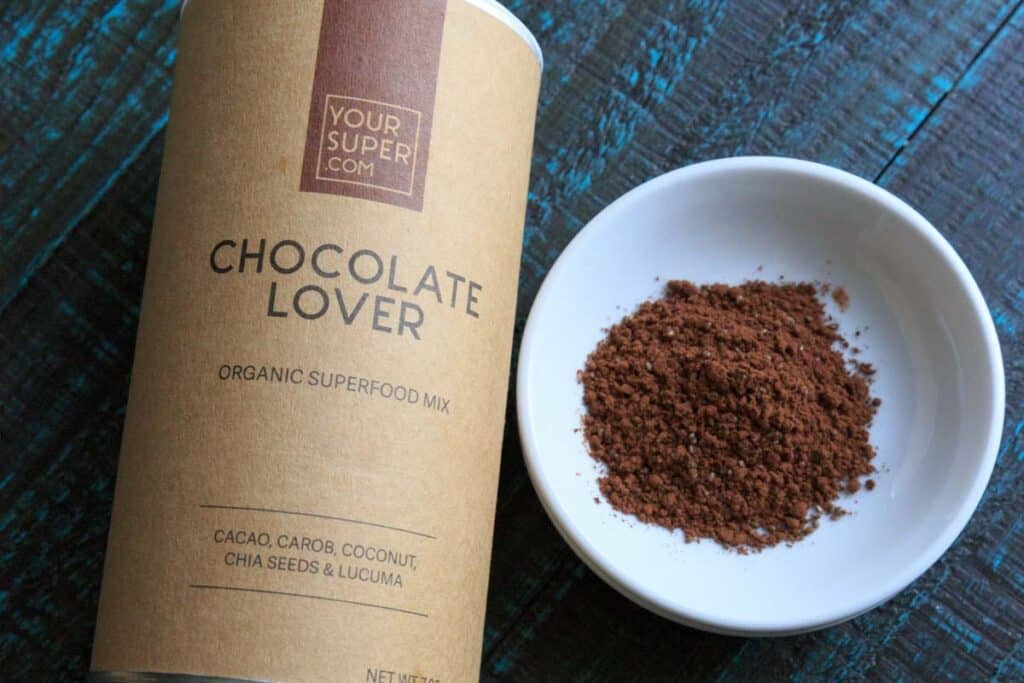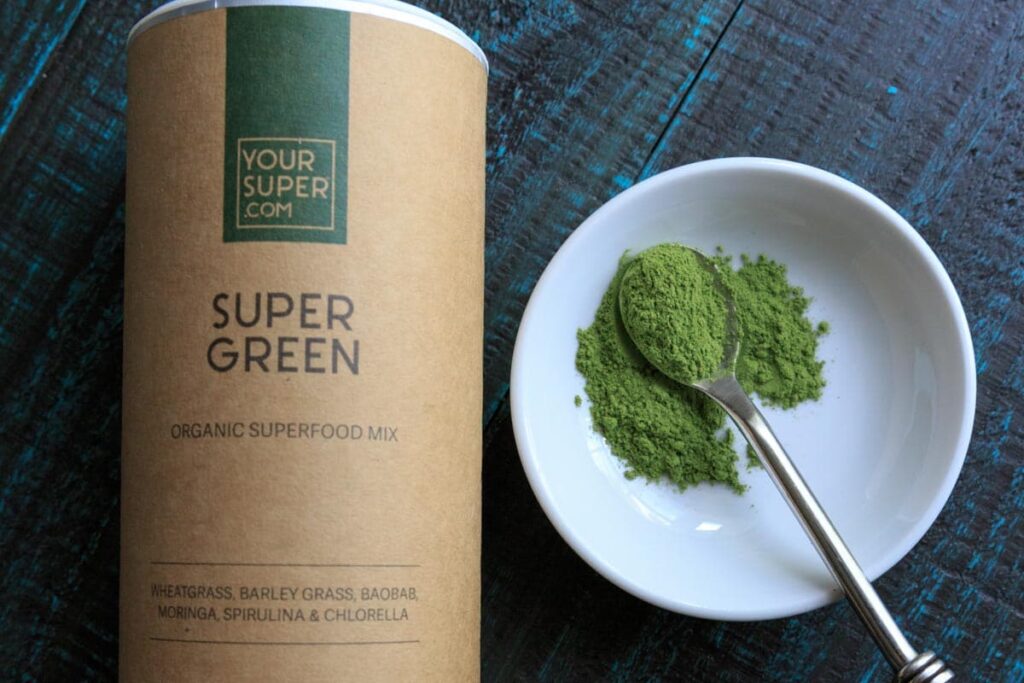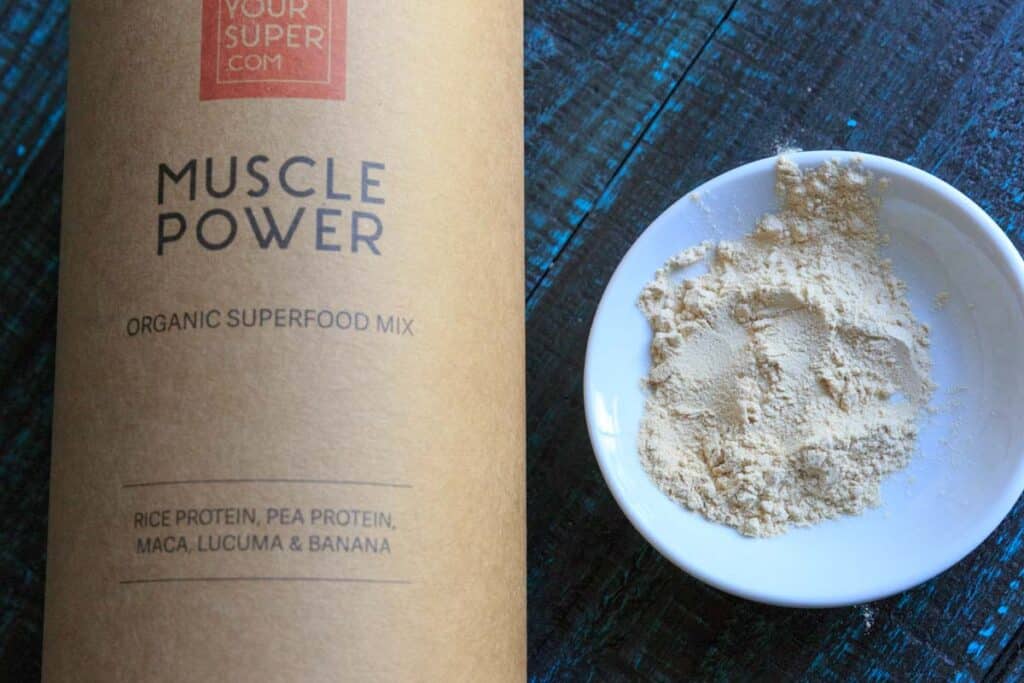 They offer a couple "bundle" box options: a Detox bundle, which includes 3 of the mixes plus a detox guide. an Ultimate Health Bundle, which includes all 7 of the above mixes, and the new Immunity bundle.
They also have travel packets, which are perfect for when you're on the road! Considering how much I've been traveling this year, they really are useful.
Use the code TRIALANDEATER at checkout to get a special 15% off your order at YourSuper.com! (affiliate)
How to Eat the Your Super Food Mixes
They say you can add them to any drink, including straight water – but as much as I love these mixes, I would not recommend them with plain water (except maybe the Forever Beautiful, which is mostly berries)! They are great for adding superpowers to your smoothies, and the flavors blend in much better. I don't think these were made to taste super delicious on their own, but instead to be used as more of a boost to existing foods or drinks.
The exception would be the Matcha – that would be great with milk + a little sweetener!
Some of the mixes you can even sprinkle over food! Start small to make sure you don't over-do it, and the ones I would suggest for food are: skinny protein or muscle power in something savory like hummus or protein pancakes and chocolate lover for desserts!
And like I mentioned above, the new Magic Mushroom makes a great hot cocoa and Mellow Yellow is perfect for golden milk latte to wind down at night.
Some smoothie recipes to consider adding these superfood mixes to:
Review Summary of Your Super
I love that Your Super mixes all have only the necessary ingredients and are certified organic, non-GMO, plant-based (vegan) and gluten-free, free of additives and preservatives, 100% natural. Their ingredients are all sourced from small suppliers or directly from farmers and are lab-tested to ensure the highest quality.
I especially love that they don't have any sweeteners in them, as many protein powders have alternative sugars that I can't have. Only the necessary ingredients here!
These all make me feel super healthy and helps me feel better knowing that I'm doing something good for my body.
The packaging is also sustainable and from recycled materials!
Coupon Code for 15% OFF Any Order at Your Super
My readers can use the code TRIALANDEATER at checkout to get a special 15% off their order at YourSuper.com! (affiliate)
Which one will you try first?! Let me know on Instagram by tagging me @trialandeater or #trialandeater!