This post contains affiliate links, which means I may receive a small commission if you make a purchase after clicking on my links. All opinions are my own.
A review of the healthy snack bars from Växa! Four flavors of vegan, low-sugar snacks that you can take with you anywhere. Find out more and get an exclusive discount code below.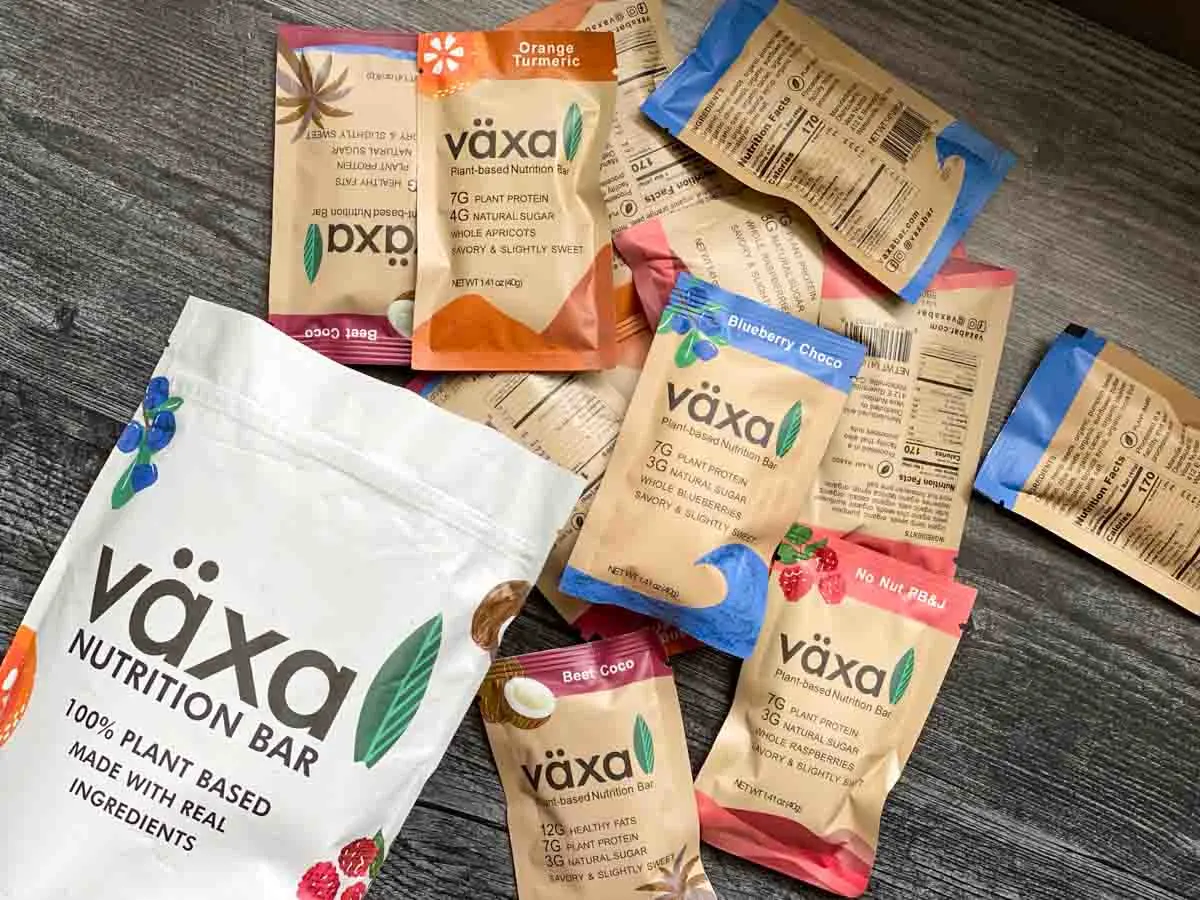 Ready to buy and don't need to see the rest of the review? Use coupon code TRIALANDEATER on Växa's website to save 15% off your order!
It can be difficult to find snacks (and especially snack bars) that are made with organic ingredients, both gluten-free and vegan, and also low sugar.
Usually when I see low sugar it implies that they are sweetened with stevia (which I avoid), so when I learned that these bars from Växa use monk fruit instead, I knew I wanted to try them immediately!
The 4 current flavors are: Blueberry Choco, Orange Turmeric, No Nut PB&J, and Beet Coco.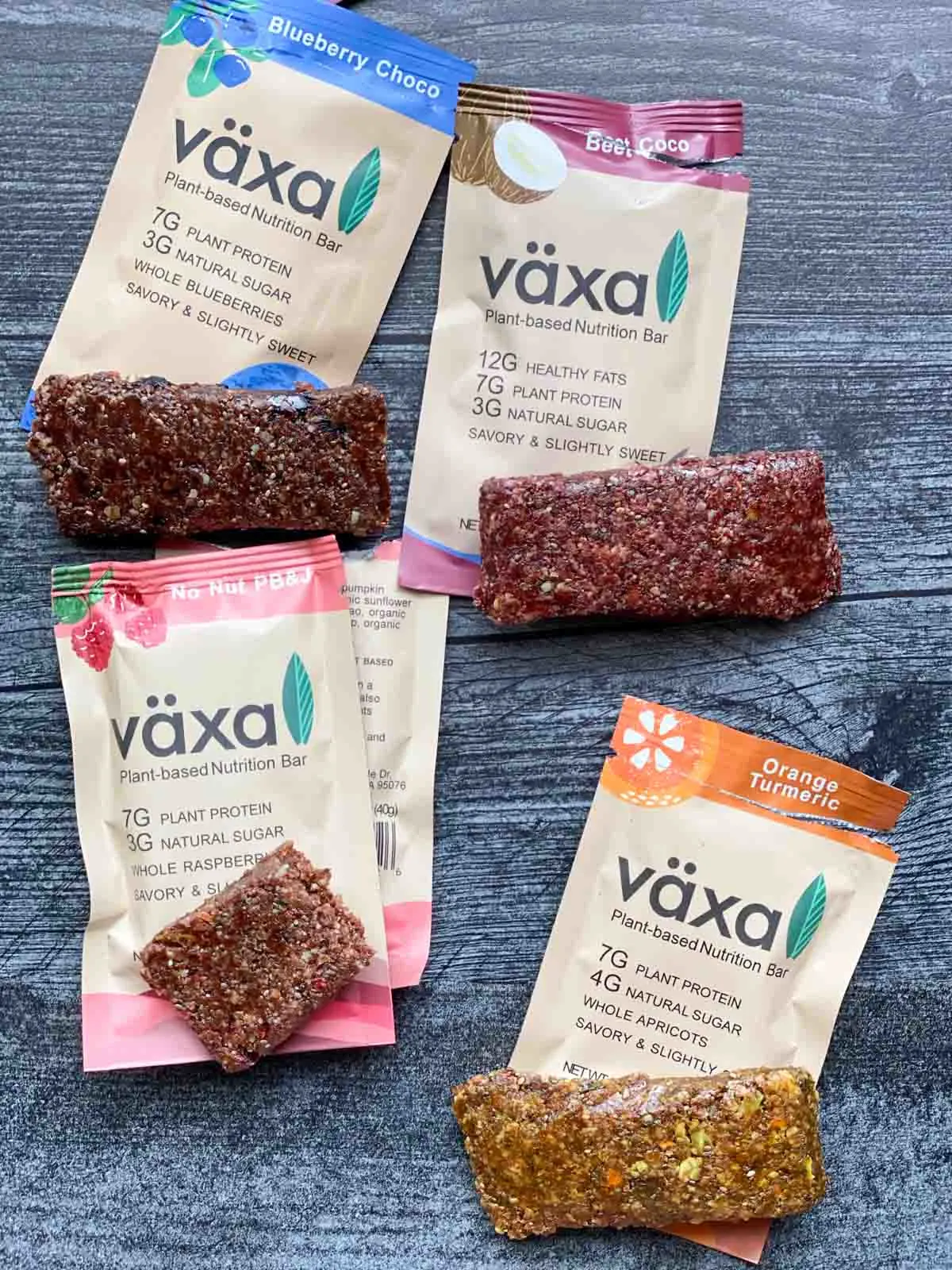 I like that each flavor has their own benefits – like the anti-inflammatory ingredients in the turmeric, or how the beet is good for athletes because of increased blood flow.
Most of the ingredient list is the same, with just a few different in each one to add the particular flavor.
The main ingredients are organic hemp seeds, organic chia seeds, organic oats, organic pumpkin seeds, organic sunflower butter, organic cacao, organic tapioca syrup, Himalayan salt and organic monk fruit.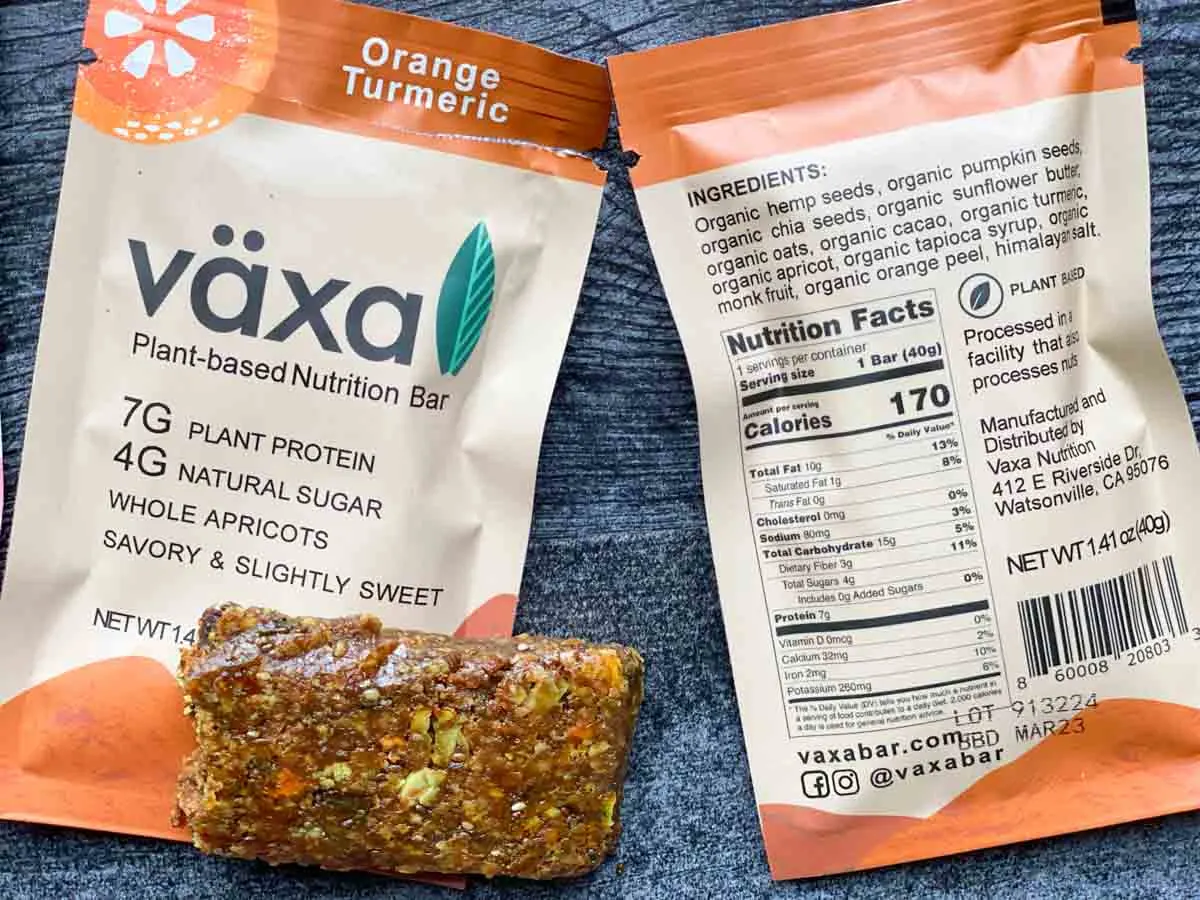 Then each bar just has one or two organic ingredients added to match the flavor – organic blueberries, beet root, raspberries, etc.
Because of this, most of the flavors taste pretty similar with slight fruity flavors!
Even though they do all taste alike, I still like the Beet Coco the best. I just have a thing for beets!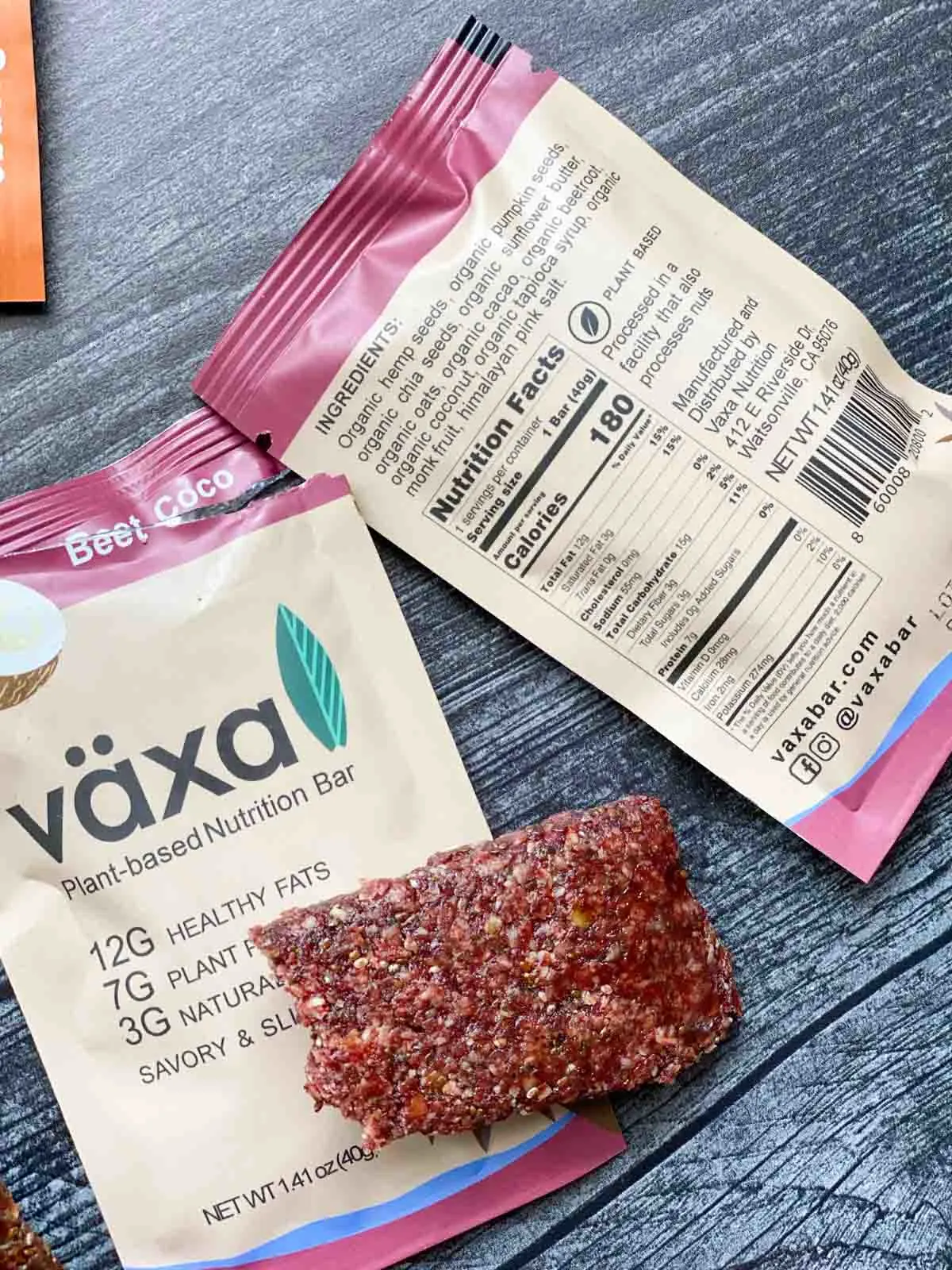 The bars texture is fairly soft and chewy, and won't turn into crumbs if you break off a piece.
All have 7 grams of protein per bar and 3-4 grams of natural sugar.
Overall I love the quality ingredients that are used in the Växa nutrition bars and think they are a great option to try.
I'd say to expect more of a savory taste rather than sweet because of the low sugar, and with the healthy fats included from all the seeds, they will fill you up more than other bars!
Which one will be your favorite? Remember to use promo code TRIALANDEATER to save 15% off your purchase at Vaxabar.com!